Body Contouring London UK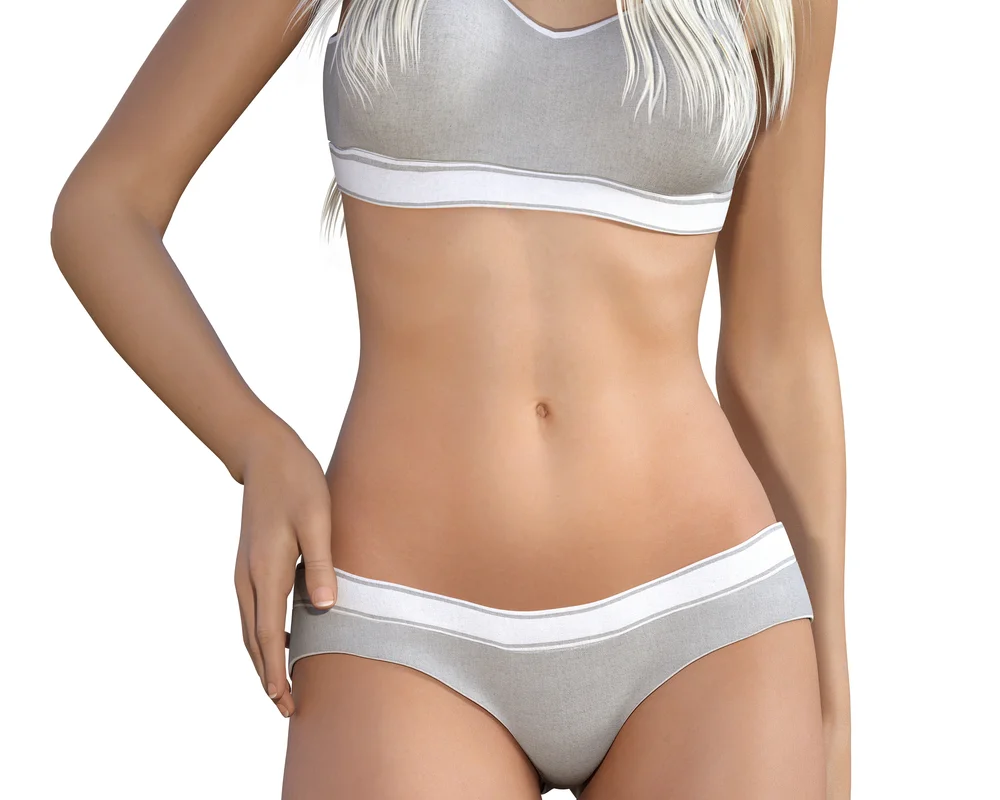 The quest for a fit, well-defined, and healthy physique has been a long-standing aspiration for many. Anyone who has devoted themselves to shedding excess weight, embracing fitness, and adopting a healthier way of life knows that it requires immense motivation, mental and physical fortitude, as well as consistent effort to attain their desired goals and feel confident in their appearance.
At Centre for Surgery, we are passionate about what we do and take pride in keeping ourselves updated with the newest technological advancements in Body Surgery and groundbreaking surgical techniques. We are committed to delivering the highest standard of care and ensuring our patients experience the best possible results.
Imagine the frustration experienced by those who have dedicated years to maintaining a healthy diet and engaging in regular exercise, only to reach their target weight and still confront stubborn pockets of fat that resist traditional weight loss methods or be faced with an excess of sagging skin after significant weight loss. It can be incredibly disheartening and demoralizing. This is where we step in! At Centre for Surgery, our skilled team, equipped with cutting-edge tools and advanced surgical procedures, is ready to help you achieve the body you truly deserve.
Body contouring has gained significant traction in recent years, and the demand for fat reduction treatments is experiencing rapid growth. Centre for Surgery offers a wide array of both surgical and non-surgical body sculpting options. The most suitable choice for you will depend on your unique needs, anatomical structure, and the specific results you aim to achieve. Our experienced team will work closely with you to create a personalised treatment plan, ensuring the most effective approach to help you attain your dream body.
At Centre for Surgery, we understand the importance of feeling good in your own skin, and we are dedicated to helping our patients reach their aesthetic goals with confidence. Rest assured, you are in skilled and caring hands throughout your body contouring journey.
What is Body Contouring Surgery?
Body contouring surgery refers to a range of surgical procedures designed to reshape and enhance the body's appearance, often after significant weight loss or following pregnancy and breastfeeding. These surgical procedures are more comprehensive and require more planning and consideration than non-surgical body contouring treatments. Typically, body contouring surgery is ideal for patients who have lost a considerable amount of weight and need to address excess or sagging skin, or for women whose bodies have changed due to pregnancy or breastfeeding and wish to restore their pre-pregnancy figure. Surgical body contouring is also an excellent option for targeting specific areas of the body to achieve a desired shape.
At Centre for Surgery, we provide an array of surgical body contouring procedures, including tummy tucks (abdominoplasty), various lift procedures (such as total body, breast, arm, thigh, and buttocks lifts), and liposuction. The most suitable procedure for you depends on which part of the body you want to reshape. Our experienced team will work closely with you to evaluate your individual needs and help you select the best treatment to achieve your aesthetic goals. By carefully considering your unique situation and desired outcomes, we aim to provide the most effective surgical solution to create a more contoured and aesthetically pleasing appearance.
The Tummy Tuck (Abdominoplasty)
For individuals seeking to redefine their stomach or waistline, a tummy tuck (abdominoplasty) is the most effective way to address loose skin and weakened muscles in the abdominal region. At our state-of-the-art Marylebone facility, we perform over 150 tummy tuck procedures annually, making us one of the most experienced practices in the UK.
Loose skin can result from significant weight loss or can naturally occur after pregnancy. During pregnancy, the two primary rectus abdominal muscles may separate, showcasing the incredible capabilities of a woman's body in nurturing and supporting her baby's growth. For some women, these muscles do not rejoin after giving birth, leading to a condition called rectus diastasis, which causes lower abdominal fullness. Unfortunately, exercises like sit-ups are not effective in reuniting these muscles.
However, a tummy tuck can help. During the procedure, we suture the separated muscles back together while simultaneously removing excess skin and fat, resulting in a firmer, flatter, and more contoured abdomen.
Liposuction
Liposuction is often used in conjunction with other surgical body contouring procedures. While some patients may require liposuction alone, it is not unusual to combine it with a tummy tuck, thigh lift, or buttock lift (particularly the Brazilian Butt Lift).
Liposuction aims to remove unwanted fat from targeted areas, sculpting and contouring the body to create a more balanced and shapely silhouette. As one of the safest surgical procedures for fat reduction, liposuction is a popular choice. At Centre for Surgery, our expert surgeons stay current on the latest innovative techniques in this field to ensure the best results for our patients.
While the general approach to liposuction remains consistent across patients, there are slight variations in technique. During the procedure, your surgeon will create a small incision in the target area and insert a narrow tube or cannula. The cannula is moved back and forth through the fat layer beneath the skin, breaking up fat cells and suctioning them out.
Lift Procedures
Lift procedures are a category of surgical body contouring options that remove excess fat and skin while tightening tissue to reshape areas affected by significant weight loss or changes due to pregnancy and breastfeeding. Lifts can be highly effective in various parts of the body, providing long-lasting results.
Breast Lift (Mastopexy): This procedure lifts and reshapes sagging or deflated breasts, often caused by pregnancy or breastfeeding.
Arm Lift: Patients who have lost considerable weight may notice that the skin on their upper arms does not tighten, resulting in hanging skin. An arm lift removes this excess skin and reshapes the upper arm for a more toned appearance.
Thigh Lift: A thigh lift reshapes the thigh area by removing unwanted fat and tightening the surrounding skin and tissue.
Buttock Lift: This procedure eliminates unwanted fat and skin to reshape the buttocks. For patients with saggy buttocks and loss of volume, the Brazilian Butt Lift uses unwanted fat from other parts of the body to lift, add volume, and re-sculpt the buttocks area.
Body Lift: For patients who have experienced substantial weight loss and are left with loose, sagging skin in multiple areas, a comprehensive body lift can improve skin elasticity. This procedure addresses contour irregularities in the abdomen, hips, thighs, buttocks, lower back, and flanks and may also help reduce cellulite.
Circumferential Body Lift (Belt Lipectomy): This procedure offers a dramatic transformation of the mid and lower body by removing excess, hanging skin. It involves the re-sculpting of the abdomen, hips, and buttocks, combining a tummy tuck (abdominoplasty) and buttock lift to remove excess skin and fat from the entire midsection.
Ideal candidates for body contouring
The most suitable candidates for body contouring surgery are individuals who have achieved or are nearing their weight loss objectives and have successfully maintained this weight for a duration of approximately 6-12 months. This stability is crucial, as it ensures that the results of the procedure will be long-lasting and more predictable.
Smokers must be prepared to cease smoking for at least one month prior to and one month following their surgery. This is crucial because smoking hampers the wound healing process and impairs proper blood circulation, which can lead to complications during and after surgery.
Having healthy and realistic expectations of your post-surgical body contouring outcome is also of utmost importance. While body contouring surgery can significantly transform your appearance and improve your body shape, it is essential to understand that it may not provide you with an "ideal" or "perfect" body. Recognising the limitations of the procedure and maintaining a positive outlook on the potential improvements can contribute to higher satisfaction with the results.
Preparing for Your Body Contouring Surgery: Personalised Recommendations
Your surgeon will provide personalised guidance on the best way to prepare for your body contouring surgery, taking into account the specific procedure you have chosen. This may include recommendations on organising a robust support system for your post-surgery care at home, as well as advice on nutritional preparation, including which vitamins to take and which medications to take or avoid.
For patients who have experienced significant weight loss (more than 20 kg), it is common for surgeons to recommend a high-protein supplement to be taken for one month prior to surgery and one month following surgery. This helps to reduce the risk of complications related to wound healing, as proper nutrition is crucial for the body's recovery process.
By following your surgeon's personalised recommendations and ensuring that you have a strong support system in place, you can optimise your preparation for body contouring surgery and set the stage for a successful recovery.
Surgical Techniques in Body Contouring
Body contouring surgery is expertly carried out at our state-of-the-art clinic in Marylebone by our team of highly skilled plastic surgeons. Our ultramodern Baker Street facility not only meets but surpasses medical standards in every aspect, encompassing advanced equipment, stringent infection control measures, and exceptional nursing and medical personnel.
From the moment you arrive for your pre-operative appointment, throughout the entirety of your procedure, and as you progress through your recovery, you can trust that you will be provided with the utmost quality of medical care, regardless of the specific location where your surgery takes place. Our commitment to excellence and patient well-being is at the core of our practice, ensuring a safe and comfortable experience for everyone who entrusts their body contouring journey to us.
As a premier provider in the United Kingdom, we are proud to offer body contouring services in an outpatient or day case setting. This unique approach allows our clients to be admitted and discharged on the same day, enabling them to recover in the familiar and comfortable surroundings of their own homes. Studies have demonstrated that day-case surgery often leads to improved postoperative outcomes when compared to traditional inpatient surgery, which typically requires an overnight stay.
At our clinic, we understand that each individual's needs and goals are unique. In cases where multiple body contouring procedures are desired, such as an abdominoplasty in conjunction with a thigh and buttock lift, we consistently advocate for a staged approach. This method not only ensures optimal safety for our clients but also yields the best possible results for their body reshaping goals.
Body contouring procedures can vary in duration, typically lasting anywhere between two to five hours. Our skilled and experienced team is committed to providing the highest quality care, ensuring that you feel comfortable and well-informed throughout the entire process.
Benefits of SAFE lipo – innovative body contouring technique
At Centre for Surgery, we offer a wide range of liposuction techniques to cater to our patients' diverse needs. Among the most innovative and cutting-edge methods we utilise is SAFE lipo, a technique our surgeons have meticulously refined to produce exceptional results. While traditional liposuction techniques have been deemed safe, there have been instances of patients experiencing contour irregularities post-procedure. SAFE lipo was specifically designed to significantly reduce the likelihood of such issues while still maximising fat elimination.
SAFE lipo is an acronym for Separation, Aspiration, and Fat Equalization. Fat cells are typically interconnected with other fat cells or fibrous elements, so the initial step in the SAFE lipo process involves our skilled surgeons separating these cells using power-assisted liposuction (PAL). This separation enables the fat cells to loosen and emulsify, allowing for a more targeted approach during the aspiration (or suction) phase. By employing smaller cannulas, our surgeons can effectively remove unwanted fat cells while preserving a thin, healthy layer of fat.
This method not only minimises bruising and swelling but also prevents internal scarring. In the final stage of SAFE lipo, our surgeons concentrate on the remaining thin layer of fat just beneath the skin's surface. This layer is crucial for achieving natural-looking, long-lasting results. Our experts utilize fat equalisation probes to smooth and even out the remaining fat, providing patients with the desired level and toned appearance.
Another significant advantage of the SAFE lipo technique is its ability to separate fat from other fat globules and blood vessels. This minimises bleeding and results in the extraction of fat that is in prime condition for fat grafting to other areas of the body.
Deciding to undergo any form of body contouring procedure, whether surgical or non-surgical, is a major decision that impacts your body and overall well-being. It is essential to feel completely confident in your choice. We understand that this requires an in-depth discussion with one of our experienced surgeons. During your complimentary consultation, our surgeons will devote ample time to addressing your questions and concerns in detail. This allows them to create a customised plan tailored to your specific goals and body type.
Recovery Process Following Body Contouring Surgery: Patience and Support
The duration of your recovery period after body contouring surgery will depend on the specific procedures you have undergone. Generally, bandages placed over incisions will be kept in place for several days, and you may need to wear an elastic (compression) bandage or garment on certain areas of your body for a few weeks to help manage swelling.
We cannot emphasise enough the importance of being patient with yourself and your body during the recovery process. Regardless of the specific body contouring procedure, it is crucial to allow your body ample time to heal before fully appreciating the transformative results. Bruising typically subsides within a few weeks, while swelling may take 3-6 months to dissipate. Scars can take up to a year to fully mature and fade.
It is advised to refrain from strenuous exercise for at least six to eight weeks following surgery.
At Centre for Surgery, our team of surgeons, nurses, and staff are committed to supporting you throughout your recovery journey. We are available 24 hours a day, immediately following your surgery, to address any questions or concerns you may have. Additionally, we are more than happy to welcome you back to the clinic for in-person consultations with your surgeon or nurse outside of your scheduled post-operative appointments, ensuring you receive the care and attention you need at every stage of the recovery process.
Potential Risks of Body Contouring Surgery and the Importance of Post-Operative Care
While uncommon, there are inherent risks associated with any surgical procedure. Some potential complications specific to body contouring surgery may include bleeding (or hematoma), infection, fluid accumulation (seroma), persistent pain, fat necrosis, prolonged swelling, and complications arising from anaesthesia.
To promote a smooth and prompt recovery, as well as to minimise the likelihood of encountering any risks associated with surgery, it is crucial for patients to adhere to their surgeons' postoperative instructions as diligently as possible. By following these guidelines closely, patients can not only reduce the chances of complications but also ensure the best possible outcome from their body contouring surgery. Our team is always available to provide guidance and support, so don't hesitate to reach out with any concerns or questions during the recovery process.
Cost of Body Contouring Surgery in London UK
The financial aspect of body contouring surgery is largely influenced by the specific procedure or combination of procedures that you choose to undergo. This decision is based on a multitude of factors that can only be accurately evaluated during an in-person consultation with one of our highly skilled surgeons.
At Centre for Surgery in London, we take pride in working with some of the world's most renowned specialists in body contouring procedures. Our experts have assisted numerous patients in overcoming the physical consequences associated with significant weight loss, as well as changes resulting from pregnancy and breastfeeding. By conducting a thorough physical examination and attentively listening to your questions, concerns, and desires, our surgeons are able to recommend the most appropriate procedure or combination of surgeries tailored to achieve the results you are seeking.
Once the financial details of your chosen procedure have been established, we provide a variety of financing options to facilitate a seamless and stress-free experience throughout the entire process. By offering these financing alternatives, we aim to accommodate your individual needs and ensure that your journey towards your desired outcome is as smooth and worry-free as possible.
Why choose Centre for Surgery for body contouring surgery?
Highly skilled and experienced surgeons: Centre for Surgery is home to a team of GMC-certified plastic surgeons who specialise in body contouring procedures. Their extensive experience and expertise ensure that you receive the highest quality care and the best possible outcomes.
State-of-the-art facilities: Our clinic boasts cutting-edge technology and equipment, adhering to stringent medical standards in all aspects, including infection control measures, ensuring a safe and comfortable environment for your surgery.
Personalized approach: At the Centre for Surgery, we understand that each patient is unique. Our surgeons work closely with you to understand your goals, expectations, and concerns, ensuring that your chosen procedure is tailored to your individual needs and desires.
Comprehensive support and care: Our dedicated team of surgeons, nurses, and staff are committed to providing exceptional support throughout your entire surgical journey. From your initial consultation to post-operative care and follow-up appointments, we are available to address any questions or concerns that may arise.
Focus on patient satisfaction: We prioritise patient satisfaction by striving to achieve the best possible results while ensuring a smooth and stress-free experience. Our commitment to excellence and patient well-being is at the core of our practice.
Financing options: To accommodate your individual financial needs, we offer a variety of financing options, making the entire process more accessible and manageable.