Body Contouring in London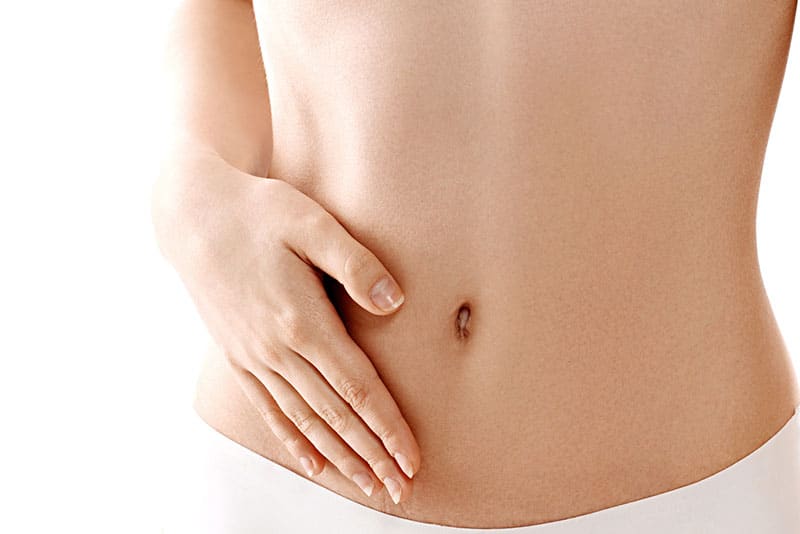 Body contouring surgery is a highly effective treatment for those who have lost large amounts of weight whether through diet and exercise or weight loss surgery. To lose significant amounts of weight is an amazing achievement that requires tremendous willpower and commitment. Many people that have successfully undergone massive weight loss are unable to achieve an optimum aesthetic appearance. This is because of the potentially large amount of resulting skin laxity from massive weight loss. Loose redundant skin folds do not improve with physical exercise and is even likely to worsen the appearance of the body. Extra skin also prevents clothes from fitting correctly and loose skin folds in the thigh region can rub on each other which makes physical exercise difficult or even impossible.
Body contouring surgery refers to a highly specialised set of surgical procedures which are used to address the skin laxity and residual fat deposits left after massive weight loss. At Centre for Surgery, our specialist body contouring surgeons customise all treatments to meet every patients treatment goals. Comprehensive body contouring may involve a number of procedures either in the same sitting or staging procedures to allow the body to heal more effectively.
Body contouring procedures performed at Centre for Surgery:
Body Contouring Expected Results
An improvement in body size and shape
Improved ability to wear well-fitting clothes
A reduction in skin laxity and loose tissue
Removal of localised fat deposits with liposuction
Abdominoplasty can flatten the abdominal contour
Tightening of the skin through removal of excess skin
Our clinic at 106 Crawford Street was recently inspected and rated as good across all 5 domains.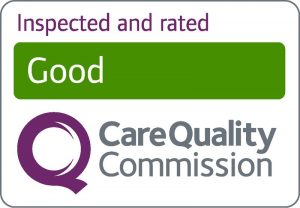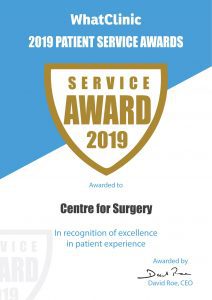 I recently had surgery here and would definitely recommend, from initial contact from Carolyn to the aftercare I received was exceptional, Carolyn was very helpful and informative and answered all my questions - even the silly ones late at night! Dr Tillo was very knowledgable, professional and welcoming at the same time and put me at ease about the procedure, it's still early but so far I'm pleased with the results
A simply fabulous experience with Dr Misra. Centre for Surgery was recommended to me by a close friend who had received excellent treatment. From the first call to the day of my procedure and beyond, the level of care has been exceptional. The aftercare phone calls really gave me peace of mind and I look forward to my follow up appointment with Dr Misra.
Everything has been great! From submitting the online enquiry form I received a call from Nikesh within about ten minutes discussing the procedure and how the process works. Got booked in for an initial telephone conversation and then in-person consultation with Dr Gilleard. The finance team had no issue with me making individual payments and Nikesh patiently answered my many questions and calls in the lead up to the surgery. Everyone on the actual day was very reassuring (I was quite nervous) and efficient. I was very pleased with how smoothly everything ran with the surgery and was even more straight forward then expected. Dr Gilleard also took a phone call later that evening when we had some questions about the anaesthetic. Gregory has phoned most days since the surgery to check in on my recovery and has been lovely. Highly recommend!
To say they change my life is an understatement. All the staff here are SOO down to earth and make you feel at ease! From check up calls to that first consultation, Lidia made sure everything was running smoothly for me!! The whole team is literally by your side all the way!! Going in to a procedure i was petrified, scared and everything else, i couldn't even bring my self to the consultation but Lidia made it her priority to ensure i was as comfortable as can be and that i was in safe hands! without her kind words i wouldn't have gone ahead with it all. Having really bad anxiety has always been a challenge for me but i can honestly say after my experience with Dr.Dimitriadi she basically educated me and gave me a whole different perspective on my procedure and that in-fact i was more then normal even if i didn't feel so myself! Something i've never had before! Her support was beyond belief, i couldn't thank Dr. Dimitriadi and everyone enough for making me feel so secure. Her team were brilliant i've never felt more confident and finally excited about my next chapter in life!! Safe hands is indeed the word for it!! I would highly recommend Centre for surgery as I truly believe no other practise would make this journey as professional and comforting as they did! Feeling extremely grateful and blessed to have had the most amazing team to give me a start on my dream life. I say that because with no exaggeration i have been dreaming for this day for as long as i can remember. Slowly but surly i'm going through the healing stages and i couldn't be more happier with my results!!!! Brings me tears of joy just writing this review. You guys are straight out the best!
Extremely happy and proud of the final result! From the beginning of the process to get rhinoplasty Yasmin made sure that all my questions were answered and that I never had to worry about something going wrong. The team is very good with communication and keeping you at ease. I highly recommend my surgeon Mr Amir Sadri! He did a fantastic job with my nose making it look better than we expected so soon post the surgery. He made sure that we had a detailed conversation about my expectations and what is possible and has exceeded in the work that he performed on my nose! My only concern throughout the whole process that I raised was that I felt like there was a bit of rush to wake me up post surgery, however once communicated it back to Mr Sadri he made sure that he'd advise the team to help with a calm waking up moving forwards. Thank you for helping me with what WAS my insecurity Patryk
Drooping heavy eye lids were making me look older and more tired than I felt. (Nothing more deflating when feeling sparkling and vibrant at a party, to be told you're looking tired!) Time for action. Blepharoplasty. Did my research, found Centre for Surgery, booked a consultation and met Mr Erel, a highly qualified surgeon. Any nervousness was dispelled immediately by his calm, friendly and professional guidance. The supporting team were great, special mention for Lea, and the whole process was straightforward. Two weeks in from the operation and I am thrilled with the results.(Should have done it sooner!) I thoroughly recommend them.
Very happy with my experience at centre for surgery, very helpful from start to finish and procedure was carried out very thorough. Any questions were answered quickly and in depth so I had no worries and pleased I went ahead with it. Even after the surgery, I've had calls and messages to check up on how I am and if everything went very well.
Everyone I met at Centre for Surgery were amazing; Yasmin and Gregory were great at staying in touch with me! I felt reassured the whole way through from consultation through to aftercare. I am very happy with the results of my labiaplasty, thanks to the work of Dr Dimitriadi and help of the lovely nurses. I would recommend to anyone considering. A huge thanks!
So glad I went ahead with my procedure! Lovely experience from start to finish. The whole team is helpful and my result with Dr Misra is exactly as I'd hoped
My experience was fantastic.. I went with Mr Antonios Mitsakos for a mummy makeover and I couldn't be more pleased with the result and the care and support I got from the staff. Thank you for elevating my experience, would definitely recommend to all my fellow Mamas!
Ideal candidates for body contouring
Body contouring procedures can be extensive undertakings and it is important that patient selection is meticulous to ensure good results. Ideal candidates include:
Those who have massive weight loss either from weight loss surgery or less commonly diet and exercise
Moderate to severe skin laxity affecting many body regions
Has reached their ideal weight and without any fluctuations in weight
Does not have medical conditions that may affect recovery after surgery
Patients should be non-smokers to reduce the risk of wound healing complications.
Benefits of body reshaping procedures:
Abdomen
Upper arms
Buttocks and thighs
Back
Breasts or chest
Surgical Techniques in Body Contouring
Our surgeons perform all body reshaping procedures at our own specialist day surgery facilities in central London and Watford. Body contouring surgery is performed under TIVA general anaesthesia for optimum comfort. We are one of the few providers in the UK to perform body contouring as an outpatient or day case. This means you will be admitted and discharged on the same day allowing you to recover in the comfort of your own home. Day case surgery has been shown to result in better postoperative outcomes compared with traditional inpatient surgery with an overnight stay. Where a number of different body contouring procedures are planned, such as abdominoplasty combined with a thigh and buttock lift then we would always recommend a staged approach both for optimal safety and best results. Body reshaping procedures can take anywhere from two to five hours.
Types of Procedures:
Upper Body Procedures
Bra line back lift
Breast lift
Gynecomastia removal
Arm lift
Liposuction
Lower Body Procedures
Abdominoplasty
Buttock lift
Thigh lift
Liposuction
Preparation for body contouring
At Centre for Surgery, our surgeons strongly believe that the outcome of any cosmetic surgery procedure including body reshaping surgery is optimised with following all of the surgeon's pre-procedure and post-procedure instructions.
What tests may I need before surgery?
We always strive to go above and beyond to make sure all our patients are optimally prepared for breast lift surgery – physically, mentally and emotionally.
Recovery after body contouring
Depending on the procedure, the average time taken for recovery is usually about 10-14 days. More extensive surgery means patients may need to take a longer period of time off work. It is normal to experience a mild or moderate amount of discomfort but this will be minimised with a course of prescription strength painkillers which your surgeon will prescribe for you. It is recommended to have a responsible adult to provide support during the first week of your recovery. You should aim to build up activities slowly and avoiding doing too much too soon. Lifting of heavy weights should be avoided for six weeks. Any bruising usually settles after 5-7 days. Postoperative swelling commonly occurs and the application of a well fitting compression garment will help to minimise swelling. Compression garments should be worn for the full six weeks for best healing. Many body contouring procedures produce results that can be seen immediately such as a tummy tuck and the results will continue to improve as the bruising and swelling settles.
Risks and potential complications of body contouring surgery
Our surgeons have many years of experience in body contouring surgery of all types. Advanced techniques are used to provide patients with the ideal result for them. When you choose a reputable provider such as Centre for Surgery for body contouring surgery, you can be assured the procedure is performed to the very highest standards.
Potential risks of body contouring:
Anaesthetic risks
Venous thromboembolism
Hypertrophic scars
Delayed wound healing
Excessive bleeding
Seroma or haematoma
Nerve injury or changes in skin sensation
Asymmetric results
Surgical site infection
Requirement for revision procedure
Body contouring cost
There are a number of factors which will determine the overall cost of your body contouring procedure and the final quotation will be given after a face to face consultation with your specialist plastic surgeon.
Body contouring – full, mini, extended or revision
Tummy tuck combined with another procedure such as breast lift
Number of areas of liposuction in combination with body contouring
Primary or revision body contouring
Why not call 0207 993 4849 and speak to one of our expert patient coordinators who may be able to give you a rough costing prior to a consultation for body contouring.
Always remember that price should never be the determining factor when it comes to choosing a plastic surgeon for your procedure. We feel that safety and quality of service should be your number one priority and instilling in you the confidence that our team will look after you before, during and after your procedure to the best of their ability.