Skin lesion removal in London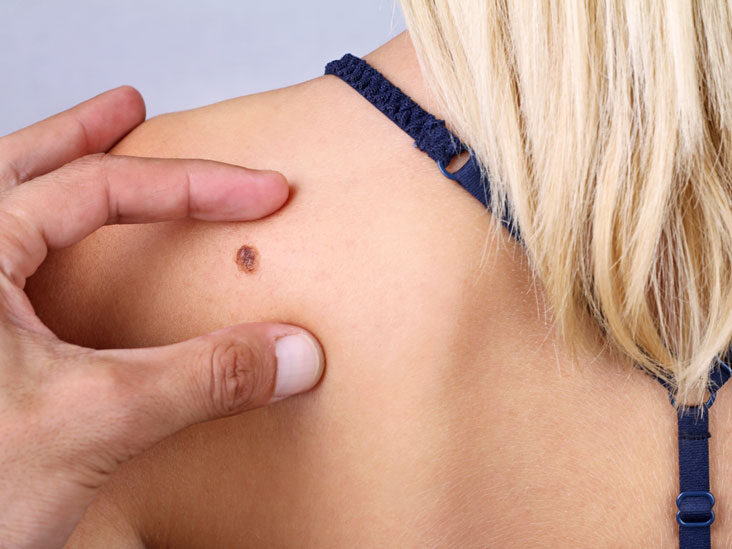 Skin lesions, also known as skin lumps and bumps are skin blemishes that are commonly found on the skin surface or just beneath the skin in the subcutaneous fat layer. Common types of skin lesions include skin tags, warts or moles and can be quickly and efficiently removed by one of our expert dermatologists. The vast majority of skin lesions or skin lumps are benign in nature and are removed for cosmetic reasons. In a small number of cases, a skin lump or bump may possess sinister features that require further testing which may include a skin biopsy to rule out cancerous changes.
At Centre for Surgery, our practitioners would always recommend to not wait for a skin lesion to settle on its own and to seek assessment by a specialist dermatologist. Skin cancers comprise a very small proportion of skin lesions although the number of skin cancers is on the rise and these skin lesions can be very dangerous to leave to grow unchecked. If in doubt, you should always seek an urgent dermatology review for your peace of mind. It is always better to have a skin lesion assessed and its nature determined to be benign and harmless than to simply ignore them in the hope they will disappear on their own.
Centre for Surgery specialise in all types of skin lesion removal using state of the art surgical and erbium laser methods at our state of the art CQC regulated facility at 106 Crawford Street in Marylebone, London.
What are skin lesions?
Skin lesions are very common and most people will have some at some point in their life. Skin lesions can vary in size, shape and colour and can appear anywhere on the body. Some skin lesions can be present at birth such as birthmarks and moles while some skin lesions can develop later in life such as cysts, warts and lipomas. Skin lesions can be caused by a number of factors. Some skin lesions such freckles, birthmarks and moles can be genetic however the most common cause of many skin lesions is environmental in origin. For example infective skin lesions caused by bacteria.
Most skin lesions are completely harmless and there is often no need to remove them. However many skin lesions can become a cosmetic nuisance therefore many patients prefer to undergo skin lesion removal. If a skin lesion causes pain or discomfort or displays signs which are potentially cancerous then skin lesion removal would be appropriate. It is always recommended to consult with your GP if you notice a suspicious looking lump. The vast majority of benign skin lesions are assessed and removed by specialists in the private sector. The NHS does not usually undertake skin lesion removal for benign (non-cancerous) lumps and bumps.
Why perform a Skin Biopsy?
Where the precise diagnosis of a skin lesion is uncertain or the dermatologist requires confirmation of the diagnosis then a skin biopsy will be performed. Many skin biopsies can be performed in a number of different ways. Very often a punch biopsy or shave biopsy is undertaken. The advantage of both methods is that they both leave smaller scars. They are used when there is uncertainty over a diagnosis or previous treatments have failed. Suspicion of skin cancer is a very common reason to perform a skin biopsy. In these cases, common biopsy techniques include a punch biopsy, shave biopsy or an incision biopsy. In some cases an excision biopsy is performed. In this case, the whole skin lesion is removed at the same time and therefore resulting in full treatment in the same session.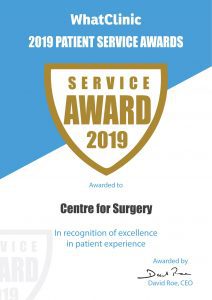 RealSelf Top Doctors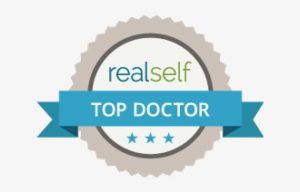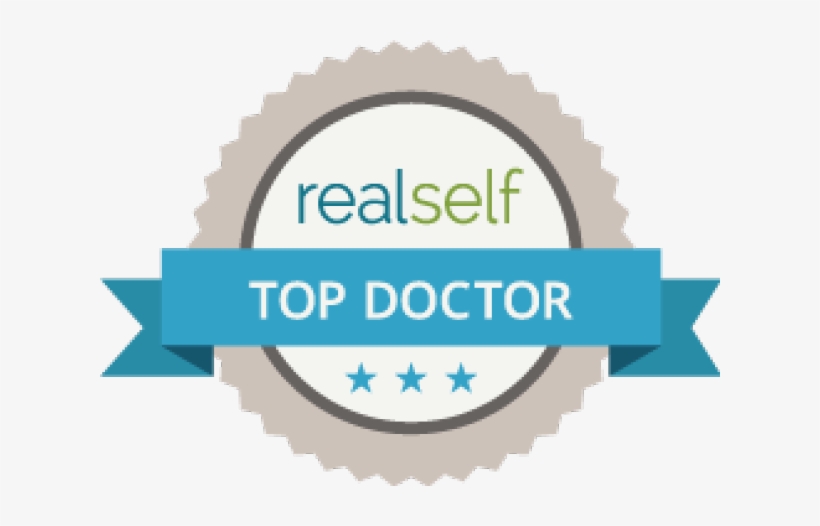 RealSelf top doctor status is awarded to less than 10% of the RealSelf doctor community.  This status is earned by achieving consistently high patient satisfaction (from RealSelf reviews), getting excellent feedback on expert answers to patient questions, and after investing significant time in Q&A and other doctor activity. RealSelf top doctors are rated among the very best surgeons in the United Kingdom and USA.
All our dermatologists are on the GMC specialist register. Our dermatology clinic at 106 Crawford Street was recently inspected and rated by the Care Quality Commission as good across all five domains of care.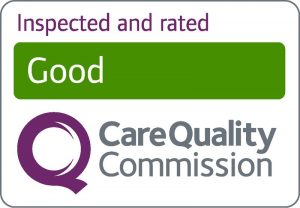 Why choose Centre for Surgery for skin lumps and bumps removal?
We are a high volume diagnostic and treatment centre for removal of many different types of skin lesions of which many can be seen and treated on the same day
We have an expert team of dermatologists with years of experience in treating all types of skin lesions
Our dermatology clinic at 106 Crawford Street in Marylebone is located just off Baker Street close to all major public transport connections
How are skin lesions treated?
There are two main methods for the effective treatment of skin lumps and bumps:
Surgical excision – this involves surgical removal of the skin lesion under a local anaesthetic. The skin lesion is precisely dissected out in its entirety using meticulous surgical technique before closing the skin with sutures. The resultant scar becomes a whitish streak over time and barely visible to the naked eye.
Erbium laser – the application of ablative erbium laser involves high intensity laser energy which is targeted at the tissue water in the skin to efficiently vaporise skin lesions without collateral thermal injury. The skin lesion is efficiently removed without the need for the incisions and scars of surgical removal. Erbium laser has superseded the older and less effective technique of cryotherapy.
In many cases, skin lesion removal with the Erbium laser is the preferred option of removal for skin lesions. The treatment is very precise, causes very little discomfort and can carried out under a topical local anaesthetic in many cases. Laser  treatment usually lasts around 15-20 minutes. The vast majority of skin lesion removal can be treated under a local anaesthetic, however some very large lipomas or very extensive skin lesions may require treatment under TIVA general anaesthetic which we also provide in our own dedicated on-site surgical theatres.
Common skin lesions include:
Benefits of skin lumps and bumps removal at Centre for Surgery
Fast, safe and effective treatment using advanced treatment techniques
Scar-free method using Erbium laser
No more pain or discomfort
Peace of mind from ruling out more serious skin lesions
No more catching of skin blemishes on items of clothing
A possible improvement in confidence and emotional well-being
Sunlight related skin lesions
Some skin lesions are related to excessive sunlight and include:
The Erbium laser is an excellent treatment option for addressing these skin lesions and has superseded old-fashioned methods such as cryotherapy, curettage and cautery and topical creams. Erbium laser does not carry the risks of surgical removal including incisions, the need for suturing and the downtime that comes with surgical methods of removal. Scarring is also much more cosmetically pleasing compared with surgical methods.
Remember if there is any change in the size and shape of an existing skin lesion or if you notice a new lump with potentially suspicious features then it is important to be seen by your GP or a specialist dermatologist to rule out cancerous changes.
Vascular skin lesions
Vascular skin lesions include:
The Nd:YAG laser is the gold standard skin lesion removal laser for fast and effective removal of facial vascular skin lesions with minimal risk and downtime. Vascular laser treatment can often be undertaken without the need for topical anaesthesia and cold air cooling during treatment is sufficient to minimise discomfort. There is no downtime with vascular skin lesion removal using Nd:YAG laser.
What is birthmark removal?
Do you have any pigments on the skin such as freckles, age spots, birthmarks, moles, certain vascular lesions, ephelides, melasma, seborrheic and actinic or keratoses? You can improve the appearance of any skin pigments with the use of lasers. This is a desirable way to remove pigments without the use of chemicals or resorting to surgery. Pigmented lesions can often be seen as aesthetically unappealing. They can often be very prominent and noticeable on the face, which can cause negative self-image problems and lower self-esteem. Fortunately, this can be remedied with laser treatment. This is a quick, safe and effective way to remove pigmented lesions, without involving any incisions. At Centre for Surgery, we use Fotona's SP Line laser system for all pigmented lesion removals. Laser removal of pigmented lesions is suitable for those who are wanting to avoid a recovery time and do not wish to have any sutures or scars. You will be a suitable candidate if you have a pigmented lesion which you wish to have removed through laser therapy. You will need to be at least 18 years old to undergo this procedure. Laser therapy is a suitable procedure for all ethnic skin types. You will need to have reasonable expectations about what the procedure can achieve. Before undergoing any treatment, you will need to meet with your surgeon to have a consultation. The surgeon will be able to assess your skin and decide whether or not you are an eligible candidate for the procedure or whether another option is more suitable. Laser removal of pigmented lesions works by destroying the pigment of the skin without the need for excision.The procedure will involve three steps. (1) Light absorption: light from the laser is absorbed by the melanin pigment in the skin. (2) Pigment break-up: photoacoustic waves from the laser will break up the pigment into smaller particles. (3) Pigment removal: the body will then naturally remove the small particles and the area will be clear of any pigments. You may feel some mild pain during the procedure, however, most people are able to tolerate this without the use of any topical anaesthetic. This is a quick, safe and non-invasive procedure which will leave you with an improved skin appearance. You may need to have numerous sessions to achieve the best results. Many people will require three to four sessions. Repeat sessions can be performed after two weeks. As this is a non-surgical procedure, there is very little downtime. You will be able to return home straight after the procedure. Ensure you take care of your skin following the treatment. This can be done by applying sunscreen when you are outside. Failure to do so may result in the return of pigments.
What happens at my skin lesion removal consultation at Centre for Surgery?
You will be booked in to see one of our expert dermatologists at Centre for Surgery on Crawford Street in Marylebone for your skin lumps and bumps consultation.
The dermatologist will perform a thorough clinical examination of your skin and will discuss a number of aspects with you:
– Treatment options based on the type of skin lesion you have and what kind of results can be expected with the proposed treatment
– What the treatment involves including recommended post-procedure instructions to follow
– Review your medical history including any medicines you may be taking
– Answer your questions about any aspect of the treatment
Patient journey summary:
– Arrange a consultation at our dermatology clinic at 106 Crawford Street, Marylebone for a face to face consultation with an expert dermatologist
– Undertake treatment for skin lesion removal
– Arrange a follow-up appointment if required to be seen by your dermatologist to review the effectiveness of treatment
How to find us
Centre for Surgery is located at 106 Crawford Street in Marylebone. Crawford Street is just off Baker Street. We are easily accessible by all major bus routes that pass through Baker Street as well as Baker Street underground station.
From the tube station, we are just a 5 minute walk southwards down Baker Street followed by a right turn onto Crawford Street. The clinic is about 200 yards on the left.
There is ample local pay & display parking in the surrounding area and an NCP car park is located further west along Crawford Street. Our local residential parking zone is the City of Westminster.
Address: 106 Crawford Street, Marylebone, London, W1H 2HY