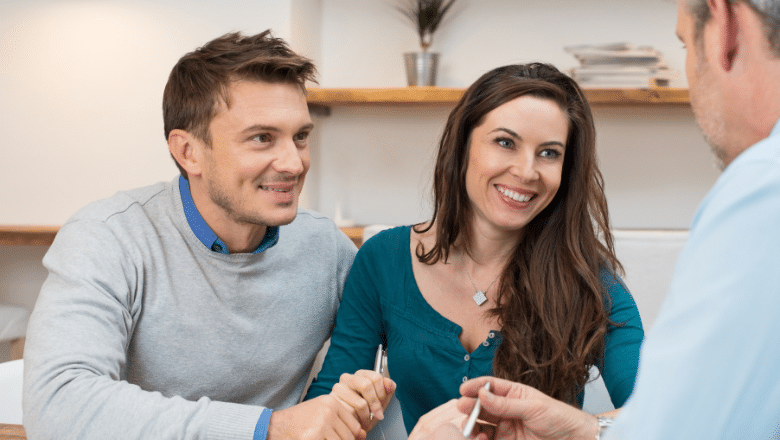 Reasons to Choose a Specialist Plastic Surgeon at Centre for Surgery
Selecting a specialist plastic surgeon at Centre for Surgery ensures that you are in the care of highly trained and experienced professionals dedicated to maintaining the highest standards in the field. Here are several reasons why choosing a specialist plastic surgeon at our Baker Street centre is an excellent decision:
Rigorous Selection Process: Our plastic surgeons have been meticulously chosen based on their adherence to the highest ethical standards and values, ensuring that they uphold the integrity and reputation of this esteemed speciality.
Extensive Education and Training: Specialist plastic surgeons have devoted many years to studying and training in their field, obtaining the necessary qualifications to provide the highest level of care for their patients.
Comprehensive Knowledge and Perspective: With their extensive background and expertise, plastic surgeons possess a more in-depth understanding of the human body, enabling them to address a wide range of concerns and provide customised solutions for each patient.
Proficiency in Innovative Surgical Techniques: Our plastic surgeons have experience with various cutting-edge surgical techniques, allowing them to address both reconstructive and cosmetic issues effectively. This broad skill set ensures that they can offer the most suitable solutions for each patient's unique needs.
Pioneers in Developing Advanced Cosmetic Surgery Techniques: Plastic surgeons at Centre for Surgery are at the forefront of innovation, continually striving to develop and refine the latest cosmetic plastic surgery techniques. Their commitment to advancing the field allows them to provide patients with the most up-to-date and effective treatment options.
By choosing a specialist plastic surgeon at Centre for Surgery, you can trust that you are in the hands of a highly skilled and dedicated professional who is committed to delivering the best possible care and results for your specific needs and goals.
Defining a Specialist Plastic Surgeon
A 'Specialist Plastic Surgeon' is a distinguished title reserved for highly trained surgeons who have successfully completed the rigorous training program in plastic surgery set forth by the Royal College of Surgeons (RCS) in the United Kingdom. This comprehensive education and training ensure that these surgeons possess the necessary skills, knowledge, and expertise to perform various plastic surgery procedures safely and effectively.
Upon completing their training, qualified plastic surgeons can become members of reputable professional organizations, such as the British Association of Plastic, Reconstructive and Aesthetic Surgeons (BAPRAS) and the British Association of Aesthetic Plastic Surgeons (BAAPS) or their international equivalents. Membership of these associations demonstrates their commitment to upholding the highest standards in the field of plastic surgery.
It is crucial to exercise caution when selecting a surgeon for your cosmetic procedure. Avoid choosing undertrained doctors, general practitioners, or cosmetic doctors who perform cosmetic surgery in unaccredited clinics. Many of these individuals lack the necessary practice privileges to perform surgery in reputable private healthcare facilities, such as Centre for Surgery in London.
By entrusting your care to a specialist plastic surgeon, you can have confidence in the knowledge that you are in the hands of an experienced and qualified professional who is dedicated to providing the highest level of care and achieving the best possible results for your specific needs and goals.
You can check a doctor's qualifications on the GMC website (external link)
A Crucial Warning – Plastic Surgeons vs Cosmetic Doctors
In the United Kingdom, it is essential to be aware that many individuals who label themselves as cosmetic doctors or surgeons are, in fact, not qualified plastic surgeons. At present, there are minimal restrictions in place, allowing almost anyone with a basic medical degree to perform cosmetic surgery, regardless of their surgical training background. As a result, numerous doctors offering such services have not undergone formal surgical training. Therefore, we strongly encourage you to thoroughly research and verify the credentials of any doctor you are considering for plastic or cosmetic surgery.
Would You Entrust Your Cosmetic Surgery to Just Any Doctor?
The Specialist Plastic Surgeons at Centre for Surgery have completed a rigorous Plastic and Reconstructive training program under the expert guidance of the Royal College of Surgeons (RCS) or its international equivalent. This comprehensive training equips them with the necessary skills and knowledge to perform both aesthetic and reconstructive plastic surgery to the highest standards. When choosing a surgeon for your cosmetic procedure, it is vital to ensure that they have undergone extensive training and possess the appropriate qualifications.
By opting for a Specialist Plastic Surgeon at Centre for Surgery, you can rest assured that you are in the care of a highly trained and experienced professional who is dedicated to providing the best possible outcome for your unique needs and goals. So, before making a decision, take the time to verify the credentials and background of the surgeon to ensure that they are indeed a qualified plastic surgeon, rather than merely a cosmetic doctor with limited experience and training.
Understanding the Reasons Women Choose Cosmetic Plastic Surgery
For a long time, it has been widely believed that women primarily opt for plastic surgery due to two main factors: low self-esteem and the influence of the media. However, a recent study conducted by UK researchers on British patients revealed that the reality is far more nuanced. Similar to the findings of other research, this study demonstrated that increased exposure to media did not necessarily correlate with a higher likelihood of a woman undergoing plastic surgery.
RELATED: Factors that motivate people to undergo cosmetic surgery (external link)
Interestingly, the study also discovered that low self-esteem did not significantly increase the chances of a woman choosing to have a cosmetic procedure. Contrary to popular belief, the average woman is not driven to consult a plastic surgeon simply because she encounters images of attractive women in the media. As one might expect, women are far more complex and multifaceted than this assumption suggests.
Ultimately, each woman's motivations for pursuing cosmetic plastic surgery are unique and may encompass a diverse range of factors. These can include personal goals, such as improving their physical appearance, boosting self-confidence, addressing a specific area of concern, or reconstructing their body after an accident or illness. Some women may also be motivated by external factors, such as societal expectations or pressures from friends and family.
Understanding the Reasons Behind Patients Choosing Cosmetic Surgery
Choosing to undergo cosmetic surgery at Centre for Surgery is an intensely personal decision, and it's certainly not one to be taken lightly. To determine whether cosmetic surgery is the right choice for you, let's delve deeper into the common reasons why real women opt for plastic surgery and debunk some prevailing myths.
Cosmetic Surgery: A Personalised Approach, Not One Size Fits All
A widespread misconception is that many women visit their plastic surgeon's clinic intending to look like their favourite celebrity. However, doctors throughout London assert that when women bring in photos, they merely serve as conversation starters or sources of inspiration. The objective of plastic surgery is never to replicate someone else's appearance.
An exceptional cosmetic surgeon will prioritise your unique needs and preferences. They will collaborate with you, taking into account your individual body type and the desired outcome. Cosmetic surgery isn't a one-size-fits-all solution, and if you imagine breast augmentations as oversized, unnatural-looking results, you're not alone. However, a skilled plastic surgeon would never provide such a service. The essence of good cosmetic surgery lies in customisation and the creation of natural-looking results.
Beyond Aesthetics: Addressing Physical Conditions
Cosmetic surgery for physical conditions is an often-underappreciated aspect of the field. You may be aware that rhinoplasty, or nose jobs, can address injuries or enhance breathing, but this isn't the only type of cosmetic surgery used to rectify medical conditions.
Tuberous breast deformity is another prevalent condition that can be remedied through plastic surgery. Women with this condition may experience a range of congenital breast deformities, including Poland Syndrome, resulting in breast asymmetry that deviates from the standard variations seen between a woman's breasts.
Labiaplasty is yet another remarkable corrective procedure. Many women have enlarged inner labia that protrude beyond the outer labia, leading to persistent daily discomfort. This issue may become apparent during puberty or arise after pregnancy.
Recapturing Your Appearance
Plastic surgeons across the UK frequently hear women expressing their desire to regain their former looks. For some, this involves reclaiming their pre-baby body with procedures such as Mummy Makeovers, which address the breasts and abdomen. Mummy Makeovers have gained considerable popularity in the UK in recent years, with many women viewing them as a means of providing self-care after becoming mothers.
Others seek anti-ageing procedures to restore their youthful appearance. Numerous breakthroughs have been made in this field recently, warranting attention. We're not just talking about traditional facelifts anymore! Examining before-and-after images of women who have undergone advanced, minimally invasive facelifts and neck lifts is truly astounding. The techniques employed today are incredibly sophisticated, leaving no evidence of any work done.
The Decision-Making Process
Choosing to undergo plastic surgery in London is not a decision to be made impulsively. If you're contemplating having a procedure, the first step is to educate yourself. Research the risks, costs, recovery times, and other factors involved in cosmetic procedures. When you feel prepared to move forward, consult with a doctor to gain a comprehensive understanding of your options and take some time to reflect on your decision.
Do you believe you're ready for the next step? Centre for Surgery is a prestigious plastic surgery clinic in London. Our team of expert surgeons offers consultations where you can ask questions and learn about every aspect of your potential procedure in detail.
Determining if Cosmetic Surgery is the Right Choice for You at Centre for Surgery
Contemplating a cosmetic procedure? Cosmetic surgery is a significant decision, and it's crucial to give it due consideration before committing. So, how can you determine if it's the right option for you? Here are some vital steps to follow before deciding if plastic surgery is the best choice for you.
Reflect on Your Motivations
The first crucial step is to understand why you're considering plastic surgery. Are you doing it for yourself or to please someone else? It's essential to be entirely honest with yourself during this introspection. Evaluate how much the procedure will genuinely change your life and the impact your appearance has on your daily experiences. While a procedure can boost your self-esteem and increase your comfort and confidence, it won't resolve all your issues. Plastic surgery isn't a universal solution.
Take a Measured Approach
It's vital to approach the decision-making process slowly and deliberately. This isn't a choice to be made hastily or impulsively. Dedicate ample time to thoroughly exploring all your options, ensuring you're informed about every potential choice. Plastic surgery is highly customisable, and the decision isn't simply binary. In addition to determining whether plastic surgery is suitable for you, you'll also need to identify the best type of procedure to meet your unique needs and goals.
Engage in Open Dialogue
When consulting with your surgeon, don't hesitate to ask any questions on your mind. In this context, there are no irrelevant inquiries. Your surgeon is available to address every concern and provide comprehensive information. Collect all the details from your doctor, and then conduct additional research online to learn more about the various aspects of your prospective procedure.
Schedule an in-person consultation at Centre for Surgery
Are you ready to discover more? Schedule a no-commitment consultation at Centre for Surgery. Our expert surgeons will attentively listen to your needs and concerns, thoroughly discussing each option with you.
We encourage all our patients to bring a prepared list of questions to their consultation. Take notes on any information you've come across during your research. Allocate sufficient time for preparation, and don't be shy! Our surgeons at Centre for Surgery are committed to working closely with you, ensuring that you leave our Baker Street clinic with the confidence that you've made the best decision for your individual circumstances.