MTF Top Surgery London & UK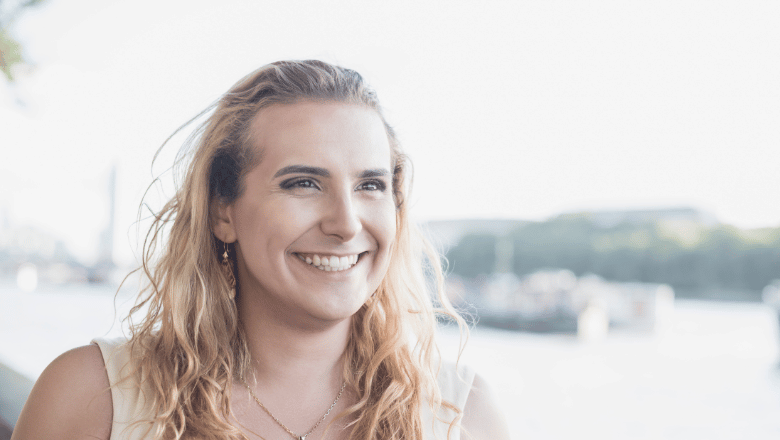 Experience a new level of freedom and confidence with MTF breast surgery – a life-changing procedure designed to help you feel more comfortable and feminine in your own skin
Male-to-female top surgery is also known as male-to-female breast augmentation surgery and is now available at Centre for Surgery in London. MTF top surgery is a cosmetic surgery procedure that is designed to surgically transform the appearance of the male chest into female breasts. The procedure can also be performed to enhance breast size when used in conjunction with hormonal therapy for transgender females. This will help to impart a more feminine-looking size and shape of the breast. Male-to-female breast augmentation can also be achieved with fat transfer using fat removed from another body area, such as the abdomen or thighs.
In many cases, both breast implants and fat transfer can be combined. In some cases, the tissue may need to be stretched out, depending on the tightness of the skin on the chest. Tissue expanders may be required to stretch out the skin before inserting breast implants in a later procedure.
What is MTF Top Surgery?
MTF Top surgery is a surgical procedure designed for transgender individuals who are seeking a more feminine body shape. The procedure typically involves the insertion of breast implants under the pectoral muscles of the chest, resulting in the appearance of feminine-looking breasts. This can be a life-changing surgery for many individuals who experience gender dysphoria and wish to align their body with their gender identity.
At Centre for Surgery, we understand that every patient is unique and has different needs and goals. That's why we offer personalized treatment plans tailored to your individual characteristics and body shape. Our experienced surgeons will work closely with you to determine the ideal type, size, and shape of breast implant that will best suit your body and achieve your desired outcome.
Our surgeons are considered some of the leading gender surgery experts in the UK and have performed numerous successful MTF Top surgeries. They use the latest techniques and state-of-the-art equipment to ensure that each procedure is performed with the highest level of precision and accuracy.
In addition to the insertion of breast implants, the MTF Top surgery may also involve nipple and areola repositioning to create a more natural and feminine appearance. Our surgeons will discuss all aspects of the procedure with you during the initial consultation, including any risks or potential complications.
At Centre for Surgery, we provide comprehensive care throughout the entire treatment process, from the initial consultation to post-operative follow-up care. We understand that this can be a life-changing surgery and we are committed to ensuring that you have a positive and successful experience.
MTF Top Before & After Photos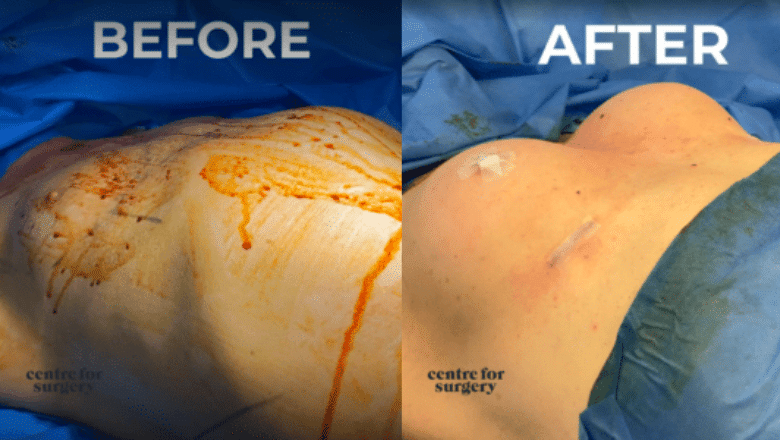 What are the benefits of MTF Top Surgery?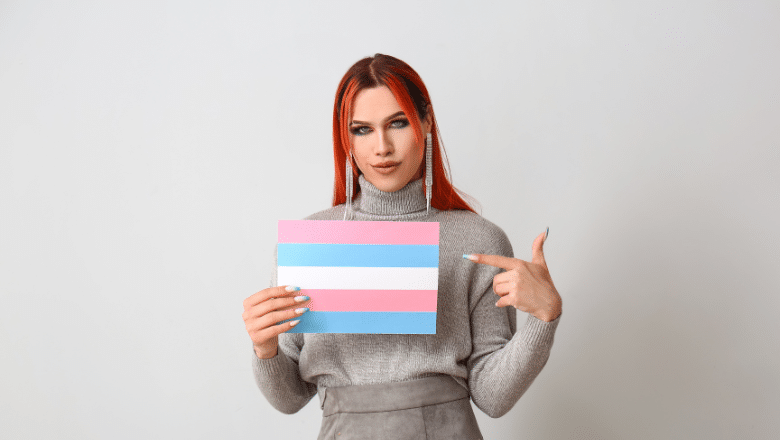 Male-to-female top surgery involves enhancing the size and shape of the breasts using silicone breast implants or a fat transfer procedure to create natural-looking results. This can lead to a significant boost in self-confidence. The procedure can also improve breast symmetry and enhance nipple projection. Most people who have male-to-female breast augmentation surgery have a condition known as gender dysphoria. Gender dysphoria can result in a significant loss of self-confidence, which may cause people to experience anxiety and depression due to a mismatch between gender identity and biological sex.
Male-to-female breast augmentation surgery is a highly effective procedure to improve symptoms of gender dysphoria. Many people report a significant boost in emotional well-being with the alleviation of anxiety and depression symptoms following the MTF surgery procedure. The procedure can have a significant impact on the quality of life. Many trans women patients feel more comfortable with their identity by having natural-looking breasts that have feminine characteristics.
Am I a good candidate for MTF top surgery?
Top surgery, like any other plastic surgery procedure, requires potential patients to meet specific criteria to ensure the procedure is right for them and can be safely performed. Male-to-female (MTF) top surgery is a significant procedure, and it is essential to meet the following conditions to be considered a suitable candidate:
Age Requirement: Candidates must be at least 18 years old to provide informed consent for the procedure and ensure they are no longer experiencing major growth spurts.
Non-Smoking Status: It is crucial for patients to be non-smokers, as both direct and passive nicotine inhalation negatively impacts blood vessels, making them narrower. Proper blood supply to the surgical wound site is essential for successful healing, and smoking can hinder this process.
Overall Health: To qualify for surgery, patients must be in good mental and physical health. The decision to undergo MTF chest surgery has a significant psychological component, making mental well-being essential.
Weight and Nutrition: Candidates should have a healthy BMI, as being underweight or overweight poses risks when receiving general anaesthesia. Additionally, patients should have adequate haemoglobin, iron, and other blood values.
Hormonal Therapy Experience: In some cases, hormonal therapy alone may be sufficient to promote breast tissue growth. Your surgeon may recommend trying oestrogen therapy before considering surgical intervention although this is not compulsory. For those who decide to undergo surgery, a 12-month hormone therapy period is typically advised before the procedure.
Realistic Expectations: It is crucial for patients to have clear and realistic expectations of the surgery's outcome. While the procedure can enhance a vital physical aspect, it will not change one's entire appearance instantly. Patients should understand that the rest of their body will largely remain the same.
Different Types of Breast Implants Available for Top Surgery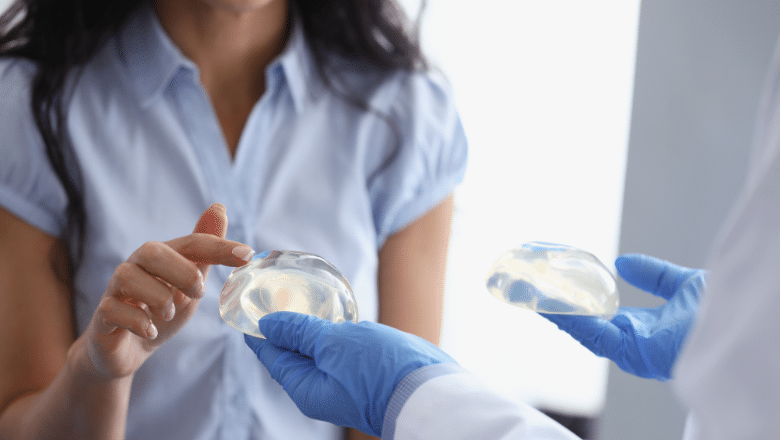 When undergoing MTF Top surgery, patients have a range of options when it comes to choosing the type of breast implant they want. The following are some of the types, sizes, shapes, profiles, and brands of breast implants available:
Saline Implants:
Saline implants are filled with a sterile saline solution, or saltwater. They offer the following benefits:
Small incision required, resulting in minimal scarring.
Size is adjustable.
If a rupture occurs, the body can easily absorb the saline solution.
Silicone Implants:
Silicone implants are filled with silicone gel and offer a more natural look and feel. They provide the following benefits:
The gel stays in place even if the implant ruptures, resulting in fewer complications.
The implant's shape and natural movements closely resemble natural breast tissue.
They have a lower risk of capsular contracture, a condition in which the scar tissue around the implant tightens and causes discomfort.
They produce less skin wrinkling than saline implants.
It is important to discuss the benefits and drawbacks of each type of implant with your surgeon to determine which option is best for you.
What does MTF top surgery involve?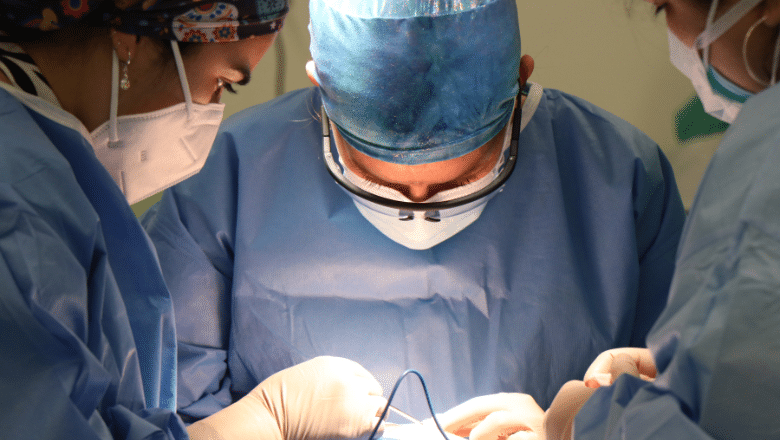 Male to female top surgery is performed at our state-of-the-art Baker Street clinic in Marylebone. The procedure shares similar principles to breast augmentation surgery carried out in women. However, the surgical technique for a male-to-female breast implant procedure will be different to account for the different anatomy and function. Trans women often have more highly developed chest musculature with a wider chest. The nipple and areola complex often appear much smaller with a shorter inter-nipple distance. Due to the larger size of the chest often found in trans women, the potential space between both breasts is often much larger, independent of the size of the breast implant chosen for the procedure.
Surgery is performed under a general anaesthetic and takes approximately two hours to carry out. MTF top surgery is performed on an outpatient basis which means you will be able to go home later the same day once you have recovered from the effects of the anaesthetic. Once you are in the operating theatre, you will be placed under general anaesthetic by your anaesthetist. The surgeon will begin by making an incision in the inframammary breast fold, which is approximately 5 cm long. The surgeon will then carefully dissect a pocket behind each breast to allow for the insertion of appropriately sized breast implants. Once the surgeon has checked the pocket for the appropriate size and haemostasis has been secured, the implants will be carefully inserted, and the surgeon may make minor pocket adjustments to ensure proper symmetry. Once the implants are in the correct position, the surgeon will then close the incisions using dissolvable stitches. Sterile dressings and a compression garment will then be applied to the incision sites. Saline implants are rarely used for this type of surgery due to the high risk of them rupturing or naturally decreasing in size over time. Silicone implants are considered the standard gold implant for MTF surgery as they have a more natural feel and appearance.
In some cases, your surgeon may find you have insufficient breast tissue coverage to cover the implant. In these cases, specialised tissue expanders will be placed in the area where implants will be placed. These tissue expanders are gradually enlarged with saline solution injections over several weeks and months to make the overlying skin stretch adequately. Breast implants can then be inserted approximately 3 to 6 months after tissue expanders treatment. Your surgeon will advise you during your consultation whether tissue expanders are necessary before a final MTF top surgery procedure.
Recovery after transgender top surgery
Recovery after transgender top surgery is a gradual process that requires patience and adherence to post-operative instructions. Although patients can typically leave the hospital on the same day as their surgery, it's recommended that they have a friend or family member drive them home, as they will not be able to drive for at least a week following the procedure.
In the first 2-3 days after surgery, patients should get plenty of rest to allow their bodies to recover. During this time, patients may experience soreness, swelling, and a tight sensation in the chest area. It is essential to avoid any strenuous physical activity, lifting heavy objects, and smoking, as they can slow down the healing process.
As the recovery process progresses, patients can expect to experience some pain and discomfort, which can be managed with the analgesic medication prescribed by their doctor. The healing process is gradual and takes several weeks, with the final results visible after two to three months when swelling and bruising subside.
Throughout the recovery process, patients should follow the post-operative instructions provided by their surgeon closely. These instructions may include wearing a compression garment to minimise swelling, taking prescribed medications, attending follow-up appointments, and avoiding strenuous activities until the surgeon approves them.
In addition to the physical recovery process, patients may experience emotional changes as they adapt to their new body. It is essential to have a support system in place during this time to ensure a smooth transition.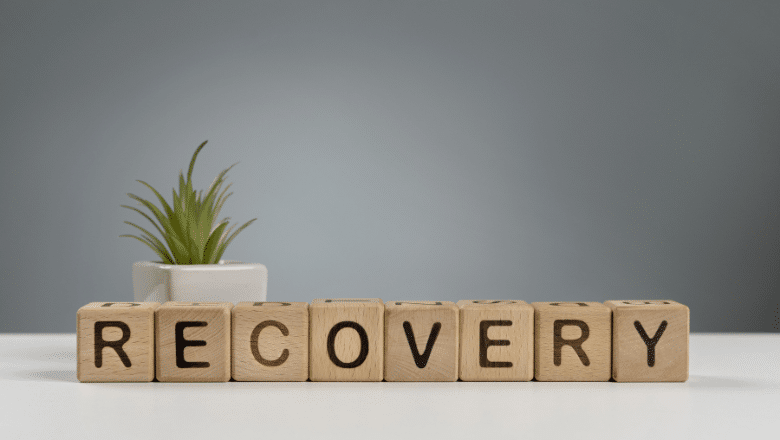 Surgery Aftercare for Transgender Top Surgery
After the surgery, patients will need to wear a surgical bra for four to six weeks to support the weight of the breasts and aid in tissue healing. The dressing will be changed after approximately one week, and patients can shower at this point.
In the first few weeks after surgery, it's important to be cautious when moving the arms, particularly when lifting them or lifting objects. Patients should avoid heavy lifting or making significant arm movements for the first two weeks. Although patients may feel fully healed after two weeks, they should wait for a full eight weeks before returning to their normal daily activities, such as heavy lifting, swimming, or other strenuous movements.
It's crucial to follow the surgeon's aftercare instructions closely to ensure proper healing and prevent complications. Patients should attend all follow-up appointments and report any unusual symptoms or complications to their surgeon promptly.
In addition to the physical aftercare, patients may need emotional support during the healing process. It's essential to have a support system in place and communicate with loved ones or mental health professionals if needed.
What are the potential risks and side-effects of MTF top surgery?
As with any type of surgical procedure, there are certain risks associated with MTF top surgery. Your surgeon will explain the risks and complications associated with this procedure at your consultation, which may include:
Implant displacement
Excessive scar tissue may alter the shape of the implant
Changes in nipple sensitivity
Significant breast asymmetry
Bleeding and haematoma formation – a haematoma is a localised collection of blood which may accumulate at the site of surgery and may require a further procedure to evacuate it.
Seroma – this is a collection of straw-coloured fluid beneath the skin.
Certain complications could occur after any surgical procedure, including excessive scarring, significant pain and discomfort, deep vein thrombosis or an anaphylactic reaction to the administered anaesthetic. These risks are considered very rare. When performed by an expert plastic surgeon, male-to-female top surgery is a very safe procedure and is regularly performed at our Baker Street clinic in London.
MTF Top Surgery Cost London – Price & Fees - How much is MTF top surgery in London?
The cost of MTF surgery will be determined by the type of breast augmentation technique used, whether with implants or fat transfer. In the UK, prices for MTF will be determined by the extent of surgical correction required. Other factors which will determine the price include the type and size of implants used. Saline implants are much cheaper than silicone implants, although they are rarely used in the UK due to their less natural feel.
Please call us today on 020 7993 4849 to get an approximate price for MTF Surgery. You will receive an accurate quotation once you've had a consultation with the surgeon. Your dedicated patient coordinator will also be able to discuss a range of finance options to help you spread the cost of your repayments.
RELATED: Finance Options
Is male to female top surgery worth it?
The mismatch between the gender assigned at birth and your experienced gender can cause significant distress for many trans women. If you are a transgender female and have developed a significant loss of self-confidence due to gender dysphoria and would like to achieve a more feminine-looking chest then MTF top surgery is definitely worth it. Patients can look forward to having natural-looking breasts with an appearance they have always desired.
Why choose Centre for Surgery for MTF Top Surgery?
If you're seeking MTF top surgery, choosing a reputable and experienced provider is crucial. At Centre for Surgery, you can trust that you're in good hands. With over 40 years of combined experience and thousands of satisfied patients, our team of plastic surgeons are considered some of the leading gender surgery experts in the UK. We specialise in MTF top surgery, and our surgeons have performed numerous successful procedures, delivering high-quality results.
In addition to our experience and expertise, we are committed to providing personalised treatment plans tailored to your unique needs and goals. Our state-of-the-art facilities are equipped with the latest technology and equipment, allowing us to perform procedures with the highest level of precision and accuracy. We also offer comprehensive care throughout the entire treatment process, from the initial consultation to post-operative follow-up care, to ensure that you have a positive and successful experience. With a patient-centred approach to care and a track record of positive patient reviews, Centre for Surgery is a trusted and reputable provider of MTF top surgery.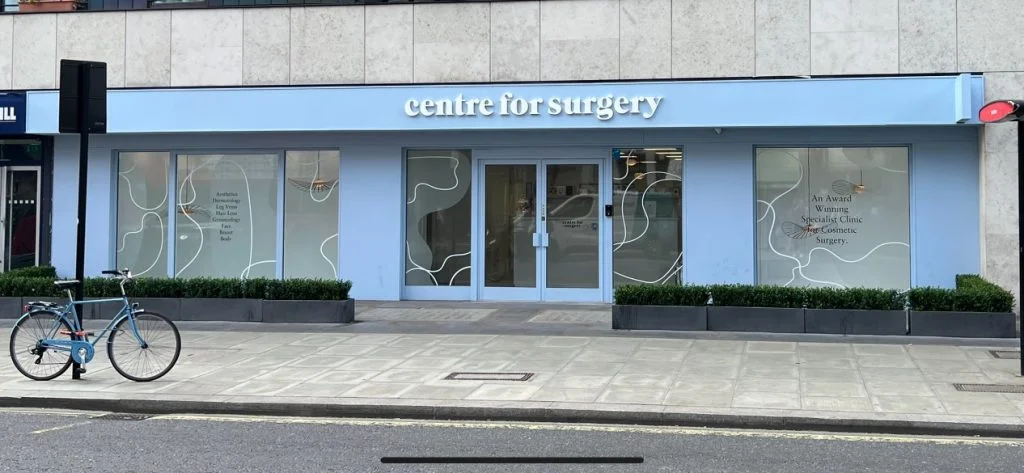 What To Expect
Consultation
All patients will first need to have a consultation with the surgeon to determine suitability for MTF top surgery. At the consultation, we would encourage you to ask as many questions as you like to learn about how the procedure can benefit you. Your surgeon will be able to explain the pros and cons of the procedure. Your surgeon will also give you detailed information on potential risks and complications of male-to-female breast surgery and what to expect in the healing and recovery phase. A detailed medical history will be taken, including any previous operations you may have had and medicines you are currently taking, if any. This information will be used to determine your fitness for surgery.

If you are considered suitable for the procedure, we recommend you take at least two weeks to consider all aspects of the procedure before making a final decision as part of a two-week cooling-off period. During this time, please feel free to contact us if you have any further questions or concerns about the procedure, and if you would like to book a further consultation, we will be more than happy to arrange this for you.
Before your procedure
Once you are booked in for surgery, a preoperative medical assessment will be carried out by one of our specialist nurses. Before the day of your surgery, we would recommend you stop smoking at least four weeks beforehand, as smoking is associated with an increased risk of wound complications. You should avoid taking aspirin-containing medicines as this is associated with an increased risk of bleeding during and after the procedure. You will be required to abstain from food for six hours before surgery and be allowed to have clear fluids up to 2 hours before your admission time.
Surgery day
MTF breast surgery is performed at our Marylebone clinic under a general anaesthetic. Once you are under anaesthesia, the surgeon will make an incision in the skin crease below the nipples, then create a pocket to accommodate your chosen implants. The incisions for MTF breast implant surgery will vary depending on several factors and your preferences.

The procedure takes approximately 1.5 to 2 hours to perform. The incisions will be closed with dissolvable stitches, followed by a sterile dressing.

You will then be transferred to our dedicated recovery sweet, where you will be monitored until the effects of the anaesthetic have worn off. Any discomfort you experience can be easily controlled with prescription painkillers. Once you are ready for discharge, we will require a responsible adult escort to come and collect you and take you home. They should also look after you for the first 24 hours after surgery.
After your procedure
During the postoperative period, you should follow all of your surgeon's post-operative instructions to ensure you get the best results after male-to-female top surgery. The risk of complications may increase if you fail to follow these instructions.

We would advise taking approximately two weeks off work after surgery. It is important to wear the post-operative surgical bra for a minimum of six weeks to support your breasts. Strenuous exercise, including going to the gym, should be avoided for six weeks after surgery. It is normal to experience mild discomfort during the first two weeks after surgery. Painkillers prescribed to you by your surgeon can help to control any discomfort.

Bruising and swelling are common side effects of surgery and can be reduced with the application of cold packs. Full recovery after MTF top surgery takes approximately three months. As with any surgical procedure at the Centre for Surgery, you can call us on our dedicated nursing helpline if you have any questions or concerns about your recovery and healing.