Muscle Relaxant Injectables for Migraine in London at Centre for Surgery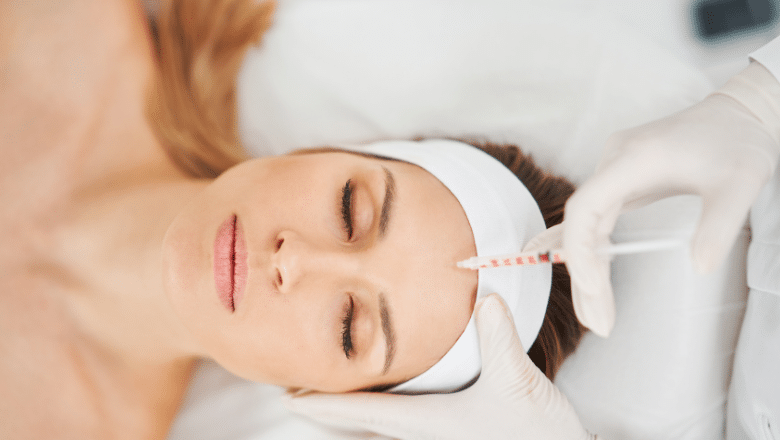 Are you battling with persistent migraines? Struggling to find a solution for your frequent migraines? Curious about how muscle relaxant injections could provide relief?
Neurotoxin, while widely recognised for its ability to smooth out wrinkles and fine lines, can also be a potent treatment for chronic migraines. The U.S. Food and Drug Administration gave its approval for neurotoxin injections as a migraine treatment in 2010.
At Centre for Surgery in London, our specialist practitioners offer muscle relaxant injections as a solution for migraines. If traditional treatments have not yielded the relief you need, these injections could be the innovative approach you've been seeking.
How do Muscle relaxant injections Help in Migraine Management?
Neuromodulator, administered by certified medical professionals at Centre for Surgery, acts as a potent remedy for migraines. It is generally injected into various locations around the head and neck, targeting areas most impacted by migraines. This form of therapy is approved for individuals over 18 who suffer from a minimum of 15 headache days each month, including at least 8 migraine days, over a six-month duration. It's important to note that the decrease in the frequency of migraines may take up to six months post-treatment to become noticeable, often necessitating multiple sessions.
Muscle relaxant injections can significantly alleviate common migraine symptoms such as nausea, vomiting, and hypersensitivity to light, sound, and odours. The treatment specifically targets the regions affected by migraine pain.
During a migraine episode, your body releases certain neurotransmitters and pain-associated molecules. Neuromodulators disrupts this transmission process by effectively impeding the release of chemicals involved in pain communication. This results in a reduction in migraine frequency and intensity. The beneficial effects of the treatment generally become apparent 10 to 15 days after administration. In certain cases, multiple sessions may be required to effectively manage migraines. Numerous research studies validate neurotoxin injections as a safe, efficient, and well-tolerated therapy for migraines.
Why Should I Consider Muscle Relaxing Injections for Migraine Management?
Clinical trials have shown that neuromodulator injections can be an effective and safe approach to treating chronic migraines. If you have not found relief from medications and lifestyle alterations, and your healthcare provider confirms a diagnosis of chronic migraines, then these injections could be a suitable solution for you. It's critical to remember that migraine treatment isn't a one-size-fits-all process. The effectiveness and required frequency of treatments can greatly vary among individuals.
Migraine Treatment with Injectables
Our specialists administer the muscle relaxant substance into tiny muscles across your face, head, and neck utilising an ultra-fine needle. More often than not, the substance is injected into the forehead, temples, and rear of the head and neck. Occasionally, injections are targeted towards specific trigger points. Each treatment plan for chronic migraines is highly customised, considering the unique anatomy and trigger points of every patient. It can take several weeks for the treatment to become effective and for you to begin experiencing relief from migraines. Furthermore, the substance's effects are not everlasting, necessitating recurrent injection sessions every few months. Some patients may discontinue injections without the recurrence of migraines, while others might need consistent treatments coupled with muscle relaxant injections to fend off chronic pain.
Post-Treatment Experience with Muscle Relaxant Injections for Migraines
The procedure of administering muscle relaxant injections is nearly pain-free. The most you'll likely feel is a minor sting or perhaps a fleeting sense of warmth as the injection is given.
The complete treatment session typically spans from 10 to 15 minutes. Throughout this time, our proficient practitioner will inject several doses of the substance into predetermined points across your head, neck, and shoulders. This procedure involves expert precision and understanding of anatomy to target the exact muscles contributing to the migraine pain.
Once the procedure concludes, there might be minimal discomfort at the injection site, which rapidly subsides. Unlike surgical interventions, this treatment doesn't necessitate significant recovery time. In fact, most individuals find they're able to resume their regular activities almost immediately following the session.
However, as with any medical procedure, it's essential to follow all post-treatment care instructions provided by your practitioner. These may include avoiding strenuous activities for a short period or applying a cool pack to the injection sites to minimise any potential swelling or discomfort.
Remember, while these injections have proven to be an effective treatment method for many, it's not a 'quick-fix' solution. It can take several weeks before a notable reduction in migraine frequency and intensity is experienced. Each patient is unique, and thus, the results vary from one individual to another. It's also important to keep in mind that the effects are temporary, usually lasting for a few months, so regular treatment sessions will be necessary to maintain the benefits.
How Often are Muscle Relaxant Injections for Migraine Prevention Required?
For those considering muscle relaxant injections to alleviate migraines, a regular schedule of injections is typically prescribed. Generally, these sessions take place once every three months. However, the frequency can vary depending on the individual's response to treatment. Some people may notice significant improvements without needing injections every three months, while others may require more frequent sessions. Our experienced team at Centre for Surgery will design a bespoke treatment plan for you, reflecting your unique needs and responses to treatment.
Potential Risks Associated with Muscle Relaxant Injections for Migraines
While muscle relaxant injections are generally considered safe, there are specific instances where caution is advised. Pregnant women, nursing mothers, or individuals with certain rare metabolic disorders affecting muscle function should abstain from these injections. Similarly, people allergic to cow's milk are advised against this treatment.
Like all medical procedures, muscle relaxant injections come with some potential side effects. Most common ones include minor pain, bruising or swelling at the injection site, which usually subside within a few days. Other possible effects include headaches, flu-like symptoms, dry or watery eyes, and in some cases, temporary drooping of an eyelid, eyebrow, or side of the mouth, and occasional drooling.
Although extremely rare, serious complications can arise if the toxin disseminates throughout the body. If you encounter symptoms like vision difficulties, muscle weakness, issues with swallowing or speaking, bladder incontinence, or breathing difficulties, seek medical attention immediately. It's crucial to remember that these potential risks are significantly reduced when the injections are administered by a skilled and reputable healthcare professional. Our team at Centre for Surgery prioritises your safety and is dedicated to providing the highest quality care.
Muscle Relaxant Injections for Migraines Cost London – How Much Are Muscle Relaxant Injections for Migraines in London?
If you're grappling with persistent migraines and conventional treatments have proved ineffective or aren't tolerated well, muscle relaxant injections could provide a solution. Your healthcare provider might suggest this treatment when previous methods haven't sufficiently addressed your migraines. It's a quick, efficient procedure that carries minimal risk, potentially offering a pathway towards days free of debilitating symptoms.
The cost for muscle relaxant injections in treating migraines can fluctuate greatly depending on several factors. These can include the skill level and reputation of the healthcare professional administering the treatment, the geographic location of the clinic, and the frequency and quantity of treatments required. Fortunately, many insurance providers do offer coverage for muscle relaxant injections used in migraine therapy.
To explore this option further, you're welcome to get in touch with our dedicated team at Centre for Surgery. We can provide a price estimate and help schedule an appointment at your convenience. More information about financing your treatment and available payment plans can be found on our finance options page. We're here to guide you every step of the way on your journey towards improved wellbeing.
Choosing Centre for Surgery for Migraine Treatment: What Sets Us Apart
At Centre for Surgery, we prioritise the individual needs of each patient and strive to deliver the highest quality care. Here's why choosing us for your migraine treatment would be a beneficial decision:
Experienced Specialists: Our team comprises highly skilled and experienced specialists who are proficient in administering muscle relaxant injections for migraine treatment. They possess a profound understanding of the intricacies of this treatment and its application in mitigating migraine symptoms.
Personalised Care: We believe in offering personalised care, tailored to fit your unique health profile and needs. We don't follow a 'one-size-fits-all' approach; instead, we design treatment plans that specifically cater to your individual migraine patterns and triggers.
Safe and Comfortable Environment: Our clinic provides a safe, comfortable, and modern environment for all procedures. We adhere to the highest standards of hygiene and safety protocols to ensure a secure experience for our patients.
Comprehensive Consultation: We conduct a thorough consultation before initiating treatment, to understand your medical history, lifestyle, and specific needs. This ensures that our treatment approach is as targeted and effective as possible.
Aftercare Support: Our commitment to our patients extends beyond the treatment. We provide comprehensive aftercare support to monitor your progress and ensure that you're achieving optimal results from the treatment.
Transparent Pricing: At Centre for Surgery, we believe in complete transparency when it comes to pricing. We provide clear cost estimates before beginning treatment, ensuring you are fully aware and comfortable with any financial commitments.
By choosing Centre for Surgery for your migraine treatment, you're entrusting your health to a dedicated, skilled team who prioritise your wellbeing and are committed to delivering the best possible results.
Your Next Steps:
Research Thoroughly
Explore our website, delve into the Procedure Pages and Blogs that are pertinent to your planned procedure
Browse our extensive FAQs, including those on how to choose your surgeon
Learn about the potential risks and complications associated with your chosen surgery.
Download and thoroughly read our comprehensive Guides to Surgery
Prepare for Your Consultation with the Plastic Surgeon
Consider bringing a friend or family member to help discuss the information and your options
Take comprehensive notes and diligently read the provided documents
Dress in uncomplicated clothing as you might need to undress for a physical examination
Bring any necessary medical referral and any relevant medical documents or test results
Arrange Your Initial Surgery Consultation
Secure your consultation at our Baker Street clinic by paying the Cosmetic Consultation Fee
To book a consultation with a Specialist Plastic Surgeon or to converse with our Patient Care Advisor, please contact us.
You can email us or call on 0207 993 4849 to arrange your surgeon consultation appointment.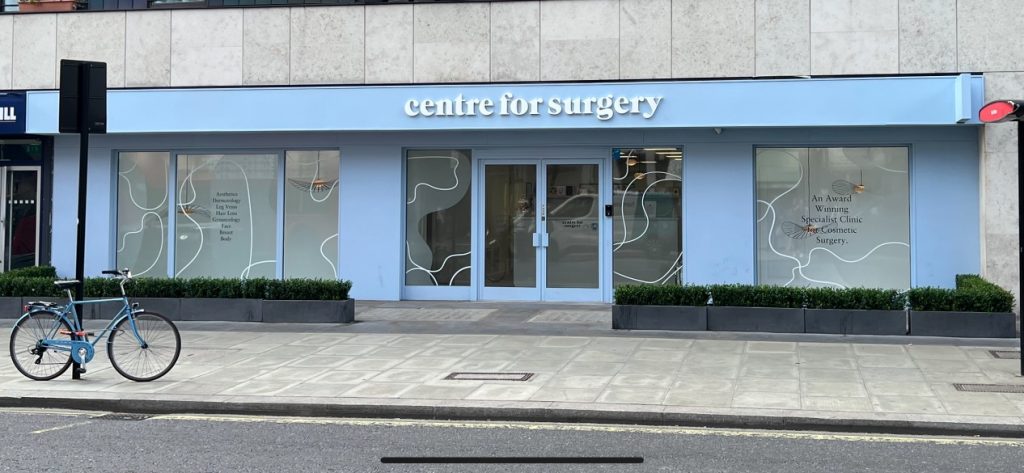 [wpseo_map id="9814″ width="750″ height="300″ zoom="15″ map_style="roadmap" scrollable="1″ draggable="1″ show_route="0″ show_state="0″ show_url="1″ show_email="1″ default_show_infowindow="1″ show_phone="1″ show_phone_2="0″ show_fax="0″]
[trustindex no-registration=google]