Lip Flip in London & UK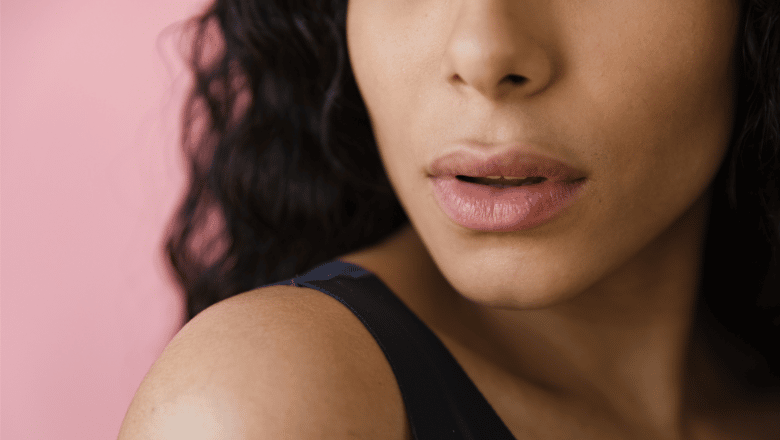 Lip flip is an injectable cosmetic treatment that uses botulinum toxin to make the upper lips appear bigger with increased fullness. Compared with lip fillers and lip lift surgery, a lip flip can help the upper lip appear more prominent by making the upper lip flip upwards. Many women often have a thin upper lip that may become less prominent when smiling. A lip flip can help to reduce the level of gum exposure when smiling. Lip flip results are temporary and lost between 2 to 3 months. Treatment with botulinum toxin will need to be repeated every few months to maintain the results.
RELATED: What is a lip flip?
Centre for Surgery is home to some of the best aesthetic practitioners in London in the UK. Our nurse injectors have years of experience in non-invasive and minimally invasive techniques to make the lips appear plumper with an aesthetically pleasing smile. Lip flip treatment in London is available at our state-of-the-art Baker Street clinic in Marylebone.
What is a lip flip?
A lip flip is a non-surgical method of enhancing the fullness and size of the upper lips. It can also help to get rid of a gummy smile. Botulinum toxin is carefully injected into the area of the skin near the mouth. Treatment is intended to increase the exposure of the upper lip by making it invert outwards and be positioned lower, and this helps to cover up the gums when smiling.
Botulinum toxin is a neuromodulator that functions to cause paralysis of the muscles it is injected into. During lip flip treatment, injections are made into the Cupid's bow and the corners of the mouth. This will result in the relaxation of the perioral muscles that function to keep the lip and a lowered position. A greater surface area of the upper lip will become visible after treatment. A lip flip is ideal for patients with a naturally thin upper lip that may become less prominent or even disappear when smiling. A lip flip can help to produce a curvy upper lip with a more pronounced Cupid's bow. Patients who have a "gummy" smile can have this corrected with a lip flip to make the upper part of the gums appear less visible when smiling.
A lip flip is an excellent non-surgical alternative to lip lift surgery and does not involve the injection of dermal filler as with lip filler treatment.
Lip flip vs lip fillers
Lip flip injections and lip fillers are highly effective methods to make the lips appear plumper, the invasiveness of a surgical procedure. Natural-looking results can be achieved with skilful lip flip treatment. Unlike lip fillers, a lip flip does not involve the injection of hyaluronic acid-based dermal filler into the lips. Dermal fillers can sometimes result in an unnatural-looking appearance due to an excessive increase in volume. A lip flip does not increase the volume of the lips but gives the impression of larger lips by altering the position of the upper lip. A lip flip is a better treatment option for people who also have a gummy smile.
Lip fillers involve the injection of hyaluronic acid-based dermal fillers such as Restylane or Juvederm into the upper and lower lips for a fuller appearance. Although treatment with lip fillers gives longer-lasting results compared with a lip flip, a lip flip can produce natural-looking results for a subtle enhancement of the upper lips. Lip fillers cannot improve the appearance of a gummy smile.
Lip lift surgery vs lip flip
A surgical lip lift is designed to increase the size of the upper lips with a minor surgical procedure. The most common type of lip lift is the bullhorn lip lift which involves making an incision just below the nose. The shape of the incision resembles the horns of a bull, and as the skin is stitched, the upper lip is inverted outwards and lifted. A lip lift is an invasive surgical procedure involving incisions and scars. It carries certain surgical risks, such as infection, bleeding and excessive scarring. Compared with non-surgical options, lip lift surgery can produce permanent results with no need to have regular injections of botulinum toxin every few months.
RELATED: How much does a lip lift cost?
Benefits of lip flip
A lip flip is one of our most commonly performed aesthetic facial procedures. There are several benefits of lip flip treatment, including:
Enhance the size and shape of the upper lip without surgery
Minimise the amount of upper lip that disappears when smiling
Produce a more defined Cupid bow with increased upper lip curvature
Reduce the amount of upper gum on show when smiling
Boost self-confidence with an aesthetically pleasing smile
Compared with lip fillers, a lip flip has several advantages including:
A quick procedure taking no more than 15 minutes to perform.
No need for topical or local anaesthesia.
No downtime is involved.
Fast recovery with minimal side effects
More affordable compared with Lip fillers or a surgical lip lift.
Am I suitable for a lip flip?
Upper lip volume can be enhanced with either lip fillers, lip flip or a lip lift. The most appropriate treatment option will be determined after an in-person consultation. Suitable candidates for a lip flip include:
Patients who are keen to achieve upper lip fullness without surgery.
Patients with a thin upper lip that disappears when smiling.
Patients keen to achieve a subtle enhancement without an 'overdone' look.
Patients with a gummy smile
Patients would like to avoid having injections of lip fillers
Patients are happy to have regular three monthly injections to maintain the results of a lip flip over time.
Patients who fulfil the criteria above are ideal candidates for a lip flip to make the upper lip appear plumper and fuller without surgery. A lip flip is excellent for producing natural-looking results without injections of artificial filler.
Lip flip procedure
A lip flip involves the injection of botulinum toxin to enhance lip volume. The procedure takes no more than 15 minutes and is not as painful as lip filler treatment. A topical local anaesthetic is not usually applied before a lip flip. For patients who have a needle phobia or are fearful of treatment-related discomfort, a topical anaesthetic can be applied 45 minutes prior to treatment.
You will first be asked to sit comfortably on the treatment couch. The area of skin around the mouth will be cleaned with an antiseptic solution. Botulinum toxin will then be precisely injected into the targeted areas along the Cupid's bow and near the corners of the mouth. Several injections will be made to address different muscle groups responsible for elevating the lip. You may feel a mild pricking sensation with each injection, although the vast majority of patients find this to be a very well-tolerated procedure. Once the procedure is complete, you will be able to go home immediately without any post-procedure restrictions.
Recovery after lip flip
Non-surgical lip flip treatment is a quick procedure to perform and does not involve any downtime or prolonged recovery period. Side effects of treatment are minimal. After lip flip treatment, you may experience mild bruising and swelling at the injection sites. The symptoms will improve after 48 to 72 hours. Normal everyday activities, including going back to the work and undertaking vigorous exercise, can be resumed immediately.
You should avoid certain things after treatment, including smoking and excessive pressure on the lips, including kissing. Skin care products should be avoided for at least 72 hours after treatment. The risk of botulinum toxin spreading to other areas of the face is increased if these instructions are not adhered to.
When will I see lip flip results?
The results of lip flip treatment take approximately 72 hours to become noticeable. Once injected, botulinum toxin takes time to exert its effects. Patients will be able to notice enhanced-looking lips after a few days. Treatment results usually lost between 2 to 3 months, although maybe longer depending on the individual. Regular lip flip injections will be required every 3 to 4 months to maintain your enhanced, fuller and plumper-looking lips.
Potential side effects of a lip flip
Injection of botulinum toxin to enhance the fullness of the lips is a safe and effective procedure with minimal risk of side effects. A well-known, recognised complication of injection of the neurotoxin is botulism. This condition involves the spread of neurotoxin to other unwanted areas of the face which may cause problems with swallowing, speaking, vision and talking.
There are several more common side effects which are harmless in nature. A lip flip can result in altered movement of the lips with the injection of botulinum toxin, and this may result in certain symptoms, including:
 inability to pronounce certain letters and words
Unable to whistle
Excessive drooling and leakage of saliva from the corners of the mouth
Problems with consuming food or drinking water
Lip asymmetry
Injections of botulinum toxin will gradually wear off over 2 to 3 months, leading to the resolution of these symptoms. Other recognised symptoms which patients may experience include a mild headache, dizziness or itching after treatment with botulinum toxin.
Alternatives to lip flip
A lip flip is one of several treatment options to enhance the size or shape of the lips. Other treatments available at Centre for Surgery include:
LipLase – this is a non-invasive way of creating plumper and fuller lips without injectables. The treatment involves applying Fotona laser to the lips, which stimulates new collagen production, leading to fuller lips. There are no needles involved with treatment and no downtime.
Lip fillers – lip fillers contain hyaluronic acid and are injected into the upper lip to enhance lip volume. Lip fillers can create a greater degree of lip volume enhancement compared with a lip flip.
Lip lift surgery – a surgical lip lift involves permanently lifting the position of the upper lip, which causes it to evert and expose more of the natural upper lip. There is no need to have regular cosmetic injections, and it can produce natural-looking and permanent results without lip filler.
Lip implants using PermaLip are another method of surgically enhancing the volume of the lips. The risks and complications of treatment with lip implants exceed the benefits of its use, and we do not carry out this treatment at Centre for Surgery.
Is a lip flip worth it?
Patients who have noticed they have a thin upper lip which disappears when they smile or they have excessive amounts of the upper lip on show (gummy smile) when smiling can achieve excellent results with a lip flip. The procedure is very straightforward to carry out and is more affordable compared with lip fillers. Patients are very happy with the natural-looking results achievable with this treatment, and it does not involve any downtime. The treatment is an excellent alternative to upper lip lift surgery or hyaluronic acid injections such as Restylane. Most patients who have lip flip treatment in London wish they had it much earlier.
Lip flip at Centre for Surgery in London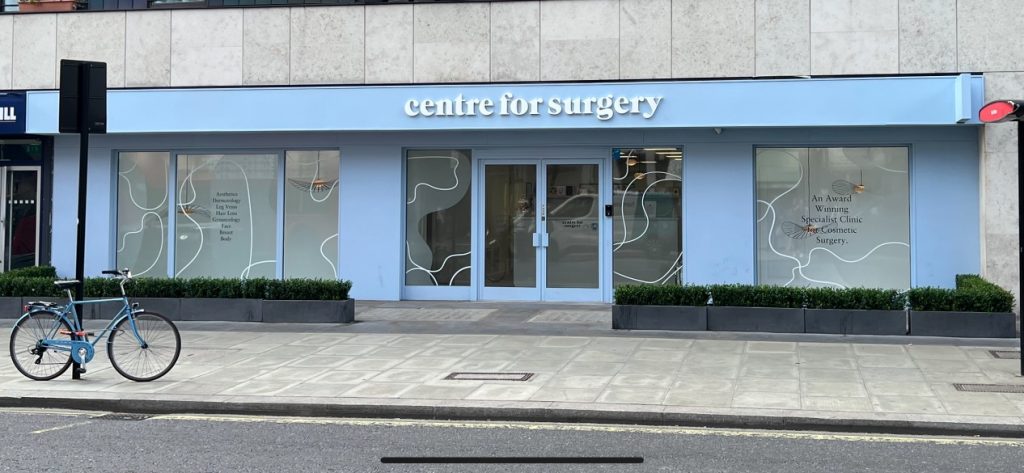 Amazing from start to finish, the communication was the main thing was fully informed and looked after, on the day of my breast augmentation, the staff were fab and made me feel at ease through out the whole process. Thank you so much.
Mohammed Farid
18/11/2021
I've had such a great experience with excellent advice, care and attention and surgical treatment (gynaecomastia) - I can fully endorse the treatment I have received from Centre for Surgery with absolutely no qualms at all. Brilliant in every way - thank you all so much.
Caroline Thorpe
14/11/2021
Very pleased with my whole experience of having a procedure. Was so nervous about getting treatment and i was reassured and felt so comfortable throughout thanks to the amazing nurses. I definitely made the right decision to have breast augmentation at centre for surgery with dr erel.
Melissa Briggs
08/11/2021
So glad I went with centre for surgery, the whole process went very smoothly from the consultations down to the actual day of the procedure. I was so nervous on the day but the whole team put me at ease and I'm happy with my results as I feel a lot more comfortable wearing certain clothes now. My surgeon was Alberto Di Giuseppe who performed a breast Augmentation on me, and I would definitely recommend as he was very clear on what the outcome of the surgery would be and which size would look the best for my frame.
Couldn't be happier with Dr Tillo work,i had my breast surgery one week ago and so happy with the results so far,all the staff are extremely nice and very supportive,i would definitely recommend their services,thank so much
From start to the finish everything was perfect for tummy tuck surgery. All staff is very friendly and the aftercare has been good. The Doctor and the nurse team was fantastic. I'm so happy...result is amazing. Thank you!!!
This was overall a great experience, all the staff at Centre for Surgery were friendly and put me at ease. It is a nerve wracking thing to go through an op but the staff were so nice. Mr Ertan has got a great team around him. On the day of the operation everything went smoothly to plan, there was no delay or holdups, I had another consultation with Mr Ertan who confirmed what was going to be done and that I was still happy to proceed. I was prepped for the procedure, I met with the anaesthetist who again was really nice and put me at ease explaining his role. After the procedure I woke up with the nurse by my side making sure I was OK and checking on me, I was able to stay in the clinic until I was ready to leave and was not rushed at all. I was well looked after from the start to the point when I was discharged. Post operation I was staying at a local hotel it was so close there was no point in even getting a taxi and I was able to walk back where my partner was waiting for me. I was expecting a lot of bruising to both my eyes but there was very little if any by the time the cast came off after 7 days, I am now at the two week post operation point and it is healing well with no outwardly visible bruising or scaring. The next milestone is a checkup at the 6 week point with my surgeon. If you're thinking of having something like this done I would highly recommend getting in touch with Centre for Surgery.
The staff at Centre for Surgery were very kind and accommodating. They answered any questions I had about the procedure and were constantly checking up on me. A special thank you to Christina for all her support throughout.
I would just like to state the quality of care received from the nurses at Centre for Surgery was beyond the highest level. Sophie takes her patient care to another level beyond words. She always puts me at ease. She is there for me even at awkward hours just when I mostly needed reassurance and she is one of the most compassionate nurses I have come across and demonstrates her passion naturally for caring for others. She totally deserves recognition at its finest and thank you for always being there for me. 😍