Lip Flip in London & UK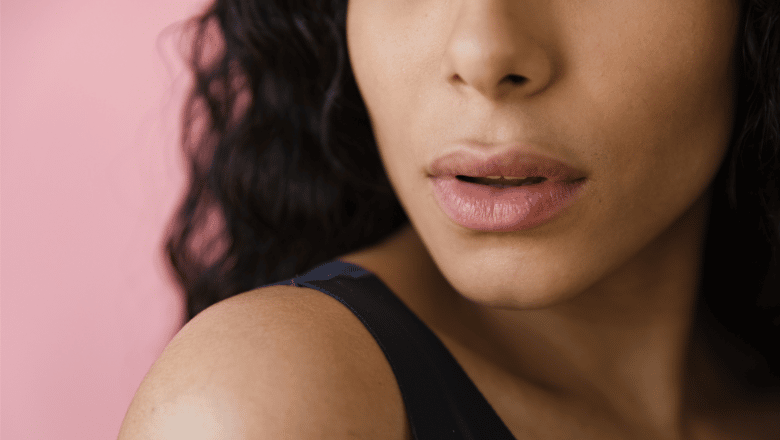 Lip flip is an injectable cosmetic treatment that uses wrinkle relaxing injections to make the upper lips appear bigger with increased fullness. Compared with lip fillers and lip lift surgery, a lip flip can help the upper lip appear more prominent by making the upper lip flip upwards. Many women often have a thin upper lip that may become less prominent when smiling. A lip flip can help to reduce the level of gum exposure when smiling. Lip flip results are temporary and lost between 2 to 3 months. Treatment with neuromodulator will need to be repeated every few months to maintain the results.
RELATED: What is a lip flip?
Centre for Surgery is home to some of the best aesthetic practitioners in London in the UK. Our nurse injectors have years of experience in non-invasive and minimally invasive techniques to make the lips appear plumper with an aesthetically pleasing smile. Lip flip treatment in London is available at our state-of-the-art Baker Street clinic in Marylebone.
What is a lip flip?
A lip flip is a non-surgical method of enhancing the fullness and size of the upper lips. It can also help to get rid of a gummy smile. Wrinkle relaxing inejction is carefully injected into the area of the skin near the mouth. Treatment is intended to increase the exposure of the upper lip by making it invert outwards and be positioned lower, and this helps to cover up the gums when smiling.
Neuromodulator function to cause paralysis of the muscles it is injected into. During lip flip treatment, injections are made into the Cupid's bow and the corners of the mouth. This will result in the relaxation of the perioral muscles that function to keep the lip and a lowered position. A greater surface area of the upper lip will become visible after treatment. A lip flip is ideal for patients with a naturally thin upper lip that may become less prominent or even disappear when smiling. A lip flip can help to produce a curvy upper lip with a more pronounced Cupid's bow. Patients who have a "gummy" smile can have this corrected with a lip flip to make the upper part of the gums appear less visible when smiling.
A lip flip is an excellent non-surgical alternative to lip lift surgery and does not involve the injection of dermal filler as with lip filler treatment.
Lip flip vs lip fillers
Lip flip injections and lip fillers are highly effective methods to make the lips appear plumper, the invasiveness of a surgical procedure. Natural-looking results can be achieved with skilful lip flip treatment. Unlike lip fillers, a lip flip does not involve the injection of hyaluronic acid-based dermal filler into the lips. Dermal fillers can sometimes result in an unnatural-looking appearance due to an excessive increase in volume. A lip flip does not increase the volume of the lips but gives the impression of larger lips by altering the position of the upper lip. A lip flip is a better treatment option for people who also have a gummy smile.
Lip fillers involve the injection of hyaluronic acid-based dermal fillers such as Restylane or Juvederm into the upper and lower lips for a fuller appearance. Although treatment with lip fillers gives longer-lasting results compared with a lip flip, a lip flip can produce natural-looking results for a subtle enhancement of the upper lips. Lip fillers cannot improve the appearance of a gummy smile.
Lip lift surgery vs lip flip
A surgical lip lift is designed to increase the size of the upper lips with a minor surgical procedure. The most common type of lip lift is the bullhorn lip lift which involves making an incision just below the nose. The shape of the incision resembles the horns of a bull, and as the skin is stitched, the upper lip is inverted outwards and lifted. A lip lift is an invasive surgical procedure involving incisions and scars. It carries certain surgical risks, such as infection, bleeding and excessive scarring. Compared with non-surgical options, lip lift surgery can produce permanent results with no need to have regular injections of neuromodulator every few months.
RELATED: How much does a lip lift cost?
Benefits of lip flip
A lip flip is one of our most commonly performed aesthetic facial procedures. There are several benefits of lip flip treatment, including:
Enhance the size and shape of the upper lip without surgery
Minimise the amount of upper lip that disappears when smiling
Produce a more defined Cupid bow with increased upper lip curvature
Reduce the amount of upper gum on show when smiling
Boost self-confidence with an aesthetically pleasing smile
Compared with lip fillers, a lip flip has several advantages including:
A quick procedure taking no more than 15 minutes to perform.
No need for topical or local anaesthesia.
No downtime is involved.
Fast recovery with minimal side effects
More affordable compared with lip fillers or a surgical lip lift.
Am I suitable for a lip flip?
Upper lip volume can be enhanced with either lip fillers, lip flip or a lip lift. The most appropriate treatment option will be determined after an in-person consultation. Suitable candidates for a lip flip include:
Patients who are keen to achieve upper lip fullness without surgery.
Patients with a thin upper lip that disappears when smiling.
Patients keen to achieve a subtle enhancement without an 'overdone' look.
Patients with a gummy smile
Patients would like to avoid having injections of lip fillers
Patients are happy to have regular three monthly injections to maintain the results of a lip flip over time.
Patients who fulfil the criteria above are ideal candidates for a lip flip to make the upper lip appear plumper and fuller without surgery. A lip flip is excellent for producing natural-looking results without injections of artificial filler.
Lip flip procedure
A lip flip involves the injection of a neuromodulator to enhance lip volume. The procedure takes no more than 15 minutes and is not as painful as lip filler treatment. A topical local anaesthetic is not usually applied before a lip flip. For patients who have a needle phobia or are fearful of treatment-related discomfort, a topical anaesthetic can be applied 45 minutes prior to treatment.
You will first be asked to sit comfortably on the treatment couch. The area of skin around the mouth will be cleaned with an antiseptic solution. Neurotoxin will then be precisely injected into the targeted areas along the Cupid's bow and near the corners of the mouth. Several injections will be made to address different muscle groups responsible for elevating the lip. You may feel a mild pricking sensation with each injection, although the vast majority of patients find this to be a very well-tolerated procedure. Once the procedure is complete, you will be able to go home immediately without any post-procedure restrictions.
Recovery after lip flip
Non-surgical lip flip treatment is a quick procedure to perform and does not involve any downtime or prolonged recovery period. Side effects of treatment are minimal. After lip flip treatment, you may experience mild bruising and swelling at the injection sites. The symptoms will improve after 48 to 72 hours. Normal everyday activities, including going back to the work and undertaking vigorous exercise, can be resumed immediately.
You should avoid certain things after treatment, including smoking and excessive pressure on the lips, including kissing. Skin care products should be avoided for at least 72 hours after treatment. The risk of neuromodulator spreading to other areas of the face is increased if these instructions are not adhered to.
When will I see lip flip results?
The results of lip flip treatment take approximately 72 hours to become noticeable. Once injected, the neurotoxin takes time to exert its effects. Patients will be able to notice enhanced-looking lips after a few days. Treatment results usually lost between 2 to 3 months, although maybe longer depending on the individual. Regular lip flip injections will be required every 3 to 4 months to maintain your enhanced, fuller and plumper-looking lips.
Potential side effects of a lip flip
Injection of neuromodulator to enhance the fullness of the lips is a safe and effective procedure with minimal risk of side effects. A well-known, recognised complication of injection of the neurotoxin is botulism. This condition involves the spread of neurotoxin to other unwanted areas of the face which may cause problems with swallowing, speaking, vision and talking.
There are several more common side effects which are harmless in nature. A lip flip can result in altered movement of the lips with the injection of muscle relaxants, and this may result in certain symptoms, including:
 inability to pronounce certain letters and words
Unable to whistle
Excessive drooling and leakage of saliva from the corners of the mouth
Problems with consuming food or drinking water
Lip asymmetry
Injections of muscle relaxant will gradually wear off over 2 to 3 months, leading to the resolution of these symptoms. Other recognised symptoms which patients may experience include a mild headache, dizziness or itching after treatment with muscle relaxant.
Alternatives to lip flip
A lip flip is one of several treatment options to enhance the size or shape of the lips. Other treatments available at Centre for Surgery include:
LipLase – this is a non-invasive way of creating plumper and fuller lips without injectables. The treatment involves applying Fotona laser to the lips, which stimulates new collagen production, leading to fuller lips. There are no needles involved with treatment and no downtime.
Lip fillers – lip fillers contain hyaluronic acid and are injected into the upper lip to enhance lip volume. Lip fillers can create a greater degree of lip volume enhancement compared with a lip flip.
Lip lift surgery – a surgical lip lift involves permanently lifting the position of the upper lip, which causes it to evert and expose more of the natural upper lip. There is no need to have regular cosmetic injections, and it can produce natural-looking and permanent results without lip filler.
Lip implants using PermaLip are another method of surgically enhancing the volume of the lips. The risks and complications of treatment with lip implants exceed the benefits of its use, and we do not carry out this treatment at Centre for Surgery.
Is a lip flip worth it?
Patients who have noticed they have a thin upper lip which disappears when they smile or they have excessive amounts of the upper lip on show (gummy smile) when smiling can achieve excellent results with a lip flip. The procedure is very straightforward to carry out and is more affordable compared with lip fillers. Patients are very happy with the natural-looking results achievable with this treatment, and it does not involve any downtime. The treatment is an excellent alternative to upper lip lift surgery or hyaluronic acid injections such as Restylane or Juvederm. Most patients who have lip flip treatment in London wish they had it much earlier.
Lip flip at Centre for Surgery in London
Making the decision to undergo a cosmetic procedure is a significant one, and choosing the right clinic is paramount. At Centre for Surgery, we understand the importance of this choice, and we're dedicated to making your experience exceptional. Below, we've outlined the key reasons why Centre for Surgery is the ideal choice for your cosmetic needs.
1. Highly Skilled and Experienced Team 🩺
Our team of surgeons, nurses, and support staff are highly skilled and experienced. They are committed to ensuring that each patient receives personalised care tailored to their unique needs and goals. Our practitioners continuously stay abreast of the latest techniques and advancements in the field, to provide you with the best results.
2. Patient-Centric Approach 🤝
At Centre for Surgery, patient care and satisfaction are at the heart of what we do. We take the time to listen to your concerns, understand your goals, and develop a bespoke treatment plan that aligns with your aspirations. We're not satisfied until you are!
3. Comprehensive Range of Services 🔄
Centre for Surgery offers a wide array of procedures and treatments, allowing you to find the perfect solution for your cosmetic needs under one roof. From non-invasive treatments like lip filler injections to surgical procedures, our comprehensive services cater to a variety of aesthetic goals.
4. Outstanding Reputation and Accreditation ✅
As a clinic that has been inspected and rated as 'Good' by the Care Quality Commission (CQC), our reputation speaks for itself. This rating is a testament to our unwavering commitment to safety, quality, and high standards of care.
5. State-of-the-Art Facilities and Technology 🛠️
Our clinic is equipped with cutting-edge technology and facilities. This ensures that we can offer the latest and most effective treatments available. Our modern and comfortable environment is designed to make your experience as pleasant and rewarding as possible.
6. Transparent and Honest Communication 🗨️
We believe in transparency and honesty. We ensure that all patients are fully informed about what to expect, the potential risks, and the likely outcomes of their chosen procedure. Our goal is to ensure that you feel confident and well-informed at every stage of your journey.
7. Dedicated Aftercare and Support 🤗
Our commitment to you doesn't end when the procedure is over. Centre for Surgery provides thorough aftercare and support to ensure that your recovery is smooth and that you're delighted with the results.
Your Journey to Excellence Begins Here
With a blend of expertise, innovation, patient satisfaction, and comprehensive care, Centre for Surgery stands out as the premier choice for your cosmetic treatment needs. Embark on your journey to a more confident and revitalised you by choosing Centre for Surgery.