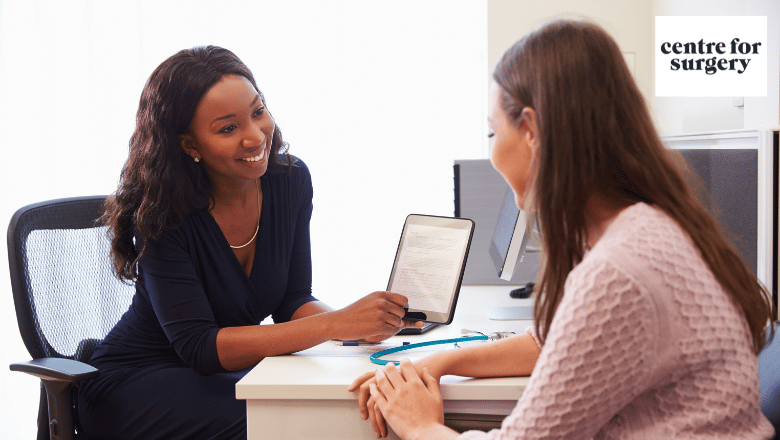 Once your procedure has been booked, there are several steps to follow to ensure you are in the best prepared state for surgery. If your plastic surgeon has requested blood tests or other preoperative investigations, you should have this carried out in good time at least two weeks before surgery. This allows time to address any blood test abnormalities, such as anaemia. If you have a significant medical condition, our nursing team may request an anaesthetic review to ensure you are fit for a general anaesthetic. You may be asked to stop certain medications or adjust the current medications you are taking in advance of surgery. People who smoke are advised to stop smoking at least four weeks before and after surgery. Smoking is associated with a high risk of wound healing complications which could affect the overall outcome of your plastic surgery procedure. Aspirin and medications containing aspirin should be stopped at least ten days before surgery as they are associated with an increased risk of bleeding during and after surgery. Herbal supplements, including vitamin E and fish oils, should also be stopped for the same reason.
Your surgeon and our clinical support team will be in close contact with you before surgery to ensure you are as well-prepared as possible.
Top tips for the best preparation for surgery
Complete the required preoperative documents
Our clinical support team will send you preoperative documentation for you to complete. You should complete these forms at least one week prior to surgery. We will be in contact with you approximately 48 hours before your procedure to advise on your arrival time and remind you about the recommended preoperative fasting protocol. There are certain types of body contouring procedures which will require you to wear a compression garment after surgery to minimise swelling and support the surgical site to optimise healing. We will be able to advise you on the most suitable type of garment, and the garment supplier can advise you on optimum sizing. It is wise to try on your garment in advance of surgery to make sure it fits correctly. It is better to feel on the tighter side. A loose-fitting garment may not provide the appropriate support after surgery.
Follow the recommended preoperative fasting guidelines
Preoperative fasting guidelines require you to avoid food at least six hours before your admission time. Clear fluids can be taken up to 2 hours before your admission time. This includes black tea, black coffee and still water. Milk is considered a food and should not be added to hot beverages. If you take any regular medications, these can still be taken with a sip of water. Chewing gum should be avoided.
Arrive at the facility in good time
We would recommend you arrive at our Baker Street clinic approximately one hour before your surgery time to complete the required preoperative documentation, including your consent form. We recommend you arrange for a friend or family member to drive you to the clinic. It is important to take time to read the consent form thoroughly hence why we ask you to arrive earlier.
You will need a responsible adult to take you home
It is compulsory for a responsible adult to collect you from the facility once you are medically fit for discharge. You must not leave the clinic alone and attempt to walk or drive home yourself. You must also avoid public transport. Your escort must take you home via a car or taxi if you have had a general anaesthetic or intravenous sedation. You will still experience the effects of anaesthesia for the first 24 hours after surgery, and we would advise against making any important legal or financial decisions.
You will need to arrange for an adult caregiver for the first few days after surgery
Many procedures involve a quick recovery period, and you may only require someone to look after you for the first 24 hours after the procedure. More involved surgical procedures, such as abdominoplasty surgery, often require the support of an adult carer for at least 5 to 7 days. Our clinical support team will be able to advise you how long you may need home support, and this is dependent on the type of procedure you are having.
Why do I need to stop smoking before cosmetic surgery?
Smoking can have a significant impact on the healing process after cosmetic surgery, and many surgeons will require patients to stop smoking before and after the surgery. Nicotine in cigarettes and other tobacco products constrict blood vessels, which can reduce blood flow to the surgical site. This can slow down the healing process, increase the risk of complications, and even lead to tissue death.
RELATED: Smokers & Cosmetic Surgery – The Impact of Smoking
Many surgeons will require patients to stop smoking for at least 2 to 4 weeks before and after the surgery, as well as on the day of the surgery. This includes not only cigarettes but also the use of nicotine-containing products such as e-cigarettes, nicotine gum, patches, etc.
It's important to inform your surgeon if you smoke and to follow their recommendations regarding smoking cessation before and after the surgery. Not following the surgeon's recommendations may lead to the cancellation of the surgery and delay the recovery process.
It's also important to note that quitting smoking is beneficial not only for recovery after surgery but also for overall health.
Which medicines should I stop taking before cosmetic surgery?
Before undergoing cosmetic surgery, it's important to inform your surgeon of all medications you are currently taking, including over-the-counter medications, vitamins, and supplements. Some medications may increase the risk of bleeding or may interact with the anaesthesia, and your surgeon may advise you to stop taking them before the surgery.
Here are some examples of medications that may need to be stopped before surgery:
Blood thinners such as aspirin, warfarin, clopidogrel, and heparin may increase the risk of bleeding and should be stopped for a period of time before the surgery.
Anti-inflammatory medications, such as ibuprofen and naproxen, may also increase the risk of bleeding and should be stopped before the surgery.
Herbal supplements, such as ginkgo Biloba, garlic, and ginger, may also increase the risk of bleeding and should be stopped before the surgery.
Vitamin E supplements, which may also increase the risk of bleeding and should be stopped before the surgery.
Certain antidepressants, pain medications, and other medications may interact with the anaesthesia and may need to be temporarily stopped before surgery.
It's important to always consult with the surgeon and follow their instructions regarding the medications that should be stopped before the surgery. It's also important to note that stopping certain medications without the guidance of a medical professional can be harmful, so it's important to communicate with your surgeon and follow their instructions.
Our approach to preoperative preparation at Centre for Surgery
Centre for Surgery is the leading plastic surgery clinic in London, and we pride ourselves on having a proactive approach to preoperative preparation. Being fully prepared for your plastic surgery procedure increases the likelihood of successful outcomes. Patients who are informed about all aspects of their procedure have increased confidence in the postoperative period in managing common symptoms such as bruising and swelling. We recommend reading your consent form in detail to ensure you are familiar with the potential risks and complications of surgery. Our clinical support team are available continuously to answer any questions or concerns you may have before and after your procedure.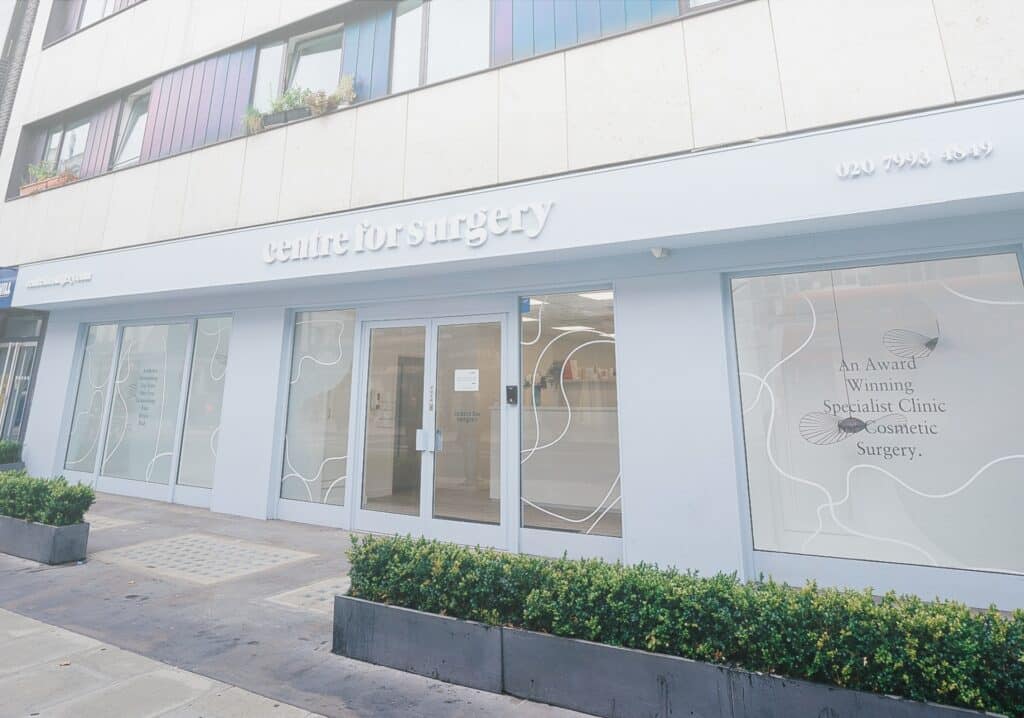 Amazing from start to finish, the communication was the main thing was fully informed and looked after, on the day of my breast augmentation, the staff were fab and made me feel at ease through out the whole process. Thank you so much.
Mohammed Farid
18/11/2021
I've had such a great experience with excellent advice, care and attention and surgical treatment (gynaecomastia) - I can fully endorse the treatment I have received from Centre for Surgery with absolutely no qualms at all. Brilliant in every way - thank you all so much.
Caroline Thorpe
14/11/2021
Very pleased with my whole experience of having a procedure. Was so nervous about getting treatment and i was reassured and felt so comfortable throughout thanks to the amazing nurses. I definitely made the right decision to have breast augmentation at centre for surgery with dr erel.
Melissa Briggs
08/11/2021
So glad I went with centre for surgery, the whole process went very smoothly from the consultations down to the actual day of the procedure. I was so nervous on the day but the whole team put me at ease and I'm happy with my results as I feel a lot more comfortable wearing certain clothes now. My surgeon was Alberto Di Giuseppe who performed a breast Augmentation on me, and I would definitely recommend as he was very clear on what the outcome of the surgery would be and which size would look the best for my frame.
Couldn't be happier with Dr Tillo work,i had my breast surgery one week ago and so happy with the results so far,all the staff are extremely nice and very supportive,i would definitely recommend their services,thank so much
From start to the finish everything was perfect for tummy tuck surgery. All staff is very friendly and the aftercare has been good. The Doctor and the nurse team was fantastic. I'm so happy...result is amazing. Thank you!!!
This was overall a great experience, all the staff at Centre for Surgery were friendly and put me at ease. It is a nerve wracking thing to go through an op but the staff were so nice. Mr Ertan has got a great team around him. On the day of the operation everything went smoothly to plan, there was no delay or holdups, I had another consultation with Mr Ertan who confirmed what was going to be done and that I was still happy to proceed. I was prepped for the procedure, I met with the anaesthetist who again was really nice and put me at ease explaining his role. After the procedure I woke up with the nurse by my side making sure I was OK and checking on me, I was able to stay in the clinic until I was ready to leave and was not rushed at all. I was well looked after from the start to the point when I was discharged. Post operation I was staying at a local hotel it was so close there was no point in even getting a taxi and I was able to walk back where my partner was waiting for me. I was expecting a lot of bruising to both my eyes but there was very little if any by the time the cast came off after 7 days, I am now at the two week post operation point and it is healing well with no outwardly visible bruising or scaring. The next milestone is a checkup at the 6 week point with my surgeon. If you're thinking of having something like this done I would highly recommend getting in touch with Centre for Surgery.
The staff at Centre for Surgery were very kind and accommodating. They answered any questions I had about the procedure and were constantly checking up on me. A special thank you to Christina for all her support throughout.
I would just like to state the quality of care received from the nurses at Centre for Surgery was beyond the highest level. Sophie takes her patient care to another level beyond words. She always puts me at ease. She is there for me even at awkward hours just when I mostly needed reassurance and she is one of the most compassionate nurses I have come across and demonstrates her passion naturally for caring for others. She totally deserves recognition at its finest and thank you for always being there for me. 😍
Add some sections on the edit area of this page