Chin Surgery London UK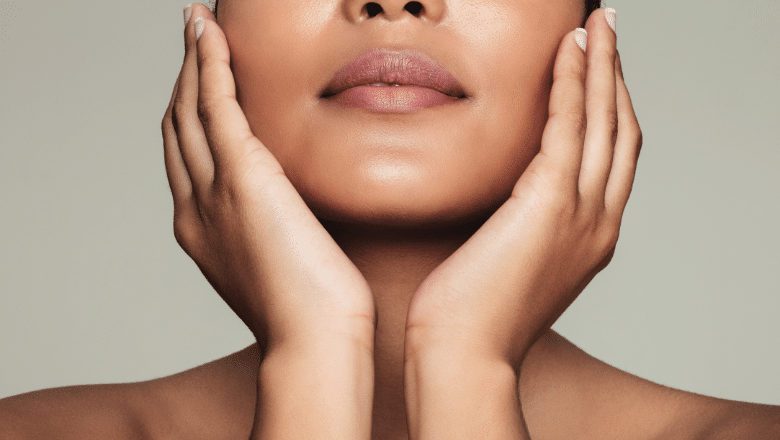 Enhance your facial harmony with tailored chin surgery at Centre for Surgery – a confident new you awaits!
Having a small chin might cause your nose to appear bigger or your lips to seem thinner. On the other hand, if your chin is large, it can overshadow good-looking features like your eyes. In simple terms, the size of your chin can greatly influence the overall balance and appearance of your face.
If you're worried that your chin is either too big or too small, it might be throwing off the balance and attractiveness of your face. Centre for Surgery is a clinic that specialises in facial plastic surgery here in the UK, and our skilled surgeons are experts at examining the proportions of your face. They can then design a surgical procedure that's made just for you, ensuring that your chin complements your other features perfectly.
RELATED: Male Chin Surgery
So why not book a one-on-one consultation at Centre for Surgery? During this private meeting, we'll discuss all the options available for chin surgery, tailored to your specific needs and preferences. This is the perfect opportunity for you to ask any questions and find out how we can help you achieve the look you want.
What is Chin Surgery?
The shape and positioning of the chin have a significant impact on how your face looks. Having a chin that is well-shaped and properly proportioned can be seen as a sign of youthfulness and femininity. But sometimes, a chin might be too noticeable, too wide, too narrow, or simply too big or too small. Any of these issues can affect the overall appearance of your face.
RELATED: Solutions for a Receding Chin
Thankfully, with chin surgery, these problems can be easily fixed. Using modern surgical techniques, our surgeons in the UK can work with you to create a chin that fits perfectly with the rest of your face's features. This means they can make adjustments to your chin's shape, size, and position so that it looks just right.
Chin Augmentation
Chin augmentation, also known as mentoplasty, is a surgical procedure that increases the projection and size of the chin using implants or bone reshaping. It's often performed to enhance a weak or recessed chin, adding definition and creating a more pronounced jawline. This procedure can have a significant impact on the overall balance of facial features, particularly in creating a more attractive profile.
Chin Reduction
Chin reduction, or reduction genioplasty, is the opposite of chin augmentation. It's aimed at reducing the size of a prominent or large chin by shaving and reshaping the bone. The goal is to create a more proportionate and feminine facial appearance by making the chin smaller, narrower, or less pointy. This surgery can dramatically change the overall facial harmony, especially when combined with other facial contouring procedures.
The goal here is to ensure that your chin is in complete harmony with the other parts of your face. This way, it won't stand out for the wrong reasons, but instead will complement your other features, helping you look your best. Whether you feel that your chin is too prominent or not noticeable enough, our skilled surgeons can provide you with a tailored solution to achieve the appearance you desire.
Benefits of Chin Surgery
Chin Surgery is a well-liked procedure in the UK, and it's easy to understand why so many people choose to have it done. By undergoing this surgery, you can make a substantial improvement to the appearance of your face. Here are some of the key benefits that you can enjoy with chin surgery:
Enhanced Jawline Contours: The surgery can help in shaping the jaw area, making it more defined and appealing. If your jaw lacks definition or if the contours are uneven, chin surgery can create a more chiselled and attractive look.
Improvement to the Overall Appearance of the Face: Beyond just the chin and jaw area, this surgery can improve the general look of your face. By ensuring that the chin is proportionate with other features, it brings a sense of balance and harmony, making your face more pleasing to the eye.
A More Youthful Look: As we age, our chin and jaw area can lose its shape and firmness. Chin surgery can reverse these signs of ageing by lifting and tightening the area, giving you a fresher, rejuvenated appearance.
Remodelling the Contours of the Face: If you're not happy with the natural shape of your face, chin surgery offers a chance to remodel it. By altering the contours of the chin, you can change the overall profile of your face, creating a look that's uniquely you and enhances your natural beauty.
Whether you're looking for a subtle change or a more dramatic makeover, chin surgery offers a variety of ways to achieve the appearance that you desire. It's a chance to bring out the best in your features, adding confidence and elegance to your look.
How is Chin Surgery carried out?
Chin Surgery is a delicate and tailored procedure that can be performed in various ways, depending on the specific goals of the patient, whether it's chin augmentation or reduction. Here's a general overview of how chin surgery is typically performed:
Making an Incision: The surgery begins with an incision, which is usually made either inside the mouth or under the chin. The exact location is chosen so that any scar will blend naturally with the skin's creases, making it less noticeable.
Reaching the Mandibular Bone: After the incision is made, the surgeon will carefully work their way to the mandibular bone (the lower jawbone). This is the main area that will be remodelled.
Remodelling the Bone and Surrounding Tissues: Depending on your particular needs, the surgeon might reshape the mandibular bone by either removing some of the bone or adding to it (for example, through implants) to achieve the desired chin shape. They might also adjust the surrounding tissues, including muscles and fat, to create a more harmonious and attractive contour for the chin.
Careful Modifications: Because the mandibular area is highly visible, even small changes can make a significant difference in how your face looks. That's why precision and careful planning are essential to the success of the surgery.
Choosing the Right Surgeon: The complexity of this procedure means that selecting an experienced and skilled plastic surgeon is crucial. Your surgeon's expertise will be key to achieving the look you want and ensuring that the surgery goes smoothly. In the UK, many surgeons specialize in facial surgery, so it's important to find someone who has the right qualifications and a track record of success in chin surgery.
Recovery after Chin Surgery
Recovery after chin surgery in the UK is a crucial phase and varies depending on the specific procedure you've undergone, such as chin augmentation or chin reduction, and your personal situation. Here's a general guide to what you might expect during your recovery:
Recovery Time:

Chin Augmentation: This can take around two to four weeks to recover from, depending on how complex the surgery was.
Chin Reduction: This might have a slightly shorter recovery period, but again, it depends on the individual procedure and your own personal characteristics.

Resuming Daily Activities: Some people might feel ready to go back to their everyday routine within a week after surgery, while others might need more time to rest and heal.
Guidelines for a Smooth Recovery: To help your recovery go as smoothly as possible and to reduce the risk of complications, here are some general rules you should follow:

Avoid Smoking: Smoking can lead to complications like skin necrosis or delayed wound healing, so it's best to avoid it during your recovery.
Gradually Return to Solid Foods: Start with a liquid diet and then slowly reintroduce more solid foods, being gentle with yourself and not putting too much pressure on the area at first.
Avoid Strenuous Activities: For the first two weeks after surgery, it's wise to stay away from heavy exercise or other activities that might put strain on the healing area.
Regular Check-ins with Your Surgeon: Make sure to keep up with post-op consultations and follow your surgeon's specific advice, as they will know exactly what's best for your individual situation.

Personalised Care: Remember, everyone's recovery process will be different, so it's essential to follow the personalised care plan provided by your surgeon. They will be able to guide you on the exact timings and any special considerations based on your surgery and personal health.
Chin Surgery London Costs - How much does chin tuck cost in London UK? Prices & Fees
The price for chin surgery, often referred to as genioplasty, in London, UK, is not a fixed figure. It can fluctuate based on various factors and individual needs. Here's a breakdown of what you might expect and why a personal consultation is essential:
Type of Procedure: Whether you need chin augmentation, reduction, or another form of adjustment can significantly affect the cost.
Desired Results: Your specific goals and the complexity of achieving those results will influence the overall price.
Time Required in Theatre: The length of time the procedure takes will affect the cost, as longer surgeries generally involve more resources and therefore cost more.
Breakdown of Costs: Your total bill for chin surgery will typically include several different charges:

Surgeon's Fee: This is the fee for the surgeon's expertise and time.
Anaesthetist Fee: The cost for the anaesthesia provided during the procedure.
Facility Fees: These cover the expenses for using the surgical facility, including any equipment or staff required.
Surgical Aftercare & Support: Post-operative care is crucial for a successful recovery and is generally included in the total cost.

Consultation: Since the cost is so dependent on individual factors, a detailed facial consultation with a specialist plastic surgeon at Centre for Surgery in London is necessary. During this consultation, they will:

Examine your facial features closely
Understand any specific medical history concerns
Discuss your desired outcome
Provide you with an accurate and personalised quote for your chin surgery.
The benefit of this personalised consultation is that it ensures the quote you receive is tailored to your unique needs and desired results, with no hidden surprises.
Chin Surgery at Centre for Surgery
At Centre for Surgery in London, UK, we believe that every individual is unique, and so should be their journey towards facial perfection. Whether you're looking to enhance, reduce, or reshape your chin, our expert team is here to provide personalised solutions tailored to your specific needs.
Why Choose Centre for Surgery for Chin Surgery?
Specialised Expertise: Our surgeons are highly skilled professionals with extensive experience in facial plastic surgery. Their knowledge and hands-on experience in chin augmentation and reduction mean you're in the most capable hands.
State-of-the-Art Facilities: We utilise cutting-edge technology and modern surgical techniques to ensure that your procedure is performed with precision and care. Our facilities are designed with your comfort and safety in mind, offering a serene and welcoming environment.
Personalised Approach: We understand that chin surgery is not a one-size-fits-all solution. That's why we offer one-on-one consultations to understand your aesthetic goals and provide a treatment plan that's uniquely yours.
Comprehensive Care: From your initial consultation through to post-operative aftercare, we are committed to supporting you at every step of your journey. Our patient-centric approach ensures that you receive the necessary care and attention for a smooth recovery.
Transparent Pricing: With Centre for Surgery, there are no hidden fees. We provide a detailed breakdown of costs, including surgeon's fee, anaesthetist fee, facility fees, and surgical aftercare, so you know exactly what to expect.
Exceptional Results: We take pride in our ability to deliver results that not only meet but exceed expectations. Our before-and-after gallery showcases our commitment to achieving natural-looking, harmonious results that enhance your overall facial appearance.
Trust and Integrity: We believe in building relationships based on trust. Our team adheres to the highest ethical standards, ensuring that you receive honest advice and the best possible care.
Book Your Consultation Today
If you're considering chin surgery in London, Centre for Surgery is here to guide you through the process. Our team of dedicated specialists at our Baker Street clinic will work closely with you to craft a solution that aligns with your goals and brings out the best in your features.
Contact us today on 0207 993 4849 to book your one-on-one consultation. Let's begin the journey to a more confident you, with the perfect chin to complement your beautiful face. Your satisfaction is our success, and we look forward to being part of your transformative experience.