Pyogenic Granuloma Removal London & UK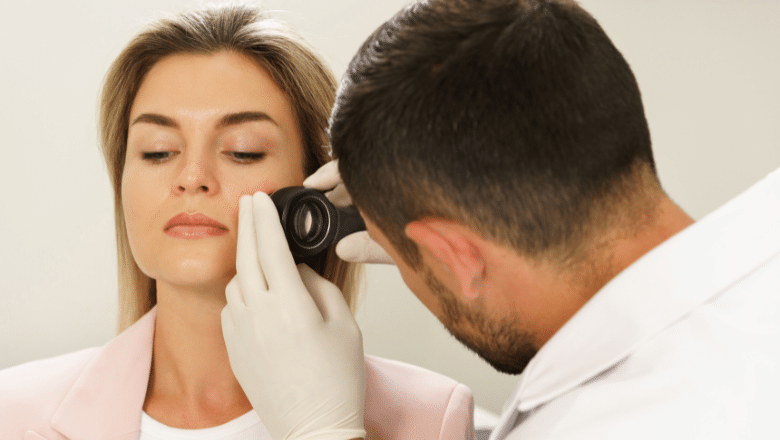 Imagine suddenly spotting a bright red lump on your skin that resembles a raspberry. It might give you a little shock, but don't worry, it's most likely a harmless growth called a pyogenic granuloma. Although it doesn't pose any health risks, this little red bump can become quite a nuisance, especially if it's in a visible area, or if it's prone to bleeding.
RELATED: Skin Lesion Removal
You might be wishing you could just get rid of it, and the good news is that you can! At Centre for Surgery, we have a team of highly skilled doctors who can remove your pyogenic granuloma. What's even better is that you won't have to jump through any hoops to get this sorted. You can skip the hassle of getting a referral from your general practitioner (GP) and come straight to us.
Our doctors at Centre for Surgery are experts in their field. They have years of experience and have successfully handled countless cases like yours. They'll make sure you're comfortable and informed every step of the way. So, if you've got a bothersome pyogenic granuloma that you want to get rid of, don't hesitate to reach out to us. We're here to help.
What is a Pyogenic Granuloma?
A pyogenic granuloma is a non-cancerous, harmless growth that usually appears as a collection of blood vessels. While it isn't harmful, it can be quite bothersome due to its size, location, and the potential to bleed. In addition, it can be a cause of cosmetic concern for many.
This kind of growth can occur in anyone, but it's more commonly observed in children, adolescents, and pregnant women. While it can sprout on any part of the body, the most common locations are the hands, fingers, arms, back, chest, neck, and face.
The exact cause of pyogenic granulomas is still somewhat of a mystery, but they're often associated with skin lesions, scratches, cuts, or insect bites. They have a rapid growth rate and can pop up quite unexpectedly. In pregnant women, hormonal changes taking place in the body are often linked to the development of these growths.
Pyogenic granulomas are benign and usually don't require treatment, particularly if they're small. In some cases, they may disappear on their own. However, for larger growths, you might choose to have them removed for aesthetic reasons or if they're causing discomfort.
The Pyogenic Granuloma Removal Procedure
At Centre for Surgery, we believe that any medical procedure, no matter how minor, should be worry-free and as comfortable as possible for our patients. If you're dealing with a pyogenic granuloma, our experienced doctors are ready to assist you.
Our first step is to invite you for an in-depth consultation at our Baker Street clinic. Here, one of our doctors will conduct a thorough physical examination of your pyogenic granuloma, and also take a detailed medical history. Based on this assessment, if removal is deemed necessary, we'll schedule an appointment for the procedure.
If you're pregnant, the advice may be a little different. Since pyogenic granulomas often result from hormonal changes during pregnancy, we may suggest waiting until after your pregnancy to see if the granuloma disappears on its own.
We aim to make the removal procedure as pain-free as possible. Your doctor will administer a local anaesthetic. You might feel a small sting at the start, but after that, you should feel no discomfort at all. Depending on the size and complexity of your granuloma, it'll likely be surgically removed and stitched up. This procedure usually takes about 20 to 30 minutes.
After the procedure, we'll guide you on scar care to ensure proper healing and minimal visibility of the scar. The great news is that the removal of a pyogenic granuloma involves minimal downtime. You can usually return to work and your regular activities immediately after your procedure. However, your doctor might advise you to avoid heavy exercise for about a week to prevent any potential re-injury to the treated area.
Pyogenic Granuloma Removal Recovery and Aftercare
Recovering from pyogenic granuloma removal is generally quick and uncomplicated, but as with any medical procedure, proper aftercare is essential to prevent complications and ensure the best possible healing outcome. Here are some guidelines:
Wound Care: After the procedure, the wound will be bandaged. You should keep this bandage clean and dry. Typically, you can remove the bandage and gently wash the area after 24 to 48 hours, depending on your doctor's instructions.
Pain Management: You may experience some discomfort or mild pain after the local anaesthetic wears off. Over-the-counter pain medication, such as paracetamol, can usually manage this effectively.
Avoid Strenuous Activity: You should avoid strenuous exercise or heavy lifting for about a week after the procedure to avoid disturbing the wound and allow it to heal properly.
Watch for Signs of Infection: While infections are rare, it's important to keep an eye out for any signs, such as increased redness, swelling, warmth, or pus. If you notice any of these or if you develop a fever, you should contact your doctor immediately.
Scar Management: Once the wound has healed, there may be a scar. Your doctor will give you instructions on how to minimise scarring. This may include massaging the area with a moisturising cream, using silicone sheets or gels, and protecting the area from the sun.
Follow-up Appointment: You'll likely have a follow-up appointment to check on the healing process and to remove any stitches if they were used.
Remember, each person's healing process can vary, so it's important to follow the specific aftercare instructions given by your doctor at the Centre for Surgery. They're designed to ensure your comfort and speedy recovery.
FAQs
Is pyogenic granuloma removal permanent?

The effects of pyogenic granuloma removal are generally long-lasting. If the granuloma is entirely removed during the surgical procedure, it significantly reduces the chances of it recurring in the same spot. However, it's worth noting that this doesn't prevent new granulomas from appearing in other areas of the body.

Pyogenic granulomas can sometimes grow back if they weren't fully removed during the initial procedure, but this isn't common when the procedure is performed thoroughly. If a pyogenic granuloma does recur, additional treatment may be required.

The best way to ensure lasting results from pyogenic granuloma removal is to have the procedure carried out by a highly skilled and experienced surgeon, like those at the Centre for Surgery. They will take the utmost care to fully remove the granuloma, minimising the likelihood of recurrence in the same area.

How much does pyogenic granuloma removal cost?

The exact price of pyogenic granuloma removal can vary greatly, depending on several factors related to your individual case. These include the size, location, and number of granulomas, as well as the specific surgical technique required for effective removal.

It's not possible to provide an accurate cost estimate without a thorough examination and consultation with a doctor. During this consultation, the doctor will assess your situation, discuss your options, and determine the best course of action for you. After this assessment, you'll be given a detailed quote that reflects the complexity of your specific procedure.

Here at the Centre for Surgery, we believe in transparency and clarity when it comes to costs. You won't find any hidden charges, and we'll explain all aspects of your treatment and its associated costs during your consultation. This will allow you to make a fully informed decision about proceeding with the procedure.