O Shot London & UK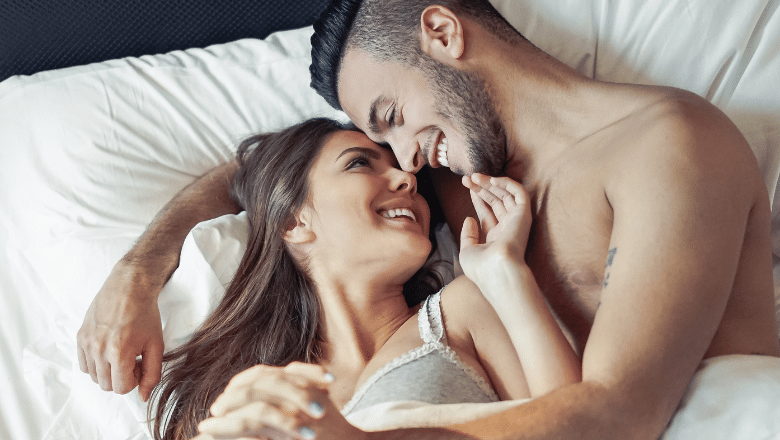 Revitalise your intimate experiences and boost your sexual wellness with the innovative O-Shot treatment, designed to enhance arousal, sensitivity, and overall satisfaction
The "O shot", also known as an orgasm shot, is suitable for women who are struggling with a range of vaginal issues such as painful sexual intercourse, inability to orgasm, reduced sensation, urinary incontinence and weakness of the vaginal walls. Many women often suffer in silence or may not be taken seriously when discussing their symptoms with medical providers. The O shot treatment has significantly helped to highlight the importance of vaginal well-being and the significant proportion of women in the UK who experience various vaginal problems. Quality of life and even intimate relationships can be significantly affected. Many choose to combine the non-surgical O shot with a G spot injection or 'G shot' for short to achieve enhanced vaginal sensitivity.
RELATED: G Spot Injection (G Shot)
Many vaginal issues are much more common than officially reported, especially for women who may have given birth or are going through menopause. Centre for Surgery is renowned as a centre for both cosmetic and functional gynaecology to bring patients clinically effective non-surgical treatments to treat a wide range of different vaginal concerns. Although treatments such as the O shot may not address every vaginal issue, the treatment has helped a large number of women to develop a significant boost in self-confidence and emotional well-being.
O Shot Specialist - Dr Paraskevi Dimitriadi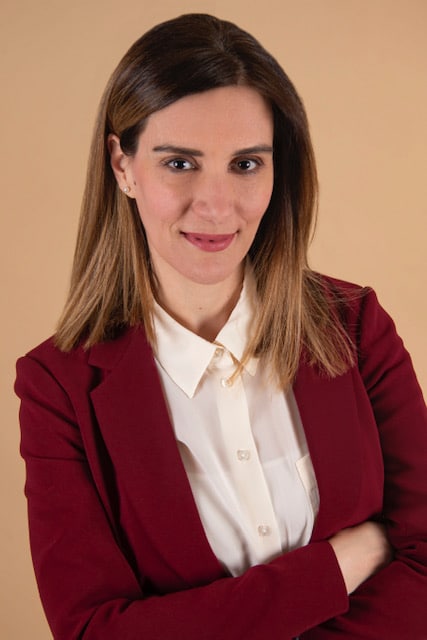 Dr Paraskevi Dimitriadi
is a specialist cosmetic gynaecologist and has trained at some of the world's leading hospitals in all aspects of gynaecology. She takes an active interest in research into aesthetic gynaecology and lectures nationally and internationally on various topics in aesthetic gynaecology. She is a full member of the 
European Society of Aesthetic Gynaecology
 (ESAG).
As a female gynaecologist, Dr Dimitriadi understands her patient's most delicate needs and preferences,  which allows her to create a personalised and bespoke treatment plan to meet the patient's goals. She is regarded as one of the top gynaecologists in London by her peers and brings years of experience to each and every treatment and procedure she performs. Dr Dimitriadi brings together her expertise across both surgical and non-surgical gynaecological treatments – unrivalled in London and exclusive to Centre for Surgery.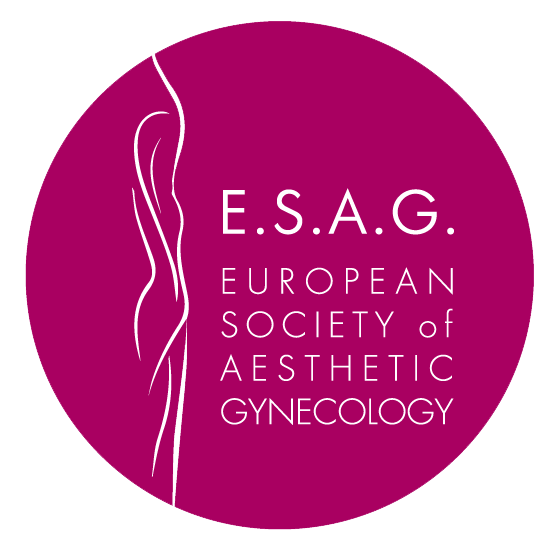 Dr Dimitriadi is known for her caring, patient-centred approach, supporting all her patients, and always striving to optimise patient outcomes at stages of the patient journey.
What is the O shot?
Many patients may have heard of what a vampire facial involves. This treatment often involves platelet-rich plasma or platelet-rich fibrin being injected into targeted areas of the face aided by microneedling. The treatment uses plasma and/or fibrin extracted from the blood via a specialised process. The treatment is designed to boost collagen levels in the skin and promote the formation of newer and healthy skin cells for the effective renewal of aged skin. The O shot is a specialised regenerative medical treatment specially designed for vaginal rejuvenation.
The treatment involves using your own plasma and/ or fibrin. The o shot involves the injection of a plasma or fibrin preparation into the labia and/or clitoris to enhance vaginal sensation, making sexual intercourse more satisfying and a greater ability to achieve orgasm.
Dr Dimitriadi is able to inject other areas of the vagina with the oh shot into target areas such as the urethral opening or the vaginal walls.
What does the O shot procedure involve?
The O shot is a straightforward treatment to carry out and takes no more than one hour to perform. Most of the time taken for the procedure involves extracting plasma or fibrin from your blood with a simple blood collection procedure. Injecting the targeted areas of the clitoris, labia or vagina takes approximately 5 to 10 minutes to carry out. Dr Dimitriadi will first take a detailed medical history, including any treatments you may have had before, and discuss your desired treatment goals.
A topical anaesthetic is first applied to the areas to be injected, and 45 minutes will be allowed for the numbing cream to take effect. A small blood sample will be withdrawn from your arm exactly as with a standard blood test. The blood will then be placed in a centrifuge and takes 15 minutes to be processed. Plasma or fibre in is then extracted from the centrifuged blood. The plasma or fibre and injection is carefully injected into the clitoris, labia and G spot and is designed to improve vaginal sensation and treat vaginal dryness. This will help to relieve pain associated with sexual intercourse.
The treatment is very comfortable as the local anaesthetic will make any injections tolerable so that most patients do not report any discomfort at all. In some cases, injection into the clitoris may be mildly sensitive, although you can expect to feel a light pressure sensation during the injection part of the treatment. The injections take no more than 10 minutes to carry out.
Is there any downtime after an o shot injection?
After an O shot treatment, there is no downtime, which means you can return to your normal daily activities immediately. The area that has been injected may feel numb for up to a few hours after treatment. It is normal to experience very mild spotting for up to 12 hours after the treatment, and this is also normal. Sexual intercourse should be avoided for five days after treatment. After this time, it is safe to restart all sexual activity. Injections of plasma and fibre are designed to stimulate the production of new collagen and induce regenerative effects in the treated areas. It will take approximately 6 to 8 weeks for a significant improvement to be appreciated. Best results are achieved after having a second O shot treatment
How much does an o shot cost?
The cost of an O shot will be determined by the areas to be injected. Plasma or fibrin vaginal treatments form the basis of the O shot and cost £1200 per treatment. The treatment protocol consists of two treatments based approximately two months apart. Yearly maintenance treatments are then recommended to maintain the results of treatment.
Where to get the O shot in London?
Centre for Surgery is a leading cosmetic gynaecology clinic in London, and our gynaecologists are considered some of the best in the UK. Booking a consultation for the O=shot couldn't be simpler call us today on 020 7993 4849 or complete the contact form below.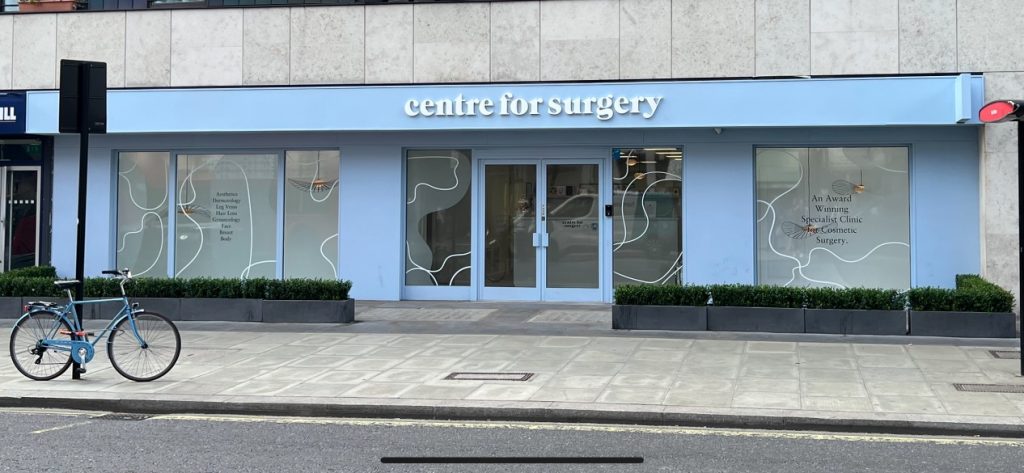 Amazing from start to finish, the communication was the main thing was fully informed and looked after, on the day of my breast augmentation, the staff were fab and made me feel at ease through out the whole process. Thank you so much.
Mohammed Farid
18/11/2021
I've had such a great experience with excellent advice, care and attention and surgical treatment (gynaecomastia) - I can fully endorse the treatment I have received from Centre for Surgery with absolutely no qualms at all. Brilliant in every way - thank you all so much.
Caroline Thorpe
14/11/2021
Very pleased with my whole experience of having a procedure. Was so nervous about getting treatment and i was reassured and felt so comfortable throughout thanks to the amazing nurses. I definitely made the right decision to have breast augmentation at centre for surgery with dr erel.
Melissa Briggs
08/11/2021
So glad I went with centre for surgery, the whole process went very smoothly from the consultations down to the actual day of the procedure. I was so nervous on the day but the whole team put me at ease and I'm happy with my results as I feel a lot more comfortable wearing certain clothes now. My surgeon was Alberto Di Giuseppe who performed a breast Augmentation on me, and I would definitely recommend as he was very clear on what the outcome of the surgery would be and which size would look the best for my frame.
Couldn't be happier with Dr Tillo work,i had my breast surgery one week ago and so happy with the results so far,all the staff are extremely nice and very supportive,i would definitely recommend their services,thank so much
From start to the finish everything was perfect for tummy tuck surgery. All staff is very friendly and the aftercare has been good. The Doctor and the nurse team was fantastic. I'm so happy...result is amazing. Thank you!!!
This was overall a great experience, all the staff at Centre for Surgery were friendly and put me at ease. It is a nerve wracking thing to go through an op but the staff were so nice. Mr Ertan has got a great team around him. On the day of the operation everything went smoothly to plan, there was no delay or holdups, I had another consultation with Mr Ertan who confirmed what was going to be done and that I was still happy to proceed. I was prepped for the procedure, I met with the anaesthetist who again was really nice and put me at ease explaining his role. After the procedure I woke up with the nurse by my side making sure I was OK and checking on me, I was able to stay in the clinic until I was ready to leave and was not rushed at all. I was well looked after from the start to the point when I was discharged. Post operation I was staying at a local hotel it was so close there was no point in even getting a taxi and I was able to walk back where my partner was waiting for me. I was expecting a lot of bruising to both my eyes but there was very little if any by the time the cast came off after 7 days, I am now at the two week post operation point and it is healing well with no outwardly visible bruising or scaring. The next milestone is a checkup at the 6 week point with my surgeon. If you're thinking of having something like this done I would highly recommend getting in touch with Centre for Surgery.
The staff at Centre for Surgery were very kind and accommodating. They answered any questions I had about the procedure and were constantly checking up on me. A special thank you to Christina for all her support throughout.
I would just like to state the quality of care received from the nurses at Centre for Surgery was beyond the highest level. Sophie takes her patient care to another level beyond words. She always puts me at ease. She is there for me even at awkward hours just when I mostly needed reassurance and she is one of the most compassionate nurses I have come across and demonstrates her passion naturally for caring for others. She totally deserves recognition at its finest and thank you for always being there for me. 😍