Lip fillers London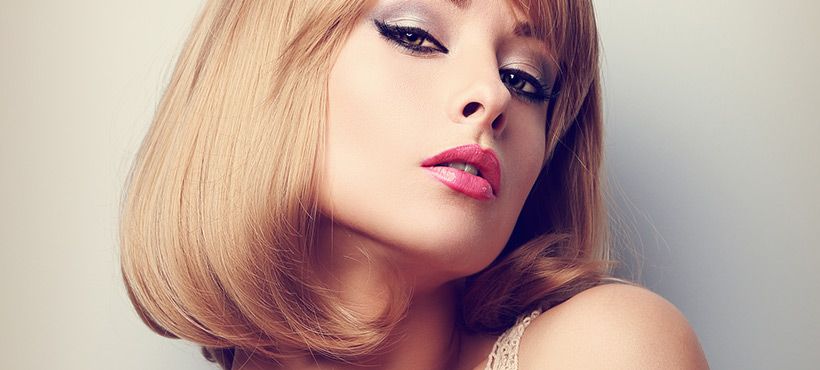 Lip fillers also known as lip augmentation and lip enhancement is a commonly performed procedure at Centre for Surgery in London for enhancing fullness to lips that are thin, and optimisation of the lip contour to make the lips in harmony with surrounding structures. Fine wrinkles around the mouth can also be improved with expert placement of lip filler. Lip filler injections are most commonly performed using hyaluronic acid dermal filler of the Juvederm brand, the premium brand of lip filler.  Whilst lip fillers are excellent for volumising the lips, lip lift is ideal for altering the shape of the upper lip and width of the lips. 
Lip injections using HA lip filler can maintain enhanced volume of the lips for many months. Although permanent options for lip augmentation are available using lip implants, lip fillers remain the most safe and effective means of enhancing the volume of the lips. 
About
Ageing can often have a negative effect on the look and size of the lips. Lips may decrease in size, or appear more droopy or flat. Because the skin on your lips is so thin, they become damaged easier, particularly by elements such as the sun and wind. These factors can result in lips that age your appearance. To remedy this, Centre for Surgery offers dermal fillers.
If you consider your lips to be too thin, you may wish to enhance them with dermal fillers. This is a type of lip enhancement which involves plumping injections. This will give the lips extra definition, as well as see a reduction in lines around the mouth. These injections will last around six months.
Candidates
All patients should be in good health and have realistic expectations about what can be achieved with dermal fillers
We do not treat patients below the age of 18 years of age.
Healing is better if patients refrain from or quit smoking.
The lip enhancement procedure is performed purely for cosmetic purposes, to help improve one's image and self-esteem.
Lip fillers procedure
Getting lip fillers is a short and simple process. As it is a non-surgical procedure, it results in no downtime.
Dermal fillers involve injecting fine needles into your lips. Using thin needles means there is less trauma at the injection site.
The lip fillers will result in you having lips that have increased volume, more definition and contouring. You will also notice fewer lines surrounding the lips, resulting in a more youthful looking face.
After the injections, you may notice some bruising, swelling, redness and tenderness. This can be reduced by applying ice to the area. You will not be allowed to apply any cosmetics, such as lipstick, to your lips directly after the procedure.
Most people will be able to return to work straight after having dermal fillers.
While the results of the dermal fillers will be noticeable once the swelling goes down, the lips will reduce in size over time. After about six months, you will require more lip fillers if you want to maintain the same size of your lips.
Recovery
As this is not a surgical procedure, there is no downtime for lip fillers. In some rare cases, you may notice bruising or swelling after the injections, but this will fade with time.
Lip fillers before and after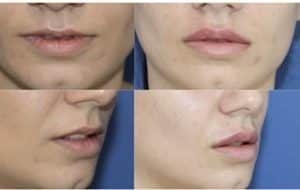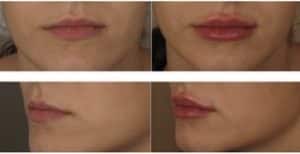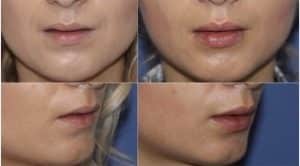 How to find us
Centre for Surgery is located at 106 Crawford Street in Marylebone. Crawford Street is just off Baker Street. We are easily accessible by all major bus routes that pass through Baker Street as well as Baker Street underground station.
From the tube station, we are just a 5 minute walk southwards down Baker Street followed by a right turn onto Crawford Street. The clinic is about 200 yards on the left.
There is ample local pay & display parking in the surrounding area and an NCP car park is located further west along Crawford Street. Our local residential parking zone is the City of Westminster.
Address: 106 Crawford Street, Marylebone, London, W1H 2HY