The world of beauty keeps switching things up. A little while ago, everyone was mad about striking cat eyes, but now the big thing is having luscious, full lips. Loads of famous people and those who are big hits on social media have really made this trend take off. This has shaken up the beauty business and now there's all sorts of lip products like liners, plumpers and fillers. Kylie Jenner and other celebs have really helped in making people more comfortable with the idea of getting fillers to spruce up their looks. Like any beauty treatment, how you look after yourself afterwards really matters. In this article, we've got loads of top tips on how to care for your lips after getting lip filler injections, so they heal nicely and look naturally gorgeous.
Lip fillers, which are sometimes called lip injections, give your lips that plump, cushiony and totally kissable look. Some folks might go for treatments to smooth out wrinkles for a similar look – which is known as a lip flip – but that's not the same as getting lip fillers.
Getting your lips to look lovely and full is a pretty quick job. It's not a big operation, so it's done in a jiffy. The thing is, it doesn't last forever. It's what you'd call semi-permanent, so you might need a top-up every now and then, maybe every 12-18 months, to keep your lips looking perky.
After you've had it done, it's pretty normal for your lips to be a bit swollen and tender for a few days. But don't worry, if you take good care of them, they'll be in tip-top shape in no time. It's super important to follow the lip filler aftercare advice so that your lips heal up fast and you can be out and about showing off your fabulous new smackers.
What Issues Can Lip Fillers Sort Out?
Thanks to the nifty developments in lip fillers, you can get your dream lips without having to go through proper surgery. These fillers, which are a special kind of skin booster, get injected into your lips and they work wonders! They can make your lips look brilliant by sprucing up their:
Shape: If your lips are a bit wonky or you just fancy a different look, lip fillers can help make them the shape you're after.
Structure: Sometimes lips can look a bit flat or not very defined. Lip fillers can give them a bit more of a solid look, so they really stand out nicely.
Volume: Want a fuller pout? No worries – lip fillers can plump them up a treat!
The cracking thing about lip fillers is that the results don't vanish overnight. You can expect your fabulous new lips to look great for around twelve to eighteen months. So, you'll have loads of time to rock your brilliant new pout!
RELATED: Permanent Lip Fillers – Why You Should Avoid Them
Things to Do and Not Do after Lip Filler Treatment
After you've had your lip fillers done, it's super important to follow some advice to make sure everything turns out just peachy. Here's a simple list of dos and don'ts for looking after your lips after the fillers:
Dos – Stuff to DO after Lip Fillers:
Chill Them: Pop an ice pack on the areas where you had the injections a couple of times a day. This will help take down any puffiness.
Be Gentle with Your Gnashers: When brushing your teeth, be as gentle as a whisper so you don't knock your lips.
Take Some Painkillers if Needed: If you're feeling a bit sore, it's okay to take some normal painkillers you'd find in the shops.
Drink Up: Make sure you sip on lots of water and keep those fluids coming to stay hydrated.
Eat Your Greens (and Reds and Yellows): Fill your plate with loads of fruits and veggies to keep healthy.
Sleep Like a Lazy Deckchair: Prop yourself up with a few pillows and sleep on your back so you don't squish your lips.
Shield Yourself from the Sun: If you're heading outside, slap on some sunscreen and wear a hat or something to protect your lips.
Don'ts – Stuff to AVOID after Lip Fillers:
No Smoking or Vaping: Give your lips a break from puffing away on cigarettes or vapes.
Say No to Booze: Steer clear of alcohol just after your treatment.
Stay Grounded: Best not to fly as the air pressure in planes could make any bruising or swelling worse.
Avoid Getting Toasty: Skip things like saunas, hot tubs, and lying in the sun as heat isn't great for your healing lips.
No Big Smooches: Don't go in for any wild kissing or making fish faces for a bit.
Skip the Salt and Spice: Don't eat stuff that's super salty or spicy as it could irritate your lips.
No Picking or Scratching: Leave the areas around your lips alone. Don't scratch or pick at them.
Take it Easy: Hold off on doing any hardcore exercise for a day or two.
Skip the Lippy: Don't use lipstick or lip balm for at least the first 24 hours.
Don't Sip with a Straw: Avoid using straws for drinks.
Avoid Tough Foods: Don't eat foods that need loads of chewing.
Stick to these tips and your lips should be looking fabulous in no time!
Get to the Doctor Pronto if:
If you pick a good expert to do your lip fillers and you follow all the aftercare advice, everything should go swimmingly. It's normal to have a bit of puffiness and redness, but it's really, really important to hotfoot it to the doctor if any of these things happen:
Significant Bruising or Swelling
It's usual to have a bit of swelling and maybe some small bruises, but if you suddenly look like a pufferfish or if the swelling doesn't go down after a week, it's time to get to the doctor, and fast. Some folks might have allergies to the stuff they use in fillers, so you need a doc to check it out.
Vascular Occlusion
This sounds like a mouthful but stick with me. Vascular occlusion happens if the filler gets into a blood vessel or super close to one. This can mean that blood can't get through properly, which can cause the skin around it to pack up because it's not getting any blood. Look out for your skin changing colour, white spots or blotchy patches. If you spot any of these, get to the doctor straight away.
Cold Sores
Before you have your treatment, the doctor will usually ask if you get cold sores. The thing is, having lip fillers can make cold sores pop up. But don't panic, as they can be treated with antiviral medicines. If you start getting cold sores after having your fillers, pick up the phone and call your doctor sharpish.
Remember, it's always best to play it safe. If something doesn't seem right, don't hang about. Get some medical advice to make sure everything's okay.
Lip Filler Post-Treatment Care: In-Depth Questions & Answers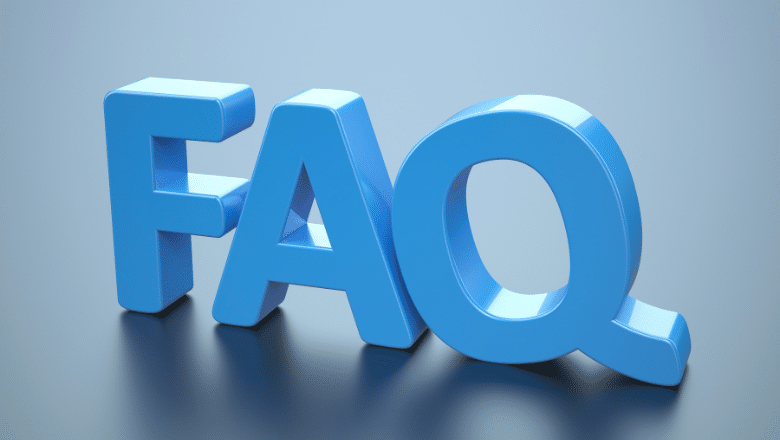 Is it permissible to consume food following lip injections?
It is prudent to abstain from eating until the anaesthetic effect has completely waned. In the initial 24-48 hours post-treatment, it is advisable to sidestep foods that necessitate strenuous chewing. Opting for softer alternatives such as smoothies and cereals is a more judicious approach during this period.
Is it advisable to apply lipstick post lip filler treatment?
Whilst there is no specific medical contraindication to applying lipstick, it is important to note that your lips will be exceptionally delicate and sensitive during the initial 24 hours following the treatment. Consequently, it is advised to refrain from applying lipstick during this time frame to avoid any potential irritation or disturbance to the treated area.
Is it feasible to sleep on one's side following the administration of lip fillers?
Sleeping on one's side is feasible; however, it is optimal to sleep in a supine position (on your back) for a period of 24 to 48 hours subsequent to the procedure. This is to ensure that no undue pressure is exerted on the lips, which could potentially affect the distribution of the filler and the final aesthetic outcome. Employing pillows to keep your head elevated and maintain a back-sleeping position can be beneficial in achieving the desired results and preventing any complications.
Is it advisable to apply products on the lips following lip filler treatment?
In the aftermath of receiving lip fillers, it is prudent to place a cold compress on your lips for a duration of 10 minutes, repeating this 2-3 times daily to alleviate swelling. Nonetheless, it is imperative to refrain from applying lipsticks, lip balms, or any other lip-related products for at least 24 hours post-treatment. The overarching objective following the procedure is to sidestep any undue strain or compression on the lips to thwart the creation of irregularities or protrusions, which could culminate in lip disparity or other undesired outcomes.
Does an increase in water consumption aid lip fillers?
Lip fillers predominantly utilise hyaluronic acid, a substance that is naturally present in the human body, although alternative filler materials can also be used. Hyaluronic acid imparts volume and plumpness to the target area by attracting water molecules and retaining moisture within the skin. Should hyaluronic acid-based fillers be employed, it is vital to augment your water intake to sustain skin hydration and augment the volumising effect of the filler.
Is it permissible to drink through a straw post lip filler treatment?
It is unwise to drink through a straw following lip filler administration. The suction action whilst drinking via a straw exerts additional stress on the injection sites, which can engender the development of irregularities or protrusions, thus adversely impacting the final aesthetic outcome of the lip enhancement procedure.
Is it possible to maintain oral hygiene by brushing teeth after receiving lip fillers?
Certainly, it is permissible to brush your teeth post-treatment, however, it is paramount to abstain from exerting any pressure on your lips in the process. It is advisable to opt for a toothbrush of a smaller size and employ delicate strokes during the brushing.
Is it beneficial to massage lumps that may form post lip filler treatment?
If any lumps emerge post-procedure, a gentle massage may be employed. The professional who administered the lip fillers will guide you through the correct technique, and offer explicit post-treatment care instructions. The massage aids in evenly disseminating the filler throughout the area. However, it's crucial to remember that an excessively vigorous massage could potentially result in the breakdown of some of the filler material.
What measures should be adopted to prepare for lip filler injections?
In anticipation of the procedure, it is suggested to steer clear of the following:
Medications for acne and other medications that heighten skin sensitivity.
Alcoholic beverages.
Foods that dehydrate, such as those laden with caffeine.
Medications and supplements that elevate the risk of bleeding.
Extensive exposure to sunlight.
Smoking.
Is it safe to consume hot beverages post lip filler treatment?
Post lip filler treatment, it is strongly advised against consuming hot beverages. This is due to the administration of a numbing cream or anaesthetic prior to the injections. Consuming excessively hot substances could result in scalding the sensitive lip area without you being cognizant of it. It is essential to delay consuming any hot substances until the numbing effect has completely dissipated.
What is the typical duration for swelling to subside post lip fillers?
Swelling usually diminishes within 2-3 days subsequent to the lip enhancement procedure. Typically, within a fortnight, the swelling should have completely receded. Meanwhile, certain strategies can be adopted to mitigate swelling and related discomfort, such as:
Avoiding excessive heat near the injection sites.
Taking over-the-counter pain relievers.
Using a gentle cleanser on the affected area.
Refraining from applying pressure or strain on the treated area.
Avoiding the consumption of foods that are strenuous to chew.
Carrying out the recommended gentle massage.
Applying a cold compress 2-3 times daily.
How long is the typical period of soreness in the lips after receiving fillers?
Post lip enhancement procedure, the soreness should typically diminish within 2-3 days. Any additional swelling is expected to fully recede within two weeks. It is vital to diligently adhere to the post-treatment care instructions to circumvent complications and accomplish the desired aesthetic results.
What is the advisable sleeping position following lip fillers?
Post lip enhancement procedure, it is critical to avoid exerting pressure on the lips in order to prevent the formation of lumps or other aesthetic imperfections. When sleeping, employ 2-3 pillows to elevate your head and maintain a supine position. This sleeping arrangement will not only provide comfort but also safeguard against pressure being applied to the lips.
For how long should I apply a cold compress to my lips after receiving fillers?
Following lip enhancement, it is recommended to apply a cold compress for intervals of 10 minutes, and to repeat this 2-3 times a day to mitigate swelling. It is critical not to place ice directly onto your lips as it can result in injury. Utilise a clean cloth to envelop the ice before applying it to your lips.
Do lip fillers entail a painful process?
During the injection phase of the treatment, you may undergo a mild stinging sensation, but this is generally tolerable for most individuals. To alleviate discomfort, the practitioner may apply a numbing cream or use a cold compress in the targeted area before administering the filler.
Is it safe to receive lip fillers during pregnancy?
Receiving lip fillers during pregnancy is not recommended. The FDA has not given approval for the application of lip fillers in pregnant women. During your consultation, a thorough evaluation of your overall health and expectations will be conducted in order to devise a tailor-made treatment plan.
When is it safe to consume food or beverages following lip fillers?
After undergoing the lip enhancement procedure, it is imperative to wait until the effects of the anaesthetic or nerve block injection have completely subsided before consuming food or beverages. This precaution prevents accidental biting of the lips, which might jeopardize the results of the procedure. Moreover, this will also avert scald burns when consuming hot foods. Generally, the numbing effects of the anaesthetic on the lips can endure between two to five hours, during which drooling and slurred speech may be experienced.
How much lip filler is typically required?
The quantity of lip filler necessitated is contingent upon various factors including the initial condition of your lips, desired aesthetic outcomes, and the practitioner's preferences. Generally, a quantity ranging from 0.5 to 1 ml of filler is sufficient for attaining desired fullness. In certain scenarios, up to 2 ml of filler might be employed for a more dramatic enhancement.
Is the effect of lip fillers permanent?
Lip fillers do not offer permanent results as your body will gradually metabolise and absorb the filler components. Typically, after a period of 12-18 months, your lips are likely to revert to their original appearance, contingent upon your metabolic rate. In order to maintain your preferred lip volume, you may necessitate regular maintenance treatments.
What strategies can be employed to prolong the longevity of lip fillers?
In order to extend the longevity of lip fillers, consider adopting the following strategies:
Limit exposure to the sun.
Maintain a nutritious diet.
Steer clear of skin care products that irritate.
Cease smoking.
Consume ample water and other fluids.
Avoid excessive puckering of your lips, wrinkling your nose, or furrowing your brow.
Refrain from consuming alcoholic beverages.
Adhere to post-treatment care guidelines.
How frequently should I schedule lip filler appointments?
The efficacy of lip fillers generally persists for a period ranging from 6 months to 1 year. Subsequent to this timeframe, it is recommended to schedule touch-up treatments in order to sustain the appearance of your enhanced lips. It is essential to comprehend that the durability of the results can be influenced by the condition of your lips, your skincare regimen, and your metabolic rate.
Why Choose Centre for Surgery? Unlocking the Benefits
Making the decision to undergo a cosmetic procedure is a significant one, and choosing the right clinic is paramount. At Centre for Surgery, we understand the importance of this choice, and we're dedicated to making your experience exceptional. Below, we've outlined the key reasons why Centre for Surgery is the ideal choice for your cosmetic needs.
1. Highly Skilled and Experienced Team 🩺
Our team of surgeons, nurses, and support staff are highly skilled and experienced. They are committed to ensuring that each patient receives personalised care tailored to their unique needs and goals. Our practitioners continuously stay abreast of the latest techniques and advancements in the field, to provide you with the best results.
2. Patient-Centric Approach 🤝
At Centre for Surgery, patient care and satisfaction are at the heart of what we do. We take the time to listen to your concerns, understand your goals, and develop a bespoke treatment plan that aligns with your aspirations. We're not satisfied until you are!
3. Comprehensive Range of Services 🔄
Centre for Surgery offers a wide array of procedures and treatments, allowing you to find the perfect solution for your cosmetic needs under one roof. From non-invasive treatments like lip filler injections to surgical procedures, our comprehensive services cater to a variety of aesthetic goals.
4. Outstanding Reputation and Accreditation ✅
As a clinic that has been inspected and rated as 'Good' by the Care Quality Commission (CQC), our reputation speaks for itself. This rating is a testament to our unwavering commitment to safety, quality, and high standards of care.
5. State-of-the-Art Facilities and Technology 🛠️
Our clinic is equipped with cutting-edge technology and facilities. This ensures that we can offer the latest and most effective treatments available. Our modern and comfortable environment is designed to make your experience as pleasant and rewarding as possible.
6. Transparent and Honest Communication 🗨️
We believe in transparency and honesty. We ensure that all patients are fully informed about what to expect, the potential risks, and the likely outcomes of their chosen procedure. Our goal is to ensure that you feel confident and well-informed at every stage of your journey.
7. Dedicated Aftercare and Support 🤗
Our commitment to you doesn't end when the procedure is over. Centre for Surgery provides thorough aftercare and support to ensure that your recovery is smooth and that you're delighted with the results.
Your Journey to Excellence Begins Here
With a blend of expertise, innovation, patient satisfaction, and comprehensive care, Centre for Surgery stands out as the premier choice for your cosmetic treatment needs. Embark on your journey to a more confident and revitalised you by choosing Centre for Surgery.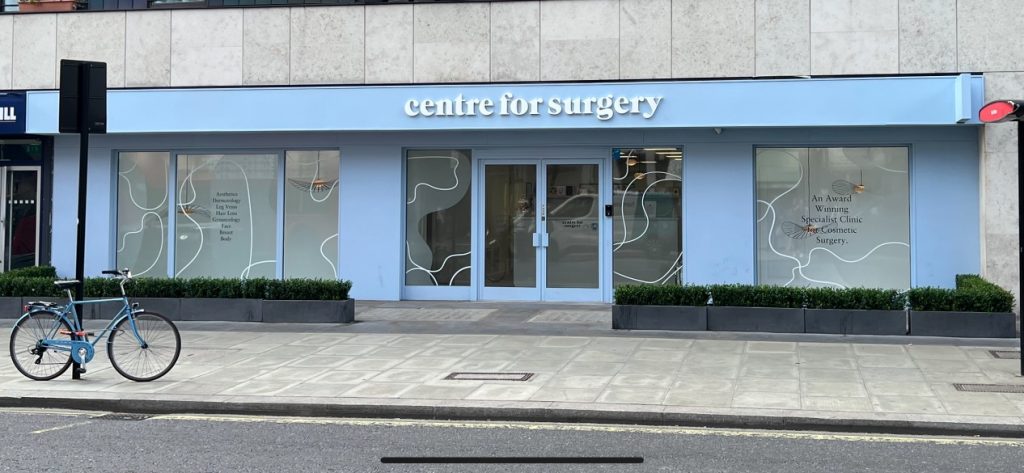 [wpseo_map id="9814″ width="750″ height="300″ zoom="15″ map_style="roadmap" scrollable="1″ draggable="1″ show_route="0″ show_state="0″ show_url="1″ show_email="1″ default_show_infowindow="1″ show_phone="1″ show_phone_2="0″ show_fax="0″]
[trustindex no-registration=google]