Rhinoplasty London
Rhinoplasty in London with Centre for Surgery and our years of experience dedicated to achieving the best nose jobs London has to offer. We provide all forms of rhinoplasty surgery including primary and revision rhinoplasty. Our surgeons employ highly refined surgical techniques which brings patients from London, throughout the UK and from overseas to our London Rhinoplasty Centre. Our surgeons agree that facial symmetry is a major aesthetic goal. Whether its straightening a dip, narrowing the nasal bridge or refining the tip of your nose – we've got the expertise to transform lives.
Rhinoplasty in London with Centre for Surgery, otherwise referred to as a "nose job".
What is Rhinoplasty ?
Rhinoplasty is a surgery which involves reshaping or resizing the nose. As the nose is a central feature of the face, even minor changes can make a big impact. Rhinoplasty surgery is one of our most commonly performed facial plastic surgery procedures.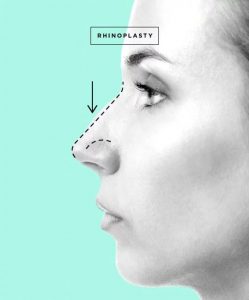 Our top London surgeons are fully trained in the Preservation Rhinoplasty technique which we are able to use for selected patients for extremely precise correction with minimal bruising and swelling and reduced downtime.
All rhino surgeons have special expertise in all aspects of nose-related surgery including open rhinoplasty, closed rhinoplasty, primary and revision rhinoplasty, ethnic rhinoplasty & rhinoplasty for men which can help men with any breathing problems, improve their aesthetics and attain balance in the face. You can be rest assured in having one of the very best rhinoplasty surgeons in London to manage your care from start to finish. Our specialist centre at 106 Crawford Street was recently inspected and rated by the Care Quality Commission as good across all five domains of care.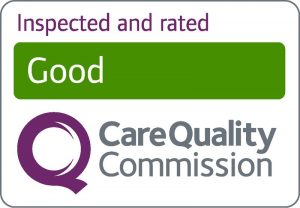 For those who are not quite ready to undertake a surgical procedure or would like to gain an idea of how a surgical rhinoplasty could look, we also offer a non-surgical nose job, otherwise known as 'rhinofiller'.
What is non-surgical rhinoplasty?
All our plastic surgeons are on the GMC specialist register. The Royal College of Surgeons of England has an excellent information resource on cosmetic surgery.
This video below gives a detailed overview of the rhinoplasty procedure from start to finish. It has been prepared by the European Academy of Facial Plastic Surgery.
Rhinoplasty in 2020
Rhinoplasty as a procedure has largely been protected from excessive social media hype (excluding 'non surgical rhinoplasty or 'liquid rhinoplasty' involving the injections of HA filler into the bridge of the nose to create a straight appearance on side view). The procedure has undergone continuous evolution over the course of hundreds of years into the safe and highly effective procedure it is today and especially when performed by a skilled rhinoplasty surgeon.
It is well accepted by the majority of plastic surgeons that rhinoplasty is the most challenging plastic surgery procedure to perform consistently well. The specialist rhinoplasty surgeon is considered to be one of the most highly skilled type of surgeon. In rhinoplasty surgery where the surgeon needs to think in 3 dimensions at all times, even as little as one millimetre can make the difference between a great result and an average or even poor result. The true rhinoplasty specialist plastic surgeon possesses complete mastery of the delicate structure of the nose and the ability to correct functional disturbances including disorders of breathing.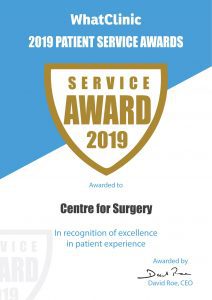 Rhinoplasty - Why choose Centre for Surgery ?
Significant experience with all types of rhinoplasty surgery – open, closed, aesthetic, reconstructive and revision.
We regularly receive patients from overseas at our rhinoplasty centre of excellence – London Rhinoplasty Centre
Our surgeons are UK trained NHS consultant plastic surgeons who live and work in London. We don't work with 'fly-in, fly-out' surgeons from abroad. This is very important because whilst your surgeon takes all precautions to minimise complications, complications can and do occur and our surgeons are readily available to manage any issues if and when they arise.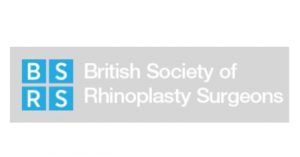 Risks of going abroad for cosmetic surgery
We own and manage our own surgical facilities. Properly performed rhinoplasty surgery takes time and should not be rushed. Our surgeons perform a maximum of two rhinoplasty procedures in a day. We do not cram 5-6 procedures into one day like other providers. You want your surgeon to be well-rested and mentally and physically sharp to perform rhinoplasty surgery which is a very intensive procedure to get the very best results. Surgeons at Centre for Surgery are trained at many famous London teaching hospitals. You can be assured of being in the very best hands for your rhinoplasty procedure.
The benefits of outpatient cosmetic surgery
Trust a facial plastic surgeon
A facial plastic surgeon is trained to undertake aesthetic surgical procedures in the facial region. They are dedicated sub-specialists. Compared with general plastic surgeons, facial plastic surgeons are inherently better trained to perform delicate facial procedures. The extra years of surgical training by facial specialists focused on the facial region results in an exceptionally high degree of skill.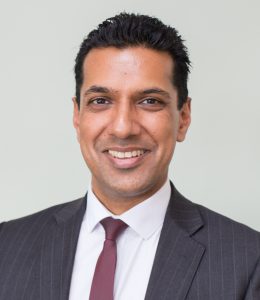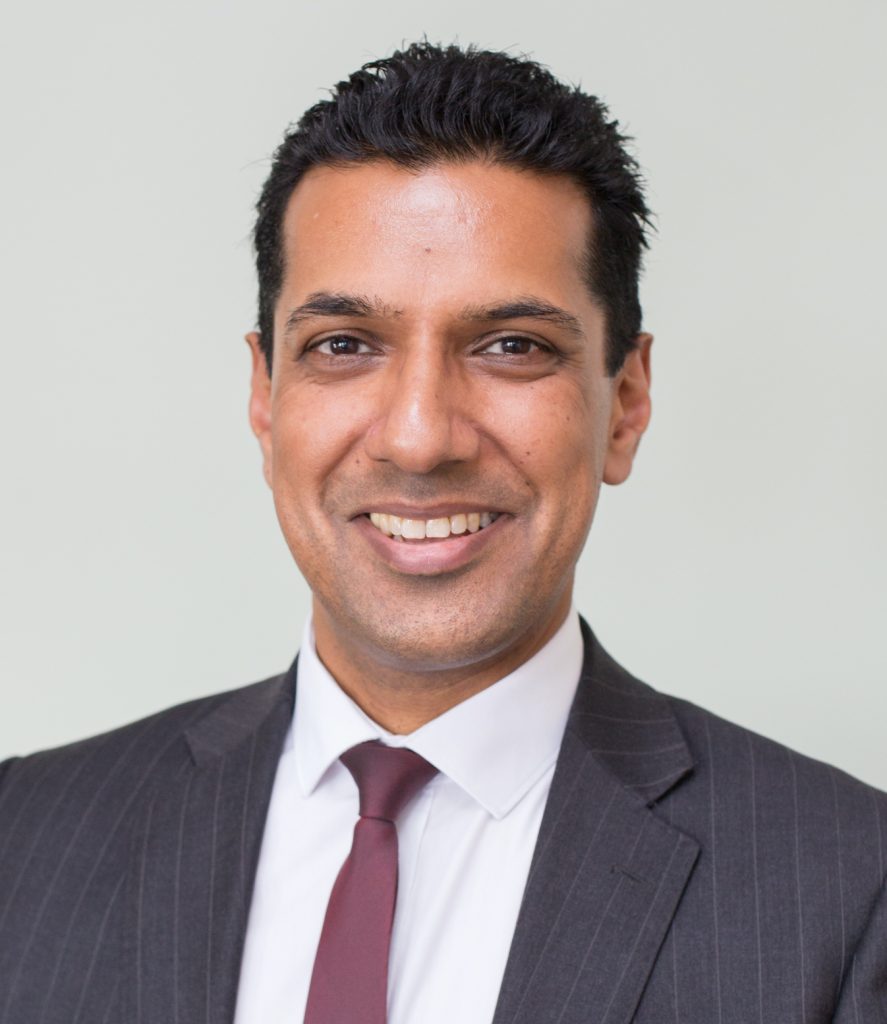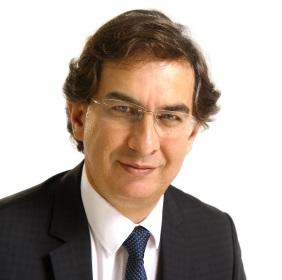 What is included in my treatment package?
As many preoperative consultations with your surgeon as you like to make sure the procedure is right for you
Treatment at a specialist day surgery facility recently rated 'Good' by the CQC
Enhanced same day discharge with the added benefits of recovering in your own home
24/7 clinical support from your surgeon for first 48 hours and our expert postoperative support team
Your very own dedicated patient coordinator
In-depth preoperative medical assessment to make sure you are fully fit for your procedure
Exceptionally high standards of postoperative care described as 'outstanding' by the CQC with regular telephone and face to face checks
World Renowned Rhinoplasty Surgeons
What makes our rhinoplasty surgeons different?
Patients who choose Centre for Surgery are getting a completely different level of service compared to other providers. First of all, our surgeons are true specialists in rhinoplasty surgery. This means that they perform surgery exclusively on the nose and facial region. Although they trained as plastic surgeons and were trained to perform breast and body surgery, they no longer perform breast augmentation, liposuction or tummy tuck. Patients who choose Centre for Surgery for their rhinoplasty procedure do not do so based on price. We are not inexpensive but are reasonable and fair. Our surgeons take their time to perform surgery utilising advanced surgical techniques which are continually refined with knowledge gained from attending international conferences. Very importantly, our surgeons are ethical, 20-30% of patients are turned away – they do not need a rhinoplasty procedure!. No surgeon can guarantee results but the very high number of satisfied patients are testament to the skill of the specialist surgeons we work with. Do not choose Centre for Surgery if you looking for a bargain. Choose us if you want a surgeon with the super-specialisation by operating only on the nose and exceptionally high degree of ethics and professionalism to take care of you from start to finish.
RealSelf Top Doctors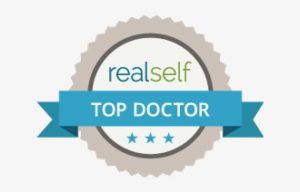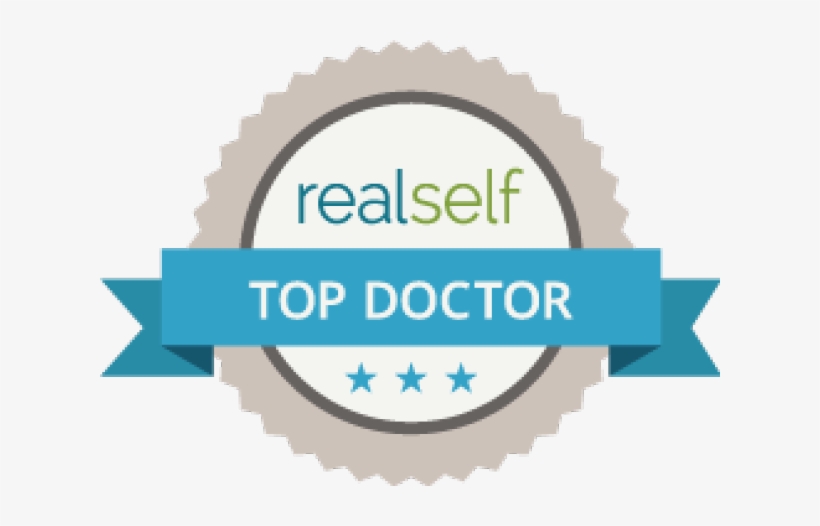 RealSelf top doctor status is awarded to less than 10% of the RealSelf doctor community.  This status is earned by achieving consistently high patient satisfaction (from RealSelf reviews), getting excellent feedback on expert answers to patient questions, and after investing significant time in Q&A and other doctor activity. RealSelf top doctors are rated among the very best surgeons in the United Kingdom and USA.
Our surgeons are full members of: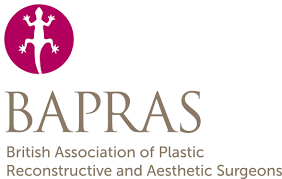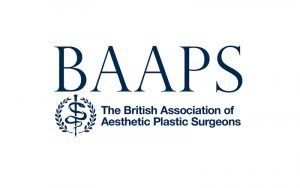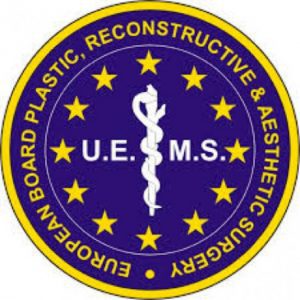 The rhinoplasty surgeon will always take time to review all your options to give you an idea of how you may look after surgery. Our high standard of ethics is reflected in our guidance to all patients to seek the opinions of several surgeons so they can feel totally comfortable with their ultimate decision to undergo rhinoplasty as well the right choice of surgeon.
How to choose your plastic surgeon
All our surgeons attend International rhinoplasty conferences  including the annual rhinoplasty symposium in Bergamo, Italy to keep knowledge and skills up to date.
Cost of Nose Job Surgery
Nose job cost varies based on what has been planned by the surgeon.
Centre for Surgery Primary Rhinoplasty total cost starts from around £5000 for a rhino-tip correction to £10000+ for a revision rhinoplasty. The total cost includes facility fees and anaesthetist fees. Centre for Surgery own and operate our own surgical operating theatres so there are no hidden costs.
What can Rhinoplasty achieve?
A rhinoplasty can be performed for both aesthetic and functional reasons which often be addressed in the same procedure. Whilst restoring nasal function and correcting a deviated septum are commonly performed, by far the most common reason for nose reshaping surgery is to improve the aesthetics of the nose.
The Rhinoplasty procedure can achieve the following objectives:
Narrow the bridge or middle third of the nose
Reshape the nostrils by widening or narrowing
Nose tip reshaping and refinement
Sculpt the bridge or nasal dorsum of the nose
Reducing the size of the nose with the removal of cartilage and bone
Nasal profile contouring
Functional objectives:
Rhinoplasty for noses previously damaged through trauma (car accidents, sport etc)
Septum deviation or a bent nose
Breathing difficulties
Rhinoplasty consultation
The rhinoplasty surgeon will take time to listen to and understand your goals for rhinoplasty. The surgeon will work with you to determine the right nasal appearance  to enhance the face overall. 3D imaging may be used to optimise this process. Any previous surgical procedures, past medical history and your general health will be assessed along with allergies and current medications taken if any.
The surgeon will use their extensive experience to suggest the type of procedure or combination of procedures to achieve the desired result. Any risks and complications will also be explained in detail. A selection of rhinoplasty before and after images can also be requested to be seen if you wish to give you a rough idea of what can be achieved with rhinoplasty surgery. These photos should be seen as a guide and no guarantee can be given about achieving a particular surgical result.
In approximately a quarter of all consultations, the surgeon may not recommend a rhinoplasty procedure. This is testament to the ethics and professionalism which all surgeons possess at Centre for Surgery. We are a medical practice first and foremost.
The goal at consultation is for all patients to make the most informed and intelligent decision about a potential rhinoplasty procedure. The surgeon is there to guide that process and the consultation should be seen as a meeting between 2 experts – you and the surgeon together.
Common reasons to have a nose job in London
Nose job surgery or rhinoplasty is one of the most popular procedures in the UK. There are several common reasons why patients choose to have a rhinoplasty. Centre for Surgery most commonly perform aesthetic rhinoplasty surgery.
Aesthetic: the nose plays a major role in balanced facial aesthetics. For patients who are unhappy with their nasal structure, this can be corrected with am aesthetic rhinoplasty procedure.
Traumatic injuries of the nose: slips, trips and falls are common causes of injuries to the nose. To correct deformities to the nose, rhinoplasty will be required to restore the structure and function of the nose. 
Airflow through the nose: many patients experience problems with breathing through their nose and depend heavily on mouth breathing. ENT surgeons have specialist expertise in correcting the airflow pathways of the nose. A rhinoplasty procedure can be performed with surgery of the partition of the nose or septum (septoplasty or septorhinoplasty) to address airflow problems.
The difference between open rhinoplasty and closed rhinoplasty
Open Rhinoplasty
In an open rhinoplasty, a very small incision is made at the columella at the base of the nose between your nostrils. Extra incisions are made inside the nose that are very difficult to see. An open rhinoplasty results in full visualisation of the bony and cartilaginous framework. This permits a more precise correction of the nasal deformity.
After an open rhinoplasty, a small scar is present below the base of the nose and will become less visible with time.
Closed Rhinoplasty (endonasal rhinoplasty)
In a closed rhinoplasty, also known as an endonasal rhinolplasty, the surgeon places incisions inside the nostrils. These incisions are not visible after the procedure. The disadvantage of a closed rhinoplasty include a limited visualisation and increased difficulty in surgically manipulating the nasal structures.
Diamond Rhinoplasty
Centre for Surgery are one of the few centres in London and the United Kingdom to use the Piezotome method of shaping the nasal bones with extreme accuracy and precision – the Diamond Rhinoplasty also known as ultrasonic rhinoplasty.
The traditional method of rhinoplasty involves the use of mallets, chisels and bone files which often leads to a significant degree of bruising and swelling and what can often be a lengthy recovery.
Concentrated ultrasonics emitted from a specially designed handpiece precisely sculpt the bony framework whilst respecting the nasal soft tissues. This means less swelling, less bruising, less discomfort and a quicker recovery. The technology is truly groundbreaking with significant benefit for the nose reshaping patient.
Preservation rhinoplasty
The Rhinoplasty procedure has evolved over time, away from cartilage destructive techniques to preservation of your cartilage and utilising minimally invasive surgical approaches to minimise downtime.
The preservation rhinoplasty technique means surgeons no longer need to break the nose during surgery. The dorsal height can be corrected via an internal access approach to sequentially reduce the height. This incremental approach means the nose will become smaller as the height is reduced internally and the hump will be removed. The preservation technique takes longer to perform but the benefits are often well worth the increased procedure time.
Preservation rhinoplasty can be performed through both an open and closed approach. The key feature in either technique is surgical dissection in the correct plane which can be tricky if the surgeon lacks experience. Restoration of the soft tissue architecture through the repair of ligaments which were released to access the nose helps to reduce postoperative swelling with a quicker recovery.
Approximately 1 in 5 patients will still require a traditional procedure and your surgeon will be able to advise you on the most appropriate surgical method.
Preservation rhinoplasty before and after:
Case 1: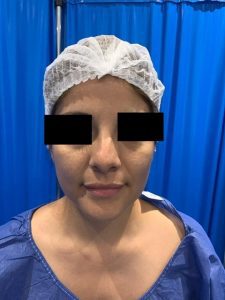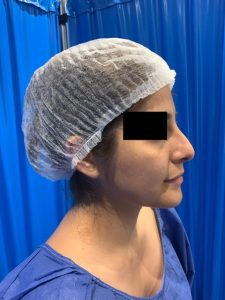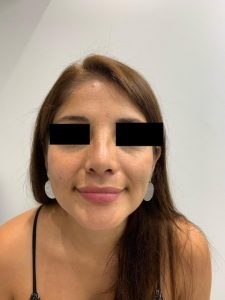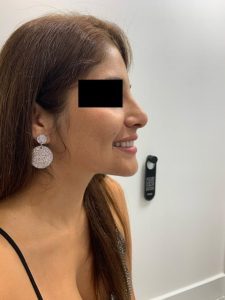 Case 2: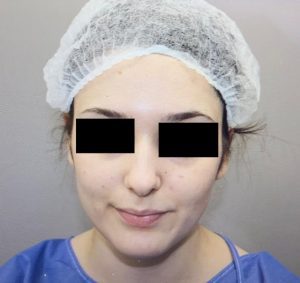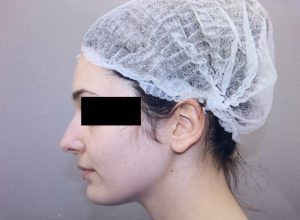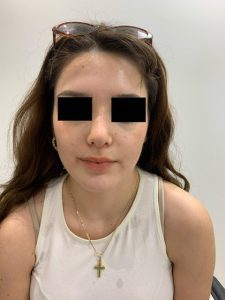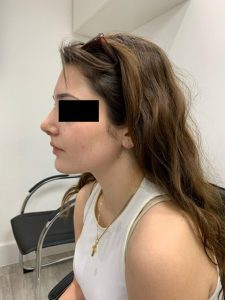 Nose job before and after
Case 1: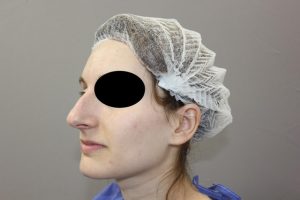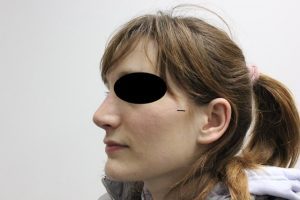 Case 2:
Closed rhinoplasty with dorsal hump reduction. All incisions are hidden within the nose.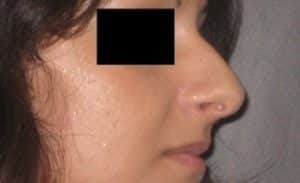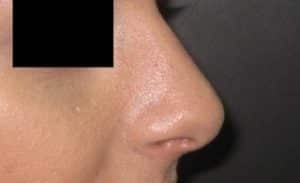 Case 3:
Open rhinoplasty with dorsal hump reduction and tip-plasty.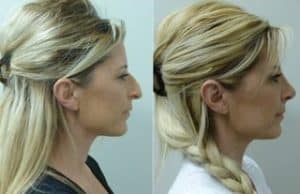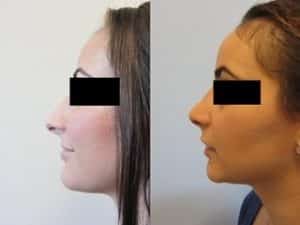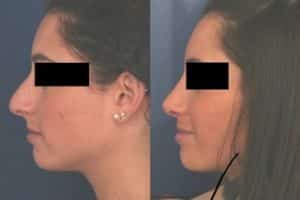 Both patients above had open rhinoplasty with dorsal hump reduction and rhinotip correction.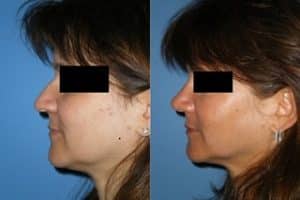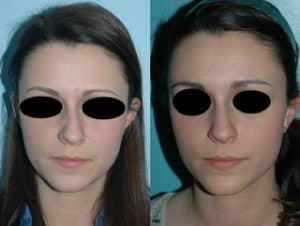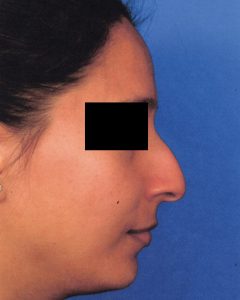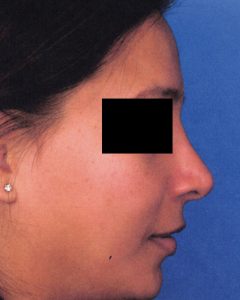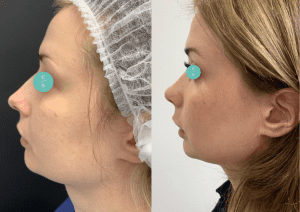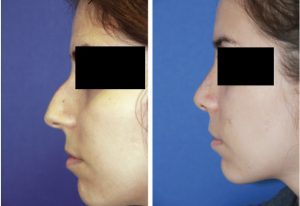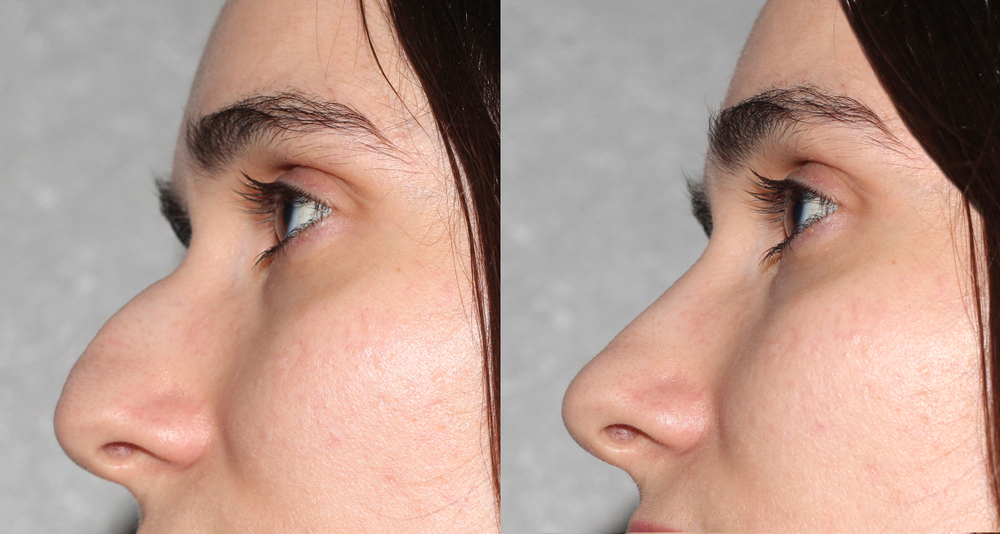 VIEW MORE RHINOPLASTY BEFORE AND AFTER IMAGES HERE
Ethnic rhinoplasty before and after
Ethnic rhinoplasty aims to create a more natural appearance by modifying the components of the nose whilst simultaneously aiming to maintain harmony with your natural ethnicity. The most commonly requested enhancements include modifications of the nasal bridge, adjusting the size of the nostrils or adjustment of the angle of the nose.
Case 1:
Open rhinotip correction with no bony work and alar base reduction. After photos are 5 weeks later.
Case 2: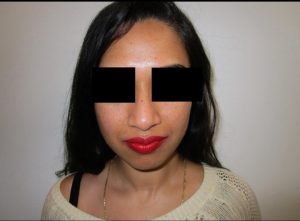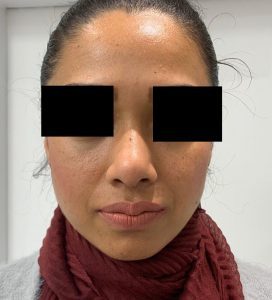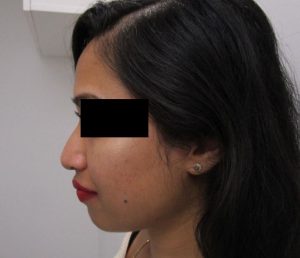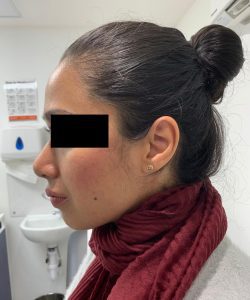 Open ultrasonic rhinoplasty with dorsal hump reduction and tip-plasty. After photos are 2 months later.
Case 3: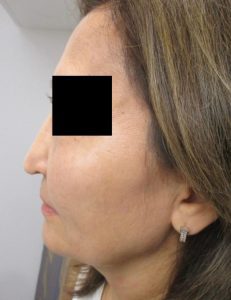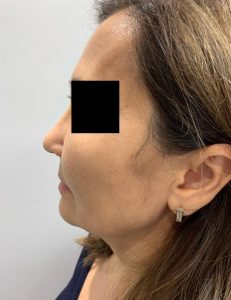 Open rhinotip correction (no bony work). After photos 6 weeks later.
Case 4: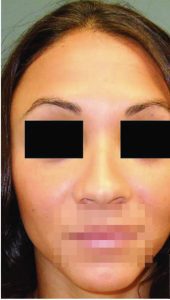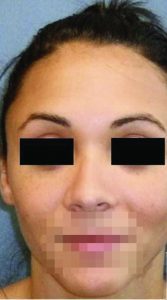 Cephalic trim, transdomal and interdomal suture tip refinement + alar base reduction (nostril narrowing)
Case 5: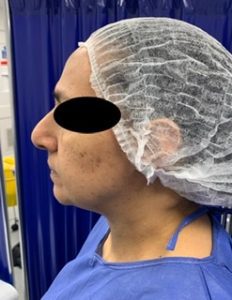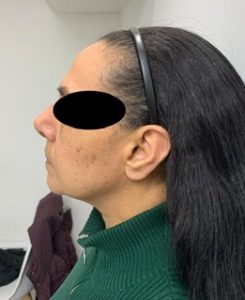 Open rhinoplasty with small dorsal hump reduction and tip-plasty.
Everything you need to know about ethnic rhinoplasty
Rhinoplasty Candidates
Whether you choose to have a rhinoplasty because of aesthetic reasons, previous trauma or airflow problems – there are some fundamental prerequisites to make sure you get the best possible outcome from your procedure:
Patients must be over the age of 18

Healthy – physically and mentally

Realistic expectations of what can be achieved

Aware of the recovery process and the need to follow postoperative instructions
Are you interested in undergoing a rhinoplasty but are not sure if you can afford it upfront? Take a look at what finance options we have available.
Thinking about having cosmetic surgery?
Advice on optimum preparation for surgery
You will initially be reviewed by a fully qualified consultant plastic surgeon experienced in rhinoplasty surgery. Our lead surgeons are specialist rhinoplasty surgeons and hold or have previously held NHS consultant appointments and where they regularly perform complex reconstructive surgery. This way you have the opportunity to discuss directly with the surgeon who will perform your operation (if you go ahead) your ideas, concerns and expectations about the rhinoplasty procedure. The surgeon may also inform you of the risks which may occur if you choose to travel abroad for your rhinoplasty.
As part of the consultation, the surgeon will:
Take a full history and examine you;

Explain what the rhinoplasty surgery involves; and

Will offer his/her professional opinion of what can/cannot be done to achieve the ideal aesthetic outcome
Read our latest testimonials from our amazing patients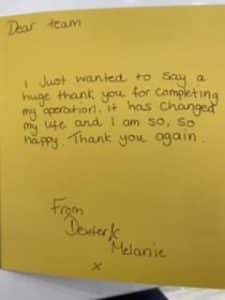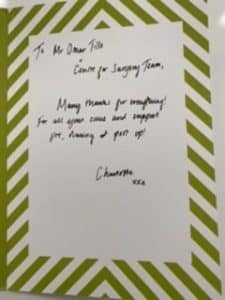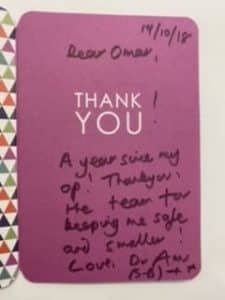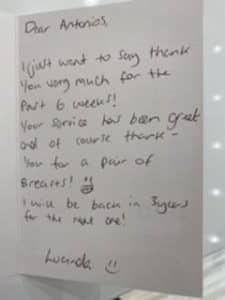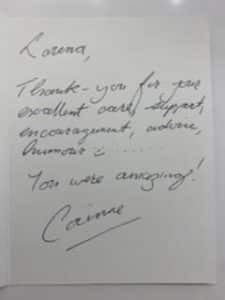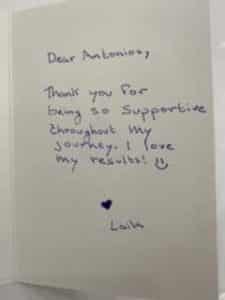 Revision rhinoplasty before and after
Revision rhinoplasty is also known as a secondary rhinoplasty. A revision rhinoplasty is performed as a corrective procedure for surgery that was previously performed by another surgeon. The procedure addresses both aesthetic and functional aspects. Suitable candidates for revision rhinoplasty must be in good health, be over the age of 18 years and have realistic expectations for what can be achieved.
Case 1:
This patient below had a rhinoplasty in Bulgaria. Unfortunately too much septal cartilage was removed leading to internal nasal valve collapse. A revision rhinoplasty was performed and reconstructed the nose with the use of ear cartilage taken from the back of the ear. Revision rhinoplasty is highly complex surgery. Centre for Surgery regularly perform revision rhinoplasty for patients who often had their first rhinoplasty operation in Eastern Europe.
Open revision rhinoplasty using ultrasonic technique. Correction of inverted-V deformity, dorsal hump reduction, tip-defining sutures and insertion of columellar strut. After photos are 5 weeks later. The mild degree of swelling will be expected to settle over the next 3 months.
Case 2:
This patient had his initial rhinoplasty procedure performed in Brazil. The dorsal hump was incompletely removed and the tip was not adequately addressed leading to a droopy tip. Revision rhinoplasty performed by our top london rhinoplasty surgeon demonstrates correction of both aspects as shown in the on-table before and after photos below. Note the minimal bruising due to the very delicate techniques employed by the surgeon even with a revision rhinoplasty where extensive bruising is often the norm.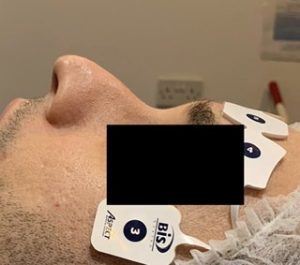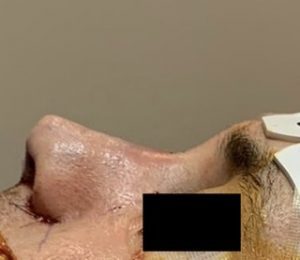 2 weeks later: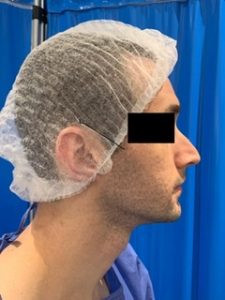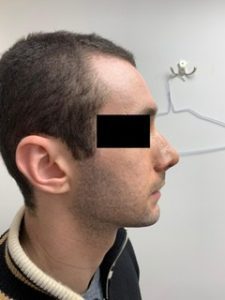 Case 3:
This patient had his first rhinoplasty in Thailand. A severely deviated nose is evident on the before photo. A complex revision rhinoplasty was performed. On-table after photo shows excellent correction achieved.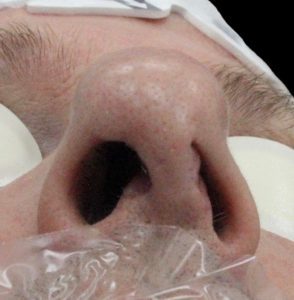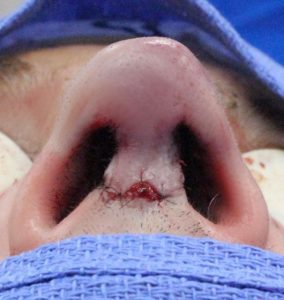 Principles of revision rhinoplasty
The key to rhinoplasty is in getting it right first time. In a small number of cases, our surgeons do perform secondary 'tweakments' to achieve the ideal result as everyone heals differently and healing is impossible to predict with perfect accuracy every time. Sadly the adage, 'buy cheap, pay twice' very much applies to rhinoplasty surgery where expertise and experience really matter. Poor planning leads to poor execution. Our rhinoplasty surgeons make use of 3D imaging to map as accurately as possible all aspects of your nose to optimise outcomes as much as possible.
After revision rhinoplasty, bruising and swelling tends to be more extensive compared with primary rhinoplasty. Patients generally will experience very little discomfort. Most bruising will settle within 10-14 days .Swelling may take much longer to settle – often anything from several months to 18 months post-op. The external sutures are removed about 5 days later. Most patients can return to light work activities within 1 week. Strenuous activities should be postponed until after 4 weeks.
Rhinoplasty procedure preparation
Patients who smoke will be advised to stop for at least 2 weeks before the date of their nose job procedure. Smoking has detrimental effects on your circulation and is well known to slow the healing process. All medications, prescribed and over the counter will be reviewed. Aspirin and aspirin containing medicines should be stopped both before and after surgery. Aspirin and NSAIDS impair the body's natural clotting process and may cause bleeding complications after surgery. If you require pain relief after surgery, paracetamol is advised.
Anaesthesia options for rhinoplasty
Rhinoplasty is often performed with a number of different anaesthetic techniques.
General anaesthesia
Conscious sedation
Local anaesthesia
General anaesthesia is exclusively used for rhinoplasty surgery at Centre for Surgery.
More specifically, we use TIVA anaesthesia with a flexible laryngeal mask (+ throat pack) and controlled ventilation which we believe to be the gold standard technique for rhinoplasty surgery.
Some surgeons may prefer using local anaesthetic often combined with some form of sedation. We believe shortcuts should not be taken with anaesthesia especially with a highly intricate procedure like rhinoplasty. We only use the proper equipment with fully qualified specialist anaesthetists to monitor you at all times during your procedure.
You will have a breathing tube to secure the airway and with a throat pack inserted which helps to soak up an blood or debris which often seeps down through the nose during the procedure. The anaesthetist will use a 'controlled hypotension' technique to minimise the amount of bleeding during the procedure using precise controlled ventilation and TIVA. Patients report very little in the way of dizziness, drowsiness or grogginess after our anaesthesia method with a very satisfaction rate. Our post-operative nausea and vomiting rate is currently nil – we have never had a single patient who has felt sick after their procedure.
Rhinoplasty procedure
All rhinoplasty procedures at Centre for Surgery are carried under a type of general anaesthetic called TIVA. TIVA stands for total intravenous anaesthesia and is the most advanced form of anaesthesia available. In our experience, patients experience fewer side effects with the TIVA technique than under traditional general anaesthesia. It also means that patients usually wake up quickly and are not required to stay overnight. They can recover in the comfort of their own home, which we believe leads to faster recovery and better outcomes.
Rhinoplasty surgery can be performed in a number of different ways: the base of the nose can be narrowed, humps on the bridge can be removed, correcting flared nostrils or even refining the tip of the nose. 
The rhinoplasty procedure will in all cases be either open or closed. The surgeon will decide in consultation with you which is the best procedure for your case. Ultrasonic rhinoplasty is always performed with an open technique.
Rhinoplasty procedures require roughly 3 to 4 hours and often more for a revision rhinoplasty. During the rhinoplasty procedure, the surgeon design incisions to run along your nose to facilitate access to the cartilage and bony framework of the nose. There are a number of surgical techniques for soft tissue augmentation or to smoothen surface irregularities.
The open rhinoplasty approach is favoured for optimal binocular visualisation and precise diagnosis and correction of all nasal deformities.
Closed rhinoplasty vs open rhinoplasty: 
Closed rhinoplasty – incisions will be made inside the nose
Open rhinoplasty – a small incision is performed on the area at the inferior aspect of the nose between the nostrils. This area is called the columella . An ultrasonic rhinoplasty can only be performed with the open technique.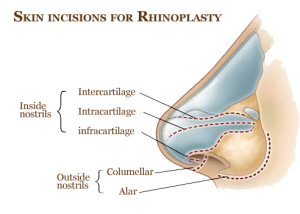 In practice, only a very few patients will be appropriate for a closed approach as the limited exposure in a closed rhinoplasty only allows the dorsal hump to be addressed in most cases. An open rhinoplasty allows full exposure of the bony and cartilaginous framework to allow an accurate correction of the areas of concern.
After you are asleep, the bones of the nose and the cartilaginous areas will be exposed. This allows the rhinoplasty surgeon to use specialised instruments to shape the nose. Some procedures may require the use of cartilage taken from other areas of the body such as the back of the ear or even from a very small area of the ribcage. This is required for the extra support to maintain the structure of the nose. Airflow issues are corrected by ensuring the septum of the nose is straightened up. Very fine sutures will be used to close any incisions that were made. A special packing material will be placed to minimise the risk of bleeding, and a splint is worn for one week to facilitate proper healing.
Rhinoplasty continues to be among the most challenging procedures for plastic surgeons to develop consistency in. At Centre for Surgery, our careful preoperative naso-facial analysis and detailed functional assessment enables the surgeon to approach each nasal component systematically.
On table rhinoplasty before and after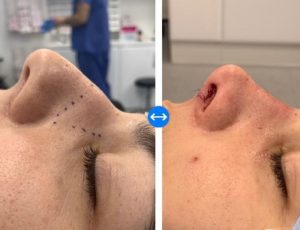 On table before and afters which show that bruising and swelling differ between individuals quite significantly. The patient on the left had rhinoplasty using traditional methods. The patient in the middle photo had the ultrasonic method and the minimal degree of bruising and swelling is clearly demonstrated. All 3 patients were very pleased with their results at 6 weeks.
Male rhinoplasty before and after
Case 1:
Open ultrasonic rhinoplasty with dorsal hump reduction and tip-plasty. After photo is 2 days later hence the bruising on the nasal dorsum which fully settled after 2 weeks.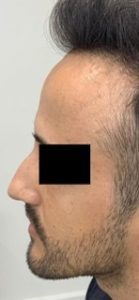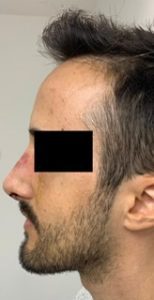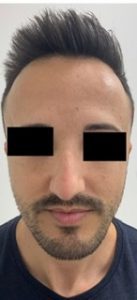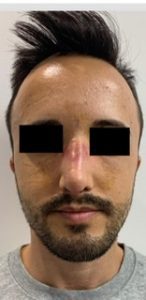 Case 2:
Classic 'Greek-type' nose with comprehensive correction with precision bony contouring and tip re-shaping.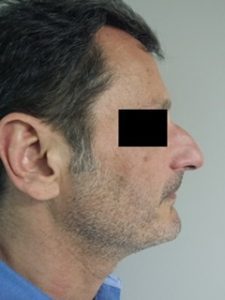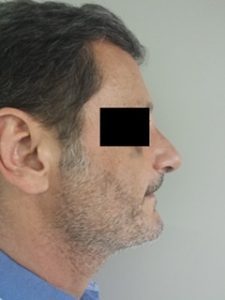 Case 3:
Open correction with dorsal hump reduction and extensive tip-plasty work with correction of hanging columella.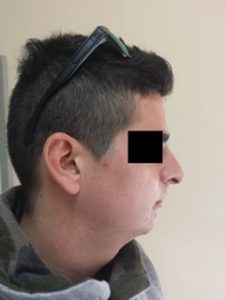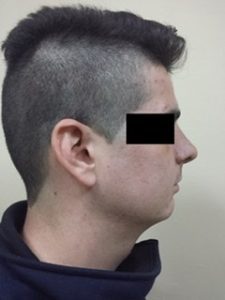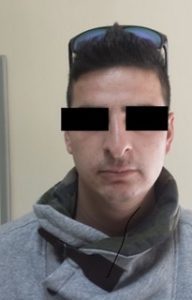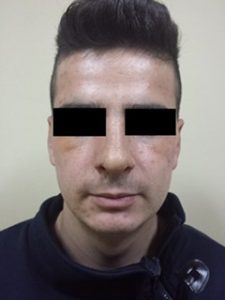 Case 4:
Open revision reconstructive procedure. First procedure performed by a different surgeon in Eastern Europe. Before photo shows classic inverted-V deformity from over-zealous dorsal hump reduction.
Case 5:
20 year old male – Complex open procedure with extensive dorsal hump reduction.
Case 6:
62 year old male – 1 week post-op rhinoplasty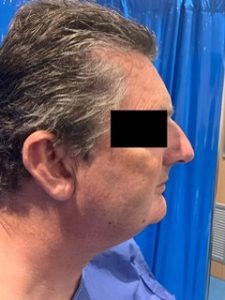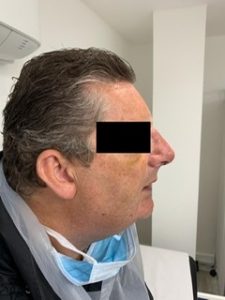 Case 7:
Open rhinoplasty with dorsal hump reduction.
Case 8:
Open rhinoplasty with correction of saddle nose deformity.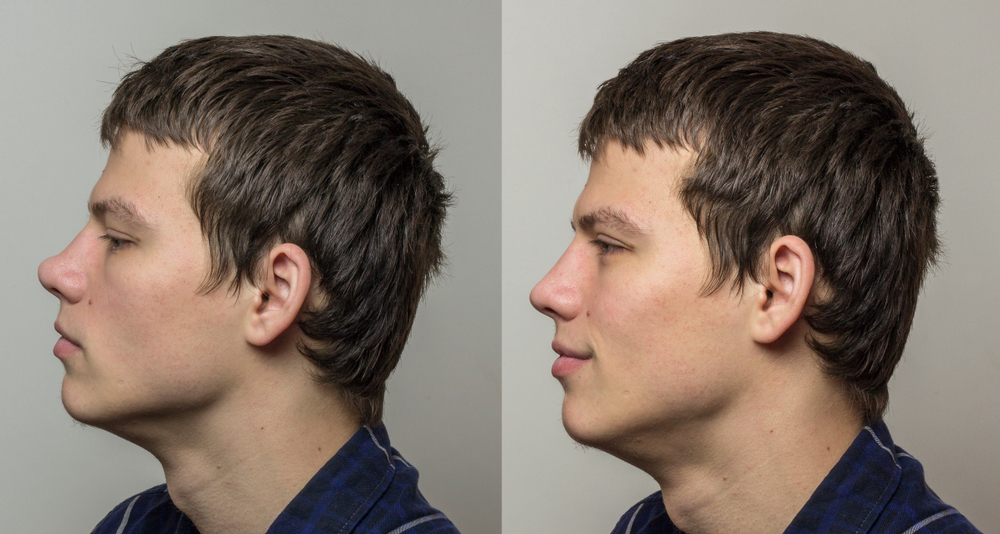 Rhinoplasty recovery
After your nose reshaping procedure, there will be bruising and swelling. In particular, the lower eyelids may look particularly bruised. This is normal and will subside with time.
What to eat to speed up recovery after surgery
To minimise the impact of the bruising and swelling, you should lie with head up in bed on a few pillows. We also highly recommend our patients to apply cold packs for the first 48 hours following the surgery to reduce bruising and swelling.
You will be discharged the same day and you can rest in the comfort of your own home providing you have a responsible adult with you for at least 24 hours. Our medical team will phone you the next morning and you will see the surgeon one week later for removal of the splint. There will then be subsequent follow-up appointments to monitor your healing and progress.
Reducing the risk of surgical site infection
Top strategies to reduce the risk of venous thromboembolism
Top tips for recovery
Avoid bending and heavy lifting

Avoid bumping the nose

Avoid gym activities for two weeks

Avoid showering – take a bath instead

Avoid blowing your nose

Avoid hard-to-chew foods for the first week or two

Avoid glasses for six weeks after surgery

Avoid excessive smiling or laughing

Avoid smoking

Avoid high sun exposure in the first several months following the surgery as the skin on the nose will be prone to sunburn

Sleep promotes healing so take naps when you need to
Rhinoplasty before and after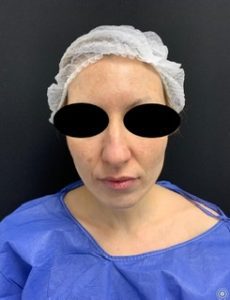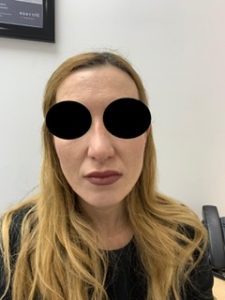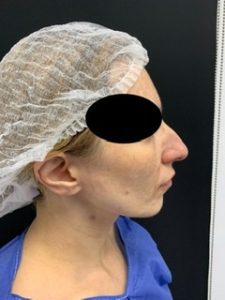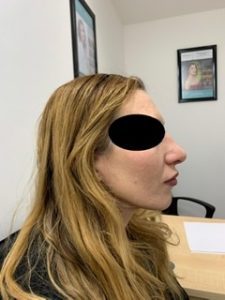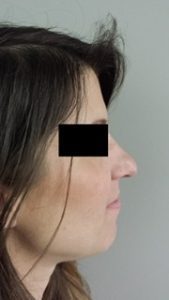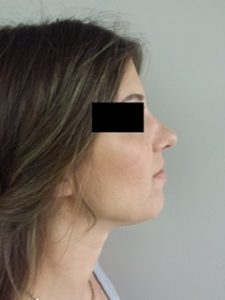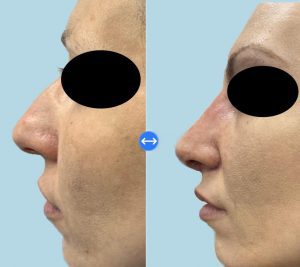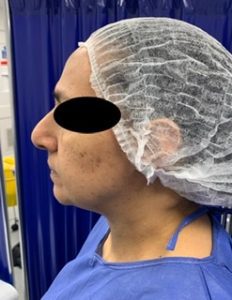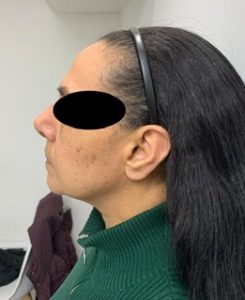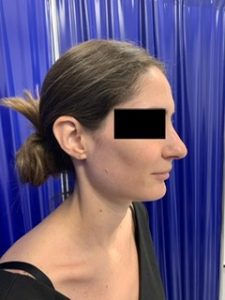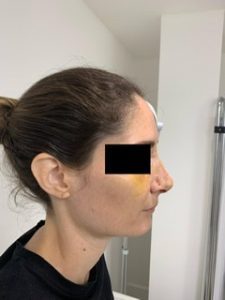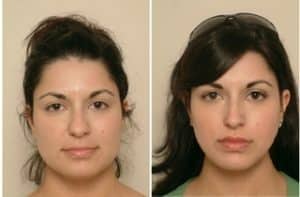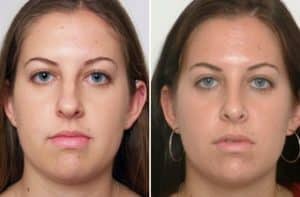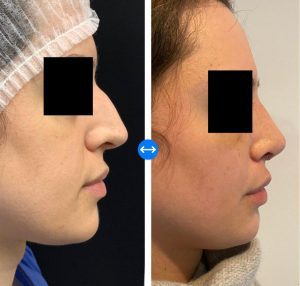 Risks and potential complications of rhinoplasty
Rhinoplasty is one of the most challenging cosmetic surgery procedures to perform. Complications can potentially occur with any surgical procedure, a nose job is no different. It is particularly difficult to predict healing with rhinoplasty surgery even with the best performed surgery. There are many factors which will influence healing such as the thickness of the skin, smoking status and many other factors.
At consultation, your surgeon will always take time to fully discuss the risks and complications associated with nose job surgery. By choosing Centre for Surgery for your rhinoplasty procedure, you can be confident in having highly experienced and expert surgeons to perform your procedure and manage your aftercare.
Potential risks associated with rhinoplasty
Anaesthetic risks
Breathing difficulties
Inverted V deformity
Visible surgical scarring
Asymmetry
Persistent swelling
Sensory changes
Skin discolouration
Rhinoplasty Info & FAQs
Rhinoplasty cost
There are a number of factors which will determine the overall cost of your rhinoplasty procedure and the final quotation will be given after your face to face consultation with your specialist plastic surgeon.
Open or closed rhinoplasty
Need for septum graft (septorhinoplasty)
Traditional or ultrasonic method of reshaping the nasal bony framework
Primary or revision rhinoplasty
Why not call 0207 993 4849 and speak to one of our expert patient coordinators who may be able to give you a rough costing prior to your procedure.
Always remember that price should never be the determining factor when it comes to choosing your provider. We feel that safety and quality of service should be your number one priority and instilling in you the confidence that our team will look after you before, during and after your procedure to the best of their ability.
Spread the cost of your treatment

Centre for Surgery are fully approved to offer finance via our specialist finance partner, Chrysalis Finance.
You no longer need to use your savings to pay for your treatment – you can apply to spread the cost of your procedure with Chrysalis Finance using their simple 1,2,3 application to pay for your procedure.
Don't wait until you have enough money for your treatment, apply today and (subject to status) pay for your procedure easily in monthly instalments, using one of their payment options.
Chrysalis Finance is the only ethical provider who focus solely in the provision of specialist financing for medical procedures.
The Centre for Surgery approach to aftercare
Our aftercare programme was recently described as 'outstanding' by our regulator, the Care Quality Commission. 
Our postoperative support team phone all our patients the day after their procedure and then every other day thereafter for the first two weeks. The proactive nature of our postoperative support gives every patient the best opportunity for a smooth postoperative recovery free of complications. In many cases if complications were to occur, their impact is markedly lessened by early detection, prompt clinical assessment and correct treatment. Where a patient expresses concern to our team over the phone, then we often call patients in the same day for assessment with one of our expert nursing team. Even if there is no significant issue, the careful explanation and calm reassurance provided by our team can help to alleviate any worries you may have experienced.
What To Expect
Find the right time
Our friendly and knowledgeable patient coordinators will speak with you to learn about your requirements, it's all confidential and your information will be used to assess whether rhinoplasty surgery is right for you. We offer the full range of finance options to help you budget for your procedure. We'll organise a convenient date and time for you to visit to come and visit our patient relationship manager at our bespoke central London clinic at 106 Crawford Street.
Personalised quote
At the surgical consultation, you will meet directly with Mr Onur Gilleard. The surgeon will thoroughly assess you to determine your suitability and advise of the best options for you. Your surgeon will then explain how the procedure will work including our innovative ClearSleep™ anaesthesia technique which has been found to optimise outcomes following rhinoplasty surgery. You will receive your personalised quote the next working day from your patient coordinator. Mr Gilleard may wish to see you for a second consult if your case is particularly complex or if you simply have further questions which you would like answering.