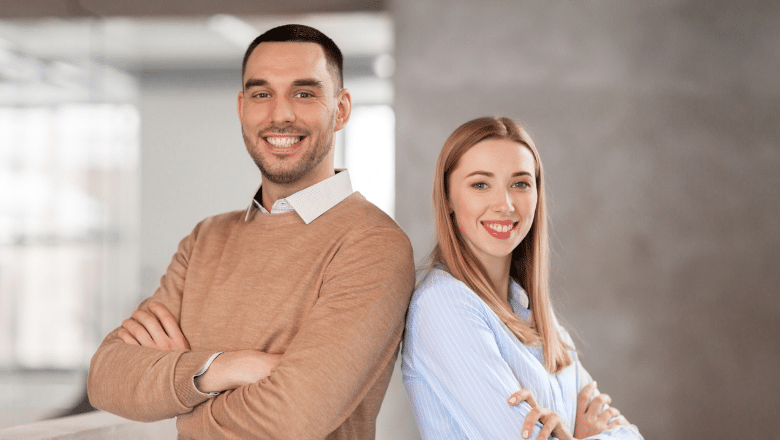 At Centre for Surgery, we understand that undergoing any surgical procedure is a significant decision, and it's natural to have questions and concerns along the way. Here are some frequently asked questions (FAQs) that we often encounter from our patients:
Do I need a GP referral to see a surgeon?
In most cases, a GP referral is not required to see a surgeon at Centre for Surgery. We offer direct access consultations, which means you can schedule a consultation with one of our specialist plastic surgeons without the need for a referral from your GP.
However, there may be situations where a GP referral is necessary. For example, if your insurance provider requires a referral for coverage purposes, or if your GP recommends consulting with a specialist before proceeding with surgery.
It's always best to check with our clinic or your GP to confirm whether a referral is needed in your specific case. Our team at Centre for Surgery can provide guidance and assist you in navigating the referral process if required.
What is the minimum age requirement for consultations and procedures?
At Centre for Surgery, the minimum age requirement for a consultation or procedure is 18 years old. This is because cosmetic surgery is a significant decision that should be made by individuals who have reached adulthood and have the capacity to fully understand the risks, benefits, and implications of the procedure. Additionally, the body undergoes various changes during adolescence, and it is important to allow sufficient time for growth and development before considering cosmetic surgery. It is always recommended to consult with a specialist plastic surgeon who can evaluate your individual circumstances and provide personalised advice regarding the appropriateness of surgery based on your age and specific needs.
Does Centre for Surgery charge a consultation fee?
At Centre for Surgery, we offer surgical consultations with our experienced plastic surgeons at a fee of £100. This consultation fee is required to be paid at the time of booking your appointment. We also provide the option of a Virtual Initial Consultation for those who prefer a remote consultation.
During your surgical consultation, you will have the opportunity to meet with one of our specialist plastic surgeons who will take the time to understand your concerns, discuss your goals, and assess your suitability for the desired procedure. The consultation typically lasts around 30 to 45 minutes, allowing ample time for a thorough discussion and examination.
Our surgeons will explain the details of the procedure, including the benefits, potential risks, and expected outcomes. They will also answer any questions or concerns you may have, ensuring that you are well-informed and comfortable with your decision.
We believe that a comprehensive consultation is essential to establish a strong patient-surgeon relationship and to ensure that you have a clear understanding of the procedure and its potential outcomes. Our goal is to provide you with all the information you need to make an informed decision about your treatment.
Please note that the consultation fee is non-refundable.
To schedule a surgical consultation or a Virtual Initial Consultation, please contact our clinic and our friendly team will assist you in booking your appointment at a convenient time.
Surgical Procedure FAQs – Questions about Procedures
Face Surgery FAQs
Breast Surgery FAQs
Body Surgery FAQs
Massive Weight Loss FAQs
Cosmetic Gynaecology FAQs
Is cosmetic surgery in the UK covered by private medical insurance?
Coverage for cosmetic surgery under private medical insurance varies depending on the insurance provider and the specific policy. In general, cosmetic surgery is considered an elective or non-essential procedure, and most standard private medical insurance policies do not cover the costs associated with it.
However, there may be exceptions and certain circumstances where insurance coverage is available. For example, if the cosmetic surgery is deemed medically necessary for reconstructive purposes following an accident, trauma, or medical condition, it may be eligible for coverage.
It's important to review your insurance policy or contact your insurance provider directly to understand the specific terms and conditions regarding coverage for cosmetic surgery. They can provide you with detailed information on what procedures are covered, any pre-authorization requirements, and any associated out-of-pocket costs.
At Centre for Surgery, we recommend discussing your insurance coverage and options with your insurance provider to determine if any part of your cosmetic surgery may be eligible for reimbursement. Our team can also provide assistance and support in navigating the insurance process to help you make informed decisions about your treatment.
Is cosmetic surgery expensive?
Most patients are often very surprised that cosmetic surgery is, in reality, very affordable. We offer payment plans by Chrysalis Finance to make cosmetic surgery financially available to an even larger number of people who previously would not have been able to consider a cosmetic surgery procedure. A cosmetic surgery procedure Is both a significant and permanent investment in one's personal appearance. You can enquire about rough pricing for most procedures by calling our patient coordinator team on 020 7993 4849. Pricing for some procedures will depend on the patient's medical condition. An exact price for your cosmetic surgery procedure will be provided after your face-to-face consultation.
What is the difference between getting my surgery in the UK compared to overseas?
Choosing to have your surgery in the UK rather than overseas offers several advantages, including safety, convenience, and peace of mind.
Safety is a primary concern when it comes to any surgical procedure. In the UK, plastic surgeons are held to high standards and must adhere to strict regulations and guidelines. They undergo rigorous training and are certified by the General Medical Council (GMC). By choosing a qualified and experienced plastic surgeon in the UK, you can have confidence in the quality of care and the safety protocols followed during your surgery.
Recovery is an important aspect of any surgical procedure. Opting to have your surgery in the UK allows you to recover in the comfort of your own home. Being close to your support network, including family and friends, can provide invaluable emotional and practical assistance during your recovery period. Additionally, in the unlikely event of any post-operative complications, you will have easy access to your surgeon and can receive prompt medical attention.
RELATED: Recovery after Cosmetic Surgery
Communication is crucial throughout the surgical process. Choosing a UK-based surgeon means you can easily communicate with them before and after your surgery, addressing any concerns or questions you may have. This open line of communication allows for a better understanding of your individual needs and ensures that your surgeon can tailor the procedure to meet your specific goals.
There is often a misconception that undergoing surgery overseas is always cheaper. While initial costs may seem lower, it is important to consider the overall value and potential long-term expenses. Overseas surgeries often have hidden costs, including travel expenses, accommodation, and aftercare. Furthermore, there may be language barriers, differences in medical regulations, and limited follow-up care. It is also worth noting that the higher complication and revision rates associated with surgeries performed overseas can result in additional costs and potential risks.
RELATED: The Dangers of Cosmetic Surgery Tourism
By choosing to have your surgery in the UK, you can have peace of mind knowing that you are receiving high-quality care from a qualified professional in a regulated and safe environment. The comprehensive support and follow-up care provided by UK-based clinics contribute to a positive surgical experience and optimal outcomes.
Who is a good candidate for cosmetic surgery?
A good candidate for cosmetic surgery is someone who has realistic expectations, good overall health, and a positive mindset. Here are some factors that may indicate you are a suitable candidate for cosmetic surgery:
Realistic expectations: It's important to have a clear understanding of the potential outcomes of the procedure and maintain realistic expectations. Cosmetic surgery can enhance your appearance, but it may not completely change your life or solve underlying personal issues.
Good overall health: Being in good overall health is essential for a safe and successful surgery. Your surgeon will assess your medical history, perform a thorough examination, and may require certain medical tests to ensure that you are physically fit for the procedure.
Emotional well-being: Cosmetic surgery is a personal decision that should be made when you feel emotionally ready. It's important to have a positive mindset and be motivated by self-improvement rather than external pressures or expectations.
Specific concerns: Cosmetic surgery is designed to address specific aesthetic concerns that bother you. Whether it's correcting a physical feature you're unhappy with, rejuvenating certain areas of the body, or enhancing your natural beauty, having clear goals and areas of focus can indicate your suitability for the procedure.
Stable weight: It's generally recommended to be at a stable weight before undergoing cosmetic surgery. Significant fluctuations in weight can affect the long-term results of certain procedures, particularly those involving body contouring.
Non-smoker: Smoking can increase the risk of complications during surgery and impair the healing process. If you are a smoker, it's advisable to quit smoking well in advance of your procedure to optimise your results and minimise the risk of complications.
Understanding the procedure: Being well-informed about the procedure you are considering is crucial. Take the time to research and educate yourself about the benefits, potential risks, recovery process, and expected outcomes of the surgery.
Are there risks involved with surgery?
Yes, like any surgical procedure, cosmetic surgery carries certain risks. It's important to be aware of these risks and have a thorough discussion with your surgeon before proceeding with the surgery. Some potential risks and complications associated with cosmetic surgery include:
Infection: There is a risk of developing an infection at the surgical site. Precautions are taken to minimise the risk, such as using sterile techniques and prescribing antibiotics when necessary.
Bleeding: Excessive bleeding during or after surgery is a potential risk. Your surgeon will take measures to control bleeding during the procedure and monitor you closely post-surgery.
Scarring: All surgical procedures result in some degree of scarring. However, skilled surgeons aim to minimize visible scarring by placing incisions in discreet locations and using advanced techniques for wound closure. The appearance of scars can also be influenced by individual factors such as genetics and skin type.
Anaesthesia risks: Anesthesia is used to ensure your comfort and safety during surgery. Although rare, there are potential risks associated with anaesthesia, including adverse reactions and complications. Your anesthesiologist will thoroughly evaluate your medical history and closely monitor you during the procedure to minimize these risks.
Haematoma and seroma: Haematoma refers to the collection of blood outside the blood vessels, while seroma is the accumulation of fluid under the skin. Both can occur after surgery and may require drainage or other interventions.
Poor wound healing: Some individuals may experience delayed or impaired wound healing, which can lead to prolonged recovery or increased risk of infection. Factors such as smoking, certain medical conditions, and poor circulation can contribute to this risk.
Changes in sensation: Temporary or permanent changes in sensation, such as numbness or increased sensitivity, may occur in the treated areas. In most cases, sensation returns to normal over time, but it can take several months.
Unsatisfactory results: While skilled surgeons strive to achieve the desired outcomes, there is a possibility that the results may not meet your expectations. It's important to have realistic expectations and communicate openly with your surgeon about your goals and concerns.
Revision surgery: In some cases, additional procedures or revision surgery may be necessary to address complications or further refine the results. This is more common in complex procedures or cases with specific challenges.
Where are procedures performed?
Centre for Surgery offers a modern and fully accredited day surgery facility in London where all surgical procedures are performed. This facility is regulated and inspected by the Care Quality Commission (CQC), ensuring that it meets the highest standards of safety and quality. The facility is equipped with advanced surgical technology and equipment, providing a safe and comfortable environment for your procedure.
RELATED: 95-97 Baker Street
After your surgery, your surgeon will visit you while you are still in the recovery suite to assess your condition and provide any necessary postoperative instructions. This allows for immediate postoperative care and ensures that you are monitored closely during the initial recovery period.
Additionally, you will have a follow-up appointment one week later with the nursing team at Centre for Surgery. They will check your wounds, change dressings if needed, and address any concerns or questions you may have during this important stage of the healing process.
The aim of performing procedures at our dedicated day surgery facility is to provide a streamlined and efficient experience for our patients. By having a dedicated space for surgeries, we can optimise the surgical environment, ensure a high level of cleanliness and infection control, and focus on providing personalised care throughout your journey.
Once I have decided to proceed with surgery, how long will I have to wait?
For cosmetic surgery procedures, there is a recommended two-week "cooling off" period before proceeding with surgery. The purpose of a two-week cool-off period, in the context of cosmetic surgery is to allow patients ample time to consider their decision and ensure they are fully informed before proceeding with the surgery. It serves as a mandatory waiting period between the initial consultation and the actual surgical procedure.
The cool-off period is designed to give patients the opportunity to reflect on their decision, ask any additional questions they may have, and weigh the potential risks and benefits associated with the surgery. It is a time for patients to consider alternative options, seek second opinions if desired, and make an informed decision that aligns with their personal goals and expectations.
This waiting period is especially important for elective procedures like cosmetic surgery, as it helps ensure that patients are not making impulsive or hasty decisions that they may later regret. It provides an opportunity to discuss any concerns or uncertainties with the surgeon, clarify any misconceptions, and fully understand the potential outcomes and limitations of the procedure.
The cool-off period aims to promote patient safety, satisfaction, and informed consent. It allows patients to carefully evaluate their motivations, expectations, and readiness for the surgical intervention, ensuring that they are mentally and emotionally prepared for the process.
How can I pay for my cosmetic surgery procedure?
At Centre for Surgery, we accept all major credit cards and debit cards including Visa, Mastercard and American Express. We also have a number of affordable financing plans from Chrysalis Finance available to help you spread the cost of your cosmetic surgery procedure. These financing options allow you to make manageable monthly payments over a period of time, making the procedure more affordable and accessible.
When it comes to payment, we require a £500 deposit to secure your surgery date, and the remaining balance is typically due 21 days prior to the procedure. The specific payment terms and schedule will be discussed and agreed upon during your consultation.
In addition to credit card payments and financing options, we do not currently accept medical insurance for cosmetic surgery procedures, as they are generally considered elective and aesthetic in nature. However, it is always advisable to check with your insurance provider to understand your specific coverage and any possible reimbursement options.
At Centre for Surgery, we understand the importance of transparent pricing and financial accessibility. During your consultation, our dedicated team will provide you with a detailed breakdown of the costs associated with your specific procedure, including the surgical fees, anaesthetic fees, and any additional charges for surgical facility use. We will also discuss the available payment options and assist you in finding the most suitable financial solution for your needs.
Please note that the exact payment methods, financing options, and terms may vary depending on the specific policies and guidelines of Centre for Surgery. It is recommended to consult directly with our clinic to receive the most accurate and up-to-date information regarding payment options for your cosmetic surgery procedure.
Surgery & Recovery FAQs
What type of anaesthesia will be used during my surgery?
The type of anaesthesia used will depend on the procedure and your specific needs. Your surgeon will discuss the anaesthesia options with you, including general anaesthesia or local anaesthesia with sedation. They will explain the advantages and potential risks associated with each option, allowing you to make an informed decision.
RELATED: Anaesthesia for Cosmetic Surgery
After your surgery, postoperative care and follow-up appointments are an important part of your recovery process. Your surgeon will provide specific instructions on what to expect and how to care for yourself after the procedure. Here are some common questions regarding the post-surgery period:
Will I need to take medication after my surgery?
In most cases, painkillers and/or antibiotics are prescribed after cosmetic surgery. The type and duration of medication will depend on the specific procedure performed and your individual needs. It is important to follow your surgeon's instructions regarding medication usage. Taking prescribed pain relief medication as directed can significantly improve your comfort during the recovery process.
Will I need to wear a surgical garment after surgery?
For certain surgical procedures, such as liposuction or body contouring, wearing a compression garment may be recommended. These garments provide support, help reduce bruising, and control swelling. If your procedure requires a surgical garment, the clinical support team will provide you with detailed instructions on how to use and care for it.
When can I get back to normal activities?
The timeline for resuming normal activities will vary depending on the type of surgery you undergo. As a general guideline, you will typically be advised to avoid strenuous exercise and heavy lifting for the first two weeks following surgery. Gradually, you will be able to increase your activity level under the guidance of your surgeon. By around six weeks post-surgery, most patients can resume their normal level of exercise and daily activities.
What happens after my surgery?
Your surgeon will schedule follow-up appointments to monitor your progress and ensure proper healing. The frequency of these appointments may vary, but typically patients are seen at 1 week, 3 weeks, 8 weeks, 6 months, and annually for check-ups if required. These post-operative visits allow your surgeon to assess your healing, address any concerns or questions you may have, and provide further guidance for your recovery.
Will I be in pain after cosmetic surgery?
It is common to experience some level of discomfort or pain following cosmetic surgery, but the severity and duration of the pain can vary depending on the specific procedure performed and individual pain tolerance. Surgical procedures involve making incisions, manipulating tissues, and often involve some degree of tissue trauma, which can result in post-operative pain and discomfort.
Your surgeon will take measures to manage and minimize pain during the recovery process. This may include prescribing pain medication or recommending over-the-counter pain relievers to help alleviate any discomfort. It is important to follow your surgeon's instructions regarding pain management and take medications as directed.
In addition to medication, there are other strategies you can employ to help manage pain after cosmetic surgery. These may include applying ice packs to the surgical area to reduce swelling and discomfort, using compression garments or dressings as recommended, avoiding strenuous activities or movements that may exacerbate pain, and maintaining proper wound care to promote healing and reduce the risk of complications.
It's important to note that pain levels will typically decrease gradually over time as the body heals. If you have any concerns about pain or discomfort during your recovery, it is important to communicate with your surgeon and seek their guidance and support. They can provide you with specific recommendations and address any issues that may arise.
Remember, everyone's pain tolerance and experience will be different, so it is essential to have open and honest communication with your surgeon throughout the recovery process to ensure that your pain is properly managed.
Can I drive myself home after surgery?
No, it is not advisable to drive yourself home after surgery. Whether you receive sedation or a general anaesthetic, it is necessary to have someone accompany you and drive you home. This is for your safety and to ensure proper care during the initial recovery phase. Additionally, it is recommended to have someone stay with you for at least 24 hours after the procedure to provide support.
Does cosmetic surgery leave a scar?
Cosmetic surgery procedures can leave scars, as they involve incisions made in the skin to access and modify underlying tissues. The appearance and visibility of scars can vary depending on factors such as the type of procedure, the skill of the surgeon, the individual's healing process, and their skin type.
Skilled plastic surgeons aim to minimise the appearance of scars by carefully placing incisions in inconspicuous locations and using techniques that promote optimal healing. They may also use suturing techniques that minimise tension on the incision site and utilise advanced closure methods to enhance the final scar's appearance.
While efforts are made to minimise scarring, it's important to understand that scars are a natural part of the healing process and cannot be completely avoided. However, with time, scars typically fade and become less noticeable. Additionally, there are various scar management techniques available, such as scar creams, silicone sheets, and laser treatments, that can help improve the appearance of scars over time.
During your consultation with a plastic surgeon at Centre for Surgery, they will discuss the specific details of your procedure, including the potential for scarring, and provide guidance on scar management techniques. They will also evaluate your skin type, location of incisions, and other factors that may affect scarring to provide you with a realistic expectation of the potential outcomes.
It's important to remember that while scars are an inherent part of surgery, the goal of skilled plastic surgeons is to achieve the best possible aesthetic outcome while minimizing visible scarring.
What can be done to improve the appearance of surgical scars?
There are several techniques and treatments available to improve the appearance of surgical scars. Here are some commonly used methods:
Topical treatments: Applying specialised creams, gels, or ointments to the scar can help moisturise the area and promote healing. Certain ingredients, such as silicone, vitamin E, and onion extract, have been shown to be effective in reducing scar visibility. Regular and consistent application of these products can help soften and flatten the scar over time.
Silicone sheets or gel: Silicone sheets or gel can be applied directly to the scar and can help hydrate the skin, reduce redness and discolouration, and flatten the scar tissue. They create a protective barrier that helps to improve the appearance of the scar.
Steroid injections: In some cases, particularly for hypertrophic or keloid scars that are raised and thickened, corticosteroid injections can be administered to reduce inflammation and flatten the scar. Multiple injections may be needed over time to achieve the desired results.
Laser therapy: Laser treatments, such as fractional laser resurfacing, can be used to improve the appearance of scars. The laser stimulates collagen production and helps to remodel the scar tissue, resulting in a smoother and less noticeable scar. Multiple sessions may be required for optimal results.
Microneedling: This procedure involves creating controlled micro-injuries to the scar tissue using fine needles. It stimulates collagen production and promotes skin remodelling, leading to smoother and more refined scar tissue.
Surgical scar revision: In some cases, a scar may be revised surgically to improve its appearance. This involves removing the existing scar tissue and re-closing the incision using advanced techniques to minimsze tension and achieve a more favourable scar outcome.
It's important to consult with a specialist plastic surgeon at Centre for Surgery who can evaluate your specific scar and recommend the most suitable treatment options based on your individual needs and goals. They will consider factors such as the type and location of the scar, your skin type, and your overall health to determine the most effective approach for scar improvement.
Do I need to lose weight before have cosmetic surgery?
In many cases it is not required to lose weight before undergoing cosmetic surgery. Patients who are very overweight are recommended to lose weight so that their body mass index is 30 or below but it is never a good idea to lose weight down to a level which is impossible to maintain over the long term
What could happen if I gain or lose weight after my procedure?
Many patients may lose weight after having had cosmetic surgery. Patients who have had procedures such as liposuction, tummy tuck or breast reduction may find that their procedure has given them a platform which they needed to then go on to lose more weight via natural methods of diet and exercise. It is generally the case that patients who maintain a stable weight after cosmetic surgery will find that the results of cosmetic surgery are also maintained with time.
How long do the results of cosmetic surgery last?
The longevity of the results from cosmetic surgery can vary depending on several factors, including the specific procedure performed, individual factors such as age and lifestyle, and the quality of post-operative care. While cosmetic surgery can provide long-lasting improvements, it is important to understand that the ageing process will continue over time, and certain lifestyle factors can influence the longevity of the results.
Some procedures, such as facelifts and breast augmentations, can provide long-lasting results that can be maintained for many years. However, it's important to note that the natural ageing process will still affect the body and may require additional treatments or maintenance procedures in the future to sustain the desired outcome.
Other procedures, such as dermal fillers and anti wrinkle injections, offer temporary results that typically last for several months to a year, depending on the specific product used. These treatments require periodic touch-ups to maintain the desired appearance.
To maximise the longevity of cosmetic surgery results, it is crucial to follow the post-operative instructions provided by your surgeon, maintain a healthy lifestyle, and protect your skin from sun damage. Additionally, regular check-ups with your surgeon can help identify any potential issues and address them promptly.
What will happen if I become pregnant after my surgery?
There is nothing wrong with becoming pregnant after cosmetic surgery. Having cosmetic surgery does not affect one's ability to have children or affect the safety of pregnancy or childbirth. Our bodies naturally go through changes which are associated with being pregnant. For certain types of procedures such as liposuction or tummy tuck one's appearance may alter significantly after having children. However, patients will always find that they look better than if they did not have cosmetic surgery.
How much time do I need off after surgery?
The vast majority of patients who have cosmetic surgery will often need a week off work after their procedure. In many cases attempting to return to demanding work routines earlier can be difficult and may result in an increase in bruising and potentially lead to a delay in healing. Some procedures, such as a tummy tuck, may require more time off work. Your surgeon may allow gentle desk-based work after two weeks, and generally, most patients can restart gym and sporting activities at the 4 to 6 weeks mark.
Does cosmetic breast surgery affect my risk of developing breast cancer?
Cosmetic surgery of the breast is not known to affect one's risk of developing breast cancer. Most published research has definitively shown that procedures such as breast augmentation, breast lift or breast reduction do not increase the risk of breast cancer. In fact, a few published studies have actually shown that patients who undergo cosmetic breast surgery may have a lower risk of breast cancer compared with women who have not undergone cosmetic surgery of the breast.
Why Choose Centre for Surgery?
At Centre for Surgery, we pride ourselves on being a leading specialist plastic surgery clinic, offering a wide range of surgical and non-surgical procedures to meet the diverse needs of our patients. When it comes to choosing a clinic for your cosmetic or reconstructive surgery, there are several reasons why Centre for Surgery stands out:
Expertise and Specialisation: Our clinic is home to highly skilled and experienced specialist plastic surgeons who have undergone extensive training and are registered with the General Medical Council (GMC). They specialise in specific areas of plastic surgery, ensuring that you receive the highest level of care and expertise tailored to your individual needs.
Comprehensive Range of Procedures: We offer a comprehensive range of surgical procedures, including gynecomastia surgery, abdominoplasty, breast augmentation, rhinoplasty, and more. Our surgeons are well-versed in the latest techniques and advancements in plastic surgery, ensuring that you have access to the most effective and innovative treatments.
Patient-Centred Approach: At Centre for Surgery, we prioritise patient care and satisfaction. We believe in open and transparent communication, ensuring that you have all the information you need to make informed decisions about your treatment. Our dedicated team is committed to providing personalised care, addressing your concerns, and guiding you through every step of your surgical journey.
State-of-the-Art Facilities: Our clinic is equipped with state-of-the-art facilities and advanced technology, ensuring the highest standards of safety and quality in surgical procedures. We maintain strict infection control protocols and adhere to the highest industry standards to ensure your safety and well-being.
Focus on Safety and Ethics: Your safety is our utmost priority. We follow rigorous safety protocols and guidelines to minimise risks and ensure the best possible outcomes. Our surgeons operate in fully accredited facilities, and we prioritise the use of high-quality implants and materials that have been proven safe and effective.
Excellent Patient Reviews: We are proud of the positive feedback and reviews we receive from our patients. Their satisfaction and trust in our services reflect the quality of care and results we strive to achieve.
Convenient Locations: Centre for Surgery located in the heart of central London, making it easily accessible for patients across the city and the rest of the UK. Our clinics are well-equipped and designed to provide a comfortable and welcoming environment for your consultations and treatments.
Choosing the right clinic for your surgical needs is a crucial decision. At Centre for Surgery, we offer a combination of expertise, specialisation, patient-centred care, state-of-the-art facilities, and a commitment to safety and ethics. We aim to provide exceptional surgical experiences and deliver the desired results to enhance your well-being and confidence.