Laser resurfacing in London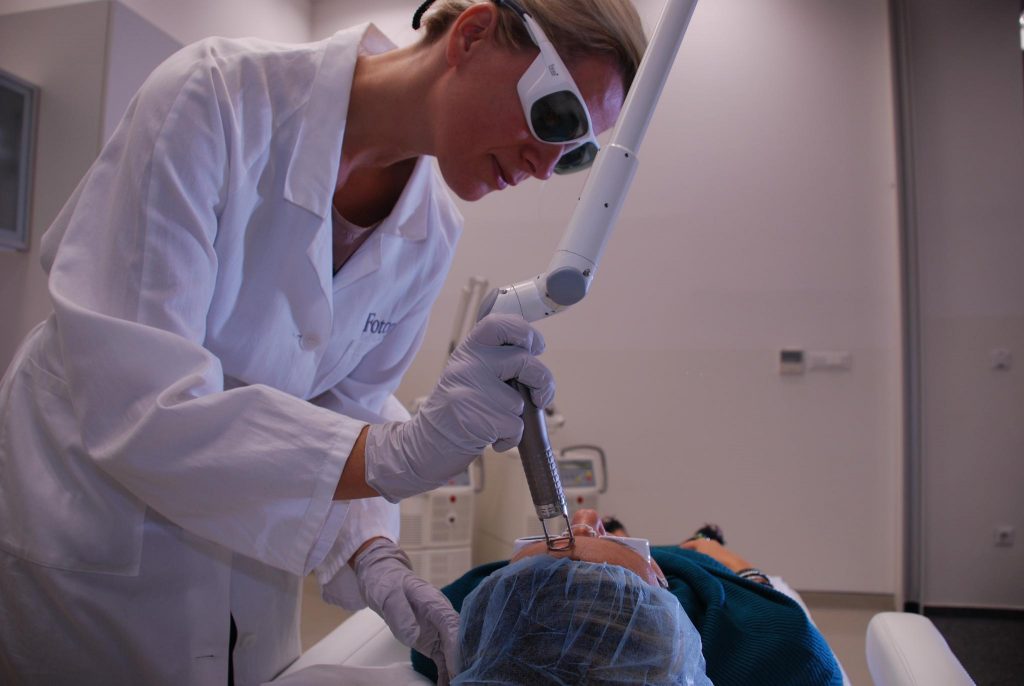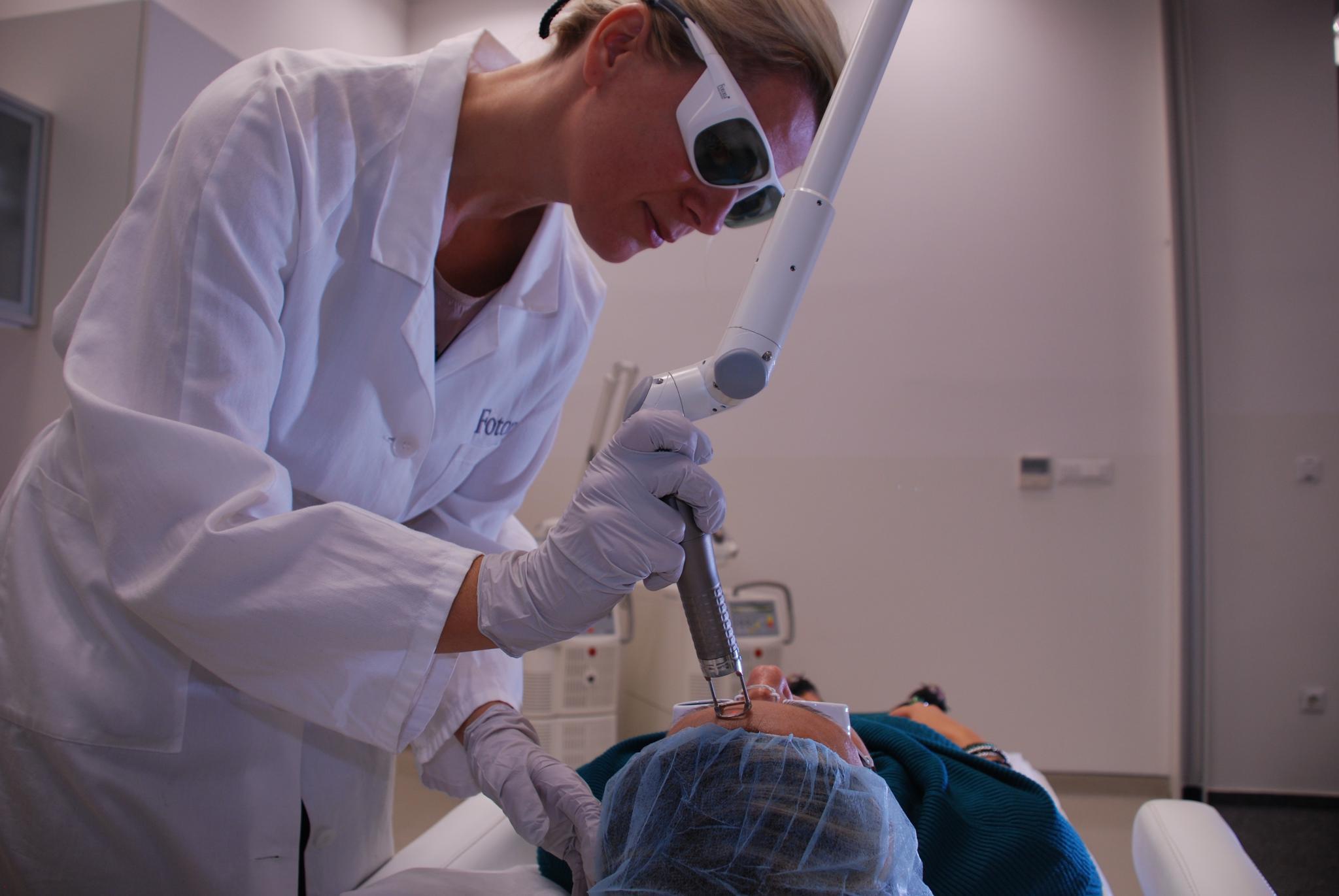 Laser resurfacing, also known as a laser peel or fractional resurfacing involves the removal of the outer layer of sun-damaged skin using Erbium laser. Subsequent healing results in smoother, softer, and more youthful looking skin. Laser resurfacing is another type of skin resurfacing alongside more traditional chemical peels. Laser skin resurfacing is used to treat many skin concerns including fine lines and wrinkles, facial scarring, coarse skin texture, hyperpigmentation, age spots, acne scarring and discolouration. Laser resurfacing is most commonly performed in the face and neck region. Laser resurfacing especially when performed at higher treatment parameters allows patients to achieve results in just one treatment and the results can last for many years. The average recovery after laser resurfacing is about 7-14 days on average and during this time, patients should minimise sun exposure, wear protective clothing and wear high SPF sunscreen to minimise the risk of hyperpigmentation. Our practitioners will also prescribe medical grade skin care products to enhance the healing process, your recovery and ultimately the final results.
Laser Resurfacing Expected Results
Reduce or eliminate fine lines and wrinkles
Treatment of age spots, sun spots and solar lentigo
Treatment of acne scarring
Treatment of dyschromia
Eliminate coarse skin texture
Skin tightening
Remove freckles
The effects of sun damage and environment pollutants gradually take their toll on human skin, causing wrinkles to be formed, age spot and sun spot formation and thickened unsightly blemishes.
Choosing the right specialist for your consultation and laser treatment is key to getting the very best results from your treatment. We don't use 'aesthetic grade' lasers which are very often under-powered and actually carry greater risks of complications than their surgical grade equivalents.
Whether it is non-ablative or ablative laser, fractional or full field laser skin resurfacing, we have all the treatment options to suit every skin type. Our practitioners have a wealth of experience and perform hundreds of laser procedures annually. It is extremely important to select specialists who have the in-depth expertise with powerful surgical grade lasers as well as having access to the most advanced laser technology.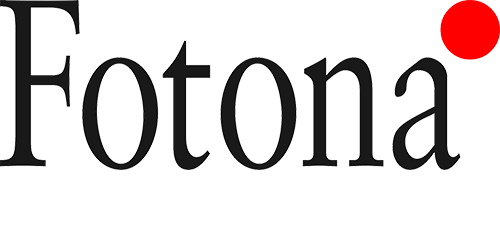 Er:YAG laser resurfacing using the Fotona SP Dynamis is an excellent treatment option for a range of common skin concerns, from localised treatment of benign pigmented lesions such as seborrhoeic keratosis or senile warts to full-field resurfacing of the whole face. Emitting light at a peak wavelength of 2940nm, the energy is absorbed by water in the superficial layers of the skin (epidermis and dermis). Epidermal ablation and resultant healing of the skin can treat sun-induced damage, dyschromia, and coarse skin texture. Added thermal injury in the dermis below the zone of ablation stimulates the production of collagen and elastin, reducing skin laxity and improving the appearance of lines and wrinkles at rest, also known as static wrinkles. With appropriate selection of the right patient for treatment with the Er:YAG laser, you can achieve an overall significantly improved appearance to your skin.
Erbium laser skin resurfacing is most effective for lighter skin types (Fitzpatrick skin types I-II) but can also be employed for darker skin types (Fitzpatrick skin types III-IV) with careful adjustment of laser settings to more conservative levels.
We also perform combination treatments with Morpheus8, anti wrinkle injections and dermal fillers.
All our doctors are on the GMC specialist register. Our London dermatology clinic at 106 Crawford Street was recently inspected and rated as good across all 5 domains.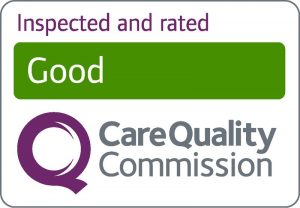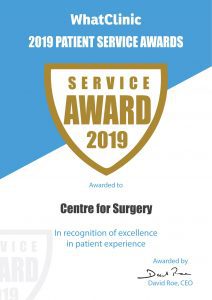 RealSelf Top Doctors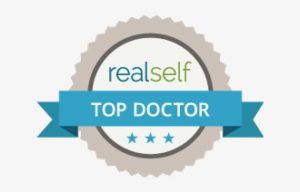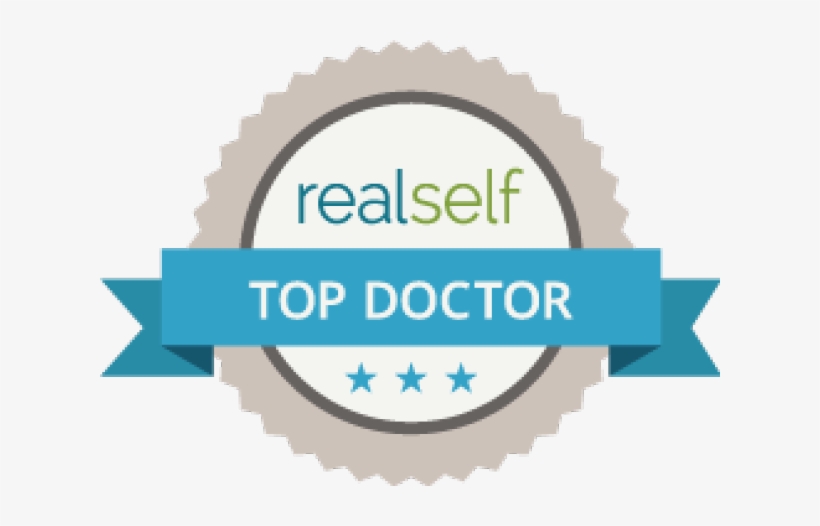 RealSelf top doctor status is awarded to less than 10% of the RealSelf doctor community.  This status is earned by achieving consistently high patient satisfaction (from RealSelf reviews), getting excellent feedback on expert answers to patient questions, and after investing significant time in Q&A and other doctor activity. RealSelf top doctors are rated among the very best surgeons in the United Kingdom and USA.
Would highly recommend Centre for Surgery. Very professional staff who supported me through my entire journey from initial consultation to the procedure. Always on hand to answer any questions I had and thoroughly explained the procedure and associated risks to ensure I was well-informed.
Amazing, exceptional, professional and quality service! From the initial request for more information until the day of procedure and after the procedure. The constant calls and emails from the team made me feel as if I was relevant and showed me that my business was important to them. Dr. Mitakos, Carolyn, Samira and Natalie (recovery nurse) OUTSTANDING, OUTSTANDING, OUTSTANDING!!! Dr. Mitakos was thorough and made sure to be honest about the procedure and my results. It's been a week post-op and I'm in love! Even with swelling in some areas!! I couldn't have asked for a better Dr. He was very professional, kind and genuine. Carolyn, Samira and Natalie are angel sent! They were so kind, caring and ensured that I was well taken care of days leading up to the surgery, on the day of surgery and during recovery. I would recommend Centre for Surgery to anyone who wants to get surgery to feel better about themselves.
Amazing service from start to finish, extremely professional staff and surgeons. Special thanks to my Consultant Plastic Surgeon Dr Ertan Erel was brilliant and made me feel so calm and confident from the moment we met through my consultation . He is definitally second to none.. I would recommend Centre for Surgery in a heart beat.
Recommend highly!! Always wanted a breast augmentation and never had the nerve to go through with it. Until i got Recommended center for surgery and spoke to carolyn and the ball got rolling 🙂 meeting dr tillo for a couple consultation made me certain i wanted it and i would be in great hands. The day of the surgery i was nervous but having such a great support team from the nurses and care team was a massive relaxation. And the aftercare is amazing. They check in with you every over day and i could contact them if needed for anything. I could name so many great people that helped me throughout my journey but dr tillo is amazing with what he does. And carolyn was and still is the best person to organise and help me with everything throughtout.
Absolutely amazing service from start to finish. I have been looked after the whole way through the process, from initial conversations, consultation, to having my surgery and being looked after by the brilliant aftercare team. I could not recommend Dr Omar Tillo enough, lovely surgeon who was honest with me throughout and made me feel so comfortable.
Domenico Betti
24/03/2021
Really wonderful experience, Jasmin the receptionist was very helpful and sweet she assisted me throughout my appointments, bookings and payment. The day of my surgery I was extremely nervous and very anxious, I was booked in for upper eyelid surgery ( Blepharoplasty ) First I was met with the lovely Gregory who I could not have asked for such a lovely kind person to be the Surgeons right hand man, he made me feel at ease straight away and as comfortable as possible. I then met my Surgeon Dr Ertan Erel who was also wonderful ( I had previously met him 2 weeks before for my consultation) I had a instant liking to him and felt comfortable with him performing the procedure on me. I had the treatment with Local anesthetic so I was fully awake and aware of what was going on, again I was extremely nervous and felt like I was having a small mini panic attack when we started but both Dr Ertan Erel and his assistant Gregory both made me feel at ease and as relaxed as they possibly could, we even had some 80s music on that helped to calm me down, Gregory was holding my hand the majority of the time and was having a chat with me that made me feel so relaxed, I could not have asked for 2 lovely men to have worked on me. Both the Surgeon and his assistant are as important as each other when you have a very nervous patient like myself. I have not had any complications since leaving the clinic and so far I am really so happy I can already see the amazing results. Dr Ertan returned my call back two days later to make sure everything was ok and how I was getting on ( that was very reassuring ) Very exited to get my stitches out in a few days. I could not give less than 5 stars so thank you very much. I will definitely be recommending. Verity.
Well where do I begin. So I am 6week post surgery and I couldn't be happier with my results. I done endless research on the procedure I wanted doing and where is best in England and Centre for surgery was the strongest contender and I felt super confident in the reviews and before and after photos they have online. So my journey started when I emailed centre for surgery for more information about liposuction and fat transfer with Dr Antonios Mitsakos. I then was contacted by Yasmin, she called me for a chat about what I'm after and to discuss options etc. She was incredible with getting my consultation and day of surgery booked as soon as she could and was on the end of the phone with any questions you had any time of day. As a first point of call Yasmin set a very high standard for the company and I was confident in my choice. I went for my consultation with Dr Antonios Mitsakos to discuss the procedure in much more depth, he went though all the risks, told me all the information I needed, we looked at my body to see if it's something he would be happy to do for me and went through all the aftercare I would need to do as well. We went through my medicals and talked about previous surgery I already had. He was so professional so informative that I literally wanted the surgery there and then. I left super happy and excited for my surgery date that was booked in. Before my surgery date I got phone call to go through all the paperwork and guidelines I had to follow and all the prep I needed to do before hand, I was told what garments were best to purchase and all the necessary bits I needed to by prior to the day. That support team were amazing and also answered any questions I had. So the day of my Surgery came and I was so calm but excited because I felt my care already had been great so I knew I was in safe hands. I had my nurse meet me to go through all medicals again, she helped me get prepared and dressed for the op and get everything ready. I then met my anaesthetist to also went through my medicals and asked all the relevant questions, gave me my pre meds and told me what he will be doing. I was super confident and he was very reassuring. Then Dr Antonios Mitsakos had my final chat before surgery checking everything through with me, confirming what he was going to do and where he was removing the unwanted fat and where he was going to transfer it too. He made me feel super comfortable and confident that I was in the right hands. I went into that theatre room a woman so unhappy with her body and when I woke up I was a new woman physically and mentally. Every single day for 2 weeks after my op I had a phone call to check in that I was doing ok and if I have any issues or concerns. The support team were absolutely amazing. I've just had my 6 week post op appointment with Dr Antonios, he again showed me my before photos and took new after photos and honestly the results are unreal. He has given me the body confidence I have never ever had and I can't thank him enough for his amazing skills and the transformation he has achieved. Thankyou so much to all of you that looked after me though out this whole procedure and a special Thankyou to Dr Antonios for changing my confidence, my body and my life. I'll be back again for more.
The service has been so far excellent and is highly recommended to anyone.
I recently had surgery here and would definitely recommend, from initial contact from Carolyn to the aftercare I received was exceptional, Carolyn was very helpful and informative and answered all my questions - even the silly ones late at night! Dr Tillo was very knowledgable, professional and welcoming at the same time and put me at ease about the procedure, it's still early but so far I'm pleased with the results
Trust a facial plastic surgeon
A facial plastic surgeon is trained to undertake aesthetic laser and surgical procedures in the face and neck region. They are dedicated sub-specialists. Compared with general plastic surgeons, facial plastic surgeons are inherently better trained to perform delicate laser and facial procedures. The extra years of surgical training by facial specialists focused on the facial region results in an exceptionally high degree of skill.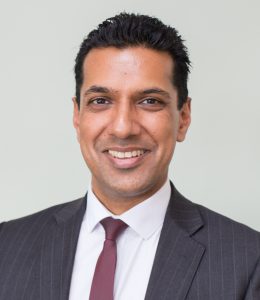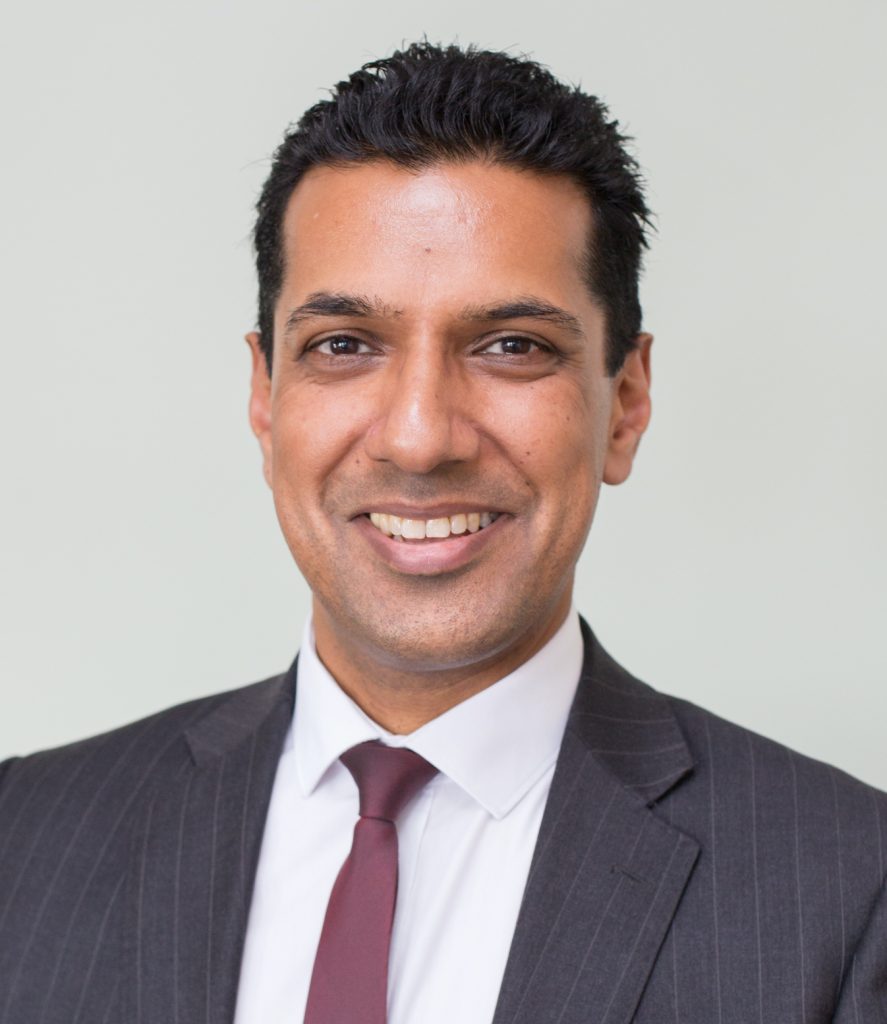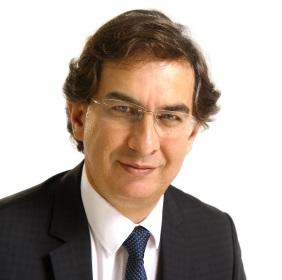 Our surgeons are full members of: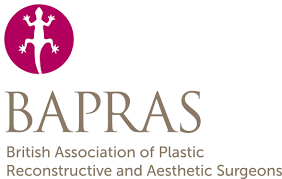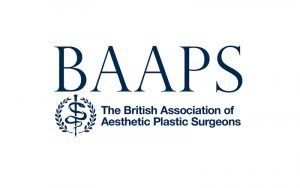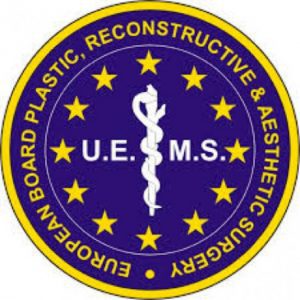 The laser surgeon will always take time to review all your options to give you an idea of how you may look after your procedure. Our high standard of ethics is reflected in our guidance to all patients to seek the opinions of several surgeons so they can feel totally comfortable with their ultimate decision to undergo laser resurfacing as well the right choice of surgeon.
Ideal candidates for laser resurfacing
This is a suitable procedure for those who are concerned about fine lines, wrinkles, skin texture or acne scars. It is suitable for those who do not wish to undergo a surgical procedure, do not want to use any chemicals .You will need to be at least 18 years old to undergo the laser resurfacing procedure.
You will need to attend a consultation with one of the surgeons who will be able to assess whether or not you are an eligible candidate for this procedure.
Good candidates for laser resurfacing
Lighter skin types, Fitzpatrick types 1-3
Those who would like to reduce fine lines around the periocular or perioral region
Tightening of loose skin of the upper and lower eyelids as an alternative to a blepharoplasty
Those wanting to reduce hyperpigmentation, age spots or freckles
Treatment of facial scars including all types of acne scars
Are in good overall health with realistic expectations of what laser resurfacing can achieve
Non-smokers

Who is not an ideal candidate for laser resurfacing?
Laser skin resurfacing delivers outstanding results and will significantly improve fine lines and wrinkles and smoothen out acne scars. However it cannot completely remove very deep wrinkles or severe skin laxity with heavy jowl formation and saggy skin. In these cases, our surgeons will need to carefully assess you to determine if a surgical procedure such as a facelift would be more appropriate with your laser resurfacing procedure. For patients with darker skin types such as dark brown or black skin types (Fitzpatrick type 4-6), laser resurfacing may not be an ideal option. The risk of developing hyperpigmentation during the recovery process is higher in darker skin types. For all skin types, it is very important to commence a skin preconditioning regimen for at least 4-6 weeks prior to laser resurfacing. Preconditioning consists of prescription grade skin care products such as tretinoin and 4% hydroxyquinone. The preconditioning protocol prepares the skin for the effects of the laser and optimises recovery and treatment outcomes.
Benefits of laser resurfacing
At Centre for Surgery, laser skin resurfacing in London is performed using state of the art VSP Erbium technology. This involves the use of a high power surgical grade laser to resurface the skin with extreme precision. Erbium:YAG lasers with a of wavelength 2940nm create less injury to the deeper lying dermis and have less risk of inducing hyperpigmentation skin changes compared with the CO2 laser when the Erbium laser used in a pure ablation mode which leads to quicker healing.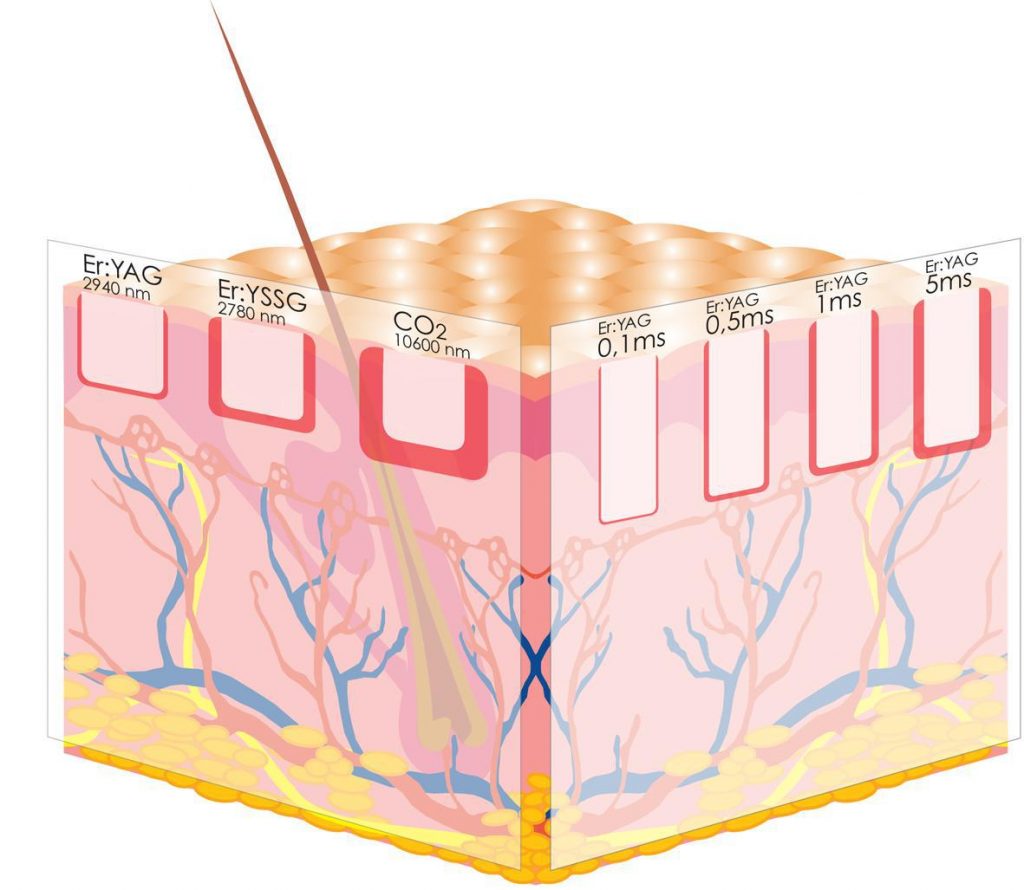 In recent years, the fractional CO2 laser has been developed to reduce the impact of the thermal injury. Fractionation of the laser beam into lots of microcolumns lessens the impact of the skin.The disadvantage of fractional CO2 lasers is their effect of leaving areas of untreated and aged skin. The fully ablative Erbium laser allows for complete ablative skin resurfacing with much less imparting of energy to the dermis and therefore less risk.
There are numerous benefits for undertaking laser skin resurfacing, including:
Able to rejuvenate the skin without surgery or the use of chemicals

Suitable for any skin type

Reduced downtime

Allows for precise and accurate control during treatment, giving you the best results
Ablation and coagulation – how do these matter?
Er:YAG laser is very well absorbed in water. Water is the main chromophore for ablative lasers like the older CO2 lasers and the newer Er:YAG lasers. CO2 lasers have less ablation efficiency due to their lower absorption in water. Er:YAG laser is much more efficiently absorbed in water than CO2 lasers. This allows our lasers to vaporise the target tissue of skin with extreme micron level accuracy without undesired thermal coagulation effects. It is these collateral thermal effects seen with the CO2 laser which are very often responsible for post inflammatory hyperpigmentation or PIH, persistent erythema (redness) and prolonger recovery times. Coagulation will always accompany ablation with CO2 lasers – not so with Er:YAG technology.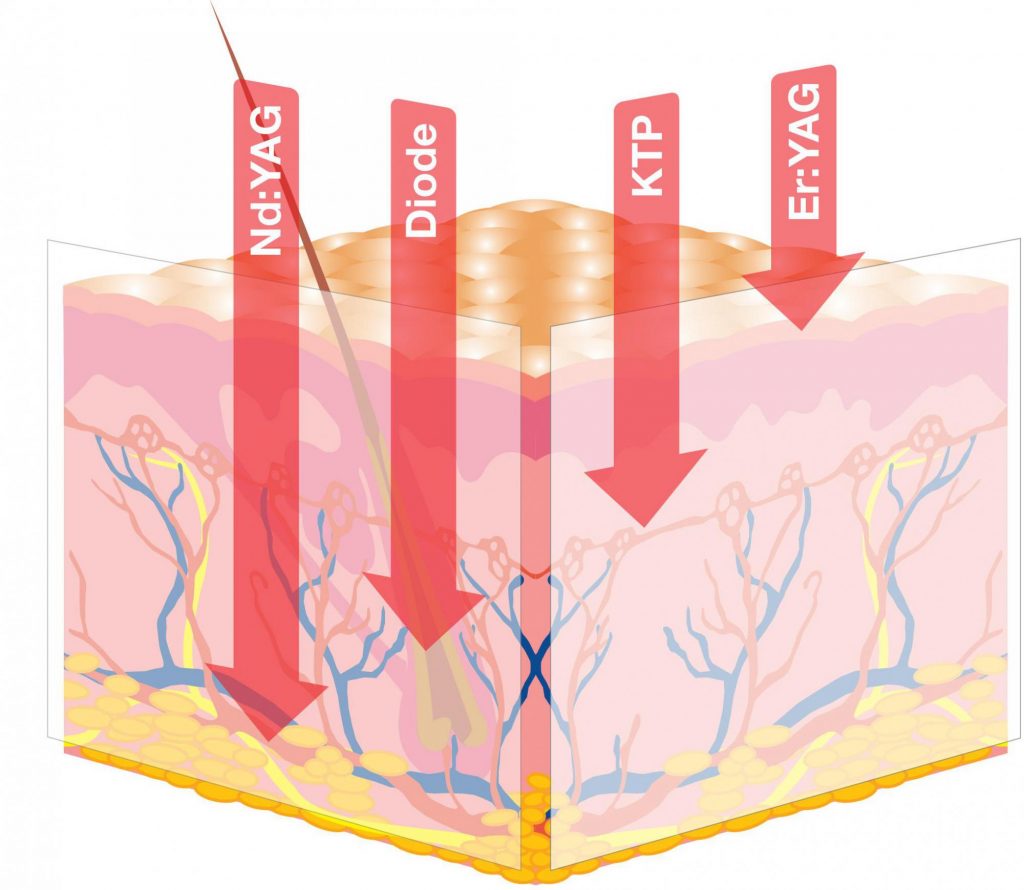 The dual mode Erbium allows the operator to fine tine the ratios between Er:YAG ablation and coagulation all the way from 'cold' ablation to non-ablative coagulation. The versatile nature of dual mode Erbium laser technology is now the standard of care for laser skin resurfacing.
Erbium laser resurfacing is best suited for those patients with the lighter Fitzpatrick 1 and 2 skin types. As part of a skin preconditioning routine, all patients need to apply hydroquinone and topical tretinoin 2–3 times per week for 4–6 weeks and stop 7 days before laser treatment. A 1-week course of acyclovir 500 mg 4 times daily is started 1 day before the procedure.
Fotona SP Dynamis
The award-winning Fotona SP Dynamis at Centre for Surgery in London is our state of the art laser resurfacing system with dual Er:YAG and Nd:YAG capabilities. Er:YAG laser resurfacing is possible with both fully ablative and fractional modes for full treatment versatility.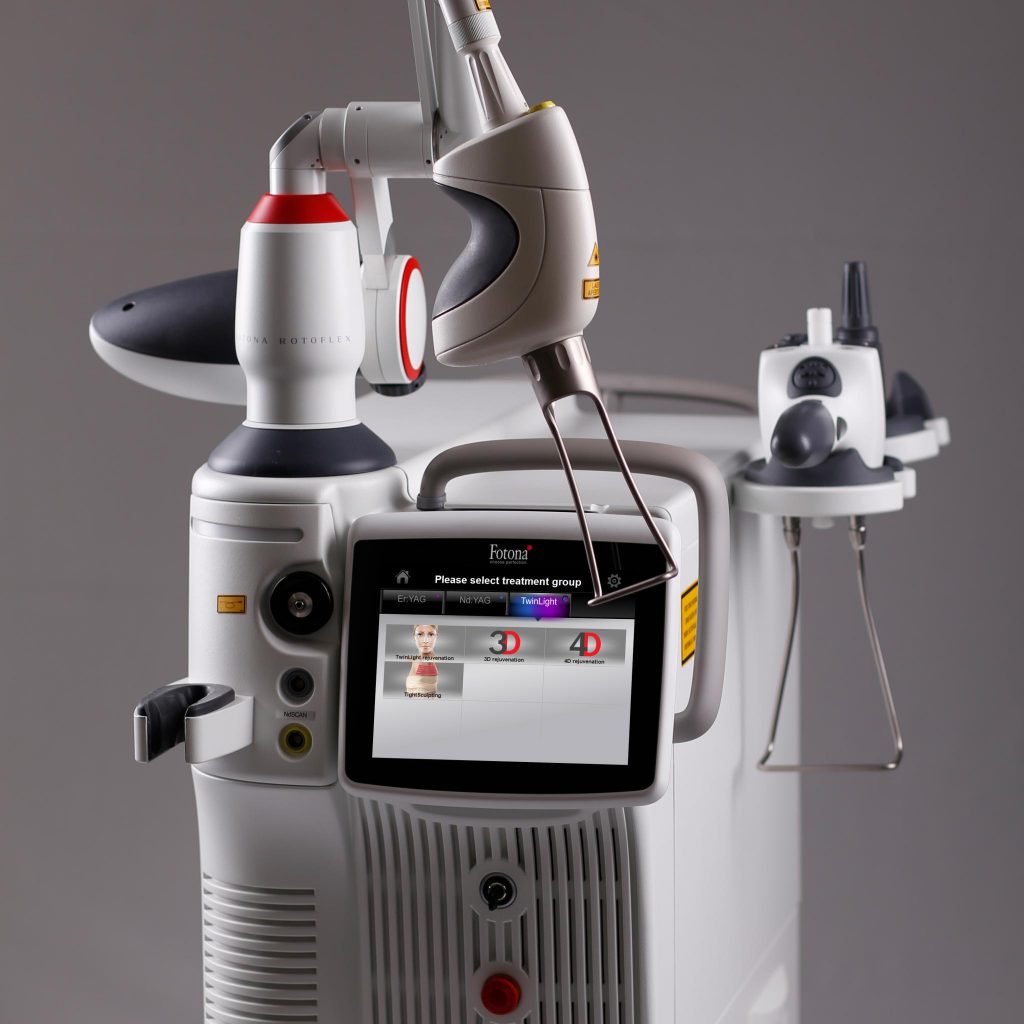 Anaesthesia for laser resurfacing
We provide the most comprehensive range of anaesthesia options for laser skin resurfacing in the UK. Our dedicated outpatient surgical suite at 106 Crawford Street is fully equipped for all the methods below:
Non-invasive methods:
Topical anaesthesia 
Cryo anaesthesia (cold air skin cooling)
Inhaled anaesthesia – inhaled anaesthesia is a real game changer for optimising patient comfort with laser skin resurfacing. There are no sedative effects and patients can control the amount of pain relief by simply inhaling the mouthpiece which delivers a controlled mixture of 50% nitrous oxide and 50% oxygen.
Invasive methods:
Injected local anaesthesia – direct infiltration, nerve blocks and tumescent anaesthesia – where a procedure a requires local anaesthesia to be injected perhaps because a large treatment area will be addressed often requires the laser surgeon to utilise a combination of techniques. A commonly used combination is a regional nerve block combined with 'horseshoe' tumescent anaesthesia to allow pain-free full face laser skin resurfacing.
Systemic anaesthesia – if you prefer to be asleep for your laser skin resurfacing procedure, our expert anaesthetists are trained to deliver TIVA general anaesthesia. This means you will not be able to see, hear or feel any part of the procedure. When you wake up you may feel a hot sensation to your face which is common to all anaesthesia methods is related to the laser itself. There are many excellent treatments to reduce this sensation to give a cooling effect to the skin.
The laser resurfacing procedure
There are two approaches to laser skin resurfacing: fully ablative and fractional.
In fully ablative resurfacing, the entire surface area of the skin within the laser spot is treated by the laser beam. The laser beam is scanned across the treatment area using specialist lase scanners and precisely removes the superficial layers of the skin – micron by micron. During the healing phase, the old, aging and sun-damaged skin that was removed will be replaced with a fresh, healthy-looking layer. In terms of depth of penetration, treatments can range from superficial, light peels to deep peels reaching beyond 100 microns. Light peels are indicated to remove fine lines, sun spots and aged-looking skin; deep peels are applied to improve skin tone and texture and eliminate deep wrinkles, even notoriously hard-to-treat smoker's lines and crow's feet. Light peels have a shorter downtime but deeper peels have more dramatic treatment effects. It very much depends on your tolerance of downtime with some of the more deeper laser treatments.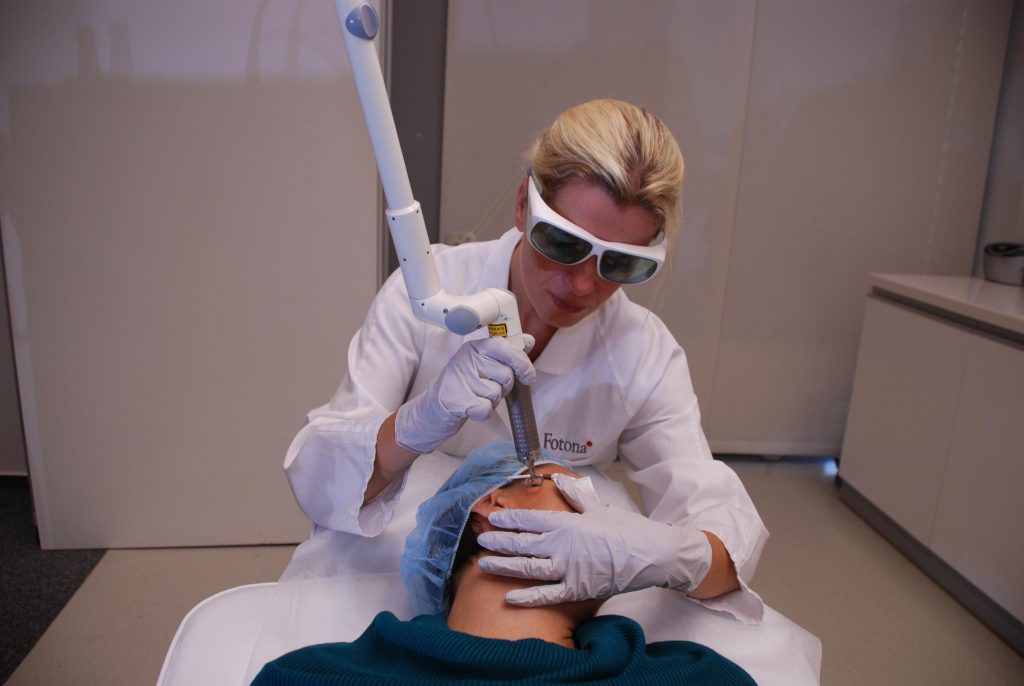 In fractional resurfacing the laser creates tiny pinpoint columns of skin within each laser spot, leaving intact, unaffected tissue around each individual micro-spot. This promotes faster healing compared with fully ablative full field resurfacing, while the laser can be allowed to penetrate into the deeper skin layers to initiate collagen and elastin remodelling. This also works very well for acne scarring.
The laser skin resurfacing involves three steps:
Conditioning

: an Ng:YAG laser is passed along the surface of the skin twice, penetrating the tissue and conditioning the skin.

Fractional therapy

: the fractional Er:YAG laser is used to ablate old skin, allowing for new, tighter tissue to form.

Peeling

: the full light Er:YAG laser ablates the skin, removing any superficial imperfections on the skin.
Types of laser resurfacing: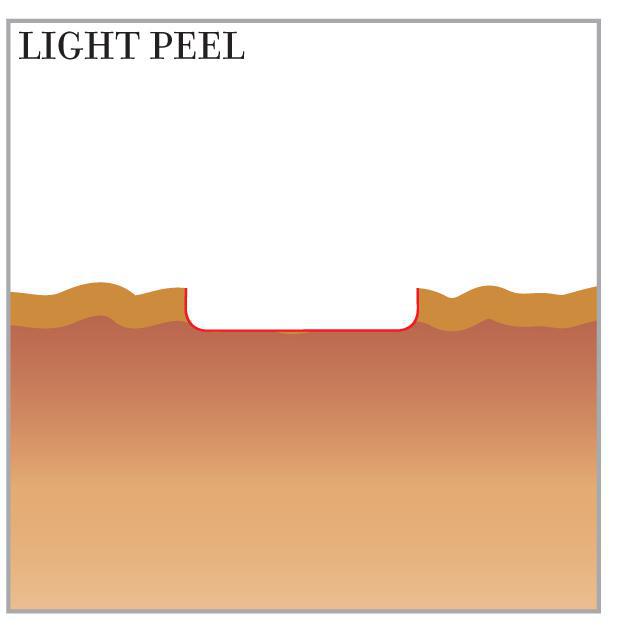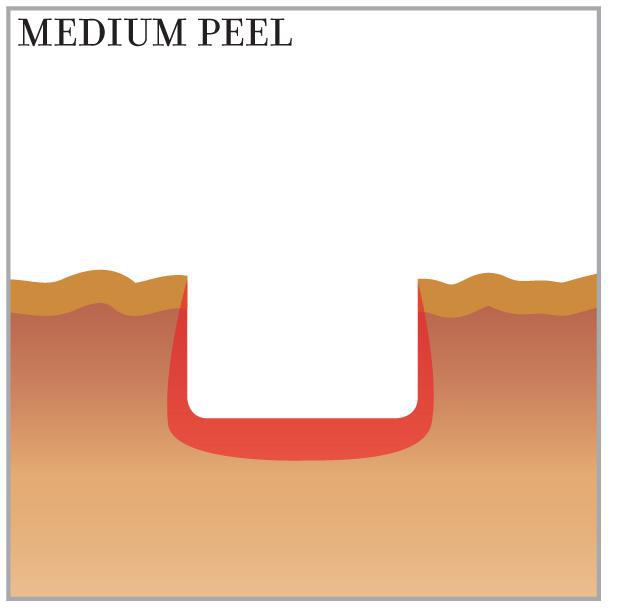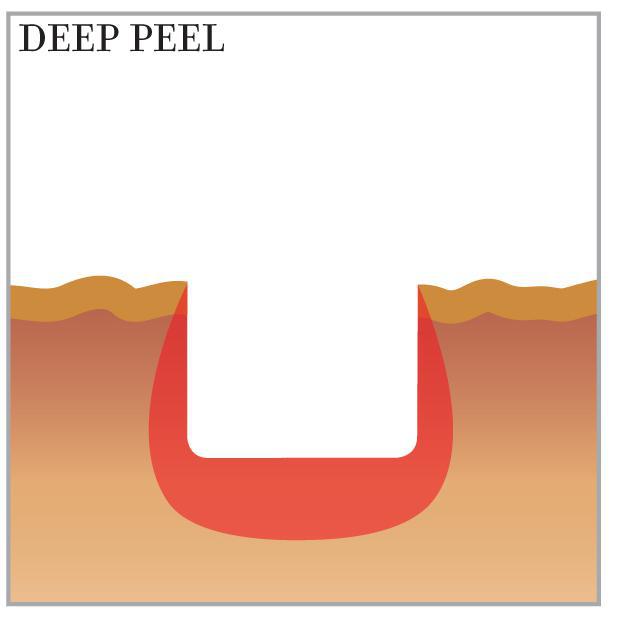 Will I need more than one laser resurfacing treatment?
For most patients, laser resurfacing is able to treat most skin issues in only one treatment. The final results may not become apparent until six months after treatment particularly after deep laser resurfacing. Some skin conditions such as acne scarring or more severe skin aging are notoriously difficult to treat and may require a number of treatments to get good results. In many cases, skin resurfacing options include milder chemical peels as a second treatment after a first laser resurfacing treatment to 'fine-tune' the result. Prescription-grade skin care products after laser resurfacing (Obagi Nu-Derm) will help to enhance the result further. A single light erbium micro-peel is equivalent to six microdermabrasion sessions.
Preparation for laser resurfacing
Our surgeons preference is to pre-treat all patients for 4–6 weeks before laser resurfacing. This regimen includes topical tretinoin (0.05%–0.1%), hydroquinone (2%–4%), sunscreen with SPF greater than 30, and alpha hydroxy acid (4%–10%). The pretreatment protocol improves skin tolerance, regulates fibroblast and melanocyte function, improves dermal circulation, and allows for the treated skin to heal 3–4 days faster due to increased cellular division and new collagen formation. Modifications to this pre-procedure regimen (dosages and application intervals) are made as needed based on tolerance and skin types. A week before the laser resurfacing procedure, patients are started on a cleansing and toning protocol and encouraged to maintain adequate hydration and regular moisturising of the skin. Antiviral prophylaxis with Acyclovir is started 2 days before the chemical peel and continued for 5 days after the peel in patients with a prior history of herpes virus. Oral antibiotics may also be prescribed to be taken after the procedure to minimise the risk of bacterial infection.
Before laser resurfacing, it is important to remove all make-up and skin lotions from the face. You should avoid all tanning including tanning beds and excessive sun exposure for at least 4 weeks before the procedure. The aftercare instructions are based on the type of laser treatment administered and should be followed to the letter to avoid complications. Intense physical activity should be avoided for at least one week. You should exposure to the sun for at least 4 weeks after the laser resurfacing procedure and up to 6-8 weeks for fully ablative laser resurfacing. Check with your doctor before applying sunscreen as it can be irritating to the skin as the skin will be raw after treatment. Your doctor will be able to advise on the correct timing for sunscreen application.
Recovery after laser resurfacing
Common side effects:
A burning sensation of the face with associated swelling develops over the first 24 hours and takes about 24-48 hours to resolve. This is a non-invasive procedure, so there is very little recovery time. You will be able to return home the same day as the procedure. You may experience redness on the skin that may feel similar to a mild sunburn. This may last for around 48 hours. After around 36 hours the skin will begin to peel. After seven days you may wish to do a light exfoliation to remove any peeling skin.
You should avoid any exercise for the first 24 hours. Avoid any sun exposure and applying any makeup for the first 48 hours. Avoiding makeup will help reduce the possibility of any acne breakouts. During this period make sure to keep the skin moisturised and hydrated.
Laser skin resurfacing before and after
Case 1:
Fully ablative laser resurfacing with Erbium laser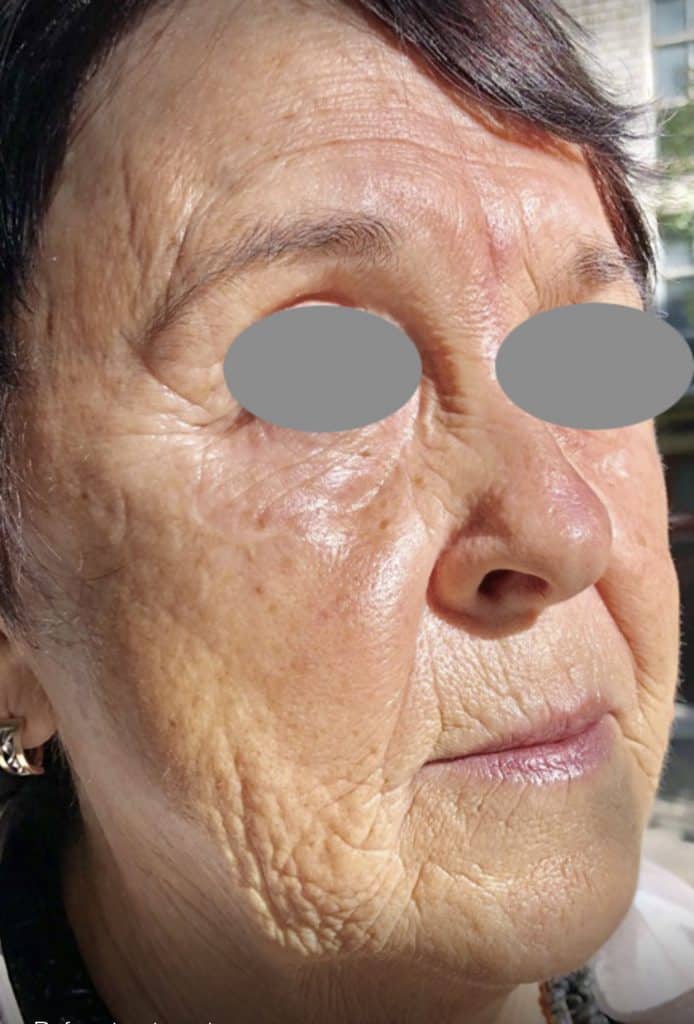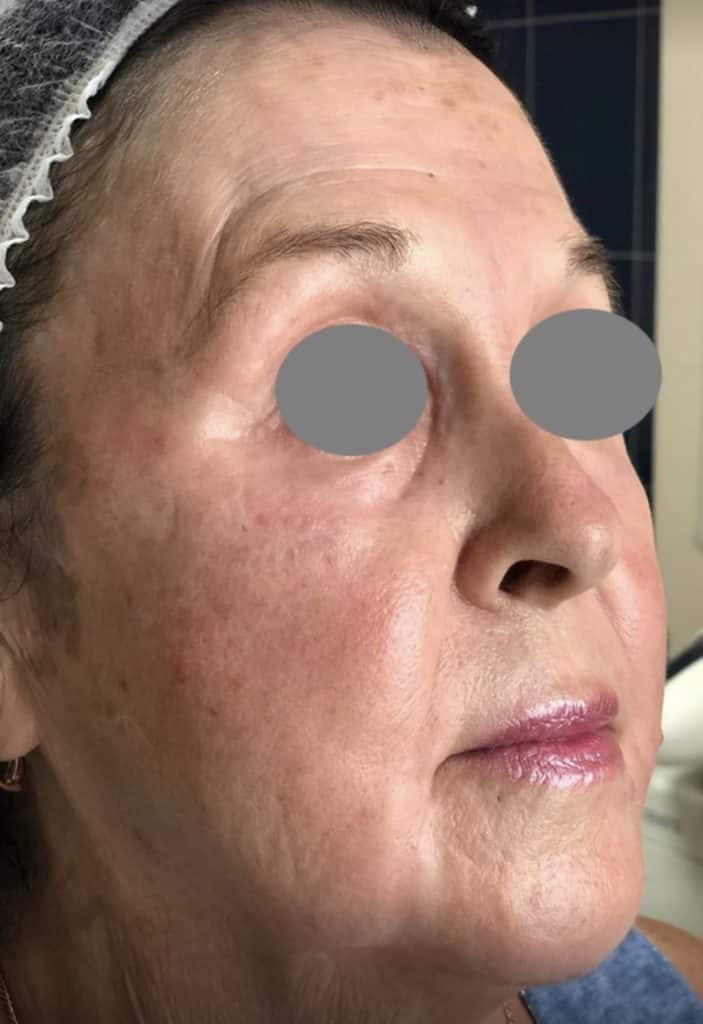 Case 2: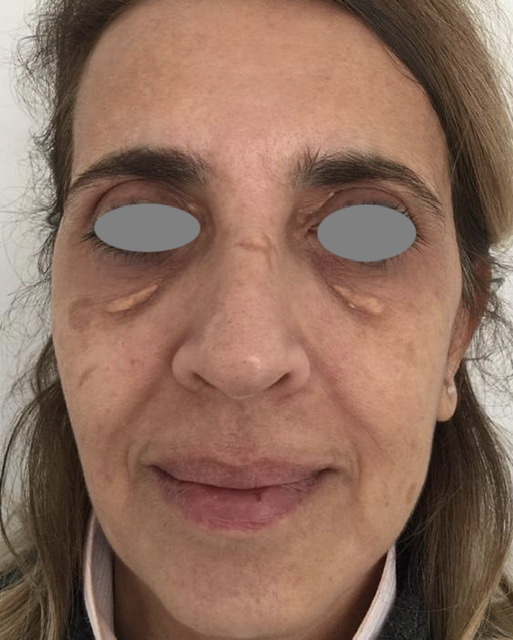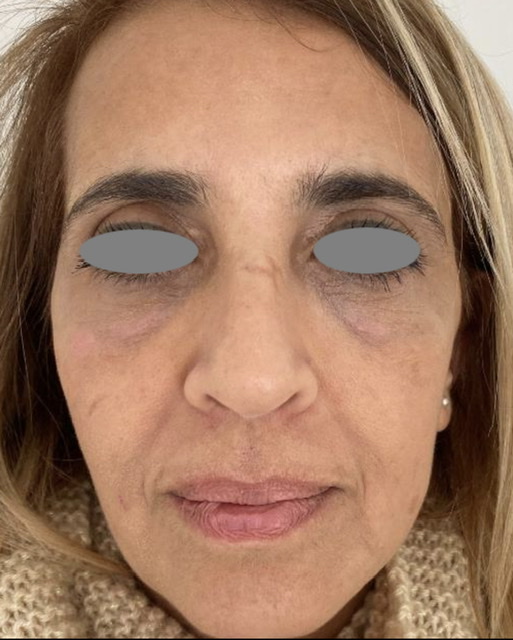 Case 3: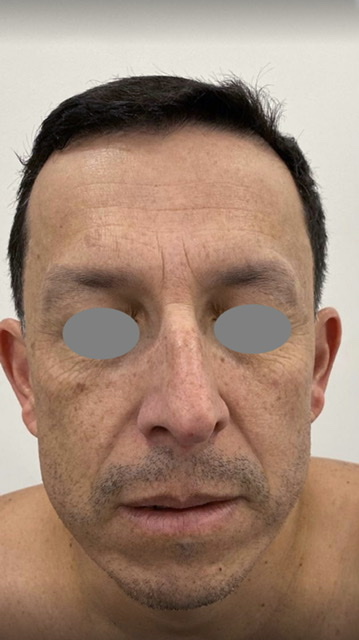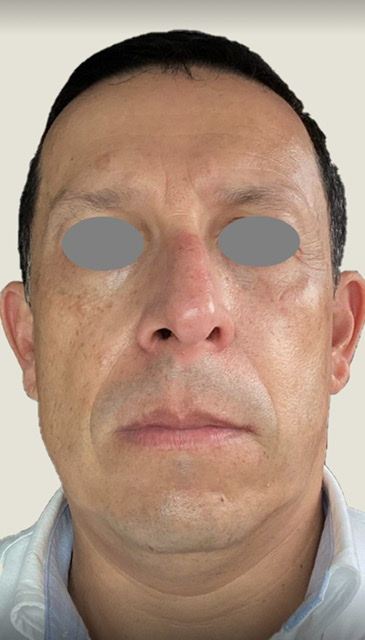 Risks and potential complications of laser resurfacing
Laser resurfacing is a safe procedure when performed by appropriately trained practitioners. At Centre for Surgery, risks are minimised by meticulous patient selection and thorough pre-procedure preparation. It is very important to undertake skin preconditioning with tretinoin, hydroxyquinone, sunscreen and alpha hydroxy acids to reduce risks and enhance treatment efficacy.
Who is not suitable for laser resurfacing?
Pregnancy
Breastfeeding
Active skin infection
Open wounds
Inflammatory skin conditions
Drugs with photosensitivity side effects
Potential risks of laser resurfacing
Post-inflammatory hyperpigmentation
Excessive burning
Infection
Persistent itchiness
Facial scarring
Persistent redness
Herpes virus reactivation
Post-procedure milia
Acne breakouts
The Centre for Surgery approach to aftercare
Our aftercare programme was recently described as 'outstanding' by our regulator, the Care Quality Commission. 
Our postoperative support team phone all our patients the day after their laser resurfacing procedure and then every other day thereafter for the first two weeks. The proactive nature of our postoperative support gives every patient the best opportunity for a smooth post-procedure recovery free of complications. In many cases if complications were to occur, their impact is markedly lessened by early detection, prompt clinical assessment and correct treatment. Where a patient expresses concern to our team over the phone, then we often call patients in the same day for assessment with one of our expert nursing team. Even if there is no significant issue, the careful explanation and calm reassurance provided by our team can help to alleviate any worries you may have experienced.
Laser resurfacing cost
There are a number of a factors which will impact on the final cost of the laser resurfacing procedure:
Type of laser resurfacing – fully ablative or fractional
Type of anaesthesia – local anaesthesia or general anaesthesia
Combination with other treatments such as facelift or blepharoplasty
Why not call 0207 993 4849 and speak to one of our expert patient coordinators who may be able to give you a rough costing prior to laser resurfacing.
Always remember that price should never be the determining factor when it comes to choosing your provider. We feel that safety and quality of service should be your number one priority and instilling in you the confidence that our team will look after you before, during and after your procedure to the best of their ability.
How to find us
Centre for Surgery is located at 106 Crawford Street in Marylebone. Crawford Street is just off Baker Street.
We are easily accessible by all major bus routes that pass through Baker Street as well as Baker Street underground station.
From the tube station, we are just a 5 minute walk southwards down Baker Street followed by a right turn onto Crawford Street. The clinic is about 200 yards on the left.
There is ample local pay & display parking in the surrounding area and an NCP car park is located further west along Crawford Street. Our local residential parking zone is the City of Westminster.
Address: 106 Crawford Street, Marylebone, London, W1H 2HY