Post Bariatric Body Contouring After Weight Loss in London & UK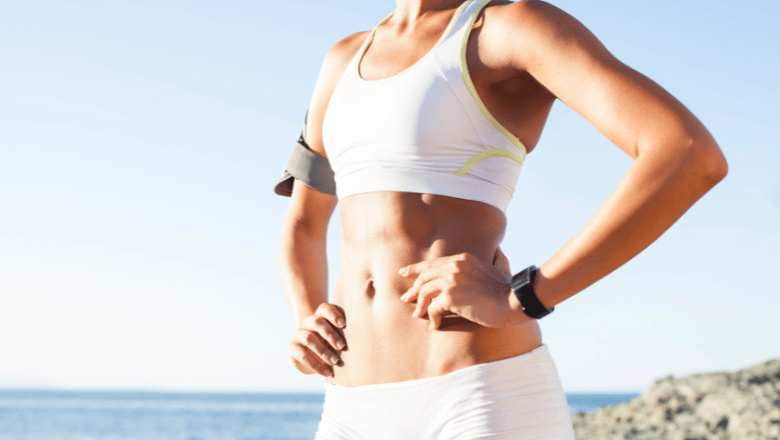 It is never easy to lose a substantial amount of weight and for those that succeed, they should be applauded for their hard work and dedication. Whether significant weight loss is achieved through diet and exercise or with weight loss surgery, the satisfaction of achieving dramatic loss can contribute significantly to an overall improvement in both physical and mental health. However, many may have achieved that long-awaited goal of the final target weight only to be left with a significant amount of loose skin, which may cause medical problems in itself as well as contribute to a loss of self-confidence. Fortunately, there is an excellent solution in the form of post bariatric body contouring surgery to get rid of excess skin. Major weight loss can lead to loose and flabby skin affecting the abdomen, upper arms, breasts, buttocks and thighs. This can lead to a deflated appearance with unsightly bulges and areas of loose and hanging skin.
Once the skin has been stretched out by significant weight gain, subsequent weight loss results in excess skin that does not return to its normal level of elasticity. Skin elasticity is related to both genetics and the natural ageing process and tends to lose its tightness over time. Once the skin begins to lose elasticity, it is less able to support the underlying subcutaneous fat. This can result in the stretching of the deeper tissues, which results in an untoned appearance. Areas of excess fat may persist in stubborn areas despite significant weight loss, which can produce unsightly bulging and unevenness, leading to adverse effects on overall body contour. There are several different types of post bariatric body contouring procedures which are designed to address these common issues experienced after weight loss to allow people to achieve a sculpted and defined figure so that they can enjoy the full effects of successful weight loss.
What is body contouring after weight loss?
Body contouring after massive weight loss comprises several different procedures, which all have as their common aim, the elimination of excess skin and fat with tightening of the soft tissues to achieve a sculpted, defined and firmer-looking body. Body contouring procedures after weight loss include:
Tummy tuck
A tummy tuck, also known as abdominoplasty surgery, is designed to produce a flat stomach by removing loose skin, and excess fat and by tightening the abdominal muscles.
Breast lift
Breast lift surgery, also known as mastopexy, is aimed at correcting sagging or drooping breasts to achieve a perkier and more youthful appearance. A breast lift is often combined with breast implants to improve both shape and size in the same procedure.
RELATED: How to get rid of sagging breasts after weight loss
Arm lift
Arm lift or brachioplasty surgery can achieve firmer and tighter arms with the removal of excess skin and fat.
Thigh lift
A thigh lift or inner thigh lift can significantly improve the shape of the thighs with the surgical removal of saggy skin.
Buttock lift
People who develop saggy buttocks after weight loss can achieve firmer and contoured buttocks by removing loose skin and excess fat as part of a buttock lift. The shape of the buttocks can be further improved with fat transfer, also known as a Brazilian butt lift or BBL.
Facelift (rhytidectomy)
Although a facelift is designed to address signs of facial ageing such as lines, wrinkles and loose skin, many people may not be so familiar with facelift surgery being able to improve gaunt-looking or sunken faces caused by weight loss.
RELATED: How are the face and neck affected by dramatic weight loss?
The most appropriate procedure or combination of procedures will be recommended after a thorough clinical assessment, where your needs and desires will be carefully considered. You're Surgeon will be able to tell you what is realistically achievable with body contouring surgery after weight loss. You will also be given an idea of what to expect in the recovery period. In many cases, it may be suggested to perform surgery in a staged manner to minimise risks.
What can be achieved with post bariatric surgery after massive weight loss?
We recently had a patient at Centre for Surgery who managed to achieve an amazing 60 kg weight loss after diligently following a sensible program of healthy eating and regular exercise. After 18 months of being fully committed to achieving a goal of sustained and permanent weight loss, she finally achieved a slimmer figure and no longer experienced hip, knee or back pain.
Despite losing so much weight, excess skin became a problem and prevented her from enjoying the results of her significant weight loss. Sadly as with many people who accomplish significant weight loss after diet and exercise or weight loss surgery, excess skin often becomes a significant everyday problem. Loose skin can cause skin irritation, inflammatory changes and body odour problems. This can cause people to withdraw from many common social situations leading to a loss of self-confidence. Many people may be unable to maintain the incredible weight loss due to developing a negative self-image.
Compared with subcutaneous fat, once significant weight loss has occurred, the skin does not return to its normal level of elasticity. Diet and exercise cannot improve loose skin. The only way to get rid of loose skin is with excess skin removal surgery. To learn more about post bariatric body contouring after weight loss and view before and after photos of post-weight loss surgery, get in touch with us today to schedule an in-person consultation.
Why choose Centre for Surgery for post bariatric surgery
At Centre for Surgery, our experienced plastic surgeons carry out over 150 body contouring procedures each year at our state-of-the-art Baker Street clinic in Marylebone. We work closely with local bariatric surgery units in London, allowing our plastic surgeons to develop significant expertise with all types of post-weight loss surgical procedures. We are considered one of the most experienced post bariatric body contouring centres in the UK, and our surgeons are frequently invited to speak and write about the latest techniques in post bariatric surgery after massive weight loss at national and international conferences.
If you have been thinking about having body contouring surgery after weight loss, get in touch with us today at 020 7993 4849 or complete the contact form below to schedule an in-person consultation with an expert body contouring surgeon in London.
What does post weight loss surgery involve?
There are several different types of post bariatric body contouring procedures depending on the area of the body to be targeted. All procedures share the objective of removing loose skin while tightening the underlying soft tissues. In some cases, liposuction may be carried out to eliminate residual areas of excess fat. If you would like to learn more about the individual procedures, please view our post-weight loss surgery section. In all cases, your surgeon takes great care to position incisions in natural skin creases and body folds to hide them as much as possible.
Body contouring after weight loss at Centre for Surgery
The vast majority of post weight loss surgical procedures take place at our state of the art Baker Street clinic in central London. Our Baker Street clinic is regulated by the care quality commission and adheres to the highest standards of medical care to ensure your procedure proceeds as smoothly as possible.
Where several body contouring procedures are combined together in one procedure, your plastic surgeon may recommend an overnight stay, and your surgery may take place at one of our local partner hospitals nearby. Our surgeons have practising privileges at some of the leading central London private hospitals.
Wherever you decide to have your surgical procedure, you will always have access to our 24-hour postoperative helpline. Post bariatric surgery is routinely performed under a general anaesthetic, and your consultant anaesthetist will monitor closely during your entire procedure and will be with you as you wake up and enter the early recovery period. Your surgeon will closely monitor your healing and recovery during the first six weeks after body contouring after weight loss.
Am I suitable for body contouring surgery after weight loss?
Ideal patients for post-weight loss surgery include those who are at a healthy body mass index (BMI) and are at or close to their ideal target weight. They should be able to maintain a stable weight over the long term without fluctuations. It is very important to maintain a stable weight as any further weight loss after surgery may result in further loose skin. If significant weight is regained, then the skin may stretch out and affect the appearance of surgical scars as well as increase the risk of developing stretch marks. The sculpted and defined body contour achieved with post-weight loss surgery may be lost as excess fat begins to develop.
If you smoke, you should stop smoking a minimum of four weeks before and after surgery, as smoking interferes with the wound healing process. It is important to have realistic expectations of what results can be achieved with post-weight loss surgery. At your consultation, your surgeon will describe in detail what the procedure involves, including the potential risks and complications. Post weight loss surgery produces results that are immediately visible and can last for a long time as long as patients maintain a healthy lifestyle, including a stable weight.
Most patients who have post-bariatric surgery develop a significant boost in self-confidence. When people feel better about how they look, this can help them develop a heightened sense of emotional well-being. Quality of life can be significantly improved, as demonstrated by several published medical studies. Before you proceed with body contouring surgery after massive weight loss, you should reflect carefully on what you hope to achieve from surgery and discuss this in detail with your plastic surgeon at the consultation.
How to prepare for post weight loss surgery
Here at Centre for Surgery in London, our expert medical team has years of experience assisting countless patients in London and across the UK to achieve their post weight loss body contouring goals. It is a tremendous achievement to lose a significant amount of weight only for people to develop problems from loose skin. Body contouring surgery after significant weight loss is highly beneficial to improve your overall body shape with tighter and firmer skin and a more pleasing physique.
We understand more than most how post bariatric surgery is a significant surgical undertaking, and the significant anxiety patients may experience before surgery. Our surgeons spend time listening in detail to your needs and desires. This will help your plastic surgeon to provide customised recommendations on the most appropriate type of post bariatric skin removal procedure with its pros and cons. Before you proceed with skin removal surgery, we will spend time explaining the benefits and risks so that you can feel fully confident moving forward with your decision to have post-weight loss surgery in London.
The in-person consultation serves as the foundation of the clinical decision-making process. Your surgeon will take a detailed medical history, including any previous operations you have had and any medications you may be taking. Your goals for surgery will be assessed, and your surgeon will offer their opinion on whether these are realistic. A comprehensive physical examination will be conducted, and you will be asked to describe your ideal outcome from surgery. You may find it useful to bring photos of certain body shapes similar to yours and that you like.
Your surgeon will spend as much time as needed to ensure you are fully informed about all aspects of the procedure. It is important to bear in mind that surgery may not be able to meet all of your expectations, and you should be realistic about what results you would like to achieve.
Personalised recommendations will be provided by your surgeon on the most suitable procedure or combination of procedures that are most likely to help you achieve your treatment goals. Post-weight loss surgery may involve certain combinations of procedures that can be carried out in the same operation, and this will be covered in detail. Determining the most appropriate combination of procedures will be discussed with you. We always recommend having a follow-up consultation for you to have the opportunity to ask any questions about the planned procedure.
Once you have decided to proceed with post bariatric, you will be given detailed preoperative instructions on preparing for surgery. This includes stopping certain medications containing aspirin to minimise the risk of bleeding during and after the procedure. You will need to adhere to the preoperative fasting guidelines. Smokers should quit smoking at least four weeks before and after surgery to minimise the risk of wound healing complications. You may also be advised to stop herbal supplements before and after surgery, as some products are associated with increased bleeding during surgery.
Recovery after post weight loss surgery
Post bariatric body contouring is a day case procedure at Centre for Surgery which means you will be able to go home and recover in the comfort of your own home later the same day. You will need to arrange for a friend or relative to drop you off and pick you up from the clinic and to be with you for at least the first 48 hours after your procedure. Recovery after body contouring surgery depends on the type of procedure that has been undertaken. Although combination surgery may involve a longer recovery period, the overall period of recovery is shorter than if you have had two or more separate procedures.
Sterile dressings will be applied over your incision lines and will be removed by our postoperative nurses at your one-week postoperative wound check. You may be required to wear a compression garment after certain types of procedures including abdominoplasty, arm lift or thigh lift. This helps to minimise bruising and swelling as well as minimise the risk of seromas developing. Most patients can have a shower 48 hours after surgery. It takes several weeks for bruising and swelling to settle down. Vigorous physical exercise should be avoided for at least six weeks. Scars take between six and 12 months to mature.
Any pain or discomfort after surgery can be easily controlled with over-the-counter painkillers such as paracetamol. Your surgeon injects local anaesthetic during the procedure, which helps the early recovery period to be as comfortable as possible. In some cases, your surgeon may insert a portable local anaesthetic infusion device which allows the periodic infusion of local anaesthetic into the surgical areas. This may eliminate, in many cases, the requirement to take prescription medications such as opiate painkillers. Your recovery period will also be made smoother, which allows you to return to your daily activities quicker. Opiate painkillers are associated with several unpleasant side effects, including nausea, vomiting, itchiness and constipation.
Patients who have post weight loss body contouring surgery at Centre for Surgery can look forward to receiving outstanding medical care with less swelling, quick healing, minimal discomfort and a faster recovery.
What are the potential risks and complications of post bariatric surgery?
Our plastic surgeons carry out more than 150 post-weight loss procedures each year at our Baker Street clinic in London. Most patients who have surgery with us often wish they had the procedure much earlier. The risk profile of post-weight loss surgery is well optimised when patients follow all of the surgeon's post-operative care instructions. There are certain risks and complications which patients should be aware of before deciding to have the procedure. Your surgeon will discuss, in detail, the risks associated with this surgery at your consultation.
Postoperative wound infection is a rare complication and can be easily treated with antibiotics and surgical drainage if required. The risk of blood clots after surgery can be minimised by keeping well hydrated and mobile after the procedure. Keeping mobile helps to improve blood circulation to the legs. On the day of your surgery, our nurses will apply specialised compression stockings, which you will need to wear for a minimum of one week continuously after surgery. During surgery, a sequential compression device will be applied to your lower legs and will intermittently apply pressure to promote healthy blood circulation. Combining the anti-embolism stockings with the application of the sequential compression pump during surgery helps to significantly reduce the risk of blood clots developing after post-weight loss skin removal surgery.
We would advise all smokers to stop smoking at least four weeks before and after surgery, as smoking is associated with an increased risk of wound complications. Sometimes patients may form excessive scars, which can be treated with a minor scar revision procedure to improve their appearance. It is important to follow your surgeon's instructions and avoid carrying out physical activity too soon after surgery. Here at Centre for Surgery, we are equipped to deal with any post-operative complications that may occur after your procedure.
Body contouring before and after results
The vast majority of patients who have body contouring surgery after weight loss are extremely pleased with the results. Post weight loss surgery can produce a dramatically improved appearance with a sculpted and defined physique. Patients can now really appreciate the effects of the successful weight loss with post bariatric surgery designed to get rid of excess skin for good. A significant boost in self-confidence is expected and is associated with an improved sense of emotional well-being. As long as you maintain a stable weight, the results of excess skin removal surgery can be considered permanent.
Remember that post-weight loss surgery should be carried out for yourself and not for pleasing others. While others may be incredibly impressed with the results of your procedure, some people may express negative opinions. In these cases, you should always be mindful of why you had the procedure and that you did it to boost your self-confidence and not to satisfy anyone else.
At your in-person consultation, you will be able to view a wide selection of before and after photos of patients who have had post-weight loss surgery at Centre for Surgery in London.
How much does post weight loss surgery cost?
Many people are pleasantly surprised when they are given the cost of body contouring after weight loss. Post-weight loss surgery is a significant undertaking and should be viewed as an investment in yourself. Patients often describe their surgery experience as transformational, with a significant boost in self-confidence. This helps them to feel much better about themselves and enhances their ability to engage in many everyday social situations without feeling self-conscious about how they look. There are several factors which determine the cost of surgery, including the procedure or combination of procedures chosen, the surgeon you select and the location of the clinic. The cost of your procedure includes a preoperative medical assessment and all post-operative after-care visits. We are for the full range of finance options in conjunction with Chrysalis Finance.
Post-weight loss surgery is not covered by the NHS, or private medical insurance and patients will need to find the cost of the treatment themselves. Once you have had your in-person consultation, your dedicated Patient coordinator will give you a detailed quotation for post-weight loss surgery.
Call us today on 020 7993 4849 or complete the contact form below to get a rough estimate of post bariatric surgery cost. Centre for Surgery is the leading plastic surgery clinic in London, and our state-of-the-art Baker Street clinic in Marylebone is home to some of the best plastic surgeons in the UK.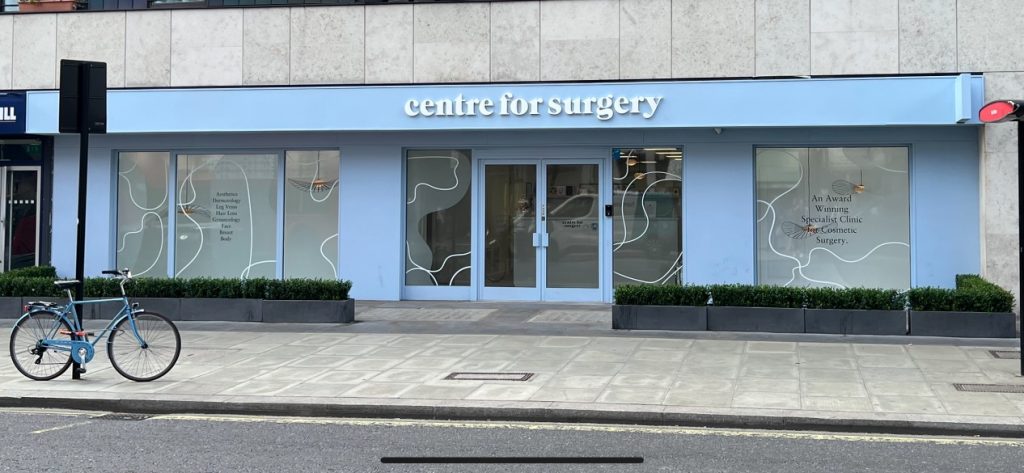 Amazing from start to finish, the communication was the main thing was fully informed and looked after, on the day of my breast augmentation, the staff were fab and made me feel at ease through out the whole process. Thank you so much.
Mohammed Farid
18/11/2021
I've had such a great experience with excellent advice, care and attention and surgical treatment (gynaecomastia) - I can fully endorse the treatment I have received from Centre for Surgery with absolutely no qualms at all. Brilliant in every way - thank you all so much.
Caroline Thorpe
14/11/2021
Very pleased with my whole experience of having a procedure. Was so nervous about getting treatment and i was reassured and felt so comfortable throughout thanks to the amazing nurses. I definitely made the right decision to have breast augmentation at centre for surgery with dr erel.
Melissa Briggs
08/11/2021
So glad I went with centre for surgery, the whole process went very smoothly from the consultations down to the actual day of the procedure. I was so nervous on the day but the whole team put me at ease and I'm happy with my results as I feel a lot more comfortable wearing certain clothes now. My surgeon was Alberto Di Giuseppe who performed a breast Augmentation on me, and I would definitely recommend as he was very clear on what the outcome of the surgery would be and which size would look the best for my frame.
Couldn't be happier with Dr Tillo work,i had my breast surgery one week ago and so happy with the results so far,all the staff are extremely nice and very supportive,i would definitely recommend their services,thank so much
From start to the finish everything was perfect for tummy tuck surgery. All staff is very friendly and the aftercare has been good. The Doctor and the nurse team was fantastic. I'm so happy...result is amazing. Thank you!!!
This was overall a great experience, all the staff at Centre for Surgery were friendly and put me at ease. It is a nerve wracking thing to go through an op but the staff were so nice. Mr Ertan has got a great team around him. On the day of the operation everything went smoothly to plan, there was no delay or holdups, I had another consultation with Mr Ertan who confirmed what was going to be done and that I was still happy to proceed. I was prepped for the procedure, I met with the anaesthetist who again was really nice and put me at ease explaining his role. After the procedure I woke up with the nurse by my side making sure I was OK and checking on me, I was able to stay in the clinic until I was ready to leave and was not rushed at all. I was well looked after from the start to the point when I was discharged. Post operation I was staying at a local hotel it was so close there was no point in even getting a taxi and I was able to walk back where my partner was waiting for me. I was expecting a lot of bruising to both my eyes but there was very little if any by the time the cast came off after 7 days, I am now at the two week post operation point and it is healing well with no outwardly visible bruising or scaring. The next milestone is a checkup at the 6 week point with my surgeon. If you're thinking of having something like this done I would highly recommend getting in touch with Centre for Surgery.
The staff at Centre for Surgery were very kind and accommodating. They answered any questions I had about the procedure and were constantly checking up on me. A special thank you to Christina for all her support throughout.
I would just like to state the quality of care received from the nurses at Centre for Surgery was beyond the highest level. Sophie takes her patient care to another level beyond words. She always puts me at ease. She is there for me even at awkward hours just when I mostly needed reassurance and she is one of the most compassionate nurses I have come across and demonstrates her passion naturally for caring for others. She totally deserves recognition at its finest and thank you for always being there for me. 😍