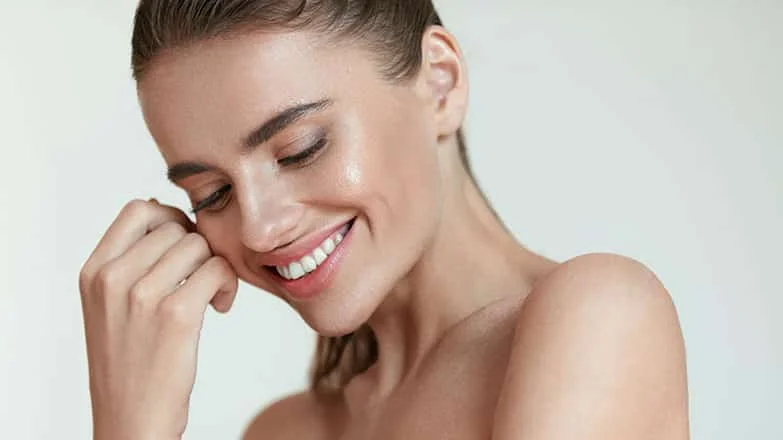 Health and well-being can be significantly improved by losing weight, particularly for people who are overweight or obese. Sustained weight loss is highly beneficial to reduce the risk of developing certain medical conditions including cardiovascular disease, type two diabetes and osteoarthritis. Adopting healthy eating habits combined with increasing levels of physical exercise will contribute to successful weight loss. The benefits of weight loss are numerous including lower blood pressure, cholesterol and blood sugar levels.
Significant weight loss may result in the development of excess skin which can lead to skin sagging in certain parts of the body including the face and neck. People who lose dramatic amounts of weight often appear older due to their faces appearing sunken. There is a range of both non-surgical and surgical treatments available at Centre for Surgery to improve the appearance of the face and neck after significant weight loss.
RELATED: What lifestyle factors can affect signs of ageing on your face?
How does significant weight loss affect your face and neck?
People who gain weight will often notice skin in many different parts of the body becomes stretched. Excess subcutaneous fat leads to stretching of the overlying skin and this can permanently damage the delicate collagen and elastin framework which contribute to the maintenance of elastic and firm skin. With dramatic weight loss, it is not uncommon for excess or loose skin to form on the face and neck as the skin does not return to its normal level of tightness once subcutaneous fat has reduced with weight loss.
RELATED: What are the signs of ageing in the face over time?
An overall loss of subcutaneous fat in certain parts of the face and body may cause existing fine lines and wrinkles to become more visible as well as increase the likelihood of additional signs of premature ageing appearing. When successful weight loss occurs, subcutaneous fat is lost from all areas of the body including the face and neck. This can result in the formation of flattened or sunken cheeks, sunken eyes and an overall gaunt-looking appearance. Professional long-distance runners often have a gaunt face due to a lack of subcutaneous fat in the cheeks. Significant weight loss can also result in the formation of hollowed-out areas beneath the lower eyelids. Our doctors and aesthetic practitioners are skilled in restoring youthfulness to the face and neck after dramatic weight loss with a range of surgical and non-surgical aesthetic treatments which are designed to tighten loose skin.
What are the surgical options to get rid of loose skin on the face or neck?
In many cases of excess skin after weight loss, surgical treatment will be required to get rid of loose skin. The principle of surgical treatments to tighten skin involves surgical removal of excess skin followed by closing the incisions with stitches to give effective skin tightening.
The most common procedures to tighten sagging skin in the face and neck include facelift, neck lift and brow lift surgery. A full facelift involves incisions being made both in front of and behind the ear extending into the scalp area followed by gently lifting the skin in an upwards direction followed by the removal of any excess skin by trimming the edges. The incisions are then closed with dissolvable stitches. Facelift surgery for men is also commonly requested and differs from facelift surgery in women in several ways. Male facelift surgery aims to get rid of loose skin whilst preserving the masculine appearance of the face and often involves little or no volume enhancement with fat transfer or fillers.
A mini facelift is a less invasive procedure compared to a traditional facelift and focuses on tightening sagging skin in the lower part of the face which includes the jawline, jowls, chin and neck. Mini facelift surgery is commonly combined with fat transfer to the face to enhance volume in the cheeks and other areas of the face affected by weight loss.
Fat transfer to face also known as facial fat transfer involves removing fat from another area of the body with a Liposuction followed by injection into targeted areas of the face to replenish volume lost with weight loss or as a result of the ageing process. Patients with significant degrees of sagging skin may achieve better results with a traditional facelift. The most appropriate treatment option will be recommended after a full clinical assessment at your face-to-face consultation. A one-stitch facelift is generally not recommended for patients who have lost significant amounts of weight leading to loose or sagging skin on the face and neck. One stitch facelift is ideal for patients with early signs of ageing in the middle part of the face who otherwise are at a stable weight.
Facelift surgery is commonly combined with a neck lift to tighten loose skin found in the neck area. Patients with excessive loose skin in the neck may also complain of a 'turkey neck'.
A neck lift is an effective treatment for rejuvenating the appearance of the neck. There are two types of neck lift procedures. The first is known as a skin removal technique or cervicoplasty to tighten loose neck skin. Any sagging skin is surgically removed before the remaining skin is surgically repositioned and then stitched into the correct position. The desired outcome is a smoother and more contoured neck. An alternative technique for performing neck lift surgery involves performing platysmaplasty. Platysmaplasty involves sculpting the soft tissues of the neck by removing excess fat beneath the chin followed by surgical reconstruction of weakened muscles to achieve a tighter-looking neck. A platysmaplasty is a more extensive surgery compared with a cervicoplasty although the results are considered to be longer lasting. The most appropriate type of neck lift procedure will be recommended once you have been examined by an expert surgeon. In many cases, neck lift surgery will be combined with chin liposuction or chin lipo to remove any excess fat beneath the chin and along the jawline for a more contoured look.
Loose skin affecting the eyelids can be effectively addressed with a blepharoplasty or eyelid surgery. Blepharoplasty surgery involves surgical removal of excess skin and fat and is often combined with surgical repair of the underlying levator muscle of the eyelids to achieve more youthful-looking eyes. Eyelid reduction surgery is commonly combined with facelift and neck lift surgery for enhanced facial rejuvenation results. In many cases, blepharoplasty is combined with brow lift surgery to lift a sagging brow affected by weight loss and tighten forehead skin.
RELATED: What is excess skin removal?
What are the non-surgical options to tighten loose skin on the face and neck?
Many people often complain of having a 'turkey neck' and this is commonly due to saggy neck skin. Skin that has been stretched out from excess weight gain does not return to its normal level of tightness after significant weight loss. Here at Centre for Surgery, we have several effective non-surgical alternatives to neck lift surgery including Morpheus8 and laser skin tightening. Although these treatments are non-invasive and do not involve risks of surgery, the results achievable with these techniques are considered to be less impressive and with a shorter duration of effect.
Non-surgical brow lifts can be achieved with wrinkle relaxing injections or radiofrequency skin tightening with AccuTite. Although wrinkle relaxing injections are a temporary treatment which requires top-up treatments every 3 to 4 months, AccuTite can produce results which last between three and five years.
Dermal fillers containing hyaluronic acid can be used to replenish facial volume lost after weight loss. Dermal fillers are a non-surgical treatment involving little or no downtime and can produce results that last up to 12 months. Treatments for enhancing volume include cheek fillers and lip fillers. Results are instant, and the treatment is considered to be very safe. Fillers are particularly effective for treating the under-eye area commonly affected by weight loss. Tear trough filler injections are designed to replenish lost volume beneath the eyes for a more refreshed and youthful look. Weight loss may lead to thinning of the skin in the tear trough area. Expert injections of tear trough filler can help to improve skin quality in this area with an improvement in tissue hydration and can produce a beneficial volume enhancement under the eyes.
If you have developed sagging or excess skin after weight loss, please get in touch with us today to book a consultation at our state-of-the-art Baker Street clinic in Marylebone. One of our expert surgeons would be able to discuss the most appropriate treatment options to improve the appearance of a gaunt face after weight loss.