Fotona 4D laser lift in London

Centre for Surgery offers Fotona 4D laser, a non-invasive laser face lifting procedure.
This will help to combat facial ageing as well as target superficial imperfections. Fotona 4D is a true alternative to a facelift. Fotona 4D can tighten your skin and increase volume, without using any anti-wrinkle injections, dermal fillers or undergoing any surgery.
This procedure is one of our most heavily requested procedures at Centre for Surgery. The procedure is popular amongst celebrities. Kim Kardashian is the most recent high profile celebrity to have recently had a Fotona 4D laser lift procedure in the US.
Fotona 4D can be combined with SmoothEye for a comprehensive facial rejuvenation.
You can read more about Fotona 4D laser on the official Fotona website.
Fotona 4D laser
The 4D laser facelift is a non-surgical method which improves the appearance of fine lines, wrinkles, uneven tone and texture and loss of volume.
Using a laser, collagen is tightened, while new collagen production is also stimulated, giving the skin a youthful, healthier appearance.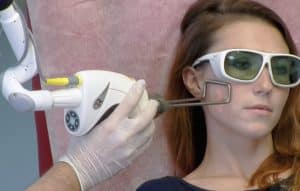 Unlike other facelift methods, Fotona 4D does not involve the use of any chemicals and does not involve a surgical procedure. It is ideal for those who are wanting to appear rejuvenated and also wish to have no downtime following the procedure.
The laser facelift is performed using Fotona4D laser treatment. This involves using two laser wavelengths – Er:YAG and Nd:YAG. Treatment targets four different levels – deeper, medial, superficial, and targeting imperfections.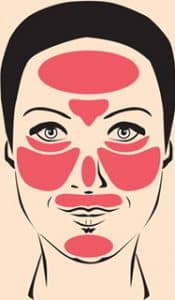 The four dimensions of the laser facelift refer to four treatments within Fotona's SP Dynamis system: SmoothLiftin, FRAC3, PIANO and SupErficial. These treatments work together to combat the signs of ageing.
Read testimonials from our amazing patients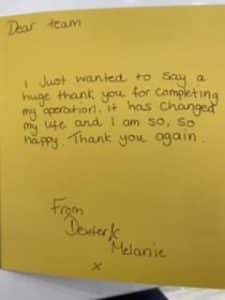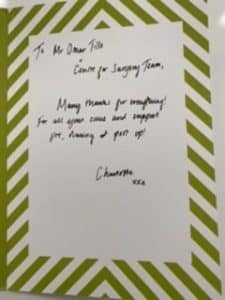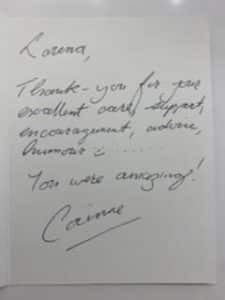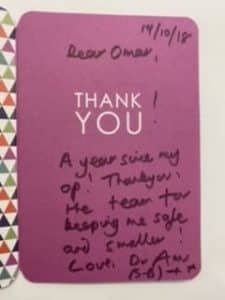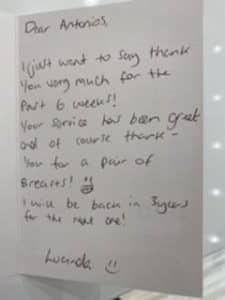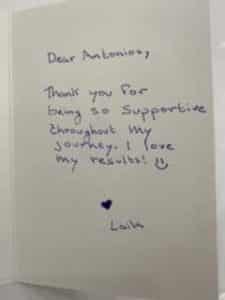 Fotona 4D replaces the need for microdermabrasion or chemical peels
Harsh abrasives and chemicals are eliminated with the Fotona 4D method. The 4th step of Fotona 4D is a nano laser peel which is able to precisely remove up to 10 microns of the outer skin. The Nano laser peel is a far more accurate method of gently resurfacing the skin with only 1-2 days of mild skin redness.
You will be a suitable candidate for Fotona 4D laser if you have wrinkles, fine lines, uneven skin, lack of volume, and uneven tone and texture which you are wishing to treat.
It is suitable for people who do not wish to use chemicals or harsh abrasives. Fotona 4D is the perfect complement to facial injectables including anti wrinkle injections and dermal fillers. In many cases, a full course of Fotona 4D may give you the results you want without any need for facial injectables.
Fotona 4D procedure
Fotona4D laser involves the use of four treatments with Fotona's SP Dynamis system. These are:
(1) SmoothLiftin: this uses the non-ablative Er:YAG laser for gentle heating. This stimulates collagen contraction and stimulates new collagen production. This results in an increase of tightness and elasticity in the skin.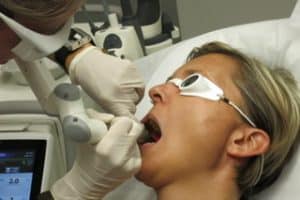 (2) FRAC3: the fractional Nd:YAG laser treats deeper imperfections and helps to restore a youthful texture to the skin.
(3) PIANO: the ultra-long Nd:YAG laser pulse safely and rapidly heats bulk tissue. This stage also has an overall synergistic tightening effect.
(4) SupErficial: for a pearl finish, the light cold Er:YAG ablation is used. This reduces imperfections and improves the appearance of the skin. This stage involves a controlled light peel without any thermal effects.

The Fotona 4D laser will take around one hour to complete.
This is a day procedure, so you will be able to return home once the treatment is complete.
Fotona 4D laser recovery
As Fotona 4D laser non-surgical procedure, there is no downtime. You will be able to resume your usual daily routine right away.
You may notice some redness or swelling of the skin, which will last one to two days.
For optimal results, you may wish to undergo repeat treatments. You may opt to undergo three treatments, which should be done 14-21 days apart.
Fotona 4D lift before and after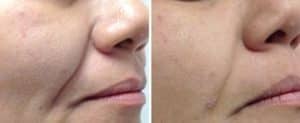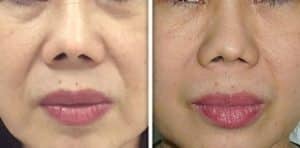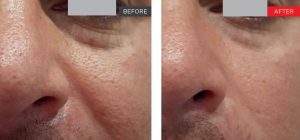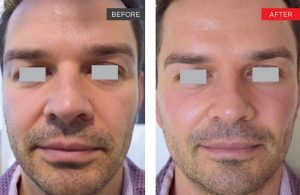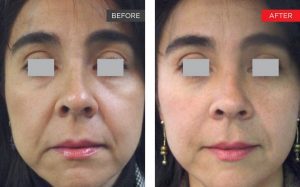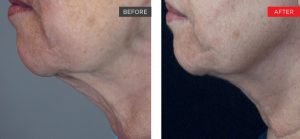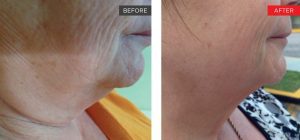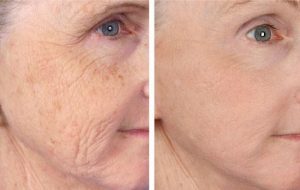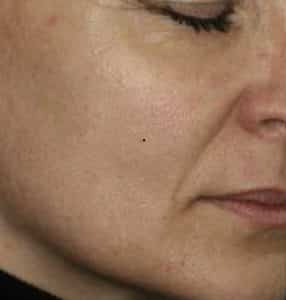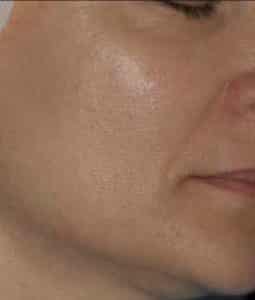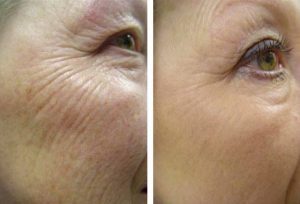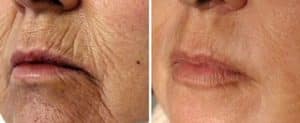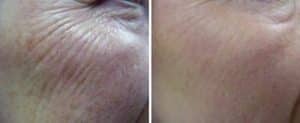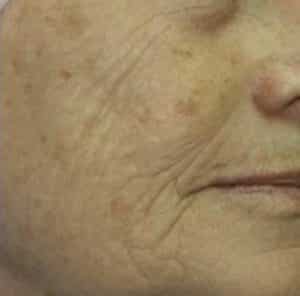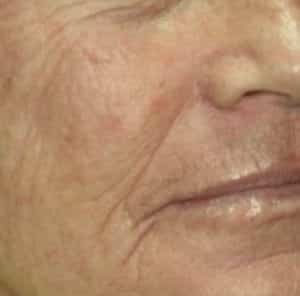 Courtesy of Fotona