Fotona 4D Pro in London & UK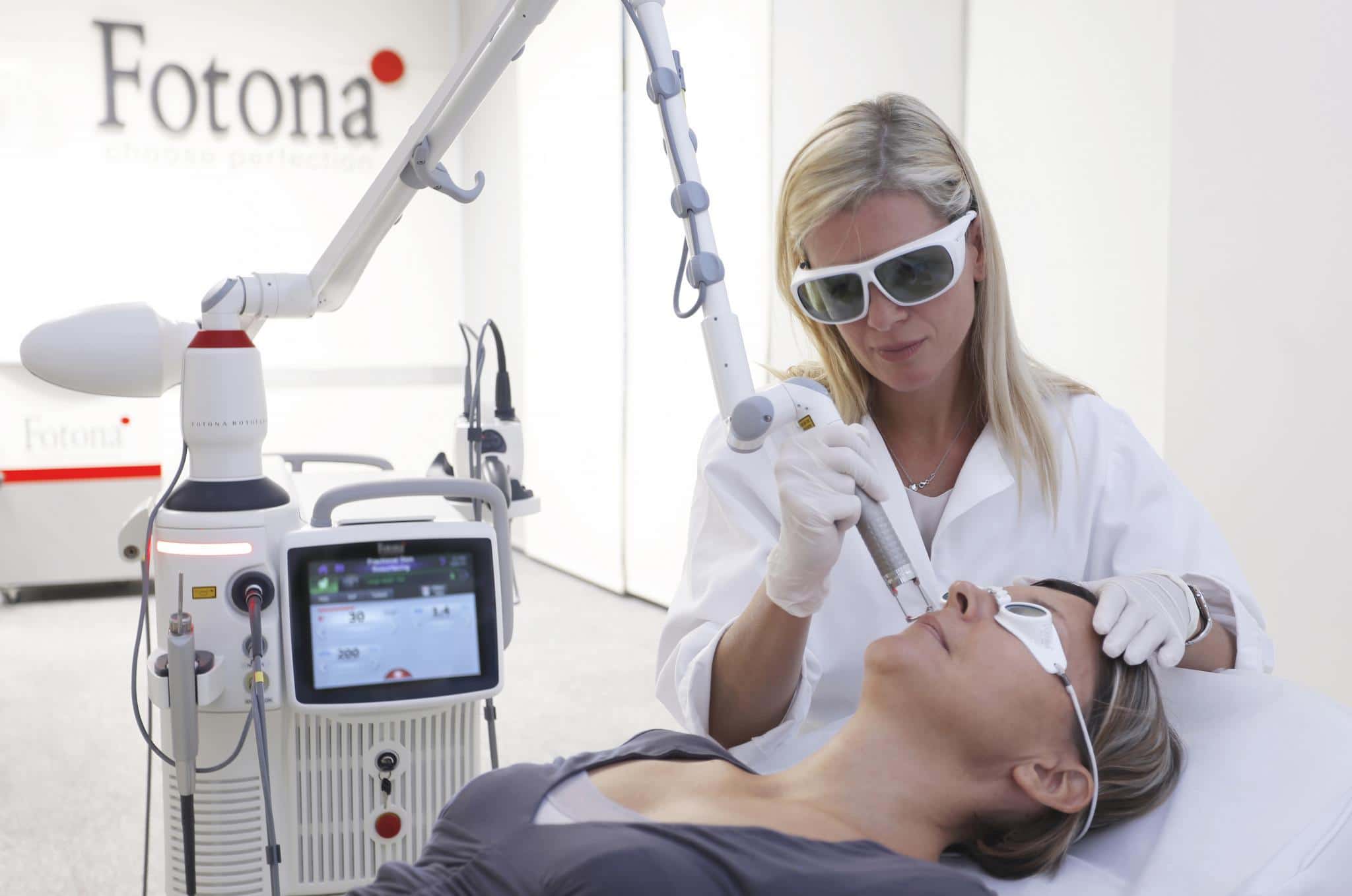 Experience the future of non-invasive rejuvenation with Fotona 4D – the revolutionary laser technology that lifts, tightens, and revitalizes your skin for a youthful, radiant glow
Fotona 4D non-invasive facial rejuvenation at Centre for Surgery in London has long been the most highly desired aesthetic improvement, and the increased interest in skin rejuvenation has promoted the rapid evolution of different methods to treat aged skin. The Fotona 4D laser facelift is a completely non-invasive method of improving the appearance of fine lines, wrinkles, uneven tone and texture and loss of volume. Using the incredible Fotona SP Dynamis Erbium laser, new collagen and elastin production is also stimulated, resulting in skin tightening and giving the skin a youthful, healthier appearance. Fotona 4D perfectly complements injectable treatments such as wrinkle relaxing injections and dermal fillers.
This will help to combat facial ageing as well as target superficial imperfections. For younger patients, Fotona 4D is a genuine alternative to a facelift. Fotona 4D can tighten your skin and increase volume without using any anti-wrinkle injections, dermal fillers or undergoing any invasive surgical procedure.
This procedure is one of our most popular procedures at Centre for Surgery. It is popular amongst celebrities. Kim Kardashian is the most recent high-profile celebrity to have recently had a Fotona 4D laser lift procedure in the US. Fotona 4D can be combined with SmoothEye for comprehensive facial rejuvenation.
What is Fotona 4D laser ?
Traditional ablative laser skin resurfacing treatments using lasers such as fractional CO2 have long been considered the gold standard for skin rejuvenation. Fotona Er:YAG lasers produce less residual thermal injury and hence a much reduced depth of tissue injury compared, with quicker healing and much reduced down time in comparison with traditional CO2 lasers. However, ablative laser treatments have become less popular recently due to prolonged downtime and an increased risk of complications with long-lasting side effects.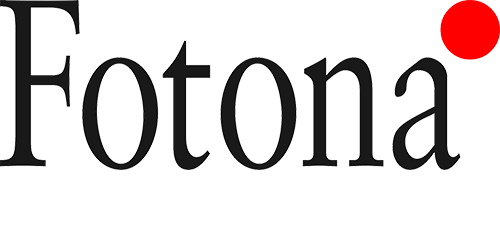 Fotona 4D improves upon existing laser resurfacing with a protocol that combines high efficacy with minimal downtime and minimal chance of side effects. A number of non-ablative treatments using different wavelengths have been developed but few have the safety and efficacy of Fotona 4D. With traditional ablative techniques, a reduction of superficial imperfections such as photodamaged skin can be achieved, but with nonablative methods, a thermal effect produces a wound healing response and the stimulation of collagen remodeling, leading to tissue tightening. Fotona 4D combines non-ablative tissue tightening with a more gentler erbium laser micropeel with minimal downtime and your practitioner may advise to combine Fotona4D with Morpheus8 for an even more powerful anti-ageing effect.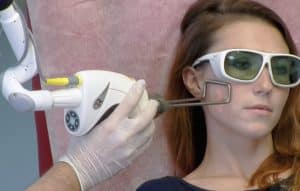 Unlike other facial rejuvenation techniques, Fotona 4D does not involve the use of any injections, chemicals or surgery. It is ideal for those who are wanting to appear rejuvenated and also wish to have minimal downtime following the 4D procedure. Fotona 4D uses two laser wavelengths (NdYAG 1064nm and ErYAG 2940nm) in four different modalities (SmoothLiftin, Frac3, Piano and SupErficial) during the same treatment session with a goal to thermally stimulate various depths and structures of the facial skin. There is lower melanin absorption with Nd:YAG lasers and therefore less concern for epidermal damage, and they may be more safely used to treat patients with darker skin. Compared to other lasers, the risk for post-inflammatory hyper-pigmentation is very low.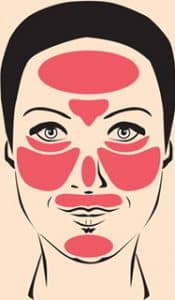 The four dimensions of the laser facelift refer to four treatments within Fotona's SP Dynamis system: SmoothLiftin, FRAC3, PIANO and SupErficial. These treatments work together to combat the signs of ageing.
Fotona4D Before & After Photos
Case 1:
55-year-old female had Fotona 4D with the removal of bilateral xanthelasma below the eyes with Erbium laser.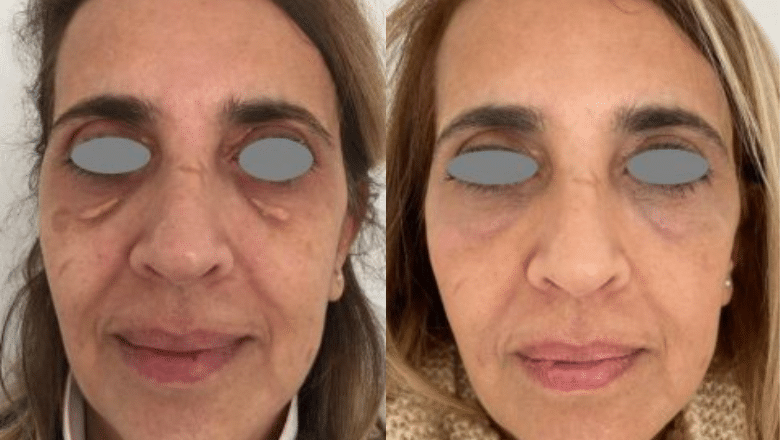 Case 2:
61-year-old female with extensive hyperpigmentation and facial rhytids who completed a course of Fotona 4D combined with the Obagi Nu-Derm system.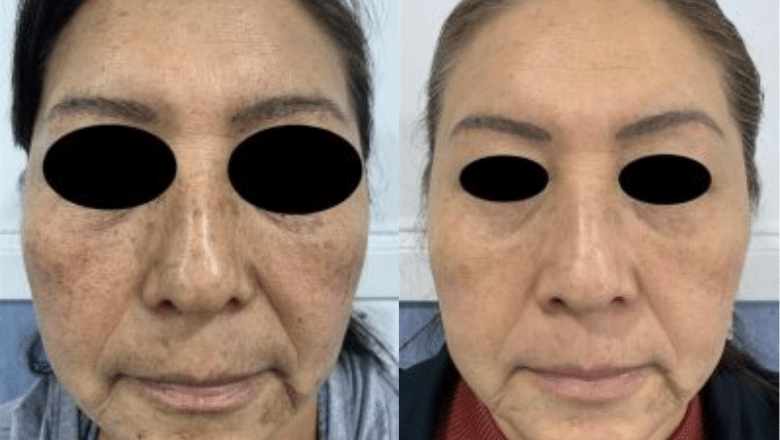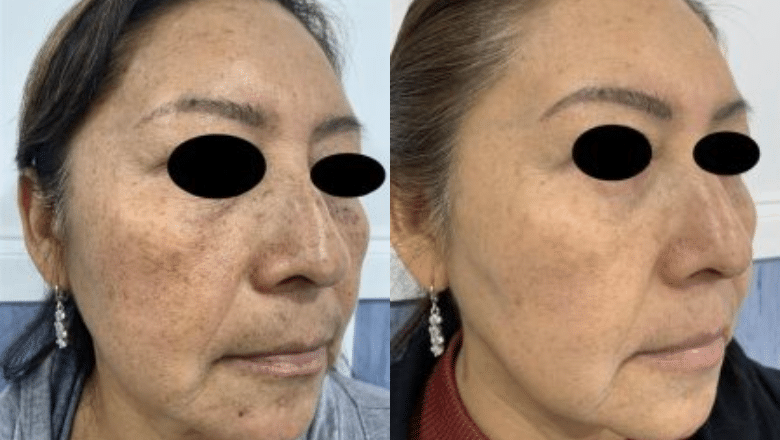 Case 3: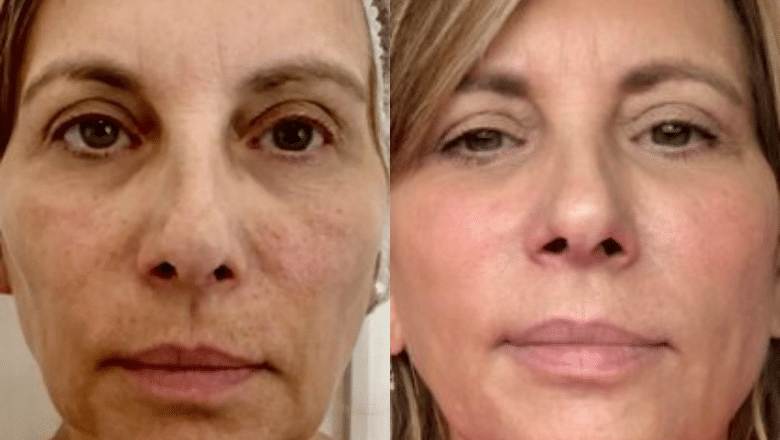 Case 4: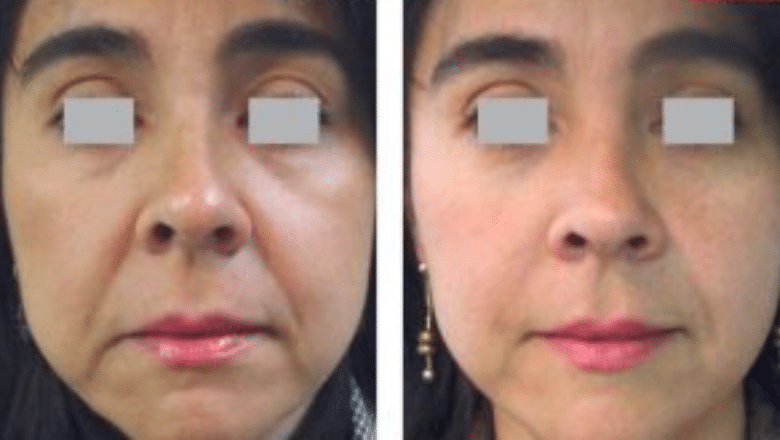 Case 5: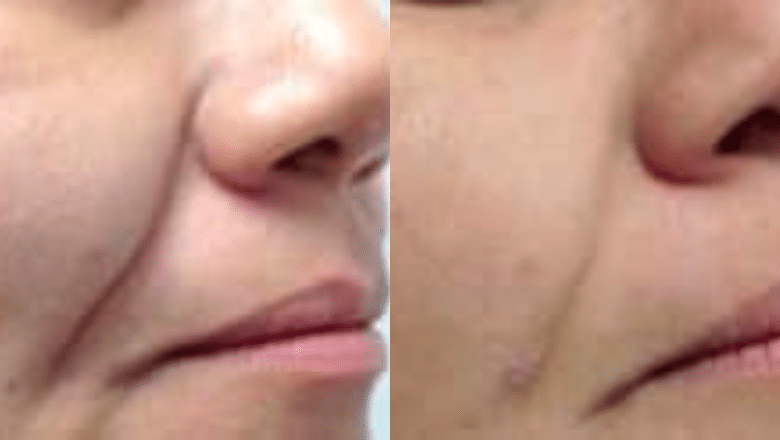 Fotona4D for Men – Before & After Photos
Case 1:
44-year-old man with facial pigmentation and concerns of facial wrinkling had a course of Fotona 4D.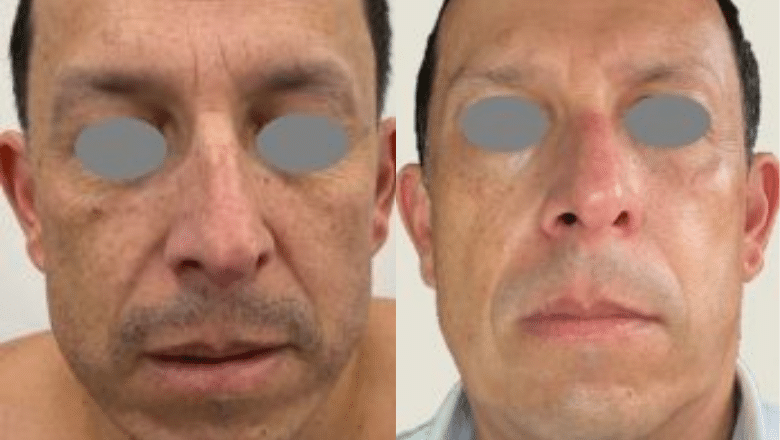 Case 2: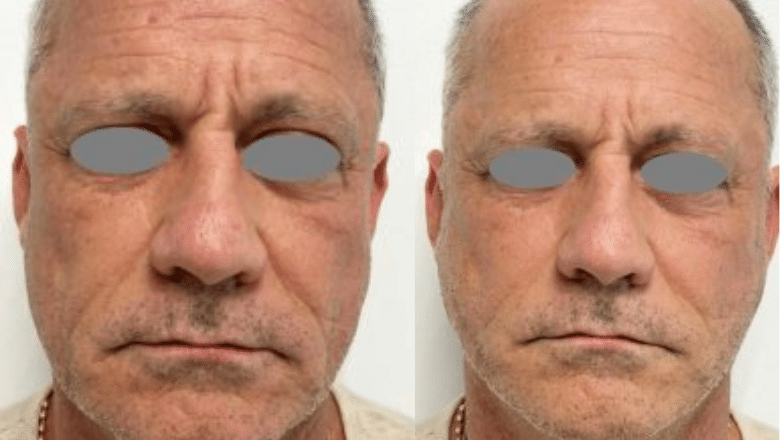 Case 3: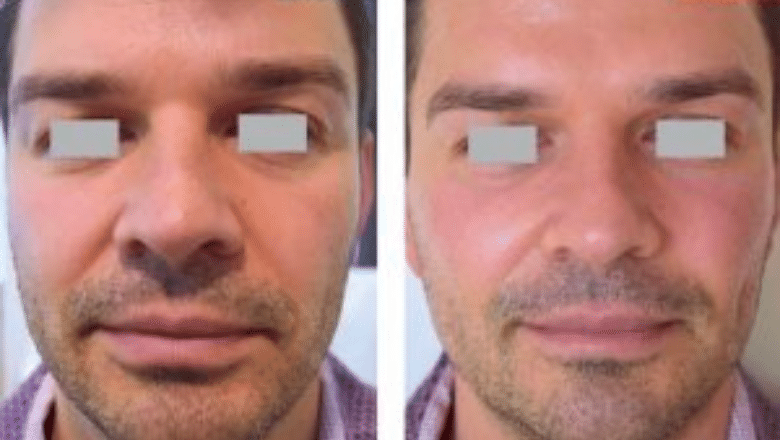 In those with more extensive degrees of sun damage, hyperpigmentation or wrinkle formation, your practitioner may use higher laser settings, resulting in a longer downtime. Your practitioner may therefore recommend a skin preconditioning regime consisting of skin bleaching cream (2%-4%), topical retinoids (0.05%-0.1%), alpha hydroxy acid (4%-10%) and sunscreen. The preconditioning regime improves skin tolerance, bleaches the skin and increases blood flow in the skin and also allows the skin to heal 3-4 days faster due to more rapidly renewing skin and increased collagen production.
Benefits of Fotona4D Laser Treatment
Fotona4D is an advanced laser treatment that combines four distinct modes and two complementary wavelengths to provide comprehensive non-surgical facial rejuvenation. The "4D" in Fotona4D signifies the four dimensions it targets: SmoothLiftin, FRAC3, PIANO, and SupErficial. Here are the notable benefits of this innovative treatment:
Collagen Stimulation and Production: Fotona4D employs heat to stimulate the production of collagen in the skin. Collagen is a fundamental protein responsible for maintaining the elasticity and firmness of the skin. As we age, collagen production naturally decreases, leading to sagging and wrinkles. Fotona4D helps counteract this by promoting new collagen production, which in turn leads to firmer and more youthful-looking skin.
Non-Surgical Facelift: One of the defining features of Fotona4D is its ability to provide a lifting effect similar to a facelift, without the need for surgery. The SmoothLiftin mode targets the interior oral cavity, which helps to tighten the skin from the inside out, creating a natural lifting effect.
Reduction of Fine Lines and Wrinkles: By using different laser wavelengths and modes, Fotona4D effectively reduces the appearance of fine lines and wrinkles. The heat generated by the laser promotes the tightening of the skin, which smoothens out wrinkles.
Improved Skin Texture and Tone: The SupErficial mode helps in resurfacing the skin, which not only improves the skin's texture but also enhances its tone. This can be particularly beneficial for individuals with pigmentation issues or uneven skin tone.
Minimally Invasive: Unlike traditional surgical facelifts, Fotona4D is minimally invasive. There are no incisions or sutures involved, which reduces the risk of infection and significantly shortens the recovery time.
Customisable Treatment: Fotona4D can be tailored to address specific concerns and needs. By adjusting the settings and choosing the appropriate modes, practitioners can develop a customized treatment plan that aligns with the patient's aesthetic goals.
Treatment of Multiple Concerns: Beyond just lifting and tightening, Fotona4D can address a range of skin concerns such as age spots, acne scars, and enlarged pores. This multi-dimensional approach makes it a versatile treatment option for overall facial rejuvenation.
Long-Lasting Results: While the results might not be permanent, they are long-lasting. With proper skincare and maintenance treatments, the effects of Fotona4D can be sustained for several months to years.
Increased Comfort and Safety: The treatment is relatively comfortable compared to more invasive procedures. Additionally, because Fotona4D utilises precise laser technology, it offers a high degree of safety, minimizing damage to surrounding tissues.
No Downtime: One of the major advantages of Fotona4D is that there is virtually no downtime. Patients can typically resume their regular activities almost immediately after the treatment, which is often not the case with more invasive procedures.
Fotona 4D Expected Results
With Fotona 4D, there is minimal need for any special postoperative routines as the whole treatment is non-invasive – the only side-effect is mild erythema or redness, which could last up to a few hours after the procedure.
To get the full effect of the collagen and elastin remodelling, Ida will usually do two sessions one month apart between treatments and then, depending on the patient's age, a maintenance session every six months for patients younger than 50 and every four months for patients older than 50. In this way, it is possible not only to maintain a good tightening and rejuvenating effect of the facial skin for a long time but also to improve it through time further. We have many satisfied patients who have been on this regime for three and more years.
Fotona 4D Replaces the Need for Microdermabrasion
Harsh abrasives are eliminated with the Fotona 4D method. The 4th step of Fotona 4D is an Erbium micro peel which can precisely remove up to 10-20 microns of the outer skin. The Erbium micro peel is a far more accurate method of gently resurfacing the skin with only 1-2 days of mild skin redness. One session of Erbium micro peel replaces a course of 6-8 microdermabrasion treatments.
You will be a suitable candidate for Fotona 4D laser if you have wrinkles, fine lines, uneven skin, lack of volume, and uneven tone and texture, which you wish to treat.
It is suitable for people who do not wish to use chemicals or harsh abrasives. Fotona 4D is the perfect complement to facial injectables, including anti-wrinkle injections and dermal fillers. In many cases, a full course of Fotona 4D may give you the desired results without any need for facial injectables.
Fotona 4D Procedure
Fotona4D laser involves the use of four treatments with Fotona's SP Dynamis system. These are:
(1) SmoothLiftin: The first step of the Fotona 4D protocol is SmoothLiftin, which is a solution for the reduction of both nasolabial folds and perioral wrinkles. Completely unique for Erbium laser, a special non-ablative modality of Er:YAG called Smooth Mode is applied inside the mouth with the application of four to six smooth pulses aimed at the areas corresponding to the nasolabial folds and applying four pulses across the whole accessible tissue beneath both cheeks and lips. No other laser is able to work so effectively when applied within the mouth.

The non-ablative Er:YAG laser for gentle heating. This stimulates collagen contraction and stimulates new collagen production. This results in an increase of tightness and elasticity in the skin. No special patient preparation is needed for this step. No anaesthesia or cooling are applied before or after the treatment.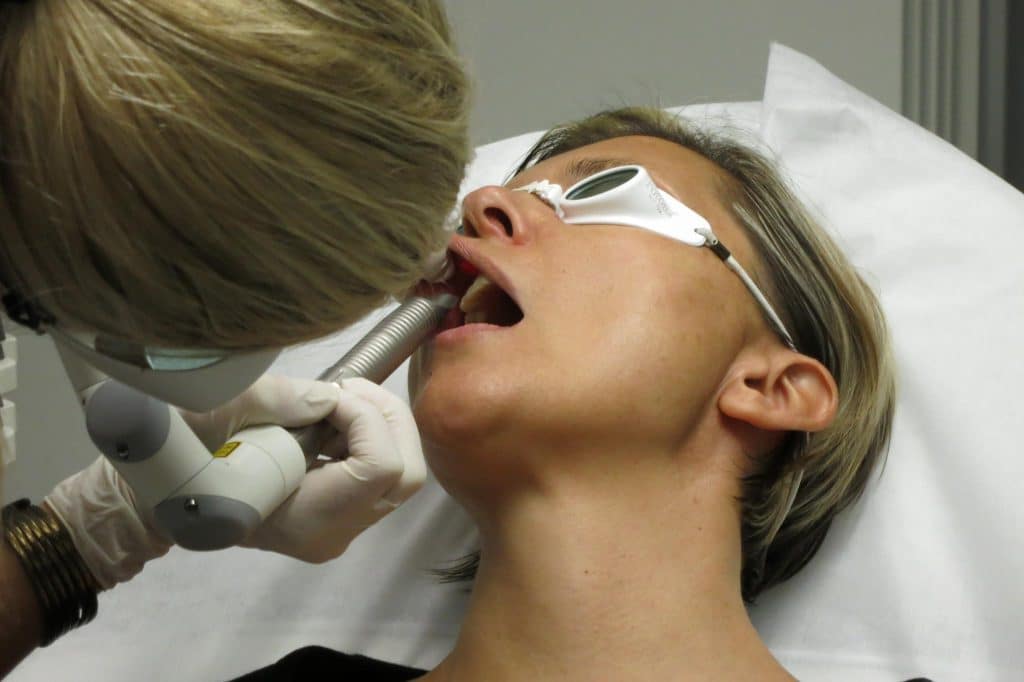 (2) FRAC3:

FRAC3 mode is the second step in which short pulses are used to achieve contraction of the deeper facial tissues. With this technique, your practitioner is able to produce the vectors of tension in the skin along the SMAS layer anchoring areas, which mimics the action of PDO threads which is a more invasive procedure.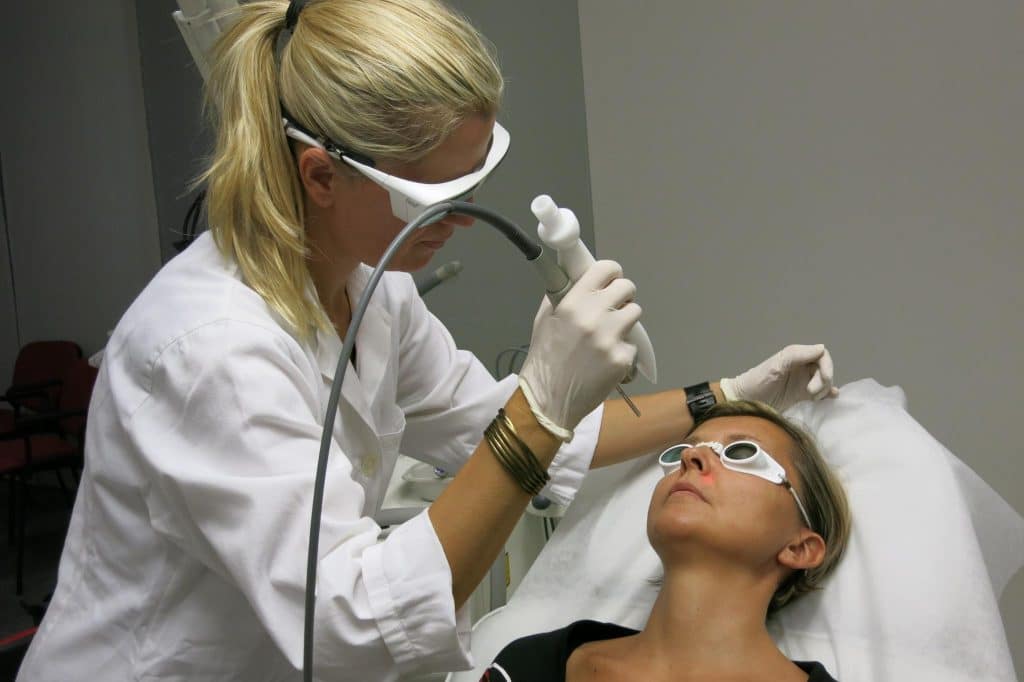 (3) PIANO: Piano Nd:YAG is the third modality in which extremely long laser pulses are used (in seconds), producing a gentle painless warming of the skin through all its layers. The bulk skin heating is applied across the whole face with a manual scanning technique until the temperature at the skin surface reaches about 42°C. Your practitioner will usually maintain this temperature for about three minutes at each of the scanned areas.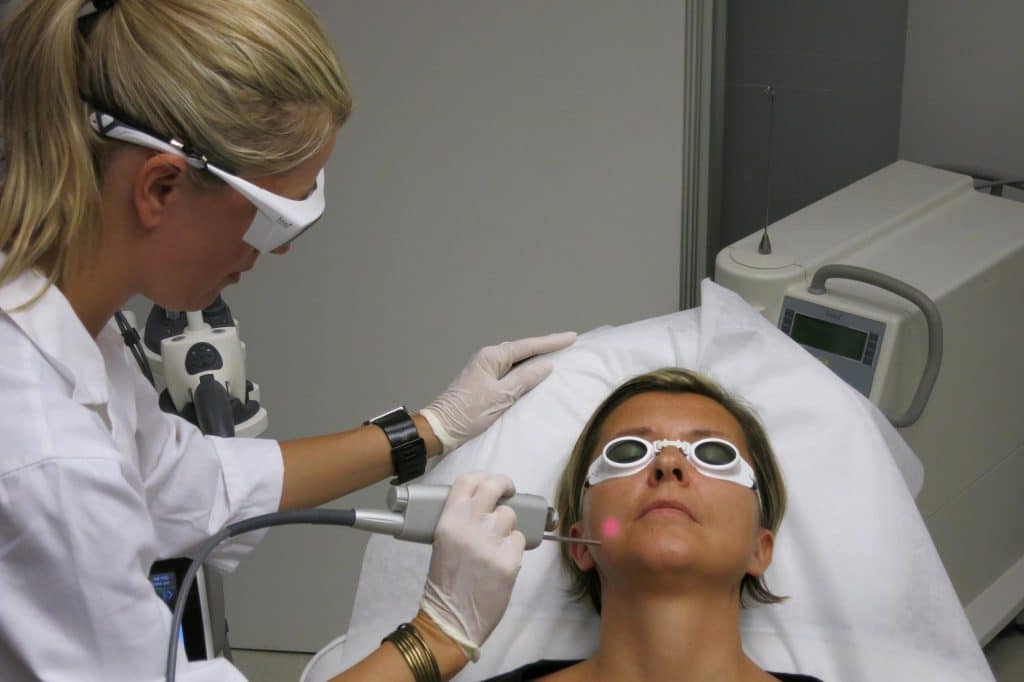 (4) SupErficial: for a pearl finish, the light cold Er:YAG ablation is used. This reduces imperfections and improves the appearance of the skin. This stage involves a controlled cold erbium micro peel without any thermal effects.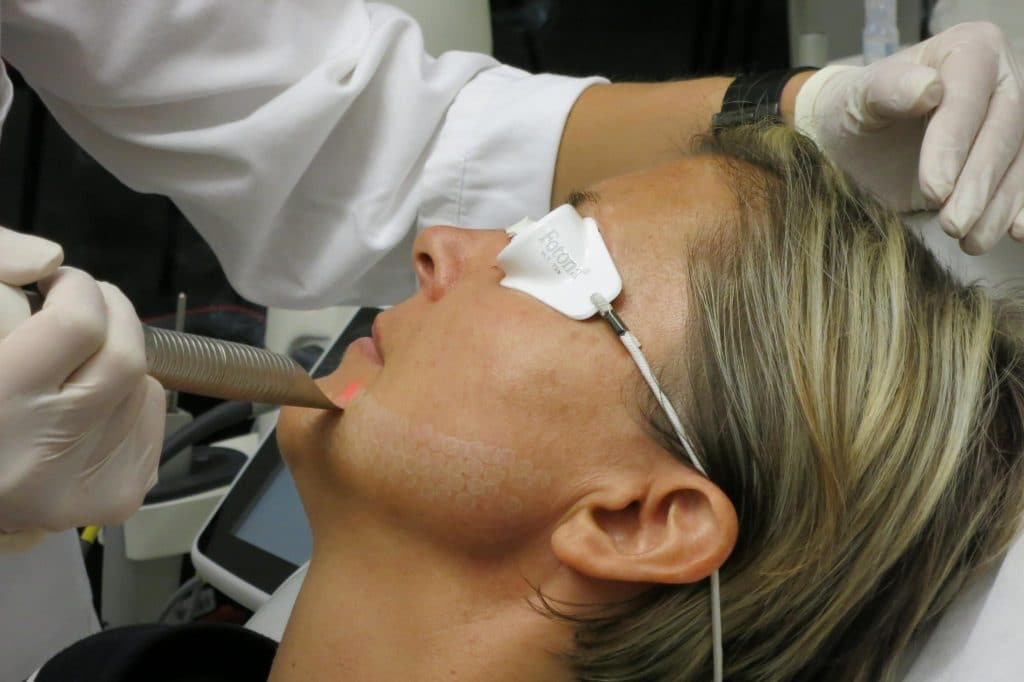 The Fotona 4D laser usually takes around one hour to complete and you can return home once the treatment is complete.
Fotona4D Aftercare
After undergoing a Fotona4D treatment, it is essential to follow proper aftercare guidelines to maximise the results and ensure proper healing. Here are some aftercare tips to consider:
Avoid Sun Exposure: It's crucial to avoid direct sun exposure for a few weeks after the treatment. The skin will be more sensitive, and sun exposure can lead to pigmentation issues. If you have to go outside, wear broad-spectrum sunscreen with a high SPF and a wide-brimmed hat.
Stay Hydrated: Drink plenty of water to keep your skin hydrated. This will help in the healing process and also facilitate the production of collagen.
Use Gentle Skincare Products: For a few days following the procedure, use gentle, fragrance-free cleansers and moisturisers. Avoid any skincare products with harsh chemicals or exfoliants.
Avoid Extreme Temperatures: Refrain from using hot water on your face, and avoid activities that cause excessive sweating or heat, such as vigorous exercise, saunas, and steam rooms, for about 48 hours post-treatment.
Minimize Makeup: If possible, avoid using makeup for the first 24-48 hours after the treatment. When you do start using makeup again, opt for mineral-based products that are less likely to irritate the skin.
Do Not Pick or Scratch: There may be some peeling or flakiness as the skin heals. It's essential not to pick or scratch the treated area, as this can cause scarring.
Follow Medical Advice: If your practitioner has given you specific instructions or prescribed medication, make sure to follow these directions carefully.
Cold Compress: If you experience any swelling or discomfort, you can use a cold compress to alleviate these symptoms. However, make sure not to apply ice directly to the skin; wrap it in a cloth or use a cold pack.
Sleep with Head Elevated: Sleeping with your head slightly elevated can help reduce any swelling that might occur after the treatment.
Schedule Follow-Up Appointments: It's important to have any scheduled follow-up appointments with your practitioner to monitor the progress and discuss any concerns or questions you might have.
Remember that Fotona4D is a powerful treatment, and proper aftercare is crucial for achieving the best results. Always consult your practitioner for specific aftercare instructions tailored to your skin type and condition.
Fotona 4D Lift Before and After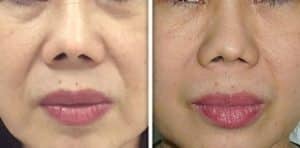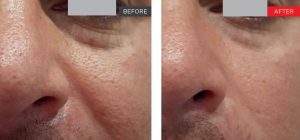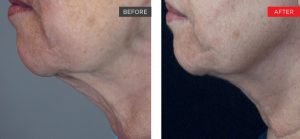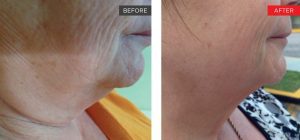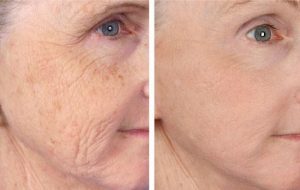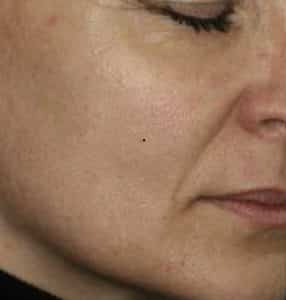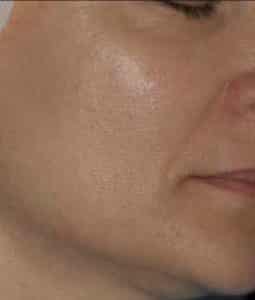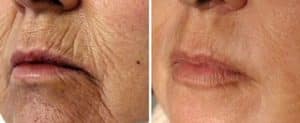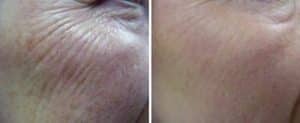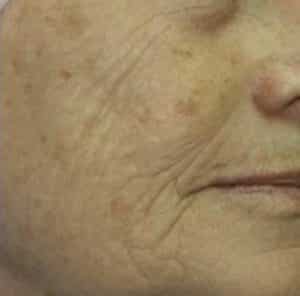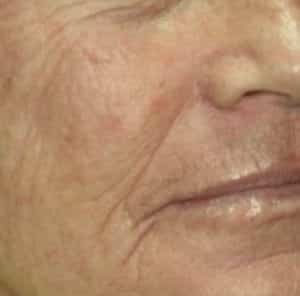 Courtesy of Fotona
What to Expect
Centre for Surgery are committed to following the latest national guidance and strict medical protocols in the provision of Fotona 4D treatments. All laser treatments are only carried out by trained aesthetic practitioners, dermatologists and plastic surgeons for safer outcomes.
You will be looked after by a dedicated patient coordinator to act as your point of contact throughout your journey with us. Once we have a clear idea of your presenting concern, we will book you in to see either an aesthetic practitioner, dermatologist or plastic surgeon who is best placed to assess and treat you. The consultation is free and no-obligation and the full range of treatment options will be explained.
What happens at the consultation for Fotona 4D?
The specialist will take a comprehensive approach to assessing you by taking a full history and examination:
Treatment options based on your facial structure and the possible outcomes that can be achieved
In-depth discussion of the different non-surgical facial rejuvenation options and what potential treatment outcome can be expected with each option and whether any downtime is to be expected
Assessing your physical and mental health to make sure that Fotona 4D is right for you
Answer your questions that you may have about the different treatment options
If it is determined that Fotona 4D treatment is appropriate, a written treatment plan will be prepared and presented to you for making a decision on whether to proceed. Some treatments such as facial injectables can take place in the same visit where as other treatments such as laser resurfacing may need a period of skin preparation which may require up to six weeks before the actual treatment can take place.
The consultation for Fotona 4D is free but a £25 deposit is required to confirm the consultation and this can be redeemed against any potential treatment that you wish to go ahead with in the same visit.
Your practitioner will ask you to return for a follow-up visit 2 weeks later for a review which may include a free top-up or 'tweakment' if you had facial injectables.
Patient journey quick overview:
Visit us at 106 Crawford Street, Marylebone for a free consultation with a fully trained and qualified aesthetic practitioner, dermatologist or plastic surgeon
At the consultation, decide on the best treatment option for you based on expert advice from your practitioner. You can choose to have treatment at the same visit if you prefer for certain treatments.
Come back in 2 weeks for your follow-up visit for a check-up and repeat treatment or free top-up if appropriate if you had facial injectables.
Fotona4D at Centre for Surgery
Making the decision to undergo a cosmetic procedure is a significant one, and choosing the right clinic is paramount. At Centre for Surgery, we understand the importance of this choice, and we're dedicated to making your experience exceptional. Below, we've outlined the key reasons why Centre for Surgery is the ideal choice for your cosmetic needs.
1. Highly Skilled and Experienced Team 🩺
Our team of surgeons, nurses, and support staff are highly skilled and experienced. They are committed to ensuring that each patient receives personalized care tailored to their unique needs and goals. Our practitioners continuously stay abreast of the latest techniques and advancements in the field, to provide you with the best results.
2. Patient-Centric Approach 🤝
At Centre for Surgery, patient care and satisfaction are at the heart of what we do. We take the time to listen to your concerns, understand your goals, and develop a bespoke treatment plan that aligns with your aspirations. We're not satisfied until you are!
3. Comprehensive Range of Services 🔄
Centre for Surgery offers a wide array of procedures and treatments, allowing you to find the perfect solution for your cosmetic needs under one roof. From non-invasive treatments like frown line injectables to surgical procedures, our comprehensive services cater to a variety of aesthetic goals.
4. Outstanding Reputation and Accreditation ✅
As a clinic that has been inspected and rated as 'Good' by the Care Quality Commission (CQC), our reputation speaks for itself. This rating is a testament to our unwavering commitment to safety, quality, and high standards of care.
5. State-of-the-Art Facilities and Technology 🛠️
Our clinic is equipped with cutting-edge technology and facilities. This ensures that we can offer the latest and most effective treatments available. Our modern and comfortable environment is designed to make your experience as pleasant and rewarding as possible.
6. Transparent and Honest Communication 🗨️
We believe in transparency and honesty. We ensure that all patients are fully informed about what to expect, the potential risks, and the likely outcomes of their chosen procedure. Our goal is to ensure that you feel confident and well-informed at every stage of your journey.
7. Dedicated Aftercare and Support 🤗
Our commitment to you doesn't end when the procedure is over. Centre for Surgery provides thorough aftercare and support to ensure that your recovery is smooth and that you're delighted with the results.
Your Journey to Excellence Begins Here
With a blend of expertise, innovation, patient satisfaction, and comprehensive care, Centre for Surgery stands out as the premier choice for your cosmetic treatment needs. Embark on your journey to a more confident and revitalised you by choosing Centre for Surgery.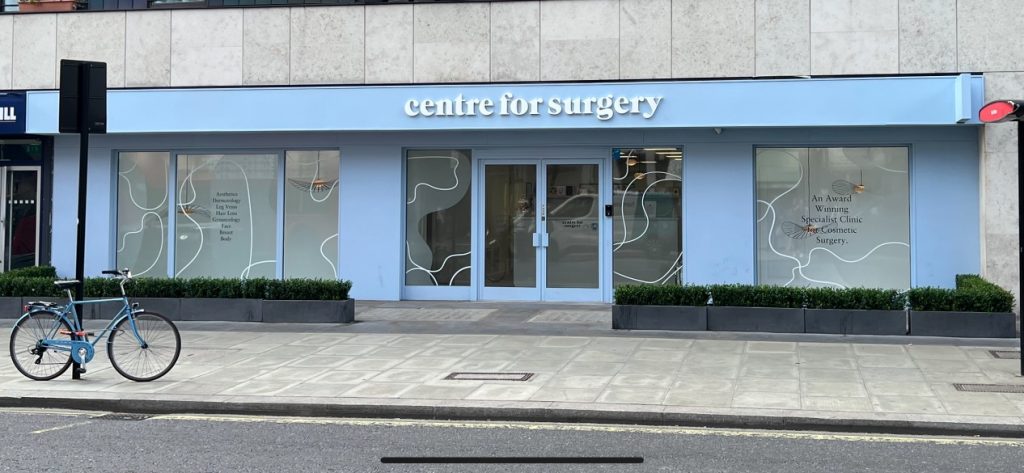 [wpseo_map id="9814″ width="750″ height="300″ zoom="15″ map_style="roadmap" scrollable="1″ draggable="1″ show_route="0″ show_state="0″ show_url="1″ show_email="1″ default_show_infowindow="1″ show_phone="1″ show_phone_2="0″ show_fax="0″]
[trustindex no-registration=google]