What is G Spot Injection?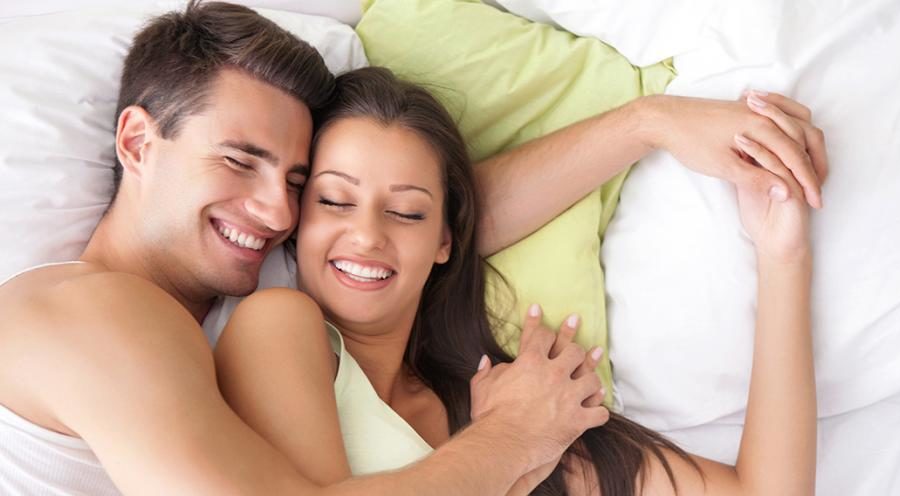 The G spot injection, also known as a 'G shot' is a cosmetic gynaecology treatment that is designed to improve vaginal sensitivity in women who have problems achieving an orgasm or sexual climax. Women who choose to have the G spot injection in London can experience a significant improvement in the ability to achieve sexual arousal, and this can have significant benefits in boosting self-confidence and enhancing a woman's sexual well-being.
The ability to achieve satisfying orgasms can be greatly enhanced with G-spot injections. The treatment involves the injection of hyaluronic acid-based soft tissue fillers to augment the Grafenburg spot. Although different scientific studies have focused on identifying the G spot, most would agree the area is located on the front vagina wall, which is positioned against the bladder. The Grafenburg spot, or G spot for short, is a highly sensitive part of the vaginal mucosa that plays a significant role in sexual stimulation. In some cases, women may experience reduced levels of sensation or have lost sensation in this area completely. Women who have a G spot injection in London can benefit from the increased vaginal sensation, which can last between 6 to 9 months.
The injection is designed to augment the G spot zone, which increases the size of the G spot to the size of a 5p coin. The addition of soft tissue filler to this area helps to increase its thickness, which may help increase its projection into the vaginal canal. G spots which have been augmented with soft tissue filler are more easily stimulated during sexual intercourse. The increased prominence of the enhanced G spot also makes it more amenable to effective masturbation.
Dr Paraskevi Dimitriadi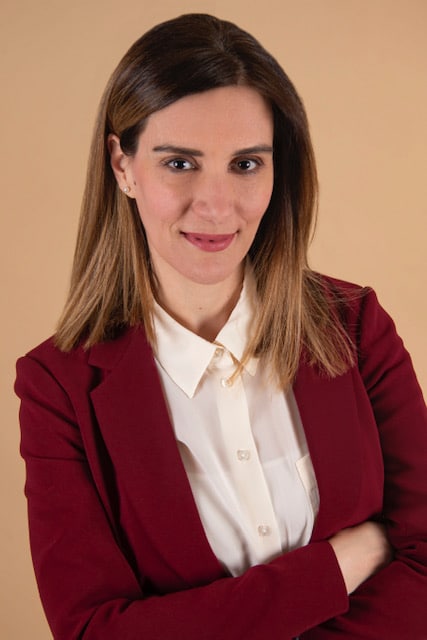 Dr Paraskevi Dimitriadi is a specialist cosmetic gynaecologist and has trained at some of the world's leading hospitals in all aspects of gynaecology. She takes an active interest in research into aesthetic gynaecology and lectures both nationally and internationally on a range of topics in aesthetic gynaecology. She is a full member of the European Society of Aesthetic Gynaecology (ESAG).
As a female gynaecologist, Dr Dimitriadi understands her patient's most delicate needs and preferences,  which allows her to create a personalised and bespoke treatment plan to meet the patient's goals. She is regarded as one of the top gynaecologists in London by her peers and brings years of experience to each and every treatment and procedure she performs. Dr Dimitriadi brings together her expertise across both surgical and non-surgical gynaecological treatments – unrivalled in London and exclusive to Centre for Surgery.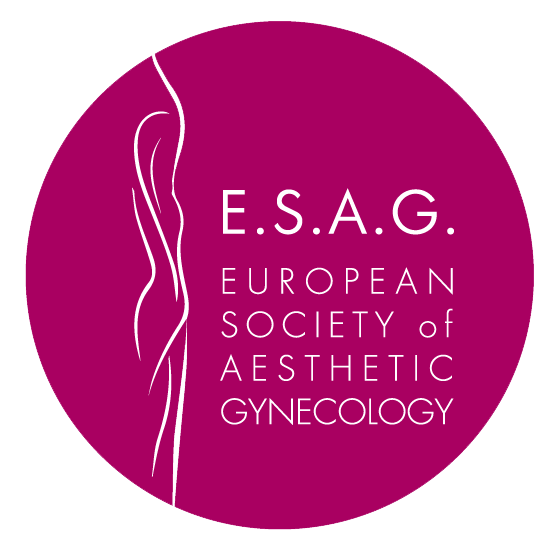 Dr Dimitriadi is known for her caring, patient-centred approach, supporting all her patients and she always strives to optimise patient outcomes at stages of the patient journey.
Am I suitable?
Dr Dimitriadi is an expert female cosmetic gynaecologist and has carried out hundreds of G spot injections in London for women who have developed reduced vaginal sensitivity. The ideal patients for G spot injection are those who have developed either a partial or complete loss of vaginal sensitivity and may never have experienced a sexual climax or vaginal orgasm.
Patients who have significant psychosexual dysfunction which may include vaginismus may not be suitable for the treatment. G spot injections are ideal for women who are physically unable to achieve an orgasm and who have tried many non-invasive treatments without success.
Vaginal sensitivity is most closely linked to hormonal status. A loss of sensitivity is most commonly due to a reduction in circulating levels of oestrogen which commonly occur during the postpartum period or during menopause. In both cases, sexual function may be adversely affected. The prominence of the G spot has a tendency to get smaller with age and can be exacerbated by the development of vaginal dryness. Vaginal dryness or vaginal atrophy is directly linked with reduced oestrogen levels and results in thinner vaginal walls which may increase discomfort during sexual intercourse and therefore the ability to achieve orgasm. The ability to achieve a sexual climax may be linked to genetics.
G spot injection is not a treatment for hormonal dysfunction but is an ideal treatment option to boost vaginal sensitivity with results lasting between 4 to 6 months. Although the loss of vaginal sensitivity is not a dangerous medical condition, the condition can result in a significant loss of self-confidence. Having the treatment allows women to regain their confidence and boost sexual health. The G spot injection in London at Centre for Surgery is a non-surgical procedure that is straightforward to carry out and takes no more than 15 to 20 minutes to perform. After having a detailed consultation with Dr Dimitriadi, a physical examination will be performed to plan the optimum point for G spot injection. Dr Dimitriadi will then inject a local anaesthetic into the area around the G spot before injecting the hyaluronic acid-based soft tissue filler. Once the treatment is complete, sexual activity can be resumed six hours after the treatment.
How long does a G Spot Injection last?
In the vast majority of cases, women who have a G spot injection can expect results to last between 4 to 6 months. In some cases, results may last for approximately four months and this is often related to how your body metabolises the soft tissue filler which has been injected. During this period, women can benefit from having increased vaginal sensitivity with more satisfying orgasms.
The procedure is performed at our Crawford Street clinic and takes between 15 to 20 minutes to carry out. You will need to lie down on the treatment table with your legs in stirrups similar to when you have a cervical smear examination. Once Dr Dimitriadi has examined you and located the G spot, she will inject a small amount of local anaesthetic into the area of the treatment zone. Once the local anaesthetic has taken effect, the hyaluronic acid-based soft tissue filler will be injected. Hyaluronic acid fillers are the most popular type of injection for G spot augmentation as hyaluronic acid is found naturally in the body and the risk of allergic reactions is therefore extremely rare. Common types of HA-based fillers used for G spot injection include Juvederm and Restylane. Over the course of several months, the filler Will be naturally absorbed by the body and the time taken for this to occur will vary between women. On average, the effects of treatment can be expected to last between 4 to 6 months before further top-up injections are required to maintain enhanced levels of vaginal sensitivity.
How much does a G Spot Injection cost?
G spot injection cost is based on several factors. The price of the treatment will be determined by the type of soft tissue filler product used and how much filler will be required to achieve optimal results.
G spot injections at Centre for Surgery cost approximately £1200 with a lower cost for treatment if you book a course of three or more treatments.
If you would like to take the first step in enhancing your sexual health, get in touch with us today and book a consultation with Dr Dimitriadi. Dr Dimitriadi is a specialist cosmetic gynaecologist and is an expert in performing G spot injections for women in London and the UK.  Call us on 020 7993 4849 or complete the contact form below and a member of our patient coordinator team will be available to answer any questions you may have.
Where is the best place for G spot injection?
Centre for Surgery in Marylebone is one of the top UK centres for cosmetic gynaecology. Dr Dimitriadi is a specialist cosmetic gynaecologist with many years of experience in performing both non-surgical and surgical gynaecological procedures.
Our 106 Crawford Street is ideally situated in Marylebone, Central London and is closely located to all the major public transport networks.
Amazing from start to finish, the communication was the main thing was fully informed and looked after, on the day of my breast augmentation, the staff were fab and made me feel at ease through out the whole process. Thank you so much.
Mohammed Farid
18/11/2021
I've had such a great experience with excellent advice, care and attention and surgical treatment (gynaecomastia) - I can fully endorse the treatment I have received from Centre for Surgery with absolutely no qualms at all. Brilliant in every way - thank you all so much.
Caroline Thorpe
14/11/2021
Very pleased with my whole experience of having a procedure. Was so nervous about getting treatment and i was reassured and felt so comfortable throughout thanks to the amazing nurses. I definitely made the right decision to have breast augmentation at centre for surgery with dr erel.
Melissa Briggs
08/11/2021
So glad I went with centre for surgery, the whole process went very smoothly from the consultations down to the actual day of the procedure. I was so nervous on the day but the whole team put me at ease and I'm happy with my results as I feel a lot more comfortable wearing certain clothes now. My surgeon was Alberto Di Giuseppe who performed a breast Augmentation on me, and I would definitely recommend as he was very clear on what the outcome of the surgery would be and which size would look the best for my frame.
Couldn't be happier with Dr Tillo work,i had my breast surgery one week ago and so happy with the results so far,all the staff are extremely nice and very supportive,i would definitely recommend their services,thank so much
From start to the finish everything was perfect for tummy tuck surgery. All staff is very friendly and the aftercare has been good. The Doctor and the nurse team was fantastic. I'm so happy...result is amazing. Thank you!!!
This was overall a great experience, all the staff at Centre for Surgery were friendly and put me at ease. It is a nerve wracking thing to go through an op but the staff were so nice. Mr Ertan has got a great team around him. On the day of the operation everything went smoothly to plan, there was no delay or holdups, I had another consultation with Mr Ertan who confirmed what was going to be done and that I was still happy to proceed. I was prepped for the procedure, I met with the anaesthetist who again was really nice and put me at ease explaining his role. After the procedure I woke up with the nurse by my side making sure I was OK and checking on me, I was able to stay in the clinic until I was ready to leave and was not rushed at all. I was well looked after from the start to the point when I was discharged. Post operation I was staying at a local hotel it was so close there was no point in even getting a taxi and I was able to walk back where my partner was waiting for me. I was expecting a lot of bruising to both my eyes but there was very little if any by the time the cast came off after 7 days, I am now at the two week post operation point and it is healing well with no outwardly visible bruising or scaring. The next milestone is a checkup at the 6 week point with my surgeon. If you're thinking of having something like this done I would highly recommend getting in touch with Centre for Surgery.
The staff at Centre for Surgery were very kind and accommodating. They answered any questions I had about the procedure and were constantly checking up on me. A special thank you to Christina for all her support throughout.
I would just like to state the quality of care received from the nurses at Centre for Surgery was beyond the highest level. Sophie takes her patient care to another level beyond words. She always puts me at ease. She is there for me even at awkward hours just when I mostly needed reassurance and she is one of the most compassionate nurses I have come across and demonstrates her passion naturally for caring for others. She totally deserves recognition at its finest and thank you for always being there for me. 😍
FAQs
What is the G-spot?

The G-spot, or Grafenberg spot, is an area of the female anatomy that is believed to be a source of sexual pleasure. It is located on the front wall of the vagina, about 2 to 3 inches up from the opening, and is said to be a spongy tissue that swells when aroused. The existence of the G-spot is controversial, with some experts arguing that it may not be a distinct physical structure but rather an area of increased sensitivity.