G Spot Injection London UK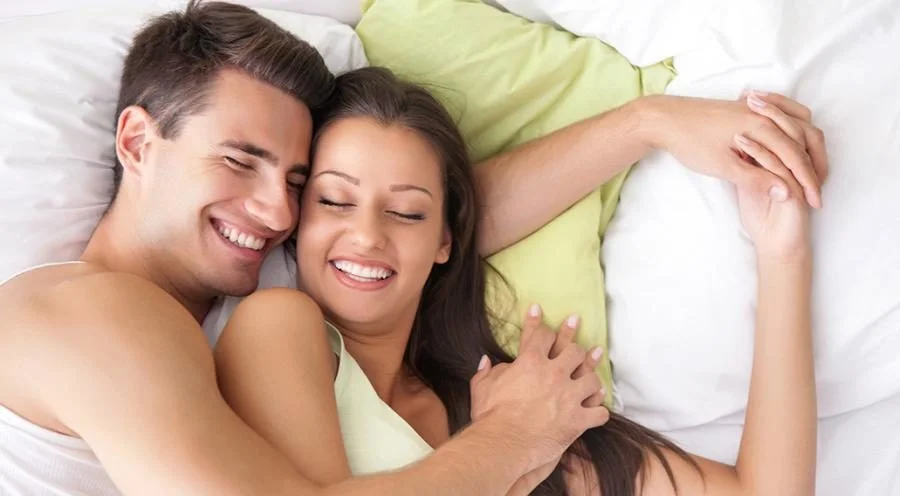 Enhance your sexual experience and increase sensitivity with our safe and effective g spot injection procedure
The G spot injection, also known as a 'G shot' is a cosmetic gynaecology treatment that is designed to improve vaginal sensitivity in women who have problems achieving an orgasm or sexual climax. Women who choose to have the G spot injection in London can experience a significant improvement in the ability to achieve sexual arousal, and this can have significant benefits in boosting self-confidence and enhancing a woman's sexual well-being.
The ability to achieve satisfying orgasms can be greatly enhanced with G-spot injections. The treatment involves the injection of hyaluronic acid-based soft tissue fillers to augment the Grafenburg spot. Although different scientific studies have focused on identifying the G spot, most would agree the area is located on the front vagina wall, which is positioned against the bladder. The Grafenburg spot, or G spot for short, is a highly sensitive part of the vaginal mucosa that plays a significant role in sexual stimulation. In some cases, women may experience reduced levels of sensation or have lost sensation in this area completely. Women who have a G spot injection in London can benefit from the increased vaginal sensation, which can last between 6 to 9 months.
The injection is designed to augment the G spot zone, which increases the size of the G spot to the size of a 5p coin. The addition of soft tissue filler to this area helps to increase its thickness, which may help increase its projection into the vaginal canal. G spots which have been augmented with soft tissue filler are more easily stimulated during sexual intercourse. The increased prominence of the enhanced G spot also makes it more amenable to effective masturbation.
Dr Paraskevi Dimitriadi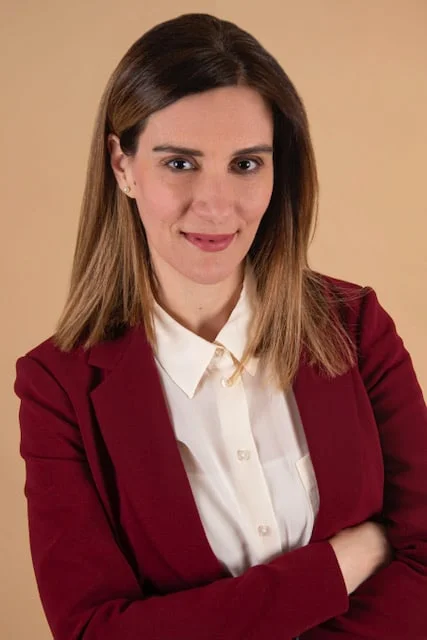 Dr Paraskevi Dimitriadi is a specialist cosmetic gynaecologist and has trained at some of the world's leading hospitals in all aspects of gynaecology. She takes an active interest in research into aesthetic gynaecology and lectures both nationally and internationally on a range of topics in aesthetic gynaecology. She is a full member of the European Society of Aesthetic Gynaecology (ESAG).
As a female gynaecologist, Dr Dimitriadi understands her patient's most delicate needs and preferences, which allows her to create a personalised and bespoke treatment plan to meet the patient's goals. She is regarded as one of the top gynaecologists in London by her peers and brings years of experience to each and every treatment and procedure she performs. Dr Dimitriadi brings together her expertise across both surgical and non-surgical gynaecological treatments – unrivalled in London and exclusive to Centre for Surgery.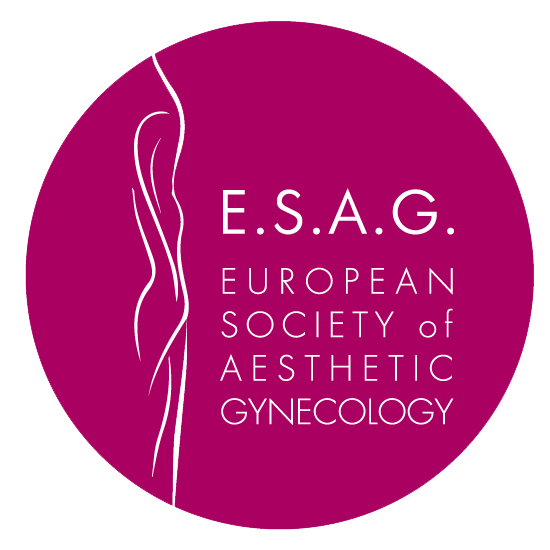 Dr Dimitriadi is known for her caring, patient-centred approach, supporting all her patients and she always strives to optimise patient outcomes at stages of the patient journey.
Am I suitable?
Dr Dimitriadi is an expert female cosmetic gynaecologist and has carried out hundreds of G spot injections in London for women who have developed reduced vaginal sensitivity. The ideal patients for G spot injection are those who have developed either a partial or complete loss of vaginal sensitivity and may never have experienced a sexual climax or vaginal orgasm.
Patients who have significant psychosexual dysfunction which may include vaginismus may not be suitable for the treatment. G spot injections are ideal for women who are physically unable to achieve an orgasm and who have tried many non-invasive treatments without success.
Vaginal sensitivity is most closely linked to hormonal status. A loss of sensitivity is most commonly due to a reduction in circulating levels of oestrogen which commonly occur during the postpartum period or during menopause. In both cases, sexual function may be adversely affected. The prominence of the G spot has a tendency to get smaller with age and can be exacerbated by the development of vaginal dryness. Vaginal dryness or vaginal atrophy is directly linked with reduced oestrogen levels and results in thinner vaginal walls which may increase discomfort during sexual intercourse and therefore the ability to achieve orgasm. The ability to achieve a sexual climax may be linked to genetics.
G spot injection is not a treatment for hormonal dysfunction but is an ideal treatment option to boost vaginal sensitivity with results lasting between 4 to 6 months. Although the loss of vaginal sensitivity is not a dangerous medical condition, the condition can result in a significant loss of self-confidence. Having the treatment allows women to regain their confidence and boost sexual health. The G spot injection in London at Centre for Surgery is a non-surgical procedure that is straightforward to carry out and takes no more than 15 to 20 minutes to perform. After having a detailed consultation with Dr Dimitriadi, a physical examination will be performed to plan the optimum point for G spot injection. Dr Dimitriadi will then inject a local anaesthetic into the area around the G spot before injecting the hyaluronic acid-based soft tissue filler. Once the treatment is complete, sexual activity can be resumed six hours after the treatment.
How long does a G Spot Injection last?
In the vast majority of cases, women who have a G spot injection can expect results to last between 4 to 6 months. In some cases, results may last for approximately four months and this is often related to how your body metabolises the soft tissue filler which has been injected. During this period, women can benefit from having increased vaginal sensitivity with more satisfying orgasms.
The procedure is performed at our Crawford Street clinic and takes between 15 to 20 minutes to carry out. You will need to lie down on the treatment table with your legs in stirrups similar to when you have a cervical smear examination. Once Dr Dimitriadi has examined you and located the G spot, she will inject a small amount of local anaesthetic into the area of the treatment zone. Once the local anaesthetic has taken effect, the hyaluronic acid-based soft tissue filler will be injected. Hyaluronic acid fillers are the most popular type of injection for G spot augmentation as hyaluronic acid is found naturally in the body and the risk of allergic reactions is therefore extremely rare. Common types of HA-based fillers used for G spot injection include Juvederm and Restylane. Over the course of several months, the filler Will be naturally absorbed by the body and the time taken for this to occur will vary between women. On average, the effects of treatment can be expected to last between 4 to 6 months before further top-up injections are required to maintain enhanced levels of vaginal sensitivity.
How much does a G Spot Injection cost?
G spot injection cost is based on several factors. The price of the treatment will be determined by the type of soft tissue filler product used and how much filler will be required to achieve optimal results.
G spot injections at Centre for Surgery cost approximately £1200 with a lower cost for treatment if you book a course of three or more treatments.
If you would like to take the first step in enhancing your sexual health, get in touch with us today and book a consultation with Dr Dimitriadi. Dr Dimitriadi is a specialist cosmetic gynaecologist and is an expert in performing G spot injections for women in London and the UK. Call us on 020 7993 4849 or complete the contact form below and a member of our patient coordinator team will be available to answer any questions you may have.
Why Choose Centre for Surgery for Your G-Shot Procedure?
If you're considering enhancing your sexual wellness and intimate experiences, look no further than Centre for Surgery. As a leading specialist plastic surgery clinic in London, we offer the G-Shot, a revolutionary treatment that can transform your intimate life. Here's why Centre for Surgery is the ideal choice for your G-Shot procedure.
Our Medical Expertise
Our surgeons and practitioners are leading experts in their respective fields, continuously staying up-to-date with the latest medical research and techniques. This ensures that you receive the most advanced, safe, and effective treatment available.
Bespoke Care and Support
We are committed to a patient-centric approach, tailoring each treatment to your specific needs and desires. From the initial consultation through to post-treatment care, our dedicated team ensures that you are fully informed and comfortable every step of the way.
Advanced Clinical Facilities
Located at 95-97 Baker Street, London W1U 6RN, our clinic boasts state-of-the-art facilities and equipment. Our medical team adheres to stringent health and safety protocols, ensuring the highest standards of care for all our patients.
Authentic Patient Testimonials
Our reputation is supported by a wealth of positive testimonials from previous patients:
"I was always a bit skeptical about treatments like the G-Shot, but my experience at Centre for Surgery changed my perspective entirely. The procedure was quick, comfortable, and the results have been amazing."
"The staff are incredibly professional and made me feel at ease from the moment I walked in. I'm so pleased with the results of my G-Shot procedure."
"Centre for Surgery offers a luxury healthcare experience like no other. From the consultation to the procedure itself, every aspect was top-notch. I couldn't be happier!"
Schedule Your Consultation Today
To find out more or to book your consultation, please contact us through the following means:
Our welcoming customer service team is available to answer any questions and help arrange your visit.
Further Information
For more details about the G-Shot and other wellness procedures, feel free to explore our plastic surgery blog: Centre for Surgery Blog
Enhance your intimate life with the G-Shot at Centre for Surgery. Your journey towards an enriched intimate experience begins here, and we can't wait to be a part of it.
FAQs
What is the G-spot?

The G-spot, or Grafenberg spot, is an area of the female anatomy that is believed to be a source of sexual pleasure. It is located on the front wall of the vagina, about 2 to 3 inches up from the opening, and is said to be a spongy tissue that swells when aroused. The existence of the G-spot is controversial, with some experts arguing that it may not be a distinct physical structure but rather an area of increased sensitivity.