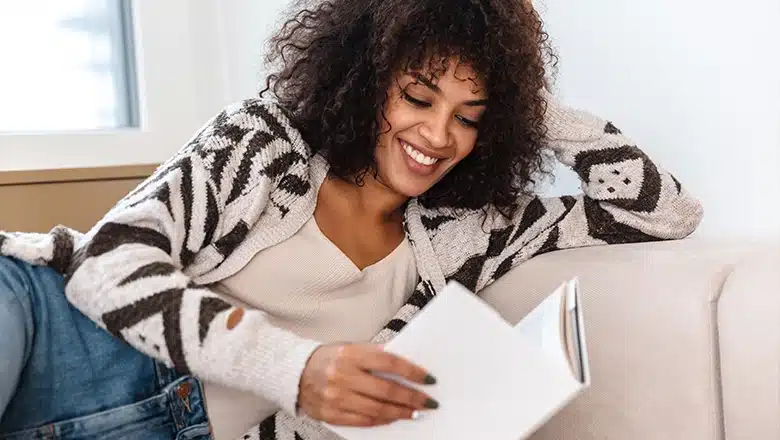 You've achieved it! You accomplished your goal and experienced an amazing transformation through the cosmetic surgery you selected. Well done!
Now, it's only natural that even after discussing everything with your surgeon and patient coordinator prior to the procedure, post-operative inquiries may resurface. This is entirely normal.
Worry not. We will supply you with tailored post-operative instructions for your specific situation, but rest assured, we are always here to support you and address your concerns around the clock, even if you need clarification on the same query multiple times. We've got your back!
RELATED: Post-Surgery Top Tips – Recovery After Cosmetic Procedures
Below are some frequently asked questions we encounter following surgery.
When can I shower after surgery?
The appropriate time to shower depends on your particular surgery and circumstances. We advise patients to refrain from showering until they receive our approval, which usually occurs during the first post-operative appointment.
Please avoid all baths, swimming pools, hot tubs, and any form of complete immersion or soaking in water until we provide clearance. Generally, this could take a few weeks or even a month after your surgery.
Why does swelling affect one side of my body more than the other?
Experiencing asymmetry after surgery is completely expected in the early recovery phase. This is often a worry for patients who have undergone breast-related procedures, especially breast augmentation. However, regardless of the type of surgery, be it liposuction or Brazilian butt lift (BBL), having uneven swelling on one side of the body compared to the other is entirely normal.
Every part of the body is unique and recovers at its own pace and in its distinct way. Don't be alarmed if one breast appears larger than the other initially or if one buttock seems more swollen. As your body takes the necessary time to heal, symmetry will gradually emerge.
Will taking codeine help me to sleep better?
Keep in mind that codeine is meant to alleviate pain. If you opt for codeine-based medication before bedtime, its purpose should be to ensure your comfort while you rest. It is not intended to serve as a sleep aid.
Experiencing a less-than-perfect sleep on the first night after surgery is normal. However, to help you return to your regular sleep routine, it's advisable to avoid daytime napping. While we encourage you to rest, it's not necessary to sleep during the day. Doing so can impact your nighttime sleep, particularly if you're not accustomed to napping regularly.
What is the best sleeping position after surgery?
The optimal sleep position after surgery depends on the specific procedure you've undergone. At Centre for Surgery, we recommend the following sleeping positions to facilitate a comfortable and safe recovery:
Adhering to these guidelines will help ensure a smoother and more comfortable recovery process, allowing your body the best opportunity to heal from your procedure.
Can I go for a walk the day after surgery?
In the first week following surgery, it's crucial to strike a balance between avoiding complete inactivity and not raising your blood pressure. While we don't recommend going for a walk the day after surgery, it's important to get up and move every hour or so for brief periods.
After the first week, a gentle walk is acceptable (except for tummy tuck patients, who should wait two weeks). However, refrain from engaging in strenuous activities or resuming your regular exercise routine until one month to six weeks after your procedure, depending on the specific surgery you've undergone. Following these guidelines will help promote a smoother and safer recovery process.
How long should I wear my post-surgery garment?
For breast procedures, you should wear your post-operative garment for one month after surgery. For body procedures, extend the wearing period to six weeks.
When is it safe to engage in sexual activity after surgery?
While it is generally safe to have sex two weeks post-surgery, you may find it more comfortable to wait until about one month, depending on your specific procedure.
When can I safely tan after my cosmetic procedure?
Wait for at least two months before tanning the surgical area. Be sure to cover any scars, as they should not be exposed to sunlight for at least one year post-surgery.
Is sunless tanning an option?
Sunless tanning methods, such as spray tans, are safe to use two weeks after surgery. However, remember to protect your scars from exposure. Always wear sunscreen when venturing outdoors to protect your skin and promote a healthier recovery.
When can I smoke again?
To promote optimal healing, refrain from smoking for at least one month or longer after your surgery.
RELATED: Smokers & Cosmetic Surgery – The Impact of Smoking
When is it acceptable to consume alcohol?
Avoid alcohol until you have completed your post-operative prescription medications, which is typically around five days after surgery. However, as alcohol acts as a blood thinner, consume it in moderation during your recovery period.
RELATED: Why you shouldn't drink alcohol before and after surgery
Choose Centre for Surgery for a smooth recovery after cosmetic surgery
Choose Centre for Surgery for a seamless and comfortable recovery following your cosmetic procedure. Our dedicated team of professionals is committed to providing personalized care, ensuring that your post-operative journey is tailored to your unique needs. Trust in our expertise and compassionate approach to guide you through a safe and successful healing process after your cosmetic surgery.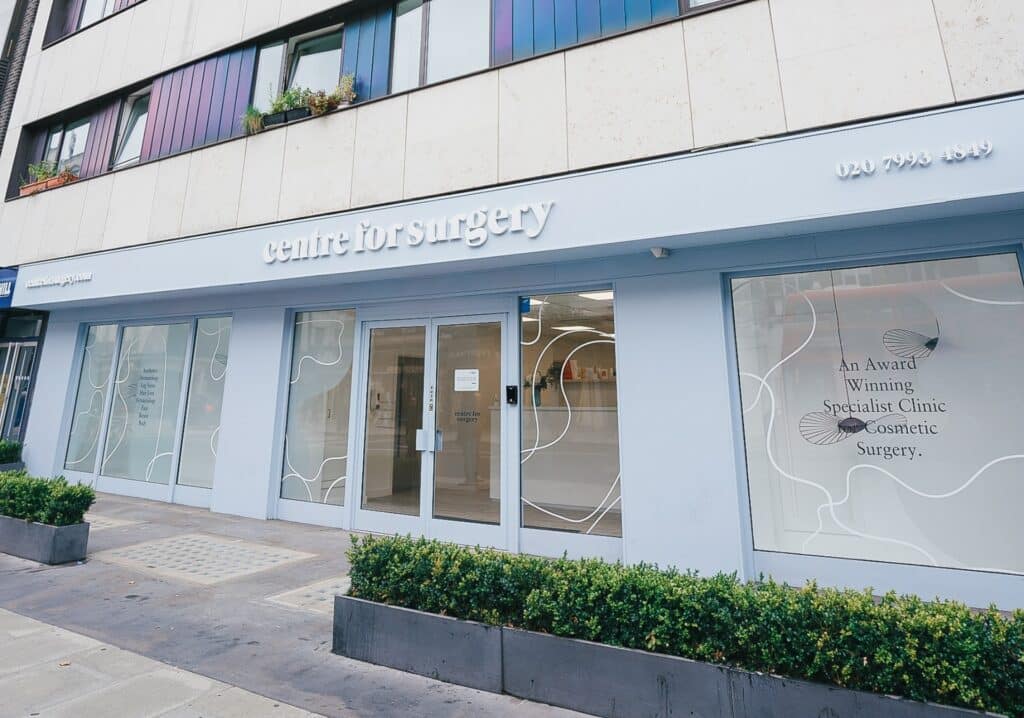 Amazing from start to finish, the communication was the main thing was fully informed and looked after, on the day of my breast augmentation, the staff were fab and made me feel at ease through out the whole process. Thank you so much.
Mohammed Farid
18/11/2021
I've had such a great experience with excellent advice, care and attention and surgical treatment (gynaecomastia) - I can fully endorse the treatment I have received from Centre for Surgery with absolutely no qualms at all. Brilliant in every way - thank you all so much.
Caroline Thorpe
14/11/2021
Very pleased with my whole experience of having a procedure. Was so nervous about getting treatment and i was reassured and felt so comfortable throughout thanks to the amazing nurses. I definitely made the right decision to have breast augmentation at centre for surgery with dr erel.
Melissa Briggs
08/11/2021
So glad I went with centre for surgery, the whole process went very smoothly from the consultations down to the actual day of the procedure. I was so nervous on the day but the whole team put me at ease and I'm happy with my results as I feel a lot more comfortable wearing certain clothes now. My surgeon was Alberto Di Giuseppe who performed a breast Augmentation on me, and I would definitely recommend as he was very clear on what the outcome of the surgery would be and which size would look the best for my frame.
Couldn't be happier with Dr Tillo work,i had my breast surgery one week ago and so happy with the results so far,all the staff are extremely nice and very supportive,i would definitely recommend their services,thank so much
From start to the finish everything was perfect for tummy tuck surgery. All staff is very friendly and the aftercare has been good. The Doctor and the nurse team was fantastic. I'm so happy...result is amazing. Thank you!!!
This was overall a great experience, all the staff at Centre for Surgery were friendly and put me at ease. It is a nerve wracking thing to go through an op but the staff were so nice. Mr Ertan has got a great team around him. On the day of the operation everything went smoothly to plan, there was no delay or holdups, I had another consultation with Mr Ertan who confirmed what was going to be done and that I was still happy to proceed. I was prepped for the procedure, I met with the anaesthetist who again was really nice and put me at ease explaining his role. After the procedure I woke up with the nurse by my side making sure I was OK and checking on me, I was able to stay in the clinic until I was ready to leave and was not rushed at all. I was well looked after from the start to the point when I was discharged. Post operation I was staying at a local hotel it was so close there was no point in even getting a taxi and I was able to walk back where my partner was waiting for me. I was expecting a lot of bruising to both my eyes but there was very little if any by the time the cast came off after 7 days, I am now at the two week post operation point and it is healing well with no outwardly visible bruising or scaring. The next milestone is a checkup at the 6 week point with my surgeon. If you're thinking of having something like this done I would highly recommend getting in touch with Centre for Surgery.
The staff at Centre for Surgery were very kind and accommodating. They answered any questions I had about the procedure and were constantly checking up on me. A special thank you to Christina for all her support throughout.
I would just like to state the quality of care received from the nurses at Centre for Surgery was beyond the highest level. Sophie takes her patient care to another level beyond words. She always puts me at ease. She is there for me even at awkward hours just when I mostly needed reassurance and she is one of the most compassionate nurses I have come across and demonstrates her passion naturally for caring for others. She totally deserves recognition at its finest and thank you for always being there for me. 😍
Add some sections on the edit area of this page