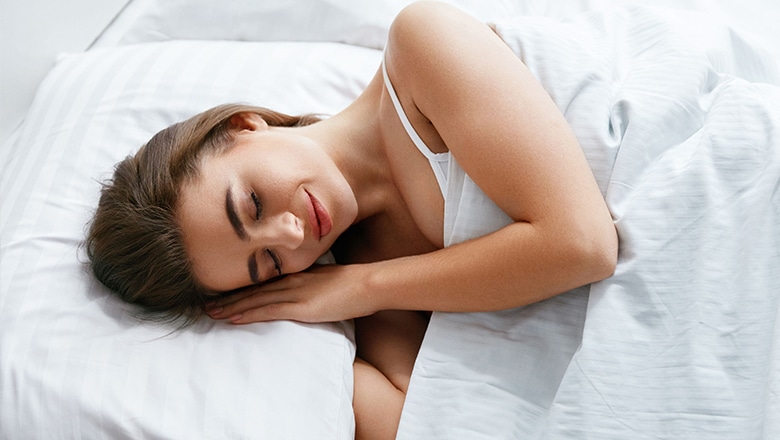 Experience a smoother and more comfortable recovery after your abdominoplasty procedure by prioritising sleep and rest. At Centre for Surgery, we understand the importance of good sleep hygiene and proper postoperative care in ensuring a successful healing process and minimising discomfort.
Our top surgeons at Centre for Surgery, a specialist plastic surgery clinic located in Marylebone, have over 20 years of experience in performing body contouring procedures, including numerous tummy tuck surgeries. With their outstanding skills and expertise, they are dedicated to providing patients with exceptional results and a swift return to daily activities.
In our latest blog, we share valuable tips and best practices for optimal sleep positioning, use of support garments, and pain management after an abdominoplasty. By following the advice and guidelines provided by our highly skilled plastic surgeons, you can minimise the risk of complications and ensure the best possible outcome for your surgery.
Choose Centre for Surgery and entrust your tummy tuck procedure to some of the UK's top surgeons, who are committed to delivering unparalleled results in a state-of-the-art facility. Embark on your journey to a transformed appearance and a seamless recovery with the guidance of our exceptional clinical support team at our Baker Street clinic.
Abdominoplasty Explained: A Comprehensive Overview
Abdominoplasty, more commonly referred to as a tummy tuck, is a surgical procedure aimed at enhancing the appearance of the abdominal area by removing excess skin and fat and tightening the underlying muscles. The outcome is a flatter, more toned, and contoured midsection, which can significantly improve one's overall appearance and self-confidence. This procedure can be performed for both cosmetic purposes and to address certain medical conditions, such as rectus diastasis (separation of the abdominal muscles) or abdominal hernias.
The abdominoplasty procedure is often combined with liposuction to achieve more comprehensive results, as liposuction can help remove stubborn fat deposits and further sculpt the abdominal area. Depending on the patient's specific needs and goals, the surgeon will choose the most appropriate technique to achieve the desired outcome. There are several types of abdominoplasty procedures, including:
By tailoring the abdominoplasty procedure to each patient's unique needs and goals, the surgeon can achieve optimal results and help patients enjoy a more contoured, toned, and youthful-looking abdomen.
Tips for a Comfortable Sleep Following an Abdominoplasty Procedure
This guide aims to provide helpful suggestions for achieving restful sleep after undergoing an abdominoplasty procedure. It's crucial to remember that each surgery is tailored to the individual, and it's vital to adhere to the post-operative instructions provided by your surgeon. The tips outlined here serve as a general reference and should not be viewed as a replacement for expert medical guidance. For optimal recovery, maintaining open communication with your plastic surgeon and closely following their recommendations is of utmost importance.
Optimal Sleep Position Following an Abdominoplasty Procedure
Ensuring proper sleep positioning after abdominoplasty is crucial for promoting a smooth and successful recovery. The recommended sleep position following this surgery is lying on your back with a pillow placed under your knees. Adopting this position alleviates pressure on the abdominal area, encouraging the healing process and minimizing the likelihood of complications. Lying on your back also aids in preventing fluid accumulation and reducing swelling, which in turn allows for easier and more comfortable breathing.
It is essential to refrain from sleeping on your stomach for several weeks post-procedure. Resting on your stomach can exert pressure on the surgical site, heightening the risk of complications and impeding the healing process. Furthermore, sleeping in this position may exacerbate discomfort, making it challenging to achieve a restful night's sleep. By maintaining the recommended sleep position, you can better support your body's healing process and ensure a more comfortable recovery.
Advantages of Correct Sleep Positioning Following Abdominoplasty
Maintaining the appropriate sleep positioning after abdominoplasty is crucial for a successful recovery, offering a range of benefits that contribute to the healing process. Some of the primary advantages of adhering to proper sleep positioning after this surgery include the following:
Decreased swelling: Correct sleep positioning aids in minimising swelling in the abdominal region by fostering healthy circulation and facilitating the effective drainage of fluid.

Alleviated pain: Lying on your back with a pillow beneath your knees helps to relieve pressure on the surgical site, resulting in diminished discomfort and a reduction in pain throughout the healing process.

Enhanced healing: By minimizing pressure on the incision site, appropriate sleep positioning promotes the healing process and lowers the risk of complications.

Easier breathing: Resting on your back allows for more comfortable breathing and may decrease the likelihood of breathing difficulties, particularly for those who snore or suffer from sleep apnea.

Improved sleep quality: Proper sleep positioning contributes to reduced discomfort and accelerated healing, ultimately leading to better sleep quality. This makes it more feasible to achieve the restorative rest needed for an effective recovery.
Fostering Healthy Lifestyle Choices for a Speedy Recovery Following a Tummy Tuck
Implementing healthy habits involves embracing lifestyle modifications that encourage effective healing and contribute to the maintenance of the procedure's results. Several crucial healthy habits can facilitate a successful recovery after an abdominoplasty, including:
Adopting a nutritious and well-balanced diet: Incorporating an abundance of fruits, vegetables, lean proteins, and whole grains into your meals can supply the essential nutrients your body requires for recuperation and healing.

Ensuring proper hydration: Consuming an adequate amount of water can aid in reducing swelling and bolstering the overall healing process.

Sustaining a healthy weight: Maintaining a stable weight can help guarantee that your abdominoplasty results endure over time.

Steering clear of nicotine and alcohol: These substances have the potential to hinder the healing process and heighten the risk of complications post-surgery.

Prioritising sufficient sleep: Aiming for a minimum of 7-8 hours of sleep per night can support your body's recovery efforts while also alleviating stress.

Engaging in regular physical activity: Gentle exercises, such as walking or light yoga, can assist you in regaining your strength and mobility after the procedure.
RELATED: How to Walk After A Tummy Tuck
By consciously integrating these healthy habits into your daily routine, you can enhance your body's ability to recover more quickly and efficiently following an abdominoplasty. This, in turn, leads to improved overall well-being and long-lasting results.
Utilising Support Garments after Abdominoplasty
In the UK, it is common for patients to wear post-operative compression garments during their recovery following an abdominoplasty. These garments, designed to cover the surgical site, offer support, compression, and enhanced circulation. The following points highlight the advantages of using post-operative compression garments after a tummy tuck:
Improved contouring: Some post-operative compression garments are specifically crafted to shape the body's contours, assisting in refining the appearance of the surgical area and contributing to a more visually appealing outcome.

Increased comfort: The compression and support offered by these garments can alleviate discomfort and augment overall comfort throughout the recovery process.

Reduced swelling: Compression garments help minimise swelling in the operated area by promoting circulation and facilitating effective fluid drainage.

Lowered risk of complications: Post-operative compression garments support healing and decrease the likelihood of complications by providing support and alleviating pressure on the incision site.
Pain Relief Options after Abdominoplasty at Centre for Surgery
Effective pain management following an abdominoplasty is a crucial component of the recovery process. Centre for Surgery offers a variety of pain relief options to ensure a comfortable recovery:
Medications: Our surgeons prescribe appropriate pain medications to alleviate discomfort and minimise inflammation. It is vital to adhere to the instructions for these medications and avoid driving or operating heavy machinery while taking them.

Ice therapy: Utilising ice packs on the treated area can help diminish swelling and discomfort. Ensure the ice packs are wrapped in a towel and applied in 20-minute intervals, several times daily.

Elevation: Elevating the treated area can aid in reducing swelling and discomfort. Use pillows or cushions to prop up the affected area while sitting or lying down.

Gentle movement: Mild movement and stretching can help alleviate pain and stimulate circulation. Your surgeon will provide recommendations on suitable exercises and movements tailored to your recovery process.

Massage: Gentle massage can help relieve pain and lessen swelling in the affected area. Avoid massaging the incision site and consult your surgeon before commencing any massage therapy.

Relaxation techniques: Managing stress is essential as it can exacerbate pain and discomfort. Methods such as meditation, deep breathing, or yoga can be beneficial in promoting relaxation.

Follow-up appointments: Attending all follow-up appointments with your surgeon is crucial. They can monitor your progress and offer additional pain management suggestions if required.
At Centre for Surgery, our focus is on ensuring a smooth and comfortable recovery experience. By incorporating these pain relief options into your postoperative care, you can effectively manage pain and promote a successful healing process.
SLEEPING AFTER TUMMY TUCK FAQs
Following a mini-abdominoplasty, can I sleep on my stomach?
After undergoing a mini-abdominoplasty or mini tummy tuck, it is generally recommended to avoid sleeping on your stomach for a few weeks. This is because sleeping on your stomach can put pressure on the incision site and potentially compromise the healing process. Instead, it is recommended to sleep on your back with your head and upper body elevated, either with pillows or a wedge pillow, to reduce swelling and discomfort.
When can I resume my regular sleep position after undergoing an abdominoplasty?
The amount of time it takes to resume your regular sleep position after an abdominoplasty can vary based on the extent of the surgery and your individual healing process. It is best to consult with your surgeon for specific guidelines on when it is safe to sleep on your stomach or resume your regular sleep position.
Is it permissible to sleep on my stomach following an abdominoplasty?
In general, it is not recommended to sleep on your stomach following an abdominoplasty until the incision site has fully healed and your surgeon gives you the green light to do so.
Is it possible to utilise pillows for support around the incision site post-abdominoplasty?
Yes, it is possible and often recommended to use pillows for support around the incision site post-abdominoplasty. Placing pillows under your knees can help alleviate tension on your abdominal muscles and reduce pressure on the incision site. Additionally, placing a pillow or cushion against your abdomen while coughing or sneezing can provide support and reduce discomfort.
After an abdominoplasty, is it typical to feel discomfort while sleeping?
It is normal to feel discomfort while sleeping after an abdominoplasty, particularly in the first few days following the procedure. This discomfort can be managed with prescribed pain medication and by following proper sleeping guidelines, such as sleeping on your back with your head and upper body elevated. However, if you experience severe or persistent pain while sleeping, it is important to contact your surgeon for further evaluation.
Learn more about the best sleeping positions after a tummy tuck at Centre for Surgery
Centre for Surgery is a leading plastic surgery clinic on Baker Street that offers a range of procedures, including tummy tucks (abdominoplasty). After a tummy tuck, it is important to follow specific guidelines for sleeping positions to ensure optimal healing and reduce discomfort.
At Centre for Surgery, our surgeons provide detailed postoperative care instructions to ensure optimal healing and recovery after a tummy tuck. If you have any questions or concerns about sleeping positions or postoperative care, our team is always available to provide support and guidance.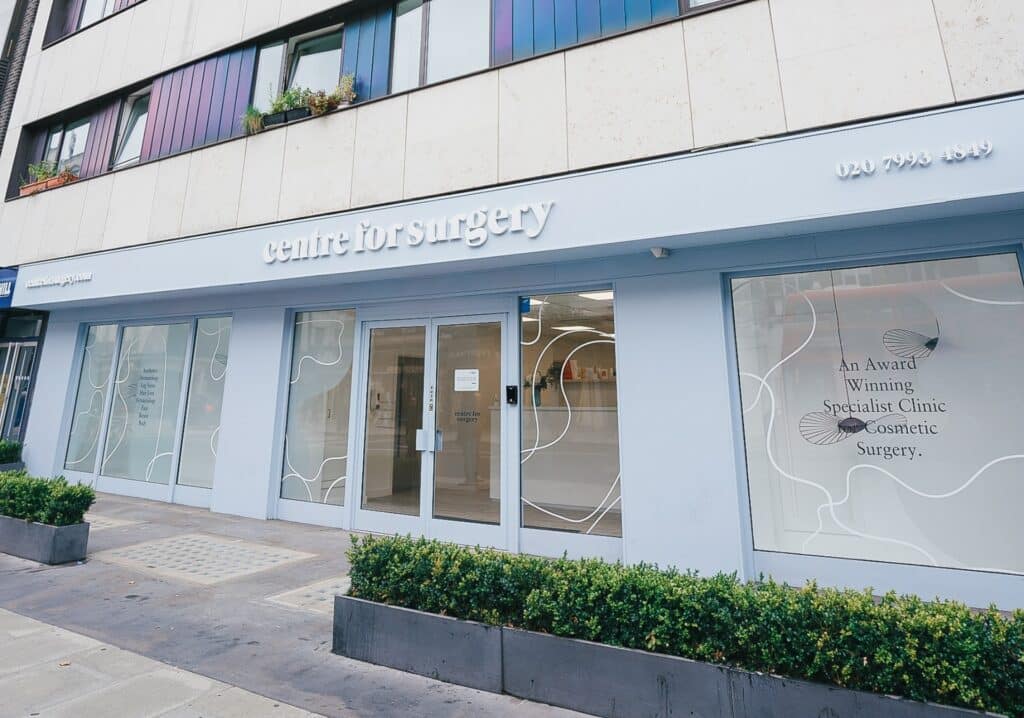 Amazing from start to finish, the communication was the main thing was fully informed and looked after, on the day of my breast augmentation, the staff were fab and made me feel at ease through out the whole process. Thank you so much.
Mohammed Farid
18/11/2021
I've had such a great experience with excellent advice, care and attention and surgical treatment (gynaecomastia) - I can fully endorse the treatment I have received from Centre for Surgery with absolutely no qualms at all. Brilliant in every way - thank you all so much.
Caroline Thorpe
14/11/2021
Very pleased with my whole experience of having a procedure. Was so nervous about getting treatment and i was reassured and felt so comfortable throughout thanks to the amazing nurses. I definitely made the right decision to have breast augmentation at centre for surgery with dr erel.
Melissa Briggs
08/11/2021
So glad I went with centre for surgery, the whole process went very smoothly from the consultations down to the actual day of the procedure. I was so nervous on the day but the whole team put me at ease and I'm happy with my results as I feel a lot more comfortable wearing certain clothes now. My surgeon was Alberto Di Giuseppe who performed a breast Augmentation on me, and I would definitely recommend as he was very clear on what the outcome of the surgery would be and which size would look the best for my frame.
Couldn't be happier with Dr Tillo work,i had my breast surgery one week ago and so happy with the results so far,all the staff are extremely nice and very supportive,i would definitely recommend their services,thank so much
From start to the finish everything was perfect for tummy tuck surgery. All staff is very friendly and the aftercare has been good. The Doctor and the nurse team was fantastic. I'm so happy...result is amazing. Thank you!!!
This was overall a great experience, all the staff at Centre for Surgery were friendly and put me at ease. It is a nerve wracking thing to go through an op but the staff were so nice. Mr Ertan has got a great team around him. On the day of the operation everything went smoothly to plan, there was no delay or holdups, I had another consultation with Mr Ertan who confirmed what was going to be done and that I was still happy to proceed. I was prepped for the procedure, I met with the anaesthetist who again was really nice and put me at ease explaining his role. After the procedure I woke up with the nurse by my side making sure I was OK and checking on me, I was able to stay in the clinic until I was ready to leave and was not rushed at all. I was well looked after from the start to the point when I was discharged. Post operation I was staying at a local hotel it was so close there was no point in even getting a taxi and I was able to walk back where my partner was waiting for me. I was expecting a lot of bruising to both my eyes but there was very little if any by the time the cast came off after 7 days, I am now at the two week post operation point and it is healing well with no outwardly visible bruising or scaring. The next milestone is a checkup at the 6 week point with my surgeon. If you're thinking of having something like this done I would highly recommend getting in touch with Centre for Surgery.
The staff at Centre for Surgery were very kind and accommodating. They answered any questions I had about the procedure and were constantly checking up on me. A special thank you to Christina for all her support throughout.
I would just like to state the quality of care received from the nurses at Centre for Surgery was beyond the highest level. Sophie takes her patient care to another level beyond words. She always puts me at ease. She is there for me even at awkward hours just when I mostly needed reassurance and she is one of the most compassionate nurses I have come across and demonstrates her passion naturally for caring for others. She totally deserves recognition at its finest and thank you for always being there for me. 😍