Alar base reduction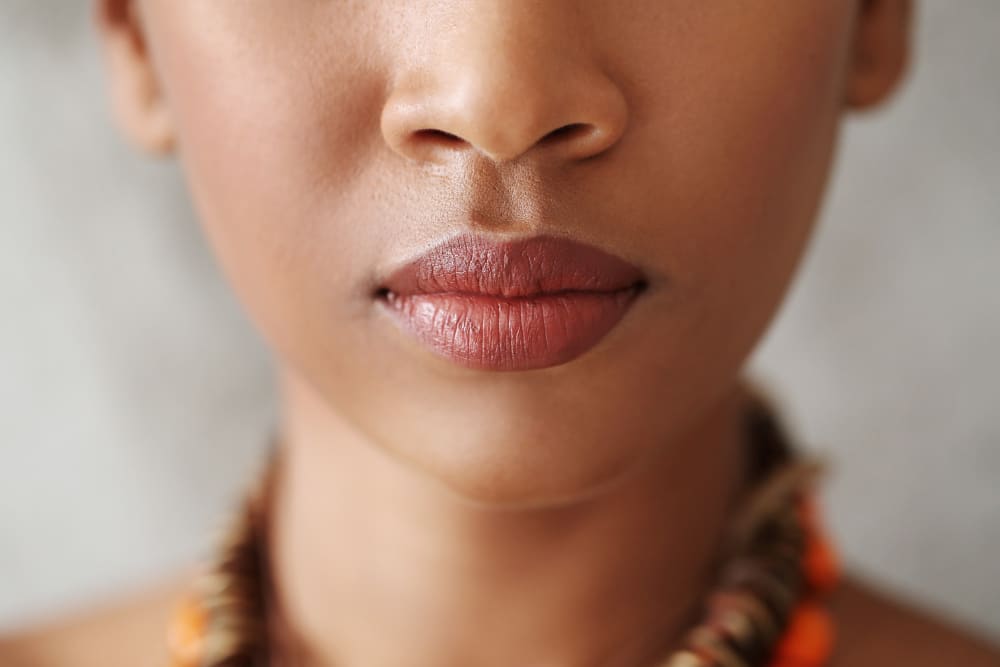 Alar base reduction also known as an alarplasty or nostril reduction is a type of rhinoplasty surgical procedure designed to reduce the size of the nostrils. The procedure involves the surgical removal of a small wedge-shaped area of skin which results in smaller and narrow nostrils which are more symmetrical. At Centre for Surgery, we have our own day surgery facilities at 95-97 Baker Street. We do not use 'third party' providers and are therefore able to provide the highest standards of care.
Amazing from start to finish, the communication was the main thing was fully informed and looked after, on the day of my breast augmentation, the staff were fab and made me feel at ease through out the whole process. Thank you so much.
Mohammed Farid
18/11/2021
I've had such a great experience with excellent advice, care and attention and surgical treatment (gynaecomastia) - I can fully endorse the treatment I have received from Centre for Surgery with absolutely no qualms at all. Brilliant in every way - thank you all so much.
Caroline Thorpe
14/11/2021
Very pleased with my whole experience of having a procedure. Was so nervous about getting treatment and i was reassured and felt so comfortable throughout thanks to the amazing nurses. I definitely made the right decision to have breast augmentation at centre for surgery with dr erel.
Melissa Briggs
08/11/2021
So glad I went with centre for surgery, the whole process went very smoothly from the consultations down to the actual day of the procedure. I was so nervous on the day but the whole team put me at ease and I'm happy with my results as I feel a lot more comfortable wearing certain clothes now. My surgeon was Alberto Di Giuseppe who performed a breast Augmentation on me, and I would definitely recommend as he was very clear on what the outcome of the surgery would be and which size would look the best for my frame.
Couldn't be happier with Dr Tillo work,i had my breast surgery one week ago and so happy with the results so far,all the staff are extremely nice and very supportive,i would definitely recommend their services,thank so much
From start to the finish everything was perfect for tummy tuck surgery. All staff is very friendly and the aftercare has been good. The Doctor and the nurse team was fantastic. I'm so happy...result is amazing. Thank you!!!
This was overall a great experience, all the staff at Centre for Surgery were friendly and put me at ease. It is a nerve wracking thing to go through an op but the staff were so nice. Mr Ertan has got a great team around him. On the day of the operation everything went smoothly to plan, there was no delay or holdups, I had another consultation with Mr Ertan who confirmed what was going to be done and that I was still happy to proceed. I was prepped for the procedure, I met with the anaesthetist who again was really nice and put me at ease explaining his role. After the procedure I woke up with the nurse by my side making sure I was OK and checking on me, I was able to stay in the clinic until I was ready to leave and was not rushed at all. I was well looked after from the start to the point when I was discharged. Post operation I was staying at a local hotel it was so close there was no point in even getting a taxi and I was able to walk back where my partner was waiting for me. I was expecting a lot of bruising to both my eyes but there was very little if any by the time the cast came off after 7 days, I am now at the two week post operation point and it is healing well with no outwardly visible bruising or scaring. The next milestone is a checkup at the 6 week point with my surgeon. If you're thinking of having something like this done I would highly recommend getting in touch with Centre for Surgery.
The staff at Centre for Surgery were very kind and accommodating. They answered any questions I had about the procedure and were constantly checking up on me. A special thank you to Christina for all her support throughout.
I would just like to state the quality of care received from the nurses at Centre for Surgery was beyond the highest level. Sophie takes her patient care to another level beyond words. She always puts me at ease. She is there for me even at awkward hours just when I mostly needed reassurance and she is one of the most compassionate nurses I have come across and demonstrates her passion naturally for caring for others. She totally deserves recognition at its finest and thank you for always being there for me. 😍
What is included in my treatment package?
As many preoperative consultations with your surgeon as you like to make sure the procedure is right for you
Treatment at a specialist day surgery facility recently rated 'Good' by the CQC
Enhanced same-day discharge with the added benefits of recovering in your own home
24/7 clinical support from your surgeon for the first 48 hours and our expert postoperative support team
Your very own dedicated patient coordinator
In-depth preoperative medical assessment to make sure you are fully fit for the nostril reduction procedure
Exceptionally high standards of postoperative care described as 'outstanding' by the CQC with regular telephone and face to face checks by our expert postoperative support team
What is alar base reduction?
The alarplasty procedure is a type of rhinoplasty and involves the surgical removal of a wedge-shaped area of soft tissue from the part of the nose where the cheek joins with the nostril at a lower base. Once the tissue is removed, the skin is then meticulously sutured and by doing so leads to a narrowing at the base of the nose. Fortunately, any scars are usually well concealed within the natural folds of the nose.
What are the benefits of alar base reduction?
Alar base reduction it's a highly effective procedure for addressing:
Size of the nose – with a reduction in the size of the nostrils, the lower part of the nose appears more narrow and smaller
The shape of the nose – by removing soft tissue at the alar base, the nose takes on a more narrow shape
Disorders of breathing – when alar base reduction is combined with a septorhinoplasty then the procedure can address both the size, symmetry and projection of the nostrils
Ideal candidates for alar base reduction
For patients who feel their nostrils have an excessively flared appearance or are concerned about the size of their nostrils then the nostril reduction procedure can be highly effective.
The alar region of the nose refers to the area that joins the face to the nostrils. They have a wide variety of appearances and can appear shorter or taller or thinner or thicker which is dependent on one's natural facial shape. The nostril reduction procedure focuses on removing a small wedge from the alar region which helps to reduce the broad appearance of the nose.
Many patients may have already had a previous rhinoplasty procedure and wish to fine-tune the results even further.
You will initially be reviewed by a fully qualified consultant plastic surgeon experienced in rhinoplasty & nose job surgery. Our lead surgeons are specialist rhinoplasty surgeons and hold or have previously held NHS consultant appointments and where they regularly perform complex reconstructive surgery. This way you have the opportunity to discuss directly with the surgeon who will perform your alarplasty operation (if you go ahead) your ideas, concerns and expectations about the nostril reduction procedure. The surgeon may also inform you of the risks which may occur if you choose to travel abroad for your alar base reduction.
As part of the consultation, the surgeon will:
Take a full history and examine you;

Explain what the alarplasty surgery involves; and

Will offer his/her professional opinion of what can/cannot be done to achieve the ideal aesthetic outcome
What does alar base reduction involve?
Alar base reduction is easily carried out under a local anaesthetic as the procedure is less invasive compared with a full rhinoplasty procedure. As with all procedures at Centre for Surgery, nostril reduction is a day case procedure which means will be admitted and discharged on the same day which allows you to recover in the comfort of your own home.
If you choose to have a general anaesthetic, you should ensure you have a responsible adult to collect you after the procedure is complete and look after you for at least the first 24 hours after your procedure. In most cases, a general anaesthetic is not required, if the procedure is not combined with an open rhinoplasty.
Your surgeon will first carefully mark the area with a marker pen. These markings form the basis for the area of skin that will be removed as part of the nostril reduction procedure. Local anaesthetic is then injected into the areas which are surgically marked. After a sterile prep and drape of the area, your surgeon will carefully place incisions in the area of the surgical markings to remove the wedge of tissue. After the soft tissue has been removed at the alar base, the surgeon will carry out cautery to seal any small blood vessels before closing the incisions with fine sutures. The surgical site is then covered with a sterile dressing. The post-operative nursing team will monitor you until you are medically fit for discharge. A prescription for post-operative antibiotics and painkillers will be given to you by your surgeon. You will see one of our post-operative nursing team at one week for a wound check.
Recovery after alar base reduction
Unlike a full rhinoplasty procedure, the recovery time for alar base reduction is much quicker with less risk of post-operative complications. Although the area will be swollen initially, this will settle down after 7 to 10 days. The non-dissolvable sutures will be removed seven days after the procedure. Final results can be expected between 2 to 3 months after the nostril reduction procedure.
Risk and complications of alar base reduction
Alar base reduction is a commonly carried out procedure at Centre for Surgery and when performed by an experienced rhinoplasty surgeon, the risk of complications is minimal. Complications however can potentially occur with any surgical procedure, nostril reduction surgery is no different. There are many factors that will influence healing such as the thickness of the skin, smoking status and a number of other factors.
At the consultation, your surgeon will always take time to fully discuss the risks and complications associated with alar base reduction. By choosing Centre for Surgery for your alarplasty procedure, you can be confident in having highly experienced and expert rhinoplasty surgeons to perform your procedure and manage your aftercare.
Risks of alar base reduction include (but are not limited to):
Surgical site infection
Asymmetry
Excessive scarring
When considering any type of cosmetic surgery, it is important to only consult with a fully qualified consultant plastic surgeon who is a specialist in all types of rhinoplasty surgery including alar base reduction. This will help to reduce the risk of complications significantly.
FAQs
How much does alar base reduction cost?

Alar base reduction is also known as alarplasty or nostril reduction and is a type of rhinoplasty surgery.
The total cost of surgery will depend on a number of factors and an accurate costing will be given after your consultation with one of our surgeons.

Alar base reduction costs from £2500 under local anaesthetic.

What type of anaesthesia is used for alar base reduction?

Alar base reduction is easily carried out under local anaesthetic as a day case at our state of the art surgical facility at 95-97 Baker Street.

For patients who may feel excessively apprehensive, there is the option to have nostril reduction under a general anaesthetic. You will still be able to go home the same day once you are medically cleared for discharge.