Age spot removal in London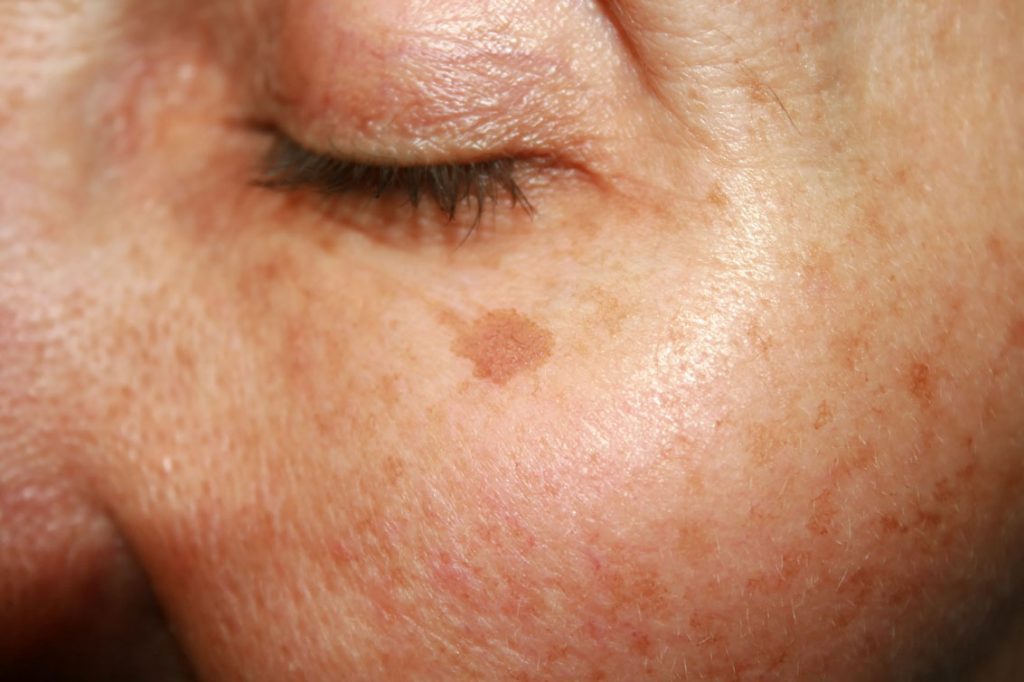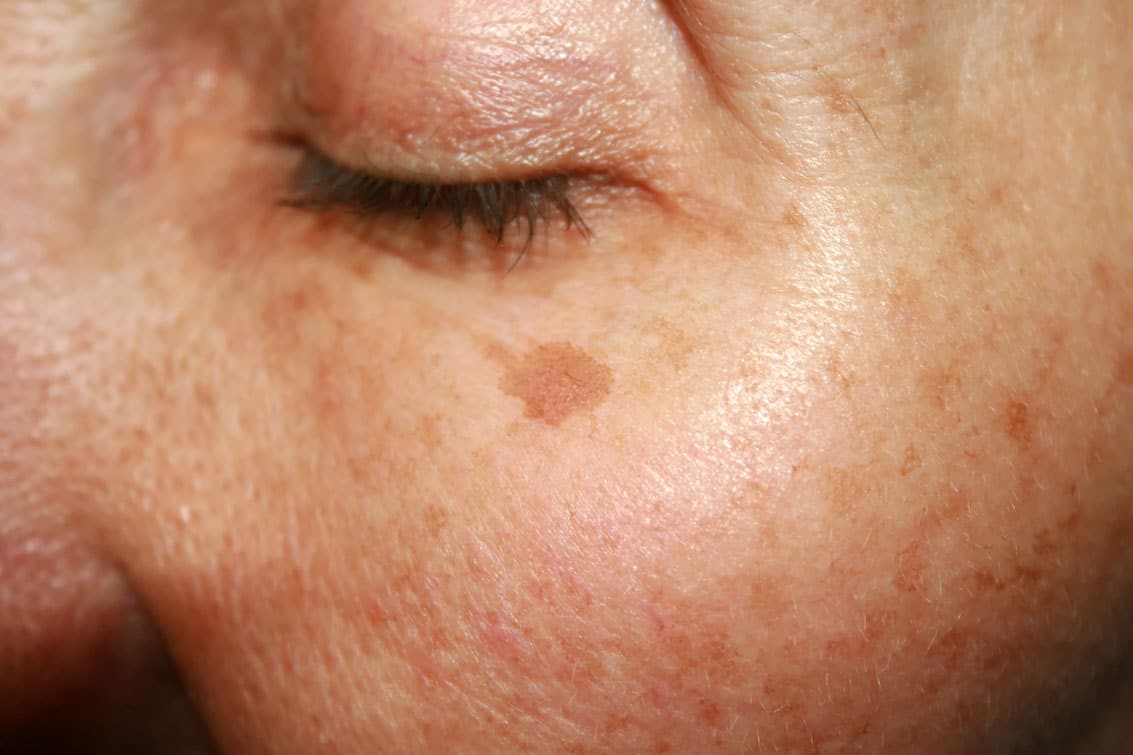 Age spot removal is also known as sun spots, liver spots and the medical term is solar lentigo. Solar lentigos are benign hyperpigmented flattened skin lesions that often occur due to chronic sun exposure. In solar lentigo, melanin, the pigment in skin, accumulates in cells the skin cells due to different degrees of melanocyte proliferation which is often stimulated by sun exposure. The diagnosis of solar lentigo is almost always made clinically, there is often no need for specialised investigations to make the diagnosis of age spots or solar lentigo. Solar lentigos are completely benign; they do not show premalignant features unlike a skin lesion called actinic keratosis which is a pre-cancerous skin lesion often found on chronically sun exposed areas of skin and commonly co-exists in patients with age spots. Most solar lentigo patients seek treatment because of their cosmetic appearance. Age spots used to be known as liver spots because of a potential connection to the health of the liver but this theory has been discredited.
Solar lentigo should also not be confused with a common age-related skin lesion, called a seborrhoeic keratosis, which is darker and appears to be a small stuck on patch often found in the face and forehead region. These are also completely benign and can treated very effectively with Erbium YAG laser. Traditionally many treatment options have been used for age spot removal with variable success, such as skin peeling creams, cryotherapy, and chemical peels.
Topical creams, mainly tretinoin and hydroquinone, TCA chemical peels and cryotherapy have been used for years for in the treatment of solar lentigo.
The use of ablative CO2 laser laser has not been successful due to the significant risk of hyperpigmentation following treatment. Centre for Surgery in London use the latest generation Erbium YAG laser for the safe and effective treatment of age spots with minimal downtime and risk of scarring.
All our doctors are on the GMC specialist register. Our London dermatology clinic at 106 Crawford Street was recently inspected and rated as good across all 5 domains.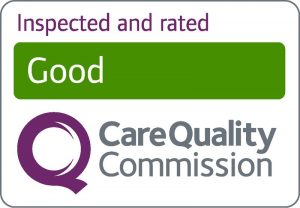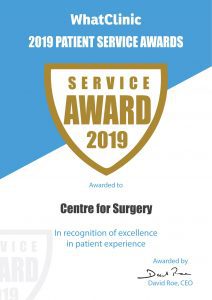 RealSelf Top Doctors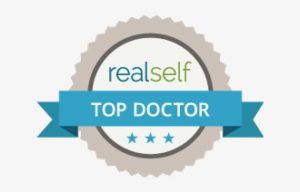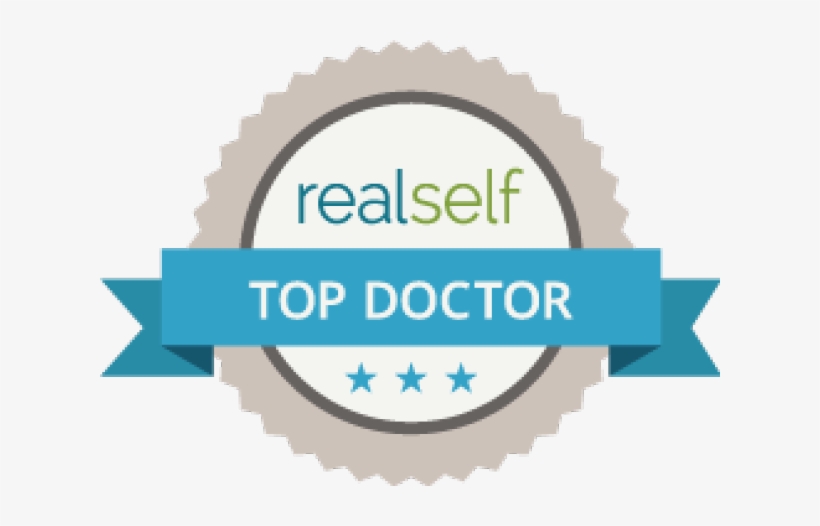 RealSelf top doctor status is awarded to less than 10% of the RealSelf doctor community.  This status is earned by achieving consistently high patient satisfaction (from RealSelf reviews), getting excellent feedback on expert answers to patient questions, and after investing significant time in Q&A and other doctor activity. RealSelf top doctors are rated among the very best surgeons in the United Kingdom and USA.
The Fitzpatrick skin classification
With any sunlight induced skin conditions such as solar lentigo, it is important to note a patients Fitzpatrick skin types. The Fitzpatrick classification describes six different skin types based on the skin colour and a persons response after exposure to sunlight. This classification is as follows:
Type 1: Very white or freckled skin always burns, but does not tan when exposed to sunlight
Type 2: Fair skin, burns easily tans poorly
Type 3: Darker white skin, tans after initial burn
Type 4: light brown skin, burns minimally, tans easily
Type 5: Brown skin, rarely burns, tans easily
Type 6: Dark brown or black skin, never burns; always tans darkly

Age spot removal is more commonly undertaken in those with lighter skin types with a chronic history of sun exposure. Age spot removal is commonly undertaken along with removal of seborrheic Keratosis and actinic keratosis.
What is the difference between age spots and freckles?
Freckles are often much smaller than age spots and have a genetic origin while sunspots appear on anyone.
Age spot removal laser treatment
Patients are photographed with a digital camera before age spot removal and after each session of laser. The Erbium YAG laser treatment is applied after skin cleaning of the areas to be treated. For full age spot removal, treatment may require a number of sessions. The optimal laser parameters are determined according to the characteristics of the patient's skin and the response in the previous session. Patients with lighter skin may benefit from more aggressive laser parameters compared with those with darker skin types. For maximal comfort, a specialised skin cooling device is applied simultaneously during laser treatment, and all patients must wear protective laser glasses. After age spot removal, all patients are prescribed skin regeneration creams and patients are warned to avoid sun exposure, wear protective clothing and ideally apply sunscreen.
Age spot removal before and after
Case 1:
Solar lentigo on right cheek removed with Erbium YAG laser.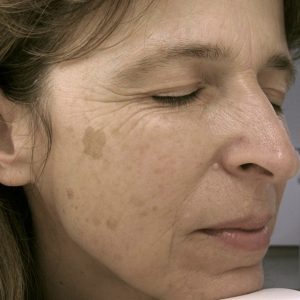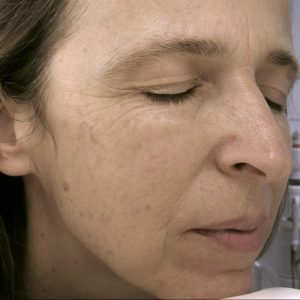 Case 2:
A solar lentigo also known as a sun-induced or senile lentigo, is a harmless dark (hyperpigmented) lesion on the skin. It is caused by exposure to ultraviolet (UV) radiation which causes local proliferation of melanocytes and excessive production of the skin pigment melanin. Solar lentigos or lentigines are very common especially in people over the age of 40 years. They are benign, but indicate excessive sun exposure, a risk factor for the development of skin cancer.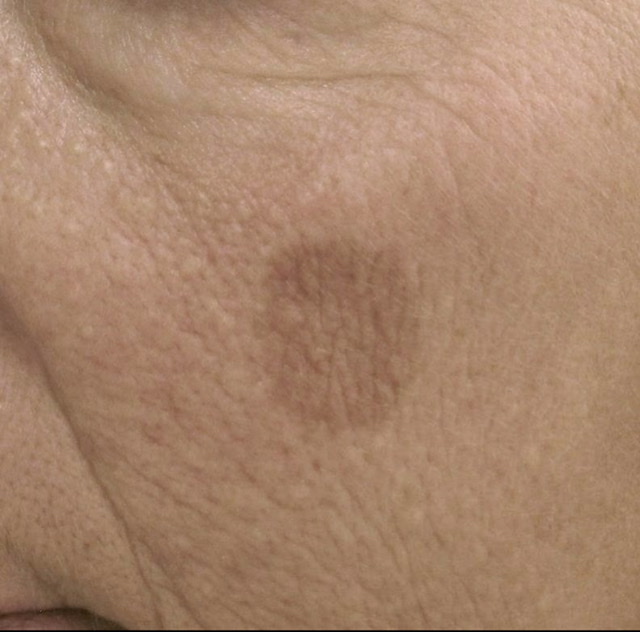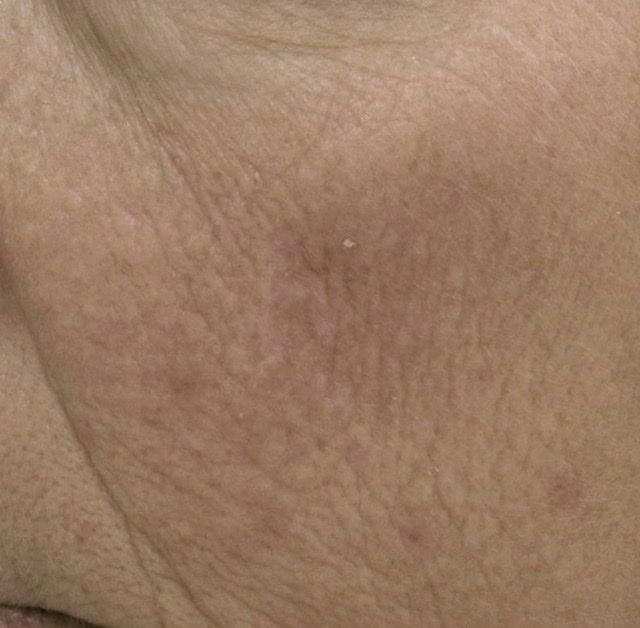 How to find us
Centre for Surgery is located at 106 Crawford Street in Marylebone. Crawford Street is just off Baker Street. We are easily accessible by all major bus routes that pass through Baker Street as well as Baker Street underground station.
From the tube station, we are just a 5 minute walk southwards down Baker Street followed by a right turn onto Crawford Street. The clinic is about 200 yards on the left.
There is ample local pay & display parking in the surrounding area and an NCP car park is located further west along Crawford Street. Our local residential parking zone is the City of Westminster.
Address: 106 Crawford Street, Marylebone, London, W1H 2HY