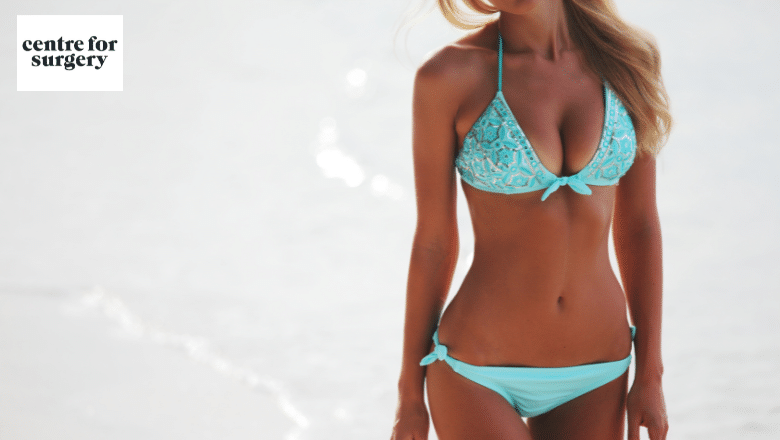 Breast augmentation is the most popular cosmetic surgery procedure in the UK, and for good reason. Satisfaction rates after having breast implants are one of the highest of any cosmetic surgery procedure. Despite the procedure's popularity, many women often have questions about the procedure, including choosing the best implants to choose, recovery after surgery and the cost of rest augmentation. At your in-person consultation, your specialist plastic surgeon will give you customised recommendations on the most appropriate breast implants suitable for your body. To help give you an idea of what breast augmentation involves, here we answer your most commonly asked questions about breast implants.
BREAST AUGMENTATION AND BOOB JOB OPTIONS
Is it worth getting a boob job?
Before considering having a boob job, you should spend time and ask yourself whether you should have the procedure. Women choose to have a boob job for a myriad of reasons. The most common ones include having small boobs or uneven, lopsided boobs. Some women may have developed tubular breasts from a young age or have breasts that appear out of proportion with the rest of their bodies. Pregnancy, breastfeeding and weight loss are common causes of sagging and drooping breasts. They can also lead to a lot of volume leading to the appearance of deflated breasts. The purpose of a boob job is to help give you larger boobs that make you feel more confident and satisfied with your body.
What are the different types of breast augmentation?
Breast augmentation using implants is the most popular form of breast enlargement, although there are other options. Fat transfer breast augmentation or fat transfer to breasts is an increasingly popular option. Breast fat transfer first involves removing fat from another unwanted area of the body, such as the abdomen or hips. The fat is carefully purified before being injected into your boobs to enhance boob volume. The size, profile, projection and contour of the boobs can be enhanced with a fat transfer. A fat transfer boob job is commonly requested by women who are only looking for a subtle increase in boob size to improve the size and shape of their breasts. Plastic surgeons can now combine the benefits of boob implants with fat transfer to both increase the size of the breasts and produce more natural-looking results, particularly for slimmer women. This is also known as a hybrid breast augmentation or hybrid BA. Fat transfer has several advantages, including smaller incisions compared with breast implants, natural-feeling breasts and the ability to sculpt and contour areas where liposuction has been performed to harvest fat.
What are the best boob implants in the UK?
Here at Centre for Surgery, we have years of experience using Mentor breast implants. Mentor implants are considered the most advanced breast implants available in the UK and have been used for over 30 years by specialist plastic surgeons. Many patients are now aware of the benefits of Mentor implants and specifically request them for their boob job. Breast implants come in a wide range of different sizes, shapes, projections and surface textures. You may wish to consider the following factors when choosing the best boob implant for you:
Breast implant filler material – the two main types of breast implants available include saline implants and silicone implants. Both types have an outer silicone shell. The differences reside in the internal filler material. Saline implants are filled with salt water or saline. These in plants require much smaller incisions to insert and can be precisely adjusted during surgery to achieve the optimum size. The most common type of breast implant used in the UK are silicone implants. These implants have a softer consistency with a more natural feel and closely mimic the feel of natural breasts.
Breast implant size – choosing the best implant size is one of the most important decisions you will need to make. Your surgeon will help you choose the ideal boob implant size depending on your preferred size and the soft tissue characteristics of your skin and breasts. Breast implants are not measured using traditional bra cup size. The standard convention is the measurement in cubic centimetres or cc's. Implants range in size from 80cc all the way to 850cc and beyond. The most commonly requested size of implants is 375cc and 400cc implants in a high-profile configuration.
Breast implant shape – breast implants can be either round or teardrop shaped, also known as anatomical. Anatomical implants are designed to resemble the natural appearance of the female breast, although a larger incision may be required to answer them. Round implants are the most popular choice of breast implant and can help to improve projection and enhance upper pole fullness.
Breast implant surface texture – breast implants come in both smooth and textured varieties. Smooth implants are easier to insert and less often felt within the breast. Textured implants reduce the risk of rotation and help to stabilise the implant within the breast pocket. They may have a lower risk of scar formation surrounding the implant. BIA-ALCL has been associated with Allergan textured implants.
Why choose Mentor implants?
Mentor is a company that produces breast implants for use in breast augmentation and reconstruction surgery. Some potential reasons why a person might choose Mentor implants include the following:
Quality and safety: Mentor has a long history of producing high-quality, safe breast implants. The company's products are FDA-approved and are made with medical-grade silicone.
Variety of options: Mentor offers a wide range of breast implant options, including different sizes, shapes, and textures. This allows patients to choose an implant that best suits their individual needs and goals.
Support and Warranty: Mentor provides a lifetime warranty for its breast implants, which covers replacement in case of rupture or leakage.
Experience: Mentor has been in the market for more than 30 years and has a reputation for producing reliable and safe products.
Good Clinical outcomes: Mentor has good clinical outcomes in terms of safety and effectiveness.
It's important to note that the choice of breast implant should be made in consultation with a qualified and experienced plastic surgeon, taking into account individual circumstances and preferences.
How to get the perfect boob job?
There are three main factors to think about to help achieve the perfect boob job for you:
Breast fullness – Beautiful-looking boobs have upper pole fullness. Upper pole fullness simply means the upper portion of the breast appears fuller and firmer to the touch. This helps women to achieve perkier-looking breasts and may help to enhance cleavage. Breast implant shape is a key determinant of boob fullness. Round implants are associated with more upper pole fullness compared with teardrop implants.
Breast projection – breast projection is used to describe the distance between the outer part of the breast implant and the chest wall. High-profile breasts protrude further out than low-profile implants. Breast implant projection can also affect how the boobs will look when viewed from the side. A beautiful-looking breast has a sufficient projection from the side.
Breast firmness – the feel of the breasts is important in achieving natural feeling breasts. Breast implants should have a natural feel, which can be influenced by the type of breast implant chosen. Silicone implants have a more natural feel than saline implants which have a firmer consistency.
Boob job choices can involve making many decisions about the best shape, size and surface texture. A specialist plastic surgeon can help you navigate the wide variety of different boob implant options. Your surgeon will want to know what your needs and desires are to help you choose the best implants. An ideal breast implant should be neither too small nor too big. Breast implants should fit your body frame for a harmonious look. Discussion about boob size, shape, cleavage and side boob projection can be covered at your in-person consultation to help you achieve the perfect boob job.
HOW TO CHOOSE THE BEST BOOB JOB SURGEON
How can I find the best boob job surgeon in London
When carrying out research into the best surgeons for a boob job, always choose a specialist plastic surgeon who is on the GMC specialist register. Online research will help you to learn more about a surgeon's qualifications and experience, before and after photos and online reviews. Avoid basing your decision on cost alone. Many lesser-qualified cosmetic surgeons also perform breast surgery in the UK and may lack the credentials to operate out of reputable private clinics and hospitals. If in doubt, always ask your surgeon about their skills, training and experience.
Where is the best place for a boob job?
Choosing a specialist Plastic Surgeon will help you to get the best boob job results. We would recommend steering clear of general surgeons or cosmetic surgeons. Only plastic surgeons have completed years of training in plastic and cosmetic surgery. Sadly, the UK is home to many underqualified doctors who may be performing breast surgery without any certifications. Many unscrupulous clinics are focused on taking your deposit for boob job surgery without any commitment to aftercare. Getting the best outcomes after a boob job is closely linked with high standards of post-operative after-care and regular follow-up appointments. This is why you should always choose a fully certified consultant plastic surgeon with years of experience carrying out boob jobs. When researching a surgeon, you should ask them if they belong to a professional association for plastic or cosmetic surgery. Members of these professional bodies have the necessary skills and experience to produce excellent boob job results.
Are boob job before and after photos useful?
Boob job before and after photos can help to give you a rough idea of how you could look after surgery. You can ask your surgeon at the consultation to view their before and after photos. When viewing these photos, you should focus on body shapes similar to yours. It is a good idea to discuss with your surgeon your preferences about shape, size, projection and other factors, and this is where before and after photos can act as a good guide. They can also help you to form realistic expectations of what to expect, and this is important for achieving great outcomes after a boob job. Breast implant choices may become easier when you learn about the type of implant used to achieve a particular look.
RELATED: Breast Augmentation Before And After Photos
BOOB JOB SURGERY FAQs
What to expect after a boob job?
It is normal to experience bruising and swelling for the first two weeks after a boob job. Any mild discomfort can be easily controlled with painkillers. Bruising will gradually begin to disappear after 5 to 7 days. Boob job scars are usually located in the breast crease under the boob, also known as the inframammary fold or IMF. Boob job scars gradually fade over time to become a faint white line after 6 to 12 months. It is important to have realistic expectations of what level of results can be achieved. A boob job is designed to give you larger and firmer boobs that appear more symmetrical and in better proportion with the rest of your body. This can give women a significant boost in self-confidence and improved emotional well-being. It is important to bear in mind that the natural ageing process may affect the results of a boob job after ten years, and you may require breast implant revision surgery. This can involve having a breast implant replacement with or without a breast lift. Alternatively, you may wish to have your breast implants removed for good with a breast implant removal procedure.
How long do the results of a boob job last?
We commonly get asked, "how long do breast implants last?". Modern sixth-generation breast implants are designed to last for much longer compared with their predecessors. Most breast surgeons would agree that breast implants need to be replaced after approximately ten years. Of course, many breast implants can last for much longer, although some women may need to have surgery sooner to change breast implant size or to treat complications of breast implants. The most common breast implant complications include capsular contracture or breast implant rapture. Other factors that can affect how your breasts appear include pregnancy, breastfeeding, significant weight loss and the natural ageing process. Revision breast surgery may be required to enhance the breasts with breast implant replacement in combination with a breast uplift if necessary to maintain youthful-looking breasts.
POPULAR BREAST AUGMENTATION FAQs
How will my breasts feel after breast augmentation?
Women often ask us how their breasts may feel after surgery. The important thing to bear in mind is the breasts will certainly feel different after having implants. The only way to achieve a natural breast feel is to have fat transfer to the breasts or a breast uplift. These procedures do not involve the insertion of implants and will maintain the natural feeling of your breasts.
There are several factors which can determine how your breasts will feel after breast implant surgery include:
Size of the implant
Implant shape
Silicone or saline implant
Breast implant placement – over the muscle or under the muscle
Although saline implants are still available, they are rarely used in the UK. Silicone breast implants are filled with a specialised medical-grade silicone gel. They are designed to mimic the look and feel of native breast tissue. It is normal to experience swelling after breast implant surgery, and your implants need time to stabilise in their new position. Occasionally, women can experience nipple sensitivity or numbness. These almost always go away on their own.
What is the best size of implant?
A particular type of implant will produce varied appearances in different women. The amount of existing breast tissue you have, the thickness of your chest muscle and the width of your chest will affect how an implant will look. Some women may find they can achieve an improved breast size and shape with a breast lift which does not involve having implants.
It can be useful to try implant sizers during your consultation to help give you an idea of the ideal size of breast implant to opt for. Going for the biggest size implant is not always the best decision. We would recommend choosing an implant that matches the soft tissue characteristics of your breast and skin to achieve natural-looking results.
How long does it take to recover from surgery?
Breast augmentation is a surgical procedure requiring a general anaesthetic. You can go home later the same day after your procedure, although you should take at least one week off work for healing and recovery. You should avoid undertaking anything strenuous during the first two weeks. Excessive movement of the arms above their head should be restricted for at least four weeks. You should wear the post-operative bra as recommended for the full six weeks and avoid any strenuous exercise, including going to the gym for a minimum of six weeks.
RELATED: How long is breast augmentation recovery?
Will I have visible scars?
The visibility of breast augmentation scars will be determined by several factors, including the type of incision, size of implant, skin colour, whether you smoke, level of sun exposure and your breast shape. Breast implants are most commonly inserted through the inframammary incision located in the lower breast crease. This incision is invisible when you're standing up. Breast augmentation scars heal very well as long as you follow your surgeon's post-operative instructions.
RELATED: What breast augmentation scars can I expect?
What is implant rippling?
Implant rippling refers to the appearance of visible or palpable ripples or wrinkles on the surface of a breast implant, usually seen in patients with thin or little breast tissue. This can occur with both saline and silicone gel implants. Rippling can occur on the surface of the breast or on the chest wall and can be more pronounced in certain areas, such as the lower pole of the breast or near the armpit. Rippling can occur because the implant is not properly supported by the surrounding tissue or because the implant is too large for the amount of tissue present.
Several factors can contribute to implant rippling. One of the main causes is having a thin or insufficient amount of breast tissue to cover the implant. This can occur naturally or as a result of previous surgery or weight loss. Additionally, textured implants have been shown to have a slightly higher incidence of rippling compared to smooth implants. Also, placing implants under the muscle can decrease the incidence of rippling, especially in thin patients.
Patients with implant rippling may experience discomfort or self-consciousness about the appearance of their breasts. In some cases, the rippling may be visible through clothing, which can be distressing for patients. To correct this problem, revision breast surgery may be recommended, which can involve replacing the existing implant with a larger implant that is better supported by the surrounding tissue or using a different type of implant, such as a cohesive gel implant which is less likely to ripple.
In summary, implant rippling is the appearance of visible or palpable wrinkles or ripples on the surface of a breast implant, usually seen in patients with thin or little breast tissue. It can be caused by several factors, such as insufficient breast tissue, textured implants, or placing the implant under the muscle. If a patient experiences discomfort or self-consciousness due to rippling, revision surgery may be recommended to correct the problem.
Do breast implants affect pregnancy or breast cancer screening?
Activity after a breast augmentation will need to be restricted for the first six weeks. Once you have fully healed, certain activities may feel slightly different. An example will be lifting heavy weights if you have had under-the-muscle implant placement. You may experience breast implant animation due to the chest muscle contracting over the implant, which is a normal phenomenon.
Pregnancy in itself does not affect breast implants, although it could affect how implants could look. Most experts agree that it is safe to breastfeed after a breast augmentation, particularly if you have had an inframammary incision. The periareolar incision is associated with a slightly higher risk of altered milk production and nipple sensitivity. If you are keen to breastfeed after having breast implants, make sure to tell your surgeon to assist in treatment planning.
Breast cancer screening it's not affected by having breast implants. Most radiologists are trained to interpret mammograms in women who have breast implants. In some cases, you may be advised to have periodic MRI scans to assess the integrity of your breast implants. MRI is an excellent imaging modality to detect silent implant rupture. Implant rupture requires breast implant revision surgery.
What if I am unhappy with the results?
Most patients describe being on an emotional rollercoaster after surgery. It can take you several weeks to get used to your new breasts. Feeling low immediately after surgery is not uncommon, although, in the vast majority of cases, women feel much better once they have completed healing and recovery.
In some cases, women may wish to change the size of their implants in the future, although the vast majority of women are pleased with the results of the implants. We recommend learning as much about the procedures possible to help you develop realistic expectations. This will increase the likelihood of you being satisfied after having boob implants.
How long do breast implants last?
Breast implants do not last forever. After ten years, certain complications of breast implant surgery may increase slightly. This includes scar tissue forming around the implant, also known as capsular contracture and breast implant rupture. The longevity of breast implants differs between women. Some women may require a replacement after a few years, while others can have the same pair of breast implants for at least 20 years. Most breast implant manufacturers recommend breast implants should be replaced after ten years. Pregnancy, breastfeeding and weight loss can change the shape of your body over time which may trigger the requirement for breast implant revision surgery.
BOOB JOB FAQs
How is breast augmentation different from breast implants?
Breast augmentation is a broader term used to describe enlarging the size of the breasts, whether with implants or fat transfer. Breast implants are the most popular method used for breast augmentation surgery to enhance the breasts.
What does breast augmentation involve?
Breast augmentation involves increasing breast size with the insertion of silicone breast implants.
What do breast implants feel like?
How breast implants feel depends on the type of implant chosen. Silicone breast implants are designed to mimic the feel of natural breast tissue. Over time, scar tissue around the implant can affect how breast implants feel.
What is the best age to have breast augmentation?
Women in their early 30s form the largest group of people who have breast augmentation. Although there is no upper age limit, all patients should be in good physical and mental health and have realistic expectations.
What is the best way to increase breast size?
The best and most permanent way to increase breast size is with breast implants or fat transfer. A temporary and non-surgical increase in breast size can be achieved with a push-up bra. Breast massage or chest wall exercises are not recognised methods of increasing the size of the breasts.
Which breast implants have the most natural feel?
Silicone breast implants are considered the gold standard breast implants and have a natural feel when compared with saline implants.
Is breast augmentation painful?
Breast augmentation surgery is performed under general anaesthesia, so you will not feel any discomfort. Any mild discomfort after surgery can be controlled with painkillers, and most women do not report significant pain after the first week following surgery.
How long will my breasts be sensitive after breast augmentation?
It is relatively common for the breasts to feel particularly sensitive to touch for up to 4 weeks after a boob job and will disappear as swelling results.
Will I be able to feel my breast implants?
Breast implants can be felt securely around the side of the implant and in the bottom portion. This is normal and should not be something to be concerned about as long as there is no change in appearance or pain.
How can you tell if someone has had breast augmentation?
A significant increase in breast size is often the most obvious marker of someone having had a boob job. People who have chosen smaller breast implants may make it more tricky to spot. Modern breast augmentation techniques are designed to produce natural-looking results and make it increasingly difficult to spot whether someone has had a boob job.
Do breast implants change when you get older?
Breast implants increase the weight of the breasts, and this can place strain on the soft tissue envelope. Eventually, the breasts may begin to sag or droop. Choosing the most appropriate size of implant will help to minimise the risk of breast sagging and achieve long-term results.
RELATED: Breast augmentation for older women
What are the alternatives to breast implants?
Alternatives to breast implants include breast fat transfer and breast lift surgery.
How long does it take for swelling to go away after breast augmentation?
It takes between four and six weeks for swelling to disappear after a Breast augmentation. After this time, you will begin to see the final results of surgery with a natural look and feel.
What size of breast implant will help me become a full C-cup?
As a general rule, one cup size is roughly equivalent to 175cc. Women who currently wear an A-cup and would like to be a full C-cup will require 350cc-sized implants.
Are breast implants heavy?
During the early recovery period, it is normal to experience heavy and swollen breasts. The soft tissues surrounding the implant have to stretch to accommodate the implant. Breast implants themselves are not heavy, and you will adjust to your new implants fairly quickly.
If you have been considering breast augmentation, look no further than Centre for Surgery. There can be a bewildering array of information found online about breast augmentation, which can make it difficult for women to make optimal decisions. Our website is the perfect resource to help you learn about all aspects of the procedure, and this will help you to move forward with confidence when booking an in-person consultation at our state-of-the-art Baker Street clinic.
BREAST AUGMENTATION COST AND FINANCE
Can you get a boob job on the NHS?
The NHS does not perform surgery purely for cosmetic reasons, and a boob job will not qualify for funding. Breast implants used as part of a breast reconstruction procedure, such as for tuberous breast deformity or after mastectomy, may qualify for NHS treatment. However, the current waiting lists are several years long. We would recommend seeking treatment at a reputable private clinic.
RELATED: How much does a boob job cost?
What should I tell my employer if I want time off for breast augmentation?
You will need to recover at home for at least one week after having a boob job. You should check with your employer what the rules are about medical leave. Cosmetic breast surgery may not be considered essential, and your employer may not grant leave on medical grounds. Certain breast reconstruction procedures, such as tuberous breast correction, may be allowed. Consult your HR department when considering time off for surgery if you are unsure. If you require a medical sickness certificate, the exact procedure will not be documented on the form, although it will be signed by your plastic surgeon. It may be useful to check the regulations when planning time off after breast surgery.
RELATED: Boob Job FAQs
CELEBRITY BOOB JOBS
Which celebrities have had a boob job?
Many celebrities have undergone breast augmentation, also known as a boob job, but most of them do not publicly disclose it. In general, celebrities do not publicly share their health information and the plastic surgery procedures they have undergone. However, some celebrities have been open about their breast augmentation and have spoken publicly about their experience.
Some examples include:
Pamela Anderson: The actress and model has been open about her breast augmentation, stating that she had it done to improve her appearance and boost her confidence.
Victoria Beckham: The fashion designer and singer has been open about her breast augmentation, stating that she had it done to improve her appearance and boost her confidence.
Cardi B: The rapper and singer has been open about her breast augmentation, stating that she had it done to improve her appearance and boost her confidence.
Scarlett Johansson: The actress has been open about her breast augmentation, stating that she had it done to improve her appearance and boost her confidence.
Dolly Parton: The singer and actress has been open about her breast augmentation, stating that she had it done to improve her appearance and boost her confidence.
It's important to remember that every individual's decision and reasons for surgery are personal and it's not a matter of comparison. It's a matter of personal choice. Additionally, as with any surgery, it's important to consult with a qualified and experienced plastic surgeon and weigh the benefits and risks before making any decision.
Breast augmentation surgery at Centre for Surgery
Centre for Surgery is the leading cosmetic surgery clinic in London and is home to some of the top boob job surgeons in the UK. We carry out hundreds of breast augmentation procedures at our state-of-the-art Baker Street clinic in Marylebone. You can learn more about breast augmentation by browsing our website. Breast augmentation is the most effective procedure to improve fullness and breast symmetry. The procedure can help people to develop an enormous boost in confidence and self-esteem. However, it is still important to bear in mind that breast augmentation is an invasive medical procedure that requires detailed preoperative planning and preparation. If you have been considering breast augmentation, always choose a specialist plastic surgeon as the first step towards achieving your aesthetic goals.
To book a consultation, call us today on 020 7993 4849 or complete the contact form below. One of our friendly and experienced patient coordinators will be in touch and act as your personal point of contact throughout your patient journey with us at Centre for Surgery.