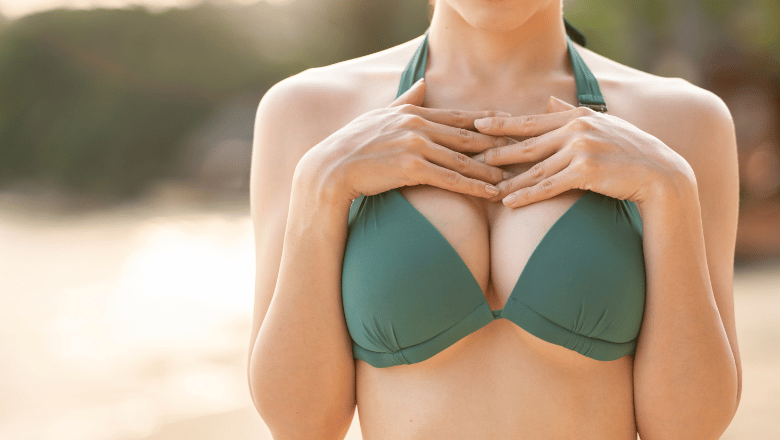 Breast augmentation with implants is the most popular cosmetic surgery procedure in the UK, and one of the most popular brands of breast implants is made by Mentor. Top plastic surgeons in London prefer using the highest quality breast implants, and Mentor implants have an excellent reputation, with hundreds of thousands of cases performed each year globally. Mentor implants are trusted by both women, and plastic surgeons and our surgeons use Mentor implants for most of their breast augmentation procedures. Over 5 million women have had Mentor implants since their introduction and have produced fantastic results.
Breast implants come in a wide righty of different shapes and sizes with the ability to enhance cleavage, improve upper pole fullness and correct breast asymmetry. With many different breast implant brands available, it can sometimes be confusing trying to work out which breast implants are right for you.
RELATED: Breast Implant Options
Why choose breast implants made by Mentor?
Mentor implants are regarded as one of the most reputable brands of breast implants available in the United Kingdom and are often preferred by both plastic surgeons and women. Mentor has been manufacturing breast implants for over 40 years and has always focused on developing highly durable implants that are both safe and last for a long time. The vast majority of women who have Mentor implants are very happy with the outcome of breast implant surgery. Mentor implants come in a wide variety of different sizes, shapes, surface textures and consistency to match the unique anatomy of the female breast.
RELATED: What are the most natural looking breast implants?
What are the different types of Mentor implants?
Mentor manufacture both saline and silicone breast implants and are FDA approved in the USA as well as cleared by the MHRA in the UK for use in both cosmetic breast augmentation and breast reconstruction. Silicone implants are most commonly used in the UK and come in both round and anatomical variants. The most appropriate type of implant will be recommended once you have had an in-person consultation where your needs and desires will be considered. Your surgeon will carry out several physical measurements of your chest wall to choose the best breast implants.
RELATED: Common questions about breast implants
Which are the most commonly used Mentor implants?
Our surgeons use two main types of  silicone breast implants:
Mentor MemoryGel Xtra Round (silicone) – approximately 75% of patients will have round implants in moderate plus or high profile.
Mentor CPG Anatomical (silicone) – anatomical or teardrop implants are used in approximately 25% of patients.
Breast augmentation surgery is designed to achieve breasts with an enhanced volume and shape which appear natural looking and in harmony with a woman's chest anatomy. Breast implants can be either round or teardrop-shaped (anatomical).  Most of our surgeons prefer to use round implants as the risk of implant rotation or flipping is rare than when anatomical implants are used. When an anatomical implant rotates within the breast pocket, breast implant revision surgery will be required to reposition the implant. Women have a wide variety of different chest wall shapes, and choosing the best implant will depend on the width of the chest along with several other factors.
Mentor MemoryGel Round Implants
Mentor MemoryGel Xtra breast implants are the most popular type of Mentor implant used and can have either a smooth implant shell or a micro-textured surface, also known as Siltex implants. There are a wide variety of different implant profiles and sizes to match the unique anatomy of each patient. Silicone implants made by Mentor are filled with medical-grade cohesive gel. The cohesiveness of the breast implant filler material helps to mimic the natural feel of normal breast tissue. Round breast implants come in several different types of implant profiles, including:
Moderate plus
High profile
Ultra high profile
Implants also come in different types of consistency and firmness to get optimal outcomes. Centre for Surgery is one of the few cosmetic surgery clinics in the UK to offer the new MemoryGel Xtra implants, which come in both moderate plus and high profiles to achieve beautiful-looking breasts.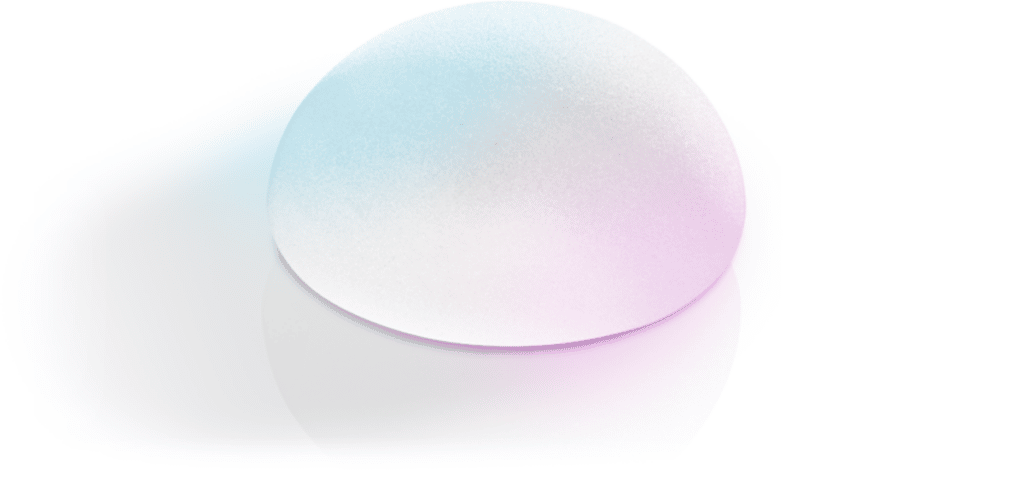 Mentor implants contain advanced medical-grade silicone and are manufactured in a wide variety of different shapes, sizes and profiles. All silicone breast implants are pre-filled with Mentor's advanced proprietary silicone gel, which, unlike other breast implant brands, is specifically designed to match the natural feel and consistency of normal press tissue. The latest generation of Mentor implants contains a cohesive silicone gel which is available in different types of firmness. Although round implants are the most popular implant in the UK, anatomical implants are increasingly requested for women looking to achieve a more natural look impressed with upper pole fullness.
Mentor CPG anatomical implants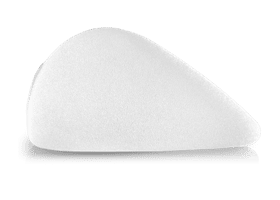 Mentor Contour Profile Gel anatomical implants have a teardrop shape which closely approximates the shape of the normal female breast. Teardrop implants have a greater projection in the lower part of the implant with less projection in the upper aspect. Anatomical implants are commonly requested by women who would prefer to achieve natural-looking results. Anatomical implants contain the latest generation cohesive silicone gel that maintains its structure and integrity for a natural feel and smooth-looking results.
Should I choose round or anatomical-shaped Mentor implants?
Once you have had your in-person consultation, your surgeon will provide customised recommendations on the most appropriate type of implant to achieve aesthetically pleasing results. The anatomy of your chest, as well as the existing size and shape of your breasts, will help to determine the best implant for you. Round and teardrop implants are differentiated by their different shapes. Round implants have a spherical appearance, while anatomical implants have a teardrop shape which is designed to mimic the natural shape of the female breast with a greater projection in the lower part of the implant and a lesser projection in the upper part. Your surgeon may sometimes recommend an anatomical implant if he or she feels it will help to meet your expectations for treatment.
Should I choose saline or silicone implants?
Mentor saline implants
Saline implants are now rarely used by the best plastic surgeons in the UK. Saline implants contain a sterile saline solution as the filler material. Saline is closely related to the normal composition of the body's internal fluids. During surgery, the implant is inserted into the breast in a deflated state. Once the implant is in the correct position, they are inflated with saline solution to achieve the optimum size of the breast. The injection tube is then removed, and the implant naturally seals itself. As with silicone implants, saline implants come in a wide variety of different shapes, sizes and profiles.
Both saline and silicone implants have a durable outer shell made of silicone, although the filler material differs. Mentor silicone implants contain a proprietary high-grade silicone gel compared with saline implants which contain sterile saltwater or saline. Saline implants require only a short incision for the insertion since they are inserted in a deflated state before being inflated with saline. The surgeon is able to precisely adjust the optimum shape of the implant during surgery.
Mentor silicone implants
Silicone implants are the most popular type of breast implants used in the UK and have a natural feel and consistency to match human breast tissue. This is due to the advanced cohesive Joe contained within the implants. Patients are able to choose the firmness of the implant to match their natural tissues. Compared with saline implants, silicone implants have an excellent safety profile with less risk of complications compared with saline implants.
How long do Mentor implants last?
Mental breast implants have an average life span between 10 and 20 years and do not have a specified date of expiry. We would recommend having your breast implants replaced after 10 years to minimise the risk of complications such as capsular contracture or implant rupture.
The capsule that naturally forms around breast implants tends to harden gradually with time. In some cases, the scar tissue can contract around the implant, causing pain and discomfort. This is known as capsular contracture and, in severe cases, can lead to a deformed appearance of the breast. The breast implant and its surrounding capsule must be surgically removed and can be replaced with brand-new implants if desired.
RELATED: How do I know when my breast implants need replacing?
Mentor has one of the best safety track records and is committed to ensuring the safety of all manufactured Mentor breast implants. Published medical research continues to support the safety and effectiveness of Mentor implants. Women all over the world choose to have Mentor implants due to their excellent safety record and aesthetically pleasing results. Mentor offers one of the most comprehensive breast implant warranty programs in the sector.
Benefits of Mentor implants
Mentor implants are considered the highest quality breast implants available in the UK and are well known for their natural-looking feel due to a proprietary cohesive gel. When Mentor implants are placed inside the breast, they have an excellent natural feel when adjacent to native breast tissue. The wide variety of different profiles and shapes helps women to choose a breast implant which mimics the shape of the natural breast. The following are just some of the many benefits of Mentor implants:
Mentor implants contain a proprietary cohesive gel that has a very natural feel.
There are a white variety of different implant configurations, including both round and teardrop implants. Teardrop implants are ideal for women who prefer a natural appearance.
Mentor MemoryGel technology is the most advanced type of silicone gel available today.
Patients can appreciate the results of surgery straight away.
Mentor implants can be used for both cosmetic breast augmentation and for breast reconstruction after breast cancer removal.
Mentor implants are ideal for women who have minimal breast tissue or have developed saggy breasts after breastfeeding.
Mentor has one of the most comprehensive implant warranties with product coverage for implant rupture and capsular contracture (Baker 3 & 4) or delayed onset seroma.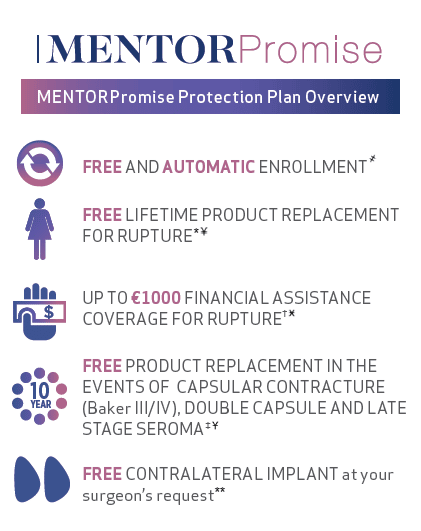 Plastic surgeons prefer Mentor breast implants as the best choice for breast augmentation surgery to enhance breast size and shape. Mentor implants are the gold-standard breast implants available in the USA.
Choosing the most appropriate type of breast implant will be determined by a patient's needs and desires, and breast augmentation goals will differ between patients. Mentor implants have a very natural feel and are loved by patients with very high satisfaction rates after surgery. Women who choose to have a breast augmentation do so to achieve bigger or shapelier breasts with enhanced upper pole fullness and cleavage. Round or teardrop implants have their pros and cons. Round implants are more popular due to the lesser risk of implant rotation or implant flipping which eliminates the need for future breast revision surgery.
Mentor implants FAQs
What is the best type of breast implant?
Choosing the most suitable implant depends on several factors, which will be determined at your consultation. Your treatment expectations will be considered to help you choose the best size of the implant. Implants below 200cc are considered to be smaller implants, while implants sized over 400cc are considered to be larger implants. Your surgeon will provide customised recommendations on the best breast implant size. Although many women may prefer to have bigger-sized breast implants, this does not necessarily produce more dramatic results. A lot comes down to the chest anatomy of the individual woman. Having an in-person consultation will help you to choose the best-sized breast implants.
RELATED: What is the perfect breast implant for me?
Are Mentor implants safe?
Mentor implants are made of medical-grade cohesive silicone gel and have been used for over 40 years without being recalled. Mentor implants are clinically proven and supported by many years of rigorous scientific data. In the USA, the FDA regularly monitors the safety and effectiveness of all types of breast implants and are fully assured about the safety of Mentor implants.
How long do Mentor implants last?
Mentor breast implants do not have a fixed expiry date, although they generally last between 10 and 20 years. We recommend having an MRI scan three years after your initial breast augmentation to monitor the integrity of your implants. An ultrasound scan can then be undertaken every two years for ongoing monitoring. There are certain symptoms and signs that you should be aware of, including hardening of the breast. This may suggest the development of capsular contracture, which involves the formation of firm scar tissue surrounding one or both implants. This can cause pain and discomfort and may lead to a deformed breast appearance in severe cases. Other symptoms include swelling, numbness or changes in sensation.
Are Mentor breast implants linked to breast cancer?
There has been no proven link between Mentor breast implants and breast cancer. Textured Allergan implants have been linked to BIA-ALCL although there have been no reports of Mentor implants having this link.
Have Mentor implants ever been recalled?
Mentor implants have not been the subject of a product recall in the UK. In the USA in 2019, the FDA commissioned a recall for specific types of textured breast implants made by Allergan.
Mentor breast implants at Centre for Surgery
Centre for Surgery is the leading cosmetic surgery clinic in the UK and is home to some of the best breast augmentation surgeons in London. Our surgeons have many years of experience using Mentor breast implants. Breast implants by Mentor are considered the highest quality implants available in the world and have decades of clinical data to support their safety and effectiveness. If you would like to learn more about breast augmentation using Mentor implants, get in touch with us today at 020 7993 4849 or complete the contact form below.
RELATED: Are breast implants worth it?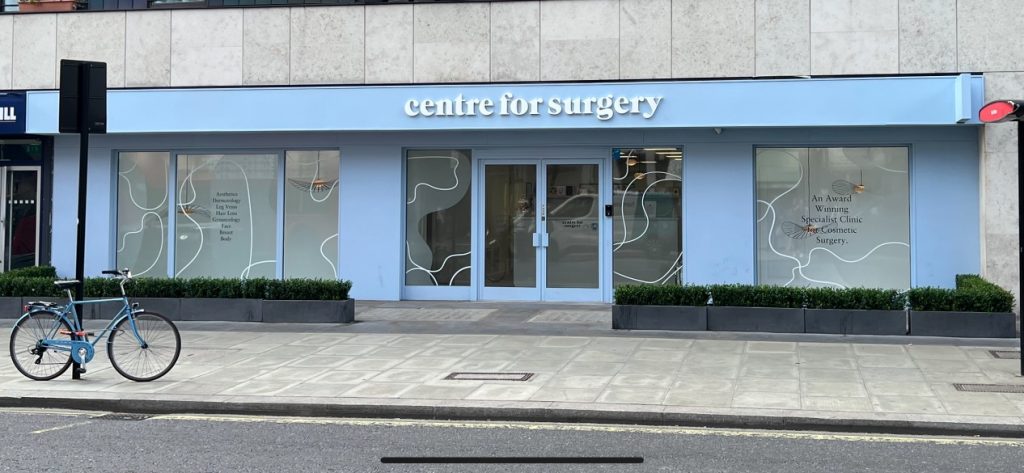 Amazing from start to finish, the communication was the main thing was fully informed and looked after, on the day of my breast augmentation, the staff were fab and made me feel at ease through out the whole process. Thank you so much.
Mohammed Farid
18/11/2021
I've had such a great experience with excellent advice, care and attention and surgical treatment (gynaecomastia) - I can fully endorse the treatment I have received from Centre for Surgery with absolutely no qualms at all. Brilliant in every way - thank you all so much.
Caroline Thorpe
14/11/2021
Very pleased with my whole experience of having a procedure. Was so nervous about getting treatment and i was reassured and felt so comfortable throughout thanks to the amazing nurses. I definitely made the right decision to have breast augmentation at centre for surgery with dr erel.
Melissa Briggs
08/11/2021
So glad I went with centre for surgery, the whole process went very smoothly from the consultations down to the actual day of the procedure. I was so nervous on the day but the whole team put me at ease and I'm happy with my results as I feel a lot more comfortable wearing certain clothes now. My surgeon was Alberto Di Giuseppe who performed a breast Augmentation on me, and I would definitely recommend as he was very clear on what the outcome of the surgery would be and which size would look the best for my frame.
Couldn't be happier with Dr Tillo work,i had my breast surgery one week ago and so happy with the results so far,all the staff are extremely nice and very supportive,i would definitely recommend their services,thank so much
From start to the finish everything was perfect for tummy tuck surgery. All staff is very friendly and the aftercare has been good. The Doctor and the nurse team was fantastic. I'm so happy...result is amazing. Thank you!!!
This was overall a great experience, all the staff at Centre for Surgery were friendly and put me at ease. It is a nerve wracking thing to go through an op but the staff were so nice. Mr Ertan has got a great team around him. On the day of the operation everything went smoothly to plan, there was no delay or holdups, I had another consultation with Mr Ertan who confirmed what was going to be done and that I was still happy to proceed. I was prepped for the procedure, I met with the anaesthetist who again was really nice and put me at ease explaining his role. After the procedure I woke up with the nurse by my side making sure I was OK and checking on me, I was able to stay in the clinic until I was ready to leave and was not rushed at all. I was well looked after from the start to the point when I was discharged. Post operation I was staying at a local hotel it was so close there was no point in even getting a taxi and I was able to walk back where my partner was waiting for me. I was expecting a lot of bruising to both my eyes but there was very little if any by the time the cast came off after 7 days, I am now at the two week post operation point and it is healing well with no outwardly visible bruising or scaring. The next milestone is a checkup at the 6 week point with my surgeon. If you're thinking of having something like this done I would highly recommend getting in touch with Centre for Surgery.
The staff at Centre for Surgery were very kind and accommodating. They answered any questions I had about the procedure and were constantly checking up on me. A special thank you to Christina for all her support throughout.
I would just like to state the quality of care received from the nurses at Centre for Surgery was beyond the highest level. Sophie takes her patient care to another level beyond words. She always puts me at ease. She is there for me even at awkward hours just when I mostly needed reassurance and she is one of the most compassionate nurses I have come across and demonstrates her passion naturally for caring for others. She totally deserves recognition at its finest and thank you for always being there for me. 😍