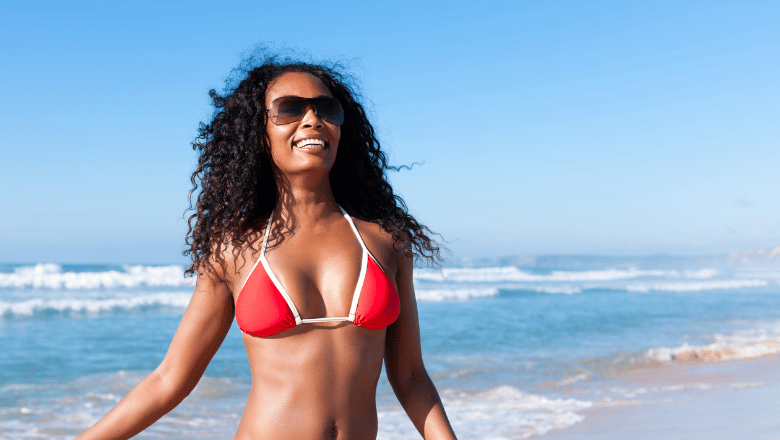 Breast augmentation with implants is one of the most popular cosmetic surgery procedures in the United Kingdom. Many women who may be unhappy with the size or shape of their breasts can achieve larger, more enhanced breasts with breast augmentation, which may sometimes be combined with a breast lift. The procedure is designed to produce an attractive feminine appearance for a significant self-confidence boost. Modern-generation breast implants are much safer and more durable compared with previous generations of breast implants. Despite this, they will still need to be replaced after 10 or 15 years. Knowing when to have your breast implants removed and replaced will be guided by your surgeon's advice, particularly if you have a breast implant problem. Here we discuss key aspects of breast implants and determine the best time to have them replaced.
RELATED: What are common breast implant problems?
How long do breast implants last?
Breast implants can last over ten years without causing problems for most patients. It is important to remember that saline and silicone implants are not designed to last indefinitely. Breast revision surgery will eventually be required, involving breast implant removal alone or breast implant replacement.
RELATED: Top 5 myths about breast enlargement
Many women may find they require several breast revision procedures during their lifetime to remove older implants and replace them with brand-new ones. Many women simply prefer to have their breast implants removed. In any case, further breast surgery will be required in the future to remove implants.
Why do breast implants need replacing?
Our surgeons generally recommend that breast implants should be replaced after 10 or 15 years to minimise the risk of complications occurring. Other reasons to have breast implant replacement include:
Capsular contracture
Implant rupture
Implant malposition
Desire to go bigger or smaller
Errors in surgical technique
Implant rippling
RELATED: Breast Implant Options
Breast implants do not last forever and will eventually need replacing. In some cases, breast implants can develop problems requiring corrective surgery. Capsular contracture is one of the most common problems affecting breast implants, but the risk of developing this is still relatively low. This condition involves the development of dense scar tissue surrounding the implant, which may result in underlying distortion of the implant with associated discomfort. In severe grades of capsular contracture, the breasts may appear deformed. Some patients may simply decide they don't want to have large breasts as they get older and wish to have smaller-sized implants instead.
How will I know if my breast implants need replacing?
It is good practice to attend a breast implant check every three years with your plastic surgeon. This will help to ensure there are no problems that could be caused by your breast implants. Breast implants may need to be replaced after being in the body for over ten years, even if they have not caused any symptoms.
Capsular contracture
Capsular contracture involves the formation of dense scar tissue around the breast implant. In certain cases, the scar tissue can contract, leading to a distortion in the shape of the underlying implant. Patients may notice the breast feels firmer or may have a different shape. You should book a consultation to see your surgeon urgently as you may require breast implant replacement. Capsular contracture can be easily fixed with breast implant replacement surgery. Women who develop the condition may find it is more likely to occur again, and this is often related to the individual wound healing response.
Saline implant deflation
Although rarely used in the UK, saline breast implants are still commonly used in the USA, and our surgeons are occasionally asked to assess patients who have problems with saline implants. During surgery, saline implants are inserted into the chest in an empty state. Once the surgeon is satisfied with the correct position of the implant, it is then inflated with a sterile saline solution. Saline implants occasionally develop leaks and may undergo deflation. This is an easy problem to spot because the involved breast will be visibly smaller compared with the other side. This complication will require corrective surgery to remove the deflated implant and replace it with a new implant. We would recommend replacement with silicone implants as these have a better risk profile.
Silicone implant rupture
Compared with saline implant deflation, identifying when silicone implants have ruptured may be more difficult. Silicone implants are filled with a highly cohesive silicone gel which is designed to remain inside the outer shell even with a rupture. This is why we recommend everyone who has silicone implants have a breast MRI every three years to detect potential leaks. In some cases, high-resolution ultrasound scanning of the breasts may be recommended for patients who cannot tolerate an MRI scan. Even with implant ruptures involving no silicone leakage, the implants should still be replaced as soon as the problem is identified to prevent further complications.
Implant malposition
In some cases, breast implants may not be positioned correctly or may migrate with time due to the expansion of the breast pocket. This may result in one breast looking visibly different from the other breast. This problem often requires corrective surgery with the removal of the old implant and replacement with a new implant in the correct position.
Implant rippling
Breast rippling may be visible through the skin and is an indication to have a breast implant replacement. This problem often occurs as the implant becomes visible as the skin thins out due to a reduction in the natural breast tissue. Implants may also fold on themselves with ageing as implants are prone to develop weakening of the outer shell. Muscular forces exerted by the pectoralis muscles are more likely to shift the implant into an undesirable position. Implant rippling is more commonly seen with saline implants. It is rarely seen with modern-generation silicone implants positioned in the correct plane.
Breast asymmetry
Breast augmentation is a highly successful procedure however, a small minority of patients may notice exacerbation of pre-existing breast asymmetry or uneven breasts. Breast augmentation results that lead to significant discrepancies in the size of the breasts may require breast implant revision to get the best results.
Change implant size
Breast implants can remain inside the body for many years without causing problems. Despite this, the natural ageing process may affect the aesthetic ideal over time.  Younger women in their 20s often desire larger breasts. Older women in their 40s and above may want to achieve natural-looking results with a subtle enhancement. Larger implants can be swapped out for smaller implants if preferred. Implants can be removed and combined with fat transfer breast augmentation for breast enhancement without problems associated with implants. Breast augmentation with implants is commonly requested by women who want to achieve larger breasts. Revision breast surgery will eventually be required as implants will age over time, or they may develop complications necessitating their removal. If you would like to consider breast implant replacement, reach out to us today to schedule an in-person consultation with a specialist breast surgeon.
Why choose Centre for Surgery for breast implant replacement?
Centre for Surgery is a specialist cosmetic surgery clinic in London renowned for expertise in all types of corrective breast surgery, including breast implant removal, breast implant replacement and breast implant revision surgery. Our surgeons can help you get the results and look you would like to achieve. They will discuss the procedure with you and determine if breast augmentation will help you achieve your personal and aesthetic goals.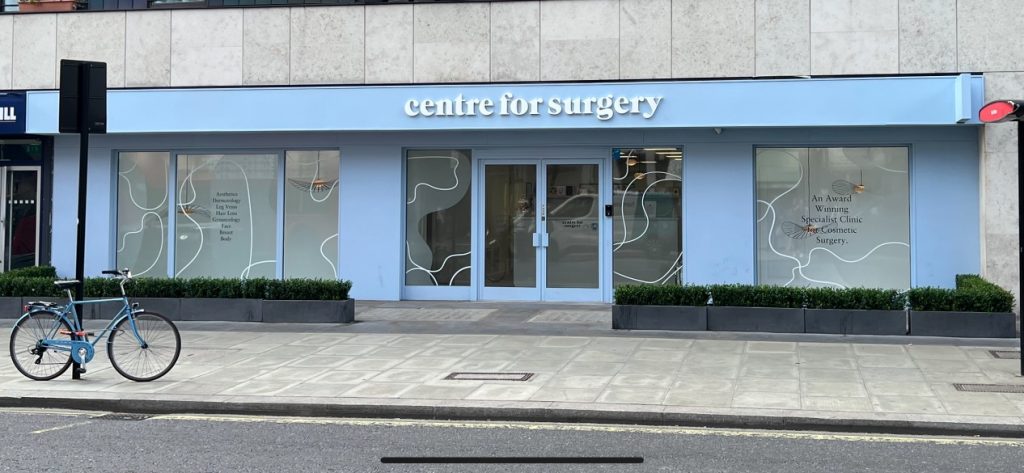 Amazing from start to finish, the communication was the main thing was fully informed and looked after, on the day of my breast augmentation, the staff were fab and made me feel at ease through out the whole process. Thank you so much.
Mohammed Farid
18/11/2021
I've had such a great experience with excellent advice, care and attention and surgical treatment (gynaecomastia) - I can fully endorse the treatment I have received from Centre for Surgery with absolutely no qualms at all. Brilliant in every way - thank you all so much.
Caroline Thorpe
14/11/2021
Very pleased with my whole experience of having a procedure. Was so nervous about getting treatment and i was reassured and felt so comfortable throughout thanks to the amazing nurses. I definitely made the right decision to have breast augmentation at centre for surgery with dr erel.
Melissa Briggs
08/11/2021
So glad I went with centre for surgery, the whole process went very smoothly from the consultations down to the actual day of the procedure. I was so nervous on the day but the whole team put me at ease and I'm happy with my results as I feel a lot more comfortable wearing certain clothes now. My surgeon was Alberto Di Giuseppe who performed a breast Augmentation on me, and I would definitely recommend as he was very clear on what the outcome of the surgery would be and which size would look the best for my frame.
Couldn't be happier with Dr Tillo work,i had my breast surgery one week ago and so happy with the results so far,all the staff are extremely nice and very supportive,i would definitely recommend their services,thank so much
From start to the finish everything was perfect for tummy tuck surgery. All staff is very friendly and the aftercare has been good. The Doctor and the nurse team was fantastic. I'm so happy...result is amazing. Thank you!!!
This was overall a great experience, all the staff at Centre for Surgery were friendly and put me at ease. It is a nerve wracking thing to go through an op but the staff were so nice. Mr Ertan has got a great team around him. On the day of the operation everything went smoothly to plan, there was no delay or holdups, I had another consultation with Mr Ertan who confirmed what was going to be done and that I was still happy to proceed. I was prepped for the procedure, I met with the anaesthetist who again was really nice and put me at ease explaining his role. After the procedure I woke up with the nurse by my side making sure I was OK and checking on me, I was able to stay in the clinic until I was ready to leave and was not rushed at all. I was well looked after from the start to the point when I was discharged. Post operation I was staying at a local hotel it was so close there was no point in even getting a taxi and I was able to walk back where my partner was waiting for me. I was expecting a lot of bruising to both my eyes but there was very little if any by the time the cast came off after 7 days, I am now at the two week post operation point and it is healing well with no outwardly visible bruising or scaring. The next milestone is a checkup at the 6 week point with my surgeon. If you're thinking of having something like this done I would highly recommend getting in touch with Centre for Surgery.
The staff at Centre for Surgery were very kind and accommodating. They answered any questions I had about the procedure and were constantly checking up on me. A special thank you to Christina for all her support throughout.
I would just like to state the quality of care received from the nurses at Centre for Surgery was beyond the highest level. Sophie takes her patient care to another level beyond words. She always puts me at ease. She is there for me even at awkward hours just when I mostly needed reassurance and she is one of the most compassionate nurses I have come across and demonstrates her passion naturally for caring for others. She totally deserves recognition at its finest and thank you for always being there for me. 😍