What is Nose Thread Lift?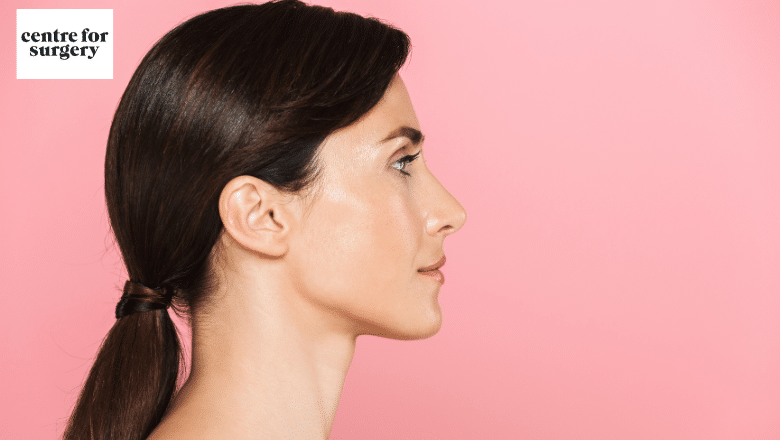 A nose thread lift, also known as a thread lift nose job, is a nose reshaping procedure which involves the use of PDO threads designed to lift the tip of the nose. Many patients would like a subtle improvement in the appearance of their noses instead of a dramatic change. Patients who are already happy with the upper third of their nose and do not desire any change to the bone structure may be suitable for a nose tip lift with threads. In addition to lifting the nose, a thread lift nose job can help correct localised deformities affecting the tip and alter the nose length without the incisions or scars of traditional rhinoplasty surgery.
This procedure is easily carried out with a local anaesthetic as an outpatient. The procedure takes roughly 30 minutes to perform and involves little or no discomfort. A nose thread lift does not involve scarring and takes no more than 3 to 4 weeks for healing to occur. The procedure is ideal for people who want to alter the nasal tip position without a surgical rhinoplasty.
Various types of soft tissue lifting procedures using threads have been used in facial rejuvenation for many years for lifting droopy brows, sagging cheeks or ill-defined jawlines. The principal behind a nose lift with threads involved placing specialised barbed suture threads through tiny needlepoint holes. Correct orientation of the threads in a vertical direction helps to lift a droopy nose tip to a higher level. This involves the tiny barbs within the suture, lifting and anchoring the soft tissue.
A nose thread lift is an alternative non-invasive treatment to a non-surgical rhinoplasty, also known as a 'liquid rhinoplasty'. Non-surgical rhinoplasty with nose filler involves using hyaluronic acid-based dermal filler to alter the size and shape of the nose without the need for PDO threads or rhinoplasty surgery. The use of soft tissue filler can help to precisely lift the tip of the nose according to a patient's treatment goals. It should be borne in mind that non-surgical rhinoplasty is considered temporary in nature. The results of treatment last for up to 12 months on average. A nose thread lift produces longer-lasting results to improve a drooping nasal tip or an excessively long nasal bridge. By rotating the tip of the nose upwards, a long nasal bridge can effectively look shorter.
Rhinoplasty surgery is designed to alter the size and shape of the nose and can address both aesthetic and functional concerns in the same procedure. Surgical rhinoplasty is more invasive compared with non-surgical rhinoplasty with fillers and a nose thread lift. In many cases, a rhino-tip surgery, also known as tip plasty or "mini nose job", can improve the tip of the nose by surgically manipulating the cartilage which forms the tip of the nose to produce an aesthetically desirable nasal tip. Your surgeon can advise you on the most appropriate treatment. However, many patients may wish to choose a less invasive alternative for shaping the nasal tip. The nose thread lift is more affordable and involves a much quicker recovery than tip plasty however the results are less predictable. Rhino-tip surgery takes about one hour to perform under a general anaesthetic and involves a quick recovery.
RELATED: What is a non-surgical nose job?
What are the benefits of a nose thread lift?
A nose tip lift with threads is an increasingly requested treatment for people who would like to improve the appearance of the tip of the nose. Reasons to have a nose tip lift include:
The procedure takes no more than 30 minutes to carry out without any special preparation or aftercare required.
Unlike rhinoplasty surgery, the risk of complications is much reduced.
Patients can see an immediate improvement in the tip of the nose.
Patients can return to their normal daily activities straight away.
The procedure is easily carried out with just a local anaesthetic which is much safer compared with general anaesthesia.
RELATED: How to make your nose smaller
Nose Thread Lift vs Tip Plasty - Which is better?
Both nose thread lift and tip plasty have their own advantages and limitations, and which one is better would depend on the individual's specific needs and goals.
A nose thread lift is a less invasive procedure than a tip plasty, and it can be performed in a shorter amount of time with less downtime. It may be a good option for individuals who are looking for a subtle improvement in the appearance of their nose, but who do not want to undergo surgery.
A tip plasty, on the other hand, can provide more dramatic results and can address a wider range of nasal tip concerns. It may be a better option for individuals who have more significant asymmetry, projection, or size issues with their nasal tip.
Ultimately, the choice between a nose thread lift and a tip plasty would depend on the individual's specific concerns and goals, as well as their preference for a non-surgical or surgical approach. It is important to discuss these options with a qualified plastic surgeon who can recommend the best course of treatment based on the individual's needs and expectations.
Here at Centre for Surgery we generally recommend tip plasty, also known as tip rhinoplasty. Tip plasty, as a surgical procedure, can provide more dramatic results and can address a wider range of nasal tip concerns than a nose thread lift. It is a more comprehensive approach to reshaping and refining the nasal tip, and can address issues such as asymmetry, projection, size, and shape. In addition, the results of a tip plasty are typically long-lasting and can have a significant impact on the overall appearance of the nose.
What does a thread lift nose job involve?
The thread lift nose job procedure involves using PDO threads to lift a drooping nose tip. A procedure can also help to shorten an excessively long nose. A nose thread lift is a type of 'profileplasty' procedure, as the effects of the procedure are most noticeable when a person is viewed from the side. It is a non-surgical procedure without the need for incisions or visible scars. Compared to a surgical rhinoplasty, the procedure does not involve breaking bones or applying nose splints for up to 2 weeks after the procedure.
Your doctor may be able to show you a 3-D reconstruction of how your nose could look after the procedure. It is important to note that this is only an approximation, and the actual results may differ from the predicted simulation results. The procedure involves making small needle-sized holes in the nasal tip using a specialised surgical needle. The PDO thread is then carefully inserted and oriented in a vertical direction to help lift the nasal tip before being anchored in place with very fine stitches. A useful analogy involves manipulating a broken bone into the correct position before being placed in a well-moulded plaster. The position of the nasal tip is maintained in its new position using specialised tape during the healing period. On average, the nose requires approximately 3 to 4 weeks to heal before it maintains its new enhanced shape. Our postoperative nurses will show you have to wear the recommended supportive tape to maintain the position of your nose tip lift. If you have any concerns about the tape peeling off, please book an appointment to see us, and we can adjust this for you. Most patients experience very little in the way of bruising and swelling after the nose thread lift procedure. Any mild discomfort is easily controlled with over-the-counter painkillers such as paracetamol. Getting the best results after a nose lift with threads involves following the post-operative care instructions to ensure your healing and recovery are as smooth as possible. This will help ensure the nose tip is maintained in its new lifted position.
What are the potential risks of a nose lift with threads?
Being a non-surgical procedure, the risks of treatment are much less compared with invasive rhinoplasty surgery. Your surgeon will discuss the risks of a nose thread lift at your consultation. The risks of treatment can be minimised by following the preoperative and post-operative care instructions in full. You should also stop smoking before the procedure to improve wound healing. Any medicines containing aspirin should be stopped to reduce the risk of bleeding.
Nose Tip Reshaping at Centre for Surgery
Centre for Surgery is the leading cosmetic surgery clinic in London. It is home to a specialist nose surgery unit with expertise in surgical and non-surgical rhinoplasty procedures, including the nose thread lift using specialised PDO threads and nose tip surgery. All of our nose procedures are carried out by specialist plastic surgeons, so you can be assured of receiving the very highest standards of medical care.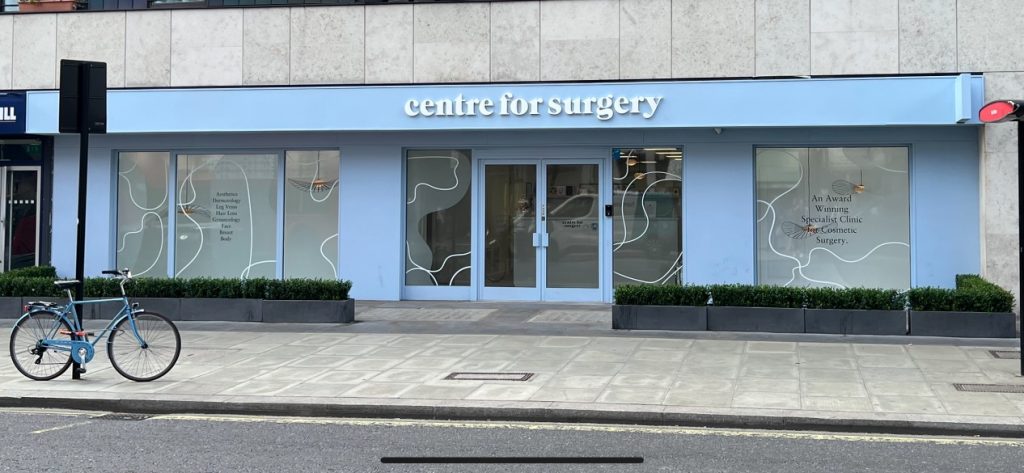 Amazing from start to finish, the communication was the main thing was fully informed and looked after, on the day of my breast augmentation, the staff were fab and made me feel at ease through out the whole process. Thank you so much.
Mohammed Farid
18/11/2021
I've had such a great experience with excellent advice, care and attention and surgical treatment (gynaecomastia) - I can fully endorse the treatment I have received from Centre for Surgery with absolutely no qualms at all. Brilliant in every way - thank you all so much.
Caroline Thorpe
14/11/2021
Very pleased with my whole experience of having a procedure. Was so nervous about getting treatment and i was reassured and felt so comfortable throughout thanks to the amazing nurses. I definitely made the right decision to have breast augmentation at centre for surgery with dr erel.
Melissa Briggs
08/11/2021
So glad I went with centre for surgery, the whole process went very smoothly from the consultations down to the actual day of the procedure. I was so nervous on the day but the whole team put me at ease and I'm happy with my results as I feel a lot more comfortable wearing certain clothes now. My surgeon was Alberto Di Giuseppe who performed a breast Augmentation on me, and I would definitely recommend as he was very clear on what the outcome of the surgery would be and which size would look the best for my frame.
Couldn't be happier with Dr Tillo work,i had my breast surgery one week ago and so happy with the results so far,all the staff are extremely nice and very supportive,i would definitely recommend their services,thank so much
From start to the finish everything was perfect for tummy tuck surgery. All staff is very friendly and the aftercare has been good. The Doctor and the nurse team was fantastic. I'm so happy...result is amazing. Thank you!!!
This was overall a great experience, all the staff at Centre for Surgery were friendly and put me at ease. It is a nerve wracking thing to go through an op but the staff were so nice. Mr Ertan has got a great team around him. On the day of the operation everything went smoothly to plan, there was no delay or holdups, I had another consultation with Mr Ertan who confirmed what was going to be done and that I was still happy to proceed. I was prepped for the procedure, I met with the anaesthetist who again was really nice and put me at ease explaining his role. After the procedure I woke up with the nurse by my side making sure I was OK and checking on me, I was able to stay in the clinic until I was ready to leave and was not rushed at all. I was well looked after from the start to the point when I was discharged. Post operation I was staying at a local hotel it was so close there was no point in even getting a taxi and I was able to walk back where my partner was waiting for me. I was expecting a lot of bruising to both my eyes but there was very little if any by the time the cast came off after 7 days, I am now at the two week post operation point and it is healing well with no outwardly visible bruising or scaring. The next milestone is a checkup at the 6 week point with my surgeon. If you're thinking of having something like this done I would highly recommend getting in touch with Centre for Surgery.
The staff at Centre for Surgery were very kind and accommodating. They answered any questions I had about the procedure and were constantly checking up on me. A special thank you to Christina for all her support throughout.
I would just like to state the quality of care received from the nurses at Centre for Surgery was beyond the highest level. Sophie takes her patient care to another level beyond words. She always puts me at ease. She is there for me even at awkward hours just when I mostly needed reassurance and she is one of the most compassionate nurses I have come across and demonstrates her passion naturally for caring for others. She totally deserves recognition at its finest and thank you for always being there for me. 😍