Aesthetics
Medical Aesthetics Clinic
Centre for Surgery offers the widest and most comprehensive selection of aesthetic treatments at our Baker Street clinic in London. Our aesthetic treatments are great for those who want to enhance their natural beauty through non-invasive and minimally invasive procedures with little to no downtime. With our commitment to achieving natural-looking results at the forefront of our ethos, you can be assured that our fully qualified aesthetic practitioners will advise you on how to achieve the results you are looking for.
Our skin tightening treatments using both laser resurfacing and Morpheus8 achieve impressive outcomes for both facial rejuvenation and body contouring. Morpheus8 is a state-of-the-art fractional microneedling device that we commonly use as part of combination treatments with anti-wrinkle injections and dermal fillers for safe, effective and long-lasting results.
Although surgical liposuction is an effective body contouring treatment, not everyone is keen on having invasive surgical treatment under a general anaesthetic. We offer non-invasive laser fat reduction and laser skin tightening as well as minimally invasive laser lipo carried out under a local anaesthetic. Our FaceTite and BodyTite procedures are powerful radiofrequency-based minimally invasive treatments combined with Morpheus8, which can, in many cases, match the results from facelifts, abdominoplasties, arm lift, or thigh lifts and all without the scars, prolonged recovery or downtime of more traditional procedures.
Our London medical aesthetics clinic is in an ideal location in the heart of central London for patients travelling in from surrounding areas of Notting Hill, Chelsea, Mayfair, Holland Park, Fitzrovia, West End, South Kensington, Regent's Park, Hyde park, Fulham, Battersea, Earl's Court, Primrose Hill, Hampstead, Highgate, Soho, Green Park, Bayswater, King's road, St John's Wood, Knightsbridge, Victoria, Belgravia and Marylebone.
Fotona 4D Pro (Non Surgical Laser Facelift)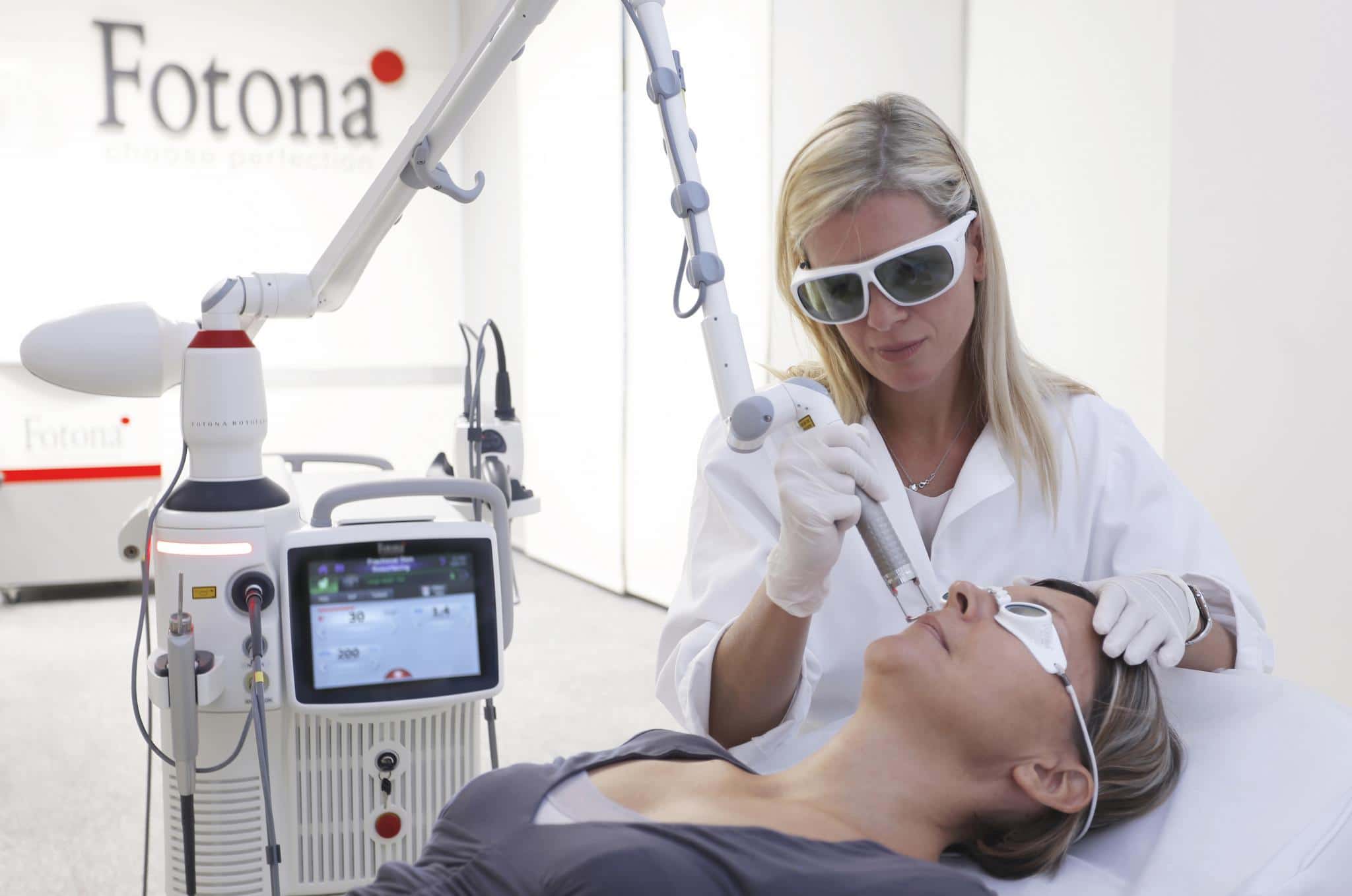 Fotona 4D Pro is a non-invasive facial rejuvenation treatment for the improvement of fine lines, wrinkles, uneven skin tone and loss of volume. The thermal energy from the laser tightens and stimulates collagen, giving the skin a healthier and youthful appearance. Like Morpheus8, this procedure is great for those who are looking for a non-surgical treatment to target their concerns without the needle for needles, anaesthesia or surgery.
Go to treatment
SmoothEye Laser (Non Surgical Eye Lift)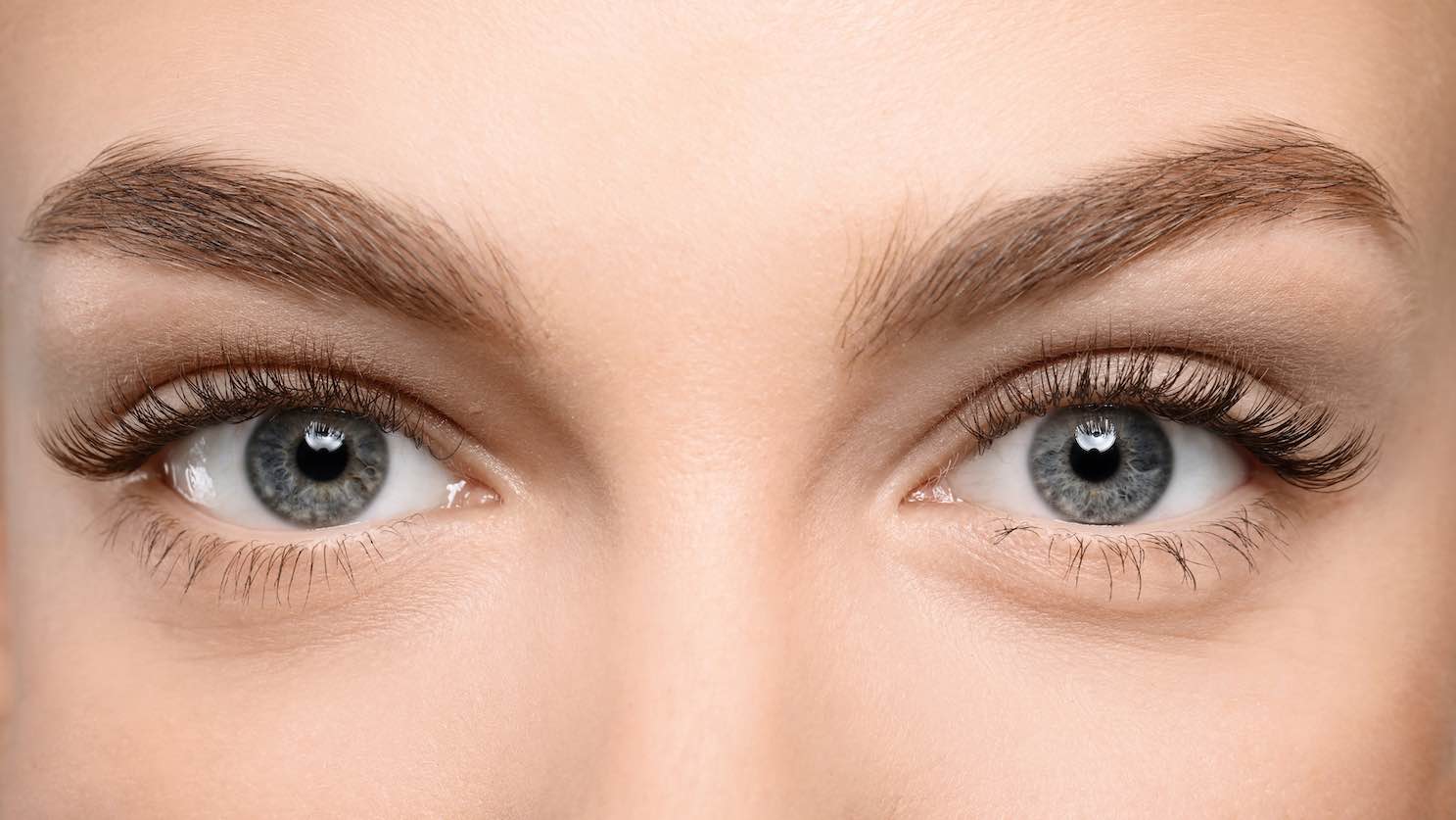 SmoothEye or non-surgical eyelid reduction is a treatment that uses the Fotona laser. SmoothEye treatment uses controlled non-ablative laser energy to increase the production of collagen in the deeper layers of the skin. SmoothEye is a fast, effective and non-invasive treatment that improves the appearance of eyelid wrinkles and skin laxity. Results from this procedure continue to improve over time, leaving the area more rejuvenated and refreshed.
Go to treatment
LipLase (Laser Lip Plumping)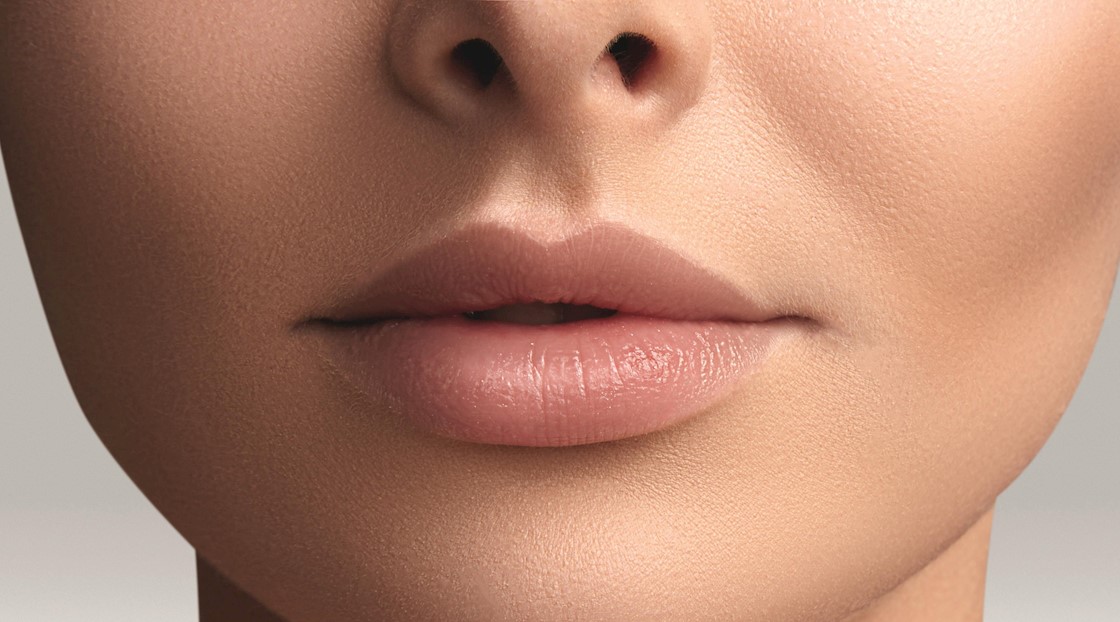 LipLase is a non-invasive procedure using the Fotona laser to enhance the fullness and plumpness of the lips by promoting the development of collagen remodelling. Following a LipLase treatment, your lips will be left looking smoother, plumper and more defined. For patients who are not yet keen on lip fillers with hyaluronic acid, LipLase can be an ideal needle-free treatment for natural enlargement of the upper and lower lips when carried out at regular intervals. LipLase is not a treatment for dark or pigmented lips.
Go to treatment
Laser Fat Reduction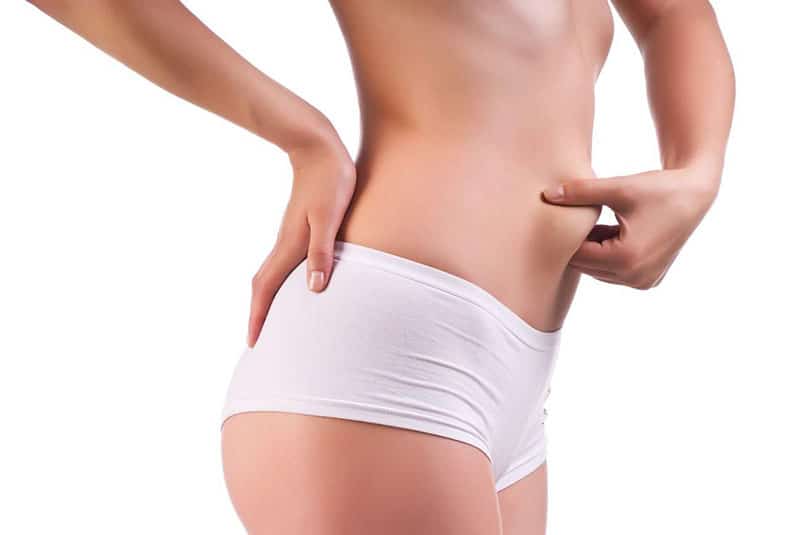 Laser fat reduction also known as TightSculpting is a non-invasive body sculpting procedure for reducing localised pockets of fat using the Nd:YAG Fotona laser. The controlled deeply penetrating thermal energy from the laser creates a bulk heating effect leading to destruction or lipolysis of the superficial fat cells and reduces the thickness of subcutaneous fat without any injections, surgical incisions or downtime. Laser fat reduction is very safe and effective and it can be used on any part of the body.
Go to treatment
Laser Skin Tightening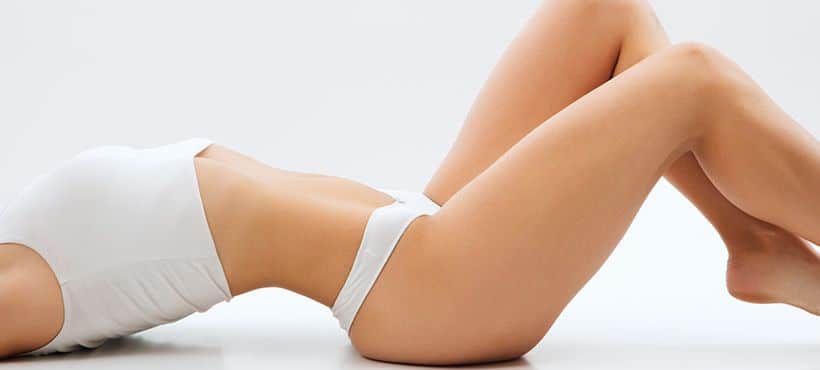 Laser skin tightening using erbium V-SMOOTH technology is a non-invasive treatment that leads to effective collagen remodelling in the dermal layer of the skin to improve skin firmness and elasticity, resulting in fresher, younger and healthier looking skin without the need for more invasive treatments such as surgery. Laser skin tightening can give enhanced skin tightening effects when combined with Morpheus8 RF microneedling.
Go to treatment
Morpheus8 (RF Microneedling)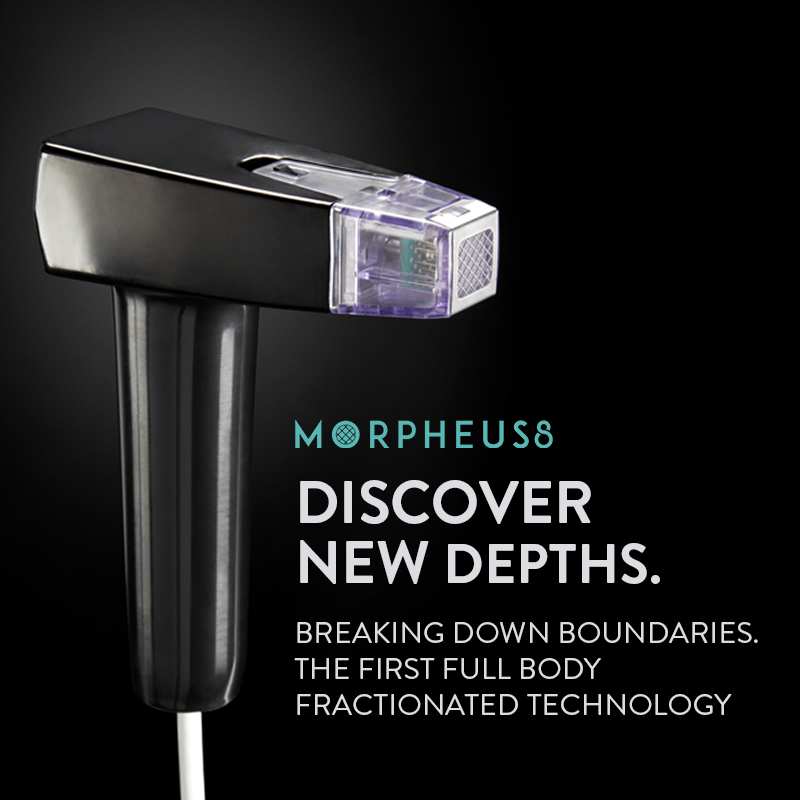 Morpheus8 or fractional radiofrequency microneedling is a minimally invasive procedure that pairs microneedling with radiofrequency energy for both facial rejuvenation and body contouring. Morpheus8 is also used successfully in dermatology for scar revision including acne scar removal and stretch mark removal .The specially insulated micro needles are fully depth adjustable depending on the area of the body being treated for deep collagen remodelling and skin tightening and unlike laser is fully applicable for all skin types.
Go to treatment
Anti Ageing Treatments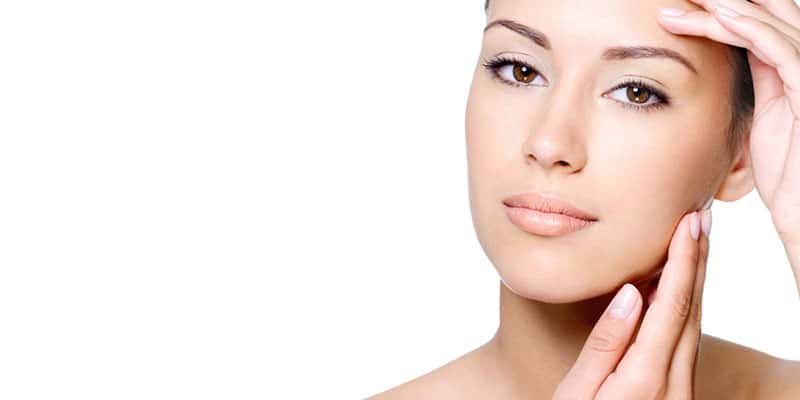 Anti-ageing treatments such as Fotona 4D and Morpheus8 are very popular at Centre for Surgery in London. Our dermatologists specialise in the full range of treatments for many common skin concerns caused by premature ageing including hyperpigmentation and broken capillaries. Combinations of treatments are regularly used in conjunction with prescription grade skincare for optimal outcomes.
Go to treatment
Profhilo
Profhilo is a revolutionary injectable hyaluronic acid moisturising treatment, made with the patented NAHYCO® technology. This results in a unique hyaluronic acid injectable gel, which has a prolonged stimulating activity on the dermal cells. When injected into skin, Profhilo stimulates the skin cell receptors to counteract skin laxity and improve and restore firmness of the skin. Profhilo is an excellent rejuvenation treatment for patients not yet keen to have toxins or fillers. Profhilo can be combined with Fotona4D or Morpheus8 as part of a non-surgical facelift.
Go to treatment
Anti Wrinkle Injections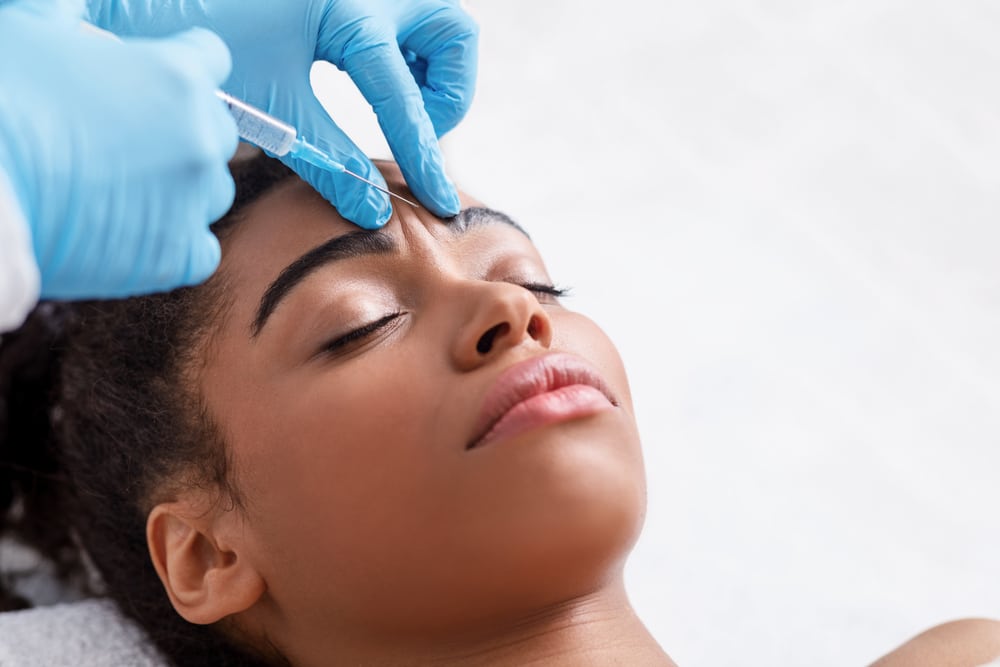 Anti wrinkle injections or wrinkle relaxing injections use Botulinum toxin type A to effectively erase fine lines and wrinkles by temporarily relaxing facial muscles. As well as treating lines that are already there, anti-wrinkle injections can delay new ones forming. It can be injected into a variety of facial areas including the most common areas of the crow's feet, frown lines and forehead lines in the upper part of the face.
Go to treatment
Dermal Fillers London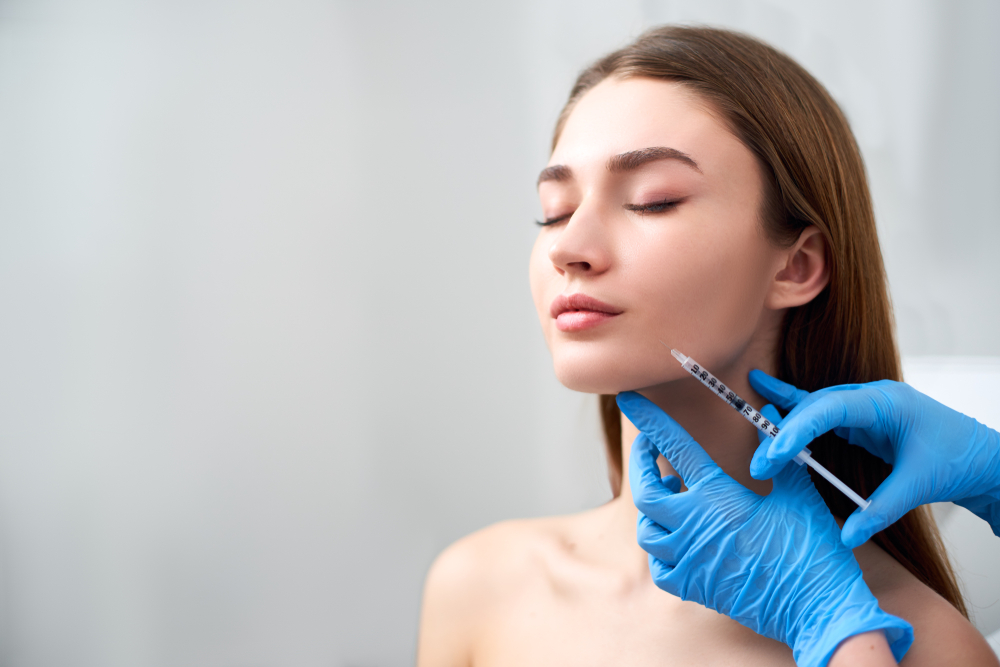 Dermal fillers, which are hyaluronic acid based, help to restore loss of fullness and volume in various areas of the face. Dermal fillers are an excellent alternative to more invasive procedures and benefit from being low risk and minimal or no downtime after the procedure. As the dermal fillers are injected into the face, it enhances features and rejuvenates ageing skin by providing structure and support.
Go to treatment
Double Chin Injections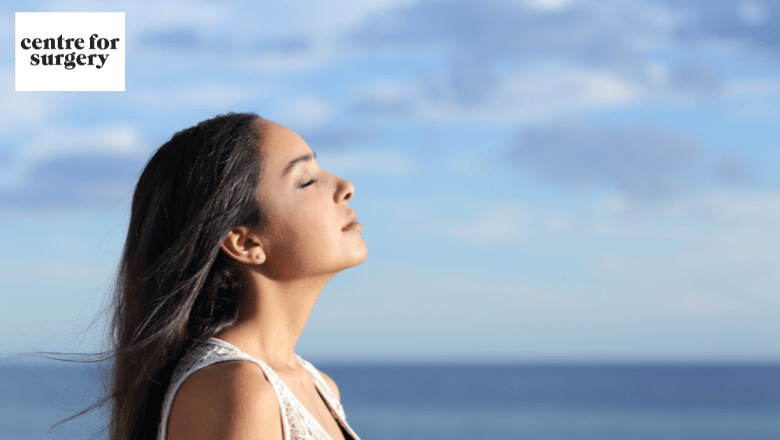 Double chin injections are a non-surgical cosmetic procedure that involves injecting a substance, such as deoxycholic acid, into the fat beneath the chin to break it down and reduce the appearance of a double chin. The procedure is quick and typically performed in a healthcare provider's office. Patients may experience some mild discomfort or side effects, such as swelling or bruising, but these are usually temporary. The results of the treatment may take several weeks to appear, and most patients require multiple treatments to achieve their desired results. As with any cosmetic procedure, it is important to discuss the potential risks and benefits of double chin injections with a qualified healthcare provider before undergoing the treatment.
Go to treatment
Thread Lift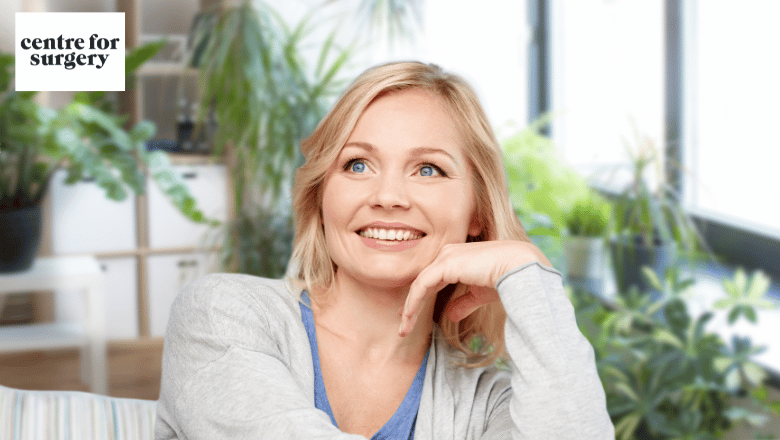 A thread lift is a minimally invasive cosmetic procedure that uses threads to lift and tighten sagging skin. The threads are typically made of materials such as polydioxanone (PDO) or polylactic acid (PLA) and are inserted into the skin using a needle or cannula. The threads are then pulled to lift and tighten the skin, creating a more youthful and refreshed appearance. Over time, the threads stimulate collagen production in the skin, which can help to improve skin texture and elasticity. The procedure typically takes less than an hour and requires minimal downtime. Thread lifts can be performed on various areas of the face and neck, including the cheeks, jowls, and neck. While the results of a thread lift are not as dramatic as those achieved with a surgical facelift, they can provide a subtle and natural-looking lift to sagging skin, improve skin texture and tone, and provide a non-surgical alternative to traditional facelifts.
Go to treatment
Lip Fillers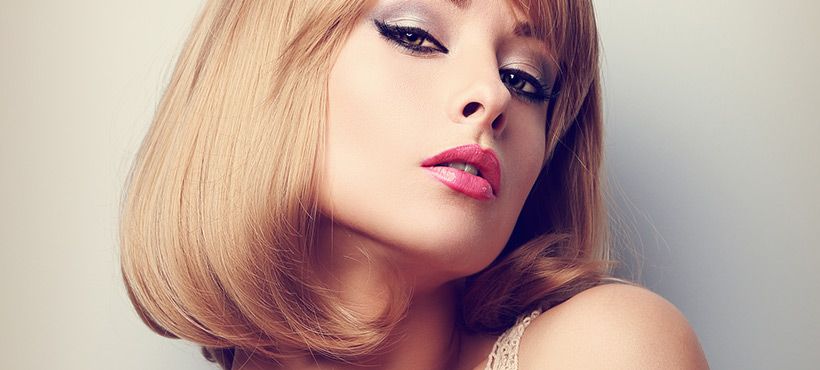 Lip fillers also known as lip augmentation and lip enhancement allow you to delicately enhance your features by using fine needles or cannulas to inject lip filler into the lip area. Lip fillers not only add volume, they can balance uneven lips and create a more pronounced cupid's bow. This is a relatively quick procedure with little to no downtime. Our practitioners use only the best products for expert lip filler treatment in London.
Go to treatment
Lip Flip (Non Surgical Lip Lift)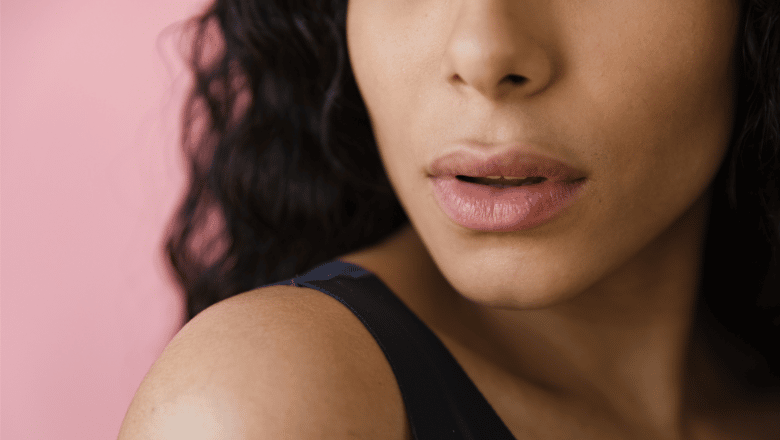 A lip flip is a non-invasive cosmetic treatment involving the injection of a muscle relaxant into the skin around the lips to relax the upper lip muscle. Treatment helps to make the upper lip flip out words which result in more prominent lips. It can also be used to fix a gummy smile simultaneously. Lip flip treatment is an excellent alternative to lip fillers or a surgical lip lift for patients keen to achieve natural-looking results without dermal fillers or invasive surgery.
Go to treatment
Non Surgical Rhinoplasty (Nose Filler)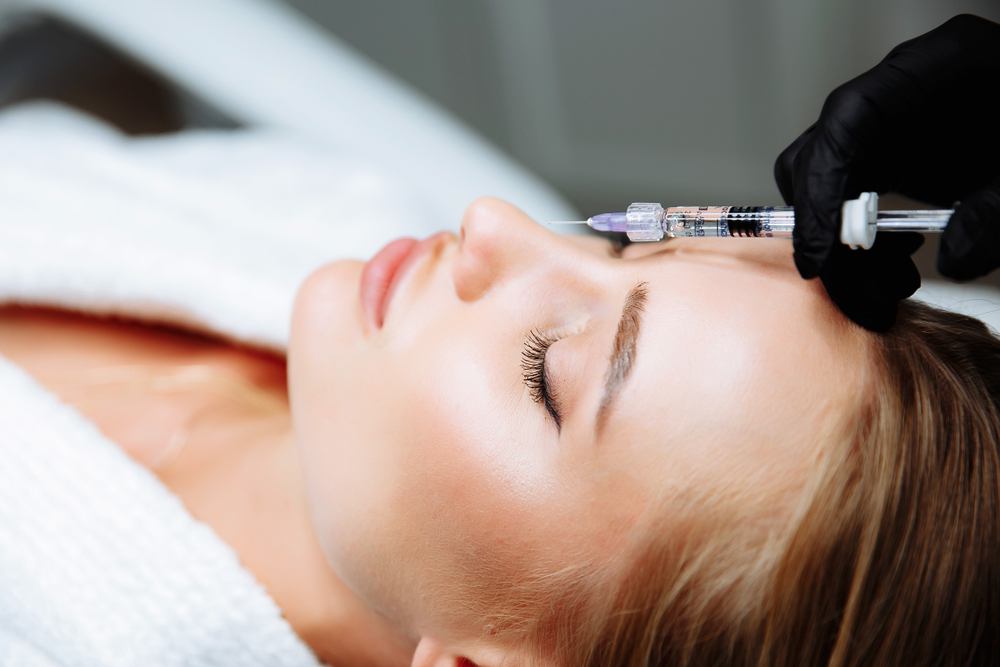 Non-surgical rhinoplasty, also known as a non-surgical nose job or 'liquid nose job' is a minimally invasive procedure for altering the shape of your nose using nose fillers and is a great option for those looking to make small, subtle changes to the appearance of their nose. Non-surgical nose reshaping can improve the appearance of dorsal humps, bridges and nasal asymmetry and can be a good alternative to a surgical rhinoplasty procedure for many patients. Some patients may first have a non-surgical rhinoplasty to see how they could look before having rhinoplasty surgery and if they are happy with the appearance after nose filler.
Go to treatment
Tear Trough Filler (Under Eye Filler)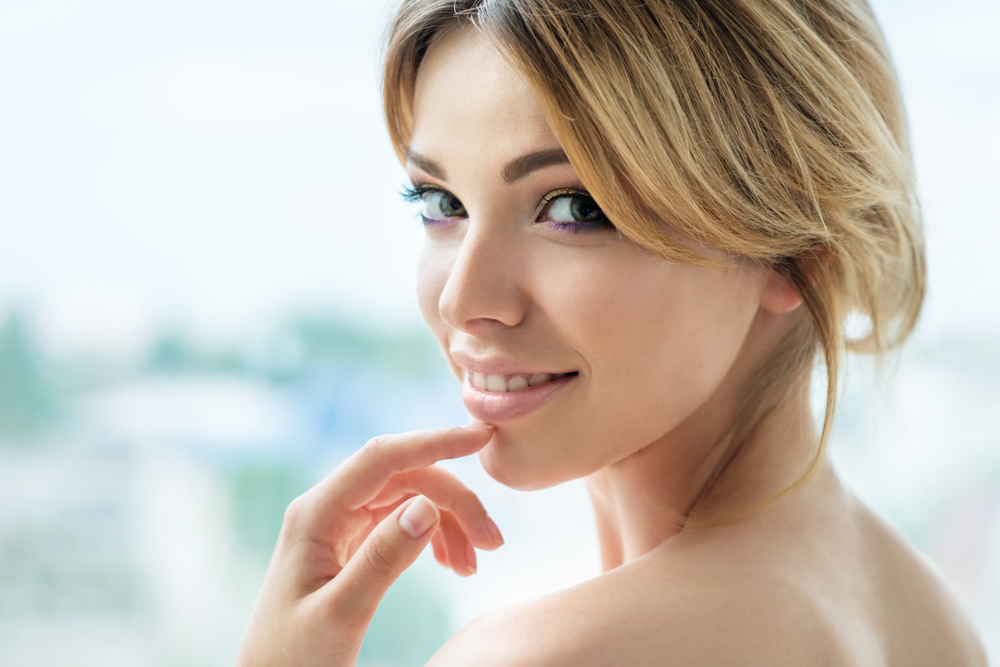 Tear trough filler or under eye filler is a non-invasive method of reducing volume loss and dark circles under the eyes. Tear trough treatment at Centre for Surgery is only performed by advanced injectors who are expert in the treatment of tear trough correction as this can be a difficult area to treat effectively. The need for lower eyelid surgery or blepharoplasty can be reduced or even eliminated with regular tear trough injection treatment.
Go to treatment
Cheek Fillers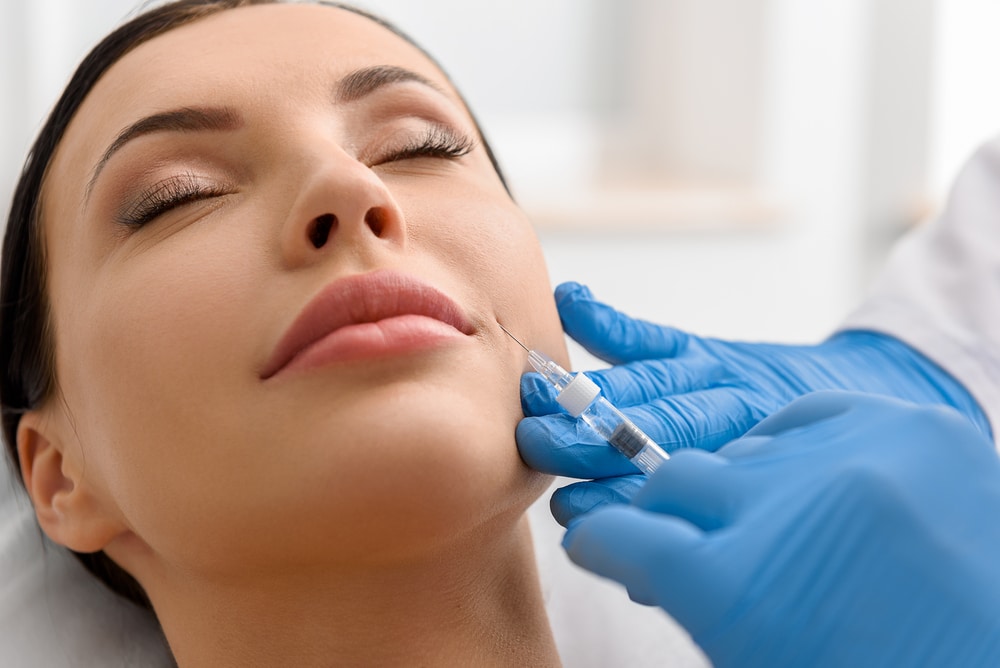 Cheek fillers for cheek augmentation are an increasingly popular type of dermal filler treatment for the correction of age-related volume loss in the cheeks. Cheek filler is often used for the nasolabial folds to soften these age-related lines. Cheek fillers are also excellent for the younger patient who wishes to achieve a more defined cheek contour and the high cheekbones look.
Go to treatment
Chin Fillers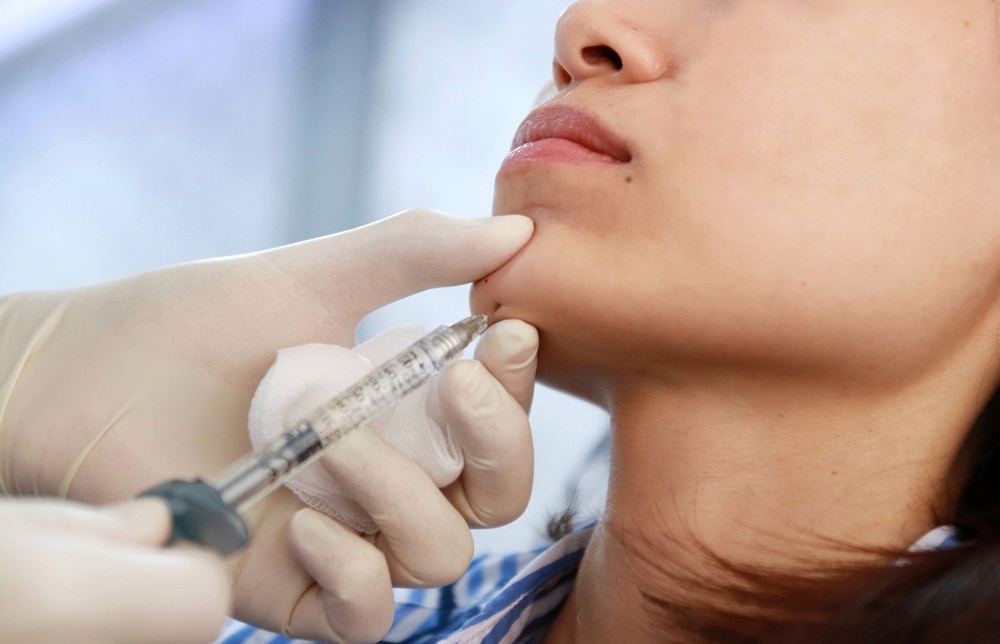 Chin fillers is a form of chin augmentation easily performed in the clinic for a number of chin concerns. Common reasons to undergo chin augmentation include chins that are recessed or under-projected, chins that have developed unsightly dimpling and patients who have a mild double chin and are keen to reduce its appearance. Chin fillers are also ideal for patients who would to see how they could look with chin filler before having chin implant surgery later.
Go to treatment
Jawline Filler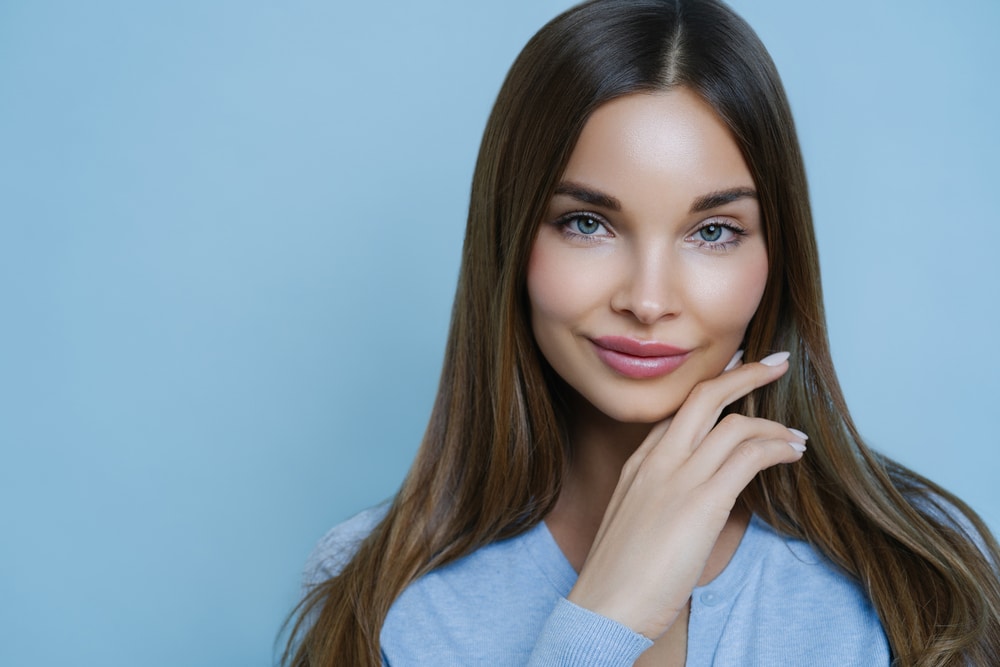 Jawline contouring using dermal fillers aims to sculpt and define the jawline for a more youthful and rejuvenated appearance. Jawline fillers are ideal for patients who have developed mild to moderate jowls and also for patients wanting a more defined jawline. Neuromodulators can also be used to reduce the appearance of a square looking jaw and also for those with TMJ pain as a result of inflammation.
Go to treatment
Non Surgical Facelift (Liquid Facelift)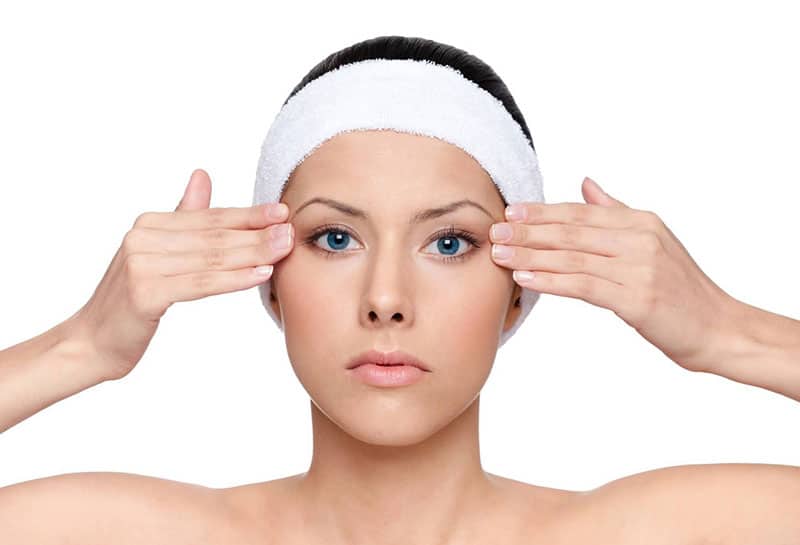 Non-surgical facelift treatment at Centre for Surgery comprises a number of complementary treatments include facial injectables, chemical peels, laser resurfacing, Fotona 4D and radiofrequency skin tightening to smoothen, tighten, add volume and resurface aged skin to combat the signs of ageing. Morpheus8 skin tightening is commonly combined with dermal fillers for a highly effective non-surgical facelift.
Go to treatment
Sculptra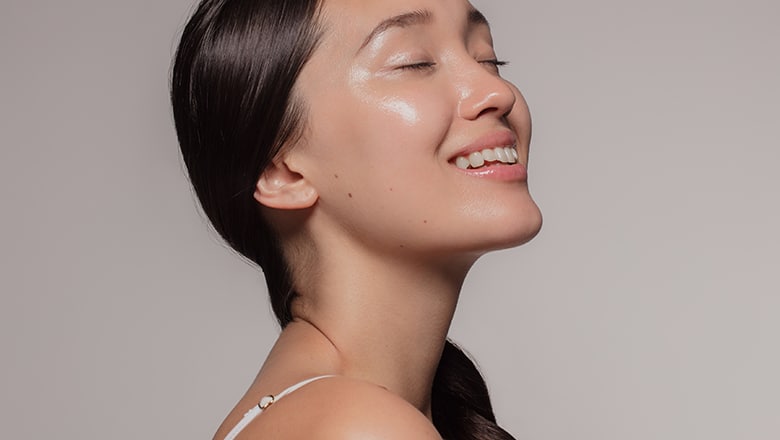 Sculptra is a type of facial injectable treatment designed to kickstart the body's production of collagen and elastin resulting in enhancement of volume in areas of the face affected by ageing. Results can last for up to 2 years compared with dermal fillers. Sculptra can also be used as part of a non-surgical buttock lift for patients who may not be suitable for a surgical Brazilian butt lift.
Go to treatment
Dermaplaning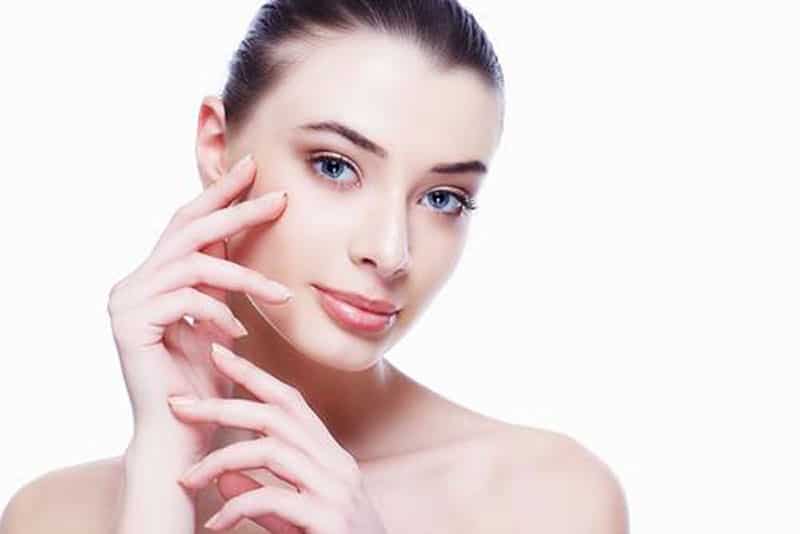 Dermaplaning is a non-invasive in-clinic facial treatment for the removal of superficial dead skin cells and vellus hair also known as 'peach fuzz'. Like microdermabrasion, the treatment achieves a deep exfoliation but unlike microdermabrasion can be used on patients with facial redness. The treatment also enhances the effectiveness of medical-grade skin products due to deeper penetration and is commonly combined with superficial chemical peels for enhanced effects.
Go to treatment
Microdermabrasion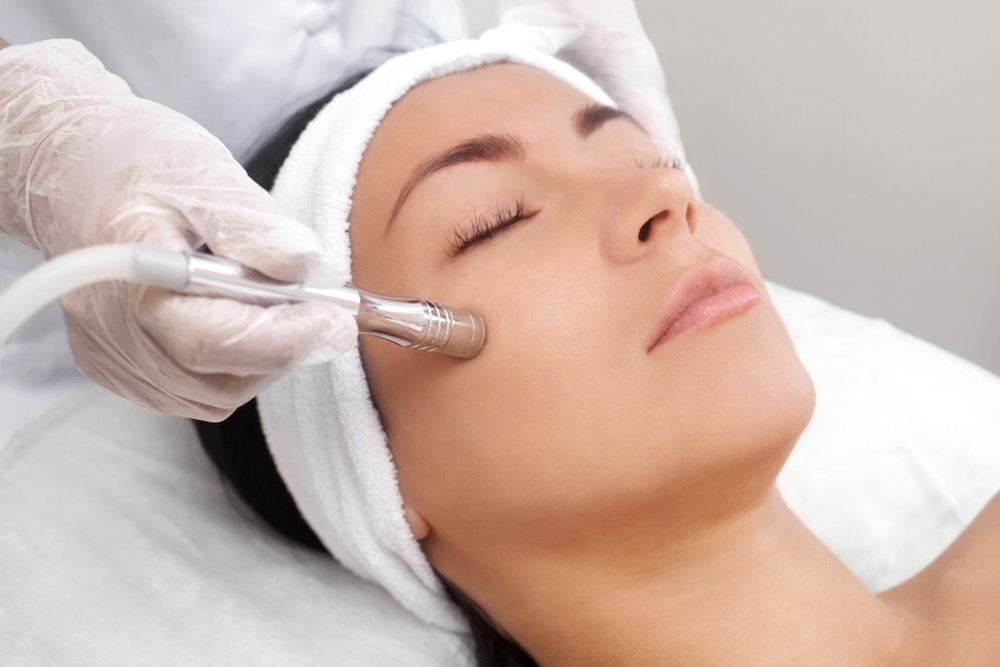 Microdermabrasion is a highly effective deep exfoliation skin treatment designed to remove dead skin cells on patients of all skin types. The result is youthful, healthy and vibrant skin and can used even on patients with sensitive skin. Microdermabrasion is also used successfully for treatment of a number of common skin conditions including skin hyperpigmentation and acne scarring.
Go to treatment
Microneedling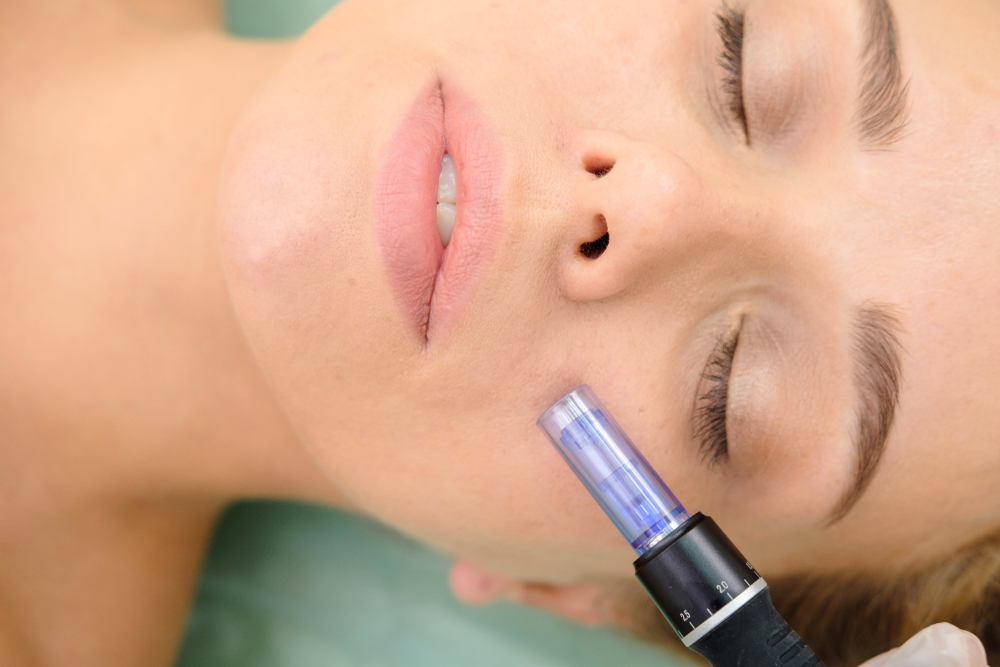 Microneedling or collagen induction therapy is a popular and minimally invasive treatment for facial skin rejuvenation without the risks or downtime of chemical peels or laser resurfacing. Over 3-5 treatments, microneedling using the SkinPen device leads to the production of new collagen and elastin for healthier, more youthful and vibrant looking skin. Morpheus8 is a type of RF microneedling which gives even more impressive facial rejuvenation results.
Go to treatment
Chemical Peels London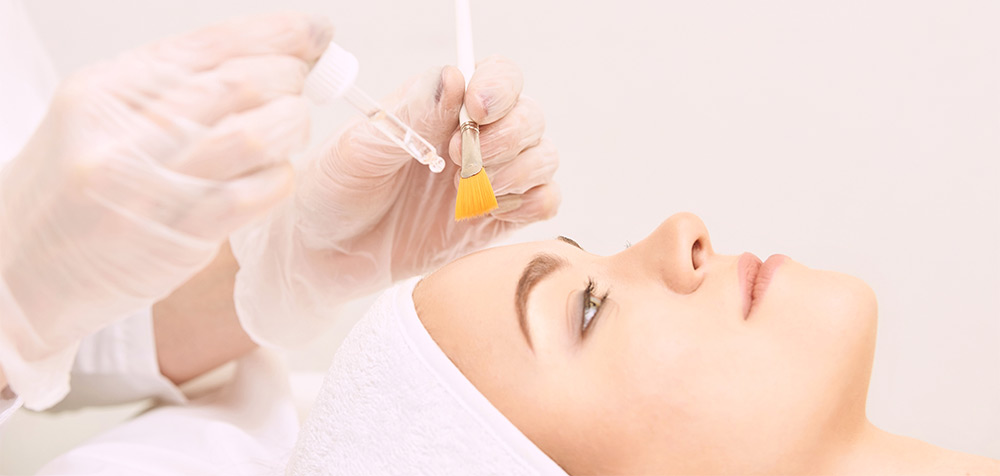 Chemical peels are a type of skin resurfacing treatment ideal for the treatment of a wide variety of skin concerns including fine lines and wrinkles, textural concerns and even acne scarring. They come in different strengths and your doctor will be advise on the most appropriate peel for your skin based on your expectations on what the treatment can achieve.
Go to treatment
IPL Treatment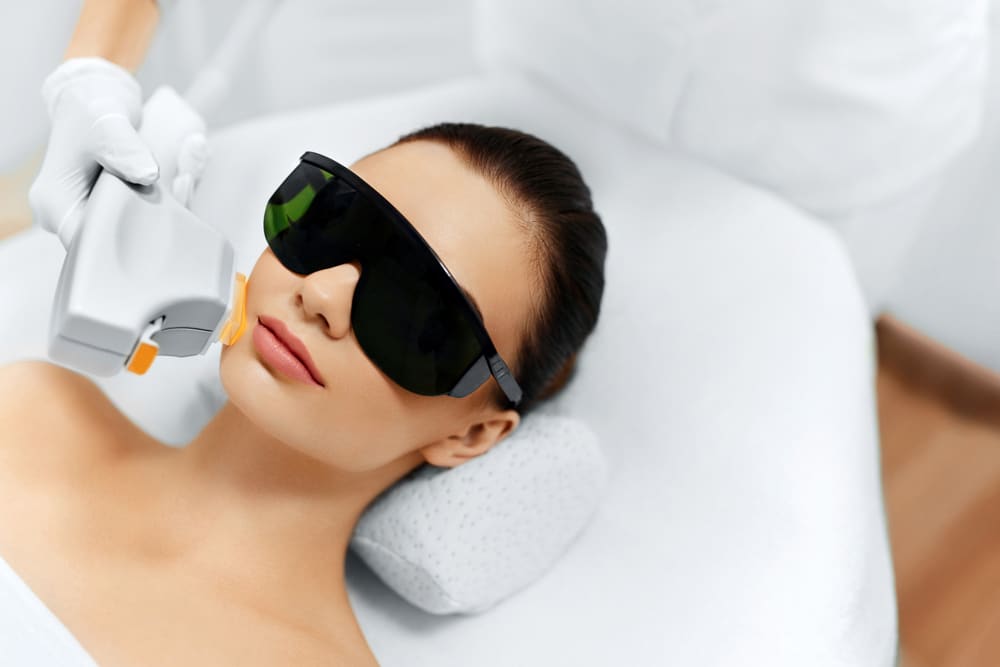 IPL treatment is a highly effective light-based treatment for the improvement of skin tone and texture and for the treatment of a wide variety of skin conditions. IPL or intense pulsed light clears skin lesions with the delivery of high intensity broadband light and works great for patients with a mixed pattern of hyperpigmentation and facial redness often from chronic sun exposure.
Go to treatment
Laser Skin Resurfacing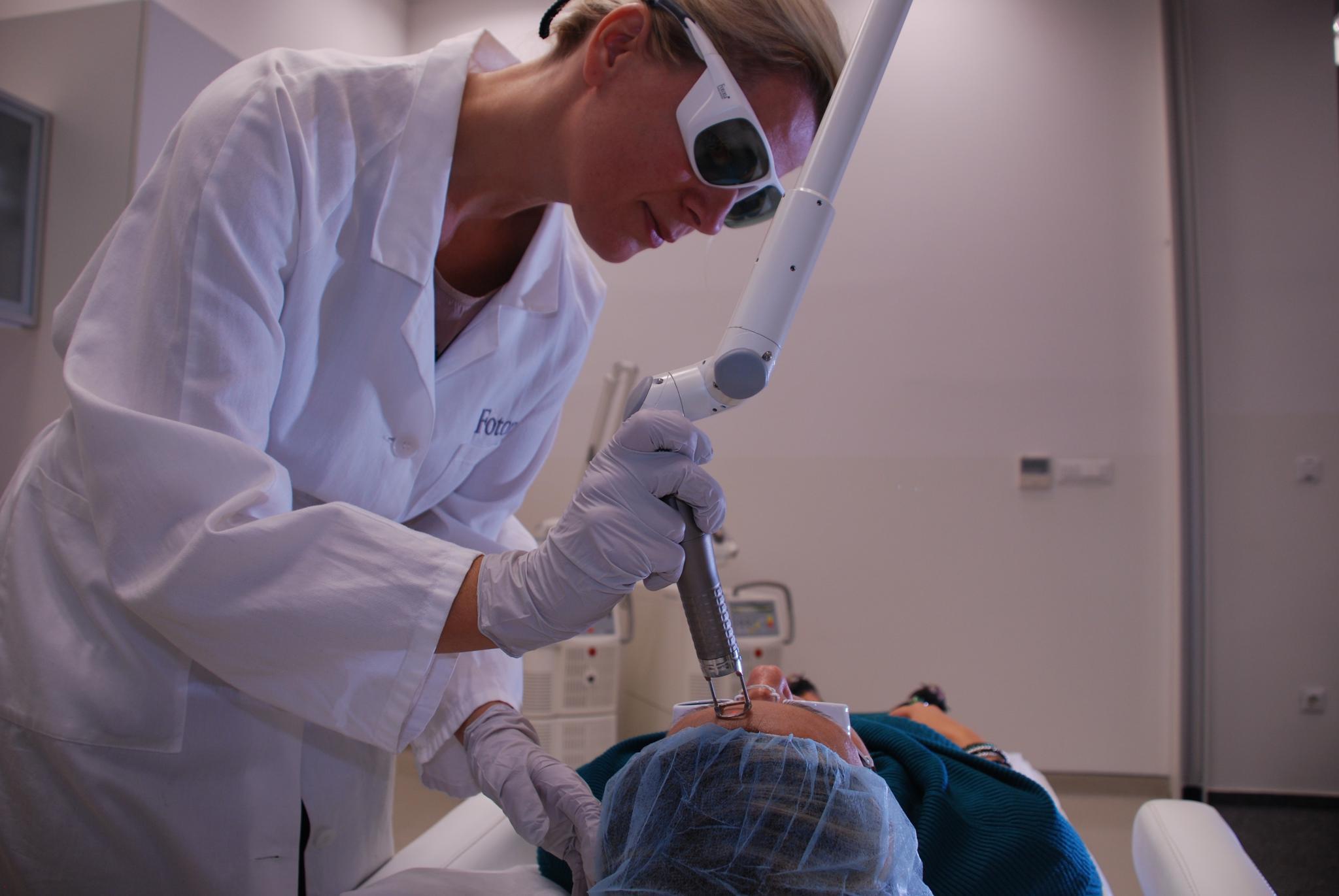 Laser skin resurfacing is a powerful method for non-surgical facial rejuvenation, acne scar removal and treatment of hyperpigmentation without the use of abrasive chemical peels or the incisions and scars of surgery. Erbium laser treatment targets fine lines and wrinkles in the periocular and perioral region and is an excellent complement to facial rejuvenation procedures such as a facelift especially when combined with Morpheus8 RF microneedling. Skin tone and texture and areas of hyperpigmentation or dyschromia are effectively treated with laser resurfacing.
Go to treatment
Erbium Laser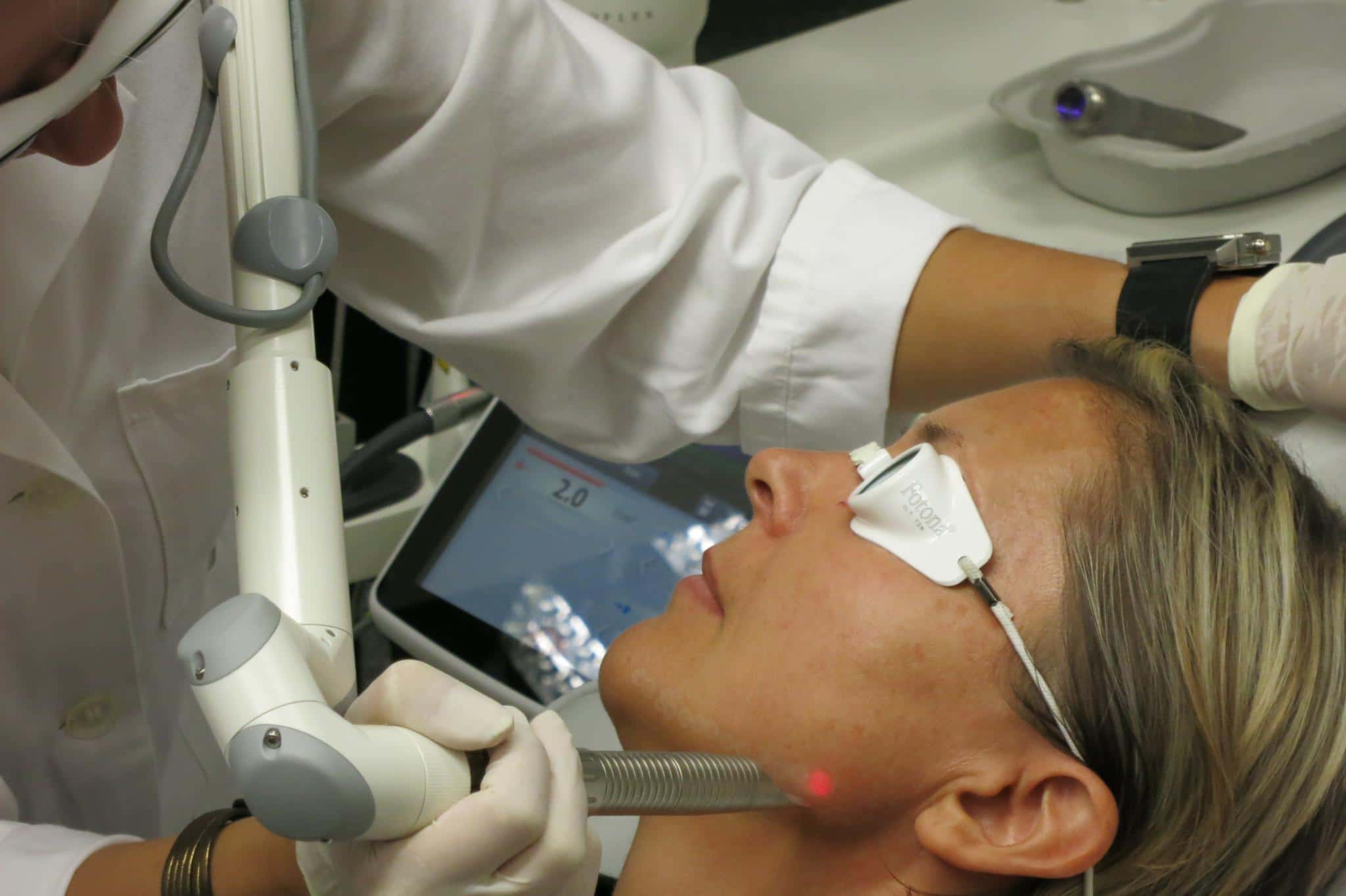 Erbium laser is ideal for many different treatments including laser skin resurfacing, laser skin tightening, removal of superficial skin lesions and laser snoring treatment. Erbium laser carries less downtime and less risk of scarring compared with traditional CO2 laser. Fotona erbium laser is commonly combined with Morpheus8 RF microneedling when deeper skin tightening is required.
Go to treatment