Microneedling in London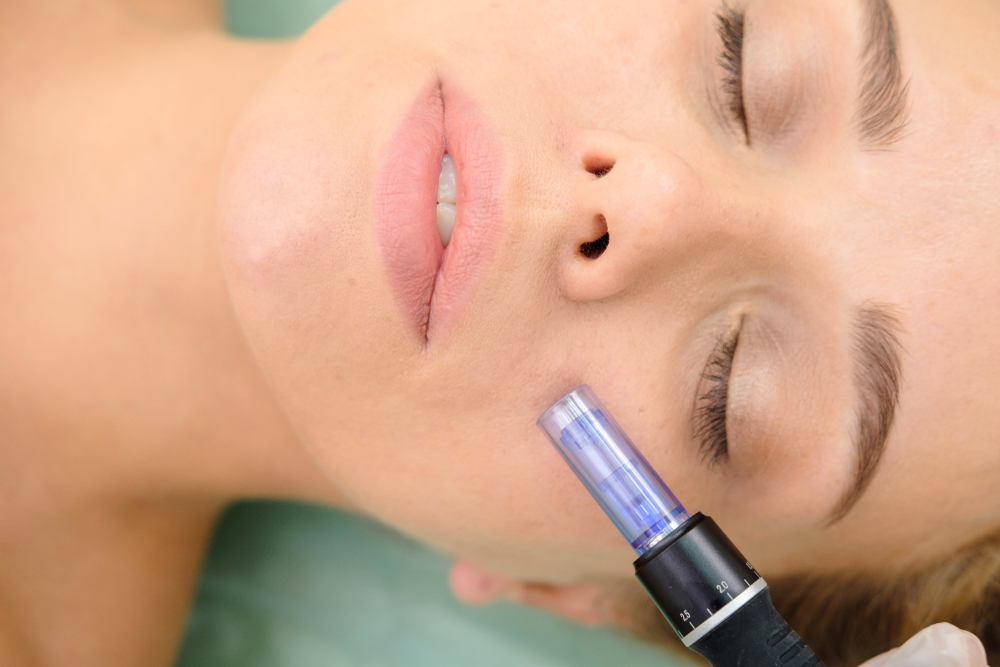 With the passage of time, the production of collagen and elastic by the body begins to gradually reduce and this result in a reduction of skin elasticity. The skin begins to sag and form lines and wrinkles and this can contribute to someone looking much older in appearance. Alongside the natural ageing process are the factors which are known to contribute to skin ageing including outdoor harsh environments, tobacco smoking, stress, chronic medical conditions, changes in weight, chronic sun exposure and genetics. The use of chemical peel and ablative laser skin resurfacing treatments have traditionally been used to improve both skin texture and tone with significant skin rejuvenation effects. However, there can be a prolonged downtime with significant side effects, including post-inflammatory hyperpigmentation or PIH due to their effect on the epidermis and should always be used with caution in darker-skinned individuals. At Centre for Surgery, our practitioners are experts in microneedling, a highly effective treatment with minimal downtime for restoring youthful and rejuvenated skin without the risks of chemical peels or laser resurfacing.
Microneedling is also known as percutaneous collagen induction therapy and is a powerful technique for improving the skin through stimulation of the skin's healing process. Microneedling using the revolutionary SkinPen works through the creation of multiple tiny skin channels using microscopic needles. The creation of these micro-channels stimulates the synthesis of key growth factors, including both collagen and elastin leading to an improvement in the appearance of the skin. Microneedling is a minimally invasive skin rejuvenation treatment which uses a specially designed motorised SkinPen for the creation of precise microchannels in the superficial layer of the skin. The response to the formation of the microchannels is a healing process which involves the production of collagen and elastin in the treated areas. Over the course of 3-4 months, the skin repair processes lead to an increase in the thickness of the dermis, which is the layer that contains the fibroblast cells responsible for producing collagen and elastin. The overall thicker skin leads to an increase in skin firmness with an improved tone and texture. Patients can look many years younger without the need for more invasive chemical peels, laser treatments or facial plastic surgery. For patients looking for a more powerful anti-ageing solution, Centre for Surgery also offer Morpheus8 microneedling as a non-invasive alternative to surgical procedures.
Expected Results from Microneedling
Improvement in fine lines and wrinkles
Improvement in acne scarring
Reduction in the size of skin pores
Treatment of surgical scars
Improvement in skin tone and texture
Improvement in the appearance of stretch marks
Reduction in hyperpigmentation and chronic sun damage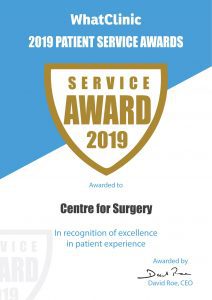 RealSelf Top Doctors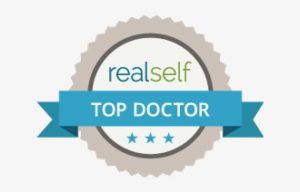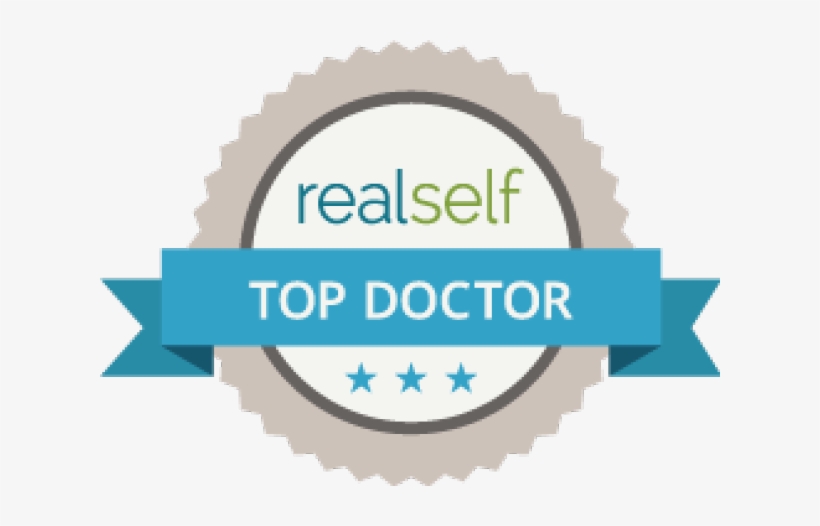 RealSelf's top doctor status is awarded to less than 10% of the RealSelf doctor community. This status is earned by achieving consistently high patient satisfaction (from RealSelf reviews), getting excellent feedback on expert answers to patient questions, and investing significant time in Q&A and other doctor activities. RealSelf's top doctors are rated among the best surgeons in the United Kingdom
Ideal candidates for microneedling
Microneedling is a very popular no downtime treatment as it has an excellent safety profile and is safe for most healthy adults who are keen to improve the tone, texture and appearance of their skin. Ideal candidates should be aware that a series of treatments will be required to produce the desired rejuvenation effect and should have realistic expectations of what the treatment can achieve.
Ideal patients for Microneedling:
Patients who have developed hyperpigmentation as a result of chronic sun damage
Patients with mild to moderate acne scarring
Patients who have prominent surgical scars or stretch marks
Patients with mild to moderate skin laxity
Patients who are keen to improve the tone and texture of their skin but are unable to have laser resurfacing or deeper chemical peels due to a higher risk of postinflammatory hyperpigmentation or PIH
Microneedling techniques
Microneedling has undergone many refinements since its introduction in the mid-1990s. Practitioners at Centre for Surgery are experts in the SkinPen microneedling system which is the most advanced system available today. Traditional outdated and obsolete techniques such as Dermaroller, Dermastamp and Dermapen are not used at Centre for Surgery but are still commonly used elsewhere.
Microneedling step by step:
Your practitioner will ask you to arrive 45 minutes before your scheduled treatment time to allow for the application of local anaesthetic numbing cream. Where your practitioner will perform a combination treatment with the application of growth factor serum then a small amount of blood will be withdrawn from a vein from your arm prior to processing in a centrifuge. Your face will then cleansed and degreased with an antiseptic solution. The SkinPen device will then be deployed. The device reciprocates at high speed to facilitate a smooth and gentle gliding movement over the skin surface where the microneedles will penetrate the skin many times. Areas such as deeper acne scars may require more intensive microneedling treatment. Following the microneedling treatment, the growth factor serum will be applied topically, followed by a final application of microneedling to drive the serum deep into the skin. You will be advised not to wash your face until the next morning. Your practitioner will recommend a specific skin care regime containing a number of products to facilitate optimal healing following the microneedling procedure to be applied for one week after the procedure.
It is recommended to have 3-6 microneedling treatments as a treatment course for best results, although your practitioner will determine the exact number of treatments after a thorough clinical assessment. Patients with more advanced degrees of acne scarring, hyperpigmentation or deep wrinkles will require more microneedling treatments for optimal results. It is recommended to have a 4-week gap between treatments to allow for the skin to heal fully.
Preparation for microneedling
Patients with active acne are not suitable for microneedling. You will need to have the active acne treated first.
Some patients may need to take antiviral medication to prevent an outbreak of cold sores. The medication should be taken as directed by your dermatologist.
You should ensure your skin is clean and free of makeup or other skin products, including perfumes and moisturisers.
You should avoid skin exfoliants or medicines for acne, as these medicines increase cell turnover.
A topical local anaesthetic cream will be applied pre-treatment. Please let your practitioner know if you have any allergies to medicines.
If you are pregnant or breastfeeding, you must reschedule your procedure until after your pregnancy and breastfeeding.
You should avoid exposure to the sun and avoid tanning beds and any topically applied tanning products. Your procedure may be cancelled if you have sunburn.
You should not have chemical peels, microdermabrasion or waxing procedure on the face for two weeks beforehand.
Please do not shave the area on the day of the procedure.
Bring a hat and/or scarf after the microneedling treatment.
Recovery after microneedling
It is common for the skin to appear diffusely red and have features similar to a sunburn. The facial redness will significantly settle down within a couple of days. It is common to experience bruising, swelling, itching, soreness, burning, skin sensitivity, skin flaking and a degree of skin tightness. It usually takes up to 7 days for the skin to heal, although this may take longer depending on the intensity of the treatment and the patient's skin type.
Day 1
Your skin may feel warm, dry and swollen and it it is common for the skin to look red and be sensitive to touch. You may also notice a stinging sensation but this rapidly settles down.
It is recommended to keep well hydrated and avoid all forms of make-up. You should only use the products which have been recommended for you to use. The recommended moisturiser should be applied regularly throughout the day.
Avoid skin products which contain glycolic acid or other exfoliants as these can contribute to the skin feeling very dry after the procedure and may delay healing.
Use paracetamol regularly but avoid ibuprofen as these medicines may decrease the inflammation induced from microneedling, which is what is actually wanted in order to rejuvenate the skin.
Stay out of the sun and apply SPF 30 sunscreen regularly throughout the day if you are outdoors.
If your practitioner applied growth factors serum during the treatment, you should not wash your face until the next morning.
Day 2
The skin often feels dry and appears red. Continue to use your recommended skin cleanser and moisturiser.
Use the skin care products as directed and avoid using any of your own products.
Day 3
Expect the skin redness to settle down with a more pink appearance. Less swelling overall.
It is permissible to wear mineral make-up and continue using the post-procedure skin care products.
At this stage, the skin may begin to flake or peel. It is important to avoid any picking of the skin.
Day 4 – 6
Swelling should be less, and bruising if any, should be minimal. There may be some mild skin flaking.
You can now use your own skin care products, including an appropriate skin cleanser and moisturiser. It is important to continue the regular application of sunscreen, and exercise may be restarted.
Day 7
You should begin to look more rejuvenated and continue using skin care products including products that contain Vitamin A.
You must avoid any prolonged sun exposure.
Some areas may appear darker that flake away after one week.
Day 8 – 28
It is important to continue direct exposure to sunlight and use a minimum SPF 30 sunscreen when out and about and make sunscreen is regularly applied every couple of hours.
Microneedling treatment should be performed four weeks apart as a series of 3-5 treatments for optimal results. Maintenance treatments can then be performed once a year.
Most patients can expect to see the early results from microneedling as early as three days following the treatment. After 2 weeks, the production of new collagen and elastin is increased and this results in skin that is firmer and smoother. Over the course of the next few months, the skin will continue to improve in quality, with new healthy skin cells replacing older and weaker skin cells leading to further improvements in the appearance of the skin.
Risks and potential complications of microneedling
Microneedling treatment can result in impressive results for many patients looking to improve their skin's appearance with a safe and effective treatment that does not involve the invasiveness of a surgical procedure. Microneedling using the SkinPen is a gentler treatment on the skin compared with chemical peels and laser resurfacing and is known to be very safe for patients of all ages and skin types. The ideal patients for microneedling should be in good physical and mental health and clearly understand how the microneedling procedure can benefit them. Prospective patients should have realistic expectations of what the procedure can achieve and the potential limitations of the procedure. Patients with an acute skin condition such as active acne or have an infection of the skin are not ideal candidates for microneedling and will need to have these conditions treated first. It is important to understand that one session of microneedling does not produce results as dramatic as one session of laser resurfacing using aggressive parameters or a deeper chemical peel but it is possible to achieve impressive results with several treatment sessions (3-5 on average) with a much lower risk profile and side effects.
Patients who are undergoing active cancer treatment such as radiotherapy or have an active bacterial or viral infection should have their microneedling treatment postponed until after their medical treatment has been completed. Patients with a history of delayed wound healing due to immunosuppression or who are using Roaccutane for severe acne within the last six months should also have their treatment delayed until their medical condition has been fully optimised. You should let your practitioner know of any medical condition you may have so that your appropriateness for the procedure can be determined more accurately. At Centre for Surgery, our practitioners take care to make sure that each treatment is carefully chosen based on both medical fitness and realistic expectations.
Before and after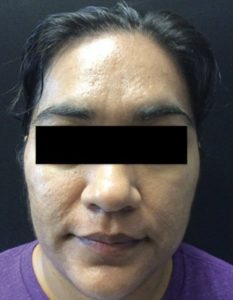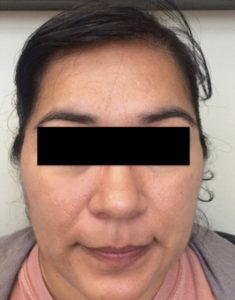 What is fractional radiofrequency microneedling?
RF microneedling or Morpheus8 is a highly effective anti-ageing treatment, leaving you with smooth, clearer, rejuvenated skin. If you have deep wrinkles, loose, sagging skin, acne scars or stretch marks which you are looking to improve the appearance of, then RF Microneedling might be the answer. As we naturally age, our skin begins to lose volume and elasticity. This results in the skin appearing looser and appearance fine lines and wrinkles becoming more apparent. There are many options for facial rejuvenation, such as dermal fillers or anti-wrinkle injections. However, many people wish to have options which do not involve injecting substances into the skin. The solution to this is RF Microneedling. Using the BodyTite platform, RF Microneedling involves using the combination of small needles and pulse RF energy. This is an effective way to treat fine lines and wrinkles, acne scars, pigmentation issues and to increase the volume in the face. Morpheus8 is commonly combined with FaceTite, AccuTite, BodyTite or CelluTite.
You will be a suitable candidate for this procedure if you are wishing to rejuvenate the face without using injectables or undergoing a surgical procedure such as a facelift. You will need to have realistic expectations about what the procedure can achieve. You may not be a suitable candidate for this procedure if you have a darker complexion. Our surgeons will be able to recommend more suitable procedures for those with a darker complexion. Prior to undergoing the RF Microneedling procedure, you will be required to attend a consultation with one of our surgeons in London. They will be able to assess your skin and discuss your wants and needs. They will be able to determine whether this is the best procedure, whether you should combine other procedures or undergo a different procedure instead.
Before the procedure starts, a topical anaesthetic will be applied to your skin, which will help to numb the treatment area. If necessary, local anaesthetic injections can also be given. The procedure involves using a handheld device which contains 60 tiny needles. This is pressed against the skin while RF energy is also applied. This will stimulate both collagen and elastin production. This will result in the approved appearance of your skin. You may wish to combine RF Microneedling with other facial rejuvenation procedures. For best results, we recommend combining it with topical therapy. The procedure involves taking a sample of your own blood, treating it, and injecting it back into the face. This increases the production of collagen. You can also combine this procedure with FaceTite, which uses RF energy to tighten the skin.
Following the procedure, it is normal for your skin to appear red and somewhat swollen. Over the first few days, you may notice scabs forming and the skin may peel. You may wish to take a few days off work. During this period you will be unable to wear any makeup, including concealer. Do not use any soaps or products with anti-ageing materials for the first two weeks. Make sure to keep the skin as moisturised as possible. You may need to have up to three treatments to achieve the best results. Repeat sessions can happen at three to five-week intervals. You will notice continual improvements to your skin over the next six months. You may wish to repeat the treatment after one or two years.
Microneedling at Centre for Surgery in London
Before having a microneedling treatment at Centre for Surgery in London, you will be seen and assessed by a highly skilled dermatologist or aesthetic practitioner who have specialist expertise in microneedling. Your practitioner will take a medical history including any medicines you may be taking and perform a physical examination including an analysis of the facial skin to determine correct treatment. The microneedling procedure will be explained in detail including the benefits and potential risks. Your practitioner may recommend a bespoke selection of medical grade skin care products to use in combination with the microneedling procedure. Other in-clinic treatments such as IPL or laser treatments may be advised to improve the results even further. Our practitioners are renowned for their expertise in performing combination treatments which may involve microneedling combined with anti wrinkle injections, dermal fillers or Morpheus8.
How to find us
Centre for Surgery is located at 106 Crawford Street in Marylebone. Crawford Street is just off Baker Street. We are easily accessible by all major bus routes that pass through Baker Street as well as Baker Street underground station.
From the tube station, we are just a 5 minute walk southwards down Baker Street followed by a right turn onto Crawford Street. The clinic is about 200 yards on the left.
There is ample local pay & display parking in the surrounding area and an NCP car park is located further west along Crawford Street. Our local residential parking zone is the City of Westminster.
Address: 106 Crawford Street, Marylebone, London, W1H 2HY
[wpseo_map id="237″ width="800″ height="350″ zoom="15″ map_style="roadmap" scrollable="1″ draggable="1″ show_route="0″ show_state="1″ show_country="1″ show_url="1″ show_email="1″ default_show_infowindow="0″]