AccuTite in London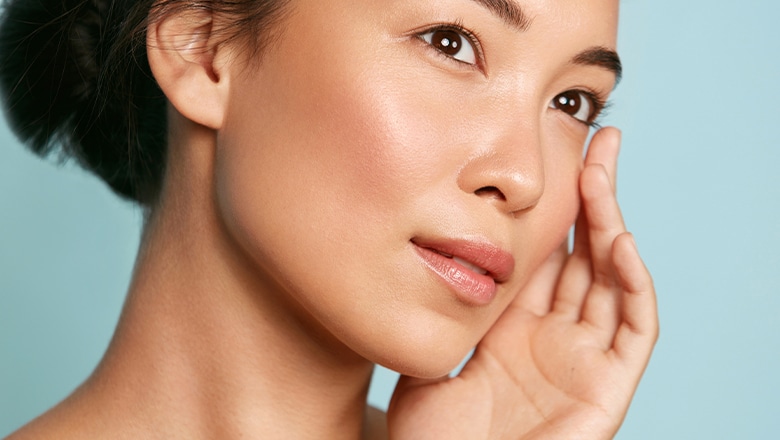 AccuTite combined with Morpheus8 is the latest generation radiofrequency tightening device. AccuTite is very versatile by virtue of its tiny size. AccuTite can be used on both the face and body to achieve skin tightening effects that are traditionally only achievable with more traditional surgical techniques. The radiofrequency skin tightening treatment perfectly complements anti wrinkle injections or dermal fillers. Accutite is the smallest member of the 'BodyTite' family – other RF treatments include the bigger brother FaceTite, BodyTite and CelluTite.
Compared with other RF and ultrasound treatments such as Ultherapy, AccuTite penetrates more deeply for more impressive skin tightening with ongoing collagen and elastin production over 3-6 months. Most patients will see some initial skin tightening straight after the procedure which continues to improve over time. Results from the treatment can last up to 5 years which when used on the face is fairly comparable with the duration of results from a mini-facelift.
AccuTite is ideal for the targeted treatment of smaller areas of the face like brows, upper & lower lids, nasolabial folds, lower face and neck with the aim of giving surgical face lift type results without the cost, downtime or risks. When used on the face and neck, accutite may be combined with microlipo to finely contour the jawline and neck region. AccuTite is ideal for treatment of the submental region and is commonly combined with submental liposuction for maximum treatment effects.
AccuTite is commonly combined with Morpheus8 for a comprehensive skin tightening treatment all without the risks of general anaesthesia and more invasive surgical techniques such as a facelift.
Expected results from AccuTite
Tighter more youthful skin
Improvement in skin texture
Reduction in lines and wrinkles
All our surgeons are on the GMC specialist register. Our London clinic at 106 Crawford Street was recently inspected and rated as good across all 5 domains.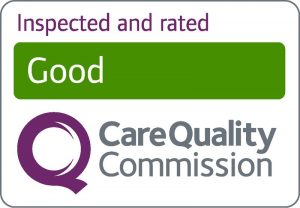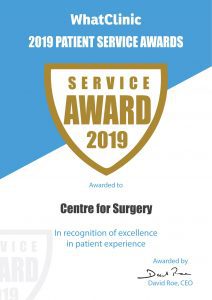 RealSelf Top Doctors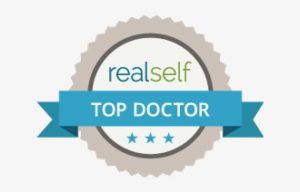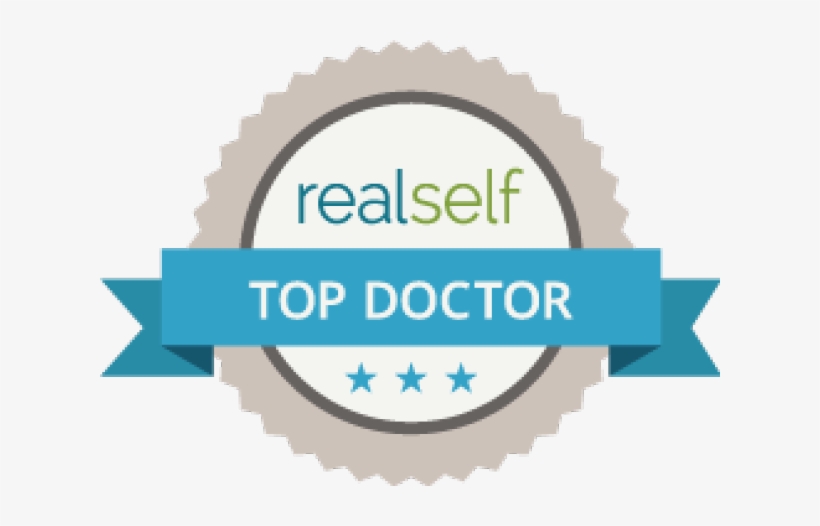 RealSelf top doctor status is awarded to less than 10% of the RealSelf doctor community.  This status is earned by achieving consistently high patient satisfaction (from RealSelf reviews), getting excellent feedback on expert answers to patient questions, and after investing significant time in Q&A and other doctor activity. RealSelf top doctors are rated among the very best surgeons in the United Kingdom and USA.
Why choose Centre for Surgery for your AccuTite procedure?
Significant experience in AccuTite & Morpheus8

– our surgeons also combine AccuTite with microlipo and Morpheus8 as appropriate

We own and manage our own surgical facilities. Properly performed AccuTite takes time and should not be rushed. Our surgeons perform a maximum of two AccuTite procedures in a day. We do not cram 5-6 procedures into one day like other providers.

Our clinic at 106 Crawford Street was recently inspected and rated as good across all 5 domains.

Our surgeons live and work in London. We don't work with 'fly-in, fly-out' surgeons. This is very important because whilst your surgeon takes all precautions to minimise complications, complications can and do occur and our surgeons are readily available to manage any issues if and when they arise.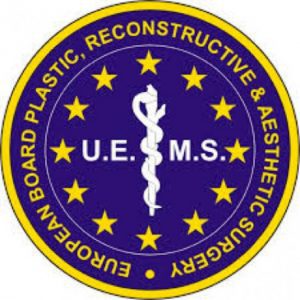 The Centre for Surgery approach to aftercare
Our aftercare programme was recently described as 'outstanding' by our regulator, the Care Quality Commission.
Our postoperative support team call all our patients the day after their procedure and then every other day thereafter for the first two weeks. The proactive nature of our postoperative support gives every patient the best opportunity for a smooth postoperative recovery free of complications. In many cases if complications were to occur, their impact is markedly lessened by early detection, prompt clinical assessment and correct treatment. Where a patient expresses concern to our team over the phone, then we often call patients in the same day for assessment with one of our expert nursing team. Even if there is no significant issue, the careful explanation and calm reassurance provided by our team can help to alleviate any worries you may have experienced.
Amazing from start to finish, the communication was the main thing was fully informed and looked after, on the day of my breast augmentation, the staff were fab and made me feel at ease through out the whole process. Thank you so much.
Mohammed Farid
18/11/2021
I've had such a great experience with excellent advice, care and attention and surgical treatment (gynaecomastia) - I can fully endorse the treatment I have received from Centre for Surgery with absolutely no qualms at all. Brilliant in every way - thank you all so much.
Caroline Thorpe
14/11/2021
Very pleased with my whole experience of having a procedure. Was so nervous about getting treatment and i was reassured and felt so comfortable throughout thanks to the amazing nurses. I definitely made the right decision to have breast augmentation at centre for surgery with dr erel.
Melissa Briggs
08/11/2021
So glad I went with centre for surgery, the whole process went very smoothly from the consultations down to the actual day of the procedure. I was so nervous on the day but the whole team put me at ease and I'm happy with my results as I feel a lot more comfortable wearing certain clothes now. My surgeon was Alberto Di Giuseppe who performed a breast Augmentation on me, and I would definitely recommend as he was very clear on what the outcome of the surgery would be and which size would look the best for my frame.
Couldn't be happier with Dr Tillo work,i had my breast surgery one week ago and so happy with the results so far,all the staff are extremely nice and very supportive,i would definitely recommend their services,thank so much
From start to the finish everything was perfect for tummy tuck surgery. All staff is very friendly and the aftercare has been good. The Doctor and the nurse team was fantastic. I'm so happy...result is amazing. Thank you!!!
This was overall a great experience, all the staff at Centre for Surgery were friendly and put me at ease. It is a nerve wracking thing to go through an op but the staff were so nice. Mr Ertan has got a great team around him. On the day of the operation everything went smoothly to plan, there was no delay or holdups, I had another consultation with Mr Ertan who confirmed what was going to be done and that I was still happy to proceed. I was prepped for the procedure, I met with the anaesthetist who again was really nice and put me at ease explaining his role. After the procedure I woke up with the nurse by my side making sure I was OK and checking on me, I was able to stay in the clinic until I was ready to leave and was not rushed at all. I was well looked after from the start to the point when I was discharged. Post operation I was staying at a local hotel it was so close there was no point in even getting a taxi and I was able to walk back where my partner was waiting for me. I was expecting a lot of bruising to both my eyes but there was very little if any by the time the cast came off after 7 days, I am now at the two week post operation point and it is healing well with no outwardly visible bruising or scaring. The next milestone is a checkup at the 6 week point with my surgeon. If you're thinking of having something like this done I would highly recommend getting in touch with Centre for Surgery.
The staff at Centre for Surgery were very kind and accommodating. They answered any questions I had about the procedure and were constantly checking up on me. A special thank you to Christina for all her support throughout.
I would just like to state the quality of care received from the nurses at Centre for Surgery was beyond the highest level. Sophie takes her patient care to another level beyond words. She always puts me at ease. She is there for me even at awkward hours just when I mostly needed reassurance and she is one of the most compassionate nurses I have come across and demonstrates her passion naturally for caring for others. She totally deserves recognition at its finest and thank you for always being there for me. 😍
Ideal candidates for AccuTite RF treatment
There are generally three types of patients with laxity of the facial skin that our surgeons classify as as part of a "treatment gap" between surgical and non-surgical options:
(1) The younger patient whose skin laxity is not of sufficient severity  to warrant a more traditional excisional procedure like a full facelift or necklift, but also not mild enough to treat with non invasive procedures like cryolipolysis or HIFU or minimally invasive 
submental liposuction
 alone
(2) The patient who has already undergone a facelift or necklift, and now presents with recurrent laxity due to the ongoing ageing process
(3) The patient who may benefit from a traditional facelift or necklift but would ideally like to avoid more invasive surgery and would be willing to accept a milder improvement and shorter downtime
An increasingly popular soft tissue tightening technique of the lower face and neck has been a combination procedure using bipolar RF (AccuTite) and fractional bipolar RF (Morpheus8).
The combination minimally invasive RF treatment of AccuTite bipolar RF and
Morpheus8
Fractional RF does not aim to replace a traditional facelift or necklift in appropriate candidates. The benefit of non surgical skin tightening allows our surgeons to potentially fill a well-known treatment gap between invasive surgical procedures and completely non invasive procedures. Also, it provides patients with an option to improve facial soft tissue laxity without a traditional surgery and with a local anaesthetic.
You will be a suitable candidate for this procedure if you are unhappy with the skin laxity on your face and neck and are wishing to have it tightened. You may have mild to moderate skin laxity in the neck and lower face. Unlike laser resurfacing, AccuTite can be used safely in darker skin types.
Prior to undergoing this procedure, you will be required to attend a consultation with one of our surgeons. They will be able to assess your face and neck and decide if you are a suitable candidate or whether you would be better suited for another procedure such as a facelift.
Who should not have treatment:
Patients who are pregnant or breastfeeding
A history of recurrent herpes simplex in the area to be treated
Active flare-up of skin conditions such as psoriasis or eczema or recently tanned skin
Patients with implanted pacemakers or defibrillators
Any silicone implants, permanent fillers or implanted metalwork such as plates and screws in the area to be treated
Unrealistic expectations of what the treatment can achieve
Morpheus8 combination treatment
Morpheus8 is the most exciting development in fractional radiofrequency microneedling. The Morpheus8 device is the latest generation of fractional RF microneedling with full control over needle depth adjustment and the level of energy delivered through the 24 precision microneedles.

The tiny pins of the morpheus8 device are able to penetrate deep enough into the skin to impart controlled thermal energy via the micropins to induce contraction of collagen and elastin. The Morpheus8 procedure does not require any incisions and there is no need for sutures. The procedure can be performed effectively with the prior application of topical local anaesthetic cream to permit a pain-free procedure.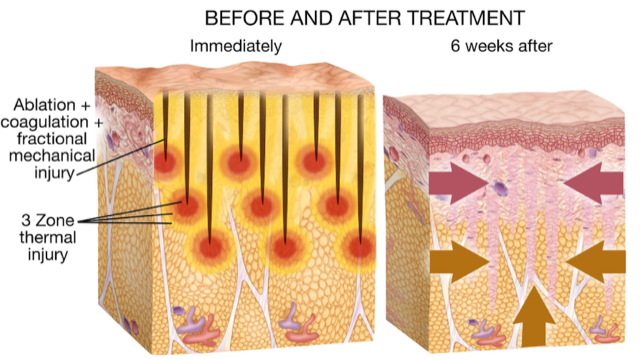 AccuTite for eyebrow ptosis and puffy eyelids
Our surgeons are experts in blepharoplasty and brow lift surgery. Both techniques are very powerful for correcting significant laxity of the eyelids, eyelid puffiness and eyebrow sagging. Surgical techniques can last for up to 10 years or more but at the expense of increased risks, downtime and expense.
The miniature handpiece of AccuTite is able to effectively treat the delicate eyelid and brow region without the scars of traditional surgery. Although results are more modest compared with surgery, patients are able to achieve results which can last up to 5 years. One AccuTite treatment is enough in most patients, however more severe grades of skin laxity may warrant a second procedure one year later. Morpheus8 is recommended as a course of 3 treatments to achieve optimal skin tightening effects.
AccuTite procedure
AccuTite is a simple outpatient procedure performed under a local anaesthetic. The doctor will first begin by marking up the areas to be treated. If you feel nervous, you have the option of light tablet oral sedation to make you feel more relaxed. The doctor will then inject local anaesthetic to the treatment areas and allow 10-15 minutes of waiting to allow the local anaesthetic to take full effect. You should feel little discomfort if any during or after treatment.
The procedure involves no incisions or sutures. A small needle is used to make a hole through which the AccuTite cannula is then inserted. Any scarring is therefore barely noticeable.
The AccuTite device is then used in the areas to be treated. The internal electrode of the AccuTite device is inserted beneath the skin to induce soft tissue remodelling of the deeper layers of skin. The external electrode glides along the surface of the skin and heats up to 40-42 degrees. The AccuTite cannula is so small that cannulas used to inject dermal fillers are larger in diameter.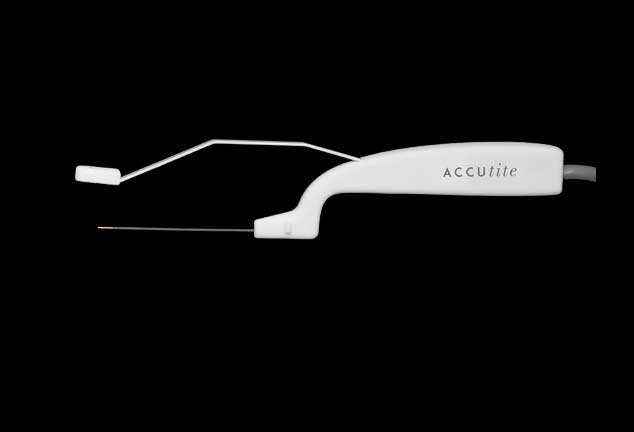 The application of radiofrequency energy to the tissues leads to contraction and tightening. During this process, it is normal to hear gentle crackling noises as this signifies optimal tissue heating. The surgeon may choose to complete the procedure with the application of microlipo to gently contour the area through the removal of small amounts of fat. For greater degrees of skin laxity in the lower face and neck, FaceTite may be a better option. You can also combine FaceTite with Morpheus8, which rejuvenates the top layer of the skin with a combination of microneedling and RF energy.
AccuTite procedure step by step:
Local anaesthetic injection
AccuTite
Microlipo (optional)
Morpheus8
Recovery after AccuTite
You will be given detailed aftercare instructions and your nurse will book a follow-up appointment. We recommend that you either have someone collect you from the clinic or that you take a taxi home. Public transport is not recommended.
After the procedure, it is normal to experience a degree of bruising and swelling after the procedure. For Accutite to eyelids, dressings will applied over the eyelids.
For lower face and neck treatment, the doctor may apply a compression wrap to the treated areas to accelerate the resolution of localised bruising and swelling. This needs to be worn for at least one week. Most patients can return to light activities after 2 weeks. Arnica tablets are also useful to take speed up the resolution of bruising.
Potential risks and complications of AccuTite
The risk of complications with AccuTite are low. However, complications can potentially occur with any surgical procedure and AccuTite is no different. At consultation, your surgeon will always take time to fully discuss the risks and complications associated with radiofrequency skin tightening. By choosing Centre for Surgery for your procedure, you can be confident in having highly experienced and expert surgeons to perform your procedure.
Potential complications of AccuTite:
Skin burns and discolouration
Nerve bruising to the marginal mandibular nerve in face to leading to muscle weakness for up to 3-6 months
Asymmetry and contour irregularities
AccuTite before and after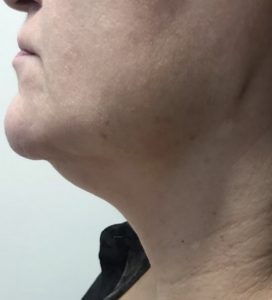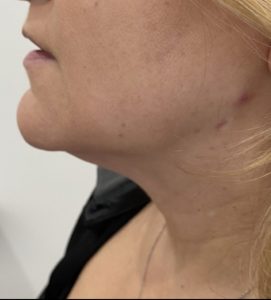 How to find us
Centre for Surgery is located at 106 Crawford Street in Marylebone. Crawford Street is just off Baker Street.
We are easily accessible by all major bus routes that pass through Baker Street as well as Baker Street underground station.
From the tube station, we are just a 5 minute walk southwards down Baker Street followed by a right turn onto Crawford Street. The clinic is about 200 yards on the left.
There is ample local pay & display parking in the surrounding area and an NCP car park is located further west along Crawford Street. Our local residential parking zone is the City of Westminster.
Address: 106 Crawford Street, Marylebone, London, W1H 2HY
FAQs
What are benefits of Morpheus8 in combination with AccuTite?

In addition to the skin tightening benefits of AccuTite, facial rejuvenation using Morpheus8 is a complementary non-invasive treatment for the lifting, tightening and toning of the skin for a youthful-looking appearance and without involving any incisions, scars, risks or downtime of traditional surgery such as a facelift.

Similar to a traditional facelift, Morpheus8 treatment will lift and sharpen the jaw line and reduce the appearance of jowls, lift the eyebrow region and reduce excess skin on the upper eyelids.

Where is Centre for Surgery located?

Centre for Surgery is located at 106 Crawford Street in Marylebone. Crawford Street is just off Baker Street.

Our address is 106 Crawford Street, Marylebone, London, W1H 2HY.

We are easily accessible by all major bus routes that pass through Baker Street as well as Baker Street underground station.

There is ample local pay & display parking in the surrounding area and an NCP car park is located further west along Crawford Street. Our local residential parking zone is the City of Westminster.