Areola reduction in London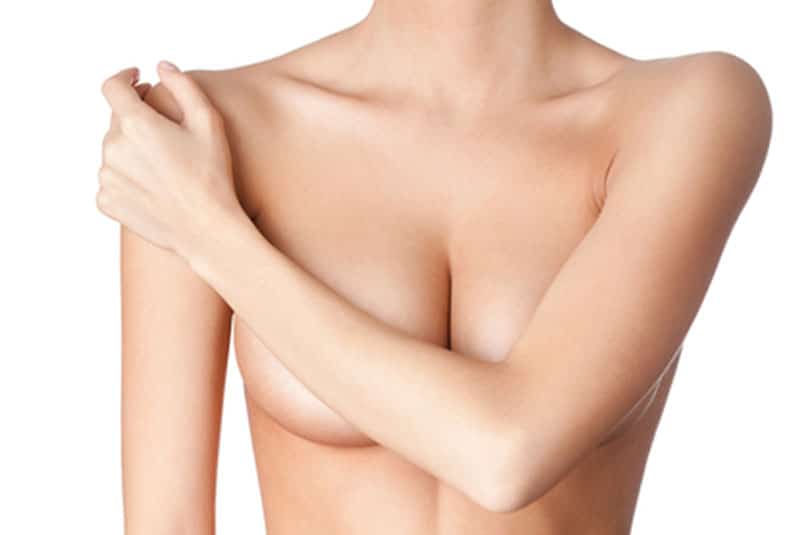 Areola reduction, also known as areola reduction surgery or areola reduction mammoplasty, is a cosmetic procedure that reduces the size of the areolas, the pigmented skin surrounding the nipples. The procedure may be performed for a variety of reasons, including to improve the appearance of asymmetrical or enlarged areolas, to restore the natural shape of the areolas after pregnancy or weight loss, or to create a more aesthetically pleasing appearance after breast augmentation or reduction surgery.
The procedure is typically performed as an outpatient procedure using local anaesthesia and sedation, and it typically takes one to two hours to complete. The surgeon will make an incision around the edge of the areola and then remove a circular section of the skin to reduce the size of the areola. The remaining skin is then sutured closed.
Recovery time following areola reduction surgery is typically around two weeks, during which the patient will experience some swelling, bruising, and tenderness. The patient must wear a special compression garment to help reduce swelling and support the healing process.
It's important to note that areola reduction is not recommended for breastfeeding women, as it may affect the lactation process. It's also important to have realistic expectations and understand that the areolas may not be perfectly symmetrical after the surgery.
It is always best to have a consultation with a board-certified plastic surgeon to discuss your individual concerns and goals and to determine if areola reduction is the right option for you.
Areola reduction before and after
Case 1: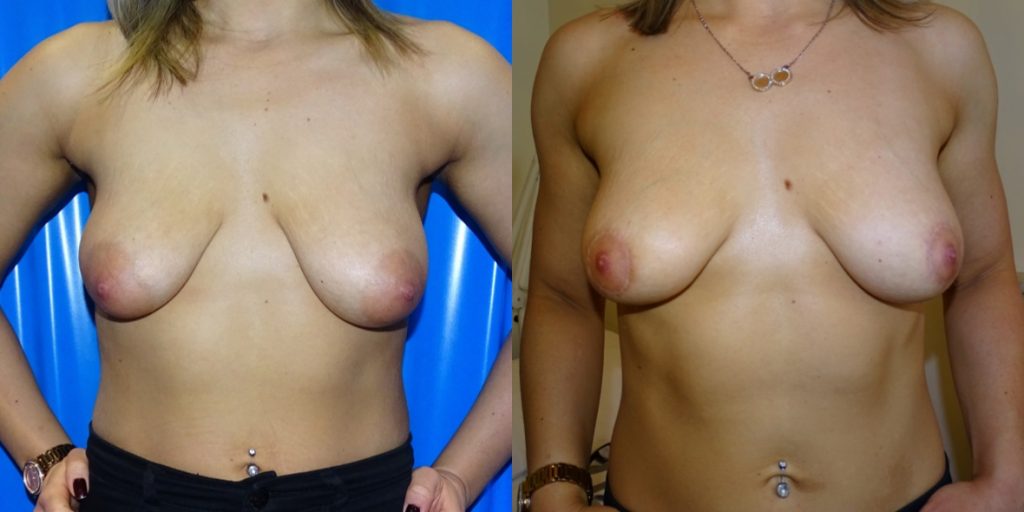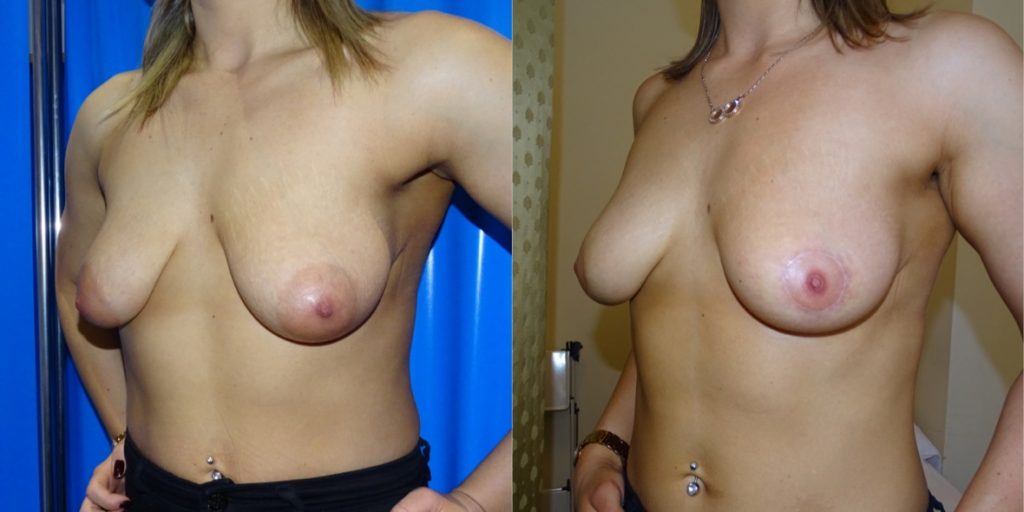 Case 2: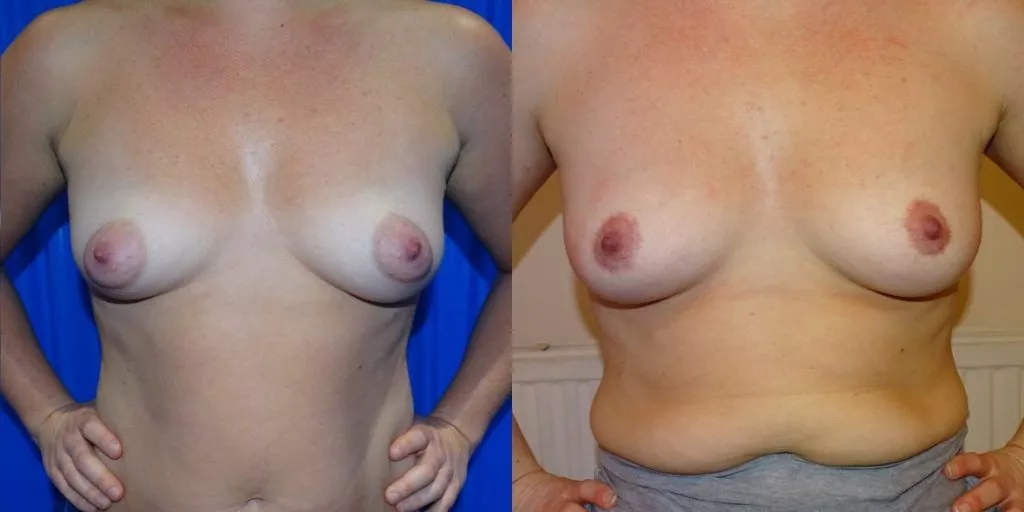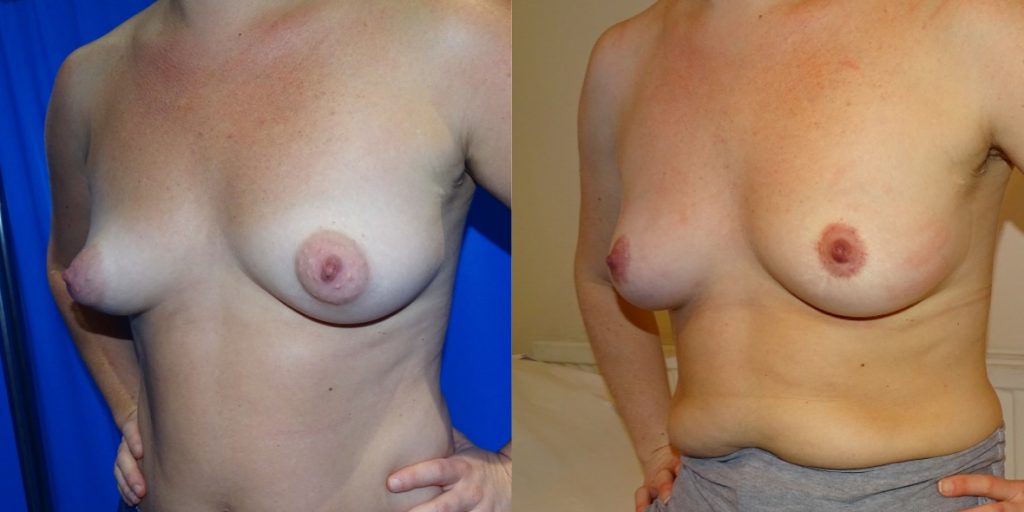 Case 3: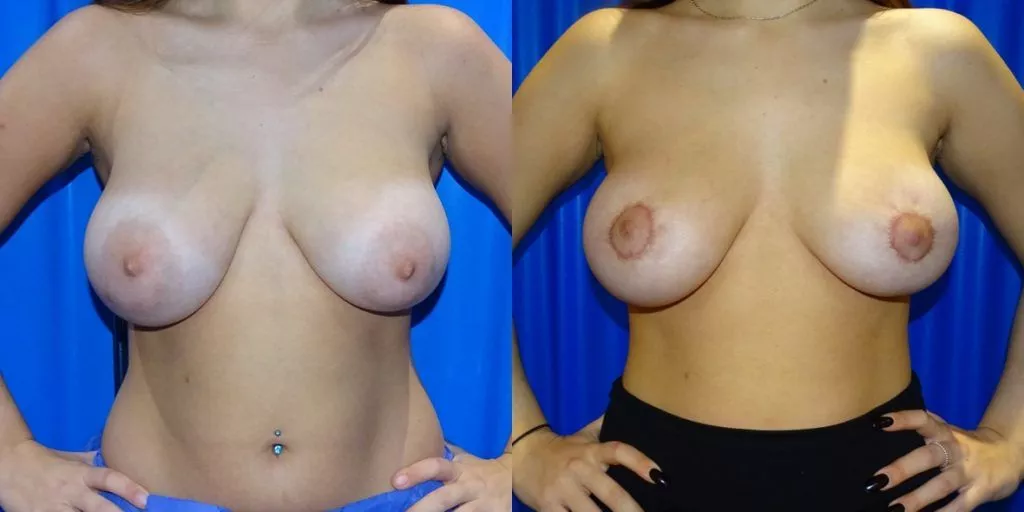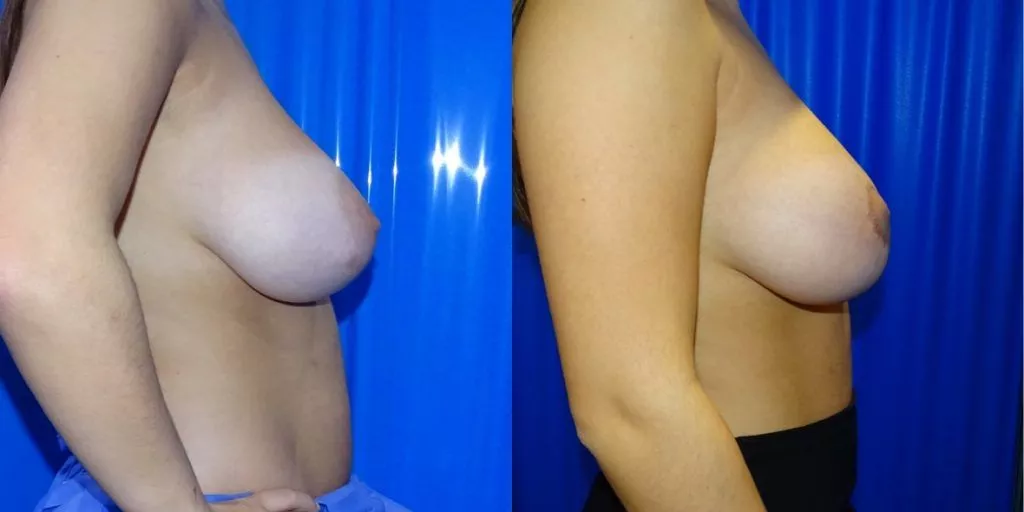 Case 4: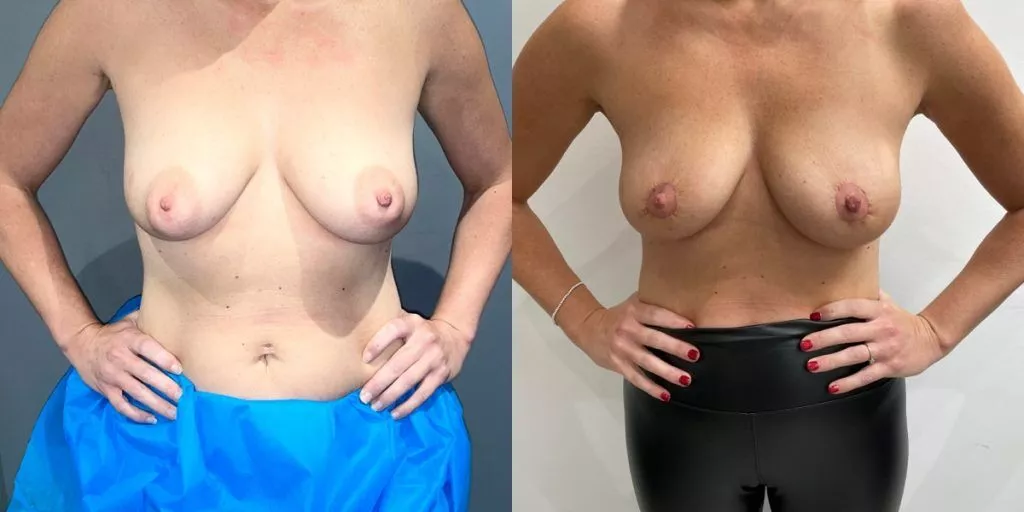 Case 5: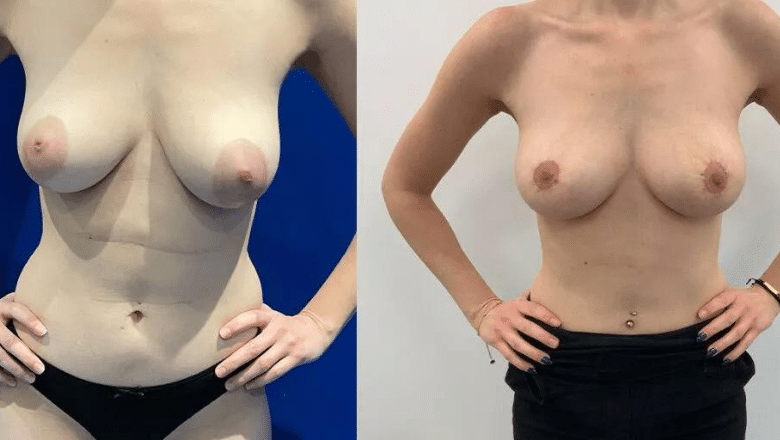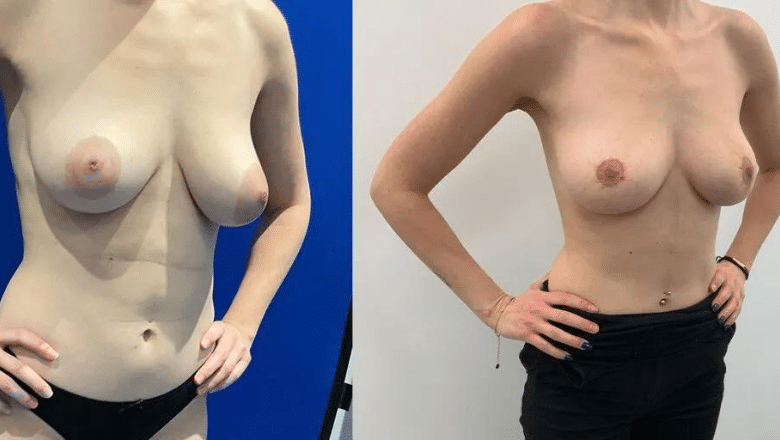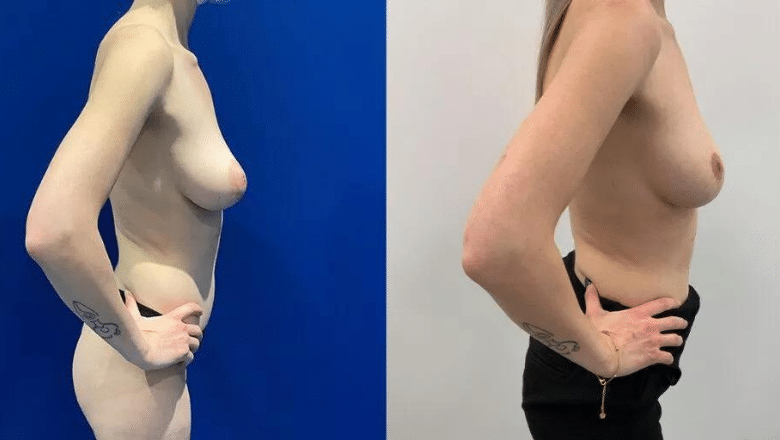 Case 6: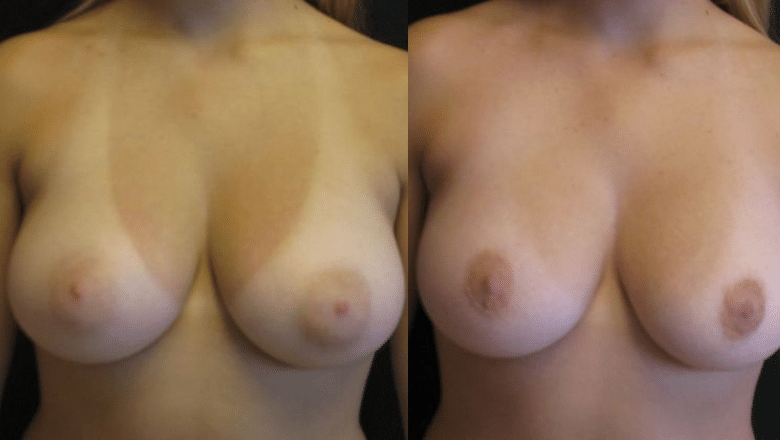 Benefits of areola correction
Areola reduction, also known as areola resizing or reduction mammoplasty, is a cosmetic surgical procedure that reduces the size of the areola, the pigmented skin surrounding the nipple. The procedure can improve the appearance of the breast and boost a person's self-confidence.
Here are some of the potential benefits of areola reduction:
Aesthetic improvement: Areola reduction can improve the symmetry and proportion of the breast, creating a more aesthetically pleasing appearance. This can be especially helpful for people who are self-conscious about the size or shape of their areolas.
Improved comfort: Large areolas can be uncomfortable, particularly in tight clothing or during physical activity. Areola reduction can help reduce discomfort and increase confidence in physical activity.
Enhanced self-esteem: Many people who undergo areola reduction report improved self-esteem and confidence following the procedure. This can be due to the improved appearance of the breast, as well as the satisfaction of having addressed a physical issue that has caused them discomfort or embarrassment.
Improved breastfeeding: In some cases, large areolas can make breastfeeding more difficult. Areola reduction can improve the ability to breastfeed by reducing the size of the areola and improving nipple placement.
It's important to note that areola reduction is a personal decision and may not be necessary for everyone. It's important to consult with a plastic surgeon at Centre for Surgery to determine whether this procedure is right for you and what to expect during the recovery process.
Ideal candidates for areola correction
All patients should be in good health and have realistic expectations about what can be achieved with areola reduction surgery.
We do not treat patients below the age of 18 years of age.
Healing is better if patients refrain from or quit smoking.
Areola reduction is performed purely for cosmetic purposes to help improve your image and self-esteem.
Before your surgery, you will have a consultation with your surgeon. You will be able to ask any questions you have, as well as be shown before and after photos, so you will have a good idea of how you will look post-surgery.
Areola reduction procedure
The procedure can be performed either under a local anaesthetic or general anaesthetic, so you will feel no pain and discomfort. You will be able to return home once the effects of the anaesthetic have worn off.
The procedure involves:
Removing the outer area of the areola

Bring the surrounding skin inwards to be closer to the areola

Absorbable stitches are used within the areola to help reduce the diameter

Surgeons will also use deep tissue stitches, which help to prevent any future widening of the areola. This will help the areola to stay in the new, smaller position.

Recovery after areola reduction
You may experience some soreness for 24-48 hours following your areola reduction surgery but you will be able to go back to your normal routine within the first week. However, you should avoid extensive physical activities for six weeks to ensure complete recovery.
Potential risks of areola reduction
Areola reduction is a commonly performed procedure at Centre for Surgery in London. At your consultation, your surgeon will discuss the potential risks and complications associated with  surgery in depth. You can minimise the risk of complications by choosing an experienced surgeon at Centre for Surgery.
Potential complications of areola reduction:
Anaesthetic risks
Postoperative haemorrhage
Hypertrophic scars / Keloid scars
Delayed wound healing
Areola distortion
Nerve injury or sensory disturbance
Change to nipple sensation
Asymmetry of the areola
Surgical site infection
Nipple / areola necrosis – risk increased with smoking
Requirement for revision surgery
Areola reduction cost
There are a number of factors which will determine the overall cost of your areola procedure and the final quotation will be given after your face to face consultation with your plastic surgeon.
One side or both sides
Areola reduction or combined with another breast procedure such as breast augmentation
Previous breast surgery
Why not call 0207 993 4849 and speak to one of our expert patient coordinators who may be able to give you a rough costing prior to your consultation.
Always remember that price should never be the determining factor when it comes to choosing your provider. We feel that safety and quality of service should be your number one priority and instilling in you the confidence that our team will look after you before, during and after your procedure to the best of their ability.
What To Expect
The consultation
The first step is to have a consultation with one of our expert surgeons for areola reduction. At the consultation, your surgeon will explain the procedure in detail and it involves. Your surgeon will want to learn more about what you hope to achieve from the procedure and also to explain the ideal treatment technique after a physical examination which is based on how large the areola is.

A number of measurements are taken of your enlarged areolas including assessment of the degree of breast sagging. Your surgeon has experience in performing all the techniques of areola reduction including the round block technique. The most appropriate choice will be made based on your degree of areola enlargement. The surgeon will also give information on the location of the incisions for areola reduction and also whether other breast procedures are to be combined such as breast augmentation. High-resolution photos will be taken and your surgeon may also use computer digital imaging. Your surgeon will take time to discuss the important risks and potential complications of areola reduction surgery and what you can expect in the postoperative period.

It is useful to keep a list of questions handy to ask the surgeon during the consultation. Examples include whether you are a good candidate for the areola reduction procedure, what sort of result are you looking to achieve, what you can do to optimise results in the post-operative period, how much downtime is involved. You may also want to know how soon you can return to work after having enlarged areola surgery. The surgeon will also take a full medical history which includes previous operations, current list of medicines taken and any potential allergies. This information will be used to decide on your suitability for the areola reduction procedure. If you are deemed to be a suitable candidate for areola surgery then we would recommend to spend a period of time to reflect on all the information given. We always recommend a minimum of a 2 week cool off period for to weigh up your options. All our prospective patients are more than welcome to have as many follow-up consultations after their initial consultation to make sure you are fully empowered with all the information to make an informed decision for proceeding with areola surgery at Centre for Surgery.
Before your procedure
Once you have decided that areola reduction is right for you, our preoperative assessment team will be in contact to prepare you for the procedure

The following are recommended actions to take:

- For 6 weeks beforehand, it is highly recommended to stop smoking as active smoking is associated with a number of risks including delayed wound healing which could result in wound infection.

- You should also avoid aspirin and all medicines containing aspirin for at least one week prior to the procedure.

- If you are having a general anaesthetic, for 6 hours before the procedure, you should refrain from eating any food or any type of drink apart from sips of clear fluid (water and tea/coffee without added milk) which is allowed for up to 2 hours before the procedure.
On the day of your procedure
Please aim to arrive for your areola reduction procedure at the confirmed time. One of our nursing team will admit you for the procedure and will carry out several tasks, including checking your blood pressure and other vital signs, including pulse and temperature, and then getting you changed into single-use clinic wear. The anaesthetist will then come in to assess you to make sure you are medically fit for the procedure. You will then be seen by your surgeon who will confirm the procedure to be undertaken and you will sign the informed consent form. Skin marking and photos may be taken at this point.

Areola reduction is a very commonly performed procedure at the Centre for Surgery and is easily carried out under local anaesthetic as a day case if it is an isolated procedure. The procedure takes approximately 2 hours to perform but may take longer if combined with other procedures. During the procedure, your surgeon will make incisions around the areola, then remove the excess areola skin before closing the skin with dissolvable sutures leading to smaller-looking areolas.
After your procedure
After your areola reduction procedure, our dedicated postoperative support team are available round the clock to answer any questions or concerns you may have. Our team will call you regularly for the first 2 weeks after your procedure to make sure your pain levels are well controlled and your healing is progressing as normal. Areola reduction is associated with very little in the way of discomfort. Any soreness can be effectively controlled with tablet painkillers and the majority of our patients are very comfortable by the end of week 1. Your doctor may recommend a period of approximately 2-3 days off work. You should minimise any excessive physical activity for the first 2 weeks after surgery to help with the healing of the incisions and reduce swelling.

You may be required to wear a specialised postoperative sports bra to protect the healing areola.

You will attend for a postoperative check up with one of our nursing team at 7-10 days to review your surgical wound sites and ensure proper healing is taking place. Recommendations on treatments for scar healing may be given for optimal cosmesis. At 6 weeks you should begin to see your final results and you will see your surgeon for a comprehensive review and make sure your results are in line with your expectations.