Buccal Fat Removal London & UK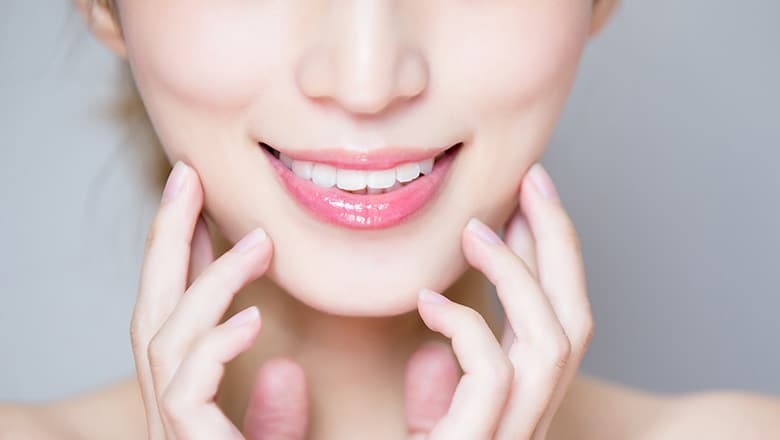 Buccal Fat Removal London – Surgery to reduce Chubby Cheeks
Buccal fat removal is a surgical procedure designed to create a slimmer and more contoured face by removing fat from the inner cheeks. While facial fullness is considered an attractive feature by some, others may feel self-conscious about a round, chubby or overly broad face. This can be caused by genetics, with the body naturally storing fat in the cheeks. Buccal fat pad excision can address this concern by removing a small amount of fat from the cheeks, resulting in a more defined and slimmer appearance.
RELATED: Why is Buccal Fat Removal Gaining So Much Popularity?
Centre for Surgery in London offers buccal fat removal surgery for patients in the UK. This procedure involves the strategic removal of fat from the cheeks to improve facial proportions and contour. The technique is performed from inside the mouth, leaving no visible external facial scars. Our experienced surgeons at Centre for Surgery use the latest techniques and technologies to ensure safe and effective results.
What is Buccal Fat Removal Surgery?
The buccal fat pad is located in each cheek beneath the cheekbones and is a normally occurring fat pad. The buccal fat pad provides a protective cushioning effect and enhances the function of the muscles responsible for chewing food in the lower aspect of the cheeks. Although we all have buccal fat pads, the amount of buccal fat differs between individuals, with some having more pronounced buccal fat pads than others. These patients will have more volume in the lower part of the cheeks. The presence of prominent buccal fat pads can be genetic, with many slim people having large buccal fat pads. If you want a slimmer cheek contour with the enhancement of cheek definition, then you may be an ideal candidate for buccal fat pad removal.
RELATED: Buccal Fat Removal: Achieve a Slimmer, Defined Face
When we are young, ample, round cheeks are perceived as a marker of good health, and many consider the rounded face to be a desirable feature. With age, some may prefer a less rounded face. This is where buccal fat removal or cheek fat removal may be able to help address your concerns.
Here are some alternative names for buccal fat removal surgery:
Cheek reduction surgery
Buccal lipectomy
Chubby cheek reduction
Buccal fat pad removal
Facial contouring surgery
Facial fat reduction surgery
Fat face reduction
Midface sculpting
Buccal fat extraction
Lower face slimming surgery
Sub-cheek fat removal
Puffy cheeks surgery
Buccal fat extraction involves carefully removing defined amounts of fat tissue from the buccal fat pads in the cheeks. The fat tissue is responsible for the rounded appearance of the cheeks. For some people, this results in prominent cheeks that may be out of balance with the rest of their facial features giving rise to unpleasant nicknames such as 'chipmunk cheeks' or 'hamster cheeks'. If excessively rounded cheeks trouble you, with an associated loss of self-esteem, buccal fat removal may be a solution to help balance your facial features and restore your confidence.
Buccal fat removal is a minimally invasive surgical procedure where the buccal fat pad is carefully removed either partially or completely, which gives rise to permanent results which may be noticed straight away. With the removal of significant collections of fat from the lower face, it is possible to achieve a more slender and defined lower facial shape with particular emphasis on the jawline. An additional enhancement is possible when combined with liposuction of the submental region and jawline. It is important to bear in mind that the buccal fat removal procedure may lead to the increased prominence of nasolabial or nose-to-mouth lines and also lines when smiling. The buccal fat pad helps to smoothen out these areas of the face. Removing too much fat may lead to a wasted or gaunt appearance which is exacerbated by the ageing process. The removal of the supporting collagen and fat framework may explain why this could happen. This is why it is very important to have the procedure performed by a highly skilled and experienced consultant plastic surgeon who is able to assess you in detail and provide an honest opinion of what can be achieved with the buccal fat reduction procedure.
Expected results after buccal fat pad removal:
A contoured and more defined lower face
More prominent cheekbones which appear higher
More sculpted look, especially when combined with liposuction of the lower face
Buccal fat reduction involves surgically removing the fat pads within the cheek. This fat sits on either side of the cheek and under the cheekbones. This fat can remain even after a person loses weight and is often perceived as giving someone a child-like appearance. As such, a buccal fat reduction is often an appealing choice.
Benefits of Buccal Fat Removal Surgery
Buccal fat removal surgery offers several benefits for individuals looking to achieve a slimmer and more defined facial appearance. These benefits include:
Slimmer Face: Buccal fat removal surgery can create a slimmer and more contoured facial appearance by removing excess fat from the cheeks. This can help to enhance facial features and provide a more aesthetically pleasing look.
Improved Facial Proportions: The removal of buccal fat can improve the overall proportions of the face, creating a more balanced and harmonious appearance.
More Defined Cheekbones: Buccal fat removal surgery can enhance the appearance of the cheekbones, creating a more defined and angular look.
Enhanced Self-Confidence: Individuals who are self-conscious about the appearance of their face due to excess cheek fat can benefit from increased self-confidence and improved self-esteem after the procedure.
Minimally Invasive Procedure: The buccal fat removal procedure is minimally invasive, with no visible external facial scars. This means that there is minimal downtime and a quicker recovery period compared to more invasive facial procedures.
Am I suitable?
All patients should be in good health and have realistic expectations about what can be achieved with buccal fat removal surgery.
We do not treat patients below the age of 18 years of age.

Healing is better if patients refrain from or

quit smoking

.
The buccal fat removal procedure is performed for cosmetic and functional purposes, to help improve one's image and self-esteem and relieve pain and discomfort.
The ideal candidate for the procedure are people in their mid-20s to 40s who wish to get rid of their 'chipmunk cheek'

Also, for those who wish to achieve a more delicate, chiselled appearance
Prior to the surgery, you will have a consultation with a surgeon. You will be able to discuss your reasons for wanting this procedure, your wants, needs and desired outcomes, as well as your full medical history to establish whether or not you are an appropriate candidate.
Buccal fat removal is not suitable for everyone, and patients who may not be suitable for surgery include:
People with gaunt faces. If you have a naturally narrow face, then buccal fat removal may exacerbate the appearance of sunken cheeks, which also occur during the natural ageing process.
Patients who suffer from progressive hemifacial atrophy. This is a rare condition which results in half of the face appearing shrunken and thin with a reduction of the buccal fat pad.
The natural ageing process results in the loss of soft tissue volume. Removal of the buccal fat pad exacerbates the appearance of jowls and sunken cheeks, which may result in a person appearing much older than they actually are. Patients who are over the age of 45 may not be suitable for buccal fat removal.
Preparation for buccal fat removal
When you have decided to proceed with a consultation for buccal fat removal, the first step is to have a consultation with one of our expert plastic surgeons to assess your suitability for the buccal fat removal procedure. Your surgeon will examine you thoroughly at your consultation and may recommend a combination procedure with chin and neck liposuction.
Before the buccal fat removal procedure
Stop the use of tobacco, as smoking increases the risk of wound-healing complications.
Have a preoperative consultation to review the procedure's details with your surgeon.
Avoid any medicines which could increase the risk of bleeding, such as aspirin and NSAIDs
Use paracetamol for pain relief if required
Collect your prescription for postoperative antibiotics
Start taking Arnica tablets two days before the procedure
If you are having surgery under GA, you will be required to fast for 6 hours for food and 2 hours for clear liquids beforehand
Set up your home recovery area with comfortable bedding and pillows
Avoid the use of lotions or scented perfumes before the procedure
Use mouthwash before the procedure
Wear comfortable clothing on the day of the procedure
Avoid wearing make-up and remove all face and body piercings
How Is Buccal Fat Removal Surgery Performed?
Buccal fat removal is also known as cheek contouring or cheek reduction surgery. The procedure is designed to make the face look slimmer and enhance cheek contour. Buccal fat pad removal gives permanent results and is a highly effective procedure for removing chubby cheeks. Buccal fat reduction can also be combined with facial cosmetic surgery such as a facelift or rhinoplasty.
Buccal fat removal can be safely and effectively performed under local anaesthesia so that you will be relaxed and comfortable throughout. The procedure takes about an hour to complete.

The surgeon makes a small (2-4 cm) cut between the inner cheek and the gum near the second molar from the back. The outer cheek is then pressed on to enable an adequate amount of buccal fat to protrude through the incision, which is teased out with surgical forceps. Depending on the desired results, the surgeon may remove the entire buccal fat pad or just a portion. When the buccal fat pads are removed, they appear as small globules of fat. The incision is then carefully closed with dissolvable sutures.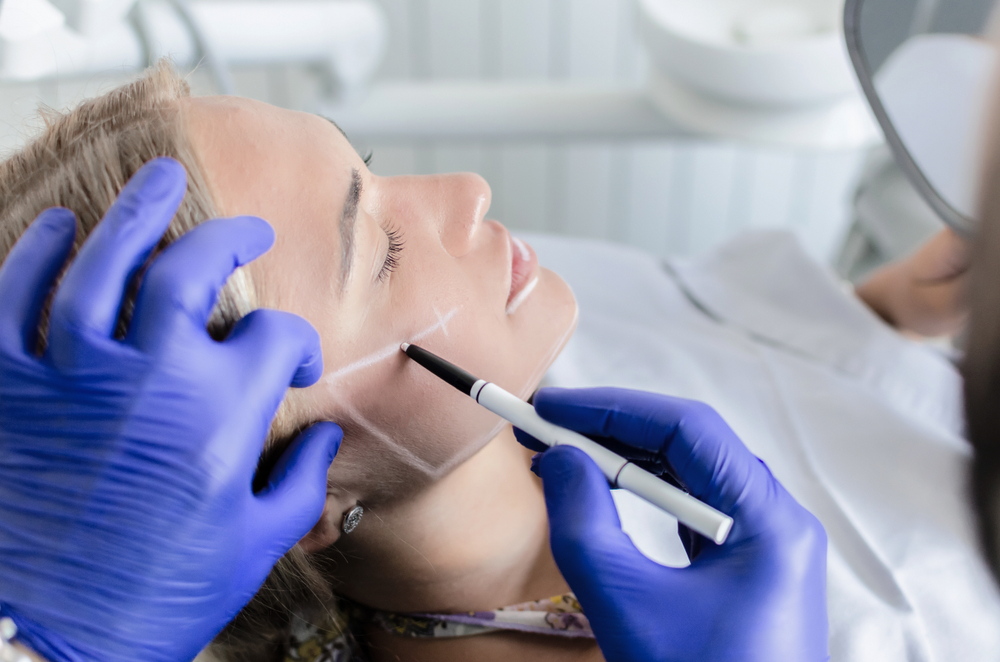 Buccal fat pad removal can also be performed simultaneously with other facial plastic surgery procedures, including submental liposuction, rhinoplasty or dimple creation. The procedure is delicate in nature, and only a surgeon with significant experience in performing the procedure should be chosen to ensure a careful removal of the buccal fat pad, and that the final result is natural and in harmony with the patient's face.
What is the difference between full and partial removal of the buccal fat pad?
During the procedure, the amount of tissue to be removed will vary depending on what the patient would like to achieve. Partial removal of the buccal fat pad will result in residual fat remaining in the lower cheek area. For those who have a partial removal, if they gain weight in future, the results of the surgery will be affected by the potential recurrence of the fat pad prominence. A partial buccal fat pad removal is ideal for older patients who want an appearance of high cheekbones but without the risk of looking gaunt after the procedure, for younger patients with more volume in the lower face. It may be a better option to opt for the total removal of the buccal fat pad to attain a more dramatic result.
Are the results of buccal fat removal permanent?
Yes. The results of buccal fat removal are permanent provided the patient does gain a large amount of weight. The best candidates for buccal fat surgery are those with a stable, healthy weight and who are able to maintain their weight over time.
Can liposuction be used to remove the buccal fat pad?
Liposuction cannot be used to remove buccal fat, even with the micro liposuction technique. This is because there are many important structures deep in the face that a liposuction cannula could injure. The consistency of buccal fat is also different from regular fat in the chin and neck area.
Combining buccal fat removal with neck liposuction is possible to achieve more definition of the jawline and submental area (area beneath the chin).
Recovery after buccal fat removal
After the procedure, it is common to experience mild discomfort and associated swelling of the face, but this will rapidly settle within two weeks. The appearance of cheeks will start to look thinner and have more definition once the swelling has settled, and there will be no visible scarring as the incisions are made inside the mouth. Final results should appear after about four weeks to 12 weeks and will continue to improve with time as the swelling fully settles. The incisions inside the mouth require about 7-10 days to heal fully, and it is important to eat a soft diet in the first few days after surgery. Ice packs and simple painkillers like paracetamol are recommended for the first three days after buccal fat removal.
The surgeon uses non-absorbable sutures as standard, and there is no requirement to have the sutures removed at your postoperative appointment. The surgeon recommends sleeping on your back for three nights to help you recover. It is important to avoid all strenuous activities, including the gym, for at least one week after the procedure. Patients can return to their normal activities after two weeks.
What can I eat following buccal fat removal?
Our surgeons recommend that foods with a granular consistency are avoided after buccal fat surgery, as the two small incisions within the mouth may allow foods with finer consistency to get stuck in them. You should focus on soft foods like mashed potatoes or fully blended smoothies, which should not affect the incision sites.
One of the significant benefits of buccal fat removal is that it does not result in any visible scarring, as all surgical incisions are made inside the mouth. The incisions are small in length and heal very well.
Potential risks and complications of buccal fat removal
As with any surgical procedure, buccal fat removal surgery carries some risks and potential complications. These include:
Infection: There is a risk of infection after any surgery, and buccal fat removal is no exception. Patients should follow all post-operative care instructions to minimize the risk of infection.
Bleeding: There may be some bleeding during or after the procedure. If excessive bleeding occurs, additional surgery may be required.
Nerve Damage: There is a risk of nerve damage during the surgery, which can cause numbness or weakness in the face. This is a rare complication and typically resolves on its own over time.
Asymmetry: In some cases, buccal fat removal surgery may result in asymmetrical cheeks or facial features. This can typically be corrected with additional surgery.
Scarring: While buccal fat removal is a minimally invasive procedure, there is a risk of scarring at the incision site. However, the incision is made inside the mouth, minimising the risk of visible external scarring.
Unsatisfactory Results: While the procedure can create a slimmer and more defined facial appearance, there is a risk of unsatisfactory results or unintended consequences. It is important to discuss realistic expectations with a qualified and experienced plastic surgeon before undergoing the procedure.
If you have been thinking about having buccal fat removal at Centre for Surgery, we recommend having a personal consultation with an expert surgeon to understand what the procedure involves and what to expect from buccal fat removal surgery to help achieve the best possible results.
Buccal Fat Removal Cost London - How much does buccal fat removal surgery cost in London UK? Prices & Fees
Several factors will determine the overall cost of the buccal fat reduction procedure, and the final quotation will be given after your face-to-face consultation with your specialist plastic surgeon.
Buccal fat removal alone or combined with submental liposuction
Local anaesthetic or general anaesthetic
Primary or revision procedure
Why not call 0207 993 4849 and speak to one of our expert patient coordinators, who can give you a rough costing before having a consultation for a buccal fat removal procedure?
Always remember that price should never be the determining factor when choosing your provider. We feel that safety and quality of service should be your number one priority and instil in you the confidence that our team will look after you before, during and after your procedure to the best of their ability.
Are you interested in having buccal fat removal? Make sure to have a look at our finance options if you need assistance.
Why choose Centre for Surgery for buccal fat removal?
We are home to some of the leading consultant plastic surgeons in the UK with expertise in facial cosmetic surgery. Our practice philosophy focuses on achieving outstanding outcomes and providing the highest service levels. We are considered the top choice for cosmetic surgery treatments in the UK, with many patients travelling from overseas to receive excellent medical care from our consultant specialists.
What is included in my treatment package?
As many preoperative consultations with your surgeon as you like to make sure the procedure is right for you
Treatment at a specialist day surgery facility recently rated 'Good' by the CQC
Enhanced same-day discharge with the added benefits of recovering in your own home
24/7 clinical support from your surgeon for the first 48 hours and our expert postoperative support team
Your very own dedicated patient coordinator
In-depth preoperative medical assessment to make sure you are fully fit for the rhinoplasty procedure
Exceptionally high standards of postoperative care are described as 'outstanding' by the CQC, with regular telephone and face-to-face checks by our expert postoperative support team.
RealSelf Top Doctors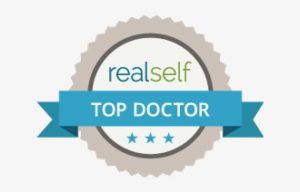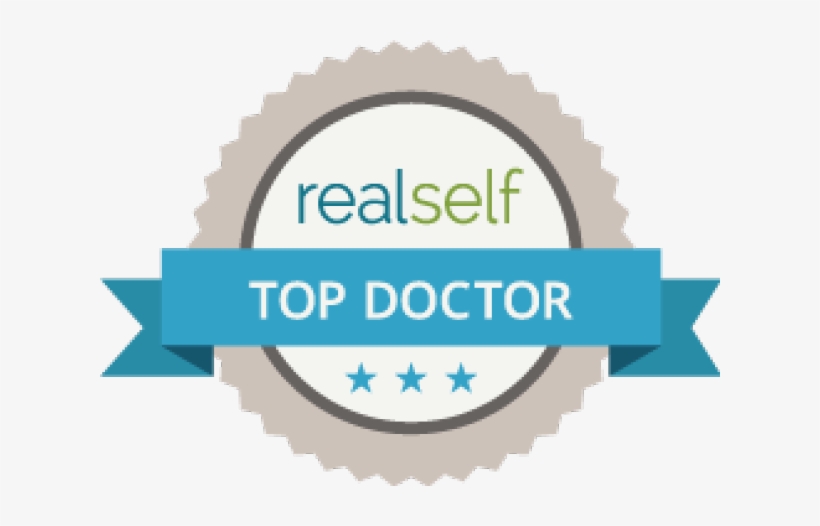 RealSelf's top doctor status is awarded to less than 10% of the RealSelf doctor community. This status is earned by achieving consistently high patient satisfaction (from RealSelf reviews), getting excellent feedback on expert answers to patient questions, and investing significant time in Q&A and other doctor activities. RealSelf's top doctors are rated among the best surgeons in the UK.
Centre for Surgery is the leading cosmetic surgery clinic located in the heart of London. Our state-of-the-art surgical facility is located on Baker Street in Marylebone.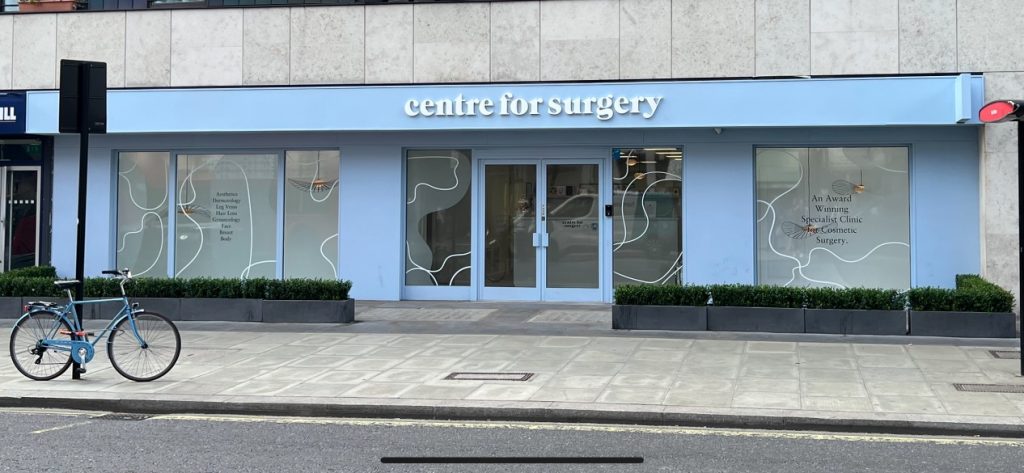 [wpseo_map id="9814″ width="750″ height="300″ zoom="15″ map_style="roadmap" scrollable="1″ draggable="1″ show_route="0″ show_state="0″ show_url="1″ show_email="1″ default_show_infowindow="1″ show_phone="1″ show_phone_2="0″ show_fax="0″]
[trustindex no-registration=google]
Medical References
What To Expect
The consultation for cbuccal fat removal
We always recommend a face-to-face consultation with one of our expert plastic surgeons as the first step in your journey towards a slimmer and more contoured face. When you meet with one of our surgeons, your surgeon will listen carefully to what you hope to achieve and give you an expert opinion on what can and cannot be achieved after a thorough physical examination.
Your surgeon will also take several measurements for a detailed facial analysis. Finally, high-resolution photographs are taken from several views.

Your surgeon will also discuss the potential risks and complications of buccal fat removal surgery and what to expect in the postoperative phase during your healing and recovery. It is important to know what medicines you take as some can interfere with blood clotting and may need to be stopped. Any history of medical conditions or previous surgery will also be recorded, and all the compiled information will be used to decide on your medical fitness for the buccal fat reduction procedure.

After a recommended two-week "cool off" period and provided you are appropriate for the procedure, you can then decide whether you would like to proceed with the cheek fat removal procedure. If you are unsure about any aspect of the procedure and what it entails, we invite you to return for as many follow-up consultations with your surgeon as you like to ensure that buccal fat removal surgery is right for you.

The consultation lasts about 30-45 minutes on average. It may take longer if your procedure is going to be more complex. We would actively recommend coming in for a follow-up consultation to ensure all your questions are answered.
Before your procedure
Once you have decided to move forward with buccal fat removal surgery, our preoperative assessment team will be in touch to assess medical fitness before coming in on the day of surgery. Before your procedure, there are several instructions to follow, including stopping any aspirin-containing medicines as these can increase bleeding and, ideally, stopping smoking. Smokers have a higher risk of slower wound healing and more chance of wound complications. On the day of your procedure, you must follow the preoperative fasting guidance, which includes no food for 6 hours prior. Only clear fluids (water) are allowed up to 2 hours before your procedure. If you have buccal fat removal under local anaesthetic only, there is no need to fast beforehand.
On the day of your procedure
When you arrive for your buccal fat removal procedure, you should aim to arrive on time to allow the admission process to proceed smoothly. One of our nurses will formally admit you and will check several items, including making sure you have your postoperative medications. Your vital signs will be measured, including blood pressure and heart rate. The anaesthetist will then meet you to perform a preoperative airway assessment. Finally, your surgeon will consent to the planned procedure, followed by a detailed preoperative marking of the areas to be treated. Buccal fat removal takes about 1 hour to perform, and if you choose GA, our anaesthetists use TIVA general anaesthesia to keep you comfortable throughout the procedure. The surgeon makes small incisions inside the mouth and will then carefully dissect the redundant fat pad, followed by repositioning any underlying fat. The cheek lining will then be carefully closed using fine sutures. After the procedure, you will spend time in our recovery suite, where you will be prepared for nurse-led discharge once you have met all the discharge criteria. It is important to have a responsible adult, such as a friend or family member, to accompany you home and look after you for the first 24 hours.
After your procedure
Once you are safely home, you can be assured of access to our specialist postoperative team round the clock. If there is any concern, you will be given a contact number to contact your surgeon in the first 24 hours after surgery. Buccal fat removal is associated with very little in the way of postoperative discomfort, although a swollen appearance of the cheeks is common for the first week after surgery. Internal bruising should start to subside after 7-10 days.

Our postoperative team will look to call every day for the first two weeks after your procedure. This is so we can monitor your levels of comfort and can alert your surgeon if there is any concern. Our proactive approach allows early detection of any potential issues, which results in more effective treatment. You are advised to rest for at least a few days after your buccal fat reduction procedure, which will help with pain control. Heavy exercise should be avoided for at least the first four weeks. Our postoperative clinical team will assess your face-to-face at your 1-week postoperative appointment to ensure healing is progressing normally and the wound site are healthy. You will be booked for your surgeon's follow-up appointment six weeks after your procedure.