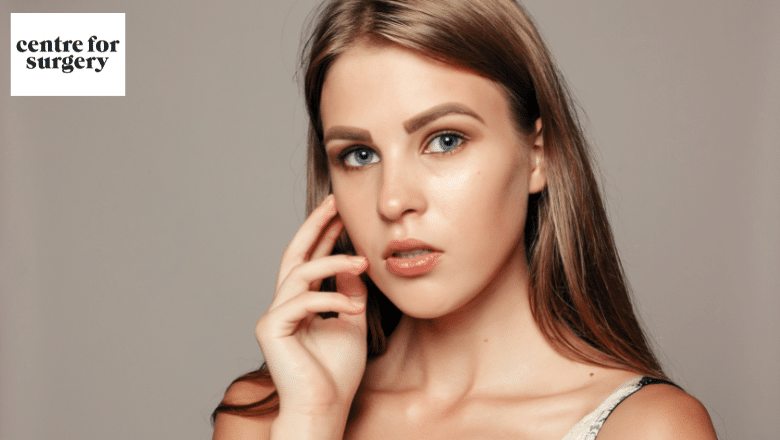 At Centre for Surgery, we have observed the ever-changing landscape of the cosmetic industry, where a particular surgical or non-surgical trend suddenly gains traction on social media, leading to an influx of interest in the procedure du jour. At present, it's all about buccal fat removal.
The reasons behind the rapid rise in popularity of a specific trend in the UK are often enigmatic, but celebrities and influencers typically play a significant role in sparking such interest. Recently, the media has been buzzing with stories about Lea Michele's transformed appearance. Once known for her charming, rounded face, recent photos depict a strikingly slimmer facial profile with pronounced and well-defined cheekbones, reminiscent of Bella Hadid's signature look.
At Centre for Surgery in London, we understand the power of social media and its influence on cosmetic trends. Our team of expert surgeons is well-versed in various cosmetic procedures, including buccal fat removal, and are dedicated to helping patients achieve their desired results. As these trends gain momentum, Centre for Surgery remains committed to providing exceptional care and ensuring that patients are well-informed about the benefits and potential risks associated with each procedure.
If you are considering buccal fat removal or any other cosmetic procedure, Centre for Surgery is the ideal destination for a personalized consultation and treatment plan tailored to your unique needs and goals. With our expertise and dedication to patient satisfaction, you can confidently embrace the latest trends in cosmetic surgery while feeling secure in the knowledge that you are in the capable hands of skilled professionals.
RELATED: Buccal Fat Removal: Achieve a Slimmer, Defined Face
The recent surge in interest surrounding buccal fat removal surgery has been fueled, in part, by speculation about whether Lea Michele has undergone the procedure. While it's not our place to confirm or deny such rumours, it's clear that the curiosity surrounding her potential transformation is driving the current wave of inquiries. Numerous celebrities, such as Zoë Kravitz and Amelia Hamlin, are also suspected of having had buccal fat removal, but only Chrissy Teigen has been openly candid about her experience with the surgery.
At Centre for Surgery in London, our focus is not on who has or hasn't undergone a particular procedure, but rather on providing the highest quality care for our patients. We recognize that trends can sometimes cloud the decision-making process, and we strive to demystify various procedures to ensure that potential candidates are well informed about their options.
We have been performing buccal fat removal surgery for years, and we believe it's a procedure that can produce impressive results when performed on the right candidate. However, it's essential to recognize that not everyone is suitable for this surgery, and achieving the desired outcome depends on the expertise of the surgeon and the individual's unique facial anatomy.
At Centre for Surgery, our skilled team of surgeons carefully evaluates each patient to determine if they are an ideal candidate for buccal fat removal or any other procedure. Our commitment to patient education and personalized care ensures that those who choose to undergo cosmetic treatments are doing so with a clear understanding of the potential benefits and risks involved. By focusing on the needs and goals of our patients, we help them achieve their desired results while maintaining a high standard of safety and satisfaction.
Understanding Buccal Fat Removal: A Comprehensive Overview
Buccal fat removal, also known as cheek fat removal, is a cosmetic surgical procedure designed to remove the natural fat pad located just beneath the cheek hollow. The size of this fat pad varies among individuals, with some having larger pads and others having smaller ones.
The primary purpose of buccal fat removal is to slim down the face and create a more defined appearance in the cheek and jawline areas. By removing the fat pad, patients can achieve a more sculpted and aesthetically pleasing facial contour.
Typically performed under local anaesthesia, the buccal fat removal procedure takes approximately one hour to complete. As it is a surgical procedure, we advise patients to take a week off from work for recovery. Additionally, it is essential to wait at least four weeks before engaging in more strenuous physical activities to allow for proper healing.
Immediately following the surgery, patients may experience significant swelling in their cheeks, which can temporarily mask the results. As the swelling subsides over time, the true effects of the procedure will gradually become more apparent. It is essential to note that the final outcome of buccal fat removal may not be fully visible until six months to a year after the surgery.
Determining Your Suitability for Buccal Fat Removal: Key Considerations
One of the most critical aspects of buccal fat removal is determining whether you are an ideal candidate for the procedure. Buccal fat removal is best suited for individuals with naturally full and rounded cheeks who are bothered by their appearance and seeking a permanent change.
RELATED: Cheek fat removal in London
While having chubby cheeks might have been endearing in childhood, full cheeks can be bothersome for some adults, making them appear older than they actually are.
However, it's crucial to strike a balance in determining the right candidate for this procedure. As we age, our faces naturally lose volume, so having some degree of fullness can be advantageous. During the ageing process, we typically aim to add volume to the face rather than remove it.
There may be concerns about whether buccal fat removal will ultimately cause a prematurely aged appearance. In the right candidate and when performed correctly—by removing just the right amount of fat and targeting the appropriate areas of the face—buccal fat removal can result in a beautifully defined and contoured facial appearance.
This is precisely why our team at Centre for Surgery is cautious about performing the procedure on individuals with naturally small fat pads or an already thin face. In such cases, buccal fat removal could result in an undesired hollowed-out or gaunt appearance, which may not be aesthetically pleasing or age-appropriate.
At Centre for Surgery, our experienced surgeons carefully assess each patient's individual needs and goals to determine their suitability for buccal fat removal. Through a thorough evaluation process, we ensure that the procedure is tailored to deliver the best possible results for each patient, taking into account factors such as facial structure, age, and skin elasticity. By choosing Centre for Surgery, you can trust that our team of experts will help you achieve a more defined and contoured face while maintaining a natural, youthful appearance.
How Long Do the Results of Buccal Fat Removal Last?
Buccal fat removal offers permanent results as the fat pads are permanently removed from your cheeks. This is why at Centre for Surgery, we take extra care to ensure that our patients are fully informed and confident in their decision to undergo the procedure.
For those who may be unsure about committing to surgery or a permanent result, there are non-surgical alternatives that can provide subtle facial slimming and enhanced definition to the cheeks and jawline. These options include fillers, thread lifts, or skin tightening treatments, which can be tailored to meet your individual needs and aesthetic goals.
Although the effects of buccal fat removal are permanent, it is crucial to maintain a stable weight after the procedure. Gaining weight in the face can still occur following the surgery, which may impact the overall result and compromise the aesthetic benefits achieved through the procedure.
If you are considering buccal fat removal or exploring other facial contouring options, we invite you to contact Centre for Surgery on 0207 993 4849 or complete the contact form below to book a consultation with our experienced team. During the consultation, we will evaluate your facial structure, discuss your concerns, and provide personalised recommendations to help you achieve your desired outcome.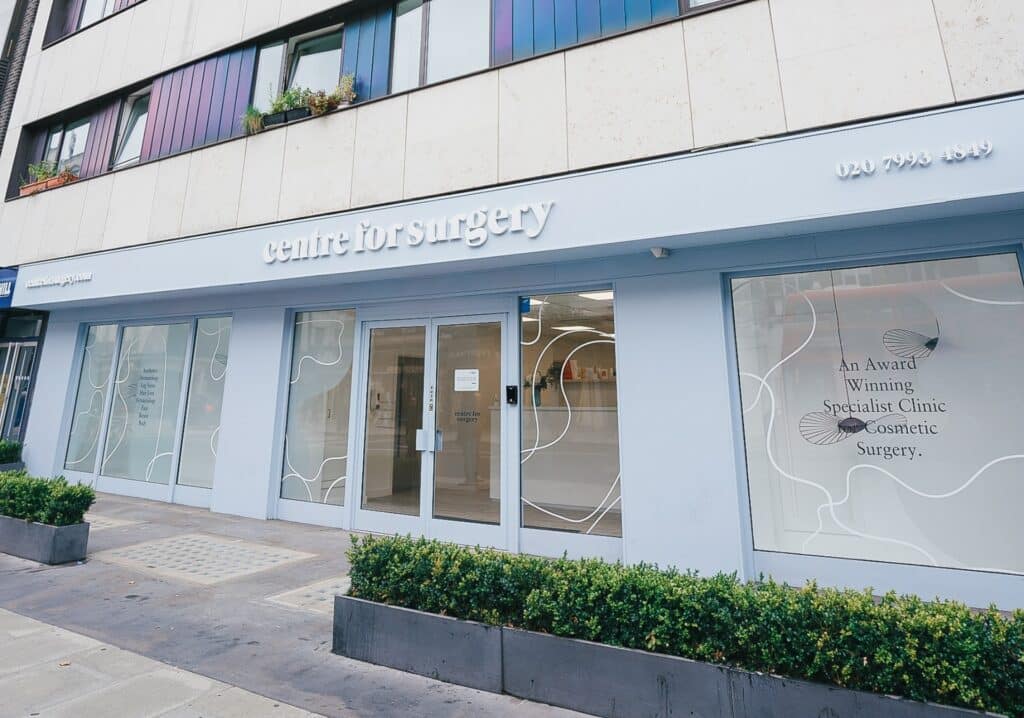 Amazing from start to finish, the communication was the main thing was fully informed and looked after, on the day of my breast augmentation, the staff were fab and made me feel at ease through out the whole process. Thank you so much.
Mohammed Farid
18/11/2021
I've had such a great experience with excellent advice, care and attention and surgical treatment (gynaecomastia) - I can fully endorse the treatment I have received from Centre for Surgery with absolutely no qualms at all. Brilliant in every way - thank you all so much.
Caroline Thorpe
14/11/2021
Very pleased with my whole experience of having a procedure. Was so nervous about getting treatment and i was reassured and felt so comfortable throughout thanks to the amazing nurses. I definitely made the right decision to have breast augmentation at centre for surgery with dr erel.
Melissa Briggs
08/11/2021
So glad I went with centre for surgery, the whole process went very smoothly from the consultations down to the actual day of the procedure. I was so nervous on the day but the whole team put me at ease and I'm happy with my results as I feel a lot more comfortable wearing certain clothes now. My surgeon was Alberto Di Giuseppe who performed a breast Augmentation on me, and I would definitely recommend as he was very clear on what the outcome of the surgery would be and which size would look the best for my frame.
Couldn't be happier with Dr Tillo work,i had my breast surgery one week ago and so happy with the results so far,all the staff are extremely nice and very supportive,i would definitely recommend their services,thank so much
From start to the finish everything was perfect for tummy tuck surgery. All staff is very friendly and the aftercare has been good. The Doctor and the nurse team was fantastic. I'm so happy...result is amazing. Thank you!!!
This was overall a great experience, all the staff at Centre for Surgery were friendly and put me at ease. It is a nerve wracking thing to go through an op but the staff were so nice. Mr Ertan has got a great team around him. On the day of the operation everything went smoothly to plan, there was no delay or holdups, I had another consultation with Mr Ertan who confirmed what was going to be done and that I was still happy to proceed. I was prepped for the procedure, I met with the anaesthetist who again was really nice and put me at ease explaining his role. After the procedure I woke up with the nurse by my side making sure I was OK and checking on me, I was able to stay in the clinic until I was ready to leave and was not rushed at all. I was well looked after from the start to the point when I was discharged. Post operation I was staying at a local hotel it was so close there was no point in even getting a taxi and I was able to walk back where my partner was waiting for me. I was expecting a lot of bruising to both my eyes but there was very little if any by the time the cast came off after 7 days, I am now at the two week post operation point and it is healing well with no outwardly visible bruising or scaring. The next milestone is a checkup at the 6 week point with my surgeon. If you're thinking of having something like this done I would highly recommend getting in touch with Centre for Surgery.
The staff at Centre for Surgery were very kind and accommodating. They answered any questions I had about the procedure and were constantly checking up on me. A special thank you to Christina for all her support throughout.
I would just like to state the quality of care received from the nurses at Centre for Surgery was beyond the highest level. Sophie takes her patient care to another level beyond words. She always puts me at ease. She is there for me even at awkward hours just when I mostly needed reassurance and she is one of the most compassionate nurses I have come across and demonstrates her passion naturally for caring for others. She totally deserves recognition at its finest and thank you for always being there for me. 😍