Male BBL London UK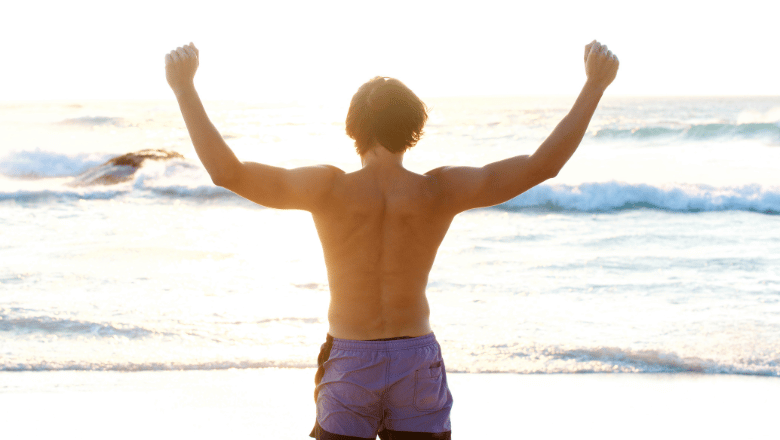 Brazilian butt lift for men, also known as a male BBL, is designed to enhance the volume of the buttocks and improve overall buttock contour with fat transfer. BBL for men is ideal for the enhancement and reshaping of buttocks and is customised to the needs and desires of a man for optimal results.
Centre for Surgery is home to some of the leading BBL surgeons in the UK. We have performed more BBL procedures than any other clinic in London and have specialised expertise in Brazilian butt lifts for men. We have been at the forefront of advancing safe practice in BBL surgery and are proud to be the first clinic in London to perform ultrasound guided BBL for increased safety and superior body contouring effects.
What are the benefits of Brazilian butt lift for men?
A Brazilian butt lift procedure can enhance the volume and increase the firmness of the buttocks to make it look more contoured and in better balance with the rest of your body shape. BBL involves two different surgical steps, the first step involves liposuction to remove areas of excess fat from targeted areas of the body such as the abdomen, love handles or back. The second step involves fat grafting or fat transfer to you precisely inject fat into the areas requiring buttock enhancement. Men can benefit from the body contouring effects of 360 liposuction to contour their midsection and torso with an enhancement in definition.
Men may prefer having a BBL procedure as an alternative to buttock implants, as a male Brazilian butt lift makes use of your own body fat as opposed to synthetic materials such as silicone implants. Using your own fat eliminates the risks of allergic reactions and offers permanent results with minimal scarring due to the very small incisions needed for the procedure.
What BBL shape is achievable with a male butt lift?
As part of the male BBL surgery, your surgeon will inject processed fat into targeted areas of your buttocks to create a highly desirable buttock appearance. Women usually prefer to have an hourglass figure from BBL surgery. Conversely, men prefer to have a more sharply defined contour that appears square-shaped with improved posterior projection and firmer-looking skin. The areas of injection will therefore differ from that used in women. Fat is often injected into the upper and lower parts of the buttocks with avoidance of the hips. This will help to avoid over-feminising the male body physique.
What does a Brazilian butt lift for men involve?
Brazilian butt lift for men is performed at our state of the art Baker Street clinic in Marylebone as a day case procedure. This means you will be able to go home later the same day once you have recovered from the effects of the anaesthetic. Male BBL surgery takes between 2 to 4 hours to carry out using a general anaesthetic. The first step involves a Liposuction to remove excess fat from unwanted areas of the body. The fat will then be processed to remove unwonted purities before being injected into the buttocks. As part of the fat transfer step, the surgeon will use real-time ultrasound scanning to direct placement into the subcutaneous fat above the gluteal muscle. Fat is never injected into the muscle or beneath it to maximise safety. As the fat is injected, the surgeon can visualise using ultrasound scanning to monitor the exact placement of the fat, optimising results and ensuring patient safety.
RELATED: What is ultrasound-guided BBL?
How long does it take to recover after a male Brazilian butt lift?
After the procedure, it is normal to experience bruising and swelling affecting the buttocks in the first two weeks. The areas where liposuction was performed may also be bruised and swollen for the first few weeks. Most patients can return to work after approximately one week. Patients may have to wait up to 2 weeks to return to work if they have a more physically demanding job. Strenuous activities can be restarted approximately six weeks after the surgery, which includes going to the gym. All men should make sure to follow their surgeon's post-operative instructions to help get the best BBL results.
What results can I expect after a male BBL?
The final BBL results may take between 3 to 6 months to fully develop once any residual swelling has disappeared and the photographs have stabilised in the new location. The liposuction areas will be quicker to heal, with most patients getting their final results between six and 12 weeks after surgery. The skin will need to expand to accommodate the new size of the buttocks. Once all swelling has disappeared, you can enjoy the results of your newly contoured and more masculine-looking butt.
Commonly asked questions about male BBL surgery
How does a male BBL differ from a female BBL?
Both male BBL and female BBL involve the same surgical steps of liposuction and fat transfer. The aesthetic goals of each procedure will be different, however, with men preferring a more square-shaped buttock compared to an hourglass figure for women. Men naturally have flatter hips and buttocks compared with women, which will be considered when planning a Brazilian butt lift for men. The surgeon will always avoid injecting fat into the hips to avoid feminising the male physique. Fat is precisely injected in the upper and lower parts of the buttock to enhance the projection, which many men appreciate when wearing tighter items of clothing such as fitted jeans.
Am I suitable for male BBL?
Men may consider themselves ideal candidates for a BBL procedure if they want to enhance their buttocks' volume and contour. Men should have good physical and mental health with a body mass index between 22 and 28. Your surgeon will confirm your suitability for the procedure after having performed a detailed physical examination.
How long does a male Brazilian butt lift last?
Once the fat has been injected into the buttocks and a new blood supply has been established, the fat transfer procedure produces permanent results. The results can be maintained over time by adhering to a healthy diet and exercise program. Significant fluctuations in weight can cause fat cells to increase or decrease in size. Repeated changes in weight will affect the elasticity of the skin surrounding the buttocks. The natural ageing process will also affect collagen content in the skin leading to the development of skin laxity and eventual sagging of the buttocks.
Will BBL results appear natural?
BBL for men can produce natural looking results when carried out by expert surgeons using gold standard surgical techniques including power-assisted liposuction and ultrasound-guided BBL. Our surgeons are focused on maximising safety for BBL surgery and will always take care to inject fat in the correct location using ultrasound guidance. Using ultrasound will help to enhance the accuracy and precision of fat transfer to the buttocks.
Is Brazilian butt lift for men worth it?
BBL for both women and men is one of our most popular procedures at Centre for Surgery. We carry out more BBL procedures than anywhere else in the UK and our results speak for themselves. The vast majority of people who have Brazilian butt lift surgery consider the procedure to be a worthwhile investment in themselves for a boost in self-confidence and emotional well-being. The procedure produces permanent results without the requirement for regular top up treatments which is commonly needed for non-surgical buttock enhancement treatments with Sculptra.
Male BBL at Centre for Surgery
At Centre for Surgery, we understand that aesthetic goals aren't limited to any gender, and that's why we proudly offer the Male Brazilian Butt Lift (BBL) procedure. This treatment aims to enhance the shape and size of a male buttocks, helping to achieve a more attractive and balanced physique.
Our team of highly trained and skilled clinicians are experienced in performing Male BBL procedures. We utilise cutting-edge techniques to ensure a personalised and safe approach to body contouring. This process involves removing fat from other areas of your body, typically the abdomen or flanks, and then strategically injecting this purified fat into your buttocks to enhance its size and shape. This ensures a natural and proportionate result, adding to your overall body aesthetics.
Just like all our procedures, the Male BBL Centre for Surgery is carried out with patient safety as our primary concern. We operate in a fully accredited clinic, strictly adhering to the highest safety standards and protocols. Throughout your journey, our dedicated team is there to guide you, ensuring you fully understand the procedure, recovery and expected results.
Furthermore, our commitment extends beyond just the treatment. We understand that post-operative care is a vital part of your journey, and therefore, we ensure comprehensive aftercare support is provided. Our team is always on hand to address any concerns or questions you may have following the procedure.
At Centre for Surgery, we are dedicated to helping you achieve your aesthetic goals with the Male BBL procedure, maintaining a focus on your health, comfort and satisfaction throughout the process. We are committed to delivering natural-looking, long-lasting results that align with your body image goals and enhance your overall appearance.