Hairline lowering in London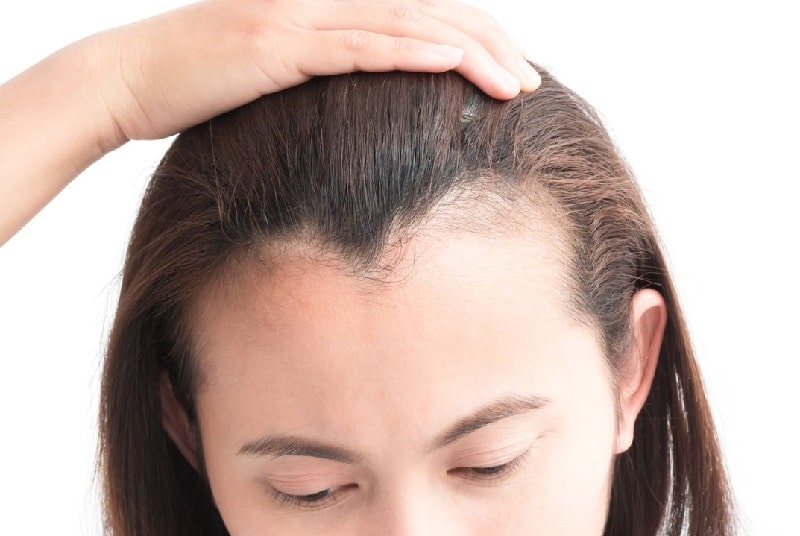 Hairline lowering surgery also known as forehead reduction surgery or scalp advancement is a surgical procedure to lower the height of the hairline. The procedure is performed almost exclusively in women where up to 5 cm of shortening can be created. In some cases, to further contour the hairline, a hair grafting procedure can be performed to reshape the hairline which can create a more feminine rounded appearance to the sides of the hairline. In cases where more than 5 cm of lowering is required then a 2 stage procedure with tissue expanders may be necessary to achieve the required level of hairline lowering.
The upper third of the face and hairline is a key aspect of defining ones gender because it forms the framework for the whole face. Hairlines in men tend to sit further back on the skull compared with a women' hairline. This gives the impression of a larger and more prominent forehead in men. In women the hairline sits at a lower position and takes on more a rounded appearance compared with the square-like appearance found in men. For many women with higher hairlines, the hairline can be lowered into a more female type of hairline with smooth curved lines leading to overall facial harmony and balanced aesthetics. An excessively high hairline can lead to a reduction in self-confidence and may lead many women to reduce the number of hairstyles they choose to have as the main priority is always to cover the prominent forehead.
Causes of an excessively high hairline:
Genetic factors
Hair loss from previous surgery such as a coronal browlift
Procedures commonly combined with hairline lowering:
Brow lift surgery aims to raise the level of the brow to create a more balanced aesthetic appearance
Eyelid surgery or blepharoplasty
Forehead contouring also known as a foreheadplasty can be used to precisely reshape the forehead bone
All our surgeons are on the GMC specialist register. Our London clinic at 106 Crawford Street was recently inspected and rated as good across all 5 domains.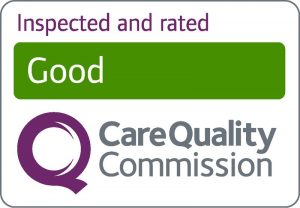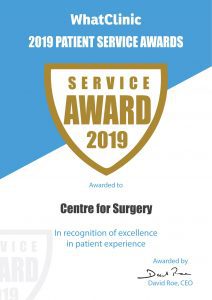 What is included in my treatment package?
As many preoperative consultations with your surgeon as you like to make sure the procedure is right for you
Treatment at a specialist day surgery facility recently rated 'Good' by the CQC
Enhanced same day discharge with the added benefits of recovering in your own home
24/7 clinical support from your surgeon for first 48 hours and our expert postoperative support team
Your very own dedicated patient coordinator
In-depth preoperative medical assessment to make sure you are fully fit for the rhinoplasty procedure
Exceptionally high standards of postoperative care described as 'outstanding' by the CQC with regular telephone and face to face checks by our expert postoperative support team
RealSelf Top Doctors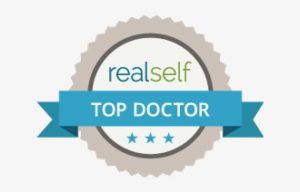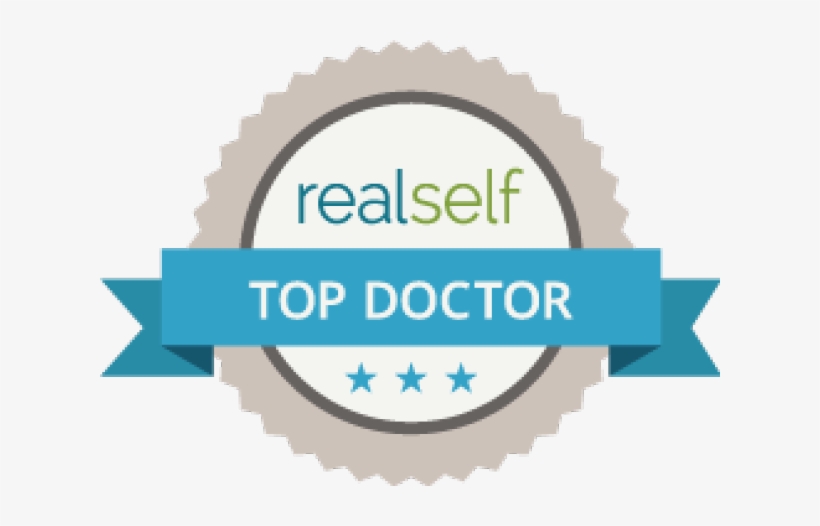 RealSelf top doctor status is awarded to less than 10% of the RealSelf doctor community.  This status is earned by achieving consistently high patient satisfaction (from RealSelf reviews), getting excellent feedback on expert answers to patient questions, and after investing significant time in Q&A and other doctor activity. RealSelf top doctors are rated among the very best surgeons in the United Kingdom and USA.
Would highly recommend Centre for Surgery. Very professional staff who supported me through my entire journey from initial consultation to the procedure. Always on hand to answer any questions I had and thoroughly explained the procedure and associated risks to ensure I was well-informed.
Amazing, exceptional, professional and quality service! From the initial request for more information until the day of procedure and after the procedure. The constant calls and emails from the team made me feel as if I was relevant and showed me that my business was important to them. Dr. Mitakos, Carolyn, Samira and Natalie (recovery nurse) OUTSTANDING, OUTSTANDING, OUTSTANDING!!! Dr. Mitakos was thorough and made sure to be honest about the procedure and my results. It's been a week post-op and I'm in love! Even with swelling in some areas!! I couldn't have asked for a better Dr. He was very professional, kind and genuine. Carolyn, Samira and Natalie are angel sent! They were so kind, caring and ensured that I was well taken care of days leading up to the surgery, on the day of surgery and during recovery. I would recommend Centre for Surgery to anyone who wants to get surgery to feel better about themselves.
Amazing service from start to finish, extremely professional staff and surgeons. Special thanks to my Consultant Plastic Surgeon Dr Ertan Erel was brilliant and made me feel so calm and confident from the moment we met through my consultation . He is definitally second to none.. I would recommend Centre for Surgery in a heart beat.
Recommend highly!! Always wanted a breast augmentation and never had the nerve to go through with it. Until i got Recommended center for surgery and spoke to carolyn and the ball got rolling 🙂 meeting dr tillo for a couple consultation made me certain i wanted it and i would be in great hands. The day of the surgery i was nervous but having such a great support team from the nurses and care team was a massive relaxation. And the aftercare is amazing. They check in with you every over day and i could contact them if needed for anything. I could name so many great people that helped me throughout my journey but dr tillo is amazing with what he does. And carolyn was and still is the best person to organise and help me with everything throughtout.
Absolutely amazing service from start to finish. I have been looked after the whole way through the process, from initial conversations, consultation, to having my surgery and being looked after by the brilliant aftercare team. I could not recommend Dr Omar Tillo enough, lovely surgeon who was honest with me throughout and made me feel so comfortable.
Domenico Betti
24/03/2021
Really wonderful experience, Jasmin the receptionist was very helpful and sweet she assisted me throughout my appointments, bookings and payment. The day of my surgery I was extremely nervous and very anxious, I was booked in for upper eyelid surgery ( Blepharoplasty ) First I was met with the lovely Gregory who I could not have asked for such a lovely kind person to be the Surgeons right hand man, he made me feel at ease straight away and as comfortable as possible. I then met my Surgeon Dr Ertan Erel who was also wonderful ( I had previously met him 2 weeks before for my consultation) I had a instant liking to him and felt comfortable with him performing the procedure on me. I had the treatment with Local anesthetic so I was fully awake and aware of what was going on, again I was extremely nervous and felt like I was having a small mini panic attack when we started but both Dr Ertan Erel and his assistant Gregory both made me feel at ease and as relaxed as they possibly could, we even had some 80s music on that helped to calm me down, Gregory was holding my hand the majority of the time and was having a chat with me that made me feel so relaxed, I could not have asked for 2 lovely men to have worked on me. Both the Surgeon and his assistant are as important as each other when you have a very nervous patient like myself. I have not had any complications since leaving the clinic and so far I am really so happy I can already see the amazing results. Dr Ertan returned my call back two days later to make sure everything was ok and how I was getting on ( that was very reassuring ) Very exited to get my stitches out in a few days. I could not give less than 5 stars so thank you very much. I will definitely be recommending. Verity.
Well where do I begin. So I am 6week post surgery and I couldn't be happier with my results. I done endless research on the procedure I wanted doing and where is best in England and Centre for surgery was the strongest contender and I felt super confident in the reviews and before and after photos they have online. So my journey started when I emailed centre for surgery for more information about liposuction and fat transfer with Dr Antonios Mitsakos. I then was contacted by Yasmin, she called me for a chat about what I'm after and to discuss options etc. She was incredible with getting my consultation and day of surgery booked as soon as she could and was on the end of the phone with any questions you had any time of day. As a first point of call Yasmin set a very high standard for the company and I was confident in my choice. I went for my consultation with Dr Antonios Mitsakos to discuss the procedure in much more depth, he went though all the risks, told me all the information I needed, we looked at my body to see if it's something he would be happy to do for me and went through all the aftercare I would need to do as well. We went through my medicals and talked about previous surgery I already had. He was so professional so informative that I literally wanted the surgery there and then. I left super happy and excited for my surgery date that was booked in. Before my surgery date I got phone call to go through all the paperwork and guidelines I had to follow and all the prep I needed to do before hand, I was told what garments were best to purchase and all the necessary bits I needed to by prior to the day. That support team were amazing and also answered any questions I had. So the day of my Surgery came and I was so calm but excited because I felt my care already had been great so I knew I was in safe hands. I had my nurse meet me to go through all medicals again, she helped me get prepared and dressed for the op and get everything ready. I then met my anaesthetist to also went through my medicals and asked all the relevant questions, gave me my pre meds and told me what he will be doing. I was super confident and he was very reassuring. Then Dr Antonios Mitsakos had my final chat before surgery checking everything through with me, confirming what he was going to do and where he was removing the unwanted fat and where he was going to transfer it too. He made me feel super comfortable and confident that I was in the right hands. I went into that theatre room a woman so unhappy with her body and when I woke up I was a new woman physically and mentally. Every single day for 2 weeks after my op I had a phone call to check in that I was doing ok and if I have any issues or concerns. The support team were absolutely amazing. I've just had my 6 week post op appointment with Dr Antonios, he again showed me my before photos and took new after photos and honestly the results are unreal. He has given me the body confidence I have never ever had and I can't thank him enough for his amazing skills and the transformation he has achieved. Thankyou so much to all of you that looked after me though out this whole procedure and a special Thankyou to Dr Antonios for changing my confidence, my body and my life. I'll be back again for more.
The service has been so far excellent and is highly recommended to anyone.
I recently had surgery here and would definitely recommend, from initial contact from Carolyn to the aftercare I received was exceptional, Carolyn was very helpful and informative and answered all my questions - even the silly ones late at night! Dr Tillo was very knowledgable, professional and welcoming at the same time and put me at ease about the procedure, it's still early but so far I'm pleased with the results
Ideal candidates for hairline lowering
All patients should be in good health and have realistic expectations about what can be achieved with hairline lowering surgery.
Women may derive greater benefit than due to the risk on ongoing hair loss in men
Women with a higher than normal hairline and a larger forehead
Thinner forehead skin with a greater capacity to be stretched (good skin laxity)
Men are also good candidates if they have a thick well-defined hairline without a history of previous hair loss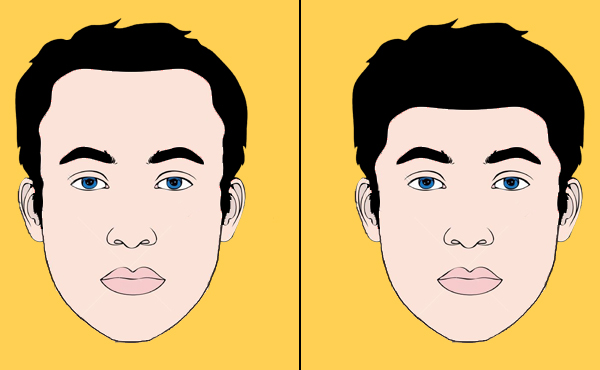 We do not treat patients below the age of 18 years of age.
Healing is better if patients refrain from or quit smoking.
Who should not have hairline lowering:
Patients with unrealistic expectations
Patients who have has a previous traditional brow lift
Men with a severely receding hairline
Danielle Palmer
24/07/2021
Amazing!! I had a labiaplasty done recently and could not fault the practice on anything. The results themselves snd the experience I had with the team has been incredible
Thiago Ferreira
06/07/2021
I got in touch with the staff and they promptly got back to solve my concerns even if for some reason we had a gap in comms they were able to get back to me and answer my questions Thanks for the good customer service.
Everything was great from start to finish. Was easy and straight forward. Would highly recommenced using Centre for surgery to have a procedure.
I had an osteoma removed from my forehead with Dr Omar Tillo and I couldn't have asked for a better result! I had been researching for a long time before deciding to go ahead with the procedure as I knew I didn't want to swap a bump on my forehead with a scar. Dr Omar Tillo was able to successfully and skilfully remove the osteoma endoscopically and I was left with a very small inconspicuous scar, less than 1cm, hidden nicely behind my hairline. I couldn't be happier with the end result. All the staff at Centre for Surgery were brilliant. Carolyn, my patient co-ordinator was very helpful, patient and always had time to answer my questions. On the day of the procedure, Dr Omar Tillo and Gregory were amazing! They were very professional and made me feel at complete ease. I experienced very little discomfort during and after the procedure. The whole thing was a breeze and my only regret is that I didn't do it sooner. The after care was also amazing and I healed very quickly. I would like to take this opportunity to thank Dr Omar Tillo, Carolyn, Gregory and all the staff at Centre for Surgery. I would highly recommend Dr Omar Tillo and Centre for Surgery!
I had a smooth procedure all throughout. Staff were very compassionate and caring.
Surgical techniques for hairline lowering
Hairline lowering is an outpatient surgical procedure meaning you will admitted and discharged on the same day which allows you to recover in the comfort of your own home. The hairline lowering procedure can be performed under either a general anaesthetic or a local anaesthetic. Although our surgeons recommend TIVA general anaesthesia for optimal comfort. The surgeon begins by marking the location of the planned new hairline. The incision is performed in a zig-zag configuration to closely resemble the appearance of a natural looking hairline.
The skin above the marked new hairline is surgically removed. The skin margins are then carefully sutured together in 3 layers to reduce the tension on the superficial aspects of the incision. As the incision is sutured, the new hairline is surgically lowered to the planned marked position. Your surgeon may choose to use non-dissolvable sutures which are then removed at your follow-appointment as these give much better scar cosmesis compared with dissolvable sutures. During the healing process, hair follicles will regrow through the incision line and this helps to disguise the appearance of the resulting scar.
Where the hairline needs to be advanced more than 5cm, then a 2 stage procedure is necessary. In the first stage, a temporary implantable device called a tissue expander will be inserted to place the forehead skin on stretch. The tissue expander is essentially an inflatable balloon which when inflated beneath the skin will stretch the skin. The balloon is inflated by injected sterile saline solution. The tissue expander is left in for approximately 4-6 weeks before being removed and the surgical hairline advancement taking place in the second procedure. In some cases, your surgeon may recommend a third stage hair transplant procedure to increase the density of the hair follicles. The skin that was placed on stretch by the tissue expander often leads to reduction in density of hair follicles as the hair follicles are spaced further apart.
Preparation for hairline lowering
Patients who smoke will be advised to stop for at least 2 weeks before the date of their procedure. Smoking has detrimental effects on your circulation and is well known to slow the healing process. All medications, prescribed and over the counter will be reviewed. Aspirin and aspirin containing medicines should be stopped both before and after surgery. Aspirin and NSAIDS impair the body's natural clotting process and may cause bleeding complications after surgery. If you require pain relief after surgery, paracetamol is advised.
Recovery after hairline lowering
Patients recovering after hairline lowering tends to have very little in the way of postoperative pain. Bruising of the forehead and eye region may develop and this often resolves within 5-7 days. Swelling of the region may take a little longer to settle. Most patients are able to return to work after one week although it is possible to commence light activities after about 2-3 days. Numbness of the area near the front part of the scalp is quite common and is mostly temporary in nature but may take up to three months to fully resolve.
Risks and potential complications of hairline lowering
Hairline lowering surgery is a commonly performed procedure at Centre for Surgery. At your consultation, your surgeon will discuss the potential risks and complications associated with the scalp advancement procedure.
Potential scalp advancement complications
Anaesthetic risks
Postoperative haemorrhage
Excessive scarring
Delayed wound healing
Hair loss around the incisions
Nerve injury leading to numbness
Facial nerve injury
Surgical site infection
Brow asymmetry
Requirement for a revision procedure