Hairline lowering in London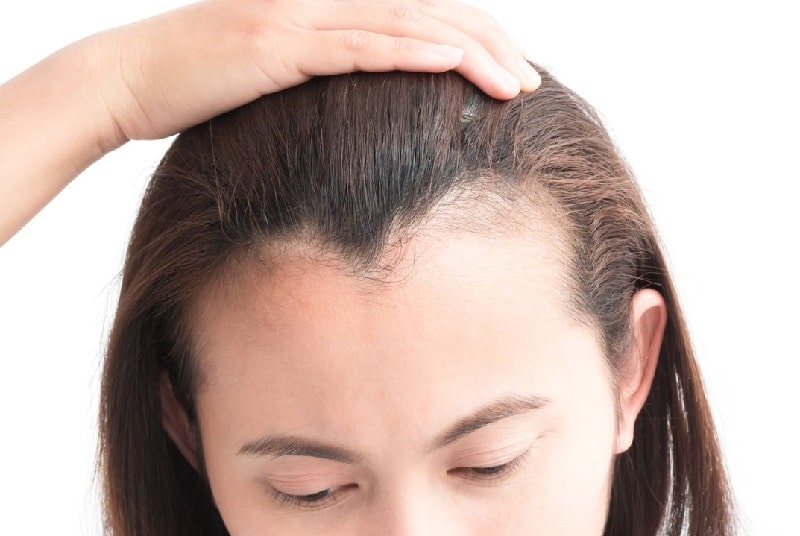 Hairline lowering surgery also known as forehead reduction surgery or scalp advancement is a surgical procedure to lower the height of the hairline. The procedure is performed almost exclusively in women where up to 5 cm of shortening can be created. In some cases, to further contour the hairline, a hair grafting procedure can be performed to reshape the hairline which can create a more feminine rounded appearance to the sides of the hairline. In cases where more than 5 cm of lowering is required then a 2 stage procedure with tissue expanders may be necessary to achieve the required level of hairline lowering.
The upper third of the face and hairline is a key aspect of defining ones gender because it forms the framework for the whole face. Hairlines in men tend to sit further back on the skull compared with a women' hairline. This gives the impression of a larger and more prominent forehead in men. In women the hairline sits at a lower position and takes on more a rounded appearance compared with the square-like appearance found in men. For many women with higher hairlines, the hairline can be lowered into a more female type of hairline with smooth curved lines leading to overall facial harmony and balanced aesthetics. An excessively high hairline can lead to a reduction in self-confidence and may lead many women to reduce the number of hairstyles they choose to have as the main priority is always to cover the prominent forehead.
Causes of an excessively high hairline:
Genetic factors
Hair loss from previous surgery such as a coronal browlift
Procedures commonly combined with hairline lowering:
Brow lift surgery aims to raise the level of the brow to create a more balanced aesthetic appearance
Eyelid surgery or blepharoplasty
Forehead contouring also known as a foreheadplasty can be used to precisely reshape the forehead bone
Ideal candidates for hairline lowering
All patients should be in good health and have realistic expectations about what can be achieved with hairline lowering surgery.
Women may derive greater benefit than due to the risk on ongoing hair loss in men
Women with a higher than normal hairline and a larger forehead
Thinner forehead skin with a greater capacity to be stretched (good skin laxity)
Men are also good candidates if they have a thick well-defined hairline without a history of previous hair loss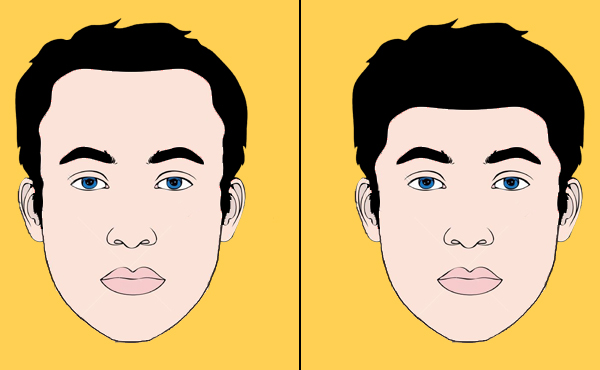 We do not treat patients below the age of 18 years of age.
Healing is better if patients refrain from or quit smoking.
Who should not have hairline lowering:
Patients with unrealistic expectations
Patients who have has a previous traditional brow lift
Men with a severely receding hairline
Adebimpe Adewoyin
04/02/2021
I had 360 Liposuction and BBL with centre for surgery 11/01/2021. I found centre for surgery by searching online. My consultation was booked with Dr. Tillo, the procedure was explained to me thoroughly including the risks, the clinic is beautiful and very clean. I received the best care I could think of on the day of my surgery, the staff were very friendly and caring, the surgery went well and the result was amazing! My recovery was very quick too with no complications. I am very happy with the follow up and after care. I would highly recommend centre for surgery.
I was able to be booked for my consultation and procedure on the timeline that suited me. Very happy overall; especially with my results and the care I've received since. Would return
Highly Recommend Mr Tilo and this clinic. My partner had Facial Scar Revision 5 weeks ago and can honestly say the speed, care and attention Mr Tilo and the team gave him was amazing. Right from the outset when I contacted Michael for a quote the speed and professionalism he gave was 5 star. My partner was also very nervous about the whole procedure and the attention the nursing team gave helped ease any nerves
I recently had surgery performed for a small unwanted tattoo by Mr Amir Sadri. The whole team at Centre for Surgery were brilliant and Mr Amir Sadri perfomed a brilliant job and cannot thank him enough for his services. I would thoroughly recommend anyone considering any form of procedure to go with these guys as from start to finish were brilliant.
Bracesbybella Annabelle Ariza
24/08/2020
I had a wonderful experience . I cannot thank you all enough. The location is convenient, the actual place is lovely , non clinical looking. I had liposuction carried out and I was amazed at how caring and wonderful the entire team were towards me. I would definitely recommend to friends and family. Big shout out to Dr Tillo , nursing team and wonderful reception team. Please don't be disheartened by bad reviews , often people ask for prices to try and avoid a proper consultation. If you are seriously considering surgery, you should always have time for a proper consultation with a surgeon who can then provide you with an accurate estimate/quote for propsed (suitable)treatment.
Dr Gilleard at Centre for Surgery is master of rhinoplasty surgery! Absolutely fab work with piezotome technique. Hardly any bruising at all.
Surgical techniques for hairline lowering
Hairline lowering is an outpatient surgical procedure meaning you will admitted and discharged on the same day which allows you to recover in the comfort of your own home. The hairline lowering procedure can be performed under either a general anaesthetic or a local anaesthetic. Although our surgeons recommend TIVA general anaesthesia for optimal comfort. The surgeon begins by marking the location of the planned new hairline. The incision is performed in a zig-zag configuration to closely resemble the appearance of a natural looking hairline.
The skin above the marked new hairline is surgically removed. The skin margins are then carefully sutured together in 3 layers to reduce the tension on the superficial aspects of the incision. As the incision is sutured, the new hairline is surgically lowered to the planned marked position. Your surgeon may choose to use non-dissolvable sutures which are then removed at your follow-appointment as these give much better scar cosmesis compared with dissolvable sutures. During the healing process, hair follicles will regrow through the incision line and this helps to disguise the appearance of the resulting scar.
Where the hairline needs to be advanced more than 5cm, then a 2 stage procedure is necessary. In the first stage, a temporary implantable device called a tissue expander will be inserted to place the forehead skin on stretch. The tissue expander is essentially an inflatable balloon which when inflated beneath the skin will stretch the skin. The balloon is inflated by injected sterile saline solution. The tissue expander is left in for approximately 4-6 weeks before being removed and the surgical hairline advancement taking place in the second procedure. In some cases, your surgeon may recommend a third stage hair transplant procedure to increase the density of the hair follicles. The skin that was placed on stretch by the tissue expander often leads to reduction in density of hair follicles as the hair follicles are spaced further apart.
Preparation for hairline lowering
Patients who smoke will be advised to stop for at least 2 weeks before the date of their procedure. Smoking has detrimental effects on your circulation and is well known to slow the healing process. All medications, prescribed and over the counter will be reviewed. Aspirin and aspirin containing medicines should be stopped both before and after surgery. Aspirin and NSAIDS impair the body's natural clotting process and may cause bleeding complications after surgery. If you require pain relief after surgery, paracetamol is advised.
Recovery after hairline lowering
Patients recovering after hairline lowering tends to have very little in the way of postoperative pain. Bruising of the forehead and eye region may develop and this often resolves within 5-7 days. Swelling of the region may take a little longer to settle. Most patients are able to return to work after one week although it is possible to commence light activities after about 2-3 days. Numbness of the area near the front part of the scalp is quite common and is mostly temporary in nature but may take up to three months to fully resolve.
Risks and potential complications of hairline lowering
Hairline lowering surgery is a commonly performed procedure at Centre for Surgery. At your consultation, your surgeon will discuss the potential risks and complications associated with the scalp advancement procedure.
Potential scalp advancement complications
Anaesthetic risks
Postoperative haemorrhage
Excessive scarring
Delayed wound healing
Hair loss around the incisions
Nerve injury leading to numbness
Facial nerve injury
Surgical site infection
Brow asymmetry
Requirement for a revision procedure