Morpheus8 in London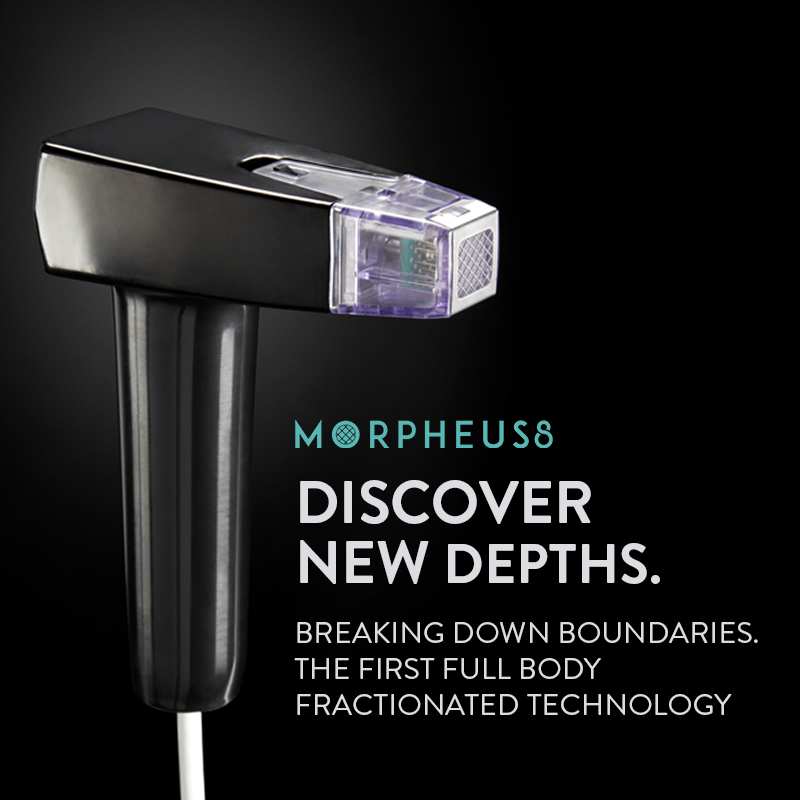 Morpheus8 is a new subdermal adipose remodeling device (SARD) that fractionally remodels and contours the face and body. Penetrating deep into the skin and fat, Morpheus8 is perfect for both facial rejuvenation and body contouring to achieve a more desired smooth and sleek appearance. Unlike laser resurfacing, Morpheus8 can be used on all skin types. This minimally invasive skin tightening tool involving the use of adjustable depth fractional RF microneedling.
Morpheus8 is a handheld device which combines microneedling and radiofrequency energy to improve the quality of the skin and tighten the skin.
Morpheus8 works great for 3 types of concerns:
1 – the younger patient who wants soft tissue tightening without traditional operations such as a facelift and without the attendant scars, risks or downtime.
2 – patients with soft tissue laxity who are not severe enough to justify the time, expense and risk of a more invasive procedure such as facelift
3 – those with recurrent soft tissue laxity who have already undergone a traditional surgical procedure such as a facelift
Morpheus8 is frequently combined with bipolar RF for optimal skin tightening. Bipolar RF includes AccuTite, FaceTite, BodyTite and CelluTite.
All our doctors are on the GMC specialist register. Our London dermatology clinic at 106 Crawford Street was recently inspected and rated as good across all 5 domains.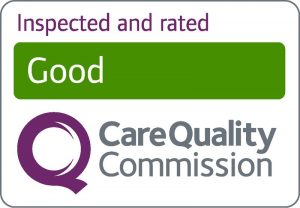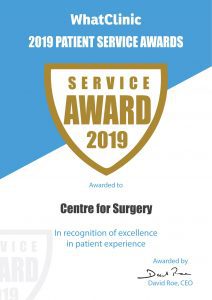 RealSelf Top Doctors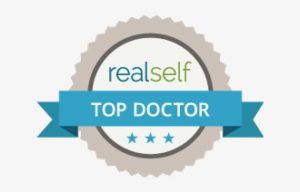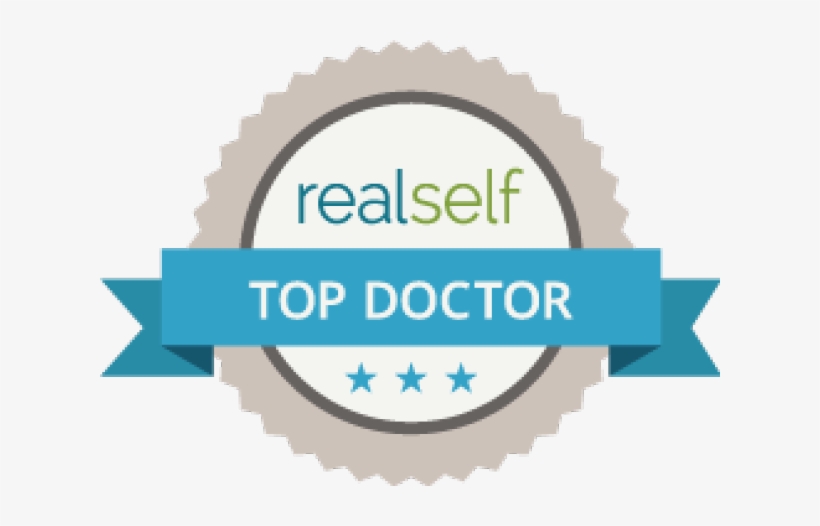 RealSelf top doctor status is awarded to less than 10% of the RealSelf doctor community.  This status is earned by achieving consistently high patient satisfaction (from RealSelf reviews), getting excellent feedback on expert answers to patient questions, and after investing significant time in Q&A and other doctor activity. RealSelf top doctors are rated among the very best surgeons in the United Kingdom and USA.
Domenico Betti
24/03/2021
Really wonderful experience, Jasmin the receptionist was very helpful and sweet she assisted me throughout my appointments, bookings and payment. The day of my surgery I was extremely nervous and very anxious, I was booked in for upper eyelid surgery ( Blepharoplasty ) First I was met with the lovely Gregory who I could not have asked for such a lovely kind person to be the Surgeons right hand man, he made me feel at ease straight away and as comfortable as possible. I then met my Surgeon Dr Ertan Erel who was also wonderful ( I had previously met him 2 weeks before for my consultation) I had a instant liking to him and felt comfortable with him performing the procedure on me. I had the treatment with Local anesthetic so I was fully awake and aware of what was going on, again I was extremely nervous and felt like I was having a small mini panic attack when we started but both Dr Ertan Erel and his assistant Gregory both made me feel at ease and as relaxed as they possibly could, we even had some 80s music on that helped to calm me down, Gregory was holding my hand the majority of the time and was having a chat with me that made me feel so relaxed, I could not have asked for 2 lovely men to have worked on me. Both the Surgeon and his assistant are as important as each other when you have a very nervous patient like myself. I have not had any complications since leaving the clinic and so far I am really so happy I can already see the amazing results. Dr Ertan returned my call back two days later to make sure everything was ok and how I was getting on ( that was very reassuring ) Very exited to get my stitches out in a few days. I could not give less than 5 stars so thank you very much. I will definitely be recommending. Verity.
Well where do I begin. So I am 6week post surgery and I couldn't be happier with my results. I done endless research on the procedure I wanted doing and where is best in England and Centre for surgery was the strongest contender and I felt super confident in the reviews and before and after photos they have online. So my journey started when I emailed centre for surgery for more information about liposuction and fat transfer with Dr Antonios Mitsakos. I then was contacted by Yasmin, she called me for a chat about what I'm after and to discuss options etc. She was incredible with getting my consultation and day of surgery booked as soon as she could and was on the end of the phone with any questions you had any time of day. As a first point of call Yasmin set a very high standard for the company and I was confident in my choice. I went for my consultation with Dr Antonios Mitsakos to discuss the procedure in much more depth, he went though all the risks, told me all the information I needed, we looked at my body to see if it's something he would be happy to do for me and went through all the aftercare I would need to do as well. We went through my medicals and talked about previous surgery I already had. He was so professional so informative that I literally wanted the surgery there and then. I left super happy and excited for my surgery date that was booked in. Before my surgery date I got phone call to go through all the paperwork and guidelines I had to follow and all the prep I needed to do before hand, I was told what garments were best to purchase and all the necessary bits I needed to by prior to the day. That support team were amazing and also answered any questions I had. So the day of my Surgery came and I was so calm but excited because I felt my care already had been great so I knew I was in safe hands. I had my nurse meet me to go through all medicals again, she helped me get prepared and dressed for the op and get everything ready. I then met my anaesthetist to also went through my medicals and asked all the relevant questions, gave me my pre meds and told me what he will be doing. I was super confident and he was very reassuring. Then Dr Antonios Mitsakos had my final chat before surgery checking everything through with me, confirming what he was going to do and where he was removing the unwanted fat and where he was going to transfer it too. He made me feel super comfortable and confident that I was in the right hands. I went into that theatre room a woman so unhappy with her body and when I woke up I was a new woman physically and mentally. Every single day for 2 weeks after my op I had a phone call to check in that I was doing ok and if I have any issues or concerns. The support team were absolutely amazing. I've just had my 6 week post op appointment with Dr Antonios, he again showed me my before photos and took new after photos and honestly the results are unreal. He has given me the body confidence I have never ever had and I can't thank him enough for his amazing skills and the transformation he has achieved. Thankyou so much to all of you that looked after me though out this whole procedure and a special Thankyou to Dr Antonios for changing my confidence, my body and my life. I'll be back again for more.
The service has been so far excellent and is highly recommended to anyone.
I recently had surgery here and would definitely recommend, from initial contact from Carolyn to the aftercare I received was exceptional, Carolyn was very helpful and informative and answered all my questions - even the silly ones late at night! Dr Tillo was very knowledgable, professional and welcoming at the same time and put me at ease about the procedure, it's still early but so far I'm pleased with the results
A simply fabulous experience with Dr Misra. Centre for Surgery was recommended to me by a close friend who had received excellent treatment. From the first call to the day of my procedure and beyond, the level of care has been exceptional. The aftercare phone calls really gave me peace of mind and I look forward to my follow up appointment with Dr Misra.
Everything has been great! From submitting the online enquiry form I received a call from Nikesh within about ten minutes discussing the procedure and how the process works. Got booked in for an initial telephone conversation and then in-person consultation with Dr Gilleard. The finance team had no issue with me making individual payments and Nikesh patiently answered my many questions and calls in the lead up to the surgery. Everyone on the actual day was very reassuring (I was quite nervous) and efficient. I was very pleased with how smoothly everything ran with the surgery and was even more straight forward then expected. Dr Gilleard also took a phone call later that evening when we had some questions about the anaesthetic. Gregory has phoned most days since the surgery to check in on my recovery and has been lovely. Highly recommend!
To say they change my life is an understatement. All the staff here are SOO down to earth and make you feel at ease! From check up calls to that first consultation, Lidia made sure everything was running smoothly for me!! The whole team is literally by your side all the way!! Going in to a procedure i was petrified, scared and everything else, i couldn't even bring my self to the consultation but Lidia made it her priority to ensure i was as comfortable as can be and that i was in safe hands! without her kind words i wouldn't have gone ahead with it all. Having really bad anxiety has always been a challenge for me but i can honestly say after my experience with Dr.Dimitriadi she basically educated me and gave me a whole different perspective on my procedure and that in-fact i was more then normal even if i didn't feel so myself! Something i've never had before! Her support was beyond belief, i couldn't thank Dr. Dimitriadi and everyone enough for making me feel so secure. Her team were brilliant i've never felt more confident and finally excited about my next chapter in life!! Safe hands is indeed the word for it!! I would highly recommend Centre for surgery as I truly believe no other practise would make this journey as professional and comforting as they did! Feeling extremely grateful and blessed to have had the most amazing team to give me a start on my dream life. I say that because with no exaggeration i have been dreaming for this day for as long as i can remember. Slowly but surly i'm going through the healing stages and i couldn't be more happier with my results!!!! Brings me tears of joy just writing this review. You guys are straight out the best!
Extremely happy and proud of the final result! From the beginning of the process to get rhinoplasty Yasmin made sure that all my questions were answered and that I never had to worry about something going wrong. The team is very good with communication and keeping you at ease. I highly recommend my surgeon Mr Amir Sadri! He did a fantastic job with my nose making it look better than we expected so soon post the surgery. He made sure that we had a detailed conversation about my expectations and what is possible and has exceeded in the work that he performed on my nose! My only concern throughout the whole process that I raised was that I felt like there was a bit of rush to wake me up post surgery, however once communicated it back to Mr Sadri he made sure that he'd advise the team to help with a calm waking up moving forwards. Thank you for helping me with what WAS my insecurity Patryk
Drooping heavy eye lids were making me look older and more tired than I felt. (Nothing more deflating when feeling sparkling and vibrant at a party, to be told you're looking tired!) Time for action. Blepharoplasty. Did my research, found Centre for Surgery, booked a consultation and met Mr Erel, a highly qualified surgeon. Any nervousness was dispelled immediately by his calm, friendly and professional guidance. The supporting team were great, special mention for Lea, and the whole process was straightforward. Two weeks in from the operation and I am thrilled with the results.(Should have done it sooner!) I thoroughly recommend them.
Benefits of Morpheus8
Morpheus8 allows you to achieve results which in many cases match those of more traditional surgery such as a facelift without the need for incisions, scars or downtime. Morpheus8 combines radiofrequency with microneedling to completely rejuvenate your skin. While popularly used on the face and neck for comprehensive facial rejuvenation, Morpheus8 can also be used for body contouring on the arms, abdomen, thighs, buttocks, knees and underarms using the brand new Morpheus8 body tips. Morpheus8 is often chosen as a precursor or alternative to face or neck lift surgery, or used to maintain results post surgery.
Why do people have Morpheus8?
It is a quick, safe, effective and non-surgical treatment
Achieve tighter, firmer, lifted skin of the face and neck
Impressive degree of facial rejuvenation
No need for general anaesthetic. Morpheus8 is routinely performed under a local anaesthetic
No downtime and no risk of scarring compared with traditional surgery
RF microneedling achieves tissue tightening by the thermal application of heat to the deep dermis. This triggers a healing cascade leading to collagen and elastin formation. In contrast to laser, Morpheus8 has much better safety profile for all skin types in terms of post-inflammatory hyperpigmentation and scarring. Morpheus8 can be combined with laser resurfacing as part of our hybrid laser resurfacing protocol (laser + RF) for total rejuvenation of the face and neck.
Morpheus8 is an approved Subdermal Adipose Remodeling Device. This means it is able to treat deeper than previous microneedling treatments, which means the radiofrequency energy is able to treat areas beneath the skin such as fatty necks and jowls.
Microneedling has undergone a series of refinements over the last 10 years. Traditional microneedling done with rollers (Dermaroller), stamps (Dermastamp) or motorised pens (Dermapen) are outdated forms of microneedling.
RF microneedling utilising single use applicators, multipolar RF delivery and special designed insulated needles is the current gold standard for microneedling. 
Adebimpe Adewoyin
04/02/2021
I had 360 Liposuction and BBL with centre for surgery 11/01/2021. I found centre for surgery by searching online. My consultation was booked with Dr. Tillo, the procedure was explained to me thoroughly including the risks, the clinic is beautiful and very clean. I received the best care I could think of on the day of my surgery, the staff were very friendly and caring, the surgery went well and the result was amazing! My recovery was very quick too with no complications. I am very happy with the follow up and after care. I would highly recommend centre for surgery.
I was able to be booked for my consultation and procedure on the timeline that suited me. Very happy overall; especially with my results and the care I've received since. Would return
Highly Recommend Mr Tilo and this clinic. My partner had Facial Scar Revision 5 weeks ago and can honestly say the speed, care and attention Mr Tilo and the team gave him was amazing. Right from the outset when I contacted Michael for a quote the speed and professionalism he gave was 5 star. My partner was also very nervous about the whole procedure and the attention the nursing team gave helped ease any nerves
I recently had surgery performed for a small unwanted tattoo by Mr Amir Sadri. The whole team at Centre for Surgery were brilliant and Mr Amir Sadri perfomed a brilliant job and cannot thank him enough for his services. I would thoroughly recommend anyone considering any form of procedure to go with these guys as from start to finish were brilliant.
Bracesbybella Annabelle Ariza
24/08/2020
I had a wonderful experience . I cannot thank you all enough. The location is convenient, the actual place is lovely , non clinical looking. I had liposuction carried out and I was amazed at how caring and wonderful the entire team were towards me. I would definitely recommend to friends and family. Big shout out to Dr Tillo , nursing team and wonderful reception team. Please don't be disheartened by bad reviews , often people ask for prices to try and avoid a proper consultation. If you are seriously considering surgery, you should always have time for a proper consultation with a surgeon who can then provide you with an accurate estimate/quote for propsed (suitable)treatment.
Dr Gilleard at Centre for Surgery is master of rhinoplasty surgery! Absolutely fab work with piezotome technique. Hardly any bruising at all.
Types of Morpheus8 treatments
Morpheus8 can be used in 4 unique configurations depending on the aesthetic requirement:
Morpheus8 (24 pin)
Morpheus8 Resurfacing (24 pin uncoated)
Morpheus8 Prime (12 pin coated)
Morpheus8 Body (40 pin coated)
Morpheus8 Body is a deep fractional treatment with the ability to deliver radiofrequency energy to depths of up to 7mm (+1mm thermal profile) for deep tissue tightening and fat remodelling. Morpheus8 is safe on skin types up to and including type 6 with little risk of post inflammatory hyperpigmentation (PIH) which is common with other resurfacing methods like laser resurfacing.
Read testimonials from our amazing patients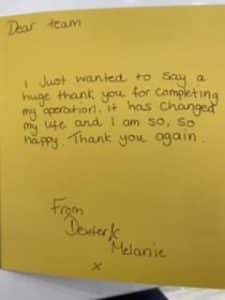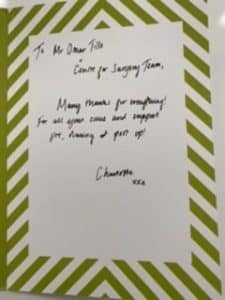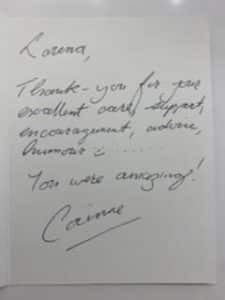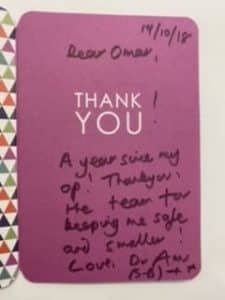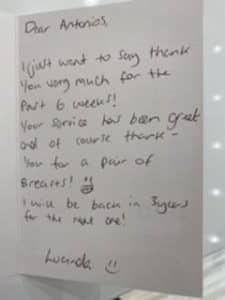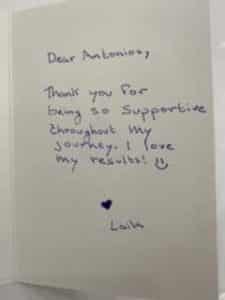 Ideal candidates for Morpheus8
Morpheus8 is a suitable treatment for those who are wishing to improve the appearance of:
Mild sagging in the face and neck

Sun damage

Acne scars

Lines and creases

Stretch marks

Uneven texture

Pores
You will need to be at least 18 years old to undergo this treatment.
This treatment is suitable for all skin types.
You will need to have realistic expectations about what the procedure can achieve.
You may not be a suitable candidate if you are currently pregnant, breastfeeding or have an active skin infection. Those who have severe wrinkles or skin laxity may not be suitable.
Prior to undergoing this treatment, you will need to have a consultation with one of our surgeons. They will be able to assess your skin and ensure you are a suitable candidate for this procedure. Some people may need to combine treatments, or it may be better to undergo more invasive procedures.
Morpheus8 procedure
This is a minimally invasive procedure. A topical anaesthetic will be applied to the skin prior to the procedure to help with any discomfort.
Treatment time will vary, it may take anywhere between 45 minutes to two hours to complete.
Morpheus8 works by utilising microneedles which are infused with radiofrequency energy. The microneedles are then used on the target area, penetrating up to 4mm. The radiofrequency is then applied at this level. The handheld device will be gently passed over the skin until the treatment is complete.
This treatment will not only target the fat beneath the skin but will cause the collagen in the skin to be stimulated and new collagen will produce. This will cause the skin to become tighter, more vibrant and more youthful.
Recovery after Morpheus8
As this is a non-surgical procedure, you will experience minimal downtime.
Following the treatment, it is usual to experience redness, swelling and shiny skin for up to five days. You may also notice that your skin will peel during this period.
During the first few days following the procedure, you will need to ensure you take care of your skin. You will need to avoid excess sun exposure and ensure you apply high SPF sunscreen. You should also ensure your skin stays moisturised.
Avoid applying makeup until the following day.
You will not need to take any time off work – most people will return to work the day after they have treatment.
You will be able to notice results straight after the procedure. However, with time the results will continue to improve, and you will notice the best results after two to three weeks.
Morpheus8 before and after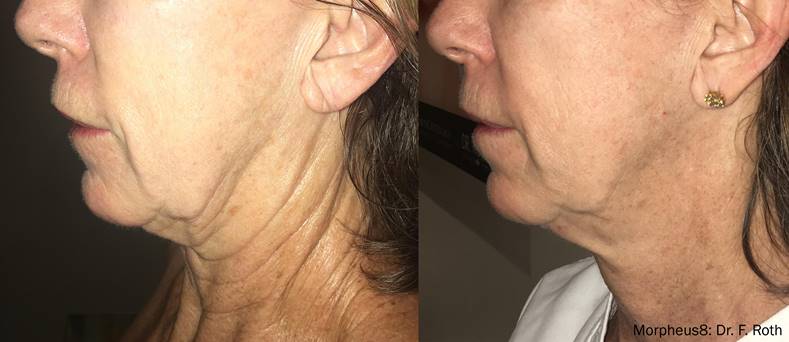 FaceTite combined with Morpheus8: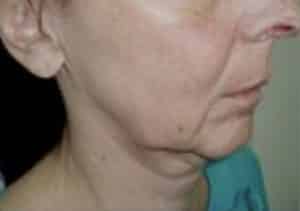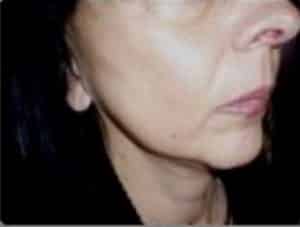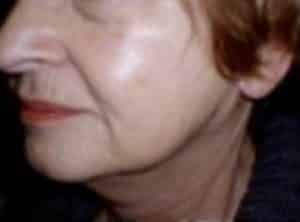 How to find us
Centre for Surgery is located at 106 Crawford Street in Marylebone. Crawford Street is just off Baker Street.
We are easily accessible by all major bus routes that pass through Baker Street as well as Baker Street underground station.
From the tube station, we are just a 5 minute walk southwards down Baker Street followed by a right turn onto Crawford Street. The clinic is about 200 yards on the left.
There is ample local pay & display parking in the surrounding area and an NCP car park is located further west along Crawford Street. Our local residential parking zone is the City of Westminster.
Address: 106 Crawford Street, Marylebone, London, W1H 2HY