Morpheus8 in London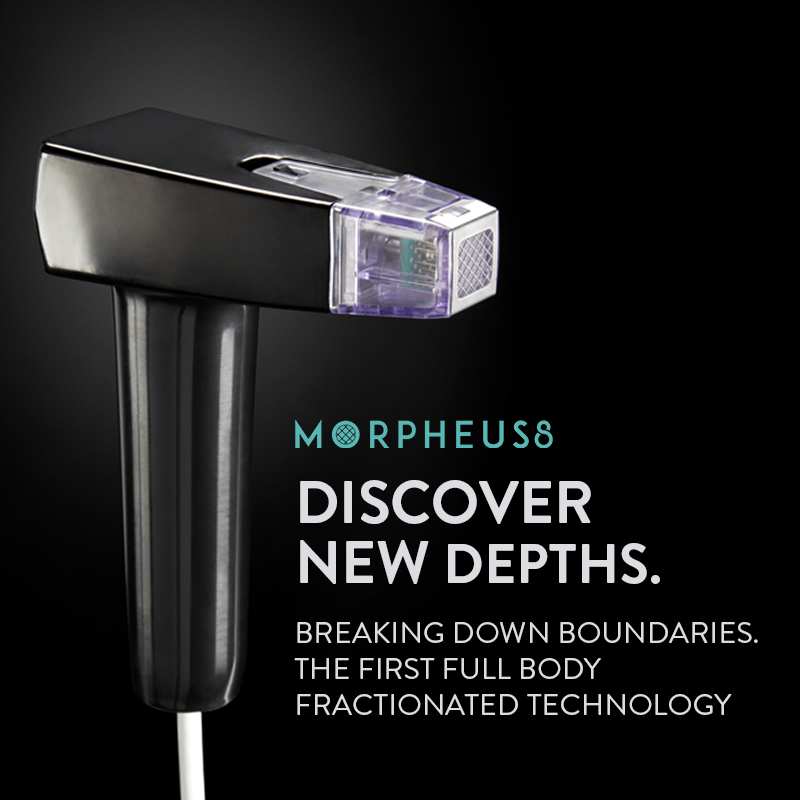 With advancing years, the skin gradually loses its firmness and elasticity. Collagen and elastin content diminish and is often accompanied by volume loss caused by loss of underlying fat. The result is often skin that is sagging, less firm and prone to developing lines and wrinkles. The lines and wrinkles which develop can be worsened by fluctuations in weight, tobacco smoking, chronic sun exposure and genetics. Once advanced skin changes have developed, even premium skin creams and serums are unable to restore a healthy and youthful appearance. Although a surgical facelift is an excellent procedure for addressing the ageing face, not all patients are willing to accept an invasive procedure that carries risks and downtime. Centre for Surgery are pleased offer Morpheus8 fractional radiofrequency microneedling for restoration of a youthful and refreshed appearance without the incisions, scars, risks or downtime of traditional surgery.
Morpheus is fully FDA approved for the smoothening of fine lines and wrinkles in the face, neck and décolletage. The treatment involves the delivery of precise radiofrequency energy deep into the dermal layer of the skin. The transmitted thermal energy induces stimulation of new collagen and elastin production which are the fundamental building blocks of smoother and firmer skin. Treatment results continue to improve over time as the collagen content is replenished and remodelled leading to a lifting and plumping effect. The newly remodelled skin is both firmer and tighter.
What is Morpheus8?
Morpheus8 is a new subdermal adipose remodeling device (SARD) that fractionally remodels and contours the face and body. Penetrating deep into the skin and fat, Morpheus8 is perfect for both facial rejuvenation and body contouring to achieve a more desired smooth and sleek appearance. Unlike laser resurfacing, Morpheus8 can be used on all skin types. This minimally invasive skin tightening tool involving the use of adjustable depth fractional RF microneedling.
Morpheus8 is a handheld device which combines microneedling and radiofrequency energy to improve the quality of the skin and tighten the skin.
Expected Results after Morpheus8
Reducing perioral lines around the mouth
Smoothening of deep lines around the eyes
Reduction of laxity of jawline leading to a tighter more defined jawline
Tightening of skin beneath the chin which leads to reduction in appearance of a double chin
Tightening tissue in the neck and décolletage area
Morpheus8 works great for 3 types of concerns:
1 – the younger patient who wants soft tissue tightening without traditional operations such as a facelift and without the attendant scars, risks or downtime.
2 – patients with soft tissue laxity who are not severe enough to justify the time, expense and risk of a more invasive procedure such as facelift
3 – those with recurrent soft tissue laxity who have already undergone a traditional surgical procedure such as a facelift
Morpheus8 is frequently combined with bipolar RF for optimal skin tightening. Bipolar RF includes AccuTite, FaceTite, BodyTite and CelluTite.
All our doctors are on the GMC specialist register. Our London dermatology clinic at 106 Crawford Street was recently inspected and rated as good across all 5 domains.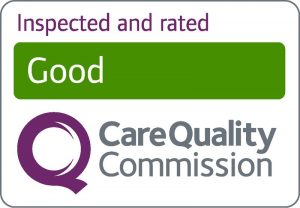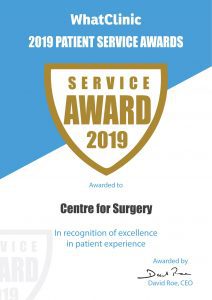 RealSelf Top Doctors for RF microneedling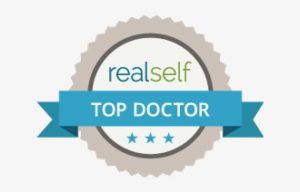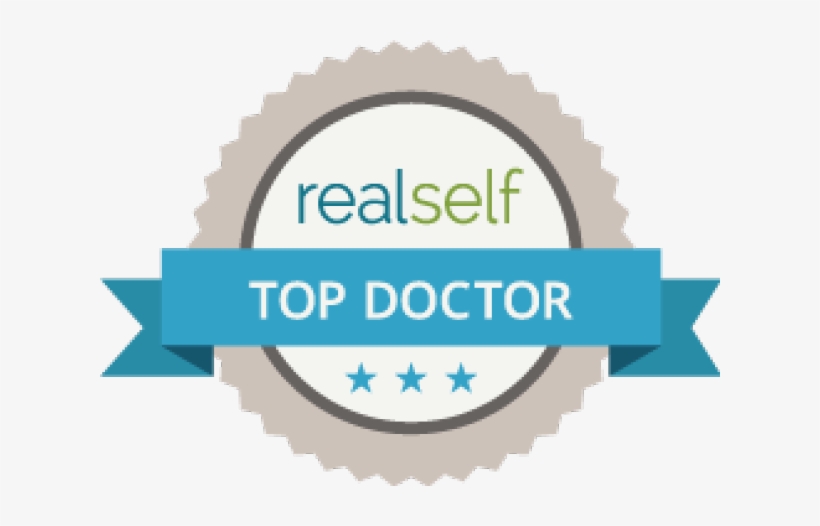 RealSelf top doctor status is awarded to less than 10% of the RealSelf doctor community.  This status is earned by achieving consistently high patient satisfaction (from RealSelf reviews), getting excellent feedback on expert answers to patient questions, and after investing significant time in Q&A and other doctor activity. RealSelf top doctors are rated among the very best surgeons in the United Kingdom and USA.
Would highly recommend Centre for Surgery. Very professional staff who supported me through my entire journey from initial consultation to the procedure. Always on hand to answer any questions I had and thoroughly explained the procedure and associated risks to ensure I was well-informed.
Amazing, exceptional, professional and quality service! From the initial request for more information until the day of procedure and after the procedure. The constant calls and emails from the team made me feel as if I was relevant and showed me that my business was important to them. Dr. Mitakos, Carolyn, Samira and Natalie (recovery nurse) OUTSTANDING, OUTSTANDING, OUTSTANDING!!! Dr. Mitakos was thorough and made sure to be honest about the procedure and my results. It's been a week post-op and I'm in love! Even with swelling in some areas!! I couldn't have asked for a better Dr. He was very professional, kind and genuine. Carolyn, Samira and Natalie are angel sent! They were so kind, caring and ensured that I was well taken care of days leading up to the surgery, on the day of surgery and during recovery. I would recommend Centre for Surgery to anyone who wants to get surgery to feel better about themselves.
Amazing service from start to finish, extremely professional staff and surgeons. Special thanks to my Consultant Plastic Surgeon Dr Ertan Erel was brilliant and made me feel so calm and confident from the moment we met through my consultation . He is definitally second to none.. I would recommend Centre for Surgery in a heart beat.
Recommend highly!! Always wanted a breast augmentation and never had the nerve to go through with it. Until i got Recommended center for surgery and spoke to carolyn and the ball got rolling 🙂 meeting dr tillo for a couple consultation made me certain i wanted it and i would be in great hands. The day of the surgery i was nervous but having such a great support team from the nurses and care team was a massive relaxation. And the aftercare is amazing. They check in with you every over day and i could contact them if needed for anything. I could name so many great people that helped me throughout my journey but dr tillo is amazing with what he does. And carolyn was and still is the best person to organise and help me with everything throughtout.
Absolutely amazing service from start to finish. I have been looked after the whole way through the process, from initial conversations, consultation, to having my surgery and being looked after by the brilliant aftercare team. I could not recommend Dr Omar Tillo enough, lovely surgeon who was honest with me throughout and made me feel so comfortable.
Domenico Betti
24/03/2021
Really wonderful experience, Jasmin the receptionist was very helpful and sweet she assisted me throughout my appointments, bookings and payment. The day of my surgery I was extremely nervous and very anxious, I was booked in for upper eyelid surgery ( Blepharoplasty ) First I was met with the lovely Gregory who I could not have asked for such a lovely kind person to be the Surgeons right hand man, he made me feel at ease straight away and as comfortable as possible. I then met my Surgeon Dr Ertan Erel who was also wonderful ( I had previously met him 2 weeks before for my consultation) I had a instant liking to him and felt comfortable with him performing the procedure on me. I had the treatment with Local anesthetic so I was fully awake and aware of what was going on, again I was extremely nervous and felt like I was having a small mini panic attack when we started but both Dr Ertan Erel and his assistant Gregory both made me feel at ease and as relaxed as they possibly could, we even had some 80s music on that helped to calm me down, Gregory was holding my hand the majority of the time and was having a chat with me that made me feel so relaxed, I could not have asked for 2 lovely men to have worked on me. Both the Surgeon and his assistant are as important as each other when you have a very nervous patient like myself. I have not had any complications since leaving the clinic and so far I am really so happy I can already see the amazing results. Dr Ertan returned my call back two days later to make sure everything was ok and how I was getting on ( that was very reassuring ) Very exited to get my stitches out in a few days. I could not give less than 5 stars so thank you very much. I will definitely be recommending. Verity.
Well where do I begin. So I am 6week post surgery and I couldn't be happier with my results. I done endless research on the procedure I wanted doing and where is best in England and Centre for surgery was the strongest contender and I felt super confident in the reviews and before and after photos they have online. So my journey started when I emailed centre for surgery for more information about liposuction and fat transfer with Dr Antonios Mitsakos. I then was contacted by Yasmin, she called me for a chat about what I'm after and to discuss options etc. She was incredible with getting my consultation and day of surgery booked as soon as she could and was on the end of the phone with any questions you had any time of day. As a first point of call Yasmin set a very high standard for the company and I was confident in my choice. I went for my consultation with Dr Antonios Mitsakos to discuss the procedure in much more depth, he went though all the risks, told me all the information I needed, we looked at my body to see if it's something he would be happy to do for me and went through all the aftercare I would need to do as well. We went through my medicals and talked about previous surgery I already had. He was so professional so informative that I literally wanted the surgery there and then. I left super happy and excited for my surgery date that was booked in. Before my surgery date I got phone call to go through all the paperwork and guidelines I had to follow and all the prep I needed to do before hand, I was told what garments were best to purchase and all the necessary bits I needed to by prior to the day. That support team were amazing and also answered any questions I had. So the day of my Surgery came and I was so calm but excited because I felt my care already had been great so I knew I was in safe hands. I had my nurse meet me to go through all medicals again, she helped me get prepared and dressed for the op and get everything ready. I then met my anaesthetist to also went through my medicals and asked all the relevant questions, gave me my pre meds and told me what he will be doing. I was super confident and he was very reassuring. Then Dr Antonios Mitsakos had my final chat before surgery checking everything through with me, confirming what he was going to do and where he was removing the unwanted fat and where he was going to transfer it too. He made me feel super comfortable and confident that I was in the right hands. I went into that theatre room a woman so unhappy with her body and when I woke up I was a new woman physically and mentally. Every single day for 2 weeks after my op I had a phone call to check in that I was doing ok and if I have any issues or concerns. The support team were absolutely amazing. I've just had my 6 week post op appointment with Dr Antonios, he again showed me my before photos and took new after photos and honestly the results are unreal. He has given me the body confidence I have never ever had and I can't thank him enough for his amazing skills and the transformation he has achieved. Thankyou so much to all of you that looked after me though out this whole procedure and a special Thankyou to Dr Antonios for changing my confidence, my body and my life. I'll be back again for more.
The service has been so far excellent and is highly recommended to anyone.
I recently had surgery here and would definitely recommend, from initial contact from Carolyn to the aftercare I received was exceptional, Carolyn was very helpful and informative and answered all my questions - even the silly ones late at night! Dr Tillo was very knowledgable, professional and welcoming at the same time and put me at ease about the procedure, it's still early but so far I'm pleased with the results
Benefits of Morpheus8
Morpheus8 allows you to achieve results which in many cases match those of more traditional surgery such as a facelift without the need for incisions, scars or downtime. Morpheus8 combines radiofrequency with microneedling to completely rejuvenate your skin. While popularly used on the face and neck for comprehensive facial rejuvenation, Morpheus8 can also be used for body contouring on the arms, abdomen, thighs, buttocks, knees and underarms using the brand new Morpheus8 body tips. Morpheus8 is often chosen as a precursor or alternative to face or neck lift surgery, or used to maintain results post surgery.
Why do people have Morpheus8?
It is a quick, safe, effective and non-surgical treatment
Achieve tighter, firmer, lifted skin of the face and neck
Impressive degree of facial rejuvenation
No need for general anaesthetic. Morpheus8 is routinely performed under a local anaesthetic
No downtime and no risk of scarring compared with traditional surgery
RF microneedling achieves tissue tightening by the thermal application of heat to the deep dermis. This triggers a healing cascade leading to collagen and elastin formation. In contrast to laser, Morpheus8 has much better safety profile for all skin types in terms of post-inflammatory hyperpigmentation and scarring. Morpheus8 can be combined with laser resurfacing as part of our hybrid laser resurfacing protocol (laser + RF) for total rejuvenation of the face and neck.
Morpheus8 is an approved Subdermal Adipose Remodeling Device. This means it is able to treat deeper than previous microneedling treatments, which means the radiofrequency energy is able to treat areas beneath the skin such as fatty necks and jowls.
Microneedling has undergone a series of refinements over the last 10 years. Traditional microneedling done with rollers (Dermaroller), stamps (Dermastamp) or motorised pens (Dermapen) are outdated forms of microneedling.
RF microneedling utilising single use applicators, multipolar RF delivery and special designed insulated needles is the current gold standard for microneedling. 
Danielle Palmer
24/07/2021
Amazing!! I had a labiaplasty done recently and could not fault the practice on anything. The results themselves snd the experience I had with the team has been incredible
Thiago Ferreira
06/07/2021
I got in touch with the staff and they promptly got back to solve my concerns even if for some reason we had a gap in comms they were able to get back to me and answer my questions Thanks for the good customer service.
Everything was great from start to finish. Was easy and straight forward. Would highly recommenced using Centre for surgery to have a procedure.
I had an osteoma removed from my forehead with Dr Omar Tillo and I couldn't have asked for a better result! I had been researching for a long time before deciding to go ahead with the procedure as I knew I didn't want to swap a bump on my forehead with a scar. Dr Omar Tillo was able to successfully and skilfully remove the osteoma endoscopically and I was left with a very small inconspicuous scar, less than 1cm, hidden nicely behind my hairline. I couldn't be happier with the end result. All the staff at Centre for Surgery were brilliant. Carolyn, my patient co-ordinator was very helpful, patient and always had time to answer my questions. On the day of the procedure, Dr Omar Tillo and Gregory were amazing! They were very professional and made me feel at complete ease. I experienced very little discomfort during and after the procedure. The whole thing was a breeze and my only regret is that I didn't do it sooner. The after care was also amazing and I healed very quickly. I would like to take this opportunity to thank Dr Omar Tillo, Carolyn, Gregory and all the staff at Centre for Surgery. I would highly recommend Dr Omar Tillo and Centre for Surgery!
I had a smooth procedure all throughout. Staff were very compassionate and caring.
Types of Morpheus8 treatments
Morpheus8 can be used in 4 unique configurations depending on the aesthetic requirement:
Morpheus8 (24 pin)
Morpheus8 Resurfacing (24 pin uncoated)
Morpheus8 Prime (12 pin coated)
Morpheus8 Body (40 pin coated)
Morpheus8 Body is a deep fractional treatment with the ability to deliver radiofrequency energy to depths of up to 7mm (+1mm thermal profile) for deep tissue tightening and fat remodelling. Morpheus8 is safe on skin types up to and including type 6 with little risk of post inflammatory hyperpigmentation (PIH) which is common with other resurfacing methods like laser resurfacing.
Read testimonials from our amazing patients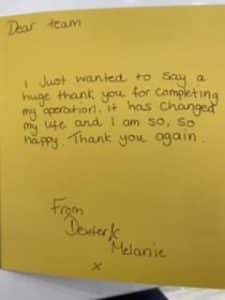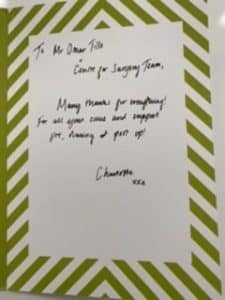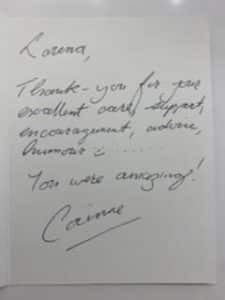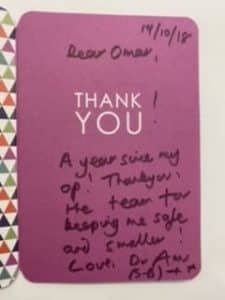 Things to consider before having Morpheus8 treatment
We believe that the best outcomes after Morpheus8 treatment happen when patients make the right choice of clinic and practitioner
1. In deciding on the right clinic for you, always  carry out extensive research and choose a well established and reputable clinic. Centre for Surgery are specialists in aesthetic, laser and surgical treatments and have been established for many years. Our patient coordinators and practitioners are here to answer any questions you may have to empower you with the right information.
2. Your choice of practitioner should be based on their qualifications, experience and having a record of good patient feedbacks. You should know who you will be seeing before your consultation. At Centre for surgery, our specialists are specially selected after a rigorous appointments process to ensure they have the right skill set to perform Morpheus8.
3. When choosing to have a cosmetic procedure, you should not base your decision on price alone. It is important to make sure you are having treatment in a safe and regulated environment by staff who are both full trained and caring to look after your needs – before, during and after your procedure.
4. Avoid clinics who offer a 'hard-sell'. If something sounds too good to be true, it probably is. Ask your practitioner what techniques will be used. Specialists at Centre for Surgery perform all types of aesthetic procedures which can complement the Morpheus8 treatment.
We believe patient safety and happy satisfied patients are the bedrock of our reputation as an ethical provider of cosmetic surgery. Our doctors and aesthetic practitioners are known for giving straightforward honest advice and you can be assured that your journey with Centre for Surgery will be a positive experience on the path to renewed self-confidence.
Ideal candidates for Morpheus8
Morpheus8 is a suitable treatment for those who are wishing to improve the appearance of:
Mild sagging in the face and neck

Chronic sun damage

Acne scars

Perioral fine lines

Uneven tone and texture

Scars and stretch marks
You will need to be at least 18 years old to undergo this treatment. This treatment is suitable for all skin types including darker skin types. You will need to have realistic expectations about what the procedure can achieve as it does not give surgical results but can significantly improve ageing changes.
Who is not suitable for Morpheus8?
You will not be a suitable candidate if you are currently pregnant, breastfeeding or have an active skin infection. Those who have severe wrinkles or skin laxity may not be suitable. Prior to undergoing this treatment, you will need to have a consultation with one of our surgeons. They will be able to assess your skin and ensure you are a suitable candidate for this procedure. Some people may need to combine treatments, or it may be better to undergo more effective but invasive procedures such as a surgical facelift.
Morpheus8 procedure
Morpheus8 RF microneedling is minimally invasive procedure. In most cases a topical anaesthetic will be applied to the skin prior to the procedure to minimise any discomfort associated with treatment. For larger areas or for treatment performed at higher energy settings, your practitioner may perform a local anaesthetic block for enhanced comfort. Treatment time can vary depending on the areas treated. A full face and neck treatment takes about 2 hours to complete. Morpheus8 works by utilising microneedles which are combined with radiofrequency energy. The microneedles are then used on the target area, penetrating up to 4mm. The radiofrequency is then applied at this level. The handheld device will be gently passed over the skin until the treatment is complete. This treatment will not only target the fat beneath the skin but will also act on the collagen and elastin in the skin for enhanced effect. This will cause the skin to become tighter, more vibrant and more youthful.
Recovery after RF microneedling
As this is a non-surgical procedure, you will experience minimal downtime. Following the treatment, it is usual to experience redness, swelling and shiny skin for up to five days. You may also notice that your skin will peel during this period. During the first few days following the procedure, you will need to ensure you take care of your skin. You will need to avoid excess sun exposure and ensure you apply high SPF sunscreen. You should also ensure your skin stays moisturised. Avoid applying makeup until the following day. You will not need to take any time off work – most people will return to work the day after they have treatment. You will be able to notice results straight after the procedure. However, with time the results will continue to improve, and you will notice the best results after two to three weeks.
Morpheus8 before and after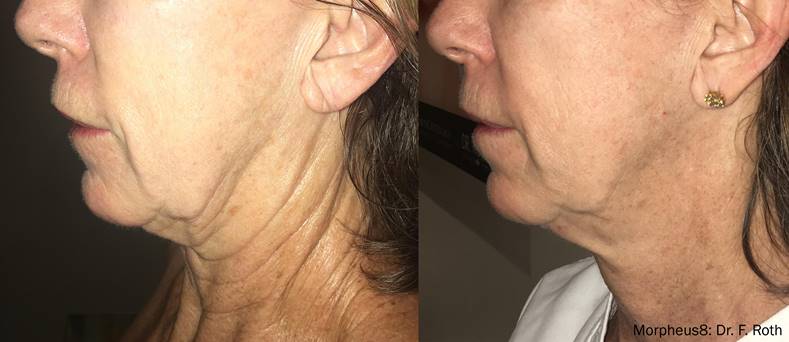 FaceTite combined with Morpheus8: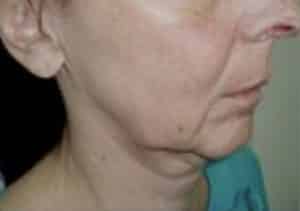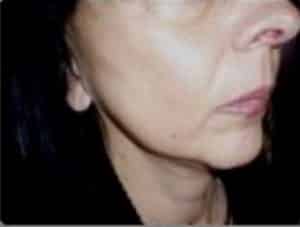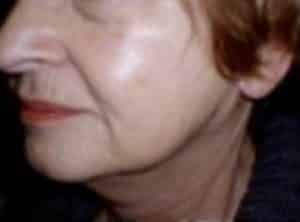 How to find us
Centre for Surgery is located at 106 Crawford Street in Marylebone. Crawford Street is just off Baker Street.
We are easily accessible by all major bus routes that pass through Baker Street as well as Baker Street underground station.
From the tube station, we are just a 5 minute walk southwards down Baker Street followed by a right turn onto Crawford Street. The clinic is about 200 yards on the left.
There is ample local pay & display parking in the surrounding area and an NCP car park is located further west along Crawford Street. Our local residential parking zone is the City of Westminster.
Address: 106 Crawford Street, Marylebone, London, W1H 2HY
What To Expect
The consultation
We always recommend a face to face consultation with one of our expert aesthetic practitioners as a first step in your journey towards achieving a more revitalised appearance When you meet with one of our practitioners, they will take time to listen carefully to what you hope to achieve and give you an expert opinion on what can and cannot be achieved with Morpheus8 after performing a thorough physical examination. Your practitioner may use computerised digital imaging to map the structure of the face region in detail to give you an idea of how you could look like after your procedure.
Your practitioner will also take a number of measurements as part of a detailed facial analysis. Finally high resolution photographs are taken in a number of views. Your surgeon will also discuss with you the potential risks and complications of radio frequency microneedling and what to expect in the period after your procedure. It is important to know what medicines you taking as some medicines can interfere with blood clotting and may need to be stopped. Any history of medical conditions or previous surgery will also be recorded and all the compiled information is used to make a decision on your medical fitness for the Morpheus8 procedure. After a recommended two week "cool off" period and provided you are appropriate for the procedure, you can then make an informed decision on whether you would like to proceed with the Morpheus8 procedure. If you are unsure on any aspect of the procedure and what it entails then we would invite you to return for as many follow-up consultations with your practitioner as you like to make sure that Morpheus8 is right for you. The consultation lasts about 45 minutes on average. It may take longer if your procedure is going to be more complex or combined with other treatments. We would actively recommend coming in for a follow-up consultation to ensure all your questions are answered.