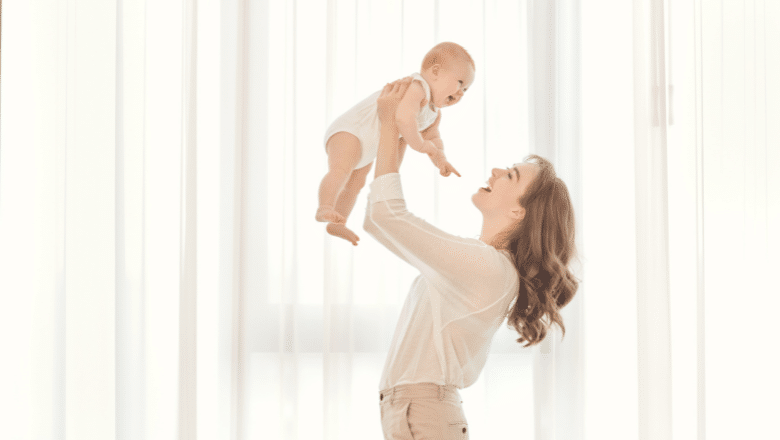 After having a baby, a lot of mums notice that their bodies look and feel different. You might find that your breasts aren't as perky as they used to be, or that your tummy has extra skin or a bit of a pouch that just won't go away, no matter how much you exercise or watch what you eat. Some mums also get a gap between their tummy muscles, known as diastasis recti. While all these changes are completely normal and come from the amazing thing your body did in growing and giving birth to a baby, they can sometimes make you feel uncomfortable.
That's where a 'Mummy Makeover' comes in. This is a kind of surgery that focuses on sorting out these post-baby body changes. You could choose to get your breasts lifted or implants to give them more shape. Or, you might opt for a tummy tuck that can help tighten up your belly and make it look more like it did before you had your little one.
So, if you're feeling a bit down about how your body's changed after becoming a mum, a Mummy Makeover could be a way to help you feel more like yourself again. It can give your confidence a boost and make you more comfortable in your own skin. Just remember, it's always a good idea to chat to a professional at Centre for Surgery about what might be best for you.
RELATED: Mummy Makeover: The Ultimate Guide
Understanding the Transformative Effects on the Body After Pregnancy
The journey of pregnancy is a miraculous one, allowing a woman to create and bring new life into the world. But this awe-inspiring process can bring about many physical changes that can be surprising, and sometimes challenging, for new mothers. Understanding these changes in depth can empower women to make informed decisions about their bodies and well-being after childbirth.
RELATED: Benefits of a Mummy Makeover After Pregnancy
Weight Gain and Loss: Stretch Marks and More
Gaining weight is a necessary part of pregnancy to support your growing baby. However, this can result in stretch marks, which often appear on the belly but can also occur on the thighs, hips, and bottom. These marks happen when your skin stretches more quickly than it can adapt. They often start as reddish or purplish lines and may fade to a lighter tone over time, although they usually don't disappear entirely. Natural weight loss after giving birth can contribute to skin appearing loose or saggy, another source of concern for some new mums.
Breast Engorgement: More Than Just Temporary Fullness
Shortly after you give birth, you may notice that your breasts feel fuller and heavier than usual. This is a natural process, as your body ramps up milk production in anticipation of breastfeeding. Even if you choose not to breastfeed, your body will still go through this phase. Once the milk is reabsorbed into the body or used up through breastfeeding, many women notice a change in their breast size and shape. They may appear less dense and may sag compared to their pre-pregnancy appearance. This change can sometimes cause discomfort and may also affect how some women feel about their post-pregnancy bodies.
Sagging Breasts: More Than Just Aesthetic Concerns
One of the most noticeable changes can be sagging breasts. This happens due to hormonal changes throughout pregnancy and after, as well as the physical effects of breastfeeding. Breasts may lose their youthful firmness and perkiness, which can result in a drop in confidence for some women but also could lead to physical discomfort in certain cases.
Diastasis Recti: The Gap Between Abdominal Muscles
Another common condition is diastasis recti, which is the separation of the abdominal muscles, creating a noticeable gap. This often manifests as a bulging or protruding abdomen and can have implications beyond just appearance. It can also result in lower back pain and contribute to poor posture.
Excess Skin: A Long-lasting Reminder
After childbirth, it's not uncommon for your belly to appear soft and baggy. This happens because your skin and muscles had to stretch a lot to make room for your growing baby. While some women find that their abdomen gradually firms up with exercise and time, others are left with a pouch of excess skin that won't go away no matter how much they diet or exercise. For those who find this change impacts their self-esteem or comfort, surgical options like a tummy tuck might be considered.
Stubborn Fat Deposits: Not Just About Diet and Exercise
Finally, many women find that even with a balanced diet and regular exercise, they have areas of stubborn fat that just won't go away. Commonly, these persist around the abdomen, thighs, or hips. These fat deposits can often feel demoralising, especially when women are making concerted efforts to return to their pre-pregnancy shape.
RELATED: Liposuction vs Tummy Tuck For a Flatter Stomach
Postpartum Plastic Surgery: Tailoring Treatment to Individual Needs
The journey of motherhood is an incredible one, but it's also one that can bring about many changes to a woman's body. While some women embrace these changes wholeheartedly, others look for ways to reclaim their pre-pregnancy bodies. For those in the latter category, there are a number of postpartum plastic surgery options available to specifically address post-pregnancy body changes. Two of the most popular are breast augmentation and tummy tucks.
Breast augmentation is often sought out by women who have experienced changes in their breast volume, shape, and symmetry as a result of pregnancy and breastfeeding. During this procedure, breast implants are inserted to add volume and improve the overall appearance of the breasts. The result is a fuller, more balanced look that many women find restores not just their figure, but their self-confidence as well. This procedure can be tailored to suit individual needs, whether you're looking for a subtle enhancement or a more noticeable change.
A tummy tuck, also known as abdominoplasty, is another popular choice for women post-pregnancy. Unlike breast augmentation, which focuses solely on the breasts, a tummy tuck concentrates on improving the appearance of the abdominal area. This procedure is particularly beneficial for women who have loose skin or weakened abdominal muscles after pregnancy, conditions that are often resistant to diet and exercise alone. During a tummy tuck, excess skin is removed and the abdominal muscles are tightened, resulting in a flatter, more toned stomach. Not only does this improve appearance, but it can also provide functional benefits like reduced back pain and improved posture.
Breast Augmentation: A Comprehensive Solution for Post-Pregnancy Breast Changes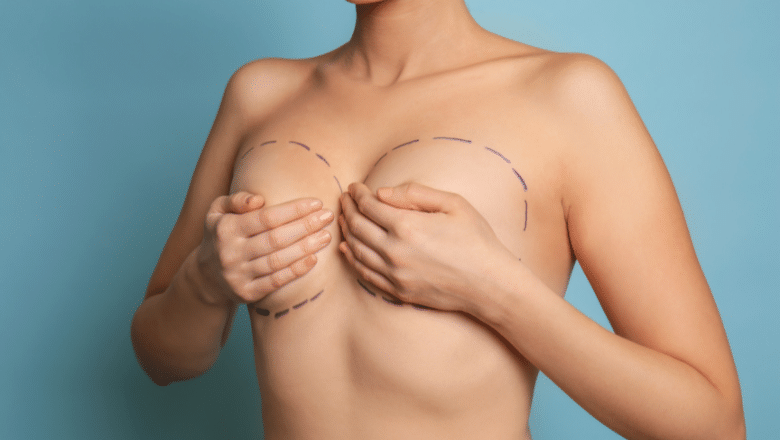 Addressing the Effects of Pregnancy and Breastfeeding
The journey of motherhood is beautiful but can come with some surprising changes to a woman's body. One area often affected is the breasts, which can undergo considerable alterations in volume, shape, and symmetry due to hormonal fluctuations, pregnancy, and breastfeeding. Women seeking to regain their pre-pregnancy breast appearance frequently opt for breast augmentation as a solution.
The Procedure: Tailored to Your Needs
Also known as a 'boob job,' post-pregnancy breast augmentation is more than just a cosmetic enhancement. It begins with an in-depth consultation to understand your unique needs, desires, and anatomical considerations. During this session, you'll discuss the size you aim to achieve, the shape you prefer, and the type of implant that would best suit you. There are multiple breast implant options, including saline and silicone, each offering distinct advantages in terms of feel, appearance, and durability. Your surgeon will provide expert guidance to help you choose an implant that aligns with your goals.
Beyond Just Size: Correcting Asymmetry and Improving Proportions
Breast augmentation post-pregnancy does more than just increase the size of the breasts. It also provides a way to improve symmetry and even out any imbalances that may have occurred due to pregnancy or breastfeeding. This holistic approach ensures that the result is not just larger breasts, but breasts that are harmoniously proportioned to the rest of your body.
Additional Considerations: When a Lift May Be Necessary
It's crucial to note that while breast augmentation is excellent for restoring volume and correcting asymmetry, it may not be sufficient for addressing significant sagging or drooping, a condition medically known as ptosis. If this is a concern, a combined procedure that includes a breast lift may be recommended. The lift can raise the breasts to a more youthful position, complementing the augmentation for a comprehensive improvement in breast aesthetics.
RELATED: Breast Lift with Implants
Tummy Tuck After Pregnancy: A Comprehensive Solution for Abdominal Changes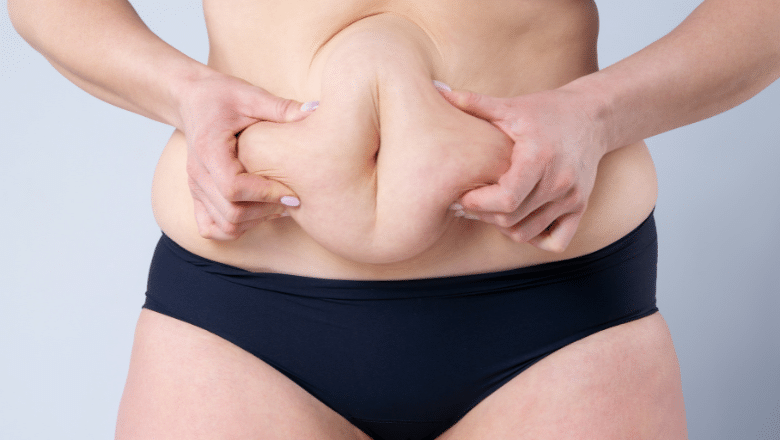 Addressing the Postpartum Body
The joy of bringing a new life into the world often comes with changes to the mother's body. One area that is particularly affected is the abdomen. Many women experience excess skin, loose or stretched abdominal muscles, and even diastasis recti, a condition where the abdominal muscles separate during pregnancy. A postpartum tummy tuck, also known as abdominoplasty, offers a targeted solution for these concerns, allowing women to reclaim a more toned and flat stomach.
The Procedure: More Than Skin Deep
A tummy tuck isn't just a cosmetic fix; it's a procedure that addresses both the appearance and the underlying structure of the abdomen. During the surgery, an incision is made in the lower abdominal area, giving the surgeon access to the muscles beneath the skin. These muscles are tightened, pulling them closer together and repairing any separation that may have occurred. Once the muscles are secure, the surgeon removes any excess skin and repositions the remaining skin for a smoother, more natural appearance.
Functional Benefits: Beyond Cosmetics
One of the most significant advantages of a post-pregnancy tummy tuck is the functional improvement it can offer. Loose or separated abdominal muscles can cause discomfort or even pain in some cases. By tightening these muscles, the tummy tuck not only enhances the aesthetic appeal of the abdomen but can also alleviate physical discomfort. This makes the procedure a particularly attractive option for women who are looking to improve both their appearance and their quality of life.
Achieving a New Contour: The Aesthetic Advantages
The aesthetic benefits of a postpartum tummy tuck are substantial. The procedure effectively eliminates the sagging, excess skin often left behind after childbirth, and can substantially reduce the visibility of stretch marks located in the lower abdominal area. Additionally, the tightening of the abdominal muscles often results in a more defined waistline, contributing to an overall improved body contour.
Liposuction: Targeting Stubborn Fat Post-Pregnancy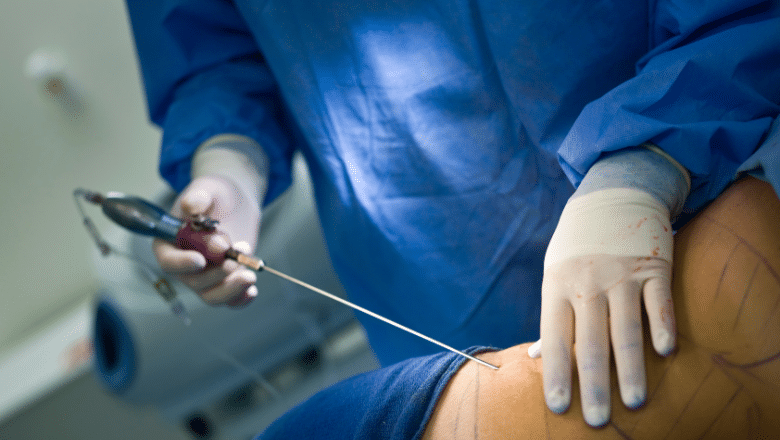 The Challenge of Postpartum Weight Loss
While many women are able to lose some of the weight gained during pregnancy through diet and exercise, it's not uncommon to have persistent areas of stubborn fat that simply won't budge. These pockets of fat can be frustrating, especially for those who are close to their pre-pregnancy weight but still find that certain areas are resistant to traditional weight loss methods.
What Liposuction Offers
Liposuction serves as a targeted solution for these challenges, allowing for the removal of stubborn fat deposits located just beneath the skin. It's a surgical procedure that involves inserting a small, hollow tube known as a cannula to suction out unwanted fat cells. The result is a more sculpted appearance, targeting those stubborn areas that diet and exercise alone couldn't address.
Preparing for the Procedure: What You Should Know
It's essential to approach liposuction with the right mindset. While it can be an effective method for eliminating persistent fat pockets, it's not a standalone solution for overall weight loss. Before considering liposuction, it's advisable to reach or come close to your target weight through diet and exercise. This ensures that the procedure serves as a fine-tuning tool, rather than a primary means of weight loss, thus offering more lasting and satisfying results.
Benefits Beyond Aesthetics
While the most immediate benefit of liposuction is cosmetic, achieving your desired body contour can also have psychological and emotional benefits. For many women, getting rid of stubborn fat pockets can boost self-confidence and contribute to a greater sense of well-being, allowing them to fully enjoy the new chapter of life that motherhood brings.
A Combined Approach: Achieving Comprehensive Transformation Post-Pregnancy
The Power of Synergy: Breast Augmentation and Tummy Tuck
The changes that occur in a woman's body after pregnancy and childbirth can often be multi-faceted, affecting both the breasts and the abdomen. For those seeking a comprehensive solution, combining breast augmentation with a postpartum tummy tuck offers a synergistic approach to restoring pre-pregnancy form. This dual-procedure strategy allows women to achieve a complete transformation, tackling concerns related to volume loss, shape, and muscle tone in one go.
Enhanced Outcomes: The Benefits of a Combined Procedure
When breast augmentation and tummy tuck are performed together, the results can be truly transformative. Breast augmentation can restore volume, improve shape, and correct asymmetries, leading to more youthful and fuller breasts. At the same time, a tummy tuck can work wonders on the abdominal area by tightening the muscles, removing excess skin, and creating a flatter, more toned stomach. The combination of these procedures often leads to improved overall body proportions and a balanced aesthetic that enhances the patient's natural features.
Efficiency and Cost-Effectiveness: Two Birds, One Stone
One of the most appealing aspects of opting for a combined approach is the efficiency it offers. Addressing multiple areas in a single surgical session allows for a reduced overall recovery period, as patients heal from both procedures simultaneously. This not only streamlines the recuperation process but may also yield cost benefits. When procedures are performed together, patients can save on certain overhead costs such as anaesthesia and facility fees, making the combined approach a potentially more economical choice.
RELATED: How Much Does A Mummy Makeover Cost?
Holistic Transformation: More Than Just Physical Changes
The impact of such a comprehensive transformation often goes beyond physical appearance. Achieving desired body contours and proportions can bring a significant boost in self-esteem and overall well-being. For many women, this holistic improvement in quality of life allows them to more fully embrace the joys and challenges of motherhood, armed with renewed confidence.
Navigating Recovery After Post-Pregnancy Surgery
Immediate Post-Surgery: What to Expect
Once you've undergone your post-pregnancy surgery—be it breast augmentation, tummy tuck, liposuction, or a combination of these—you'll typically need to plan for at least a week to 10 days of rest at home. Exercise and other strenuous activities are generally off-limits for about six weeks post-surgery. It's crucial to follow the specific aftercare instructions provided by our experienced surgeons, which will include guidance on wound care and steps to make your recovery period as comfortable as possible.
RELATED: Recovery After Mummy Makeover – Top Tips After Breast and Tummy Surgery
Supportive Garments and Comfort Measures
To support the healing process and reduce swelling, you'll likely be advised to wear a compression garment for approximately six weeks. You can also check out our cosmetic surgery recovery tips to get additional advice on how to make your recovery smoother and more comfortable.
Scarring: Minimising and Managing
While scarring is a natural part of any surgical procedure, there are proactive steps you can take to minimize its appearance. Protecting the incision areas from harmful UV rays—even after the wounds have healed—is essential for reducing noticeable scarring. Other effective methods include using silicone gel sheets and employing massage techniques specifically designed to lessen scar tissue.
Understanding Long-Term Results
When to Expect Final Results
The most transformative outcomes of your post-pregnancy surgery will start becoming evident several months after the procedure, once the swelling has fully subsided. Even so, you'll notice some immediate improvements right after the surgery. It's important to hold off on making any final judgments until the swelling and bruising have completely disappeared.
Lifespan of Results: Factors to Consider
The longevity of your post-surgery results will depend on several factors, including your lifestyle choices and whether you plan to expand your family in the future. Natural ageing will continue to affect your body and may lead to the desire for further corrective procedures down the line.
Why Choose Centre for Surgery for Your Post-Pregnancy Transformation?
A Reputation Built on Excellence
When it comes to post-pregnancy surgery, the Centre for Surgery in London stands out as a leading provider of comprehensive, tailor-made solutions. Our clinic specialises in offering a range of cosmetic surgery options to address the unique needs of every patient. With a highly experienced team of surgeons, state-of-the-art facilities, and an uncompromising commitment to patient care, we aim to deliver outcomes that exceed expectations.
Experienced Surgeons with Specialised Expertise
Our surgeons are highly trained professionals with extensive experience in post-pregnancy procedures like breast augmentation, tummy tuck, and liposuction. Each consultation begins with an in-depth discussion to understand your needs and tailor a surgical plan that will best achieve your goals.
Real Results, Real Testimonials
Don't just take our word for it—our patients' satisfaction speaks volumes:
Sophie: "My experience at Centre for Surgery was exceptional. The team was incredibly supportive throughout my tummy tuck journey. I couldn't be happier with my results."
Emily: "Breast augmentation post-pregnancy was a big decision for me. The surgeon at Centre for Surgery helped me choose the best implants and the outcome is amazing. I have my confidence back!"
Advanced Techniques and Unparalleled Aftercare
We employ the latest surgical techniques and technology to ensure optimal outcomes and minimise recovery time. What's more, our comprehensive aftercare programme provides continuous support to help you achieve the smoothest possible recovery.
Book Your Consultation Today
Ready to take the first step towards reclaiming your pre-pregnancy body? Contact us to schedule your consultation:
Learn More from Our Blog
For more information on what to expect from post-pregnancy surgery, check out our detailed articles on our plastic surgery blog: Centre for Surgery Blog.
With Centre for Surgery, you are in capable, caring hands. We're committed to helping you achieve the best version of yourself. Choose us for a transformative, empowering experience.