Calf implants in London
Do you feel like you have underdeveloped, undertoned calves? Feel like they are out of proportion to the rest of your body? Do you find yourself trying to hide your calves beneath certain types of clothing? If this sounds like you, you may benefit from calf implants.
Don't want an implant but still want larger calves? Centre for Surgery also offers fat transfer to calves.
All our surgeons are on the GMC specialist register.
Why choose Centre for Surgery for your calf implants procedure?
Over 10 years experience in all types of calf implant surgery – single implants, dual implants and custom made implants
We own and manage our own surgical facilities. Properly performed calf augmentation surgery takes time as it is technically challenging surgery and should not be rushed. Our surgeons perform a maximum of one calf implant procedure in a day. We do not cram 3-4 procedures into one day like other providers. You want your surgeon to be well-rested and mentally and physically sharp to perform calf implant surgery to get the very best results.
Our surgeons live and work in London. We don't work with 'fly-in, fly-out' surgeons from Italy. This is very important because whilst your surgeon takes all precautions to minimise complications, complications can and do occur and our surgeons are readily available to manage any issues if and when they arise. Calf augmentation surgery is not risk-free and our expert nursing team will therefore monitor you very closely under the expert supervision of your surgeon to make sure you are healing well and to minimise the risk of complications developing.
Benefits of calf augmentation
Calf implants allow you to have more toned, larger calf muscles, without having to spend endless hours working out and increasing your diet. Calf muscles are one of the most difficult areas to tone and gain muscle mass, and sometimes exercise and diet will make no difference. Some people may even have underdeveloped calves due to a birth defect, injury or simply from ageing.
Calf implants use a silicone implant to increase the size and shape of your calves. Once inserted, the implant should feel the same as a natural calf muscle will. Calf implants can be custom made to ensure you have the muscle size you desire.
Read testimonials from our amazing patients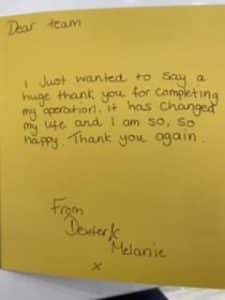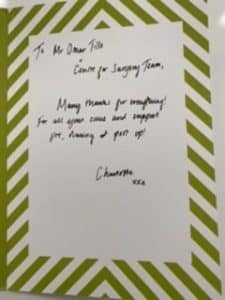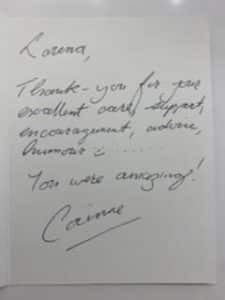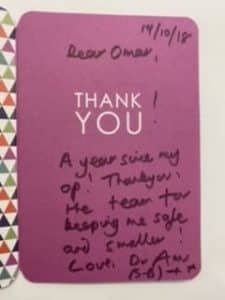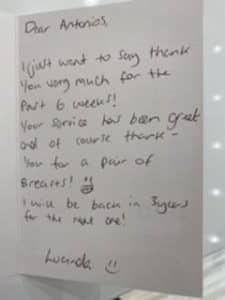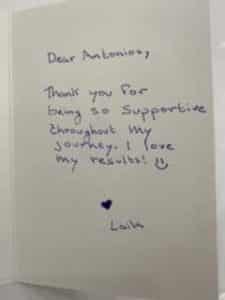 Candidates
Candidates for calf implants are those who:
Want to boost their self-image and confidence

Feel they have underdeveloped and undertoned calves

Were born with deformities, or obtained deformities from an injury
Are you a suitable candidate but you're worried about payments? Have a look at what finance we have available.
Procedure
Calf augmentation using implants is performed using ClearSleep™ anaesthesia as a day case and takes approximately 2-3 hours. An incision is firstly made in the crease behind the knee. The surgeon will then create a suitably sized pocket for the implants, and the implants are then inserted above the muscle of the calf.
The surgeon may insert one or two implants per leg depending on your specific needs. There may be a need to insert drains during the procedure and these are usually removed 2-3 days later.
The calves will now be in proportion with the rest of your body, particularly the knees and ankles.
As calves are such a prominent part of the body that are often on display, this procedure is very successful in boosting the confidence and self-esteem of patients.
Mr Omar Tillo is the surgeon who will undertake calf implants. Mr Tillo is also a specialist in 3D designed custom-made implants for those with a degree of calf atrophy.
Recovery
As the procedure involves an incision, you will have a scar located behind the knee. This location is inconspicuous and the scar will not be prominent. The scar may be more noticeable directly after surgery, however, with time it will fade in colour and size and be less visible.
After the procedure, you will have to wear a compression garment, which will help to reduce swelling, keep the calves in shape and speed up the recovery period. This may have to be worn for up to six weeks.
You may need to take up to two weeks off work, however, this will vary depending on your own recovery and what type of employment you undertake.
You will need to avoid any strenuous physical activity for six weeks. After two weeks you will be able to resume light activities.
Calf implants before and after
Case 1 – bilateral inner calf implants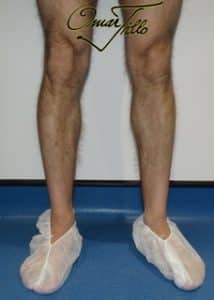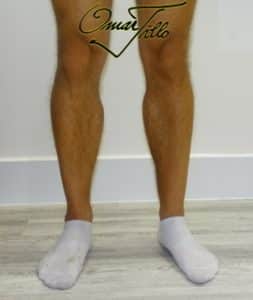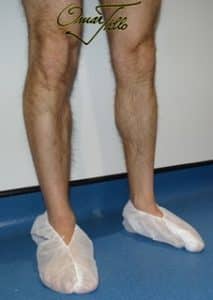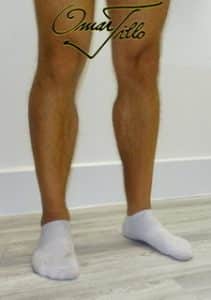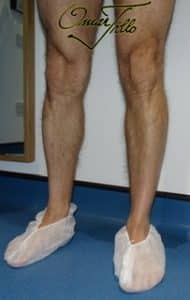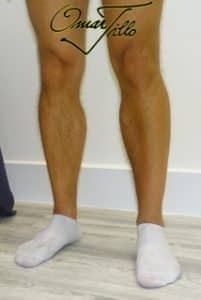 Case 2 – Right side calf implant only