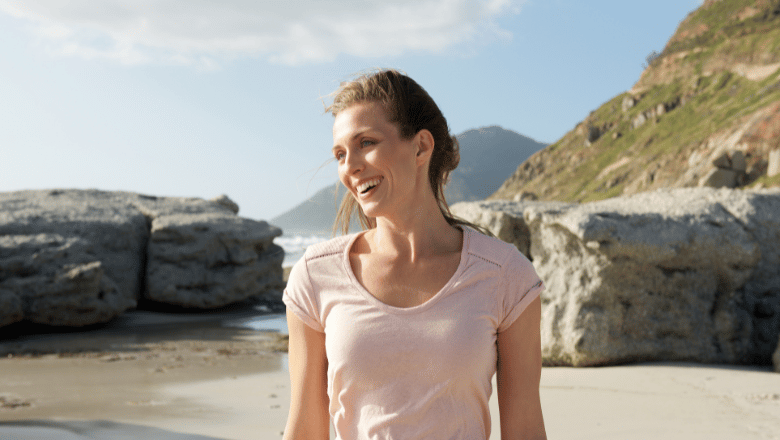 An upper facelift is designed to reduce the signs of facial ageing by rejuvenating the upper third of the face. This area extends from the top of the forehead to the lateral aspect of the eyes. A refreshed and youthful-looking face is characterised by a smooth forehead with a lifted brow and eyes that appear more open. As part of the natural ageing process, deeper wrinkles and prominent skin folds begin to develop on the forehead. The level of the eyebrows may begin to descend with a droopy appearance that partially obscures the eyes. People may feel they look excessively fatigued even though they feel full of energy, and this can lead to a loss of self-confidence.
RELATED: How to Fix Drooping Eyebrow
Forehead lift surgery can effectively address signs of facial ageing affecting the upper part of the face by lifting the eyebrows, creating smoother forehead skin and getting rid of frown lines and forehead wrinkles. Centre for Surgery is the leading plastic surgery clinic in London, and our surgeons have carried out hundreds of facial rejuvenation procedures, including eyelid surgery or blepharoplasty and forehead lifts.
What is an upper facelift?
An upper facelift is more commonly known as a brow lift or forehead lift and is designed to target the upper third of the face. This procedure can get rid of signs of ageing, including forehead lines and wrinkles, sagging brow and lateral eyelid wrinkles. It is commonly combined with other facial rejuvenation procedures, such as upper blepharoplasty and facial fat transfer.
RELATED: Face Lift For Men
As we get older, the elasticity of the skin begins to decrease, and this causes loose skin. Loose skin is more likely to sag or droop and can lead to signs of facial ageing that make us look much older than we actually are. Many people may have a tired-looking appearance despite feeling happy and energised. The most common features of facial ageing affecting the forehead and brow include:
Droopy eyebrows
Frown lines
Deep forehead lines and wrinkles
Crow's feet lines in the outer part of the eye
A heavy or sagging brow
Deep frown lines
Loss of volume in the temples
Benefits of an upper facelift
A forehead lift is effective for getting rid of a sagging brow, deep forehead lines or hollowed temples. This can help people to appear refreshed and youthful with a heightened sense of emotional well-being. An upper facelift is commonly requested due to its ability to achieve the following:
Get rid of horizontal forehead lines and wrinkles
Tightening forehead skin
Lift droopy eyebrows
Create more open-looking  eyes
Eliminate frown lines
Improve sunken temples
An upper facelift can be a transformative procedure with powerful anti-ageing effects. People can regain their youthful and vibrant appearance with a quick and straightforward procedure for a significant boost in self-confidence and emotional well-being.
Upper Facelift vs Full Facelift
There are several different facelift procedures available to rejuvenate the ageing face. Different types of facelifts are designed to target specific areas of the face. A forehead lift deals specifically with signs of ageing, which are more visible in the upper part of the face. A traditional full facelift targets the whole face and neck when combined with a neck lift. Compared with an upper facelift, a full facelift targets the areas below:
Removal of loose skin affecting any area of the face or neck
Get rid of droopy jowls
Restore a youthful cheek contour
A significant reduction in lines and wrinkles can be achieved with a full lift.
An upper facelift can target the following areas:
Achieve an upper eyebrow lift
Tighten loose skin on the forehead
Create a smoother-looking forehead
Create more open-looking eyes
A traditional facelift may be ideal for people who have significant signs of facial ageing affecting several different areas of the face, such as the jawline, cheeks, mid-face and neck. An upper facelift is better suited for people who have forehead lines or wrinkles or a sagging brow but otherwise have youthful-looking facial features in the middle and lower part of the face.
Am I suitable for an upper facelift?
Upper facelift surgery is the ideal procedure for people who are concerned about deep lines and wrinkles on the forehead or have a sagging brow.
Brow lift surgery is ideal for the following patient concerns:
Getting rid of deeper forehead wrinkles and a saggy brow.
Would like to prove the youthfulness of the upper third of the face, including the brow, forehead and upper eyelids.
Do not have significant features of ageing in other parts of the face.
A forehead lift is ideal for those who are concerned about the upper face, including loose forehead skin and wrinkles but are generally pleased with the middle and lower part of the face.
Upper facelift procedure
Upper facelift surgery is performed at our Baker Street clinic as a day-case procedure under a general anaesthetic. When you are asleep, the surgeon will first inject a local anaesthetic into the brow and forehead. The surgeon will then begin the procedure by making an incision which extends across the top of the head from ear to ear within the hairline. This ensures the incision is well disguised after surgery. The surgeon will then delicately separate the skin of the forehead from the underlying soft tissues. The position of the forehead will be gently raised and secured in place with stitches. Any excess forehead skin is carefully removed before closing the incision with dissolvable stitches. The incision should heal well, as the scalp is a well-vascularised area. Our surgeons are experienced in performing forehead lift surgery and use delicate techniques in this area of the face which requires the utmost precision to achieve natural-looking results that can last a long time.
Recovery after upper facelift surgery
The recovery period after surgery is generally smooth and free of complications as long as you follow your surgeon's postoperative instructions. The time taken for recovery will be determined by a patient's age and general state of health and the amount of surgical correction required.
RELATED: Facelift Recovery – top tips
Patients should be familiar with the recovery instructions below:
Your surgeon will apply a compression bandage around your head to minimise swelling and bruising after having a forehead lift. You will be regularly followed up by our nursing team, and the head bandage will be removed approximately one week after surgery. Your surgeon may insert drainage tubes during the procedure to permit the removal of any excess fluids and blood to prevent them from collecting beneath the skin. These wound drains are most commonly removed the next day after surgery. We would recommend approximately one week off work as the wounds can take between 10 and 14 days to heal. Any stitches which are non-dissolvable are most commonly removed one week after an upper facelift.
It is important to keep the head in an elevated position when lying down to minimise post-operative swelling. Vigorous physical activity should be avoided during the first four weeks after surgery. Most patients find they can go out in public approximately two weeks after surgery. Concealer makeup can be applied to cover any localised areas of bruising in the forehead region. The healing process takes several weeks, and you begin to see the results of browlift surgery once the swelling begins to disappear. Full recovery with final results can take between 3 to 4 months to develop. You will be given details post-operative instructions, which include information on how to take your antibiotics and painkillers after an upper facelift. You will be shown how to look after your incision lines. You will also be educated on the red flags to look out for, which may suggest potential complications after surgery.
Risks of upper facelift surgery
Bruising – it is normal for the area around the site of surgery to appear bruised for the first two weeks after an upper facelift. Bruising will improve significantly after week two and should disappear completely after three weeks.
Swelling – most patients find post-operative swelling to improve after approximately two weeks, although it can take between six and eight weeks for swelling to completely subside.
Pain and discomfort – upper facelift surgery is not associated with significant post-operative pain. It is common to experience mild discomfort and tightness affecting the forehead, which can last for up to 5 to 7 days after surgery. After week one, patients often have no requirement to take painkillers.
Potential complications of upper facelift surgery
As with any type of surgery, there are potential complications associated with forehead lift surgery which can be minimised by choosing a highly experienced Plastic Surgeon with years of experience in performing all types of facelift surgery.
Complications associated with surgery include:
Seroma – a localised collection of fluid beneath the skin
Haematoma – Collection of blood beneath the skin
Surgical site infection
Numbness affecting the forehead
Itchiness around the incisions after week one
How much does an upper facelift cost in London?
Once you have had an in-person consultation with a facelift surgeon in London, you will receive a detailed quotation from your dedicated patient coordinator for the cost of an upper facelift in London. The price of another facelift can be determined by several factors, including the extent of surgical correction required, where the procedure is carried out and whether the procedure is combined with other facial rejuvenation treatments such as eyelid surgery. Having said that, an upper facelift costs less than a full facelift as it is designed to target a specific area of the face.
The NHS and private medical insurance do not cover the cost of cosmetic surgery, such as a facelift, and patients will need to fund the cost of the treatment themselves. Centre for Surgery partners with Chrysalis Finance, the leading provider of medical loans in the UK, to offer a wide range of flexible finance options, including 0% finance.
RELATED: Finance Options
Is an upper facelift worth it?
The vast majority of patients who have a forehead lift are glad they had the procedure, given the impressive anti-ageing benefits, with many people telling us they look more than ten years younger. This helps to restore self-confidence as the procedure changes not only how you look but also how you feel. As patients get older, the signs of facial ageing may affect a person's confidence which may cause them to avoid certain social situations. Having an upper facelift can hope you to feel more confident in yourself, and this can be transformative in many areas of one's life, including both personal relationships and performance in the workplace.
Upper facelift surgery FAQs
Which type of facelift is best for me?
There are several different types of facelift procedures, and facelift surgery is customised to the needs of the individual patient. Certain types of facelift procedures are designed to target localised areas of the face, including the upper facelift, mid-facelift and lower facelift. Determining the most appropriate type of facelift surgery will be determined once you have had an in-person consultation with an expert plastic surgeon. Your needs and desires for surgery will be discussed in detail.
What is the best age to have a facelift?
Deciding to get a facelift is often preceded by months or even years of research. Facial ageing differs between people, and the most common features of ageing include fine lines, deeper wrinkles and sagging skin which may cause people to feel unhappy with how they look. If you have begun to notice obvious signs of facial ageing, a facelift could be the most appropriate procedure for you. Better results are obtainable when patients have a facelift in their 40s and 50s compared with 60s and above.
How long does an upper facelift last?
The results of upper facelift surgery are generally accepted as being permanent provided you maintain a healthy lifestyle. This includes using high-quality skincare products daily, avoiding smoking, staying out of the sun and keeping well hydrated by drinking plenty of water. No facelift surgery will stop the ageing process, and some patients may choose to have a further facelift procedure approximately ten years later.
Booking a consultation for an upper facelift could not be any easier. Call us on 020 7993 4849 or complete the contact form below. One of our friendly and knowledgeable patient coordinators will arrange a face-to-face consultation with a specialist facelift surgeon at our Baker Street clinic in Marylebone.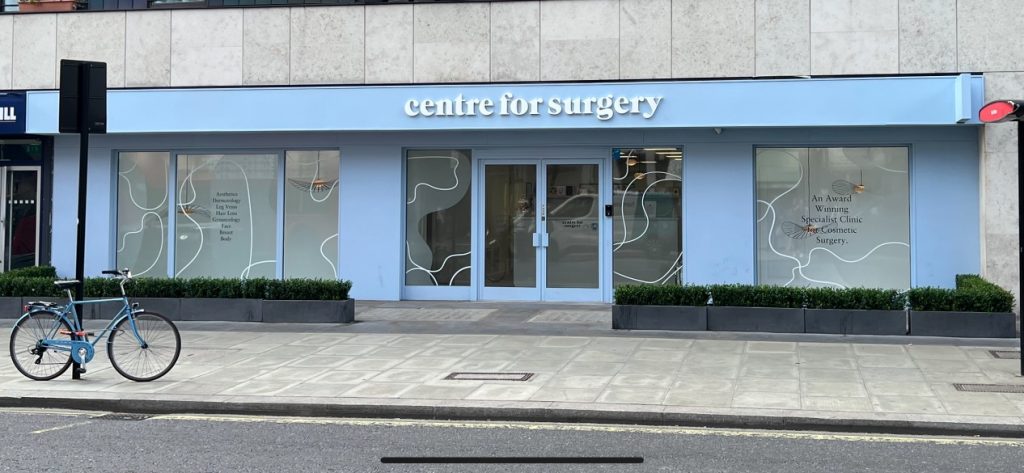 [wpseo_map id="9814″ width="750″ height="300″ zoom="15″ map_style="roadmap" scrollable="1″ draggable="1″ show_route="0″ show_state="0″ show_url="1″ show_email="1″ default_show_infowindow="1″ show_phone="1″ show_phone_2="0″ show_fax="0″]
[trustindex no-registration=google]