Lip lift in London
Lip lift surgery is a surgical procedure for correcting a long upper lip. Over time, the skin overlying the lips tends to lose its elasticity and undergoes descent with a subsequent change in the upper lip shape and length. Also some patients are often distressed by an excessive length between the upper lip and base of the nose that can either progress over time or be present from birth. Having a long upper lip can result in reduction in teeth visibility with relaxation of mouth opening and upon smiling.
An upper lip lift can address the aesthetics of the upper lip area by reduction of the the distance between the nose and lip, making the lips appear fuller and more youthful.
All our plastic surgeons are on the GMC specialist register. The Royal College of Surgeons of England has an excellent information resource on cosmetic surgery.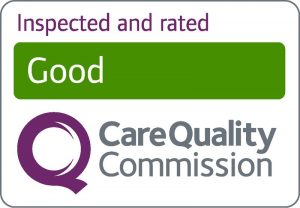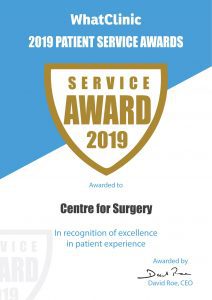 Optimising the aesthetics of the lips
Our Lips come in many different shapes and sizes. The foundation to a beautiful lip enhancement procedure with a lip lift is to maintain the correct balance and proportion with the rest of the facial features. The lips are divided into different areas that can be addressed with both non-invasive procedures like lip fillers as well as minimally invasive surgical procedures like a lip lift.
Enhance lip volume with a lip lift
A lip lift is a popular surgical procedure that can be done for patients of all ages, and benefits those who wish to improve their smile and the appearance of the mouth area. Through this procedure, the surgeon reduces the distance between the upper lip and the base of the nose, which gives the appearance of full lips and an overall youthful complexion. A well performed lip lift can also eliminate the need for lip fillers as the lifting of the upper lip also creates an eversion effect and exposes more of the natural upper lip.
What is a lip lift and is it worth it?
The other type of lip lift surgery is corner lip lift, which only targets the corners of the lips, elevating them slightly. This procedure is recommended for patients who have lip corners pointing downwards, making it look like they are frowning.
Trust a facial plastic surgeon
A facial plastic surgeon is trained to undertake aesthetic surgical procedures in the facial region. They are dedicated sub-specialists. Compared with general plastic surgeons, facial plastic surgeons are inherently better trained to perform delicate facial procedures. The extra years of surgical training by facial specialists focused on the facial region results in an exceptionally high degree of skill. Lip lift surgery is highly intricate and our surgeons are highly experienced to undertake surgery on the delicate perioral region.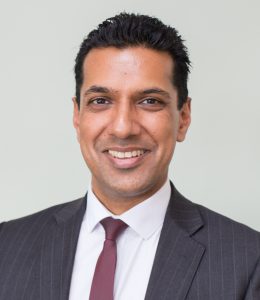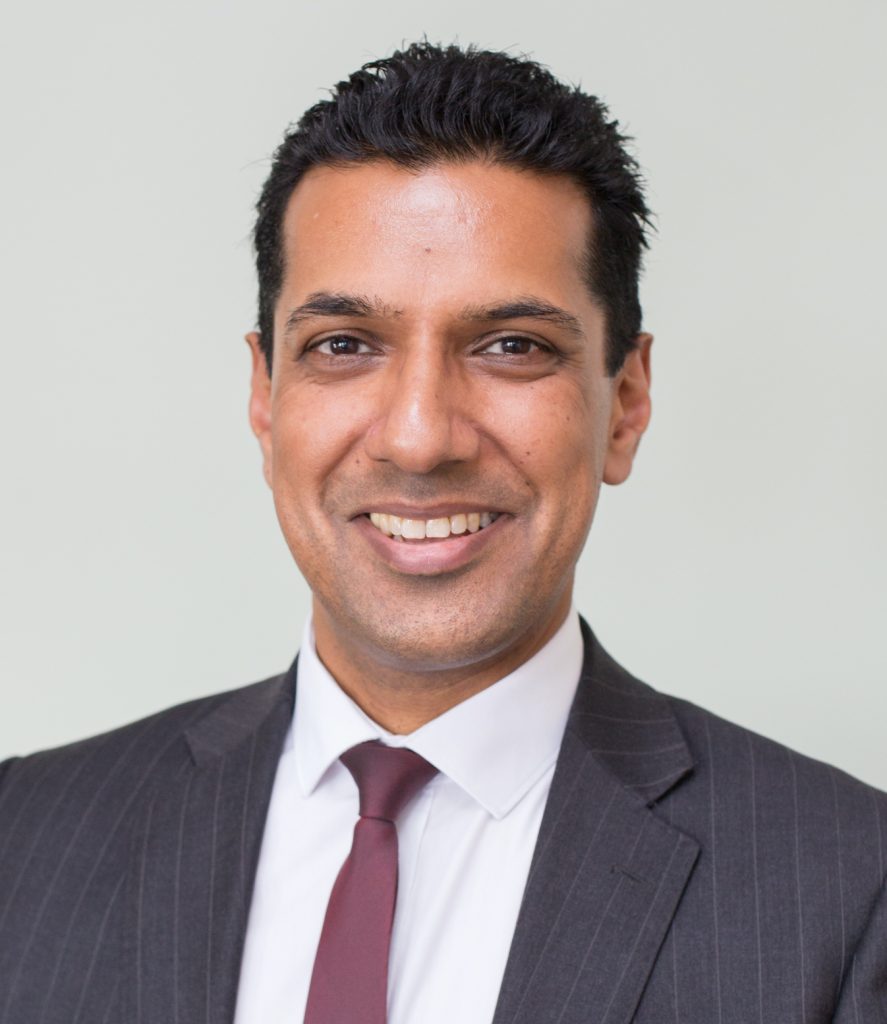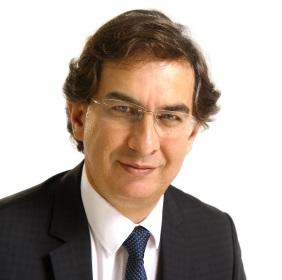 Our surgeons are full members of: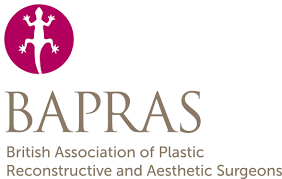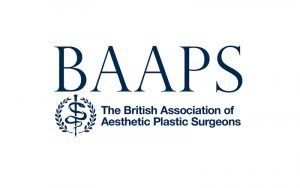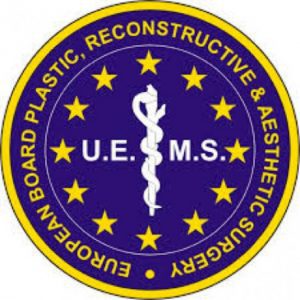 Adebimpe Adewoyin
04/02/2021
I had 360 Liposuction and BBL with centre for surgery 11/01/2021. I found centre for surgery by searching online. My consultation was booked with Dr. Tillo, the procedure was explained to me thoroughly including the risks, the clinic is beautiful and very clean. I received the best care I could think of on the day of my surgery, the staff were very friendly and caring, the surgery went well and the result was amazing! My recovery was very quick too with no complications. I am very happy with the follow up and after care. I would highly recommend centre for surgery.
I was able to be booked for my consultation and procedure on the timeline that suited me. Very happy overall; especially with my results and the care I've received since. Would return
Highly Recommend Mr Tilo and this clinic. My partner had Facial Scar Revision 5 weeks ago and can honestly say the speed, care and attention Mr Tilo and the team gave him was amazing. Right from the outset when I contacted Michael for a quote the speed and professionalism he gave was 5 star. My partner was also very nervous about the whole procedure and the attention the nursing team gave helped ease any nerves
I recently had surgery performed for a small unwanted tattoo by Mr Amir Sadri. The whole team at Centre for Surgery were brilliant and Mr Amir Sadri perfomed a brilliant job and cannot thank him enough for his services. I would thoroughly recommend anyone considering any form of procedure to go with these guys as from start to finish were brilliant.
Bracesbybella Annabelle Ariza
24/08/2020
I had a wonderful experience . I cannot thank you all enough. The location is convenient, the actual place is lovely , non clinical looking. I had liposuction carried out and I was amazed at how caring and wonderful the entire team were towards me. I would definitely recommend to friends and family. Big shout out to Dr Tillo , nursing team and wonderful reception team. Please don't be disheartened by bad reviews , often people ask for prices to try and avoid a proper consultation. If you are seriously considering surgery, you should always have time for a proper consultation with a surgeon who can then provide you with an accurate estimate/quote for propsed (suitable)treatment.
Dr Gilleard at Centre for Surgery is master of rhinoplasty surgery! Absolutely fab work with piezotome technique. Hardly any bruising at all.
Read testimonials from our amazing patients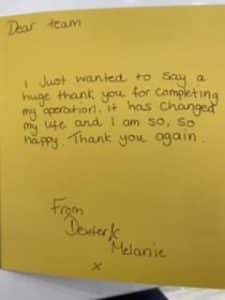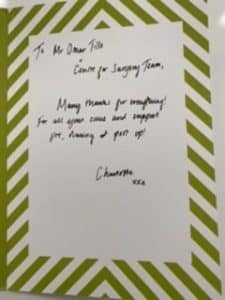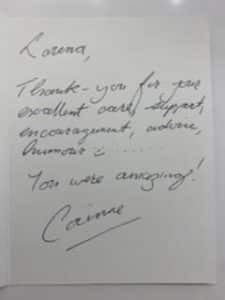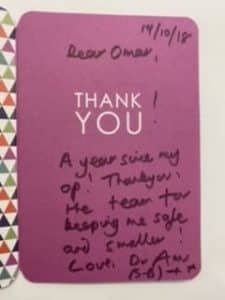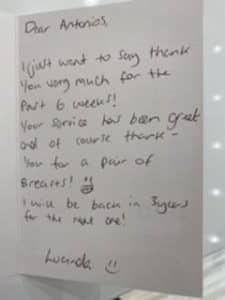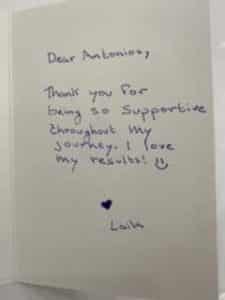 Ideal candidates for lip lift surgery
Lip lift surgery is designed to reduce the length of a long upper lip in a vertical plane and also to improve the shape of the upper lip. With surgical reduction of the skin of the upper lip, the red portion of the lip and everts to give a fuller appearance to the red part of the upper lip. The cupid's bow of the upper lip is also refined with greater definition. An accentuated cupid's bow is recognised to be an attractive feature of the lips.
Lip lift surgery is a minimally invasive procedure that is available for patients over 18 years of age.
There are several reasons why people will feel the need to get lip lift surgery. This includes:
Having too much skin space between the upper lip and nose. This will help patients to obtain youthful, fuller lips. The ideal space between the lip and the base of the nose is considered to be between 1 – 1.2 cm in women and larger for men, between 1.3 –1.5 cm. As we age and bones start to retract, the bones around the nose no longer support the skin, making it saggy.

Having dropped lip corners. Corner lip lift surgery is extremely effective and can get rid of an unpleasant frowny look.

A lip lift can help those who have had lip filler injections and feel they have overfilled lips with repeated filler injections over the years.

Due to ageing, or sometimes hereditary, teeth do not show when smiling as the lip covers them too much. Lip lifts can help people to achieve balance and definition in their face.
Lip lift surgical techniques
As part of the consultation, you will first communicate your requirements to your facial plastic surgeon, indicating the issue that concerns you and then possible solutions will be discussed. Depending on the problem, the surgeon will recommend either an upper lip lift or corner lip lift and, in the case of the former, you will establish how much skin should be removed. This part of the consultation is done in front of the mirror so that you know exactly how you will look like after the procedure.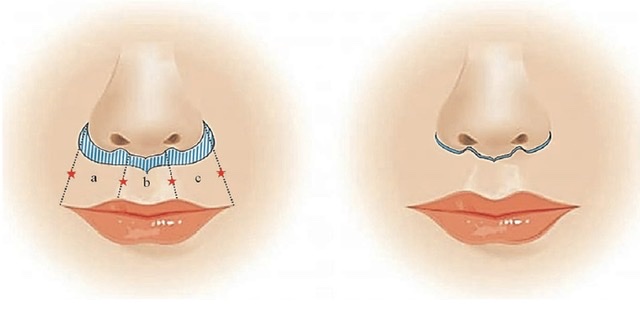 Lip lift surgery is an outpatient surgical procedure. You will be admitted and discharged on the same day, allowing you to recover in the comfort of your own home.
Lip lift surgery is considered a minimally invasive surgical procedure and in most cases can be performed under a local anaesthetic. You can choose to have some supplementary mild tablet oral sedation if you feel nervous on the day of your procedure. TIVA general anaesthesia is reserved for complex cases, revision surgery or lip lift combined with more invasive procedures such as a facelift.
However, you should refrain from consuming alcohol or aspirin for 14 days before surgery. You will also need to avoid smoking for at least two weeks beforehand, as well as throughout the recovery period.
There are a number of different surgical techniques for performing a lip lift.
Upper lip lift (vermillion technique)
An older method involved placement of incisions along the vermillion border of the lip. The vermillion border is the junction between the red and white lip which is also referred to as the lip roll. The surgeon removed skin above the incision and as the incision is closed with sutures, the lip undergoes a degree of elevation in an upwards direction. This method is no longer used to due to the presence of a highly visible scar in many patients.
Upper lip lift (subnasal technique)
The vast majority of patients can have the procedure with local anaesthesia – general anaesthesia is an option if you wish. After the area is injected with local anaesthesia, the surgeon will perform an incision just under the nose at the junction between the nose and lip (often referred to as the subnasal technique). The marked amount of skin and soft tissue is removed and deep sutures are placed by the surgeon to create upward lift of the lip. The skin incision is then carefully sutured in 2 layers to optimise the appearance of the resulting scar. The sutures are permanent so will have to be removed approximately 5 days later. This method results in a well hidden scar and after a period of 6 months or more, it can be very difficult to make out the original site of the incision for the lip lift procedure.
Corner lip lift
This is done under similar conditions to upper lip lift, under local anaesthesia. You can have this done on its own, just to correct lip corners, or together with upper lip lift, on the same day. Also called "smile surgery", it involves two excisions on both corners of the lips. Then, using two dissolvable sutures, the corners are slightly lifted. Again, the tissue removed does not include any muscles and nerves in this procedure either.
Revision lip lift
In a growing number of cases, our surgeons review patients who have had a lip lift performed elsewhere and the results have not been up to the patients expectations. Our surgeons have many years of performing meticulous facial plastic surgery and are highly skilled in performing revision lip lift surgery with excellent results.
Our team here, at Centre for Surgery, includes only highly trained, professional surgeons who are familiar with the principles and practice of lip lift surgery, so you can be rest assured that the work done is very meticulous and subtle. Our surgeons are always careful to use their experience in microsurgery to carefully sculpt the lip area in line with patient expectation,
Treatment for Lip Lines
The best treatment for lip lines is a laser resurfacing procedure in appropriate  lighter skin types. Laser resurfacing targeting the peri-oral region can make a dramatic change with a substantial reduction in the vertical lines also known as 'smokers lines'. Marked improvement in this region is facilitated by using the laser on aggressive settings to tighten the skin and smoothen out the etched in lines. Centre for Surgery use full field Erbium laser resurfacing which results in less downtime compared with traditional CO2 lasers.
The downtime from erbium laser resurfacing is around 7 days. Laser resurfacing can easily be performed in the office with topical numbing cream such as EMLA, cool air and / or numbing injections of Lidocaine.
Recovery after lip lift procedure
In general, recovery after lip lift surgery is very smooth. The downtime is about 1 week. Immediately after the procedure, you will be allowed to go home for recovery, no hospital admission is required. In the first couple of days, it is perfectly normal for your mouth area to remains swollen and you eat a soft diet for 1-2 days after the procedure.
After one week, the sutures are removed and you can then apply makeup as normal to hide the incisions as healing progresses. Scar maturation takes up to 6 months and temporary numbness is often a recognised feature during the recovery period for about 2-3 months.
Over the following weeks, the swelling will steadily go down, so that after one month the area should be healing well. The redness should go away within two weeks, but if it doesn't, topical applications of steroid cream will accelerate scar healing.
Side effects
Like any surgical procedure, lip lift has potential risks and complications which, though rare, could occur, and you should be aware of them. These include:
Uneven healing of the lips

Scarring

Swelling around the nose and lips

Infection

In rare circumstances and if the patient has a history, keloid scars can occur.
Your surgeon may make you aware of how the risk of side effects may increase if you choose to go abroad for surgery.
Risks and potential complications of lip lift
Complications can potentially occur with any surgical procedure, a lip lift is no different. At consultation, your surgeon will always take time to fully discuss the risks and complications associated with lip lift surgery. All risks need to be outlined regardless of how rare they are. By choosing Centre for Surgery for your procedure, you can be confident in having highly experienced and expert surgeons to perform your procedure.
Potential complications associated with lip lift
Anaesthetic risks
Asymmetry
Visible surgical scarring
Sensory changes
Excessive scarring
Nerve injury
Lip lift cost
There are a number of factors which will determine the overall cost of the lip lift procedure and the final quotation will be given after your face to face consultation with your specialist facial plastic surgeon.
Upper lip lift alone or combined with corner lip lift
Other facial procedures combined such as facelift
Local anaesthetic or general anaesthetic
Primary or revision lip lift
Why not call 0207 993 4849 and speak to one of our expert patient coordinators who may be able to give you a rough costing prior to your lip lift procedure.
Always remember that price should never be the determining factor when it comes to choosing your provider. We feel that safety and quality of service should be your number one priority and instilling in you the confidence that our team will look after you before, during and after your procedure to the best of their ability.
Spread the cost of your treatment

Centre for Surgery are fully approved to offer finance via our specialist finance partner, Chrysalis Finance.
You no longer need to use your savings to pay for your treatment – you can apply to spread the cost of your procedure with Chrysalis Finance using their simple 1,2,3 application to pay for your procedure.
Don't wait until you have enough money for your treatment, apply today and (subject to status) pay for your procedure easily in monthly instalments, using one of their payment options.
Chrysalis Finance is the only ethical provider who focus solely in the provision of specialist financing for medical procedures.
What To Expect
Find the right time
Our friendly and knowledgeable patient coordinators will speak with you to learn about your requirements, it's all confidential and your information will be used to assess whether lip lift is right for you. If the procedure is right for you, we'll organise a convenient date and time for you to visit to come and visit our patient relationship manager at our bespoke central London clinic at 106 Crawford Street.
Crisalix 3D imaging
We will take time to listen to your needs and requirements and you you will receive a complementary 3D Crisalix scan to enhance your experience. You will be given a rough idea of guide prices at this stage. You can then be booked in to to see a surgeon of your choice based on their individual field of expertise.
Personalised quote
At the surgical consultation, you will meet directly with the plastic surgeon. The surgeon will thoroughly assess you to determine your suitability and advise of the best options for you. Your surgeon will then explain how the procedure will work including our innovative ClearSleep™ anaesthesia technique for those who chose to be asleep for their procedure. You will receive your personalised quote the next working day from your patient coordinator.