Mons Reduction in London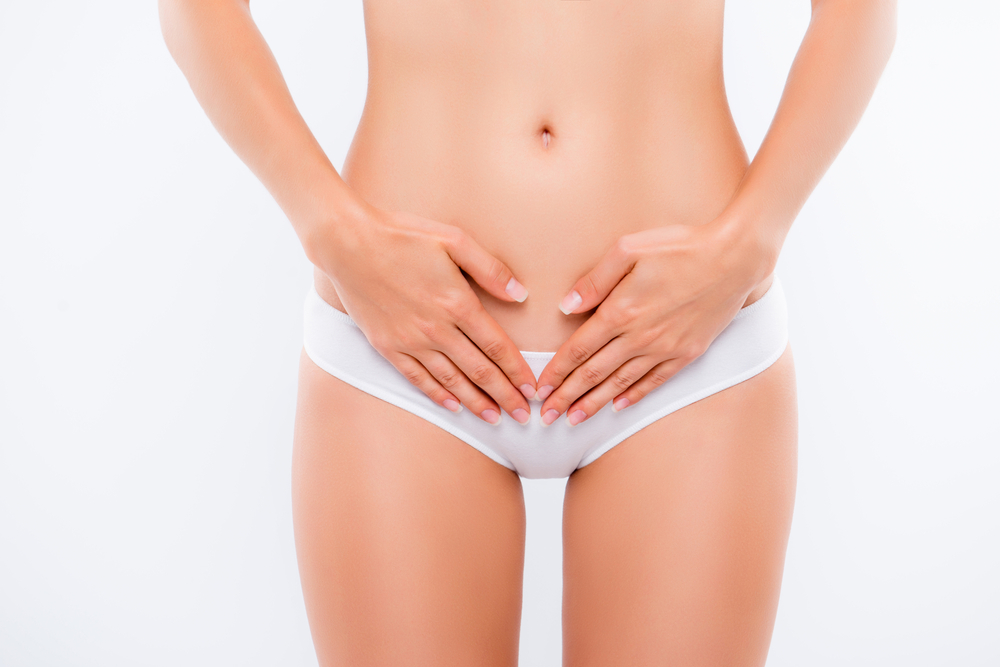 Mons reduction also known as a 'mons lift' or monsplasty is designed to address fullness in the lower part of the abdomen over the pubic bone. Having an enlarged mons pubis can have a physical and mental impact on your life. It can mean you avoid certain types of clothing, particularly tight-fitting clothes. It can also negatively impact your self-esteem and confidence. Fortunately, mons reduction or mons lift is an effective solution.
Our clinic at 106 Crawford Street was recently inspected and rated as good across all 5 domains.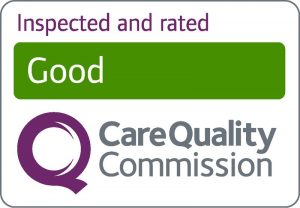 What is mons reduction?
Often a puffy, enlarged mons pubis can negatively impact your self-esteem and confidence. Some people may find they have unwanted protruding from the mons pubis area, while others have excess skin, overhanging or excess drooping. This often occurs due to factors such as weight loss or gain, pregnancy, or simply from ageing.
Mons pubis liposuction is an effective way to remove this excess fat and give you a much-needed confidence boost.
Ideal Candidates for Mons Reduction
While there are no specific requirements for those who wish to undertake mons reduction, it is generally recommended that patients:
Be in good physical health

Have elastic skin – skin tends to drop after surgery, and loose skin will become worse

Have fat deposits in the mons pubis area, or focal overhanging
This procedure can be performed on both men and women.
We have a range of finance options available for patients who are suitable candidates.
Mons Reduction Procedure
Before the procedure is performed, it is recommended that the patient specifies all the medication they have been taking recently so the doctor can make sure it doesn't interfere with the anaesthetics. Smoking and alcohol should be avoided two weeks prior to the procedure. The day leading up to the liposuction the doctor may recommend consuming lots of liquids.
The liposuction will be performed under either a local anaesthetic or you can choose to have general anaesthetic known as TIVA anaesthesia. This will vary depending on the individual and whether you want to be awake during the procedure. Centre for Surgery uses the gold standard liposuction method known as PAL lipo, which unlike other types of liposuction, does not involve the use of heat, minimising the risk of damage to your body both internally and externally. 
The surgeon will make a small incision along the area being treated. This incision line will be able to be hidden in the groin creases. A cannula will then be inserted and the fat will be suctioned out. Draining is placed in the incision to help reduce side effects such as swelling. Once this is done, the incision is then stitched shut. The liposuction procedure can take around two hours to complete. Mons pubis liposuction is performed as a day case, and you will be able to return home on the same day as your surgery. 
Mons Reduction Before and After
Case 1: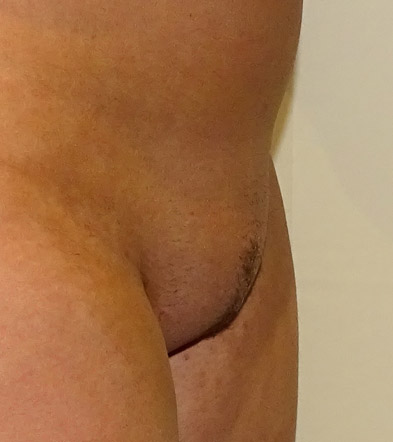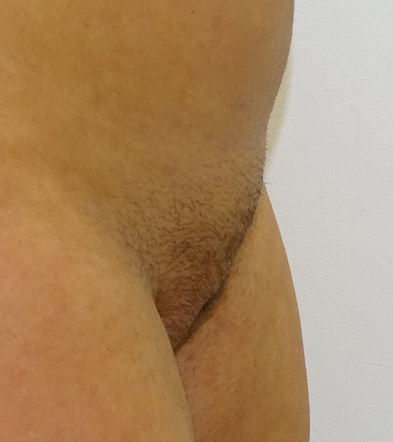 Case 2: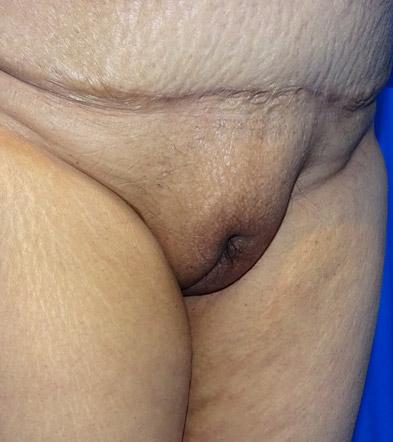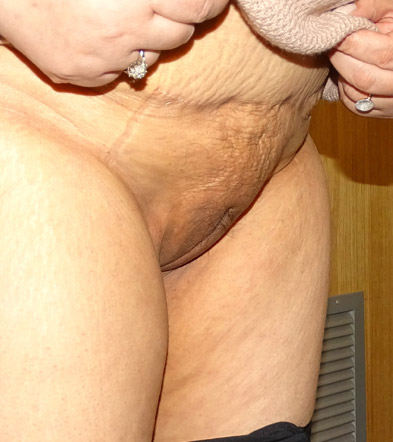 Recovery After Mons Pubis Liposuction
After the procedure, you should make sure someone is there to take care of you and provide anything needed at least on the first post-op day. The surgeon will check up on you to make sure everything is alright. Bruising and swelling in the area is normal, along with slight pain or discomfort. If you happen to feel severe pain or extreme numbness in the area it is advised to contact the doctor as soon as possible.
You can resume your normal activities seven days after the liposuction. The discomfort in the area can be controlled with the help of medication prescribed by the medic. After three to four weeks, the swelling should be less obvious. A compression garment should be worn until the doctor decides is safe to remove it. After several months the area will be completely healed. 
Side effects
There are several side effects that can potentially occur after the procedure, which include:
Dizziness

Numbness

Pain

Bleeding

Inflammation

Antibiotics and medication side effects