Belt Lipectomy London - 360 Excess Skin Removal Surgery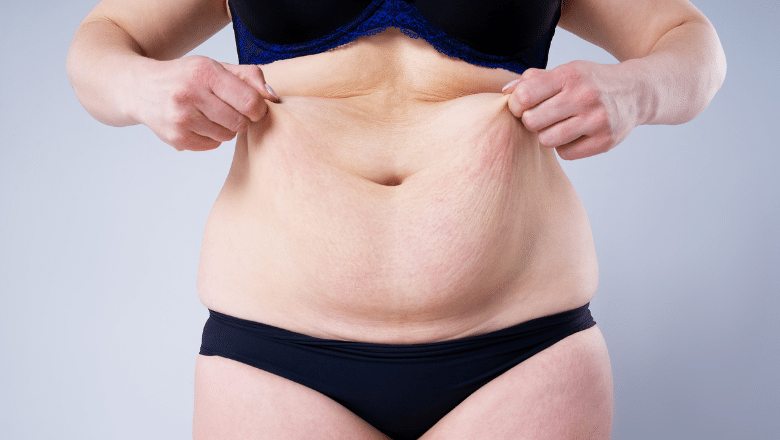 Achieve a sleeker, more contoured midsection with a belt lipectomy, the comprehensive solution for eliminating excess skin and fat from your abdomen, hips, and lower back
A belt lipectomy is a special type of surgery aimed at improving the shape of your body. It's especially useful if you've lost a lot of weight and are now left with lots of loose skin around your stomach, hips, and back. This surgery is also sometimes called a 360 belt abdominoplasty or circumferential abdominoplasty.
When you lose a lot of weight, you might find that you have a lot of extra skin hanging around your belly area. This can extend around to your sides and even your back. Apart from not looking the way you might want it to, this loose skin can cause a range of problems. These could include things like skin irritation, painful chafing, and even back pain because of the extra weight.
You might have heard of a tummy tuck, which is another surgery that deals with extra skin. However, a tummy tuck only focuses on the front of your belly. A belt lipectomy is different because it removes the extra skin and fat not just from the front, but also from around your hips and the back.
At Centre for Surgery, our expert plastic surgeons have a lot of experience in doing this type of surgery for people who have lost a significant amount of weight. We understand that everyone's body is different, so the results will vary from person to person. That's why it's important to have a chat with your surgeon about what you're hoping to achieve with the surgery. This way, we can work towards getting you the body shape that you're aiming for.
RELATED: Body Lift Surgery After Massive Weight Loss – What to Expect
What Is a Belt Lipectomy?
A belt lipectomy, sometimes also referred to as a circumferential lipectomy or 360 belt abdominoplasty, is a comprehensive surgical procedure designed to improve the contour of your body. This is achieved by surgically removing surplus tissue, which includes both skin and fat, from multiple areas—your abdomen, the beltline around your waist, and your back. Essentially, this surgery tackles the whole area stretching from just below your chest down to your hips, and circles around to the back, offering an all-encompassing solution for excess tissue.
Weight gain can occur for a multitude of reasons. For some people, it could be a result of lifestyle choices such as a sedentary routine or poor eating habits. For others, factors like pregnancy or genetic predispositions could contribute to significant weight gain. As you gain weight, the skin expands to accommodate the additional fatty tissue. In doing so, it stretches and often loses its natural elasticity or tensile strength. This is why, even after significant weight loss, the skin doesn't always return to its original form.
There are several routes to substantial weight loss, including but not limited to gastric bypass surgery, sleeve gastrectomy, and gastric banding. Childbirth can also result in significant weight changes. While losing a lot of weight is an accomplishment that can bring numerous health benefits, it often leaves you with a new set of problems: stretched, saggy skin and stubborn fat deposits that linger around your belly, waistline, hips, and lower back. This not only can have an impact on your appearance, making you feel self-conscious, but also on your comfort and quality of life.
RELATED: Body Shaping Surgery after Massive Weight Loss
That's where a belt lipectomy comes in handy. This surgery aims to remove these leftover areas of skin and fat, helping you achieve a smoother, firmer body contour. By dealing with excess tissue in a 360-degree manner, a belt lipectomy offers a more complete solution compared to other, more targeted surgical procedures like a traditional tummy tuck, which focuses only on the abdominal area. With a belt lipectomy, you get a more balanced and harmonious appearance, truly complementing the hard work you've put into losing weight.
How Is a Belt Lipectomy Different from an Abdominoplasty?
Abdominoplasty (commonly known as a tummy tuck) and belt lipectomy are both surgical procedures aimed at improving the appearance of the abdomen, particularly after significant weight loss. However, they are not the same, and they serve different needs and aesthetic goals. Understanding these differences can help you make a more informed decision about which surgery might be the best fit for you.
Coverage Area:

Abdominoplasty: This surgery primarily focuses on the front of the abdomen. It removes excess skin and fat from this area only.
Belt Lipectomy (360 Abdo): This is more comprehensive, targeting not just the front of the stomach, but also extending to the sides, hips, and back.

Muscle Tightening:

Abdominoplasty: This procedure often includes the tightening of abdominal muscles, particularly in cases where there is diastasis recti, which is a separation of the abdominal muscles.
Belt Lipectomy: Muscle tightening is generally not a part of this procedure, which is more focused on skin and fat removal.

Navel Positioning:

Abdominoplasty: Often, this procedure involves repositioning the navel to ensure a more natural-looking result.
Belt Lipectomy: Typically, the navel is not repositioned in a 360-degree abdominoplasty.

Buttocks and Outer Hips:

Abdominoplasty: This surgery does not usually involve lifting the buttocks or outer hips.
Belt Lipectomy: In contrast, this procedure can also offer a lift to the buttocks and outer hips, providing a more overall balanced look.
So, how do you decide which procedure is best for you?
If you have excess skin and fat distributed around your entire midsection—including the front, sides, hips, and back—a belt lipectomy may be the most appropriate surgical option to achieve the aesthetic results you desire.
On the other hand, if your concerns are primarily focused on the lower front abdomen, a mini abdominoplasty or a traditional full abdominoplasty could be better suited to meet your needs.
Why Patients Might Consider Belt Lipectomy Surgery
People consider undergoing belt lipectomy surgery for a variety of reasons, which can often be grouped into both aesthetic and health-related categories. Here are some of the primary motives:
Aesthetic Reasons
Achieving a More Contoured Look: After losing a significant amount of weight, many individuals are left with excess, sagging skin that can affect their self-esteem. A belt lipectomy can remove this excess skin, giving the abdomen, hips, and lower back a smoother, more toned appearance.
Completing the Weight Loss Journey: Many view this surgery as the final step in their weight loss journey, a way to reveal the results of all their hard work and dedication. It's often the finishing touch that allows them to fully enjoy and showcase their healthier, slimmer physique.
Health and Functional Reasons
Improving Mobility: Excess skin around the abdomen and hips can actually interfere with movement and make physical activity more difficult. By removing this skin, a belt lipectomy can help improve your range of motion and make exercise and daily activities more comfortable.
Reducing Skin Irritation and Rashes: Loose, overhanging skin can cause skin issues like chafing, irritation, and even infections. This can be uncomfortable and may require continual medical treatment. A belt lipectomy can alleviate these issues by removing the problematic skin.
Minimizing Infection Risks: Folds of excess skin can trap moisture and create an environment where bacteria can grow, leading to frequent skin infections. By removing this excess skin, the surgery can also reduce the risk of such infections.
RELATED: Medical Benefits of a Tummy Tuck
Individualised Surgical Plans
At Centre for Surgery, we understand that each patient's needs and goals are unique. Our skilled surgeons work closely with you to develop an individualised surgical plan aimed at addressing your specific concerns. Whether you're looking to improve your appearance or alleviate health issues, a belt lipectomy can be tailored to help you achieve the outcomes you're looking for.
Am I suitable for Belt Lipectomy Surgery?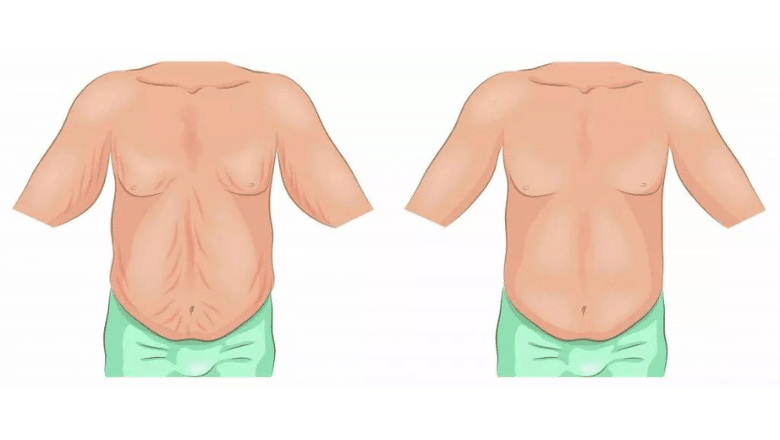 Determining if you're a good candidate for belt lipectomy surgery involves considering a variety of factors, both aesthetic and health-related. Here are some key indicators that you might be suitable for this type of procedure:
Weight Loss and Loose Skin
Significant Weight Loss: You've lost a large amount of weight, either through diet and exercise or weight loss surgery, and now you have excess, saggy skin around your abdomen, hips, and lower back.
Health Concerns
Skin-Related Health Issues: The overhanging skin is causing you discomfort or medical problems like rashes, irritation, or frequent skin infections.
Pain: You experience physical discomfort or even pain due to the extra weight of the excess skin.
Lifestyle Considerations
Stable Weight: Your weight has stabilized, and you're close to or have reached your goal weight. The success of the surgery is often better when your weight has remained consistent for some time.
Future Pregnancy Plans: If you're a woman who has already had children and doesn't plan to become pregnant in the future, then you may be a good candidate, as pregnancy can alter the results of the surgery.
Body Mass Index (BMI)
BMI Considerations: Ideally, your BMI should be below 30 to reduce the risks associated with surgery. However, some patients with a BMI between 30-35 may also be considered suitable, depending on their overall health and specific circumstances.
It's crucial to be as close to your ideal weight as possible prior to surgery. Carrying extra weight increases the risks of surgical complications, such as infections or delayed healing.
Overall Goals
Desire for Comprehensive Contouring: If you're looking for a more holistic approach to body contouring that will address the entire midsection—front, sides, and back—then a belt lipectomy could be a viable option.
If any or several of these points align with your situation, a 360-degree abdominoplasty, or belt lipectomy, might be a suitable surgical choice for you. As always, consulting with a qualified and experienced plastic surgeon will provide you with the most accurate advice tailored to your individual needs.
What Happens During Belt Lipectomy Surgery
Belt lipectomy is a comprehensive procedure designed to reshape your abdomen, hips, and lower back. Here's a step-by-step guide on what to expect during the surgery:
Pre-Surgery Preparation
Before the surgery begins, you'll be administered general anaesthesia to ensure you're completely comfortable and pain-free throughout the procedure.
The Incision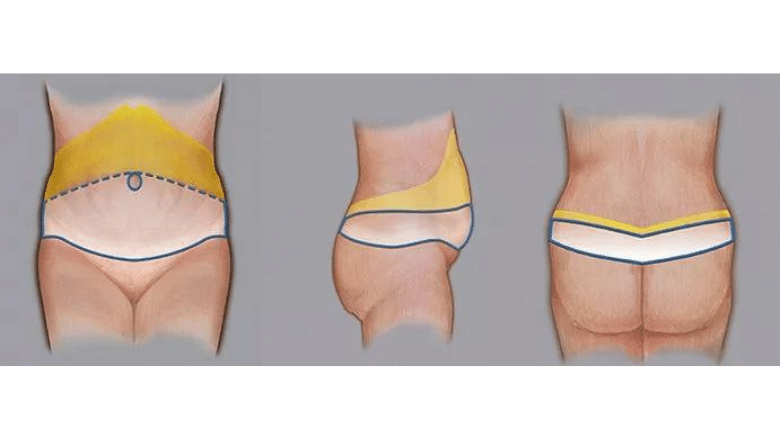 The first step involves your surgeon making a carefully planned incision that starts just above your pubic area and goes around your waist, much like a belt. This incision extends to the back where your lower back and buttocks meet.
Separating Layers and Removing Excess
Once the incision is made, your surgeon will separate the layers of skin and fat from the underlying muscle. The excess fat and any loose, hanging skin are then meticulously cut away and removed.
Reshaping and Tightening
After the unnecessary skin and fat have been removed, your surgeon will reposition the remaining skin. They'll pull down the skin of your abdomen, back, and sides, and may also lift the skin over your outer thighs and buttocks. This step is crucial for smoothing out any irregularities and giving your body a more toned, contoured look.
Closing the Incision
The next phase involves suturing the upper and lower edges of the incised skin back together. This is done with extreme care to ensure minimal scarring and to achieve the most aesthetically pleasing result.
Recovery
Once the surgery is complete, a sterile wound dressing will be applied to protect the incision and aid in healing. You'll then be transferred to the recovery room, where you will gradually wake up from the anaesthesia.
Duration of the Procedure
It's important to note that belt lipectomy is considered major surgery. The procedure can take between 4 to 6 hours, depending on the complexity of the case and the specific needs of the patient.
Recovery after a Belt Lipectomy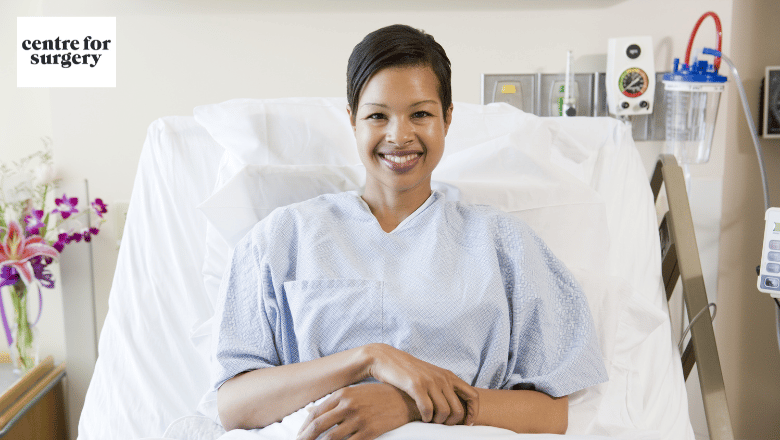 The journey to a more contoured body doesn't end when you leave the operating room; recovery is an essential part of the process. Each patient's recovery can differ, but here's a general outline of what you can expect post-belt lipectomy surgery:
Drainage Tubes
To assist with the healing process, drainage tubes will be inserted at the site of your incisions. These tubes help to collect and remove any excess fluid that might accumulate. They are typically in place for several days following surgery.
Swelling and Compression Garments
You'll experience swelling after the surgery, which is completely normal. The swelling typically begins to subside about 3 to 6 weeks post-operation, with the majority disappearing by 2 to 3 months. To help control this swelling, you'll likely be asked to wear specially designed compression garments for a specified period, as advised by your surgeon.
Bruising
Bruising is another common side effect, peaking during the first two weeks after surgery. The intensity and visibility of the bruising will start to fade gradually, usually within a month.
Pain Management
It's typical to feel some level of pain and discomfort in the days immediately following your belt lipectomy. This is most pronounced during the first two to three days but should start to ease after that. Your surgeon will likely prescribe pain medication to help you manage during this period.
Activity Level and Exercise
The time it takes to return to regular activity varies among patients, but most people can expect to resume normal day-to-day activities within about 4 weeks. If you engage in more strenuous exercise, you'll need to wait around 6 weeks before you can safely get back into your routine. It's crucial to adhere to your surgeon's advice and recommendations during this period to ensure a smooth and effective recovery.
Follow Surgeon's Guidelines
Your surgeon will provide you with specific instructions tailored to your needs, which could include wound care, activity restrictions, and potential signs of complications. Following these guidelines carefully will aid in your recovery and help achieve the best results.
Risks of Belt Lipectomy
While belt lipectomy is a surgical procedure that has been successful for many in achieving a more contoured body, it's essential to be aware of the potential risks involved. Despite the expertise of seasoned surgeons, surgery involving incisions comes with inherent risks that every patient should consider. Below is a breakdown of the surgical risks commonly associated with belt lipectomy:
Bleeding
Excessive bleeding is a potential risk during any surgical procedure, including belt lipectomy. Surgeons take precautions to minimise this risk, but it's important to be aware that it exists.
Haematoma
This is the accumulation of blood under the skin, creating a swollen area. Haematomas may need to be drained to expedite healing.
Seroma
Similar to a hematoma, a seroma is a build-up of fluid under the skin. This usually requires drainage to alleviate.
Healing Problems
Complications could arise during the healing process, such as slow healing or wound separation, which might require additional treatment.
Wound Infection
Though precautions are taken to sterilize the surgical area, there is always a risk of post-operative infection which may necessitate further treatment.
Reactions to Anaesthesia
Though rare, some patients may have adverse reactions to the general anaesthesia used during the procedure, which could range from mild symptoms to severe complications.
Numbness Around the Incisions
Temporary or permanent numbness around the incision sites is a possibility.
Blood Clots
Surgical procedures carry a risk of developing blood clots. These can be life-threatening if they travel to vital organs like the lungs or heart.
Nerve Damage
The surgery could potentially result in nerve damage, leading to numbness or altered sensation in the operated areas.
Poor Scarring
All surgeries leave scars, and the quality of these scars can vary from patient to patient. Some people may experience poor or prominent scarring.
Future Surgeries
In some cases, additional surgeries may be required for various reasons such as complications or dissatisfaction with the initial results.
It's crucial to discuss all these potential risks in detail with your surgeon prior to the belt lipectomy procedure. Doing so will help you make an informed decision and prepare you for any complications that may arise. Always follow your surgeon's pre- and post-operative instructions to minimise these risks.
Belt Lipectomy Cost London - How much does Belt Lipectomy surgery cost in London UK? Prices & Fees

Cost Variability
Belt lipectomy is a complex surgical procedure, and as such, the cost can vary significantly from one patient to another. Several factors contribute to the total cost, including:
Surgeon's fees
Anaesthetist fees
Facility or hospital fees
Time spent in the operating theatre
Post-operative care
How to Get an Estimate
To get an accurate estimate of the cost for a belt lipectomy procedure in London, it's best to directly contact Centre for Surgery. After your initial consultation, your patient advisor will provide you with a more detailed breakdown of the costs involved.
RELATED: Your Financing Options
Health Insurance Coverage
When it comes to insurance coverage for belt lipectomy, it's not universally covered by private health insurance plans. However, you might qualify for partial coverage if you meet specific criteria. These often pertain to the medical necessity of the procedure, for example:
Are you experiencing health issues due to excess skin, such as rashes or infections?
Have you reached a stable weight through diet, exercise, or weight-loss surgery?
It's essential to consult with your insurance provider to understand what is and isn't covered and to determine whether you meet the strict criteria for partial coverage of your belt lipectomy procedure.
How to Find the Best Belt Lipectomy Surgeon London has to offer
The surgeon's expertise and experience play a pivotal role in the outcome of a belt lipectomy procedure. Here's what you should consider when choosing a surgeon:
Qualifications
The surgeon you choose should have the necessary academic and professional qualifications to perform plastic surgery. Credentials can include medical degrees, additional training, and specialist certification in plastic surgery.
Certification
Your surgeon should be board-certified by a recognised medical board, such as the Royal College of Surgeons (RCS) in the UK or the International Society of Aesthetic Plastic Surgery (ISAPS). Specialist certification ensures that the surgeon has met stringent educational and training standards.
Experience with Belt Lipectomy
Not all plastic surgeons specialise in every type of procedure. Look for a surgeon who has significant experience in performing belt lipectomies. You can usually verify this by looking at their portfolio, reading patient testimonials, or asking for before-and-after photos during your consultation.
Monitoring and Oversight
Choose a surgeon whose work is regularly reviewed by reputable professional bodies like the RCS or ISAPS. These organisations set the standards for surgical procedures, ensuring that the surgeon's techniques are up-to-date and adhere to industry best practices.
Patient Testimonials
Word of mouth is still one of the best ways to gauge the quality of a surgeon's work. Look for testimonials from previous patients who have undergone belt lipectomy. These firsthand accounts can provide valuable insight into what you can expect in terms of care, professionalism, and results.
Consultation
The consultation is a good time to get all your questions answered. This meeting will not only give you a sense of the surgeon's expertise but also provide you with an opportunity to see if you're comfortable with their approach and if their vision aligns with yours.
Choosing a skilled, experienced, and specialist surgeon will give you the best chance at achieving the results you desire from your belt lipectomy.
Why Choose Centre for Surgery for Your Belt Lipectomy?
Highly Experienced Surgeons
At Centre for Surgery, we are home to some of the most highly skilled and experienced plastic surgeons in London. Our team specialises in complex body contouring procedures like belt lipectomy, providing a level of expertise that is second to none.
Personalised Care
Your journey to a contoured body starts with a thorough consultation to understand your unique needs and goals. Our patient advisors work closely with you to offer a surgical plan customised to achieve your desired outcomes.
State-of-the-Art Facilities
Our clinic is equipped with cutting-edge technology and follows the highest standards of medical care. We aim to ensure your safety, comfort, and satisfaction throughout your surgical journey.
Exceptional Aftercare
Your wellbeing is our priority, and that doesn't stop after the surgery is completed. We provide outstanding post-operative care, support, and regular follow-ups to ensure a smooth and speedy recovery.
Patient Testimonials
Don't just take our word for it. Here's what our satisfied patients have to say:
"From my first consultation through to my post-surgery check-ups, Centre for Surgery offered impeccable service. I felt valued, listened to, and the results are better than I had envisioned!" – Sarah, London
"The surgeons at Centre for Surgery are top-notch. I had a belt lipectomy, and the transformation is amazing. I finally feel comfortable in my own skin!" – Mark, London
How to Book a Consultation
To explore your belt lipectomy options further, don't hesitate to get in touch with us:
📞 Phone: 0207 993 4849
📧 Email: contact@centreforsurgery.com
📍 Address: 95-97 Baker Street, London W1U 6RN
You can also find comprehensive information about belt lipectomy and other plastic surgery procedures on our Plastic Surgery Blog.
By choosing Centre for Surgery for your belt lipectomy, you're opting for excellence, personalisation, and peace of mind. Book your consultation today to take the first step toward achieving your body contouring goals.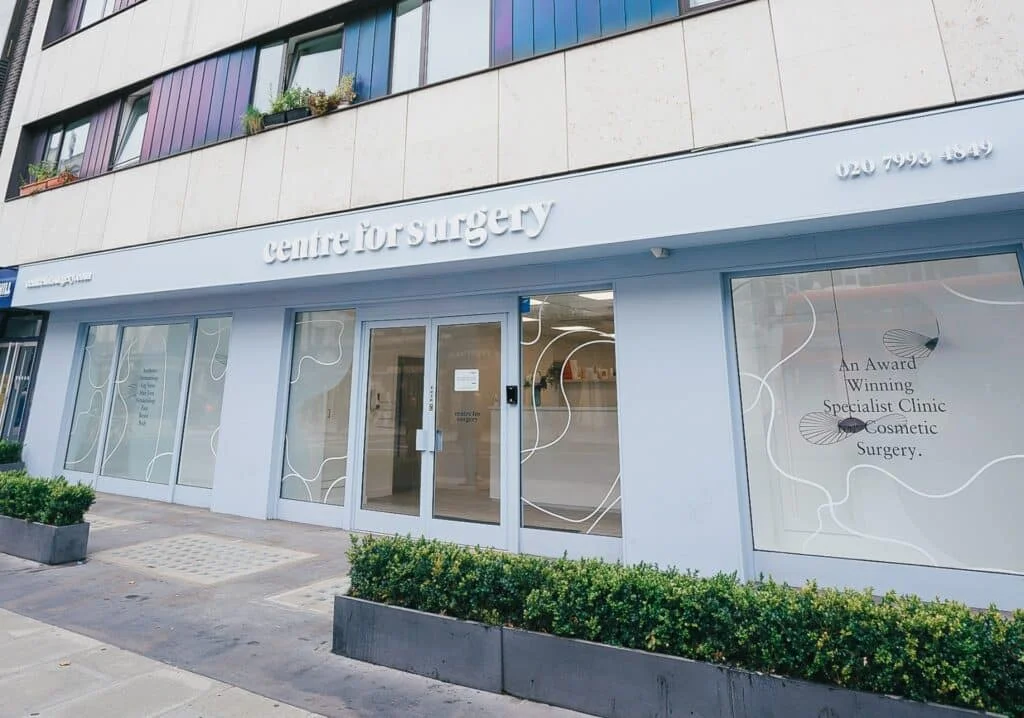 Further Reading and Medical Sources about Belt Lipectomy