Facial Fillers London UK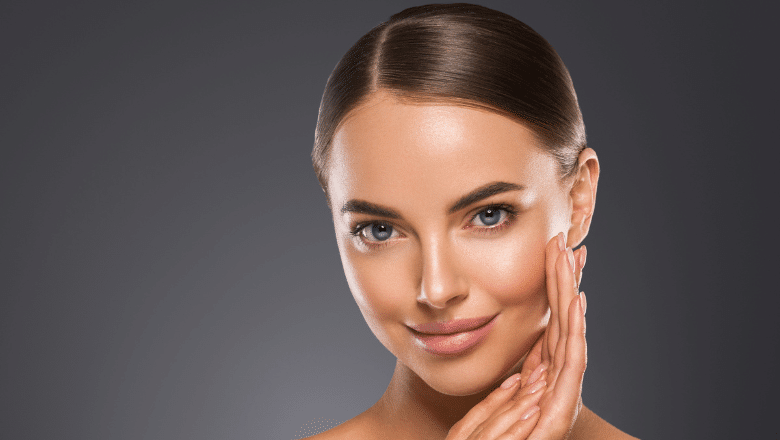 Elevate your allure with Centre for Surgery's exquisite facial fillers – where expert craftsmanship meets timeless beauty.
An wide range of injectable substances, commonly referred to as facial fillers, is at one's disposal for those looking to rejuvenate the face.
These cutting-edge injectable solutions provide an array of non-invasive alternatives for individuals aspiring to smooth out wrinkles, bestow a plumper appearance to their cheeks, and impart volume to their lips.
Nevertheless, it is imperative to remain aware of the fact that while dermal fillers offer temporary enhancements, opting for facelift surgery could present a more permanent solution for those desiring lasting changes.
Centre for Surgery, a top plastic surgery clinic nestled in the heart of London, boasts a team of surgeons who are adept in the art and science of facial rejuvenation. Our surgeons' profound expertise in facial anatomy is complemented by an unerring eye for aesthetic refinement. Armed with surgical precision that is second to none, they are equipped to perform a wide range of facial treatments tailored to meet the diverse needs and desires of our patients.
What are Facial Fillers?
Introduction to Facial Fillers and Their Composition
Facial fillers, often termed as dermal fillers, encompass gel-like substances meticulously injected beneath the skin across various regions of the face. These innovative materials serve the fundamental purpose of replenishing lost volume, smoothing the skin by reducing wrinkles, and augmenting the facial contours to bestow a more youthful and refreshed appearance.
Contrary to the common moniker "wrinkle fillers", dermal fillers have a much broader spectrum of applications.
Versatile Applications of Facial Fillers
Dermal fillers are not just about wrinkle reduction; their versatility makes them an invaluable tool in aesthetic medicine. Here are some ways these volumising agents can rejuvenate your face:
Enhancing Lip Volume and Definition: Ideal for giving the lips a plumper look while minimising the vertical lines around them.
Refining Facial and Jawline Contours: Contouring the face and jawline to highlight the bone structure.
Eradicating Wrinkles and Fine Lines: Efficient in smoothing out wrinkles and fine lines, especially around the mouth and nose, including marionette lines, smile lines, and nasolabial folds.
Reviving Volume in Sunken Areas: They are adept at restoring the lost volume in sunken cheeks and temples, lending a fuller appearance.
Smoothing Chin Creases: Effective in ironing out a chin crease, contributing to a more balanced facial profile.
Improving Facial Symmetry: Helpful in correcting asymmetry and bringing harmony to the facial features.
Rectifying Nose Shape Imperfections: Capable of subtly altering the nose shape, thereby reducing imperfections.
The Importance of Trained Professionals
While the administration of facial fillers is a non-surgical intervention, it is imperative that this procedure is executed by a practitioner with comprehensive medical knowledge and specialised training. This is to ensure not only the safety of the patient but also to achieve results that look natural and harmonious with the facial structure.
The Expertise at Centre for Surgery
At Centre for Surgery, our practitioners are committed to providing unparalleled care and precision in both non-surgical and surgical procedures. Their dexterity coupled with extensive experience ensures that patients receive treatments tailored to their specific aesthetic goals while maintaining the highest standards of safety and efficacy. With a keen eye for detail and a patient-centric approach, Centre for Surgery stands as a beacon of excellence in the realm of facial rejuvenation.
What are the Benefits of Facial Fillers?
Facial fillers, also known as dermal fillers, have gained immense popularity in recent years for their ability to rejuvenate the face without the need for invasive surgical procedures. Below are some of the key benefits that have contributed to their widespread appeal:
1. Non-Surgical and Minimally Invasive
One of the principal benefits of facial fillers is that they are non-surgical and minimally invasive. The procedure involves injecting a gel-like substance under the skin, which means there's no need for incisions or general anesthesia, and recovery times are significantly shorter than those associated with surgery.
2. Instant Results
Unlike some cosmetic procedures that take weeks or even months to show results, facial fillers offer immediate gratification. The changes are visible almost instantly after the procedure.
3. Temporary and Adjustable
For individuals hesitant to commit to permanent alterations, facial fillers are an excellent choice as they are temporary. Most fillers last between six months to two years, and since they are not permanent, adjustments can be made over time to maintain or alter the desired look.
4. Natural-Looking Enhancement
When administered by an experienced professional, facial fillers can produce natural-looking results. By restoring volume and smoothing out wrinkles, they can make you look younger and more refreshed without giving the impression that you've had "work" done.
5. Versatility
Dermal fillers can be used to address a variety of cosmetic concerns, including smoothing out wrinkles and fine lines, plumping lips, enhancing cheekbones, correcting under-eye hollows, and even reshaping the nose.
6. Collagen Production
Some facial fillers have been shown to stimulate the body's natural production of collagen, which is a protein that helps keep skin elastic and youthful-looking.
7. Customisable Treatment
Facial fillers can be tailored to meet the specific needs and goals of each patient. The practitioner can adjust the type of filler used, the amount injected, and the specific areas treated to achieve the desired outcome.
8. Boost in Self-Esteem
By enhancing facial features and reducing signs of aging, facial fillers often contribute to a boost in self-esteem and confidence for many individuals.
9. Minimal Downtime
With facial fillers, there is usually minimal downtime. Most patients can resume their normal activities almost immediately after the procedure.
10. Safety and Tolerance
Hyaluronic acid, a common substance used in facial fillers, is naturally found in the body. This makes allergic reactions extremely rare and signifies that the procedure is generally well-tolerated.
Hyaluronic Acid (HA) Fillers in Facial Rejuvenation
Hyaluronic Acid (HA), a natural component found within the body, is renowned for its exceptional ability to hydrate and add volume to the skin. As one of the most sought-after injectable fillers, HA serves as a remarkable alternative to surgical procedures, proficiently enhancing the facial contours and revitalising the skin.
The Unique Properties of Hyaluronic Acid Fillers
What makes HA fillers stand out is that most of them are infused with lidocaine, a local anaesthetic. This ensures that any discomfort during and post-procedure is minimised, making the treatment experience more pleasant for the patients.
Wide Range of Cosmetic Achievements with HA Fillers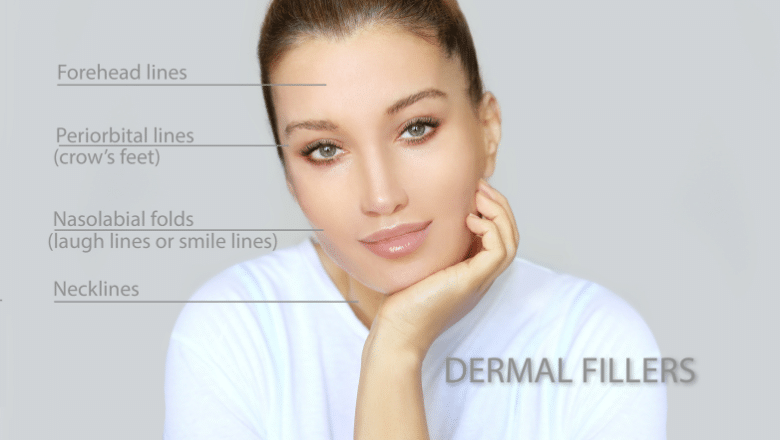 Non-Surgical Facelift:
HA fillers possess the capacity to smooth out deep smile lines and nasolabial folds, providing an uplifting effect to the face without the need for invasive surgery.
Nonsurgical Brow Elevation:
Employing Hyaluronic Acid fillers can effectively soften worry lines on the forehead and diminish wrinkles around the eyes, famously known as crow's feet, giving a more youthful and alert appearance.
Temple Augmentation:
By injecting HA into the temples, the skin in this region, as well as around the eyes and forehead, is volumised and plumped, aiding in a more harmonised facial profile.
Cheek Enhancement Alternative to Surgery:
Injecting HA into the cheeks adds volume and gives them a perkier and more youthful appearance, serving as an alternative to cheek lift surgery.
Jawline Contouring Without Surgery:
HA fillers can be used to sculpt the jawline, lending it more definition and creating sharper angles, thus enhancing the overall structure of the face.
Filling Pitted Scars:
HA fillers are also adept at filling out pitted scars that arise due to acne or facial injuries, contributing to a smoother skin surface.
Popular Hyaluronic Acid Fillers on the Market
Several brands have established themselves in the market, offering high-quality HA fillers, such as:
Juvederm Products: A popular line known for its range of gel fillers, each tailored for different purposes such as smoothing wrinkles or plumping lips.
Restylane Products: Renowned for their ability to add volume and fullness to the skin, addressing wrinkles and augmenting lips.
Belotero Products: Known for integrating seamlessly with the skin and efficiently correcting moderate to severe wrinkles and folds.
Duration of Results and Maintenance
It is important to note that the cosmetic enhancements achieved through Hyaluronic Acid fillers are temporary, usually lasting between 6 to 12 months. This is because the body naturally and gradually absorbs the HA particles. As the effects begin to diminish, further injections may be required to maintain the desired appearance.
Exploring Alternative Types of Facial Fillers: CaHA and Poly-L-lactic Acid
In the realm of aesthetic medicine, a variety of facial fillers are available, each offering unique properties and benefits. Besides the popular Hyaluronic Acid fillers, two other noteworthy options are Calcium Hydroxylapatite (CaHA) and Poly-L-lactic Acid.
Calcium Hydroxylapatite (CaHA) Fillers: Natural Stimulation of Collagen
What is Calcium Hydroxylapatite?
Calcium Hydroxylapatite is a substance naturally found in our bones. In the context of facial fillers, CaHA is presented in the form of a smooth gel laden with microscopic calcium particles, known for stimulating collagen production in the skin. Radiesse is an example of a CaHA filler.
Applications of CaHA Fillers
Surgical-Free Facial Rejuvenation: CaHA efficiently addresses deep wrinkles and restores volume in areas with volume loss.
Non-Surgical Cheek Augmentation: CaHA injections enhance cheek fullness, eliminating the need for cheek implants or surgical lifting.
Non-Surgical Chin Augmentation: By refining jaw and chin creases, CaHA fillers sculpt the facial contours.
Safety and Natural Look with CaHA
CaHA fillers are biosynthetically produced, which signifies no involvement of animal products, thus mitigating the risk of allergic reactions.
Duration of CaHA Fillers
Brands such as Radiesse offer CaHA fillers that are denser compared to HA fillers, and their effects can be more long-lasting – typically around 12 months, but in some cases up to 3 years.
Poly-L-lactic Acid: A Synthetic Collagen Stimulator
What is Poly-L-lactic Acid?
Poly-L-lactic Acid is a synthetic, biocompatible, and biodegradable substance. Though not naturally occurring in the body, it has been safely employed in medical applications like dissolvable stitches for years. The most common type of filler in this class is Sculptra.
How Does Poly-L-lactic Acid Work?
When injected into the skin, Poly-L-lactic Acid operates as a collagen stimulator, smoothing out fine lines and wrinkles by encouraging the skin to regenerate collagen.
Applications of Poly-L-lactic Acid Fillers
Lip Enhancement Alternative to Surgery: Poly-L-lactic Acid injections can augment thin lips, imparting volume and plumpness.
Smoothing Laugh Lines and Nasolabial Folds: This filler can address deep laugh lines and nasolabial folds without necessitating mid-facelift surgery.
Gradual and Long-lasting Results
Unlike immediate effects seen with some fillers, Poly-L-lactic Acid fillers such as Sculptra manifest results over time as collagen production is catalysed. Typically, two or three sessions are needed to achieve the desired outcome, which can endure up to 2 years. Though considered semi-permanent, occasional touch-ups might be required to maintain the cosmetic enhancements.
Autologous Fat Injections: Micro and Nano Fat Grafting Techniques
In the ever-evolving field of facial rejuvenation, Autologous Fat Injections using Micro and Nano Fat Grafting techniques have emerged as a prominent option for individuals seeking natural, long-lasting results. This method utilises your own fat, hence the term 'autologous', and involves a surgical procedure.
How Does Autologous Fat Grafting Work?
In autologous facial fat grafting, fat is harvested from your body, typically from areas like the lower abdomen or thighs, through a process called liposuction. This harvested fat is then purified to separate impurities and excess fluids. The purified fat is subsequently injected into various areas of the face through tiny incisions.
Benefits of Autologous Fat Injections
Natural Enhancement
Being your own tissue, the fat integrated into the face appears natural and is biocompatible, which significantly reduces the risk of allergic reactions.
Versatile Application
Autologous fat can be used to:
Revitalise the Cheeks: It acts as a natural filler to perk up and volumise the cheeks.
Augment the Temples, Forehead and Lips: Adding volume to these areas enhances facial contours and can balance out features.
Smooth Out Wrinkles: The injected fat plumps the skin, smoothing out wrinkles and lines.
Durable Results
Unlike synthetic fillers which usually need periodic touch-ups, the results of autologous fat injections can last for many years, making it a more permanent solution for facial rejuvenation.
RELATED: Facial Fat Transfer vs Fillers
Micro and Nano Fat Grafting Techniques
Our highly skilled surgeons are adept in utilising micro and nano fat grafting techniques to ensure the best outcomes for facial fat transfer. These techniques involve processing the harvested fat into finer particles which allow for more precise and smooth injections. This is particularly useful in delicate areas such as the under-eye region or for fine lines.
Important Considerations
While the effects of autologous facial fat grafting are more durable, it's important to note that achieving the desired cosmetic results might necessitate multiple sessions. This is because the body naturally absorbs some of the injected fat.
RELATED: Is facial fat transfer permanent?
What to Expect During Facial Filler Procedure
When opting for facial fillers, it's imperative to have an idea of what to expect throughout the procedure. At Centre for Surgery, our priority is ensuring you are well informed and comfortable during the entire process.
The Initial Consultation: Laying the Groundwork
Your journey commences with an initial consultation with a skilled injector at our Baker Street clinic. During this meeting, it is essential to discuss your medical history, pinpoint any cosmetic issues you would like to address, and share your aesthetic aspirations. Your injector will provide information on the various types of fillers and recommend the most suitable option based on your goals and skin type.
The Procedure: Step by Step
1. Cleansing the Target Area
On the day of the procedure, the injector will begin by meticulously cleansing the area of your face scheduled to receive the injections, to avert any infections.
2. Applying Anaesthesia
Next, a topical anaesthetic is administered to numb the area, mitigating any discomfort during the injection process. Note that many fillers are already infused with lidocaine, which further aids in reducing pain both during and post-procedure.
3. Injecting the Filler
Following anaesthesia, the injector will meticulously inject precise quantities of the filler beneath the skin at strategic locations to achieve the desired results.
Post-Procedure: What to Expect
Mild Bruising or Swelling: It's not uncommon to experience mild bruising or swelling in the treated area. However, these are generally temporary and should recede over the days following the treatment.
Immediate Results: Depending on the type of filler and the treated area, you may observe results immediately after the procedure.
Resuming Normal Activities: Typically, you can resume normal activities right after the treatment. However, it's recommended to avoid strenuous activities for the day.
Facial Fat Grafting: A Different Approach
It's essential to note that facial fat grafting involves a different set of procedures, as it is a surgical process. Here's what you need to know:
Anaesthesia: This procedure can be done under general or local anaesthesia, depending on the extent of fat transfer.
Outpatient Procedure: Generally, facial fat grafting is an outpatient procedure, meaning you can return home the same day.
Recovery Time: Depending on the volume of liposuction involved, you may need 1 to 2 weeks of downtime for recovery.
Being well-informed about what to expect during a facial filler procedure or facial fat grafting can help alleviate anxiety and facilitate a smoother experience. At Centre for Surgery, our dedicated team is committed to providing exceptional care and achieving your aesthetic goals with precision and artistry.
What are the Risks of a Facial Filler Procedure?
Facial fillers, though minimally invasive, come with their set of risks and potential complications. Understanding these risks is essential for making an informed decision. Below are the common risks associated with facial filler procedures:
1. Allergic Reactions
Some individuals may experience allergic reactions to the ingredients in the fillers. These reactions can range from mild redness and itching to severe cases, including anaphylaxis.
2. Infection
Any procedure that involves breaking the skin's surface carries a risk of infection. Even though it's rare, bacteria can enter the injection sites and cause an infection.
3. Bruising and Swelling
This is a common side effect, especially in individuals who are prone to bruising. Though generally temporary, the swelling and bruising can be significant in some cases.
4. Asymmetry
If the filler is not evenly distributed, it can lead to asymmetry, where one side of the face does not mirror the other. This can result from an uneven application or uneven absorption by the body.
5. Lumpiness or Granulomas
Sometimes, the filler may clump together under the skin, leading to a lumpy texture. In other instances, the body may react to the filler as a foreign substance and form granulomas around it.
6. Overcorrection
This occurs when too much filler is injected, leading to an exaggerated or unnatural appearance. This can be particularly concerning with permanent fillers, as the results are not temporary.
7. Scarring or Skin Irregularities
In some cases, the injection sites may not heal properly, leading to scarring. Additionally, the filler may cause changes in skin texture, leading to irregularities.
8. Migration of the Filler
Fillers can sometimes move from the original injection site to other areas of the face, causing unintended effects.
9. Vascular Complications
In rare cases, the filler can inadvertently be injected into blood vessels, leading to complications such as vascular occlusion, where the filler blocks blood flow. This can lead to tissue necrosis (death of tissue) or, in very severe cases, blindness.
10. Skin Discoloration
Also known as the Tyndall effect, this happens when a filler is placed too superficially under the skin, particularly around the eye area, causing a bluish discoloration.
11. Nerve Damage
While rare, there's also the risk of nerve damage if the filler is injected too deep or into a sensitive area, leading to numbness or changes in sensation.
Minimising the Risks
To mitigate these risks, it's paramount to:
Choose a qualified and experienced practitioner at Centre for Surgery.
Clearly communicate your aesthetic goals and medical history.
Follow all pre- and post-procedure instructions provided by the practitioner.
Opt for temporary fillers initially, as they are reversible with Hyalase or will naturally be absorbed by the body over time.
RELATED: Filler Dissolving Treatment London
Facial Fillers at Centre for Surgery in London
When it comes to facial fillers and enhancing your natural beauty, making the right choice for your treatment is critical. Centre for Surgery stands out as a prime option, and here's why:
1. Expertise and Experience
Our team at Centre for Surgery boasts highly skilled and experienced practitioners. With their comprehensive knowledge in facial anatomy and extensive training in the latest facial filler techniques, they are well-equipped to provide tailored treatments that suit each individual's aesthetic goals and facial features.
2. Personalised Care and Consultation
We believe in a patient-centred approach. At Centre for Surgery, each patient receives a thorough consultation to discuss their concerns and desired outcomes. This allows our specialists to develop a personalised treatment plan that is meticulously aligned with the patient's goals and ensures the results are natural and harmonious with the rest of the face.
3. Cutting-Edge Technology and Products
We pride ourselves in keeping abreast of the latest advancements in aesthetic medicine. By employing cutting-edge technology and utilising only the highest quality facial fillers, Centre for Surgery ensures you receive treatments that are both effective and safe.
4. Focus on Safety
Patient safety is our utmost priority. Our team follows rigorous protocols and maintains a sterile environment to minimize the risk of complications and infections. Moreover, by thoroughly evaluating the patient's medical history and discussing the potential risks, we ensure that the treatments are conducted with the highest standards of safety in mind.
5. Aftercare Excellence
At Centre for Surgery, our commitment to patients goes beyond the treatment room. We offer exceptional aftercare services, where our medical staff is available for follow-up consultations and to address any concerns or questions. This continued support ensures a smooth recovery and optimal results.
6. Patient Satisfaction and Reputation
Centre for Surgery boasts an impressive track record of high patient satisfaction. With numerous positive reviews and testimonials, it's evident that our dedication to excellence in service and results has earned us a stellar reputation among our clientele.
7. Comfort and Convenience
We understand that convenience and comfort are essential to a positive patient experience. Our facility is designed with this in mind, offering a welcoming atmosphere where patients feel relaxed. Additionally, our location is easily accessible, ensuring that your visits are hassle-free.
8. Comprehensive Range of Services
Beyond facial fillers, Centre for Surgery offers a comprehensive range of aesthetic services. This allows our patients to explore and combine different treatments, ensuring all their aesthetic needs can be met under one roof.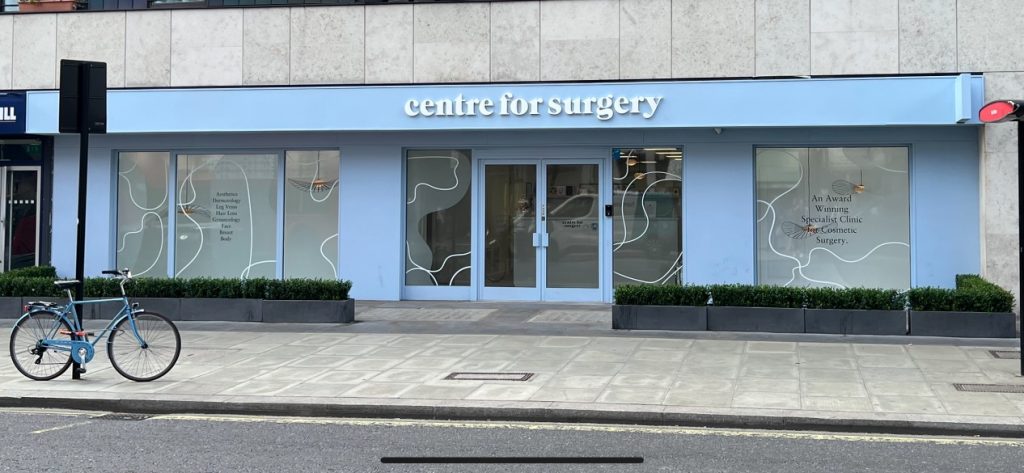 FAQs
How long do the results of facial fillers last?

The longevity of results from facial fillers varies depending on several factors, including the type of filler used, the area of the face being treated, and individual patient characteristics. Here is a general overview:

1. Hyaluronic Acid (HA) Fillers:
Examples: Juvederm, Restylane, Belotero
Duration: Typically lasts between 6 to 12 months. However, some newer formulations may last up to 18 months.
2. Calcium Hydroxylapatite (CaHA) Fillers:
Example: Radiesse
Duration: Generally lasts longer than HA fillers, with results typically persisting for about 12 months, but in some cases lasting up to 3 years.
3. Poly-L-lactic Acid Fillers:
Example: Sculptra
Duration: Results gradually appear over time as the filler stimulates collagen production. The effects can last up to 2 years.
4. Polymethylmethacrylate (PMMA) Fillers:
Example: Bellafill
Duration: These are considered semi-permanent, with results lasting up to 5 years or more.
5. Autologous Fat Injections:
Duration: This method, which uses fat from the patient's own body, can have lasting results for several years, and in some cases, the results may be permanent.
Factors Affecting Longevity:
Area Treated: Fillers in areas with more movement, like the lips, may not last as long as those in areas with less movement, such as the cheeks.

Metabolism: Individuals with a faster metabolism might notice that the filler doesn't last as long as it does for others.

Initial Volume: Sometimes, the first treatment might not last as long, but subsequent treatments could last longer as the filler accumulates.

Skill of Injector: The expertise and technique of the healthcare professional performing the injections can also influence how long the results last.

It is important to have realistic expectations and understand that maintenance treatments will be necessary to sustain the desired results. Consulting with a qualified injector at Centre for Surgery will also help to determine which type of filler is best suited for your needs and how often you might need maintenance treatments.

Are facial fillers painful?

The experience of pain during facial filler injections can vary among individuals and can be influenced by several factors, such as the type of filler, the area being treated, individual pain tolerance, and the techniques used by the practitioner. Here's what you should know about pain and facial fillers:

1. Sensitivity of the Area Being Treated:
Certain areas of the face, such as the lips, are more sensitive than others, and injections in these areas might be more uncomfortable.

2. Needle Size and Injection Technique:
The size of the needle and the technique used by the practitioner can also affect the level of discomfort. Finer needles and skilled injection techniques may reduce pain.

3. Use of Anaesthesia:
Most practitioners will use some form of anaesthesia to minimise discomfort during the procedure. This can include:

Topical Anaesthetics: A numbing cream applied to the area before the injections.
Lidocaine: Many facial fillers are pre-mixed with lidocaine, a local anaesthetic, to help reduce pain during and after the injection.
4. Individual Pain Tolerance:
People have different thresholds for pain, and what one person considers slightly uncomfortable, another might find more painful.

5. Post-Procedure Sensitivity:
After the procedure, some individuals may experience tenderness, swelling, or mild pain at the injection sites. This usually subsides within a few days.

Tips to Minimise Discomfort:
Communicate with Your Practitioner: Let your practitioner know about your concerns regarding pain, and they may take additional steps to make you more comfortable.
Stay Calm: Sometimes anxiety can make the perception of pain worse. Take deep breaths and try to stay relaxed.
Follow Post-Procedure Instructions: Your practitioner will likely provide instructions for care after the procedure, such as using cold packs to minimise swelling and discomfort.


Are facial fillers Safe?

Facial fillers, when administered by qualified and experienced practitioners, are generally considered safe. However, like any medical procedure, there are potential risks and side effects associated with their use. Here are some key considerations regarding the safety of facial fillers:

1. Type of Filler: The safety of facial fillers can depend on the type of filler being used. Hyaluronic acid fillers, for example, are made from substances similar to those found in the body, and are generally considered to be very safe.
2. Qualification of the Practitioner: The skill and experience of the practitioner are critical factors in ensuring the safety of the procedure. It's essential to choose a reputable provider who is knowledgeable in facial anatomy and has a track record of successful treatments.
3. Patient's Health: The patient's health and medical history can also impact the safety of facial fillers. Those with certain allergies, skin conditions, or autoimmune diseases may be at higher risk for complications.
4. Technique: Proper injection technique is vital in minimizing risks. The practitioner must be able to inject the filler at the correct depth and avoid blood vessels and nerves.
Common Side Effects and Risks:
Mild Swelling and Bruising: These are common side effects and usually subside within a few days.

Redness and Tenderness: These may occur at the injection site but typically resolve quickly.

Infection: Though rare, infections can occur, and it's important to follow post-procedure care instructions.

Lumps or Bumps: Sometimes, the filler may cause noticeable lumps or bumps under the skin.

Allergic Reaction: Very rare, but possible, especially with certain types of fillers.

Asymmetry: Incorrect or uneven placement of the filler can lead to an asymmetrical appearance.

Vascular Complications: In rare cases, if the filler is inadvertently injected into blood vessels, it can cause serious complications.