Fat transfer to breasts in London
Fat transfer breast augmentation also known as 'fat transfer to breasts' or 'breast lipofilling' is a cosmetic surgery procedure performed to enlarge the breast size using your body's own fat harvested using liposuction. Fat transfer breast enlargement differs from breast implant surgery as it does not use a foreign implant and is therefore also known as a 'natural breast augmentation'.
The first step in fat transfer breast augmentation or fat transfer to breast is to harvest fat using liposuction from areas from of the body which have fat deposits. The great advantage of fat transfer breast enlargement is that it is essentially a 2 in 1 procedure. You get the benefit of naturally enlarged breasts using your own fat and a more contoured body with the use of liposuction from the donor fat areas.
With the use of your own fat, there is also a reduced risk of infection as silicone breast implants inserted as part of a breast augmentation procedure has a slightly rate of infection. The scars after fat transfer breast enlargement are also much less compared with breast augmentation using implants.
Centre for Surgery offer state of the art Vectra H2 digital imaging software to give you a more accurate idea of how you could look after surgery. This helps you to make a more informed decision as to wheter fat transfer breast enlargement is the right procedure for you.
If a woman's breasts don't match up to or don't satisfy her expectations, it often becomes a serious cause of concern. Breasts are a very important feature of a woman's overall appearance, her body shape and her personality. If a woman's breasts are too small (micromastia), it can result in significant psychological issues.
Often after pregnancy and breastfeeding, women's breasts tend to sag. Ageing also leads to sagging or shrunken breasts. In these cases, can fat transfer can be a good solution. If one has to undergo mastectomy, then breast fat transfer can be used to regain her natural body shape. If the two breasts are unequal, then fat transfer can be done for one breast to optimise symmetry.
All our surgeons are on the GMC specialist register.
Why choose Centre for Surgery for Breast fat transfer
Over 15 years experience in all types of breast fat transfer – large volume aesthetic, small volume reconstructive and hybrid breast augmentation
We own and manage our own surgical facilities. Properly performed fat transfer to breasts procedure takes time and should not be rushed. Our surgeons perform a maximum of one fat transfer procedure in a day. We do not cram 3-4 procedures into one day like other providers. You want your surgeon to be well-rested and mentally and physically sharp to perform breast fat transfer which is a very physically demanding procedure to get the very best results.
Our surgeons live and work in central London. We don't work with 'fly-in, fly-out' surgeons from Italy. This is very important because whilst your surgeon takes all precautions to minimise complications, complications can and do occur and our surgeons are readily available to manage any issues if and when they arise.
What our patients say about us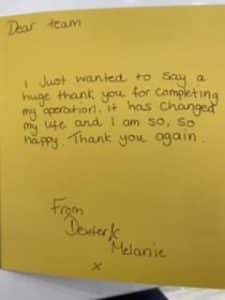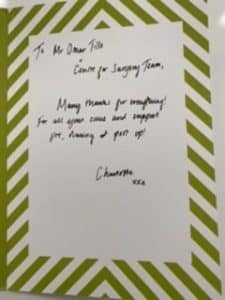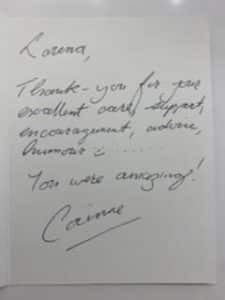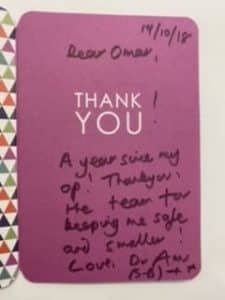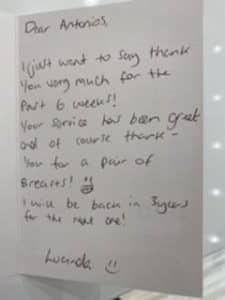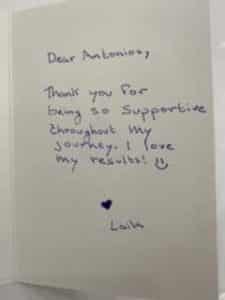 Breast fat transfer vs Breast Implants
Advantages of Breast fat transfer
Use of foreign material not involved

Can increase size by one cup size

Fat removal is part of the procedure

Incisions involved are small and fades away over time

Does not carry the risk of rupture or capsular contracture

A decrease in any sensation is very unlikely
Advantages of Breast Implants
Insertion of foreign material (silicone at Centre for Surgery)

Can increase size as desired taking various factors into consideration 

Involves a 5-6 cm length incision

The potential risk of rupture or capsular contracture

May experience loss of sensation, temporary or long-term
Ideal candidates for breast fat transfer
All patients should be in good health and have realistic expectations about what can be achieved with natural breast augmentation surgery.
We do not treat patients below the age of 18 years of age.
Healing is better if patients refrain from or quit smoking.
Fat transfer to breasts is ideal for people who want subtle natural looking enhancements of the breasts. However, the individual has to have enough body fat to be transferred to the breasts.
We recommend breast augmentation with implants to individuals who do not have enough fat in their body to go ahead with fat transfer to breasts. We may also have to refuse the procedure to individuals considering to have children as pregnancy and childbirth can affect the results.
Breast fat transfer procedure
Prior to the surgery, you will have a consultation with one of our surgeons.
The decision to have a fat transfer to breasts is a major step for most women and extremely personal. The surgeon therefore always guides and supports his prospective patients through every stage of this process. During an initial consultation at our clinic, you will discuss your reasons for wanting this procedure and will undergo a thorough medical check-up.
The consultation begins by having an opportunity to discuss your ideas, concerns and expectations about the natural breast augmentation procedure with your surgeon, and ask any relevant questions you may have.
The fat transfer to breasts procedure is performed by highly skilled breast augmentation experts who will utilise fat deposits from a donor area and transfer it to the breasts for a natural enhancement.
Liposuction is first performed on the donor area to collect the best quality fat cells to be transferred. At Centre for Surgery, liposuction is performed using the PAL lipo method. 
The fat is collected in a filter to purify it and then collected in multiple syringes. Once this is done the fat is injected back into the breasts.
Recovery after breast fat transfer
Following the surgery, there will be some swelling and bruising for the first few weeks that will fade away over time. The result will be noticeable after the swelling has gone down. We recommend our patients to avoid any strenuous activity for at least 4 to 6 weeks for the area treated to heal fully.
Fat transfer to breasts can help achieve one whole cup size with a very natural looking result.
The achievable result will depend on the surgeon's skills to obtain best quality fat and equally the patient's ability to retain the transferred fat cells. Some fat cells will be absorbed naturally by the body and cannot be prevented. Ageing will also have an impact on the result achieved.
What To Expect
The consultation
When you have decided to learn more about fat transfer to breast and if it right for you, we advise a consultation with one of our expert fat transfer surgeons. At consultation, a number of measurements are taken of the breast and also the body areas where fat is to be harvested and an assessment will be made of the soft tissue quality. The full range of treatment options will be explained including breast augmentation with implants. For those who do not have enough fat, the implant option may be more appropriate. Your surgeon has is skilled in all types of liposuction for fat harvest including power assisted liposuction and the most appropriate choice will be made based on your physical examination. The surgeon will also give information on the location of the small incisions for the liposuction and fat transfer and also whether the fat transfer to breast is to be combined with another procedure such as a tummy tuck. Our surgeons are also trained in composite breast augmentation or hybrid breast augmentation which involves both fat transfer and breast implants to enhance the female breast.

High-resolution photos will be taken and your surgeon may also use computer digital imaging. Your surgeon will take time to discuss the important risks and potential complications of fat transfer surgery and what you can expect in the postoperative period.

The surgeon will also take a full medical history which includes previous operations, current list of medicines taken and any potential allergies. This information will be used to decide on your fitness for the breast fat transfer procedure. If you are deemed to be a suitable candidate for surgery then we would recommend to spend a period of time to reflect on all the information given. We always recommend a minimum of a '2 week cool off period' for to weigh up your options.

All our prospective patients are more than welcome to have as many follow-up consultations after their initial consultation to make sure you are fully empowered with all the information to make an informed decision for proceeding with breast fat transfer surgery at Centre for Surgery.