Upper Body Lift London UK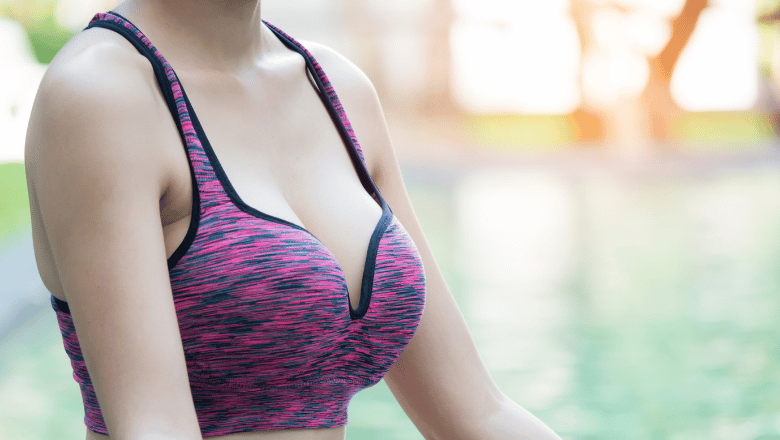 Upper body lift surgery refers to a combination of excess skin removal procedures which are designed to address areas of loose skin affecting the upper body. The most commonly affected areas include the breasts, arms and back. An upper body lift involves performing a breast lift, brachioplasty and a bra line back lift. An upper body lift surgery can effectively tighten the skin in the upper body with the added benefit of sculpting and defining your natural contours. Saggy and droopy skin can be removed from the underarm area to produce toned and youthful-looking arms after significant weight loss. The skin does not return to its normal level of tightness after massive weight loss. Stubborn fat deposits may persist despite diet and exercise. Upper body lift surgery can be combined with liposuction to get rid of areas of fatty deposits.
What Is Upper Body Lift Surgery?
Upper body lift surgery is a comprehensive procedure that targets the entire torso, including the breasts, arms, back, axilla (underarm area), and utilises liposuction. It is specifically designed for individuals who have undergone significant weight loss and are left with excess skin and fat in their upper body. Also known as torsoplasty or 360 upper body lift, this transformative surgery addresses skin rolls, fat flaps, and sagging breasts, resulting in a tighter, more contoured upper body. For individuals seeking a complete body transformation after massive weight loss, an upper body lift can be combined with a lower body lift to address the abdomen, lower back, buttocks, and thighs, achieving comprehensive rejuvenation and restoring a more balanced and aesthetically pleasing physique.
Benefits of Upper Body Lift Surgery
An upper body lift procedure can significantly improve your overall body silhouette with several benefits that can positively impact your physical and mental well-being. People with an upper body lift often develop an improved self-image, allowing them to regain self-confidence. Certain social situations may have previously been avoided before surgery. After surgery, patients have an improved ability to form long-lasting relationships without feeling self-conscious about the appearance of loose skin affecting the upper body.
As well as improving the overall contour of your upper body, patients can wear an unrestricted range of fitted clothing, including swimwear, without the fear of feeling embarrassed about sagging skin. Having excess loose skin can lead to an increased risk of developing skin rashes with associated skin irritation from the excessive rubbing of loose skin folds. Excess skin can also cause difficulty in maintaining adequate personal hygiene due to bacteria proliferating in deep skin faults caused by loose skin, which may lead people to stay at home more often and avoid social interactions. An upper body lift involves performing three procedures to effectively remove excess loose skin from the upper part of the body for the permanent elimination of skin folds. Any active skin irritation or infection should first be treated by your general practitioner. Once you have recovered from an upper body lift, the risk of problems from loose skin folds will be eliminated. This is a major benefit of having an upper body lift at Centre for Surgery in London.
Although people may have successfully lost weight either through diet and exercise or bariatric surgery, the happiness felt soon turns to disappointment as loose skin folds can affect wearing many types of clothing, which may lead people to wear baggy clothing. This can cause a loss of emotional well-being and make women feel less desirable. An upper body lift can help you both look and feel better with a safe and effective surgical procedure. Combining the three procedures together can produce a dramatic improvement in your body contour which is why it has become an increasingly popular procedure in London.
Who Needs Upper Body Lift Surgery?
An upper body lift is a major surgical procedure. It involves a combination of three different body contouring procedures performed in the same operation to improve the contour and shape of the upper body. Ideal candidates for an upper body lift include:
People who are in a good state of physical and mental health
At all near their ideal body weight and have no plans to become pregnant in the future.
Should ideally be a non-smoker or be willing to stop smoking at least four weeks before and after the procedure.
Has realistic expectations about what the procedure can achieve.
Is unhappy with the appearance of excess loose skin affecting the breasts and upper arms with the formation of back rolls.
Has a good understanding of the potential risks associated with the procedure and has had the opportunity to ask all the questions they need at the consultation.
It is important to be aware of the criteria which your surgeon will use to determine your suitability for an upper body lift. If you have a significant medical condition which may increase the risks of the procedure, we would recommend avoiding having the procedure until you have had pre-operative optimisation of any existing medical conditions.
What happens at your consultation?
The first step is to have an in-person consultation with an expert body contouring surgeon. Getting the best outcomes after this procedure means taking good care of your health because the risks of surgery may increase significantly if you do not follow the preoperative and post-operative care instructions given to you by your surgeon.
The consultation is an ideal opportunity to ask any questions you may have about the procedure and the recovery period. Your surgeon will discuss the main risks and potential complications of the surgery and how these will be minimised. It is important to have realistic expectations about what the procedure can achieve. Your goals for the treatment will be taken into account when the surgeon assesses your suitability. Other alternatives to an upper body lift may be suggested if you are deemed unsuitable for the procedure. Your surgeon will also perform a physical examination to assess the amount of loose skin you have and which procedure or combination of procedures will be suitable to target excess skin. Your surgeon will also want to know any medicines you may be taking, as certain medications may increase the risk of bleeding during and after the procedure. Before the procedure, you may be asked to stop certain medications, such as aspirin. Certain herbal supplements may increase the risk of bleeding, and these should be stopped at least four weeks before surgery.
Upper body lift surgery procedure
An upper body lift is performed under a general anaesthetic and takes between four and five hours to carry out. This is an outpatient procedure which means you'll be able to go home later the same day once you have recovered from the effects of the anaesthetic. The procedure involves making incisions to target the areas of excess skin to properly contour your upper body. Where possible, scars will be placed in your body's natural contours and folds to minimise their appearance. Once the incisions have been made, the surgeon will remove excess skin and fat and may perform liposuction to remove excess fat deposits. Your surgeon will perform the upper backlift first followed by turning you over to perform the breast lift and upper arm lift. Once the targeted amount of skin and fat has been surgically removed, the surgeon will insert surgical drains to permit the removal of excess fluids and prevent the risk of seroma haematoma. Incisions will then be closed with dissolvable stitches. Most of the procedure duration involves closing the long incisions with stitches. The actual skin removal part of the procedure forms a small part of the total procedure time.
Once the upper body lift surgery has been completed, you will be taken through to our dedicated recovery area, where you will be monitored closely by specialist recovery nurses until you are medically fit for discharge.
Recovery after the upper body lift procedure
It takes approximately 6 to 8 weeks to recover after an upper body lift. The extent of surgical correction will determine the length of the recovery period. During the first couple of weeks, it is normal to experience bruising, swelling and localised discomfort. Any discomfort can be easily controlled with over-the-counter painkillers. It is important to wear your compression garments as instructed by your surgeon throughout the recovery period to minimise excessive swelling and promote smooth healing and recovery. You should avoid smoking or drinking alcohol for at least four weeks as the risk of wound complications may increase, leading to excessive scarring. Your surgeon may prescribe antibiotics to prevent infection, and you should avoid drinking alcohol to avoid diminishing the effectiveness of antibiotics.
Most people can commence light activities after week two and return to most types of work which are not too physically demanding. It is important to keep mobile to minimise the risk of deep vein thrombosis. Still, you should avoid excessive physical activity as this could place a new strain on your healing incisions and slow down recovery. The best sleeping position is to lie on your back and be supported by pillows on either side to avoid injuring yourself whilst asleep. After six weeks, you should be able to return to most forms of exercise, including going to the gym, although you should check with your surgeon first. The final results of an upper back lift will take time to develop, although you should begin to notice significant improvement between three and six months after your surgery.
Risks and complications of Upper Body Lift
As with any type of surgery, an upper body lift involves certain risks and complications as it involves skin incisions and is considered a major body contouring procedure. Most side effects of surgery will resolve on their own, although certain risks may require urgent medical attention to prevent complications from occurring.
Anaesthetic risks
Bleeding and haematoma formation
Localised fluid collection is also known as a seroma
Wound infection
Asymmetrical results
Excessive scarring
Prolonged bruising and swelling
Temporary or permanent numbness
Choosing an experienced consultant plastic surgeon at Centre for Surgery will ensure you have the very best possible chance of achieving excellent results with minimal risk of complications occurring. Having said that, complications can and do occur, and your surgeon is trained to manage any complications arising from an upper back lift. This is why we always recommend having your surgery in the UK and not travelling overseas, especially to Turkey, to have this procedure done.
Upper Body Lift Cost London - How much does Upper Body Lift surgery cost in London UK? Prices & Fees
An upper body lift is a specialist surgical procedure only performed by a select group of expert plastic surgeons in the UK. Each procedure is customised to the needs of the individual patient, and the extent of surgical correction required will determine the cost of an upper body lift. Upper body lift prices include your surgeon's, anaesthetic, and facility fees. All postoperative after-care visits are included in the cost of Surgery. Once you have had an in-person consultation, you'll be given a detailed quotation by your dedicated Patient coordinator. If you would like to get an estimate of upper body lift prices, call us today on 020 7993 4849.
Finance for upper body lift
Centre for Surgery has partnered with Chrysalis Finance, the leading medical finance provider in the UK. We offer a full range of finance options to suit all budgets, including 0% finance for eligible applicants. Call us today to learn about finance options available.
Why choose Centre for Surgery for your upper body lift?
Centre for Surgery is the leading cosmetic surgery clinic in London. We are home to some of the most experienced and skilled plastic surgeons in the UK. Our surgeons keep their skills up-to-date by constantly attending national and international conferences to learn about the latest developments in skin removal surgery. Our standards of post-operative after-care have been described as outstanding by the care quality commission. We are committed to providing high-quality medical care before, during and after the procedure to help you achieve the best possible results. Our expert team of Patient coordinators are available to act as your personal point of contact throughout your journey with us at Centre for Surgery. Call us today on 020 7993 4849 or complete the contact form below to book a face-to-face consultation at our state-of-the-art Baker Street clinic in Marylebone.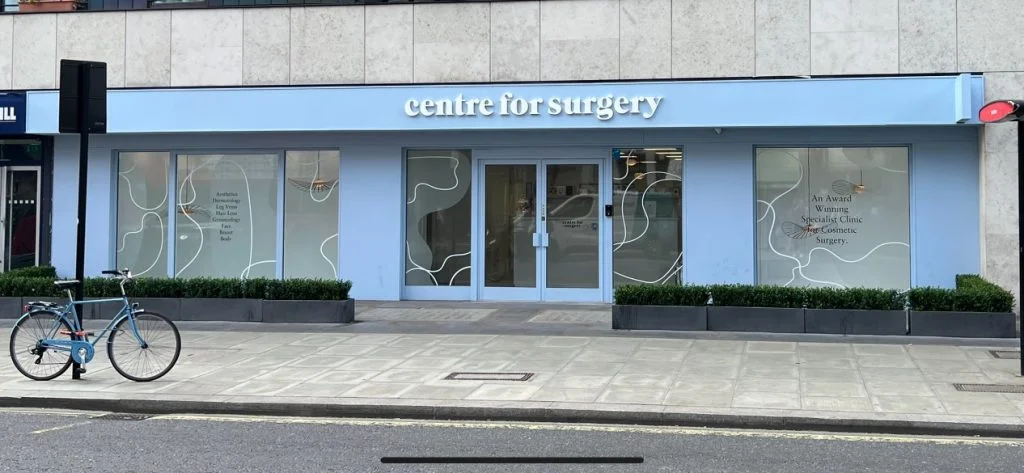 Medical References