Turbinate Reduction Surgery London UK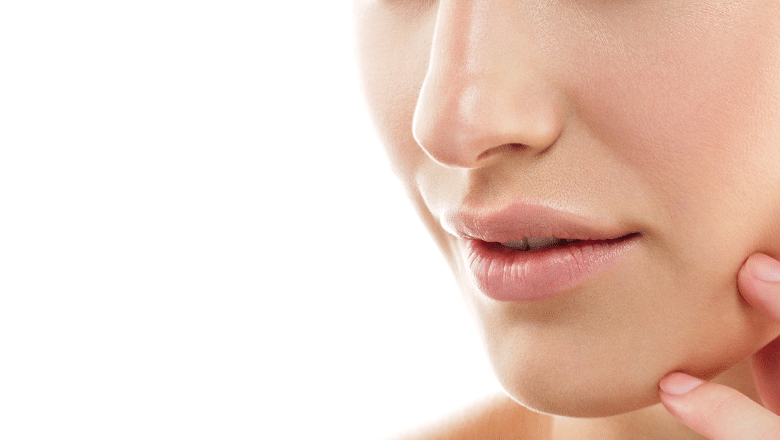 Experience a breath of fresh air with turbinate reduction surgery, a transformative procedure designed to unblock your nasal passages, reduce snoring, and enhance your overall breathing capacity
Turbinoplasty is a highly effective surgical method that significantly enhances the functionality of the nasal passages, primarily by facilitating more straightforward and more effortless respiration. This nose surgery can provide significant relief to individuals suffering from a range of conditions. These conditions could range from general breathing problems caused by an obstructed airway to specific complications arising from prior nose reshaping procedures, also known as rhinoplasty.
RELATED: Nose Surgery FAQs – Q&A about Rhinoplasty
Situated in the heart of London, Centre for Surgery is an esteemed clinic specialising in plastic surgery. Our seasoned team of surgeons is renowned for their expertise and proficiency in the field of nasal procedures. Each of our skilled surgeons has been involved in an impressive number of nose surgeries, counting into the hundreds, right here in the United Kingdom.
Through their extensive experience, our surgeons have honed their skills to such an extent that they are equipped to handle any situation, from simple cases to complex ones. Their breadth of knowledge and practical experience ensure that patients are in the safest hands for their procedures.
Centre for Surgery is dedicated to maintaining its reputation as a premier location for those seeking high-quality, professional surgical services in the UK. We are committed to not only meeting but exceeding our patients' expectations by providing top-tier treatment and care. Regardless of the nature or severity of your nasal issues, you can rest assured that our expert team will provide the best possible solution tailored specifically to your needs.
What is Turbinoplasty and Turbinectomy?
Turbinates, also known as nasal conchae, are intricate bony structures that adorn the interior portion of your nasal cavity. These formations play a crucial role in your respiratory system. They work by facilitating the warming, filtering, and humidification of air that travels into your nasal passage. Your nasal cavity is segmented into four separate air channels by three pairs of these turbinates, which subsequently lead to the sinuses tucked behind each cheekbone. The most substantial pair, referred to as the inferior turbinates, are larger than the other pairs because they bear the majority of the task of air filtration when you breathe through your nose. These turbinates are encapsulated in a skin that secretes mucus, which assists in heating and humidifying the air as it journeys through the nose. They also serve as filters, capturing dust and other fine particles before they can infiltrate your bronchus.
However, there can be instances where the turbinates enlarge to a degree that obstructs the free flow of air through your nose. This growth is typically harmless but necessitates removal to restore unimpeded breathing. Over time, the blockage in the nasal passage can become severe, causing snoring and in more acute instances, sleep apnoea. While it's true that some individuals naturally have larger turbinates, it is observed that a high proportion of sleep apnoea patients possess turbinates that are overly large. An enlarged turbinate can also lead to difficulties in breathing even while awake.
Turbinectomy is a surgical technique that involves the extraction of turbinates. This procedure can be partial or complete and primarily targets the removal of the inferior turbinate. It is considered more drastic than turbinoplasty.
In contrast, Turbinoplasty is a slightly less invasive procedure where the size of the turbinates is reduced rather than completely removed. The goal of both procedures is to alleviate symptoms caused by the enlarged turbinates, such as nasal congestion, snoring, or breathing difficulties. These procedures can greatly improve the patient's quality of life by facilitating easier breathing and better sleep.
Types of Turbinectomy
Turbinectomy can be categorised into several different types, each with its own method and purpose:
Total turbinectomy: This procedure entails the complete removal of the inferior turbinates. With a success rate of approximately 80%, it's a highly effective method. However, it's not widely employed due to some surgeons deeming it too invasive.
Partial turbinectomy: This approach involves the extraction of the mucosal membrane and bones from the anterior portion, or front third, of the turbinate.
Submucosal turbinectomy: In this technique, the bone of the turbinate is excised while the overlying skin is left untouched. As the mucosa and submucosa remain intact, this method eliminates the obstruction without compromising the function of the turbinates.
Anterior turbinectomy: During this procedure, the head of the turbinate is surgically removed.
Turbinoplasty is another surgical technique employed to address nasal obstructions. It distinguishes itself from turbinectomy in that it doesn't involve the full removal of the bones and overlying mucosa. Instead, some of the mucosa is left to cover the area that has been surgically altered. This is achieved by reshaping the obstructing bone and forming a wider opening to facilitate better airflow.
The overarching goal of turbinoplasty surgery is to create a straight, unobstructed passage for airflow. Research findings suggest that turbinoplasty delivers consistent, powerful results, providing patients with long-lasting relief. Moreover, the rate of patients needing revision surgeries post-turbinoplasty is remarkably low, testifying to the procedure's efficacy and reliability.
RELATED: Narrow Nostril Surgery for Fixing Breathing Difficulties
Benefits of Turbinate surgery
The advantages of undergoing turbinate surgery are multifaceted and extend well beyond the immediate surgical results. The procedure provides a host of benefits that collectively improve the patient's quality of life and overall wellbeing.
One of the principal culprits of nasal obstruction is the hypertrophy, or enlargement, of the turbinate bones situated in the nasal passage. By diminishing the size of these turbinates, the surgery effectively combats this issue, restoring ease of breathing and alleviating discomfort associated with nasal obstruction.
Furthermore, turbinate surgery can substantially alleviate the symptoms of rhinitis, an inflammatory condition of the nasal mucous membranes. Rhinitis is typically characterised by symptoms such as frequent sneezing and congestion, which can be significantly improved following the procedure. The surgery can also serve as a preventative measure, reducing the likelihood of developing rhinitis in the future.
Turbinate surgery offers immense benefits for patients experiencing breathing difficulties and those diagnosed with sleep apnoea. By enhancing nasal airflow, the surgery contributes to more comfortable and efficient respiration, both during the day and while sleeping.
People who are affected by frequent snoring and disrupted breathing throughout the night can also significantly benefit from this surgery. By correcting the underlying causes of these issues, turbinate surgery can contribute to more restful, uninterrupted sleep.
For individuals experiencing chronic nasal obstruction, turbinate surgery can provide long-term relief. The procedure can effectively rectify this persistent issue, freeing patients from the discomfort and inconvenience associated with it.
In some cases, a deviated septum can also be corrected as part of the turbinate surgery process. This adjustment can significantly improve breathing efficiency and comfort, especially for those individuals whose septum deviation has been causing noticeable symptoms.
Lastly, turbinate surgery can serve as an effective preventative measure against recurring sinusitis. By improving airflow and drainage in the nasal passages, the surgery can reduce the likelihood of developing this often painful and disruptive condition.
Are you suitable for Turbinate Reduction Surgery?
Are you contemplating whether you might be a suitable candidate for turbinate reduction surgery? This procedure is commonly used to treat a variety of conditions, with its primary function being to alleviate breathing difficulties. Individuals who find themselves frequently struggling to breathe through their nose might benefit significantly from this surgery.
You might be a suitable candidate for turbinate reduction surgery if:
You frequently experience chronic nasal obstruction: If your nose is persistently blocked, it can not only affect your quality of life, but it can also lead to other complications like sleep apnoea.
You suffer from recurrent nasal discharge, also known as rhinorrhoea: If you frequently experience a runny nose, it might indicate that your turbinates need medical attention.
You have a nasal blockage: If your nasal passages are regularly blocked, this can make breathing difficult and can interfere with your daily life.
You have a deviated nasal septum: The septum is the central part of your nose that divides it into two halves. If your septum has deviated or shifted to one side, it can cause breathing issues and might warrant a turbinate reduction surgery.
Your turbinates are swollen and enlarged: Enlarged turbinates can obstruct your nasal passages, making it difficult for you to breathe.
You have a persistent snoring problem: While snoring can occur due to a variety of reasons, if it's caused by issues related to your nasal passage, turbinate reduction surgery could offer relief.
You have sleep apnoea: This condition is often linked to problems with the nasal passage, and turbinate reduction surgery can help in mitigating its effects.
In general, you should be in good overall health to qualify for any surgery. Although turbinate reduction is a minor surgical procedure, with lower associated risks compared to major surgeries, it's still crucial that your body is in a condition to recover effectively. Individuals with comorbidities, such as high blood pressure, can usually undergo this surgery without significant risk, given they're otherwise in good health.
Usually, when dealing with swollen turbinates, doctors first prescribe certain medications. If these prove to be ineffective, turbinate reduction surgery might then be considered as the next step. If you've previously undergone a septoplasty procedure – an operation to widen the nostrils – and haven't experienced an improvement in breathing over several months, turbinate reduction surgery might be a suitable course of action.
Preparing For Turbinoplasty Surgery
Embarking on your journey towards turbinate surgery requires some important preparatory steps to ensure the procedure is performed safely and successfully. The following guidelines should be adhered to as you approach the day of your surgery:
Fluid Intake: Clear liquids such as water, clear tea, and black coffee are permissible up until two hours before your surgery. However, it's crucial to avoid any drinks containing milk, alcohol, or any pulp or solid particles. Essentially, your stomach should be empty, which means abstaining from any food or drink after midnight the night before your surgery.
Smoking: If you're a smoker, it's advised that you halt this habit 4 weeks prior to your surgery. Smoking can hamper the healing process post-surgery and can potentially increase the risk of complications.
Medication: If you're currently taking any blood-thinning medications, you will typically be asked to stop using these two to three days before your surgery. This is because these medications can increase the risk of excessive bleeding during and after the procedure.
Consult Your Medical Team: Ensure you have a thorough discussion with both your surgeon and anaesthetist regarding any other medications you are currently taking. Some medications might need to be discontinued or adjusted before the surgery, while others may be safe to continue. It's crucial to disclose all your current medications to avoid any potential complications.
Turbinate Reduction Surgery Procedure
During the process of a turbinate reduction procedure, our expert surgeons have an array of tools and methods at their disposal, tailored to suit your unique needs. The turbinoplasty operation takes place in a fully equipped operating theatre, and depending on your specific case, can be carried out under either local or general anaesthesia, generally taking about two hours.
Endoscope: The endoscope is a slender, tube-like instrument equipped with a light at its tip. It allows surgeons to visualise hard-to-see structures within the nose. Endoscopes can be employed to remove turbinate bones, operating under the same principle as the submucous resection.
Microdebrider for Turbinate Surgery: A microdebrider is a minimally invasive surgical instrument renowned for its ability to make precise cuts and incisions with minimal bleeding and scarring. Before the advent of the microdebrider, turbinate surgery necessitated general anaesthesia and large incisions. Nowadays, it's predominantly carried out under local anaesthesia, significantly reducing the invasiveness of the procedure.
Submucous Resection: This particular procedure is typically performed under general anaesthesia, and can often be done concurrently with other more extensive surgeries. A small incision is made in the lining of the inferior turbinates – the large bone-like structures in your nose that help filter and humidify the air you breathe. The lining tissue is then delicately separated from a thin bone that provides structural support to the inferior turbinate. Once this bone is surgically removed, the area is left to heal, which subsequently results in a smaller structure.
Radiofrequency Turbinate Reduction: This procedure is usually carried out under local anaesthesia. There are various types of devices used for this procedure, the most common being an electrosurgical device. This device uses heat delivered through radio-frequency energy to execute the procedure. The surgeon will employ a special tool to administer radiofrequency energy to the turbinate tissue. This method effectively heats the tissues beneath the skin surface and purposefully damages the bone in a controlled way. As the bone heals, it becomes smaller, subsequently enlarging the nasal passage.
The precise tools and methods utilised during your turbinate reduction procedure will be chosen based on your specific needs and the professional judgement of your surgeon. Their goal is to maximise the success of the procedure whilst minimising potential risks and discomfort.
Recovery from Turbinate Reduction Surgery
Recovering from a turbinectomy procedure can vary widely in duration and complexity, depending on the type of procedure performed and the specific instruments utilised during surgery. A straightforward and minimally invasive turbinate reduction surgery can generally result in a full recovery within three weeks. However, in the case of more complex or invasive surgeries, the recovery period could extend to as long as six months.
Post-operative care after turbinoplasty is critical in aiding your healing journey. In the week following the surgery, your surgeon may insert gauze into your nostrils as a supportive measure to assist the healing process. During this recovery phase, you may notice swelling in various parts of your face including your nose, cheeks, and eyes. Some patients might also experience swelling in the lips. Alongside swelling, bruising, soreness, and numbness are also common, but these symptoms can be effectively managed with prescribed pain medications from your surgeon.
To help reduce nasal congestion, you may receive a prescription for a saline nasal spray. Additionally, the use of a humidifier in your living spaces can also help to alleviate the sensation of nasal stuffiness.
It's essential to remember to give your body the time it needs to recover. Strenuous physical activities should be avoided for a period of two to seven days following surgery, as exertion could slow the healing process. During this healing period, you're also advised to avoid behaviours such as smiling widely, talking excessively, or chewing hard foods, all of which could potentially irritate the healing nasal tissue.
In order to ensure the most successful outcome and the smoothest recovery, it's essential to adhere to these guidelines and maintain open communication with your surgeon. By following your surgeon's advice and taking it easy, you can look forward to a speedy recovery and improved nasal function.
RELATED: Risks Of Rhinoplasty Surgery – How To Have A Safe Nose Job
Turbinoplasty Cost London - Prices & Fees - How much does Turbinoplasty surgery cost in London UK? Prices & Fees
Several different elements contribute to the overall cost of undergoing turbinate surgery in London. This surgical procedure is individually tailored to suit each patient's unique requirements, meaning that costs can fluctuate widely.
Size of the Operation: The extent of the surgery plays a crucial role in determining its cost. A more involved turbinoplasty procedure to address larger turbinates or a more complex nasal structure will typically incur a higher cost than a simpler operation.
Potential Complications: If there are any complications, either foreseen or unexpected, during your procedure, the cost of the surgery can increase. For example, if there's a need for additional treatment or longer hospitalisation, these will inevitably raise the overall cost.
Anaesthesia Type: The type of anaesthesia utilised can significantly influence the cost of the operation. General anaesthesia, due to the involvement of an anaesthetist, typically costs more than local anaesthesia.
Specific Surgical Technique Used: The specific surgical technique your surgeon opts to use for turbinoplasty can also have an impact on the price of the operation. More advanced or complex techniques might come with a higher price tag due to the specialised skillset required to perform them or the usage of advanced surgical tools.
It's vital to keep these factors in mind when considering turbinate surgery, and discuss all potential costs thoroughly with your surgical team beforehand. By doing this, you can make a well-informed decision about the best surgical options for your unique needs, and have a clear understanding of the financial implications.
Nose Procedures Commonly Combined with Turbinectomy
Turbinectomy or turbinoplasty is a beneficial procedure on its own for improving breathing by reducing the size of the turbinates. However, it can often be combined with other nasal procedures for a more comprehensive approach to addressing various nasal issues. Here are some of the most common procedures that are often performed in conjunction with turbinectomy:
Septoplasty: Septoplasty is a surgical procedure primarily designed to correct a deviated septum. A deviated septum occurs when the nasal septum — the thin wall that separates your left and right nostrils — is displaced to one side. This deviation can be due to hypertrophy or enlargement of the nasal conchae exerting pressure on the septum. A deviated septum can cause breathing difficulties and affect the overall appearance of your nose. When a septoplasty is performed alongside a turbinectomy, it can bring about a notable improvement in both the functional aspects of breathing and the cosmetic appearance of your nose.
Rhinoplasty: This surgical procedure, commonly referred to as a "nose job," involves reshaping the nose for cosmetic or functional purposes. When coupled with turbinectomy, it can enhance the nose's aesthetic appeal while simultaneously improving airflow and overall nasal function.
Septorhinoplasty: This is a combined procedure that involves both a septoplasty and rhinoplasty. It serves to address the functional problems caused by a deviated septum and enlarged turbinates, while also reshaping the nose for aesthetic reasons.
All these procedures can be combined with turbinectomy to yield holistic improvements in both the function and form of the nose. The enlargement of nasal conchae can obstruct airflow and cause the septum to deviate, exacerbating the difficulty in breathing and potentially affecting the nose's appearance. By integrating a turbinectomy with a septoplasty, rhinoplasty, or septorhinoplasty, you can enhance your ability to breathe effortlessly and restore or improve the symmetry and appearance of your nose.
Is Turbinate Reduction Surgery Worth it?
The decision to undergo turbinate reduction surgery is an individual one, and it ultimately comes down to how much the patient's life and comfort are affected by their current condition. For individuals struggling with significantly enlarged turbinates that are interfering with their breathing or causing sleep apnoea, recurrent infections or chronic nosebleeds, this surgery can be a game-changer.
When non-surgical treatments, such as nasal steroids, fail to provide the necessary relief, turbinate reduction surgery becomes an effective solution. Conducted by a specialist surgeon, the risks and complications associated with the turbinoplasty surgical procedure are minimal. The procedure can significantly enhance the individual's quality of life by restoring easy, unobstructed breathing and reducing issues like snoring and recurrent infections.
Although the turbinoplasty surgery does involve a recovery period, this is typically quite manageable. Patients may experience mild swelling and discomfort in the days following the procedure, but these symptoms generally subside over time and can be alleviated with appropriate care and medications.
Why choose Centre for Surgery?
Choosing Centre for Surgery is choosing excellence in surgical care. We are a reputable and recognised clinic based in London, specialising in a broad spectrum of cosmetic and plastic surgeries, including nose surgeries like turbinate reduction and turbinoplasty surgery. Our seasoned team of surgeons, anaesthetists, and nurses are highly skilled and dedicated to offering personalised care and the best possible outcomes for our patients.
What sets us apart is our commitment to patient safety and comfort. We are equipped with state-of-the-art surgical technology, and we follow the most recent and evidence-based techniques in all our procedures. This commitment ensures we provide the highest standards of care, whether it's a minor or major procedure.
At Centre for Surgery, we understand that choosing to undergo nose surgery is a significant decision, and we're committed to supporting our patients throughout their journey. From the initial consultation to post-operative care, we offer a comprehensive service designed to put our patients at ease. We're all about open, honest, and in-depth discussions about your needs and expectations, allowing us to tailor the most effective treatment plan for you.
Furthermore, our track record of success speaks for itself. We have completed hundreds of nose surgeries, each one contributing to our wealth of experience and deep understanding of the intricate anatomy of the nose. This experience assures that you're entrusting your care to a team with a proven record of delivering excellent surgical outcomes.
Choosing Centre for Surgery means choosing a partner who is with you every step of the way on your journey towards improved wellbeing and self-confidence. Your comfort, safety, and satisfaction are our top priorities. With us, you're not just a patient – you're part of the Centre for Surgery family.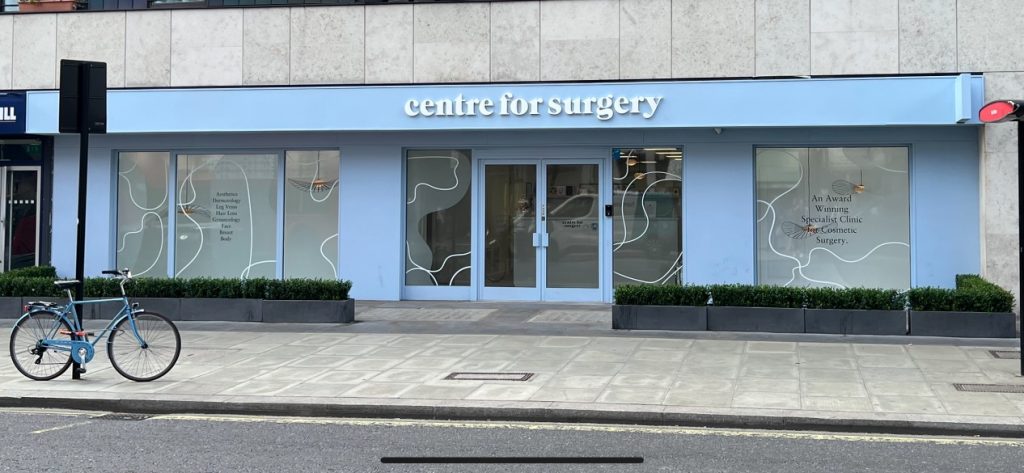 [wpseo_map id="9814″ width="750″ height="300″ zoom="15″ map_style="roadmap" scrollable="1″ draggable="1″ show_route="0″ show_state="0″ show_url="1″ show_email="1″ default_show_infowindow="1″ show_phone="1″ show_phone_2="0″ show_fax="0″]
[trustindex no-registration=google]
Further Reading
What To Expect
Consultation
The entire procedure of turbinectomy or turbinate reduction can be completed within fifteen to thirty minutes, under general anaesthesia. Based on the physical examination of the nasal cavity done during the consultation phase, your plastic surgeon may decide to either remove parts of the turbinates or perform complete excision.

Your surgeon may choose either a diathermy technique to reduce the size of the turbinates and stop the bleeding or they may use an endoscope or a microdebrider to excise parts or whole turbinates. The incision for this procedure is inside the nose meaning there will be no scars visible on the outside. If the surgery is done in conjunction with a septoplasty it can take up to three hours.

You will usually be able to go home a couple of hours after surgery and your surgeon will place gauze in your nasal cavity to help the incision heal properly.
Operation
The comprehensive procedure of turbinectomy, or turbinate reduction, is remarkably time-efficient, typically being accomplished within a time frame of fifteen to thirty minutes. This surgery is performed under the influence of general anaesthesia to ensure the comfort and safety of the patient. The approach your plastic surgeon takes during this procedure is highly dependent on the findings from the physical examination of your nasal cavity conducted during your consultation phase. Based on this detailed analysis, your surgeon may opt to excise portions of the turbinates or, in some instances, proceed with a full excision.

The surgeon has the choice of utilising a diathermy technique to diminish the size of the turbinates while simultaneously stanching any bleeding. Alternatively, they may decide to employ an endoscope or a microdebrider - precise medical instruments - to cut away parts or all of the turbinates. An advantage of this procedure is that the incision is made internally within the nose, ensuring that no external scarring will be visible post-surgery.

If your turbinectomy is being performed concurrently with a septoplasty - a procedure to correct a deviated septum - the combined surgical duration can extend up to three hours. Despite this, you can generally expect to be discharged and on your way home within a few hours following the completion of the surgery.

To facilitate proper healing of the incision, your surgeon will insert a gauze pad into your nasal cavity. This careful measure will assist in creating the optimum environment for your nose to recover smoothly and efficiently following your surgery. By undergoing this procedure, you're taking a significant step towards improved respiratory health and overall wellbeing.
Recovery
Entering the final stage of your turbinoplasty journey can be a unique experience, as it comes with its own set of physical manifestations. Post-surgery, it's common to experience swelling, bruising, and some degree of discomfort in the nose, lips, cheeks, and eye area. Temporary sensations of numbness and a feeling of nasal congestion are also normal; rest assured, these symptoms will gradually diminish as your body recovers.

During the initial week following your surgery, it's imperative that you refrain from any vigorous activities. This period of rest is crucial for your recovery, allowing your body the time it needs to heal properly. Your surgeon may further recommend that you minimise certain facial movements and actions during your recovery period. This includes limiting hard chewing, extensive talking, and frequent smiling, all of which can potentially irritate the surgical site.

The duration of the recovery period can vary greatly depending on the complexity of your surgery. If your turbinoplasty is minimally invasive and relatively straightforward, you can generally expect a total recovery time of approximately three weeks. However, if the procedure was more intricate, involving extensive modifications or a combined procedure such as a septoplasty, the recovery period may extend up to six months.