HD lipo in London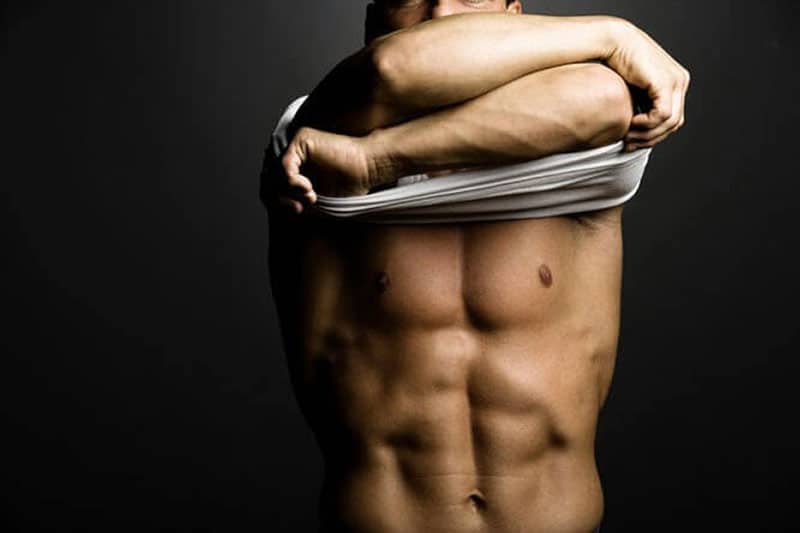 HD lipo also known as high-definition liposculpture is an advanced body contouring technique used for precise delineation of the muscular contours in men. Advances in HD lipo have been paralleled by technical advances in liposuction. Abdominal etching originally emerged as a differential liposuction technique to enhance the appearance of the abdominal musculature in male patients by removing fat with liposuction at different levels. Although liposuction remains the most popular cosmetic surgical procedure performed in men, patients are increasingly asking for results that are beyond correction of areas with excess fatty tissue.
Abdominal etching is performed with liposuction in the superficial fat plane. The abdominal etching advanced technique slowly gained acceptance and popularity among surgeons for the treatment of patients seeking well-toned bodies with muscular definition. High-definition liposculpture (HDL) is a evolution on abdominal etching technique and involves several techniques designed to emulate an athletic and attractive surface anatomy. HD lipo is a multistep liposuction procedure that both debulks the deeper fatty tissues, whereas more superficial liposuction highlights the natural surface grooves. HDL is now a unique subspecialty in its own right and quite separate from traditional liposuction. HDL is an integration of art and science to deliver results that are very highly regarded by plastic surgeons and patients alike.
At Centre for Surgery, HDL uses PAL technology to achieve both deep fat layer debulking and superficial fat layer sculpting to demarcate and highlight of the regional musculoskeletal anatomy of our male patients. Our surgeons utilise precise intraoperative techniques to ensure a smooth postoperative experience, including recovery, satisfaction, and minimising complications.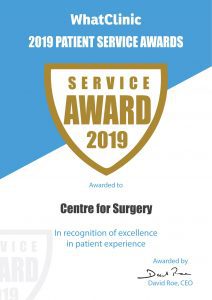 All our surgeons are on the GMC specialist register for plastic surgery. The Royal College of Surgeons of England has an excellent information resource on cosmetic surgery.
RealSelf Top Doctors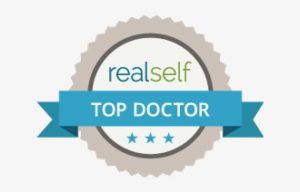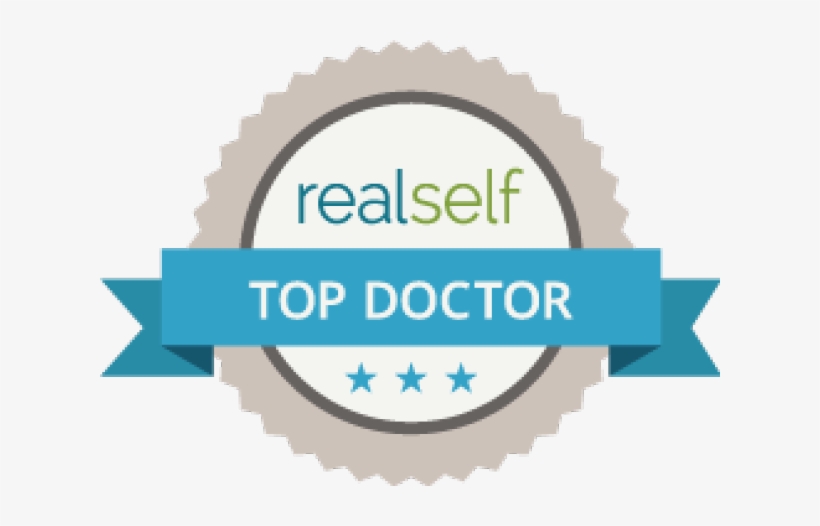 RealSelf top doctor status is awarded to less than 10% of the RealSelf doctor community.  This status is earned by achieving consistently high patient satisfaction (from RealSelf reviews), getting excellent feedback on expert answers to patient questions, and after investing significant time in Q&A and other doctor activity. RealSelf top doctors are rated among the very best surgeons in the United Kingdom and USA.
Would highly recommend Centre for Surgery. Very professional staff who supported me through my entire journey from initial consultation to the procedure. Always on hand to answer any questions I had and thoroughly explained the procedure and associated risks to ensure I was well-informed.
Amazing, exceptional, professional and quality service! From the initial request for more information until the day of procedure and after the procedure. The constant calls and emails from the team made me feel as if I was relevant and showed me that my business was important to them. Dr. Mitakos, Carolyn, Samira and Natalie (recovery nurse) OUTSTANDING, OUTSTANDING, OUTSTANDING!!! Dr. Mitakos was thorough and made sure to be honest about the procedure and my results. It's been a week post-op and I'm in love! Even with swelling in some areas!! I couldn't have asked for a better Dr. He was very professional, kind and genuine. Carolyn, Samira and Natalie are angel sent! They were so kind, caring and ensured that I was well taken care of days leading up to the surgery, on the day of surgery and during recovery. I would recommend Centre for Surgery to anyone who wants to get surgery to feel better about themselves.
Amazing service from start to finish, extremely professional staff and surgeons. Special thanks to my Consultant Plastic Surgeon Dr Ertan Erel was brilliant and made me feel so calm and confident from the moment we met through my consultation . He is definitally second to none.. I would recommend Centre for Surgery in a heart beat.
Recommend highly!! Always wanted a breast augmentation and never had the nerve to go through with it. Until i got Recommended center for surgery and spoke to carolyn and the ball got rolling 🙂 meeting dr tillo for a couple consultation made me certain i wanted it and i would be in great hands. The day of the surgery i was nervous but having such a great support team from the nurses and care team was a massive relaxation. And the aftercare is amazing. They check in with you every over day and i could contact them if needed for anything. I could name so many great people that helped me throughout my journey but dr tillo is amazing with what he does. And carolyn was and still is the best person to organise and help me with everything throughtout.
Absolutely amazing service from start to finish. I have been looked after the whole way through the process, from initial conversations, consultation, to having my surgery and being looked after by the brilliant aftercare team. I could not recommend Dr Omar Tillo enough, lovely surgeon who was honest with me throughout and made me feel so comfortable.
Domenico Betti
24/03/2021
Really wonderful experience, Jasmin the receptionist was very helpful and sweet she assisted me throughout my appointments, bookings and payment. The day of my surgery I was extremely nervous and very anxious, I was booked in for upper eyelid surgery ( Blepharoplasty ) First I was met with the lovely Gregory who I could not have asked for such a lovely kind person to be the Surgeons right hand man, he made me feel at ease straight away and as comfortable as possible. I then met my Surgeon Dr Ertan Erel who was also wonderful ( I had previously met him 2 weeks before for my consultation) I had a instant liking to him and felt comfortable with him performing the procedure on me. I had the treatment with Local anesthetic so I was fully awake and aware of what was going on, again I was extremely nervous and felt like I was having a small mini panic attack when we started but both Dr Ertan Erel and his assistant Gregory both made me feel at ease and as relaxed as they possibly could, we even had some 80s music on that helped to calm me down, Gregory was holding my hand the majority of the time and was having a chat with me that made me feel so relaxed, I could not have asked for 2 lovely men to have worked on me. Both the Surgeon and his assistant are as important as each other when you have a very nervous patient like myself. I have not had any complications since leaving the clinic and so far I am really so happy I can already see the amazing results. Dr Ertan returned my call back two days later to make sure everything was ok and how I was getting on ( that was very reassuring ) Very exited to get my stitches out in a few days. I could not give less than 5 stars so thank you very much. I will definitely be recommending. Verity.
Well where do I begin. So I am 6week post surgery and I couldn't be happier with my results. I done endless research on the procedure I wanted doing and where is best in England and Centre for surgery was the strongest contender and I felt super confident in the reviews and before and after photos they have online. So my journey started when I emailed centre for surgery for more information about liposuction and fat transfer with Dr Antonios Mitsakos. I then was contacted by Yasmin, she called me for a chat about what I'm after and to discuss options etc. She was incredible with getting my consultation and day of surgery booked as soon as she could and was on the end of the phone with any questions you had any time of day. As a first point of call Yasmin set a very high standard for the company and I was confident in my choice. I went for my consultation with Dr Antonios Mitsakos to discuss the procedure in much more depth, he went though all the risks, told me all the information I needed, we looked at my body to see if it's something he would be happy to do for me and went through all the aftercare I would need to do as well. We went through my medicals and talked about previous surgery I already had. He was so professional so informative that I literally wanted the surgery there and then. I left super happy and excited for my surgery date that was booked in. Before my surgery date I got phone call to go through all the paperwork and guidelines I had to follow and all the prep I needed to do before hand, I was told what garments were best to purchase and all the necessary bits I needed to by prior to the day. That support team were amazing and also answered any questions I had. So the day of my Surgery came and I was so calm but excited because I felt my care already had been great so I knew I was in safe hands. I had my nurse meet me to go through all medicals again, she helped me get prepared and dressed for the op and get everything ready. I then met my anaesthetist to also went through my medicals and asked all the relevant questions, gave me my pre meds and told me what he will be doing. I was super confident and he was very reassuring. Then Dr Antonios Mitsakos had my final chat before surgery checking everything through with me, confirming what he was going to do and where he was removing the unwanted fat and where he was going to transfer it too. He made me feel super comfortable and confident that I was in the right hands. I went into that theatre room a woman so unhappy with her body and when I woke up I was a new woman physically and mentally. Every single day for 2 weeks after my op I had a phone call to check in that I was doing ok and if I have any issues or concerns. The support team were absolutely amazing. I've just had my 6 week post op appointment with Dr Antonios, he again showed me my before photos and took new after photos and honestly the results are unreal. He has given me the body confidence I have never ever had and I can't thank him enough for his amazing skills and the transformation he has achieved. Thankyou so much to all of you that looked after me though out this whole procedure and a special Thankyou to Dr Antonios for changing my confidence, my body and my life. I'll be back again for more.
The service has been so far excellent and is highly recommended to anyone.
I recently had surgery here and would definitely recommend, from initial contact from Carolyn to the aftercare I received was exceptional, Carolyn was very helpful and informative and answered all my questions - even the silly ones late at night! Dr Tillo was very knowledgable, professional and welcoming at the same time and put me at ease about the procedure, it's still early but so far I'm pleased with the results
Why choose Centre for Surgery for HD lipo
We own and manage our own surgical facilities. Properly performed HD lipo takes time and should not be rushed. Our surgeons perform a maximum of one HD lipo procedure in a day. We do not cram 3-4 procedures into one day like other providers. You want your surgeon to be well-rested and mentally and physically sharp to perform HD lipo which is a very physically demanding procedure to get the very best results.Our surgeons live and work in London. We don't work with 'fly-in, fly-out' surgeons from other countries. This is very important because whilst your surgeon takes all precautions to minimise complications, complications can and do occur and our surgeons are readily available to manage any issues if and when they arise. Excellent continuity of care is extremely important with a surgical procedure such as liposuction. Dr Tillo and Dr Misra are both highly experienced former senior NHS consultants who now devote their energy to full time aesthetic surgical practice.Risks of going abroad for cosmetic surgery
SCHEDULE A HD LIPO CONSULTATION WITH CENTRE FOR SURGERY TODAY
If you are looking for a defined and sculpted look, schedule a consultation with us at Centre for Surgery by calling 020 7993 4849 and one of our expert patient coordinators will be pleased to assist you.
Our HD lipo surgeons are on the GMC specialist register for plastic surgery
Full membership of the UK and European association of plastic surgery
Aesthetic fellowships in body contouring surgery
A strong background in reconstructive surgery
Dr Tillo and Dr Misra are highly skilled plastic surgeons who specialise in high-definition liposculpture
Dr Tillo and Dr Misra are both HD lipo certified surgeons having completed the world famous Barcelona PAL® Master's Course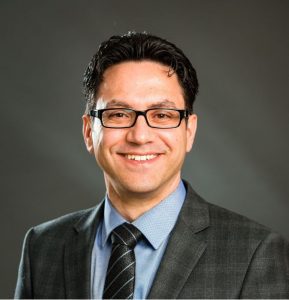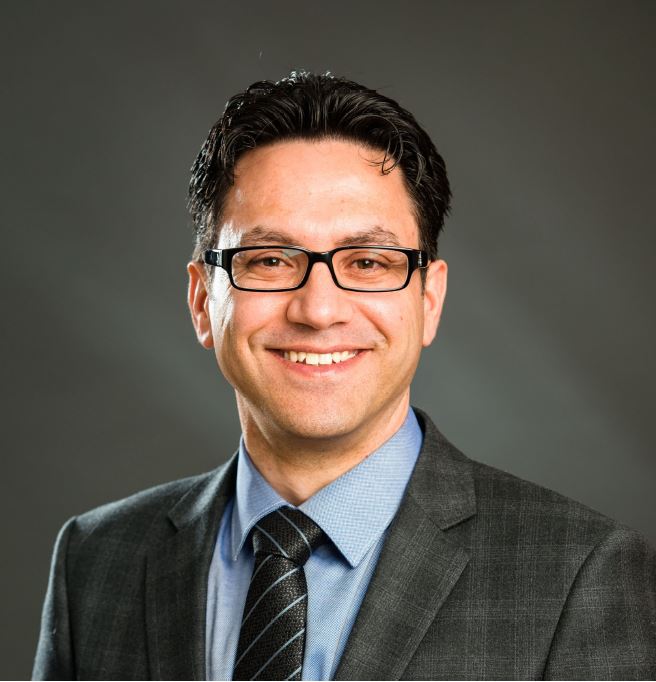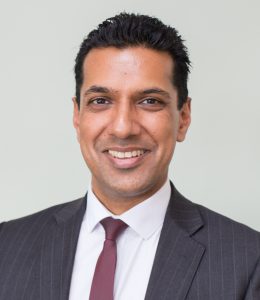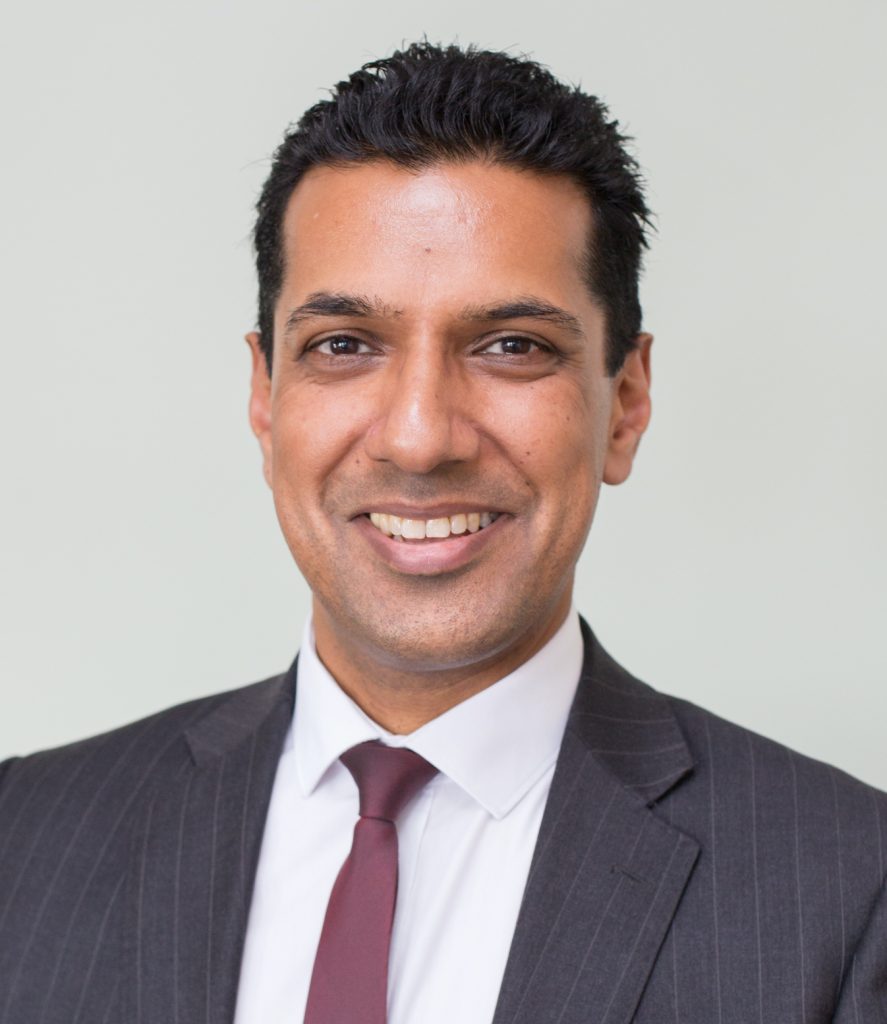 Our surgeons are full members of: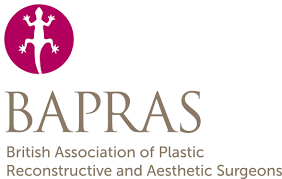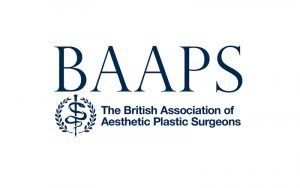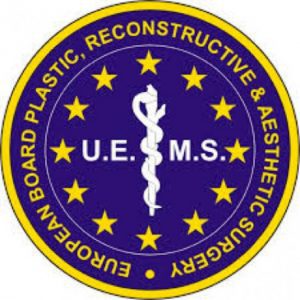 How to choose your plastic surgeon
Board-certified plastic surgeons, Dr Tillo and Dr Misra have between them many years of performing expert liposuction. They have used all the liposuction techniques over the years including LASER lipo, VASER lipo, BodyJet lipo and Tickle Lipo and PAL lipo.
Our surgeons agree that PAL lipo is the GOLD standard method of HD lipo with the best long-term overall results.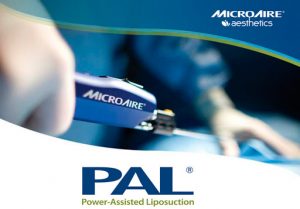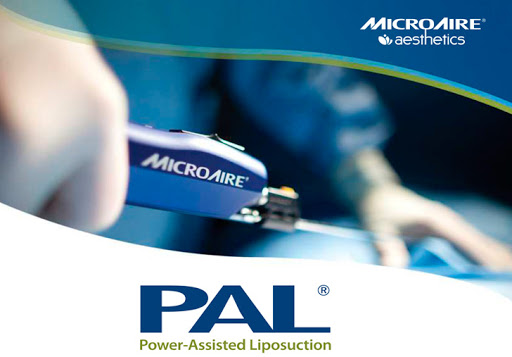 PAL is an advanced evolution of traditional suction-assisted liposuction (SAL) that involves a rapidly reciprocating cannula tip, which replicates the "to-and-fro" motion of the operator's arm but at a lower amplitude of 3 mm. There are 2 main components to PAL's mechanism of action: firstly, a "jackhammer" effect that breaks down fat tissue into parcels of fat cells; and, secondly, the alternating suction of fat globules that are avulsed by the reciprocating cannula. The advantages of PAL are treatment speed, economy of motion, effectiveness in fat removal, and reduced surgeon fatigue.
Benefits of HD liposuction
| Men | Women |
| --- | --- |
| Six-pack abs | Toned arms |
| Defined pectoral muscles | Slender inner thighs |
| Muscular arms | Smooth bra line |
| V-shape torso | Defined abs |
| Slim flanks | Improved athletic appearance |
Read our latest testimonials from our amazing patients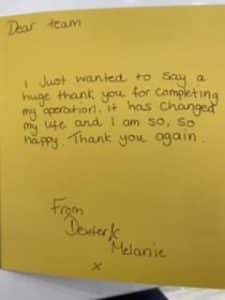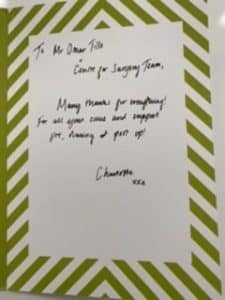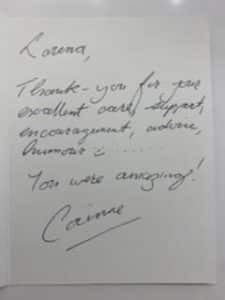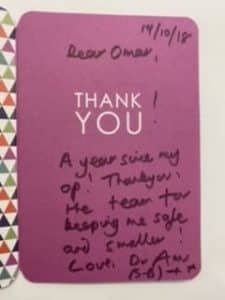 Things to consider before having High Definition Liposuction
We believe that the best outcomes after HD liposuction happen when patients make the right choice of clinic and surgeon.
1. In deciding on the right clinic for you, always carry out extensive research and choose a well established and reputable clinic. Centre for Surgery are specialists in cosmetic surgery and have been established for many years. Our patient coordinators and surgeons are here to answer any questions you may have to empower you with the right information.
2. Your choice of surgeon should be based on their qualifications, experience and having a record of good patient feedbacks. You should know who you will be seeing before your consultation. At Centre for surgery, our surgeons are specially selected after a rigorous appointments process to ensure they have the right skill set to perform cosmetic surgery. Read more about our doctors here.
3. When choosing to have a cosmetic surgery procedure, you should not base your decision on price alone. It is important to make sure you are having treatment in a safe and regulated environment by staff who are both full trained and caring to look after your needs – before, during and after your procedure.
4. Avoid clinics who offer a 'hard-sell'. If something sounds too good to be true, it probably is. We believe patient safety and happy satisfied patients are the bedrock of our reputation as an ethical provider of cosmetic surgery. Our doctors are known for giving straightforward honest advice and you can be assured that your journey with Centre for Surgery will be a positive experience on the path to renewed self-confidence.
Ideal candidates for HD lipo
All prospective patients must be assessed for their suitability by one of our surgeons, either Dr Tillo or Dr Misra. Ideal patients are men aged between 25 and 39 years, with a body mass index (BMI) of <30 kg/m2, an absence of abdominal hernia or abdominal muscle bulging, no history of massive weight loss, no contraindication for TIVA general anaesthesia, and without any significant medical conditions. Other variables taken into consideration in the physical examination are skin quality (tone and elasticity), pinch test (to evaluate subcutaneous vs intra-abdominal fat), and scars from previous surgeries.
In addition to the above criteria, patients must adhere to a strict postoperative protocol, which includes regular clinic visits, medical photography at predetermined postoperative time intervals, compliance with compression garment use as instructed by the surgeon, massage therapy for lymphatic drainage and demarcation, staged return to work, and staged return to complete physical activity (which includes exercising and working-out at the gym). All patients are encouraged to start a healthy protein-rich diet postoperatively and adhere to exercise habits as soon as the compression garment is removed.
The importance of having realistic expectations
Your surgeon will explain the procedure in detail during the preoperative visit. With HD lipo, the results depend on many factors (including patient's personal anatomy, volume of excess fat, exercise habits, etc) and cannot simply be replicated from a photograph which is shown to the surgeon during your consultation.
Trust a body contouring plastic surgeon
A body contouring plastic surgeon is trained to undertake aesthetic surgical procedures on the breast and body region. They are dedicated sub-specialists. Compared with general plastic surgeons, body contouring plastic surgeons are inherently better trained to perform advanced breast and body procedures. The extra years of surgical training by body contouring specialists focused on the breast and body region results in an exceptionally high degree of skill.
Why use PAL lipo for HDL
With regards to HDL, our surgeons have noticed that the short-amplitude reciprocation of the cannula tip, coupled with the aspiration, help to penetrate the dense superficial fat layer in a precise manner, helping the surgeon achieve fine and detailed sculpture of the fat. Moreover, the use of mechanical energy avoids the side effects and tissue injuries associated with thermal energy such as VASER, including deep tissue and skin burns, increased seromas, and painful recovery. In addition, the extent of definition can be well controlled by taking advantage of the fine reciprocation while turning the suction power on and off.
HD lipo procedure
Our surgeons perform HD lipo as an outpatient procedure at either of our 2 locations central London or north London. This means you will be admitted and discharged on the same day  thus allowing you to recover in the comfort of your own home.
HD lipo comprises treatment of:
Abdomen and flanks
Chest
Upper arms
Preoperative marking for HD lipo
Immediately before the procedure, patients are always marked in the preoperative area while in a standing position. The underlying bony and muscular anatomies are the guidelines for skin marking at all times. The surgeon starts by marking the chest anatomy following the inferior horizontal and oblique lines of the pectoralis muscle; the upper part of the chest is evaluated to assess whether fat transfer is required. The abdominal inscriptions are examined and carefully marked to delineate the underlying rectus abdominis anatomy. The pelvic bones and ligaments are marked. The groove between the deltoid and the biceps anteriorly and deltoid and triceps posteriorly are marked. In the lower back, the surgeon marks the lateral border of the thoracolumbar fascia, the inferior border of the latissimus dorsi, and the superior border of the gluteus maximus muscle.
HD lipo is performed with the PAL system (power-assisted liposuction). Fat harvest and superficial liposculpting are done by means of bent and straight 5-mm exploded tip cannulas. Fat is collected and processed with a fat grafting system. Fat transfer to the chest is performed with a 4-mm single-side-hole injection cannula. HD lipo is performed under TIVA general anaesthesia.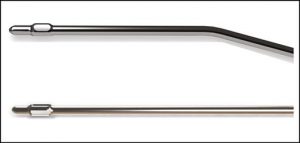 Step 1:
After induction of general anaesthesia, the surgeon starts by turning patients into a prone or face-down position. The gluteal area, back, and arms are prepped and draped. Two 5-mm incisions are made just above the gluteal region and two 5-mm incisions in the back of the armpit fold. Tumescent local anaesthetic solution is injected in the fat compartments to be treated. Our surgeons use the SAFElipo technique for lipo-aspiration. After the deep fat compartments in the lower back are aspirated, superficial fat compartments are treated to mark the lower back lines (lower border of the latissimus dorsi muscle following along the lateral thoracolumbar fascia and the lateral vertical line of the erector spinae muscle caudally). The back of the upper arms are marked by suctioning the superficial fat layer between the deltoid and the triceps.
Step 2:
Patients are then turned into a supine or face-up position, and 5-mm incisions are made in the following sites: groin region (bilaterally), belly button, below both nipples, and arm pit crease on both sides. SAFElipo technique is used for extraction of the deep medial and lateral abdominal compartments (below and above the umbilicus) and the deep fat compartment in the armpit. This is followed by treatment of the superficial fat compartments along the preoperatively marked lines on the abdomen and chest. Abdominal inscriptions overlying the rectus abdominis are marked through the belly button and the areola region without the need for additional incisions. This is accomplished with the use of both the straight and curved cannulas. The front of the upper arms is treated through the armpit incisions by aspirating the fat between the deltoid and biceps.
Step 3:
After harvested fat is washed and filtered in the fat grafting system, transfer to the chest area is achieved through the areolar and armpit incisions. Low volume fat grafting is performed in the subcutaneous pectoral area with a 4-mm single-side-hole cannula. There is no need for placement of surgical drains after HD lipo.
After all wounds are closed and dressings have been applied, specialised compression foam (Epifoam) strips are applied over the superficially marked areas. Patients are then placed in compression garments, before finally being woken up from TIVA general anaesthesia.
HD lipo before and after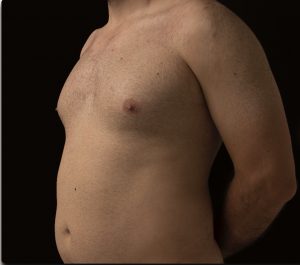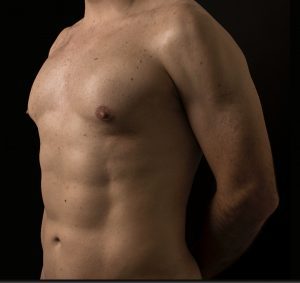 Courtesy of Dr Ahmed Saad
Postoperative care after HD lipo
Patients are discharged home later in the day once they have met all the discharge criteria.
Patients will have scheduled postoperative clinic visits on days 3, 7, and 21, and at 6 weeks, 3 months, 6 months, and 1 year. Manual lymphatic massage needs to be scheduled for 2 sessions during the first postoperative week. More sessions are scheduled if found necessary. Manual lymphatic massage, which is performed in our practice by our specialist massage therapists, includes draining areas of swelling to the closest lymph nodes, as well as drainage of superficial fat areas that are treated to avoid development of fibrosis and loss of definition. All patients are given documents to complete postoperatively detailing their intake of pain medication, number and dates of massage sessions, compression garment use, return to work, return to full activity and physical exercise, and their satisfaction score (1-10, with 1 being extremely bad and 10 being outstanding) at 1.5, 6, and 12 months. Photographs are taken in a standardised fashion, with the same light settings being used preoperatively and during all postoperative visits.
All patients are prescribed paracetamol and ibuprofen for postoperative pain control on an as required basis. Patients are completely off their pain medications typically by day 8 (paracetamol) and day 9 (ibuprofen). After day 9, we have found none of our patients to be on pain medication for surgical pain treatment.
Skin retraction after HD lipo
With the skin in the treated areas, a significant retraction is often noticed as early as day 3 when the compression garment is first removed. This concept has been well described in the past with liposuction of the superficial fat layers as well with thermal energy–emitting technologies like VASER. Our surgeons agree that skin retraction continues to progress over the first few months after surgery.
Top tips for best results after HD lipo
Our surgeons have noticed that the 2 massage therapy sessions during the first week help accelerate the recovery time and diminish the risk of fluid collection. Another benefit of these sessions is the drainage of the marked areas in the superficial fat layer, as failure to do so for a prolonged time could produce fibrosis and diminished definition.
Compression foam is used for only 3 or 4 days after surgery (it can be removed during the first massage therapy session) and there is no need for reapplication for longer periods.
Our surgeons recommend only 3 weeks of compression garment use; with longer periods of wear, the risk of contour deformities from the garment folds outweighs the benefit. Furthermore, at 3 weeks, patients should be ready for return to their regular physical activity and garment removal should help with this process.
Risks and potential complications of HD lipo
HD lipo has been performed with an impressive safety record for over 15 years and is considered by our plastic surgeons to be a very safe procedure when performed correctly. All procedures at Centre for Surgery are performed by fully qualified and experienced plastic surgeons to get the best possible results. Although complications with HD lipo are generally rare, they can still occur. Your surgeon will discuss with you in detail at your face to face consultation, all the potential risks and complications associated with the HD lipo procedure.
Potential risks of HD lipo
Anaesthesia risks
Seroma or haematoma
Numbness which can temporary or permanent
Bruising and swelling
Poor wound healing
Stretch mark development
Exacerbation of cellulite
Surgical site infection
Visceral perforation
Asymmetry
Contour irregularities
Skin laxity
Kidney or liver problems
Fat embolism
Skin laxity – In some patients, liposuction may exacerbate  pre-existing skin laxity which may then require skin removal in a second procedure.
Reducing the risk of surgical site infection
HD lipo cost
There are a number of factors which will determine the overall cost of the HD lipo procedure and the final quotation will be given after your face to face consultation with your specialist plastic surgeon.
Abdomen and flanks, chest and/or upper arms
HD lipo combined with fat transfer to chest
Primary or revision HD lipo
Why not call 0207 993 4849 and speak to one of our expert patient coordinators who may be able to give you a rough costing prior to your liposuction consultation.
Always remember that price should never be the determining factor when it comes to choosing a plastic surgeon for liposuction. We feel that safety and quality of service should be your number one priority and instilling in you the confidence that our team will look after you before, during and after your procedure to the best of their ability. HD lipo is a very specialised procedure and treatment costs start from 10k and extend to 16-18k for a full HD lipo procedure.
Spread the cost of your HD lipo surgery

Centre for Surgery are fully approved to offer HD lipo finance via our specialist finance partner, Chrysalis Finance.
You no longer need to use your savings to pay for your liposuction treatment – you can apply to spread the cost of your procedure with Chrysalis Finance using their simple 1,2,3 application to pay for your procedure.
Don't wait until you have enough money for your treatment, apply today and (subject to status) pay for your procedure easily in monthly instalments, using one of their payment options.
Chrysalis Finance is the only ethical provider who focus solely in the provision of specialist financing for medical procedures.
FAQs
Is HD lipo safe and effective?

With an increased demand for male aesthetic interventions in general, and body sculpting in particular, HDL with PAL is a safe procedure that delivers reproducible, natural-looking results with high patient satisfaction rates, low risk of complications, and a relatively short and tolerable recovery process. As an important measure to optimise outcomes, our surgeons advocate strict and detailed patient education during the initial consultation about the importance of adherence to the detailed postoperative protocol, healthy diet, and exercise habits.


What To Expect
The HD lipo consultation
When you have a consultation with your surgeon for HD lipo, a number of measurements are taken of the body areas where fat is to be removed and an assessment will be made of the soft tissue quality. Those who have good skin elasticity with a low body fat will be a good candidate for HD liposuction. Your surgeon has is skilled in all types of liposuction including power assisted liposuction and the most appropriate choice will be made based on your physical examination. PAL lipo is ideally suited for high definition liposuction. The surgeon will also give information on the location of the small incisions for the HD lipo and also whether the HD lipo is to be combined with another procedure such as fat grafting to the chest. High-resolution photos will be taken and your surgeon may also use computer digital imaging. Your surgeon will take time to discuss the important risks and potential complications of high definition liposuction surgery and what you can expect in the postoperative period.

The surgeon will also take a full medical history which includes previous operations, current list of medicines taken and any potential allergies. This information will be used to decide on your fitness for the HD lipo procedure. If you are deemed to be a suitable candidate for HD liposuction surgery then we would recommend to spend a period of time to reflect on all the information given. We always recommend a minimum of a '2 week cool off period' for to weigh up your options. All our prospective patients are more than welcome to have as many follow-up consultations after their initial consultation to make sure you are fully empowered with all the information to make an informed decision for proceeding with HD lipo at Centre for Surgery in London.
Before your procedure
Once you have decided that high definition liposuction is right for you, our preoperative assessment team will be in contact to prepare you for the procedure.

The following are recommended actions to take:

- For 6 weeks beforehand, it is highly recommended to stop smoking as active smoking is associated with a number of risks including delayed wound healing which could result in wound infection.

- You should also avoid aspirin and all medicines containing aspirin for at least one week prior to the HD lipo procedure.

- For 6 hours before the procedure, you should refrain from eating any food or any type of drink apart from sips of clear fluid (water and tea/coffee without added milk) which is allowed for up to 2 hours before the procedure.
On the day of your procedure
Please aim to arrive for your HD lipo procedure at the confirmed time. One of our nursing team will admit you for the procedure and will carry out a number of tasks including checking your blood pressure and other vital signs including pulse and temperature and then getting you changed into single-use clinic wear. The anaesthetist will then come in to assess you to make sure you are fit for TIVA anaesthetic and will also prescribe a number of pre-medications which are given by your nurse to help your recovery after the HD lipo procedure. You will then be seen by your surgeon who will confirm the procedure to undertaken and you will sign the informed consent form. Skin marking and photos may be taken at this point.

High definition liposuction is performed only by expertly trained plastic surgeons and is carried out under TIVA general anaesthesia as a day case. The procedure takes approximately 1-3 hours to carry out. During HD lipo, your surgeon will make small incisions in the marked body areas The fat tissue is surgically removed using specialised exploded tip cannulas to contour and sculpt the marked body areas before closing the skin with dissolvable sutures.

Once you have woken up from the TIVA anaesthetic, our nurses will closely monitor you for 1-3 hours afterwards to make sure you make a full recovery. You will be given a fruit juice drink or a hot drink as you prefer to build up your energy levels. Once you are assessed as fit for discharge, you will require a responsible adult escort to take you home in a car or taxi and to look after you for at least the first 24 hours after surgery.
After your procedure
After your procedure, our dedicated postoperative support team are available round the clock to answer any questions or concerns you may have. Our team will call you regularly for the first 2 weeks after your procedure to make sure your pain levels are well controlled and your healing is progressing as normal.

The recovery after HD liposuction is usually very straightforward with minimal discomfort that can be effectively controlled with tablet painkillers and the majority of our patients are very comfortable by the end of week 1. Your doctor may recommend a period of approximately one week off work. You should minimise any excessive physical activity for the first 2 weeks after surgery to help with the healing of the incisions and reduce swelling.

You will be required to wear a supportive compression garment with foam inserts for a full 6 weeks to make sure healing is optimal, and also so that scars heal with best results.

You will attend for a postoperative check up with one of our nursing team at 7-10 days to review your surgical wound sites and ensure proper healing is taking place. Recommendations on treatments for scar healing may be given for optimal cosmesis. At 6 weeks you should begin to see your final results and you will see your surgeon for a comprehensive review and make sure your results are in line with your expectations.