Breast reduction in London
Meet a specialist for breast reduction surgery in London with a free Mammoplasty consultation at Centre for Surgery in Marylebone. Women have breast reductions for a number of reasons as having large breasts can be a cause of a number of medical problems such as poor posture, lower back and shoulder pain. Heavy breasts can increase the discomfort from bra straps pressing into the skin. Large and heavy breasts also make sporting activities more challenging and going to the gym becomes less enjoyable. There can also be psychological harm from unwanted attention and from unpleasant remarks being made which affect self confidence. Fortunately there is a robust solution in the form of a breast reduction surgery.
Our London breast reduction surgery services are a way to ensure you appear more in-proportion and have smaller, lighter breasts.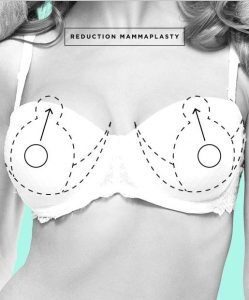 The procedure can be considered to life-changing in nature. There are many benefits to a breast reduction, including:
An increase of self-esteem

Reduction in lower back or shoulder pain
Improvement of posture
All our of London breast reduction surgeons are on the GMC specialist register. The Royal College of Surgeons of England has an excellent information resource on cosmetic surgery.
Why choose Centre for Surgery in London for your breast reduction procedure?
Significant experience in all types of reduction mammoplasty surgery

– anchor lift, lollipop lift and breast reduction with liposuction

We own and manage our own surgical facilities. Properly performed reduction mammoplasty surgery takes time and should not be rushed. Our surgeons perform a maximum of two reduction mammoplasty procedures in a day. We do not cram 4-5 procedures into one day like other providers. You want your surgeon to be well-rested and mentally and physically sharp to perform breast reduction which is a very physically demanding procedure to get the very best results.
Our London breast reduction clinic at 106 Crawford Street was recently inspected and rated as good across all 5 domains.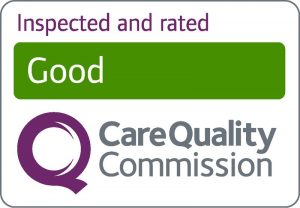 Our surgeons live and work in London. We don't work with 'fly-in, fly-out' surgeons from Italy. This is very important because whilst your surgeon takes all precautions to minimise complications, complications can and do occur and our surgeons are readily available to manage any issues if and when they arise.
The Centre for Surgery approach to aftercare
Our aftercare programme was recently described as 'outstanding' by our regulator, the Care Quality Commission.
Our postoperative support team phone all our patients the day after their procedure and then every other day thereafter for the first two weeks. The proactive nature of our postoperative support gives every patient the best opportunity for a smooth postoperative recovery free of complications. In many cases if complications were to occur, their impact is markedly lessened by early detection, prompt clinical assessment and correct treatment. Where a patient expresses concern to our team over the phone, then we often call patients in the same day for assessment with one of our expert nursing team. Even if there is no significant issue, the careful explanation and calm reassurance provided by our team can help to alleviate any worries you may have experienced.
Causes of large breasts
Breasts often during during puberty
Pregnancy and breastfeeding
Weight gain
The menopause
Conditions affecting the immune system
Certain medicines
Reduction mammoplasty Expected Results:
Reduce the size of the female breasts
Ability to simultaneously correct the droopy breast with a breast lift
Reduce the size of large areolas which get bigger with large breasts
Improve the aesthetics of the female chest
Ideal candidate for a breast reduction
Women who experience difficulty with excessively large breasts are excellent candidates for reduction mammoplasty surgery. Breast reduction can be performed at any age but the ideal age is when a woman has completed her growth and development as a young adult. This is when the breast tissue is most developed.
All patients should have good physical and mental health with realistic expectations of what the procedure can achieve. A good understanding of the breast reduction procedure and recovery process is optimal. To reduce the risk of complications, all women are strongly advised to stop smoking as smoking has a detrimental effect on the healing process with breast reduction surgery. Your surgeon may refer you to your GP for consideration of referral to a smoking cessation service if deemed necessary.
Appropriate candidates for surgery include those who:
Experience pain in the neck and back, which can also result in posture problems 

Have lower self-esteem or confidence

Find themselves restricted in the physical activities they can partake in

Have 

breast asymmetry

Experience skin irritations
It is recommended that you do not undertake this procedure until you are at least 20 years old, as your breasts will still be developing prior to this age.
Before undergoing a breast reduction, you will need to have a consultation with one of our surgeons. They will be able to assess your eligibility for this procedure, and which surgical method is the best for you.
Ideal age for breast reduction
Our surgeons often get asked if there is an ideal age for breast reduction. In our practice, we treat a wide age range from those from 18 years of age through to women in their 30s, 40s or 50s. A breast reduction can significantly improve quality of life for many women and can reduce or eliminate the discomfort from having overly large breasts.
For our younger patients, there are a number of valid clinical reasons to have the breast reduction procedure.
Breast reduction clinical indications in younger women:
Significant back or neck pain
Rashes or fungal infection beneath the breast folds
Pain from bra straps
Development of a suboptimal posture with stooping
Interruption to sleep
Are unable to find the correct size clothing for their frame
Are keen to do sports and the problems which large breasts can cause with activities such as gymnastics
Expert plastic surgeons
Dr Mitsakos and Dr Tillo are both renowned experts in breast reduction surgery and have many years of experience between them in all types of reduction mammoplasty.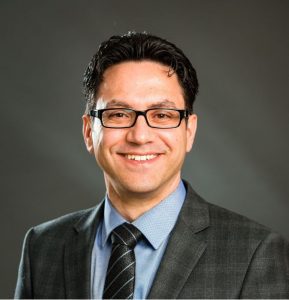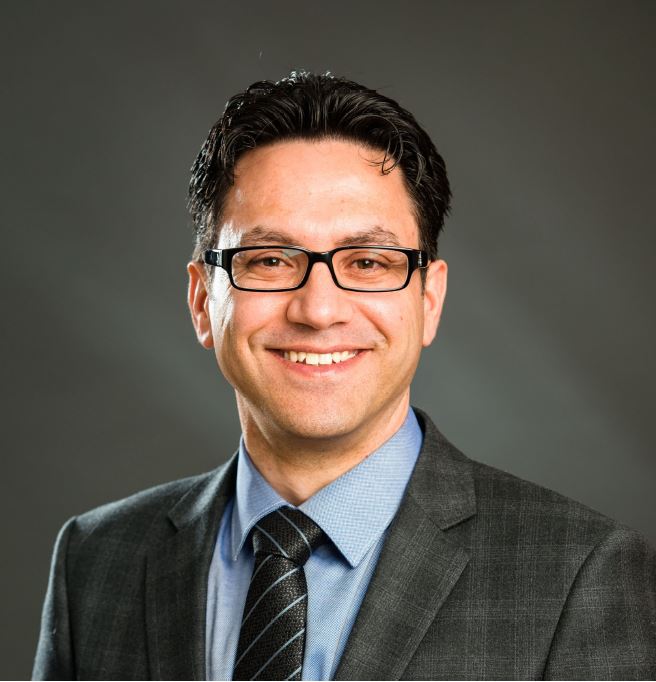 Our surgeons are full members of: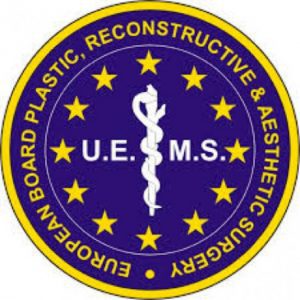 Read testimonials from our amazing patients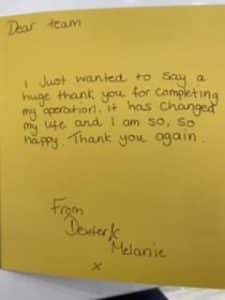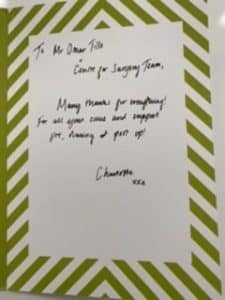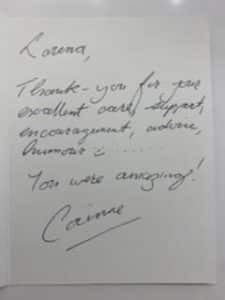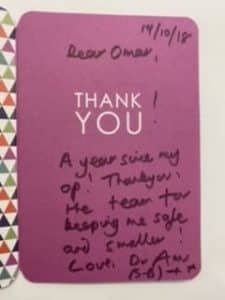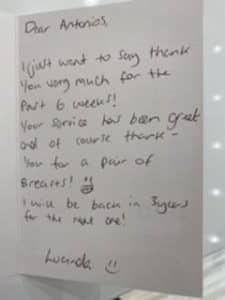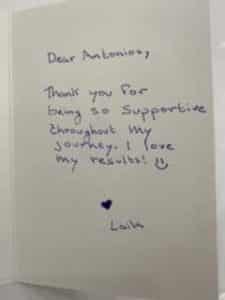 How To Prepare For A Reduction Mammoplasty
At Centre for Surgery, we strongly believe that the success of any procedure including breast reduction can be improved with proper patient preparation. We strive to go above and beyond to make sure that all our patients are prepared as well as possible for surgery – physically, mentally and emotionally.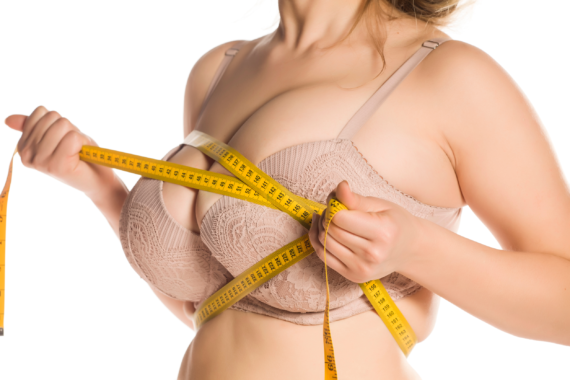 Before your breast reduction, you will need to:
Stop smoking

a few weeks before your surgery

Avoid taking blood-thinning medication, aspirin and herbal supplements

Undergo a medical evaluation

You may need to have a baseline mammogram to detect any future changes in breast tissue
Scheduling a Mammogram prior to your breast reduction
A mammogram is an x-ray examination which may be performed before or after your procedure to identify any changes to breast tissue. If you have a personal or family history of breast cancer or any other risk factors for breast cancer, your surgeon may recommend a baseline mammogram to be be done before your procedure.
Crisalix 3D imaging
We are proud to be one of the few providers in the UK to offer 4D augmented reality at the face to face consultation with your plastic surgeon.
Breast Reduction Surgical Techniques
Breast reduction is performed at one of our specialist outpatient surgicentres in London or Watford as a day case under TIVA general anaesthesia meaning you will be admitted and discharged on the same day. This means you can recover in the comfort of your own home. Day case surgery has been shown to result in better postoperative outcomes when compared against traditional inpatient surgery with a reduced incidence of postoperative complications.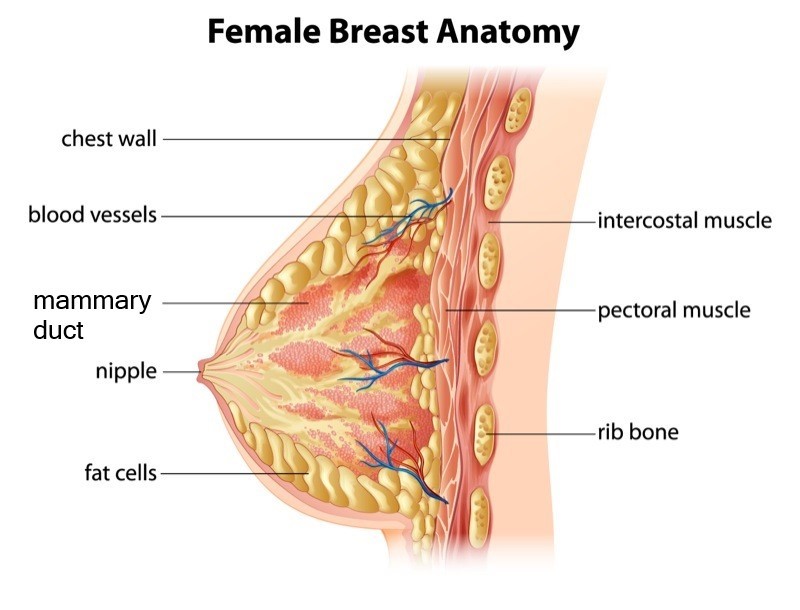 How Breast Reduction Surgery Is Performed
The reduction mammoplasty takes on average about three to four hours to complete, depending on the extent of correction, and if any additional procedures such as supplementary liposuction for the axillary region are required. You will be placed under TIVA general anaesthesia. After careful preoperative marking, the procedure involves making an incision, after which the glandular tissue, fat and skin will be removed from the breasts. This will help to reshape the breasts, as well as reduce volume. During this procedure, the nipples may also be repositioned, however, the nipples and areola will remain attached to nerves and blood vessels.
There are a number of techniques for performing a breast reduction.
Inferior Pedicle Technique (Inverted-T, anchor and wise pattern) breast reduction
The inferior pedicle method preserves the nerve supply and blood vessels to supply the breast and nipple. The breasts are elevated to create proportion with the rest of the body. Breast function and the ability to breastfeed are maintained with this method. This method produces an anchor shaped scar which encircles the areola with a vertical scar which connects with a horizontal scar in the IMF or inframammary fold. The technique is particularly effective for reducing the sizeof very large breasts.
Vertical Scar Technique (lollipop) breast reduction
The vertical scar method provides less scar burden and creates breasts with good projection through the use of a pedicle that maintains nerve sensation and blood supply to the female breast. The lollipop technique removes a smaller amount of skin and smaller volumes of internal breast tissue compared with the inferior pedicle technique. The resulting lollipop scar involves a scar around the areola and a vertical scar extending down towards the inframammary fold or breast crease. The vertical scar technique is commonly performed at Centre for Surgery.
Periareolar breast reduction
This method is suitable for those who only require a modest reduction. The benefit of this method is the scar will only be around the areola. This method involves making an incision around the areola, and another ovular incision further out. This excess skin is then removed, and the incision is then pulled closed. This causes the breast to lift and the skin will tighten.
Liposuction breast reduction
Liposuction breast reduction is carried out with PAL or power-assisted liposuction to reduce the enlarged breasts and remove smaller amounts of breast tissue compared with a surgical breast reduction. Smaller breast reductions are thus possible without the scarring of the traditional breast reduction. This technique may be more suitable for older women with low density fatty breasts and good quality elastic skin and who may not be able to tolerate a longer anaesthesia duration. The liposuction method produces a much reduced scar burden which can be hidden in the breast crease for the liposuction cannula access. The recovery after liposuction breast reduction is much quicker compared with surgical breast reduction.
Breast reduction step by step
Step 1 – incision placement – the inverted T incision is made – encircling the areola, running vertically downwards from the nipple and then horizontally along the base of the breast in the natural breast crease
Step 2 – Any excess skin and fatty tissue will be removed. This includes breast glandular tissue, fatty tissue and excess skin
Step 3 – Areola positioning – the surgeon will resize the areola to achieve an optimal aesthetic appearance and a location higher up on the breast
Step 4 – the incisions will be closed with advanced barbed sutures to create optimal scar cosmesis
Step 5 – A surgical bra will be fitted at the end of the procedure to provide optimal support for the newly reduced breasts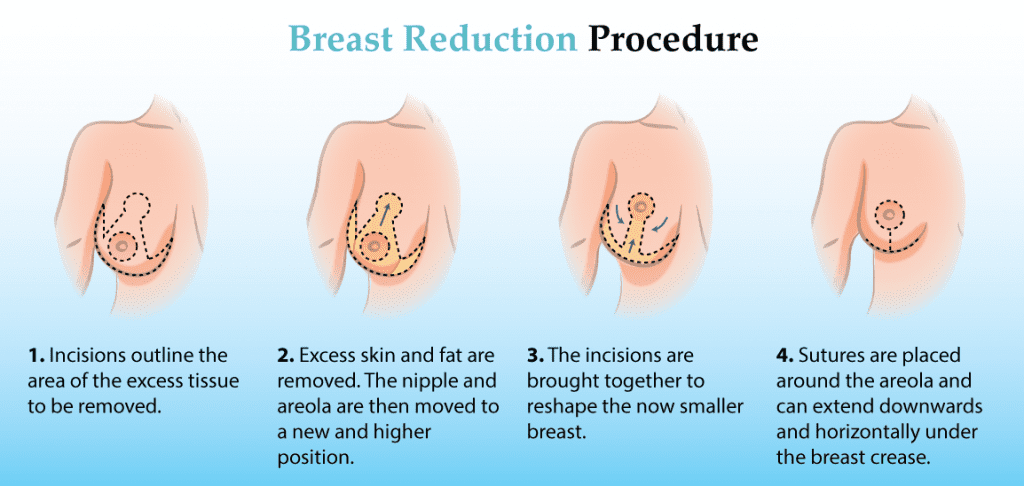 Following the procedure, you will notice a reduction in breast size and volume. Over time, this will help to alleviate any issues you were experiencing prior to the procedure.
You may choose to combine breast reduction with a breast lift which will raise breasts that are sagging. Breast liposuction may also be necessary to ensure there is no excess fat surrounding the breasts.
Areola reduction during breast reduction surgery
In order to achieve optimal breast symmetry, the size of the areola may be reduced. Many patients have breast asymmetry that requires correction in breast reduction surgery. The size of the areola will be reduced to reflect the new breast size creating natural looking breast aesthetics.
Breast reduction cost
There are a number of factors which will determine the overall cost of your breast reduction procedure and the final quotation will be given after your face to face consultation with your plastic surgeon.
Inverted T or vertical scar reduction
Breast reduction combined with liposuction or other procedures
Previous breast surgery
Why not call 0207 993 4849 and speak to one of our expert patient coordinators who may be able to give you a rough costing prior to your breast reduction procedure.
Always remember that price should never be the determining factor when it comes to choosing your provider. We feel that safety and quality of service should be your number one priority and instilling in you the confidence that our team will look after you before, during and after your procedure to the best of their ability.
Recovery after Breast reduction
Following reduction mammoplasty, you should avoid undertaking any strenuous physical activity, including heavy lifting, for at least six weeks.
You may notice bruising and swelling, which will last around four weeks. You will be able to reduce this by using a cold compress, particularly during the first two days. You will also be provided with a prescription of painkillers to alleviate any discomfort.
Most women are ready to return to work in five to seven days, sometimes less dependent on the type of breast reduction they had.
Breast reduction surgery results in the formation of scars on the breasts. These will be located around the areola, down the breast and across the breast crease. Over time scars undergo maturation with resultant fading – this differs for each individual although scarring never disappears completely. The vast majority are extremely pleased with their new breasts that any scars are accepted and can often be concealed under garments very well. In cosmetic surgery, breast reduction has one of the highest patient satisfaction rates.
The final breast size can take anywhere to finalise from 6 months all the way to 1 year after your procedure. There are a number of factors which can influence the duration including your overall state of health, smoking and nutritional factors.
Swelling of the breasts can last for many months. Centre for Surgery recommend complying with all postoperative instructions to ensure the recovery process is smooth with minimal risk of complications and achieve the best results.
Top Tips for improving scar cosmesis after breast reduction
Correct post procedure care coupled with Centre for Surgery scar management strategies will help to optimise the appearance of scars after breast reduction. You may see redness initially in the scars in the first days after your procedure. With time, these scars will become darker and flatten. Incisions in the breast crease may be less obvious due to the discreet location beneath the breast. With patients of colour, there is always a risk of hyper pigmentation and abnormal scarring such as hypertrophic scars and keloid scars. Smoking and sunlight can also worsen scars.
Centre for Surgery are expert in scar management using techniques including medical grade brown tape, silicone gel, sunscreen, laser and microneedling.
Breast reduction before and after
Case 1: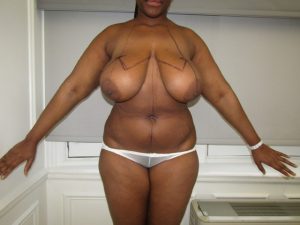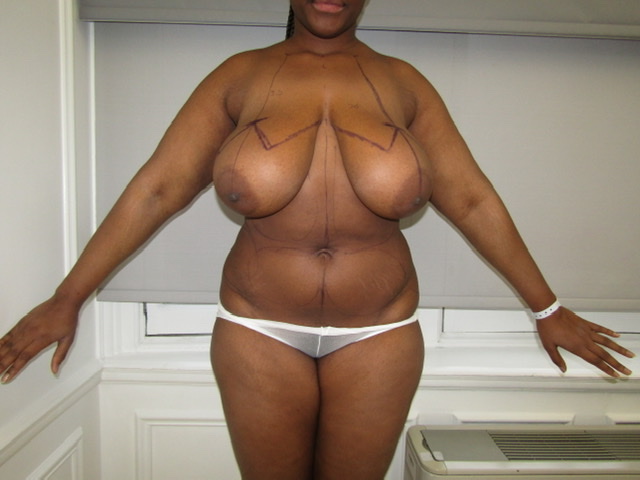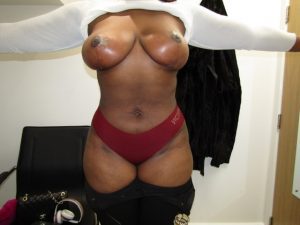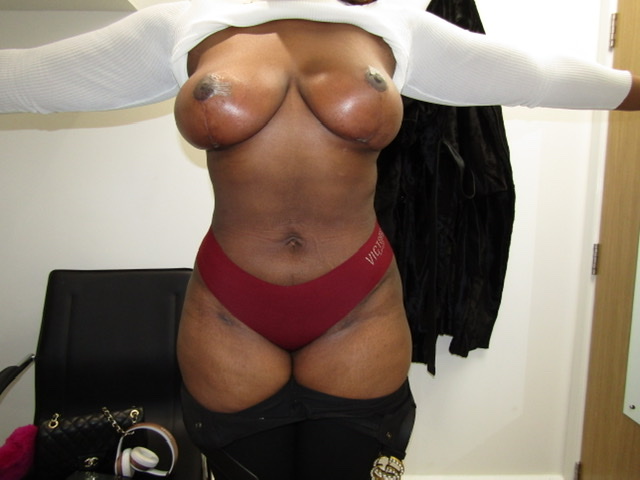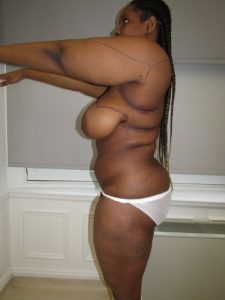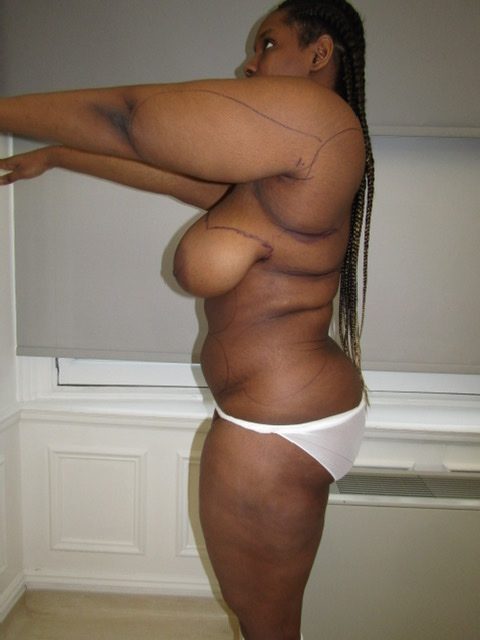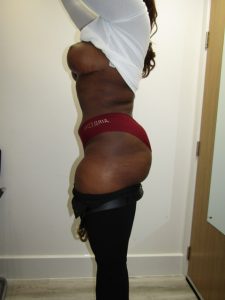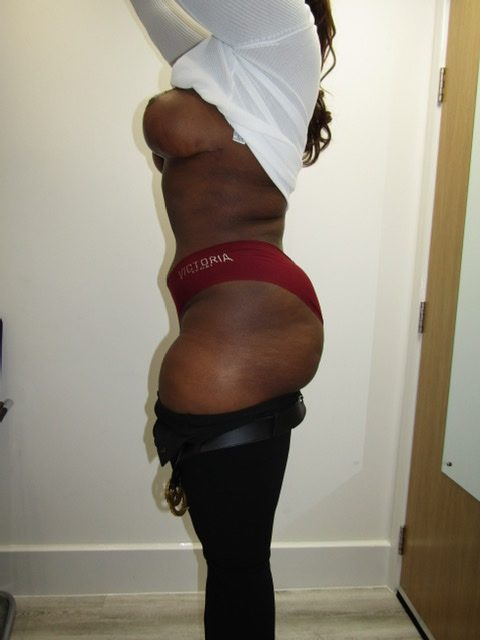 Case 2: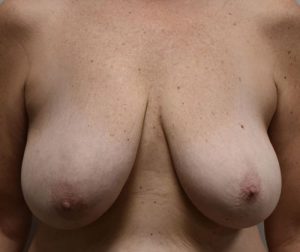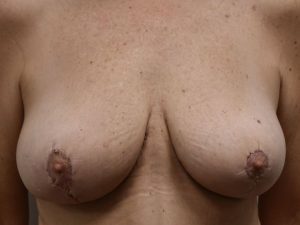 Case 3: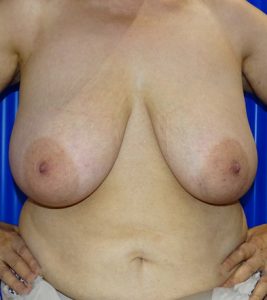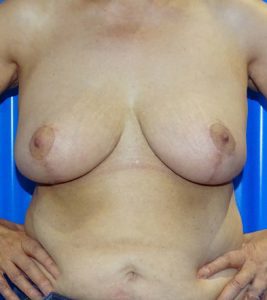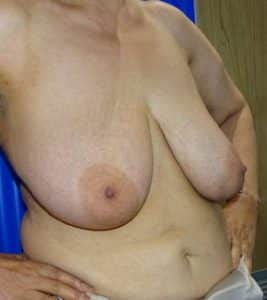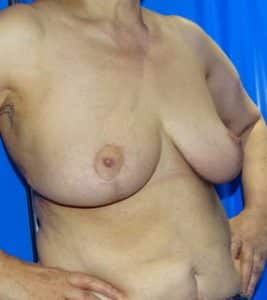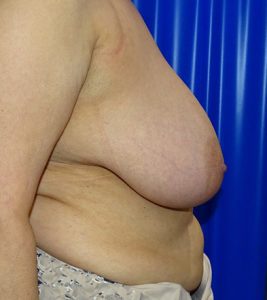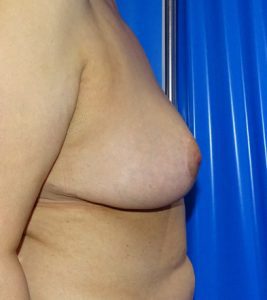 Case 4: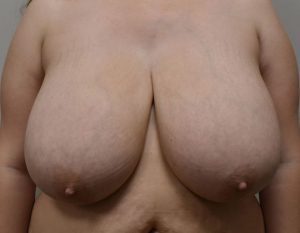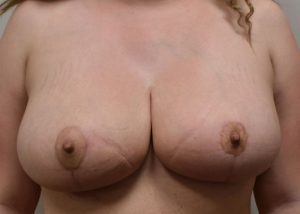 Our surgeons are also very experienced in performing very large breast reductions as shown in the before and afters below. Large volume breast reductions are performed by only the most experienced breast surgeons. The first 2 cases below have had reductions of over 2kg per breast. The impact on quality life is huge with significant relief of back pain and elimination of recurrent infections under the breast folds as well as a more aesthetically pleasing appearance.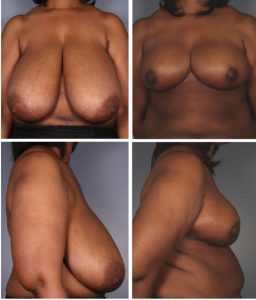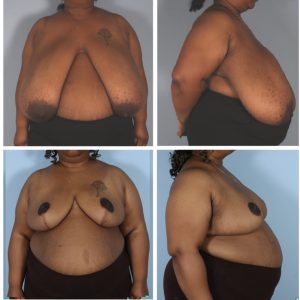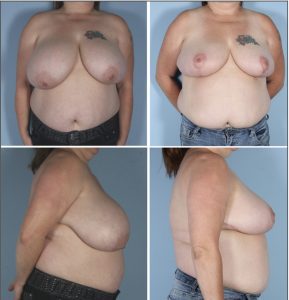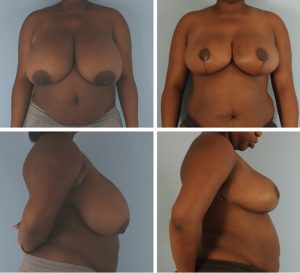 Risks and complications of breast reduction
Reduction mammoplasty has been successfully performed for many years with an excellent safety profile. Women should only choose a reputable provider with years of experience in breast surgery. With a fully certified plastic surgeon at Centre for Surgery, you can be confident in having made the very best choice for breast reduction coupled with an outstanding package of aftercare to reduce the risk of complications.
Risks of Breast Reduction
As with any surgical procedure, breast reduction has potential risks. These include:
Bleeding

Anaesthetic risks
Venous thromboembolism

Infection

Delayed wound healing

Nipples that lose sensation

Breastfeeding difficulties

Need for revision surgery
Breast reduction specialists
The first step in your journey towards breast reduction surgery will initially involve an in-depth consultation with one of our specialist plastic surgeons. The surgeon will take time to listen to your concerns and will perform a thorough physical examination before arriving at a bespoke treatment plan customised to you. The different techniques of breast reduction will be explained and any questions you may have will be answered. If reduction mammoplasty is deemed to be suitable for you, a detailed treatment plan will be created. A written quotation will be sent the next working day after your face to face consultation. Your patient coordinator will run through with you all the payment options available including finance options exclusive to Centre for Surgery.
Schedule a Breast Reduction Consultation
Centre for Surgery in London are well known as leaders in plastic and cosmetic surgery. Centre for Surgery has been serving patients in London, the south east and England, UK for a number of years.
Centre for Surgery differ from other providers in that our surgeons are recognised sub-specialists in their field of practice. Patients choose Centre for Surgery when they want an expert on a particular procedure.
Contact Centre for Surgery for more information or to book a consultation.
What To Expect
Find the right time
Our friendly and knowledgeable patient coordinators will speak with you to learn about your requirements, it's all confidential and your information will be used to assess whether a breast reduction procedure is right for you. If the procedure is right for you, we'll organise a convenient date and time for you to visit to come and visit our patient relationship manager at our bespoke central London clinic at 106 Crawford Street.
Crisalix 3D imaging
We'll take time to listen to your needs and requirements and you you will receive a complementary 3D Crisalix scan to enhance your experience. You'll be given a rough idea of guide prices at this stage. You can then be booked in to to see a surgeon of your choice based on their individual field of expertise.
Personalised quote
At the surgical consultation, you will meet directly with the plastic surgeon. The surgeon will thoroughly assess you to determine your suitability and advise of the best options for you. Your surgeon will then explain how the procedure will work including our innovative ClearSleep™ anaesthesia technique for those who chose to be asleep for their procedure. You will receive your personalised quote the next working day from your patient coordinator.