Breast reduction in London
Our specialist plastic surgeons in London offer free consultations at Centre for Surgery in Marylebone. Having large breasts can be a cause of a number of medical problems such as poor posture, lower back and shoulder pain. Heavy breasts can increase the discomfort from bra straps pressing into the skin. Large and heavy breasts also make sporting activities more challenging and going to the gym becomes less enjoyable. There can also be psychological harm from unwanted attention and from unpleasant remarks being made which affect self confidence. Fortunately there is a robust solution in the form of a breast reduction surgery.
A breast reduction is a way to ensure you appear more in-proportion and have smaller, lighter breasts.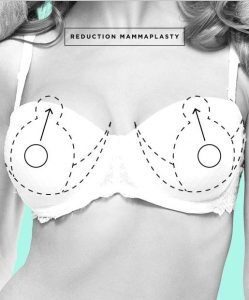 The procedure can be considered to life-changing in nature. There are many benefits to a breast reduction, including:
An increase of self-esteem

Reduction in lower back or shoulder pain
Improvement of posture
All our of London breast reduction surgeons are on the GMC specialist register. The Royal College of Surgeons of England has an excellent information resource on cosmetic surgery.
Why choose Centre for Surgery in London for your breast reduction procedure?
Significant experience in all types of reduction mammoplasty surgery

– anchor lift, lollipop lift and breast reduction with liposuction

We own and manage our own surgical facilities. Properly performed reduction mammoplasty surgery takes time and should not be rushed. Our surgeons perform a maximum of two reduction mammoplasty procedures in a day. We do not cram 4-5 procedures into one day like other providers. You want your surgeon to be well-rested and mentally and physically sharp to perform breast reduction which is a very physically demanding procedure to get the very best results.
Our clinic at 106 Crawford Street was recently inspected and rated as good across all 5 domains.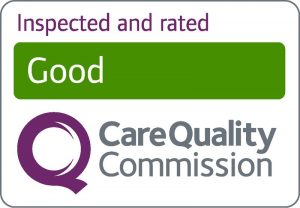 Our surgeons live and work in London. We don't work with 'fly-in, fly-out' surgeons from Italy. This is very important because whilst your surgeon takes all precautions to minimise complications, complications can and do occur and our surgeons are readily available to manage any issues if and when they arise.
Causes of large breasts
Breasts often during during puberty
Pregnancy and breastfeeding
Weight gain
The menopause
Conditions affecting the immune system
Certain medicines
Reduction mammoplasty Expected Results:
Reduce the size of the female breasts
Ability to simultaneously correct the droopy breast with a breast lift
Reduce the size of large areolas which get bigger with large breasts
Improve the aesthetics of the female chest
Ideal candidate for a breast reduction
Women who experience difficulty with excessively large breasts are excellent candidates for reduction mammoplasty surgery. Breast reduction can be performed at any age but the ideal age is when a woman has completed her growth and development as a young adult. This is when the breast tissue is most developed.
All patients should have good physical and mental health with realistic expectations of what the procedure can achieve. A good understanding of the breast reduction procedure and recovery process is optimal. To reduce the risk of complications, all women are strongly advised to stop smoking as smoking has a detrimental effect on the healing process with breast reduction surgery. Your surgeon may refer you to your GP for consideration of referral to a smoking cessation service if deemed necessary.
Appropriate candidates for surgery include those who:
Experience pain in the neck and back, which can also result in posture problems 

Have lower self-esteem or confidence

Find themselves restricted in the physical activities they can partake in

Have 

breast asymmetry

Experience skin irritations
It is recommended that you do not undertake this procedure until you are at least 20 years old, as your breasts will still be developing prior to this age.
Before undergoing a breast reduction, you will need to have a consultation with one of our surgeons. They will be able to assess your eligibility for this procedure, and which surgical method is the best for you.
Expert plastic surgeons
Dr Mitsakos and Dr Tillo are both renowned experts in breast reduction surgery and have many years of experience between them in all types of reduction mammoplasty.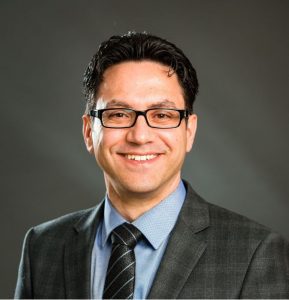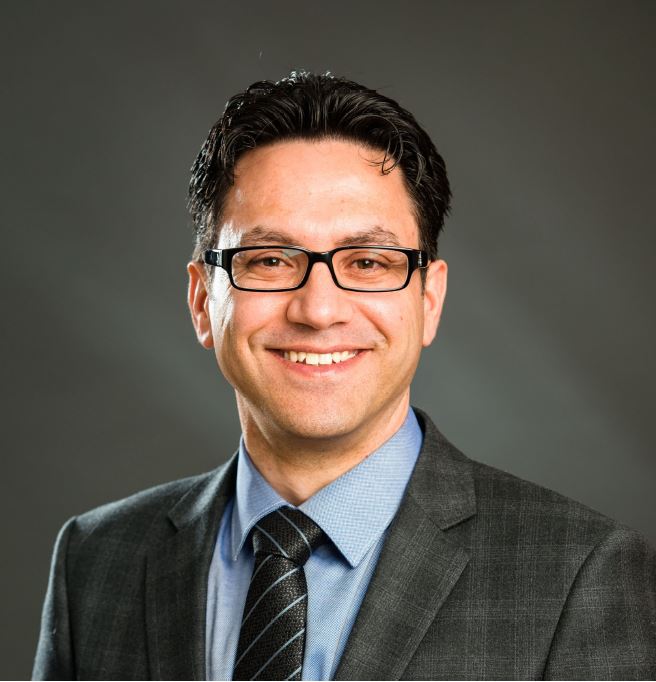 Our surgeons are full members of: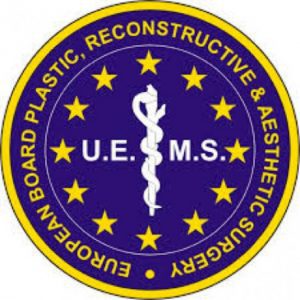 Read testimonials from our amazing patients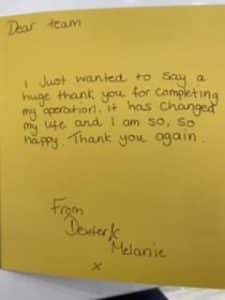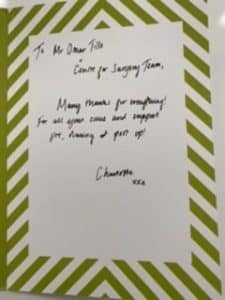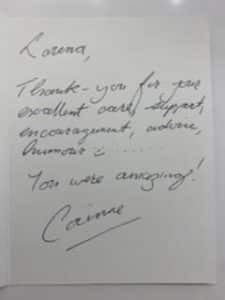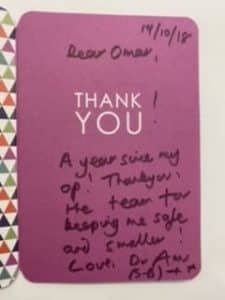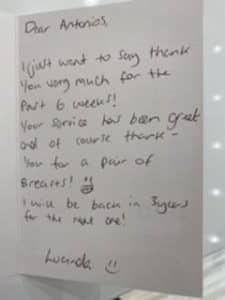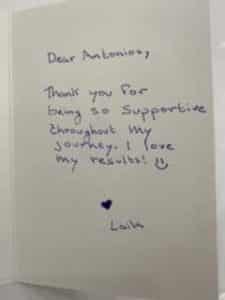 Risks and complications of breast reduction
Benefits of Breast Reductions
After the procedure, you will have smaller, lighter breasts. This will help to alleviate any discomfort you were feeling before, such as neck or a backache. You can also expect to have an increase in self-esteem and confidence.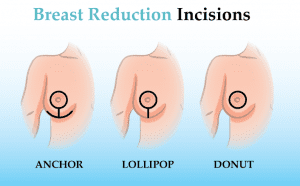 Risks of Breast Reduction
As with any surgical procedure, breast reduction has potential risks. These include:
Bleeding

Infection

Nipples that lose sensation

Breastfeeding difficulties
Crisalix 3D imaging
We are proud to be one of the few providers in the UK to offer 4D augmented reality at your consultation. Included as standard in your free consultation. 
Breast Reduction Surgical Techniques
A breast reduction surgeon can be either from a plastic surgery or general surgery background (a declared specialist interest in breast surgery). Our specialists are fully trained to perform a breast reduction.
How To Prepare For A Reduction Mammoplasty
Before the surgery, you will need to:
Stop smoking

a few weeks before your surgery

Avoid taking blood-thinning medication, aspirin and herbal supplements

Undergo a medical evaluation

Have a baseline mammogram to detect any future changes in breast tissue
How Breast Reduction Surgery Is Performed
The surgery is performed under TIVA anaesthesia. TIVA anaesthesia allows the surgery to be performed as an outpatient procedure, meaning you will be able to return home the same day as the procedure, once the effects of the anaesthetic have worn off.
The surgery involves making an incision, after which the glandular tissue, fat and skin will be removed from the breasts. This will help to reshape the breasts, as well as reduce volume.
During this procedure, the nipples may also be repositioned, however, the nipples and areola will remain attached to nerves and blood vessels.
There are numerous techniques for performing a breast reduction. These include:
Classic breast reduction

: this method will involve an incision around the areola and vertically down to the crease in the breasts, which allows for excess skin to be removed and the lift to occur. This is the most commonly performed method

Periareolar breast reduction

: this is suitable for those who only require a slight reduction. The benefit of this method is the scar will only be around the areola. This method involves making an incision around the areola, and another ovular incision further out. This excess skin is then removed, and the incision is then pulled shut. This causes the breast to lift and the skin will tighten.

Structural reduction mammoplasty

: this method involves the restructuring of the breast to give the upper portion of the breasts more volume. Deep structural anchorage will also take place to tighten the base of the breasts.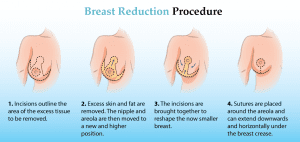 Following the procedure, you will notice a reduction in breast size and volume. Over time, this will help to alleviate any issues you were experiencing prior to the procedure.
You may choose to combine breast reduction with an uplift surgery, which will raise breasts that are sagging. Breast liposuction may also be necessary to ensure there is no excess fat surrounding the breasts.
Men who suffer from gynecomastia may also be interested in breast reduction surgery.
Reduction mammoplasty is a day surgery, so you will be able to return home after the effects of the anaesthetic has worn off.
Recovery after Breast reduction
Following reduction mammoplasty, you will have to avoid undertaking any strenuous physical activity, including heavy lifting, for at least six weeks.
You will notice bruising and swelling, which will last around four weeks. You will be able to reduce this by using a cold compress, particularly during the first two days. You will also be provided with painkillers to alleviate any discomfort.
You will need to take at least one week off work.
Breast reduction before and after
Case 1: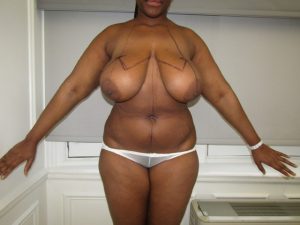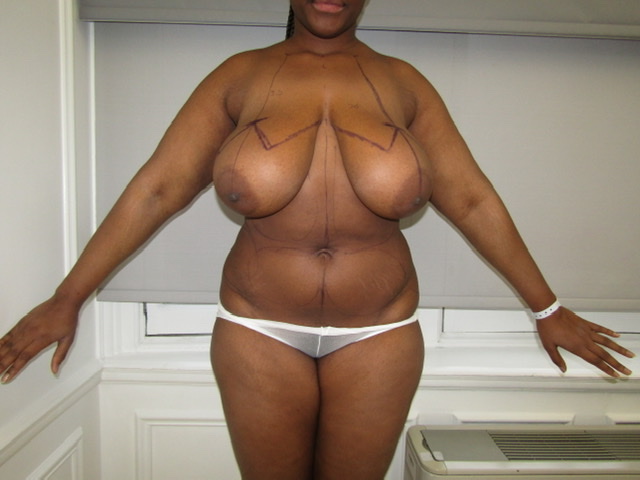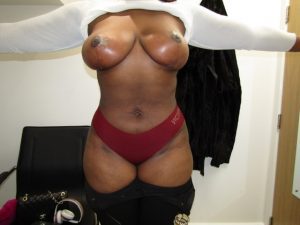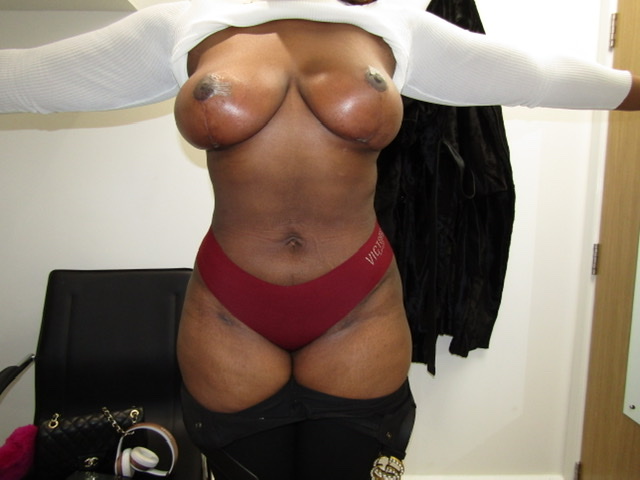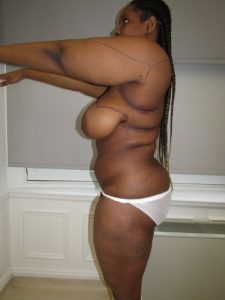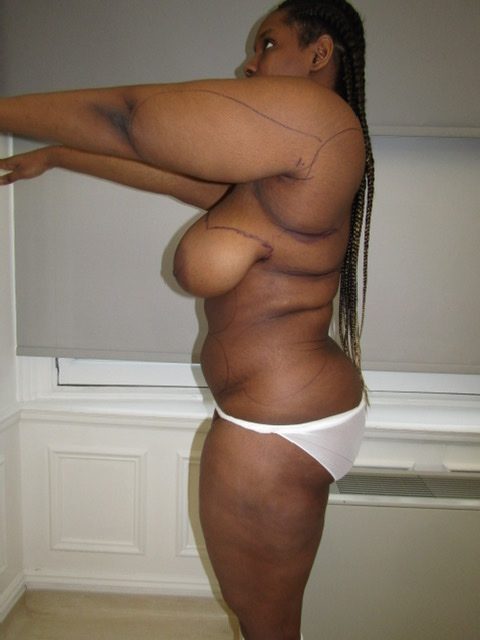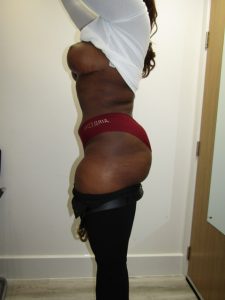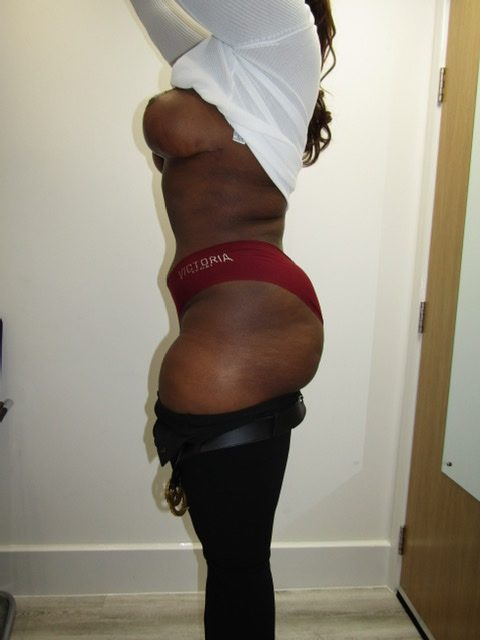 Case 2: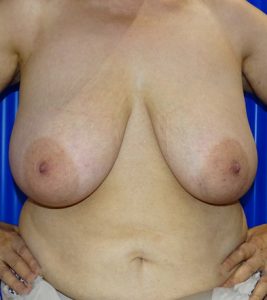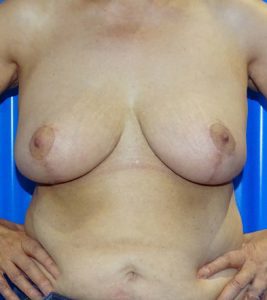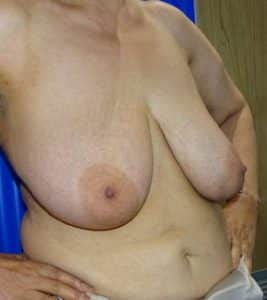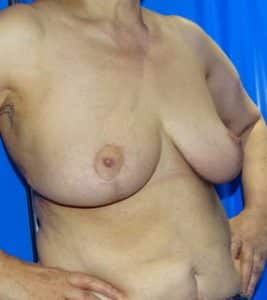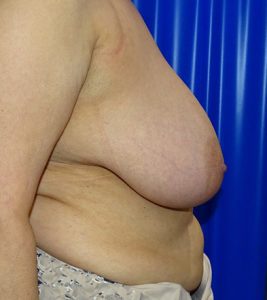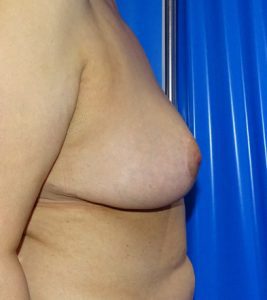 Our surgeons are also very experienced in performing very large breast reductions as shown in the before and afters below. Large volume breast reductions are performed by only the most experienced breast surgeons. The first 2 cases below have had reductions of over 2kg per breast. The impact on quality life is huge with significant relief of back pain and elimination of recurrent infections under the breast folds as well as a more aesthetically pleasing appearance.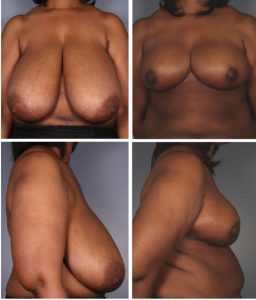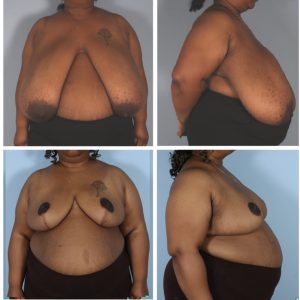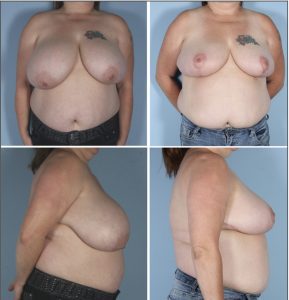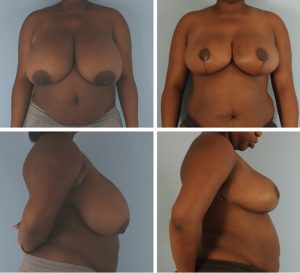 What To Expect
Find the right time
Our friendly and knowledgeable patient coordinators will speak with you to learn about your requirements, it's all confidential and your information will be used to assess whether a breast reduction procedure is right for you. If the procedure is right for you, we'll organise a convenient date and time for you to visit to come and visit our patient relationship manager at our bespoke central London clinic at 106 Crawford Street.
Crisalix 3D imaging
We'll take time to listen to your needs and requirements and you you will receive a complementary 3D Crisalix scan to enhance your experience. You'll be given a rough idea of guide prices at this stage. You can then be booked in to to see a surgeon of your choice based on their individual field of expertise.
Personalised quote
At the surgical consultation, you will meet directly with the plastic surgeon. The surgeon will thoroughly assess you to determine your suitability and advise of the best options for you. Your surgeon will then explain how the procedure will work including our innovative ClearSleep™ anaesthesia technique for those who chose to be asleep for their procedure. You will receive your personalised quote the next working day from your patient coordinator.