What to Examine in Pectoral Implant Before & After Photos: A Detailed Guide
Before undergoing a pectoral implant procedure, reviewing before and after photos is a critical step in evaluating potential outcomes and selecting the right surgeon. These photos can offer a window into the surgeon's expertise, technique, and the kinds of results you can expect. However, it's crucial to know what specifics to look for when analysing these photos. Here's a comprehensive guide to help you make an informed choice.
Symmetry and Balance
The first aspect to check is the symmetry between the left and right pectoral muscles. Implants should be evenly sized and well-positioned to ensure a balanced, natural look. Additionally, assess how well the pectoral implants integrate with the rest of the upper body to maintain overall body proportions.
Definition and Contour
Focus on the definition and contour of the pectoral muscles post-surgery. Good pectoral implants should offer a chiseled, masculine look without appearing overly done or artificial. The contours should be smooth, with a seamless transition between the chest and surrounding areas.
Scarring
Although some scarring is inevitable, a skilled surgeon will strategically place incisions where they are least noticeable. Examine the after photos for any visible scarring to get an idea of how well the surgeon manages this aspect.
Texture and Appearance of the Skin
Note the quality and texture of the skin after surgery. Proper implant placement should not cause the skin to stretch uncomfortably or result in sagging or dimpling. The skin should look smooth and natural over the implant.
Consistency in Multiple Cases
Look through multiple sets of before and after photos to assess the surgeon's consistency in delivering high-quality results. If you find consistent excellence across different cases, it's a good indication of a surgeon's skill and reliability.
Realistic Expectations
While it's easy to get carried away by the transformation shown in before and after photos, it's essential to keep your expectations realistic. Every individual's physique, skin quality, and healing process are different. The outcome can vary based on several factors.
Quality and Angles of the Photos
The best before and after galleries will include high-resolution photos taken from multiple angles. This offers a fuller understanding of the surgical outcomes. Avoid galleries with blurry or poorly lit photos as they can hide essential details.
Duration Post-Surgery
If possible, look for after photos taken some time after the surgery to understand how the implants settle and age. This gives a better impression of the long-term outcomes, such as the stability of the implant position and the appearance of scars as they fade.
Pectoral Implants for Pectus Excavatum Before & After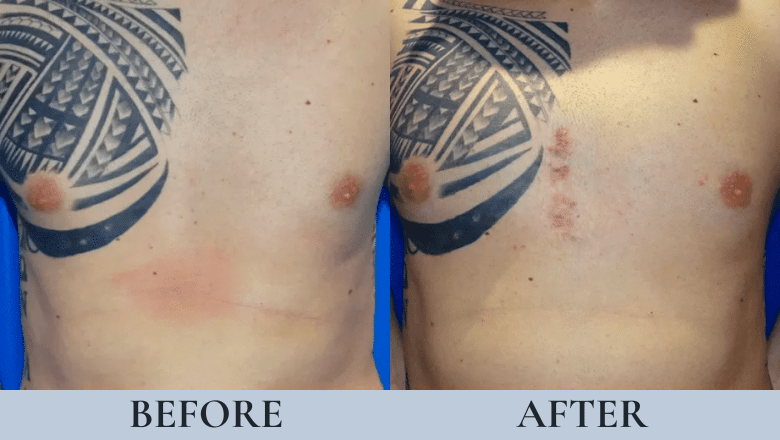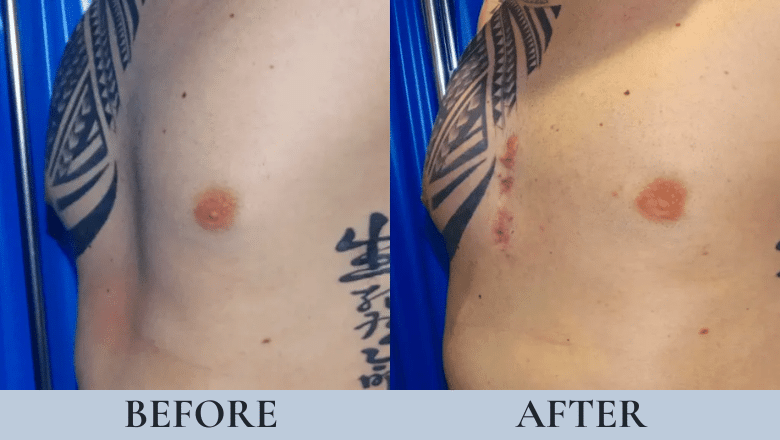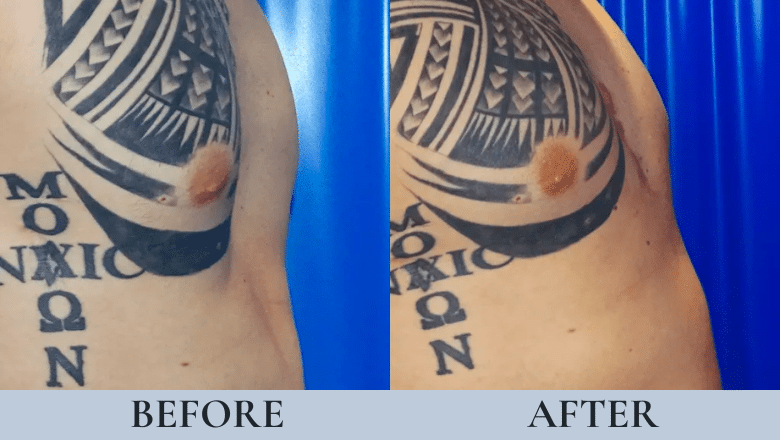 Pectus Excavatum Pectoral Implants Before & After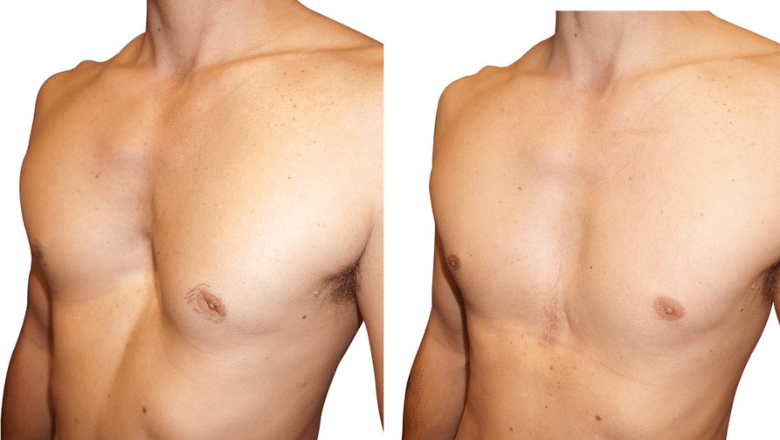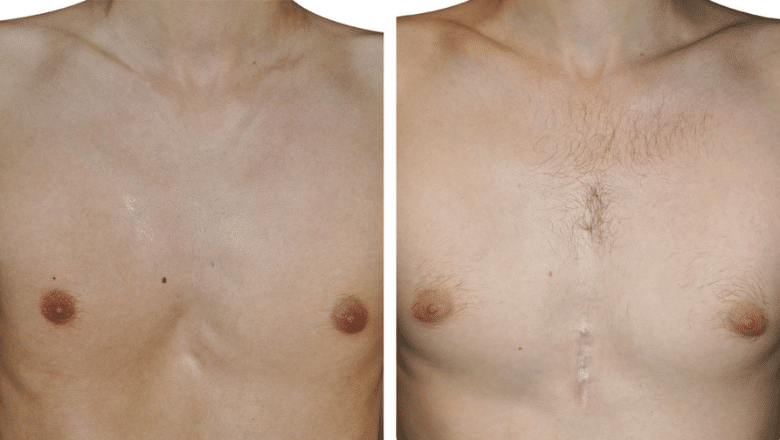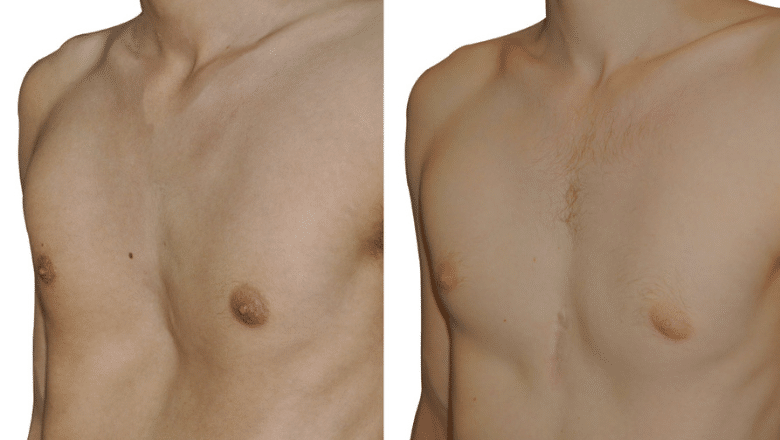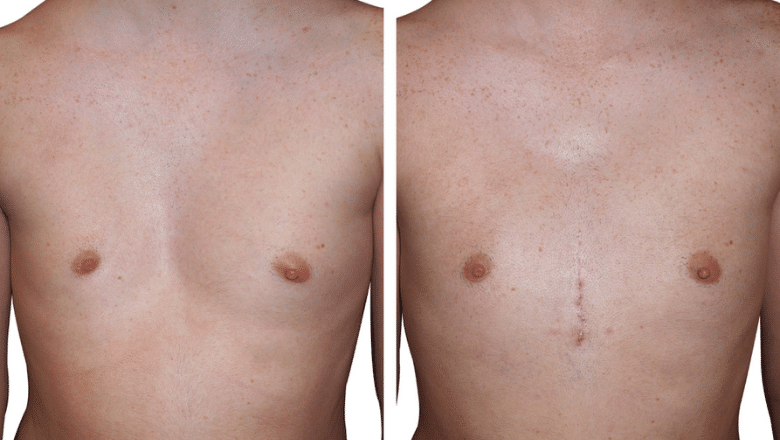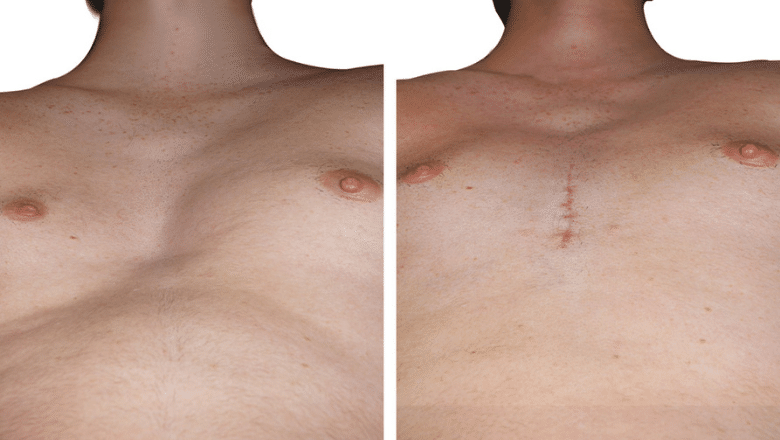 Pectoral Implants for Poland Syndrome Before & After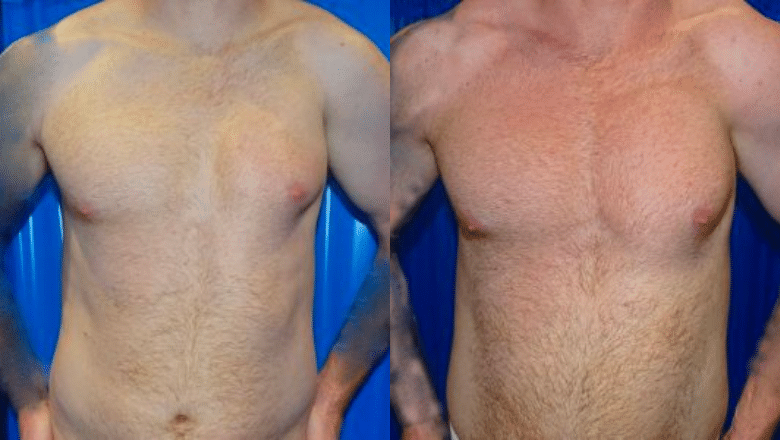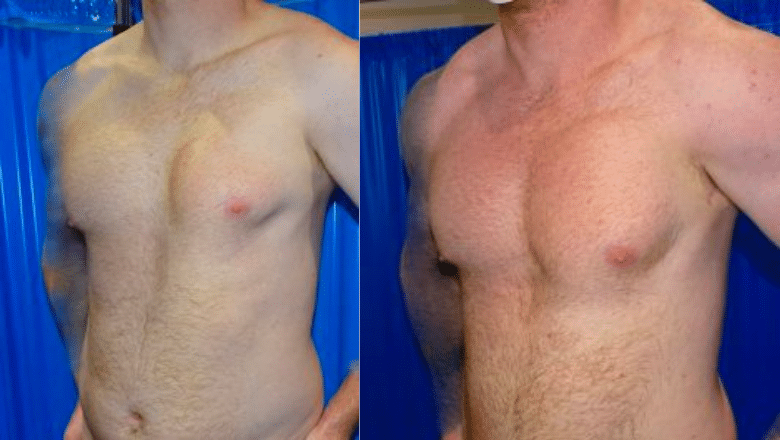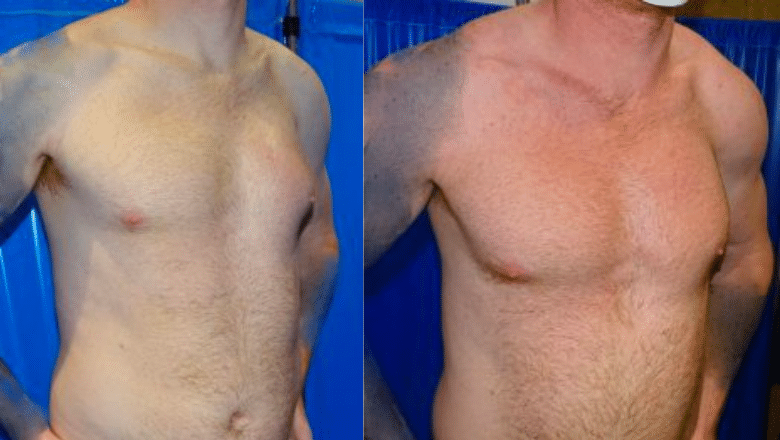 Choose Centre for Surgery for Your Pectoral Implants: Excellence, Expertise, and Exceptional Care
When considering a significant procedure like pectoral implants, it's crucial to choose a clinic that combines experience, skill, and a high standard of patient care. Centre for Surgery is the go-to clinic for these very reasons. Let's delve into why we are the right choice for your pectoral implant surgery.
A Team of Highly-Skilled Surgeons
Our surgeons are among the UK's finest, boasting a wealth of experience in body contouring and specifically, pectoral implant surgeries. Our multidisciplinary team is dedicated to providing treatments that are tailored to each individual's needs, ensuring optimal results.
Outstanding Patient Care
From the moment you step into our clinic for your initial consultation to your post-operative check-ups, our team prioritises your comfort and well-being. Our patient-centric approach ensures that you are fully informed and supported throughout your surgical journey.
Cutting-Edge Facilities
Our Baker Street clinic is not just a clinic; it's a state-of-the-art facility equipped with the latest technologies in medical science. We adhere to the strictest safety protocols, ensuring a seamless and risk-minimised procedure and recovery.
Patient Testimonials
"Centre for Surgery transformed my life with my pectoral implants. The team's skill and care exceeded all my expectations. I couldn't recommend them more." – Alex W.
"The surgeons at Centre for Surgery are true experts. From the first consultation to the final check-up, I felt in capable and caring hands." – Sarah T.
"I've never felt more confident in my appearance. Choosing Centre for Surgery for my pectoral implants was the best decision I've ever made." – David M.
Flexible Finance Packages
We recognise that financial flexibility is important to our patients. That's why we offer various finance options, including a 0% APR option with Chrysalis Finance. Find out more about our finance options.
Additional Resources for Informed Decisions
Our Plastic Surgery Blog and Clinic FAQs are packed with valuable information to help you understand pectoral implants and other procedures better.
Ready to Take the Next Step?
If you're considering pectoral implants, we invite you to book a consultation with us.
📞 Phone: 0207 993 4849
📧 Email: contact@centreforsurgery.com
📍 Address: 95-97 Baker Street, London W1U 6RN
Baker Street clinic link
For more reasons to trust us with your procedure, visit our About Us page. We're excited to be a part of your journey towards a more confident you!