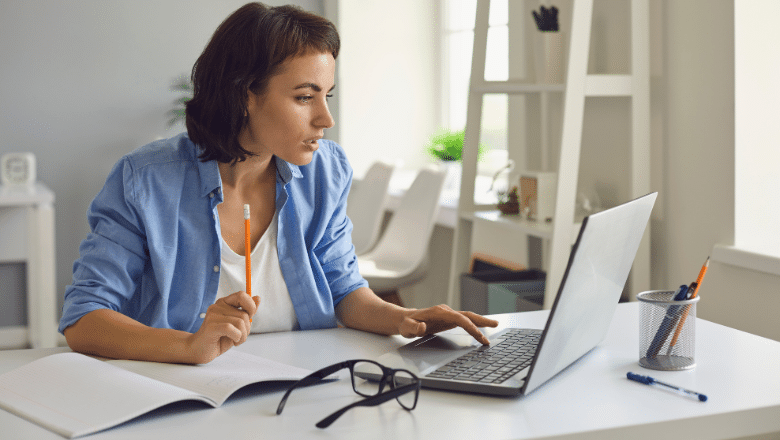 Figuring Out the Best Time for Your Cosmetic Surgery – When Should You Book?
Deciding when to have your cosmetic surgery can be quite challenging. You're not alone if you're scratching your head about the perfect timing. The 'right' time for surgery is a personal decision and varies from person to person. Perhaps you're eyeing a big occasion like a wedding, milestone birthday, or family gathering. Or maybe your schedule is filled with work commitments, daily chores, or caring for your kids.
This guide aims to help you pinpoint the most suitable time for you to have your surgery. We'll offer some practical tips for those who are still on the fence about when in the year to go under the knife.
Centre for Surgery is a leading plastic surgery clinic in London, committed to providing top-notch care and expertise in cosmetic procedures. To learn more, read our FAQs.
Read Our Plastic Surgery Beginners Guides
Got a Special Occasion on the Horizon? Here's How to Time Your Cosmetic Surgery Right
So you've got a big event coming up and you're thinking about getting cosmetic surgery to boost your confidence and look your absolute best. Sound familiar? Well, you're not alone, but it's crucial to plan in advance. Choosing the right date for your procedure isn't a simple diary entry; it needs a bit more thought and organisation.
Here's what you should factor into your schedule after you've had an initial chat with your Specialist Plastic Surgeon:
Essential Pre-Op Checks: You might need to go through some specific tests before your surgery, like a Mammogram, Ultrasound, or CT scan. These aren't just box-ticking exercises; they're crucial for your safety.
The Cooling-Off Period: Doctors usually recommend taking two weeks to mull over your decision after your first consultation. This time allows you to weigh up the pros and cons without feeling rushed.
Surgeon's Availability: You can't just pop in for a procedure; you have to align it with your surgeon's schedule, which might be booked up for weeks or even months.
And let's not forget about recovery time! You'll need to factor in enough time to fully recover before your special event. The last thing you want is to attend your big day feeling uncomfortable or, worse, still healing from your procedure.
By carefully considering all these aspects, you can make an informed decision and plan your cosmetic surgery in a way that fits neatly around your life's milestones.
Take the Time You Need to Heal Properly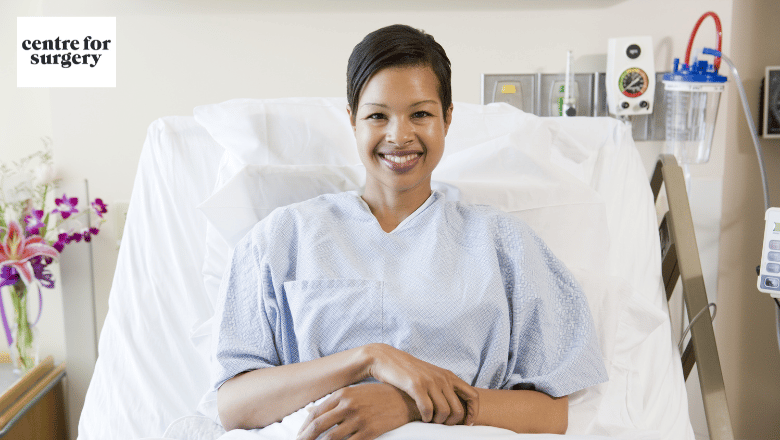 When you sit down for your initial chat with your chosen Specialist Plastic Surgeon, you'll get an idea of how long it'll take for you to bounce back post-op. While you'll get a ballpark figure for your recovery time, it's a good idea to add some extra days or even weeks to that estimate. This is particularly important if you're timing your surgery to coincide with a specific event. Here's what we suggest:
Follow Your Surgeon's Guidelines: Your surgeon will give you a rough idea of when you can expect to get back to your normal routine. For minor surgeries, you might be back in action within a few days. But for more intensive procedures, plan to take at least 4-6 weeks off for proper healing. Keep in mind that these timelines can vary based on the specific surgery you're getting and any pre-existing health conditions you may have.
Plan for the Unexpected: It's always smart to allow some wiggle room in your recovery timeline. Sometimes, healing takes longer than expected or complications arise. The more buffer time you have, the less stress you'll experience during your recovery period.
Prioritise Your Wellbeing: Your health should be your number one priority. Stick to your surgeon's recovery guidelines to the letter. That means taking any prescribed medications, attending follow-up appointments, and avoiding strenuous activity until you're given the all-clear.
Remember, your body needs time to heal and adjust after a surgical procedure. Give yourself that time to ensure a smoother, more comfortable recovery.
RELATED: Recovery after Cosmetic Surgery
Getting to Know How Surgery Scheduling Works
When you're planning for a surgical procedure, it's important to realise that there's a whole team involved—not just you and your surgeon. Our clinic's surgical facilities have their own timelines, which can impact when your surgery actually takes place. We operate on a 4-6 week rotating roster for surgical theatre lists, and these are managed by our clinical team. This is done to ensure all the resources and personnel are in place for your procedure.
Here's what you need to know:
Resource Availability: To lock in your preferred surgery date, our clinical team needs to make sure that all the necessary resources—ranging from surgical instruments to staffing—are available. This ensures everything runs smoothly on the day of your procedure.
Preliminary Booking: After you've made the decision to proceed with the surgery, our booking team will pencil you in for a certain day. However, the exact time for your surgery usually can't be confirmed until about 4-7 days beforehand. This is because the surgical schedule has to be fine-tuned to accommodate various factors, including emergency cases or last-minute changes.
Final Confirmation: Your booking isn't set in stone until our surgical department gives it the final nod. Once that happens, you'll receive all the details you need for your procedure.
So, while it might seem a bit complex, understanding how surgical scheduling works can make the process feel a lot less daunting. And remember, we're always here to guide you through each step, ensuring that everything is aligned for your big day.
Your Surgeon's Calendar Matters Too!
When you're pencilling in potential dates for your surgery, don't forget that surgeons have lives outside the operating theatre as well! They take holidays, attend professional conferences, and might have other commitments that could interfere with your preferred surgery timing. These events can create small but important windows during the year when they can't perform surgeries.
Here are some tips to help you navigate this:
Ask About Upcoming Commitments: During your initial consultation, it's a good idea to ask your surgeon about any planned time off, whether it's for a holiday, conference, or any other reason. This will help you understand when they're available for surgery and allow you to plan accordingly.
Plan Ahead: Surgeons' calendars can fill up pretty quickly. To stand the best chance of securing your desired surgery date, start asking about availability as early as you can. This way, you might even be able to get your surgery done before your surgeon is off to a conference or on holiday.
Be Flexible, If Possible: If your schedule allows it, consider being a bit flexible with your preferred date. This could help you find a suitable slot more easily, particularly if your surgeon has a busy schedule or is booked up for the near future.
So, just as you have to juggle your own commitments when planning for surgery, keep in mind that your surgeon has to do the same. Being proactive and considering your surgeon's schedule can help ensure that you get the date that works best for both of you.
Choosing the Right Season for Your Surgery: It's All About You
When you're looking to schedule your cosmetic surgery, the 'best' time of year can be quite subjective and varies from person to person. Sure, there are general guidelines, but ultimately, the optimal timing hinges on your unique life circumstances. Got a job that keeps you busy at certain times of the year? Have kids or pets that need your attention? Or maybe you've got a network of friends and family who can help out while you recover?
Deciding when to schedule your elective surgery is a deeply personal choice, but there are some seasonal pros and cons that might sway your decision. Here's a breakdown to help you choose between the balmy days of summer and the cool respite of winter.
Should I Get Surgery in Summer?
Pros:
Summer Holidays: If you work in a field that observes summer breaks, this could be an ideal time for your surgery and recovery, without having to use additional leave days.
Public Holidays: Summer often comes with extra public holidays, giving you more time to recover without dipping into your annual leave.
Ready for Mid-Year Breaks: Getting surgery in the summer could mean you're all healed up and ready to enjoy mid-year holidays, and even possibly Easter.
Cons:
Heat and Discomfort: Summer heat can make recovery garments feel stifling, which might make your recovery less comfortable.
Surgeons' Holidays: Surgeons also like to take breaks and they might be unavailable during the summer months.
Social Events: Summer is a season of barbecues, beaches, and outdoor activities. You might have to miss out on these if you're in the recovery phase.
Should I Get Surgery in Winter?
Pros:
Cooler Weather: The cold weather means you can comfortably "hibernate" at home during recovery.
Ease with Garments: Recovery garments are often much easier to wear when the weather is cool, enhancing your comfort.
Reduced Swelling and Scarring: The cooler temperatures can be beneficial for reducing post-op swelling and scarring.
Ready for Year-End: A winter surgery could have you looking and feeling your best by Christmas and the subsequent summer holidays.
Cons:
Surgeon Conferences: Surgeons often use the quieter winter months to attend professional development conferences, which may limit their availability.
Lack of Public Holidays: Unlike summer, winter usually has fewer public holidays you can use for recovery time.
Organising Your Surgery Date Around School Holidays and Work Commitments
Planning Around School Holidays
If you're a parent, school holidays can either be a convenient time to plan your surgery or a period to avoid—depending on your needs and childcare options.
Option 1: During School Holidays
Pros: No need to worry about school runs while you're in the recovery phase.
Cons: You may have to organise additional childcare if you're not fully up to taking care of the kids while recovering.
Option 2: Outside of School Holidays
Pros: Your kids will be in school during the day, giving you time to focus on your recovery in a quieter home environment.
Cons: You'll still have the school routine to consider, so you'll need a support network to help with drop-offs and pick-ups.
Work Considerations: Timing Your Leave
Check Your Work Calendar Before locking in your surgery date, have a conversation with your employer about your leave options. Take into consideration any significant work commitments like important meetings, business trips, or any contractual obligations that could clash with your recovery time.
Types of Leave to Consider
Annual Leave: If you have some flexibility at work and can take time off, this could be the simplest way to schedule your surgery.
Sick Leave: If your employer is comfortable with it, you may use your sick leave for recovery. However, the terms may differ depending on your workplace policies.
Disclosure to Employer and Colleagues Whether you want to share the reason for your leave is entirely your choice. If you prefer not to disclose the nature of your surgery, you can simply state that you're taking time off for personal or medical reasons. Make sure you get your leave approved in writing to avoid any misunderstandings later.
Just Started a New Job?
If you're in a new role, the idea of asking for time off may make you uneasy. Honesty and timing are crucial here. Be upfront with your employer and aim to inform them as soon as possible to allow ample time for work adjustments in your absence.
Remember to factor in the company's busy periods to avoid putting additional stress on your team, and always ensure that you have written approval for your leave dates.
Getting Your Support Team Ready: A Guide to Planning for Post-Surgery Care
Before locking in a date for your surgery, make sure you've sorted out your post-op support network. Here's a comprehensive guide on what to think about:
Who's Driving You Home?
Arrange for a reliable friend or family member to pick you up from the clinic after the surgery. Public transport or driving yourself are not advisable options right after surgery.
Who's Your Recovery Buddy?
For the initial phase of recovery, you'll need someone by your side to assist with basic tasks. This could be cooking, cleaning, or even helping you get dressed. We recommend nominating a close friend or family member to act as your 'carer' for at least the first 2-3 days post-surgery.
Childcare During Recovery
If you have children, now is the time to organise who will be responsible for school runs and extracurricular activities during your recovery period. Whether it's your partner, a friend, or a professional carer, make sure you've got this covered.
What About Housework?
While it's great to have someone help you in the immediate days following surgery, you might also want to consider hiring a cleaner for the first few weeks post-op. Cleaning can be strenuous and you'll need to conserve your energy for healing.
Don't Forget Your Furry Friends!
Pets also need looking after, so think about who could take on that role. Whether it's a friend, a family member, or a professional pet-sitting service, ensure your pets will be cared for during your initial recovery period.
Plan, Plan, Plan
As you can see, proper planning is absolutely vital. Many of us juggle multiple responsibilities, including work, family, pets, and social commitments. By meticulously planning for your recovery period, you make it easier for yourself in the weeks following surgery.
So, remember to rope in your support team early on, discuss your plans with them, and perhaps even do a 'trial run' to iron out any kinks. The better your planning, the smoother your recovery will be. And that means less stress and a better outcome for you.
Why Choose Centre for Surgery for Your Cosmetic Surgery Journey?
Deciding to undergo cosmetic surgery is a life-changing choice, and choosing the right clinic for your procedure is crucial. At Centre for Surgery, we understand that every patient's journey is unique, and we aim to provide exceptional care tailored to your individual needs. Here's why you should consider us for your next cosmetic surgery procedure:
Expert Team of Specialist Plastic Surgeons
Our surgeons are not only skilled but also highly experienced in a range of cosmetic surgery procedures. When you choose Centre for Surgery, you're opting for specialists committed to delivering the highest standards of care.
Cutting-Edge Facilities
Located at 95-97 Baker Street, London, our state-of-the-art clinic features modern operating rooms and a dedicated team focused on your comfort and safety.
Personalised Care
We provide one-on-one consultations to discuss your needs, expectations, and any concerns you may have. Our aim is to offer a tailored treatment plan that aligns with your goals.
Finance Options
We understand that financing your procedure can be a concern, which is why we offer a variety of finance options, including 0% APR with Chrysalis Finance. For more information, visit our finance options page.
---
What Our Patients Say
Sarah, Rhinoplasty Patient "From my first consultation to the aftercare, Centre for Surgery was amazing. The team made me feel comfortable, and the results are incredible!"
James, Liposuction Patient "I was nervous about my procedure, but the team at Centre for Surgery was so professional and attentive that it put me at ease immediately. I couldn't be happier with the results."
Emily, Breast Augmentation Patient "I can't recommend Centre for Surgery enough. The care I received was exceptional, and I am thrilled with my new look!"
---
Ready to Take the Next Step?
Book a consultation today to discuss your cosmetic surgery goals with our experienced team of surgeons. Call us at 📞 0207 993 4849 or send us an email at 📧 contact@centreforsurgery.com.
More Information
For further details about our services, take a look at:
Choose Centre for Surgery for an unmatched cosmetic surgery experience. We're committed to making your journey as smooth and rewarding as possible.